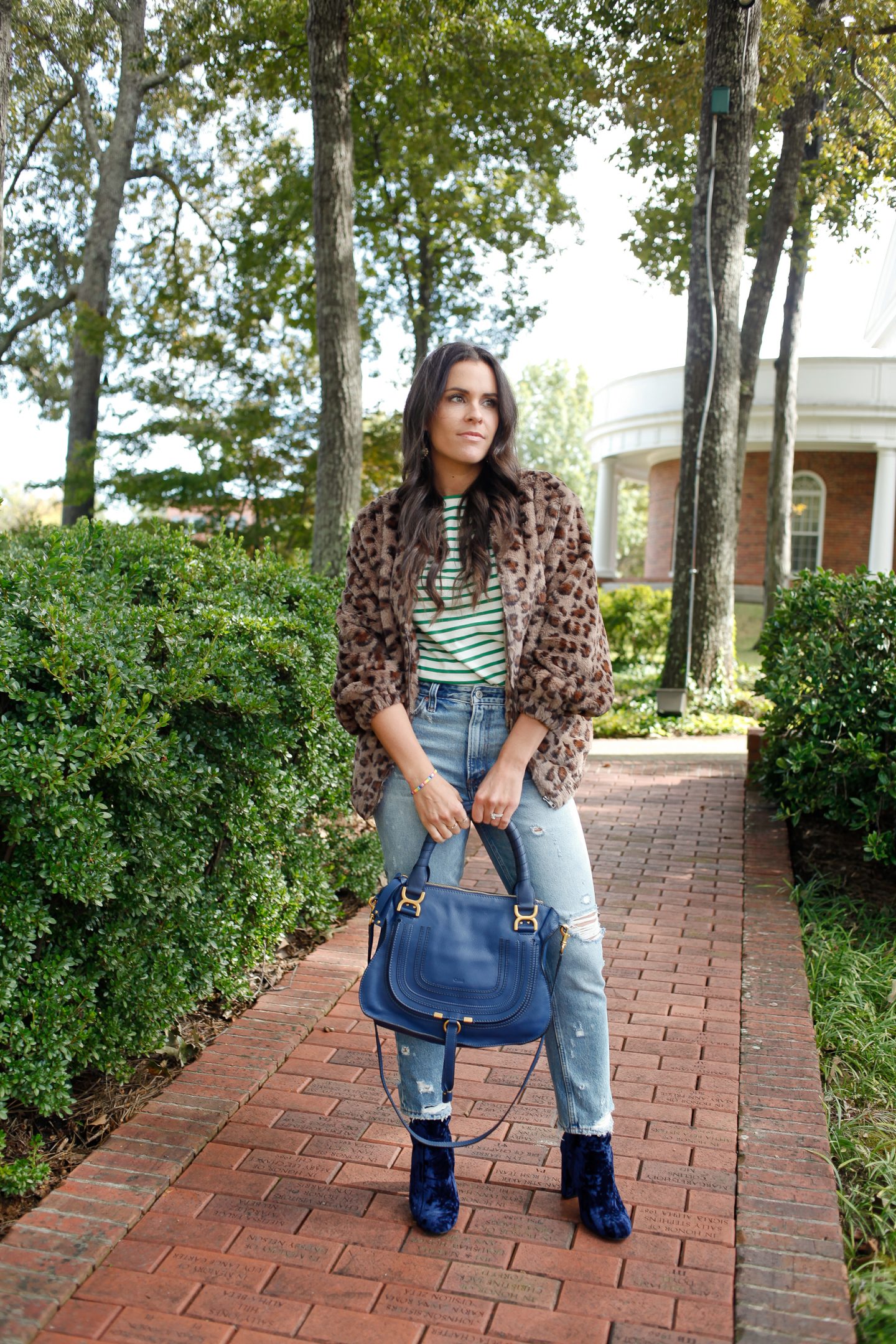 How to mix leopard prints.
Mixing prints can be an intimidating thought. One print that can go with just about everything is a leopard print. When you are trying to pair it with another print pretend the leopard print is neautral. The color of leopard print is neautral afterall so it's easy to pair with with colored stripes, bold florals and a colorful graphic tee. You can even mix leopard print that is colored with other patterns but you will need to put a little more thought into it.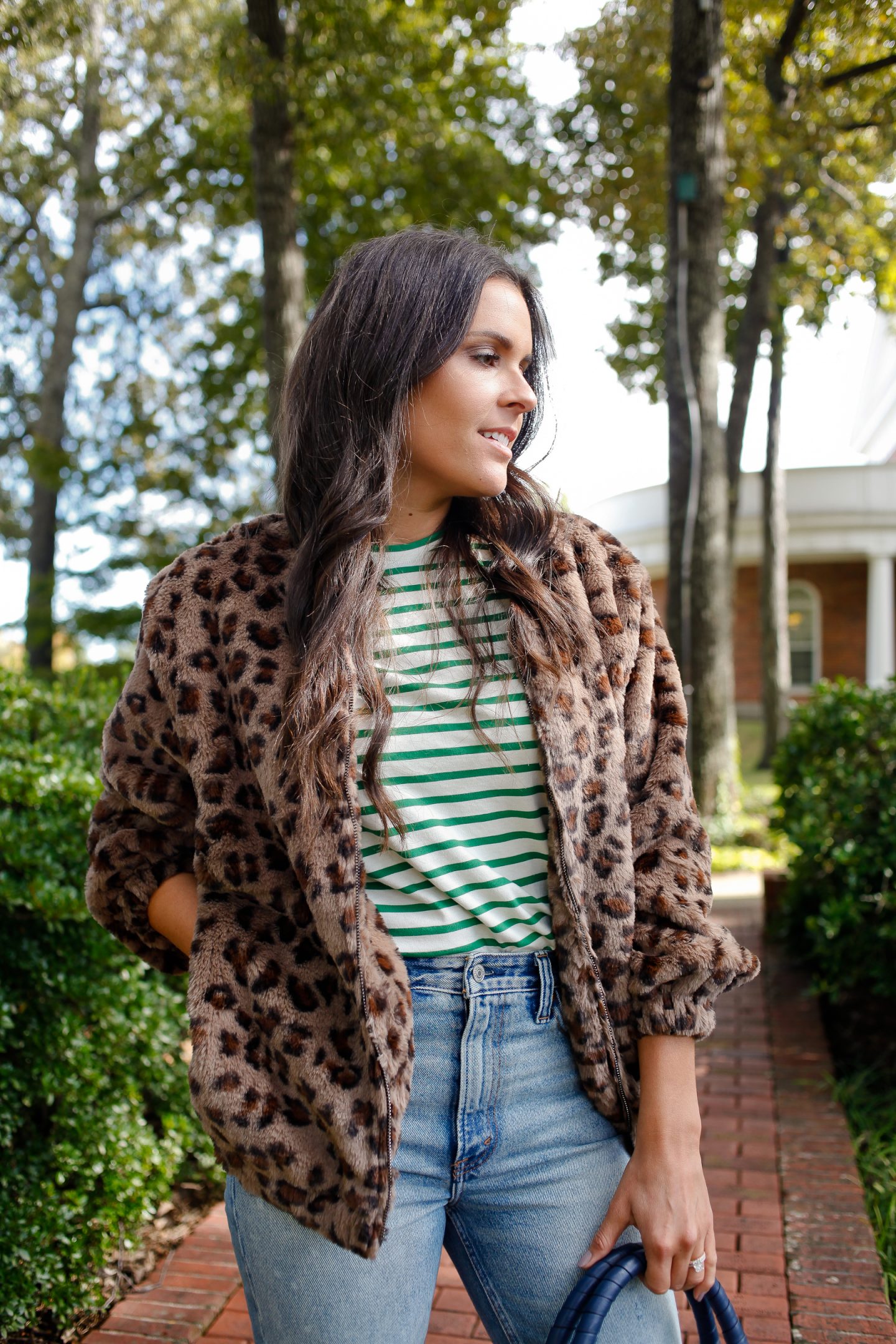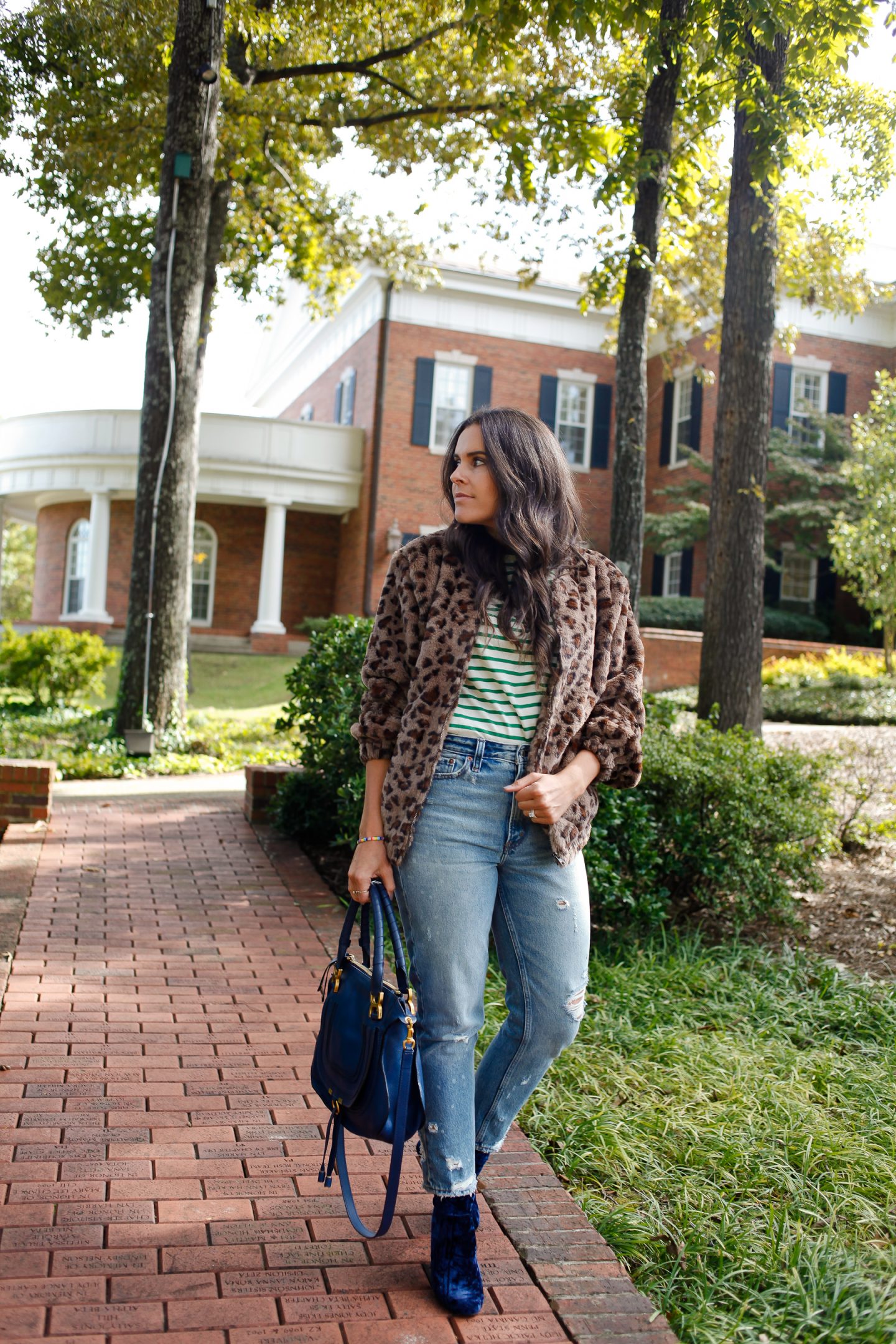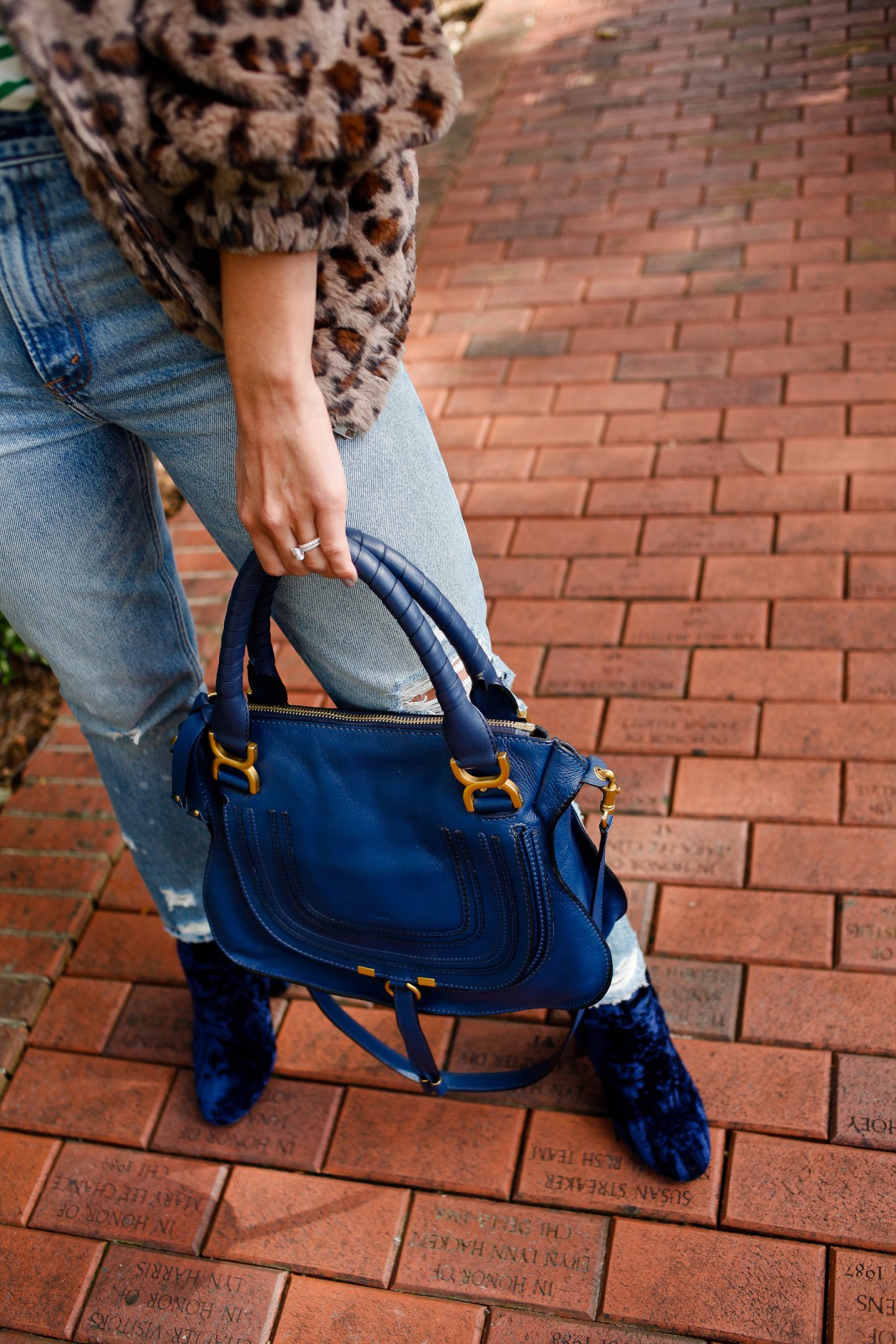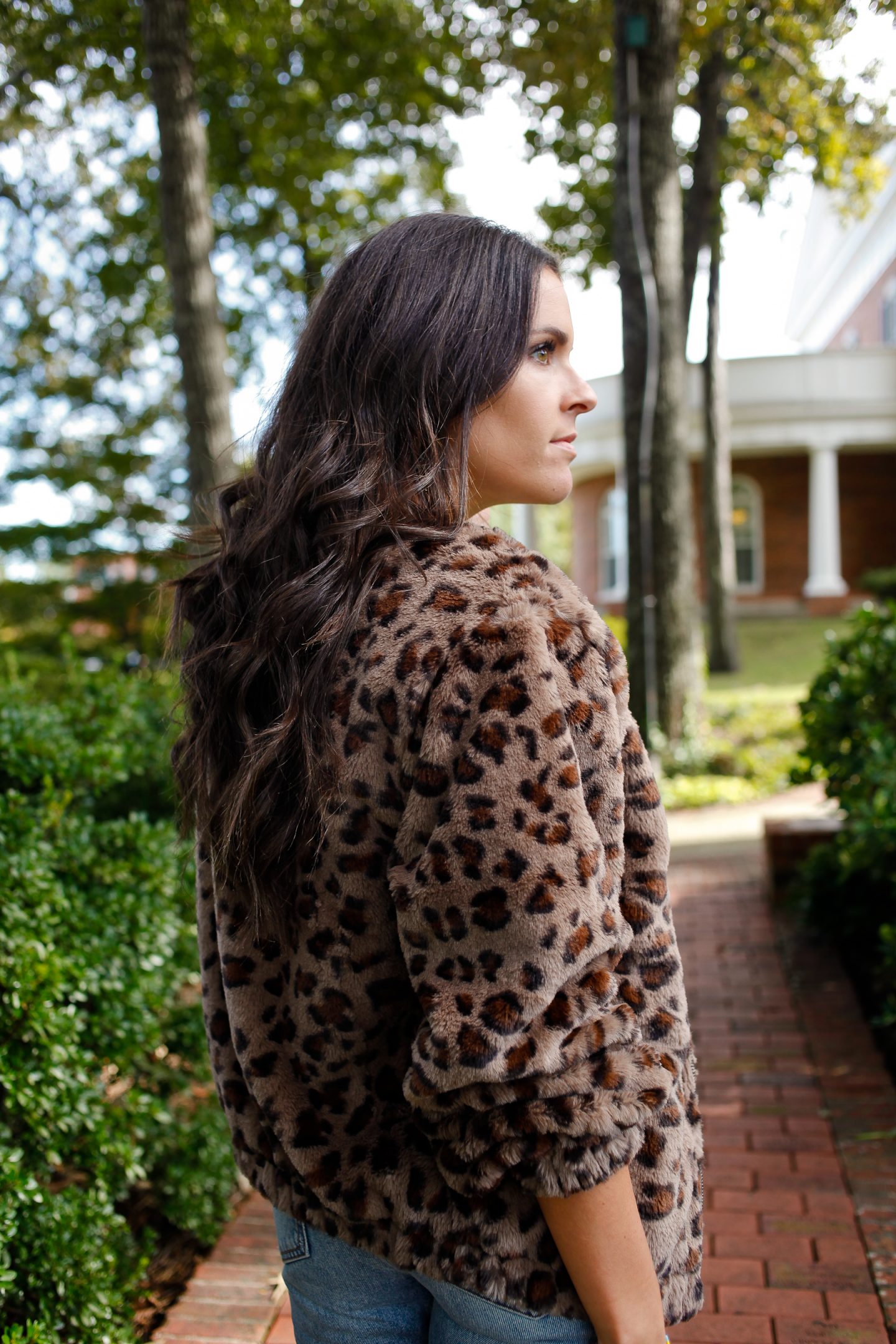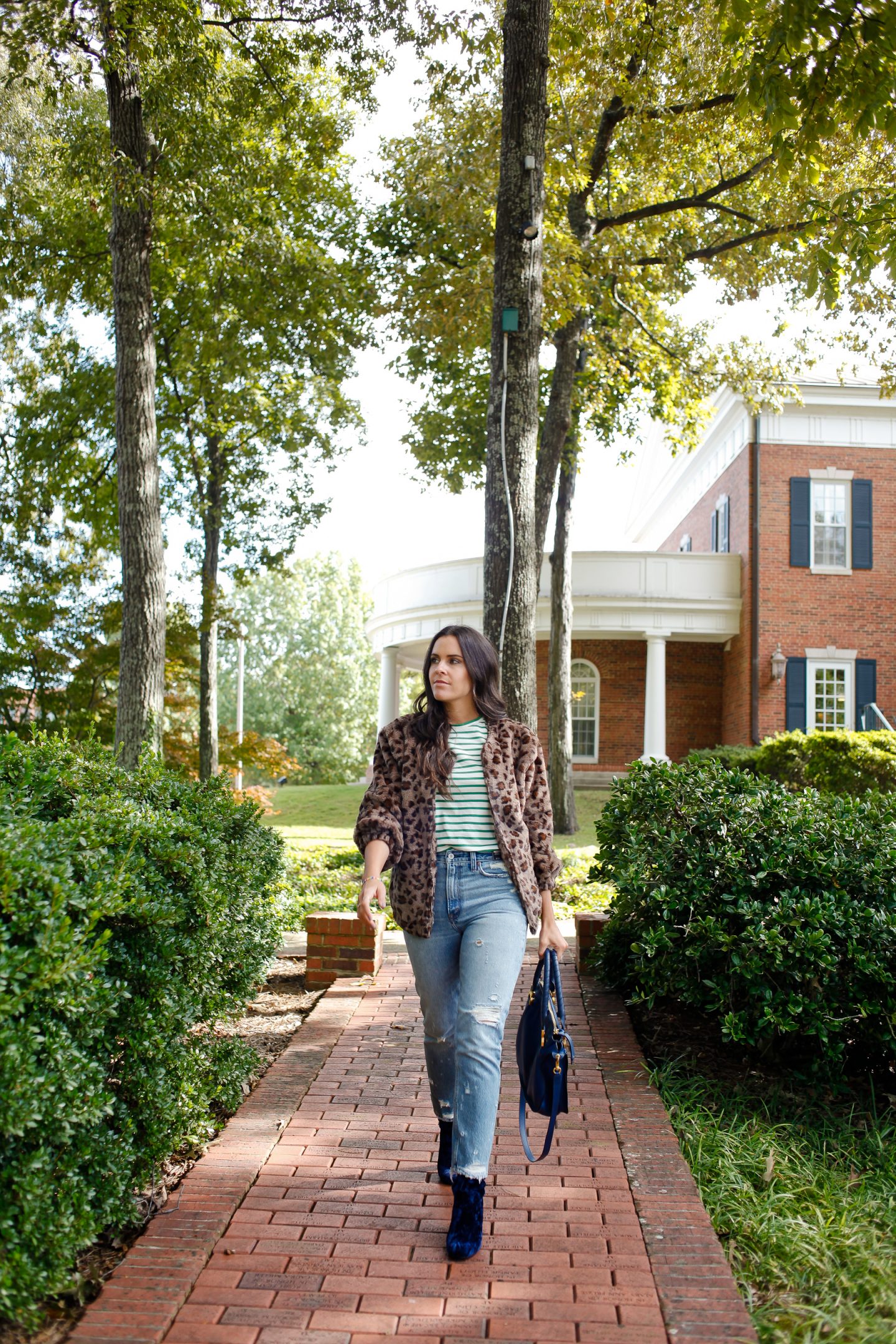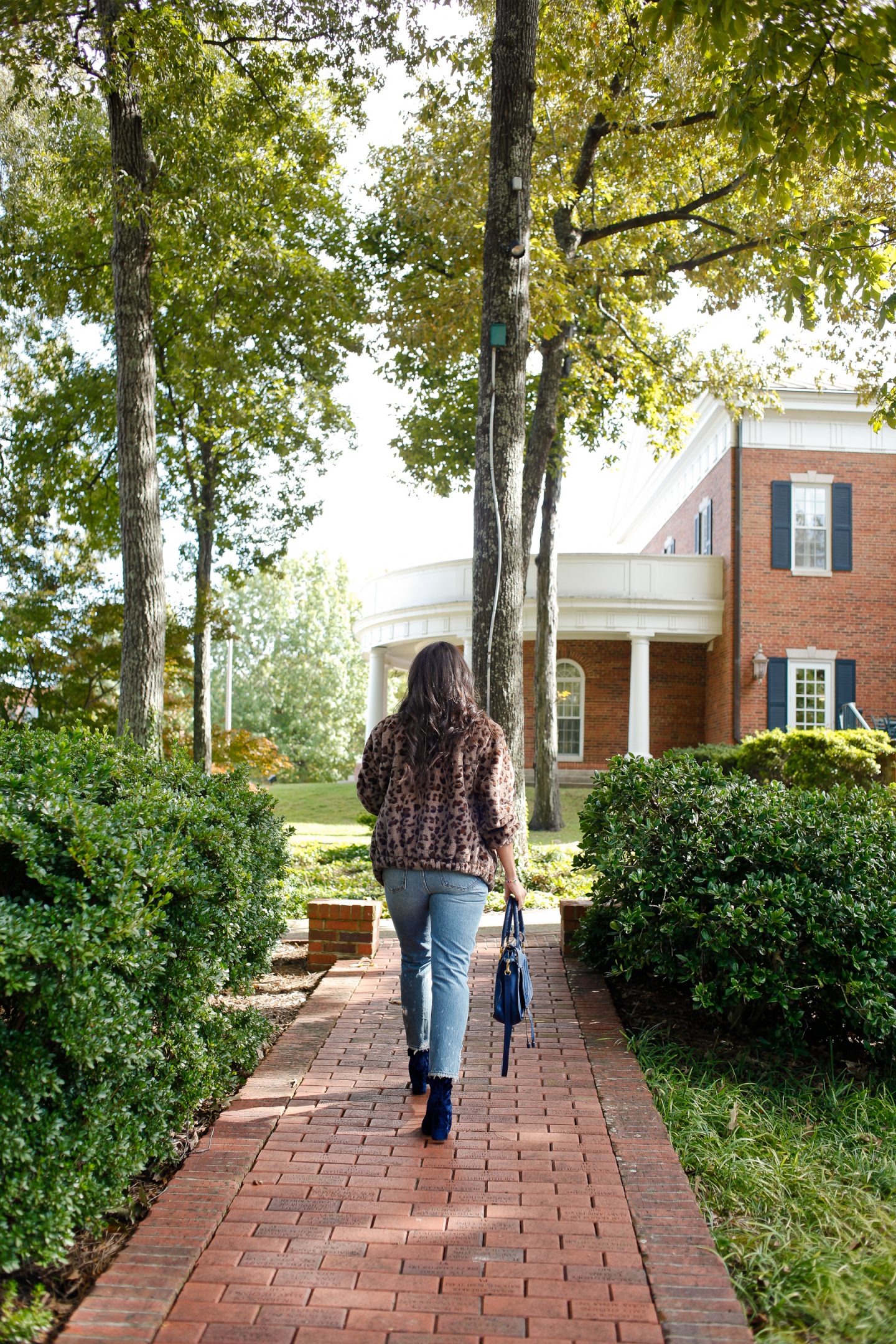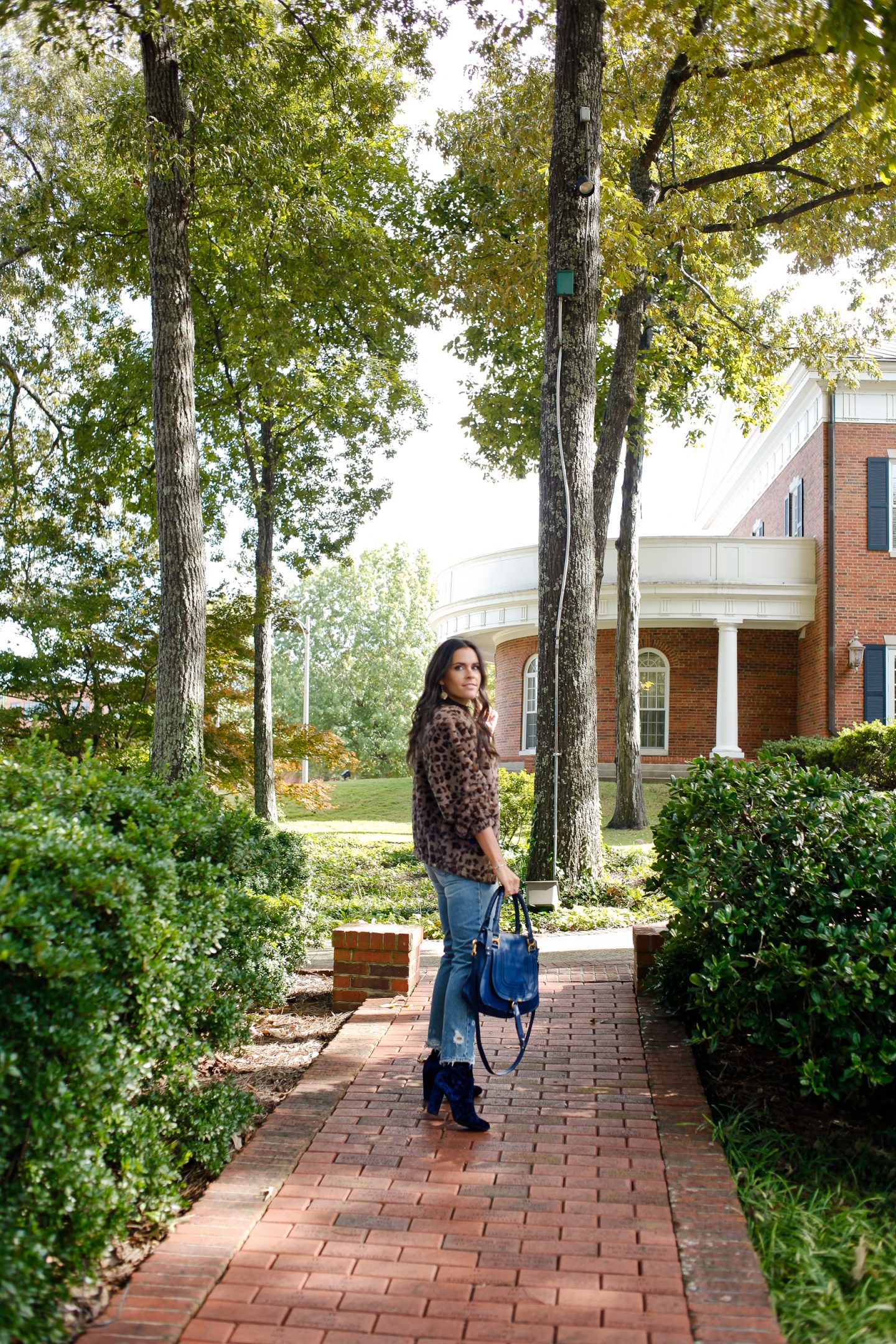 The Breakdown:
I love the way the green and brown in this outfit go together. With the idea of leopard being a neautral I wanted to add another color other than green. I chose navy blue, I don't usually pair two colors together that are next to one another on the colorwheel but this outfit was an exception.
jacket | (similar)
shirt | Kule 'The Modern Tee' (similar for less)
jeans | Abercrombie and Fitch 'Paint Splatter High Rise Mom Jeans'
shoes | Target (similar) (similar in champagne)
bracelet | Shashi 'Tilu Bracelet'
bag | Chloe 'Marcie Small Double Carry Bag'
Live votre rêve!