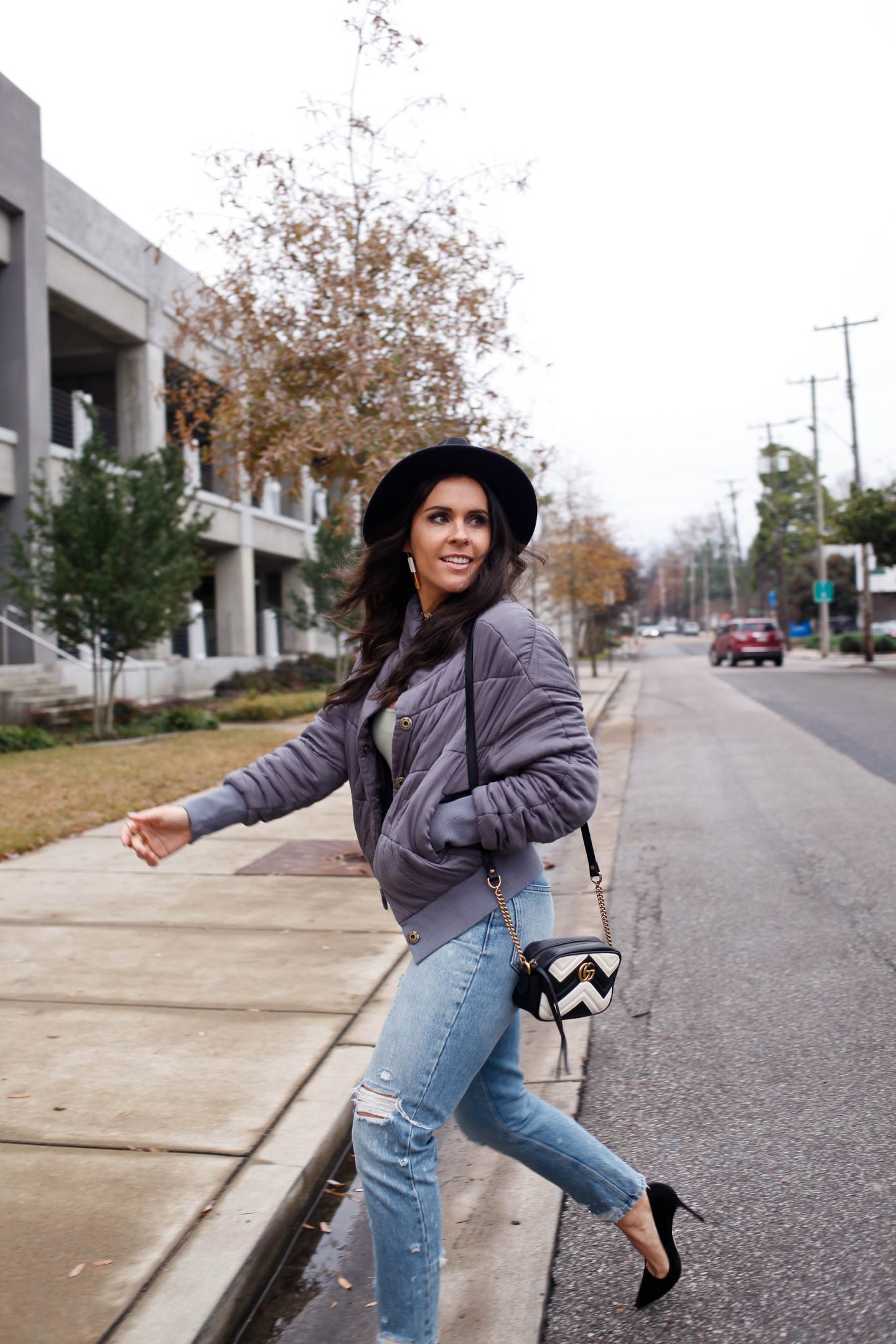 A lot of you have been wondering what I do all day so I decided to give the scoop on a day in the life of me, actually two days because my days can be very different. I'm also going to share a little bit about what I'm involved in.
First and foremost, my most important and favorite job is being a mom. I have wanted to be a mom all my life, I never thought I'd be a stay at home mom but always a very involved mommy and I love it. I also love blogging, having some adult time and doing something for myself. I have a sitter that comes 3x a week from 8:30am-2:00pm give or take a little which allows me to blog, workout, do photoshoots and schedule meetings and appointments. We have our house cleaned once a week that I am so very grateful for and I do the dishes and all the laundry. I'm on the board of Memphis Fashion Week where we have monthly evening meetings in the fall and after the new year will be meeting more frequently to plan the week of events. I'm also on the Methodist Healthcare Foundation board and we meet once a month during lunch time. Once a month I do some sort of volunteer work with my Grizz Fam that I am very fortuneate to be a part of and I recently became a candidate for Champion of the Year, the annual fundraising competition for Best Buddies of Ohio which I am very excited to start raising money for. I can't forget to mention that I want to be a loving wife too and care for myself and our puppy dog too.
Last night our sitter watched the boys so I could enjoy the Grizzlies game and grab a bite to eat after the game with Michael. It was my first game of the season without the boys and I really enjoyed myelf and actually watching the game! Of course I'm paying for it today because although I had a sitter last night I didn't have her during the night or in the morning. We got home around 12:30am and I still had to pump which adds 30 minutes to my bedtime routine, getting myself to bed around 1:45am and I was up with Mr. Myles at 6:00am but got him back down till 7:30am which is the time Noah wakes up to eat. My plan today is to nap while the boys take their afternoon naps. That is the time I prefer to work but I can't function and work properly when I'm this tired!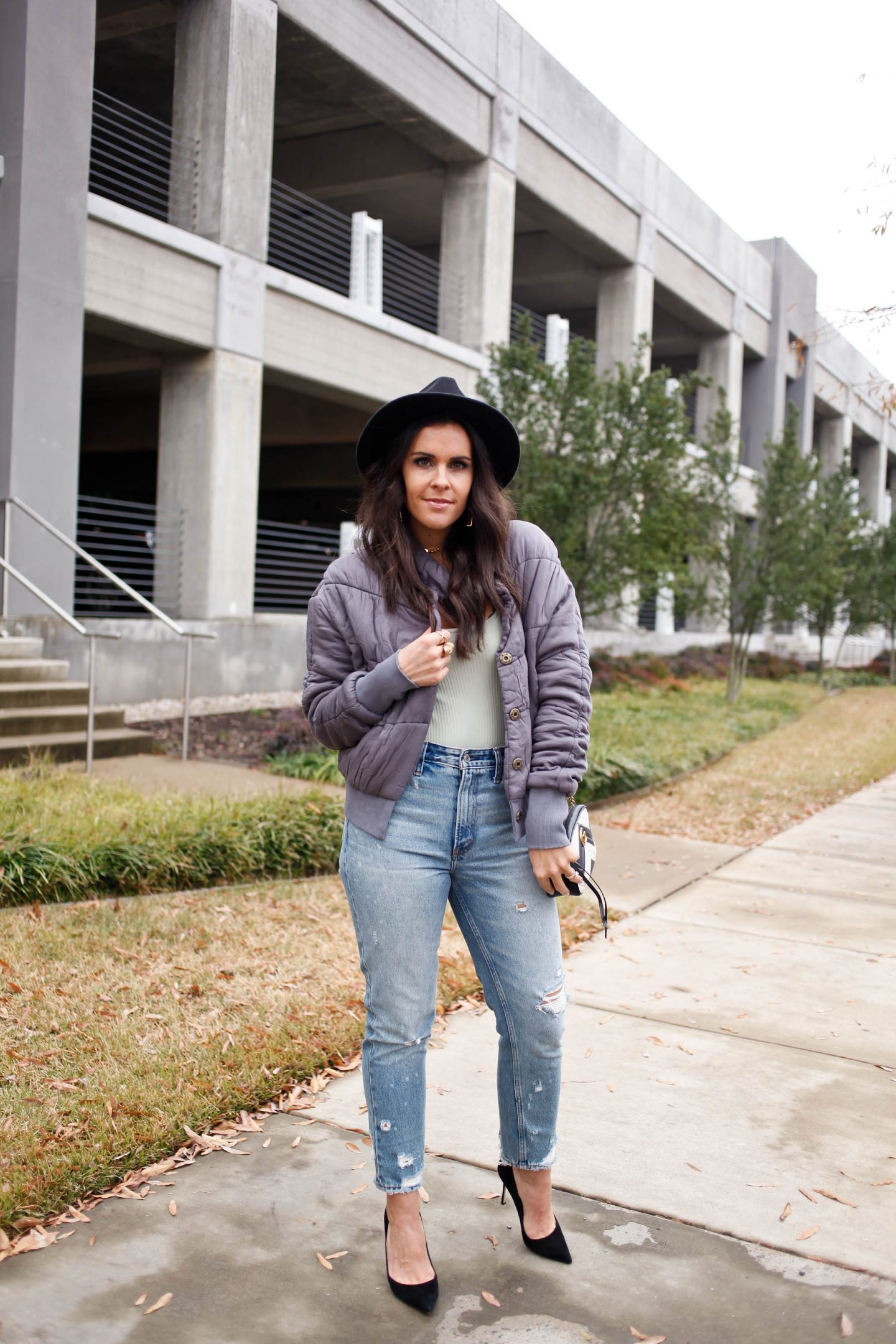 Here are two example days of my life.
Wednesday // Sitter comes and there is a home Grizzlies game.
6:15am: Myles wake up, go up to his room and sit with him till he falls back asleep.
7:30am: Myles and Noah wake up. I nurse Noah.
8:00am: We play and I gather my things for the day since the sitter will be over. I'll wear workout clothes to either go to, Shred, Pure Barre, Cyclebar or Lifetime. I always pack my computer, charger and planner as well.
8:30am: Our sitter arrives to watch the boys. We go over how our night was (if anyone got up in the middle of the night they may be extra tired and cranky) and how our morning has gone. I gather my things and head out the door. I feel like there is always so much I want to do when I'm alone but I always workout and I always work on my blog or emails. Some days I may have a photoshoot where I'll get about 4 outfits together and head downtown or midtown. I prefer to be home by 11:45 for Noah's next feeding only because I hate pumping and cleaning all the equipment but that really doesn't give me much time to really be productive. More often than not I try and be home by 1 and that is because my breast are so full I actualy need to get home to pump.
1:00pm: I get home, pump, then shower.
1:45pm: Sitter puts Noah to bed and I put Myles to bed. Sitter heads home and I have time to finish editing any photos or blog posts, send out more e-mails, do laundry, the dishes or take a nap! If there is a Grizzlies game I try and do some of my makeup or hair while the boys sleep and get all of our outfits toghether and the baby bag packed
4:00pm: Often times both boys will wake up at the same time which stresses me out because Myles is always extra needy and I have to nurse Noah. To be nurturing to both can be difficult. It really took me a couple months to figure out how to master both kiddos by myself. After Noah eats and Myles gets his snack we get dressed and I finish getting ready to go to the Grizzlies game. This can take 1 or 2 hours, it just depends on how behaved the boys are that day and what kind of hair I'm working with!
5:30pm: I prefer to leave for the game at this time. This allows plenty of time once we arrive at the arena to eat dinner. Once I get there Myles and Noah play and I get Myles's dinner together and chopped up, I get Noah's baby food together. While I'm feeding them I try and squeeze a few bites in myself!
7:00pm: Head out to watch the game. I bring fruit or fruit snack out for Myles to try and bribe him to sit in his seat. He is so wild and cannot sit down!
7:45pm: We try and make to the end of the second quarter but depends on how slow the fast the game is being played. We head back to our family room, I nurse Noah while Myles plays. The rest of the families come in and Myles has a blast running around and playing with all the kids. I grab my actual dinner and scarf it down. I always bring the boys' pajamas and night time diapers to the games. Noah always falls asleep and Myles does 90% of the time. Having them ready for bed makes it easier to get the boys in their beds when I get home. Middle of the 3rd quarter we head home. Myles always stays asleep in the car when we get home and Noah usually wakes up within seconds of me pulling into our garage so when I get home I quickly take Noah out and put him in his bed then I grab Myles and take him up to his bed. Then get myself ready for bed.
11:00pm: This is my bedtime. At 10:00pm I'm exhausted and want to go to bed and I always think I'll get to bed early but by the time I finish doing little things its 11! I do like to stay up till Michael gets home to get kiss goodnight and chat about the game or anything special that went on that day.
Thursdays // Total mom day.
6:15am: Myles wake up, go up to his room and sit with him till he falls back asleep.
7:30am: Myles and Noah wake up. I nurse Noah.
8:00am: We play and I put things away around the house here and there, maybe try and fold some laundry or put a load in the wash/dryer. Myles and I will eat breakfast.
9:15am: Noah eat his breakfast of solids. He is not a fan of any textures so he's still just on baby food- he doen't even like puffs!
*9:30am: If I'm feeling energetic like I was last week I will take the boys to the zoo and let Noah take a little nap in the car on the way there. I pack lunch and snacks and we make it home for the afternoon naps. Both boys will typically fall asleep in the car on the way home and I'll transfer both to bed and cross my fingers they go back to sleep for an hour or so.
9:45am: Noah naps. Myles and I will try and go outside and play if it is nice or do a craft. He loves painting, coloring and play-dough.
11:30am: I get lunch together before Noah wakes up. Myles and I will eat.
11:45am: Noah wakes up and nurses.
12:30pm: Get out of the house.We may go for a walk, go to the grocery store, mall or do whatever errands I need done. We have a short window because I don't like the boys to fall asleep in the car because it can mess up the afternoon nap schedule.
1:30pm: Snack for Myles and solids for Noah. Then, bedtime for both of them. I put Noah down first because he is easy and I just put him in bed. Myles is next because he needs me to sit with him till he falls asleep.
2:00pm: This is my time to work. I don't like to be on my computer or phone when I'm with the boys so I get as much Instagram and blogging done at this time. Myles sometimes wakes up after 30-45 minutes which is a huge pain so I need to be alert. If I have somewhere to be in the evening I'll take a shower right after the boys go down so I can be out by the time Myles might wake up.
3:30pm: Myles wakes up and is always super sleepy and attached so we sit on the couch together until Noah wakes up. Get Myles a little snack to keep his blood sugar up while I nurse Noah who usually wakes up around 3:45pm.
4:30pm: Try and get out of the house if we didn't get out in the afternoon. When it's nice we are always outside or go to a park. If it's gross outside and I have a lot to do I'll put on a show or movie for Myles to watch.
5:30pm: Sometimes we go out to eat, sometimes we have a chef cook for us and sometimes I make dinner (on a side note, I made our whole Christmas dinner since it was just the 2 of us plust the boys and it all turned out so good but I was completely exhausted!). We try and eat by 6:30 and I like to get Noah his solids before we eat so he'll be happy and I can actually eat my meal.
7:30pm: Get boys in pj's.
7:45pm: Noah nurses and goes to bed. Myles watches a show or movie while I'm with Noah.
9:00pm: I take Myle up to bed and we read books and hope he goes to bed sooner than later!
10:00pm: Do anything I want. I prefer to turn on E! News but as you noticed I didn't mention shows or movies and that's because I don't have the downtime to do so. I also don't like backround noise, I much prefer to sit on my computer with the TV off. If I'm all caught up I'll joing Michael on the couch to relax before I put myself to bed.
This gives a pretty good idea bout my days. Game days, blog days, days when Michael is home or away, days that are warm and sunny or cold and rainy will definitely change the above schedule but not too drastically. Its currently 10:28pm and I need to go to bed but also wanted to finish this since I planned on having it posted before dinner, haha! You guys asked a lof of great questions about my life, some of those questions I'll answer in my monthly newsletter (you can sign up for that here) and some of them will be separate blog post.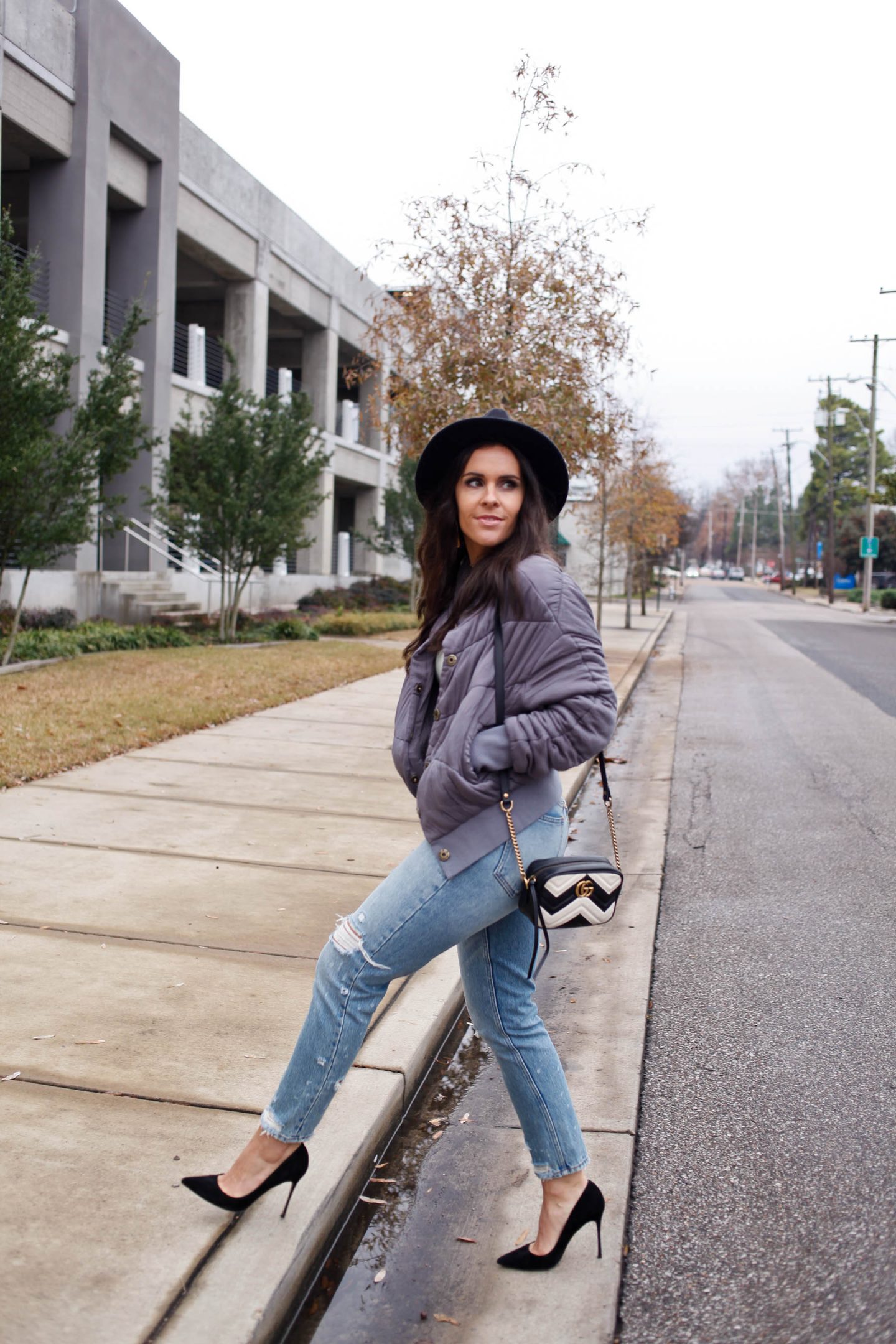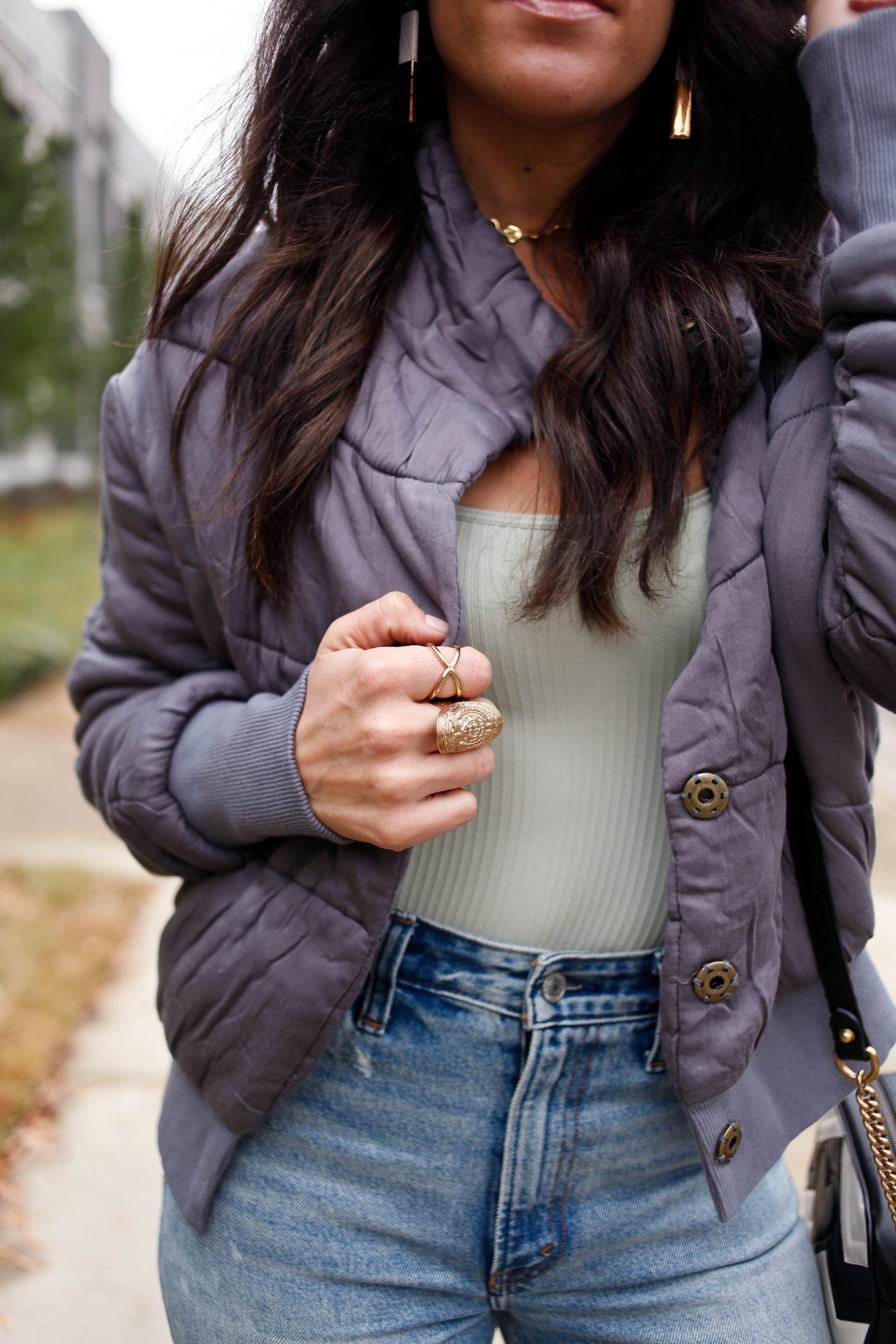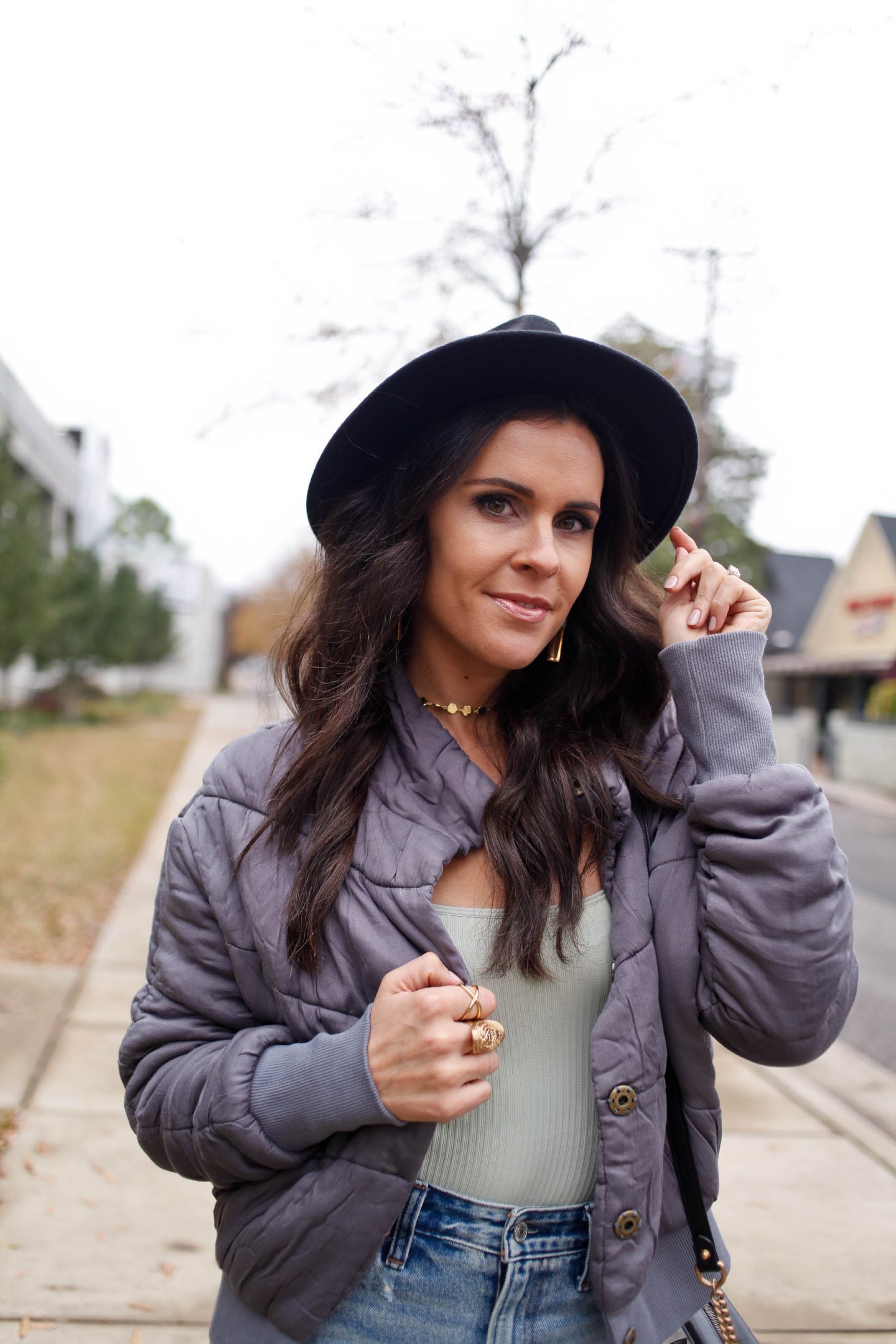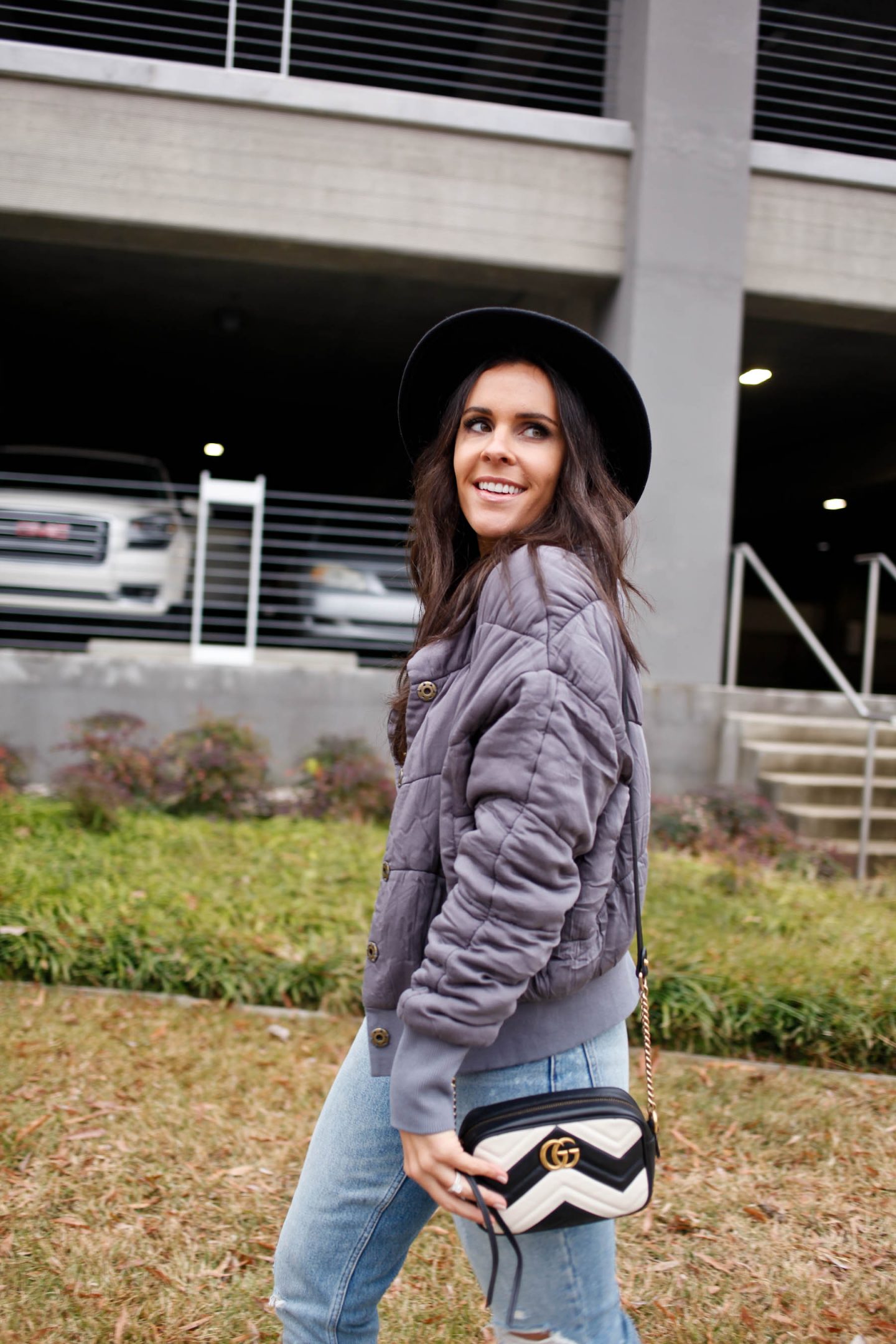 The Breakdown:
I was a sucker and I bought this puffer jacket off and Instagram ad. Everytime I saw it I felt like it was so cute and I loved it and when the weather got cool enough I made the purchase and I'm so happy I did. I enjoy dressing up casual pieces so it was fun to put a basic bodysuit with a puffer jacket and dress it up with heels and a hat .
jacket | Young, Fabulous & Broke 'Puffer Jacket'
bodysuit | Urban Outfitters 'Olivia Seamless Bodysuit' in green
jeans | Abercrombie & Fitch 'Ripped High Rise Mom Jeans' (similar here)
pumps | Steve Madden 'Daisie Pointed-Toe Pumps'
*hat | Banded2Gether 'Panama Hat' (similar here and here)
bag | Gucci 'GG Marmont Small Quileted Cross-Body Bag'
**earrings | Leslie Ponders Studio 'Gold + White Bar Dangles'
necklace | Gorjana 'Chloe Choker'
*enter code LIVINGLEREVE10 to get 10% off your Banded2Gether order. Limited one use per customer.
**enter code mary20 to get 20% off your order!
Live votre rêve!