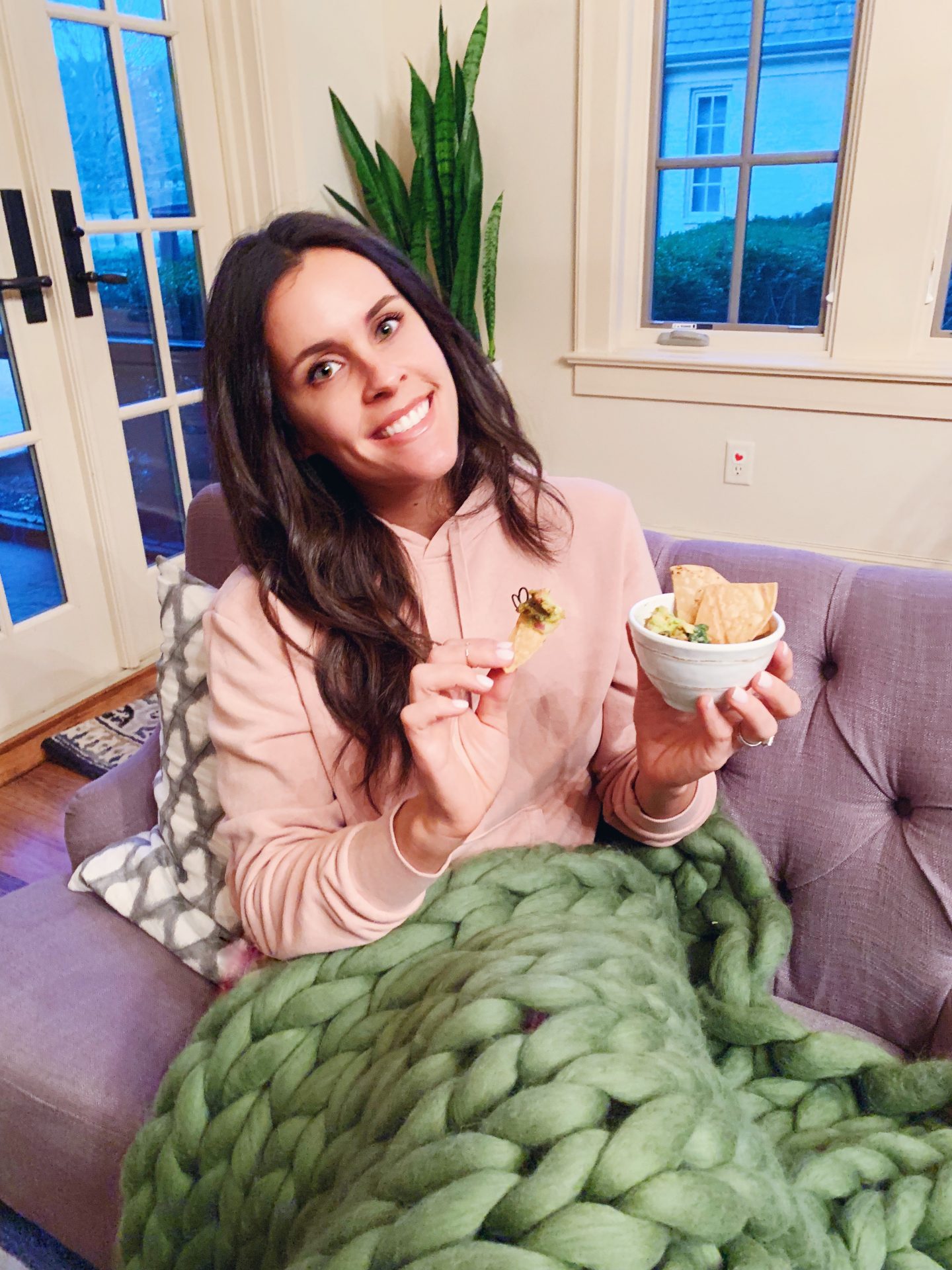 There are so many amazing restaurants here in Memphis but I have to say there is something about Babalu that I just can't get enough of. Maybe it's how they prepare their guacamole right in front of you or how all the flavors of their burger melt in your mouth. Whatever it is, I love it. We used to go to the Babalu in Overton Square and now there is one closer to me in East Memphis but I also now have two small children and I have yet to eat at the new location. Enter in Bite Sqaud! You can now enjoy Babalu from the comfort of your own home!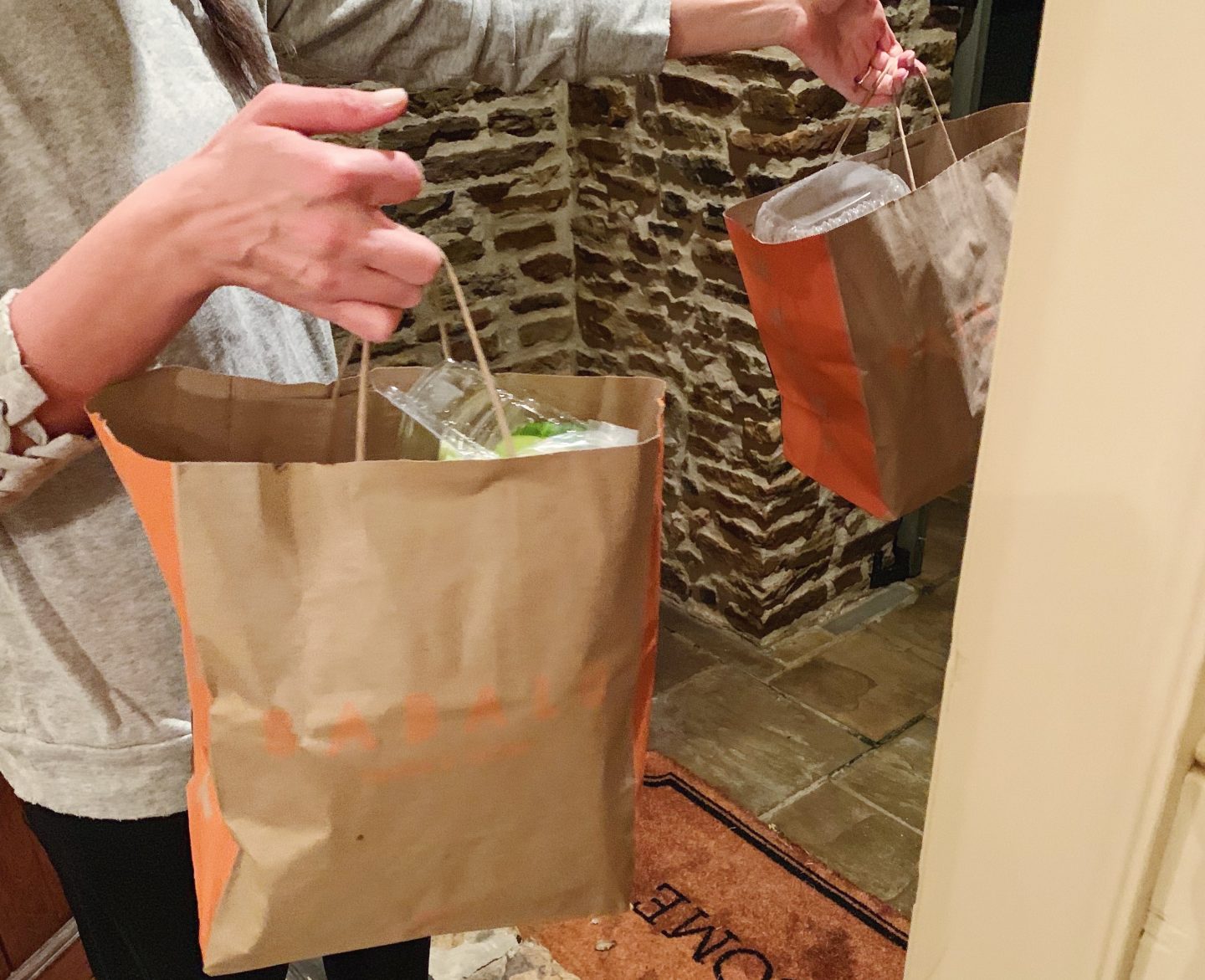 If you aren't familiar with Babalu let me give you a little run down. Babalu is a Latin-inspired restaurant, serving handcrafted cocktails and chef-inspired tacos and tapas. Each Latin-inspired dish has a unique Southern flair.
I ordered our food to be delivered at 6:00pm and at 5:59pm a car pulled up on a dark and rainy night with two bags loaded with delicious food. I thanked the man for delivering and headed to the kitchen table to unload our food. At Babalu the bring out the food as it is cooked, at home I had it all in front of my eyes at once! It was a lot to see but satisfied my taste buds in just the right way.
The chips and guacamole were as delicious as ever, my burger was perfectly juicy, my husband cleared his plate and Myles enjoyed the chips, burger, corn and potatoes and Noah enjoyed the guacamole and a black bean here and there.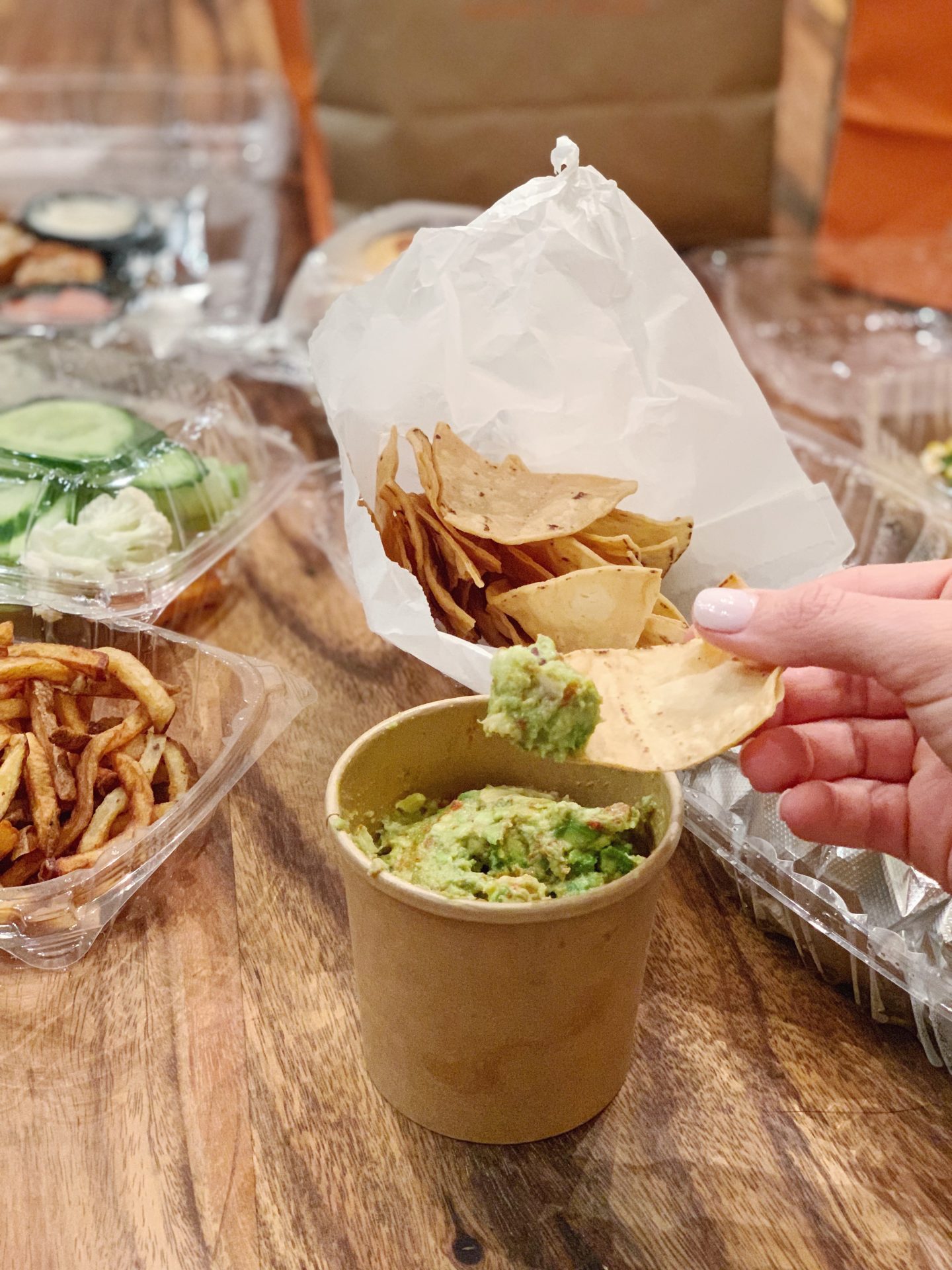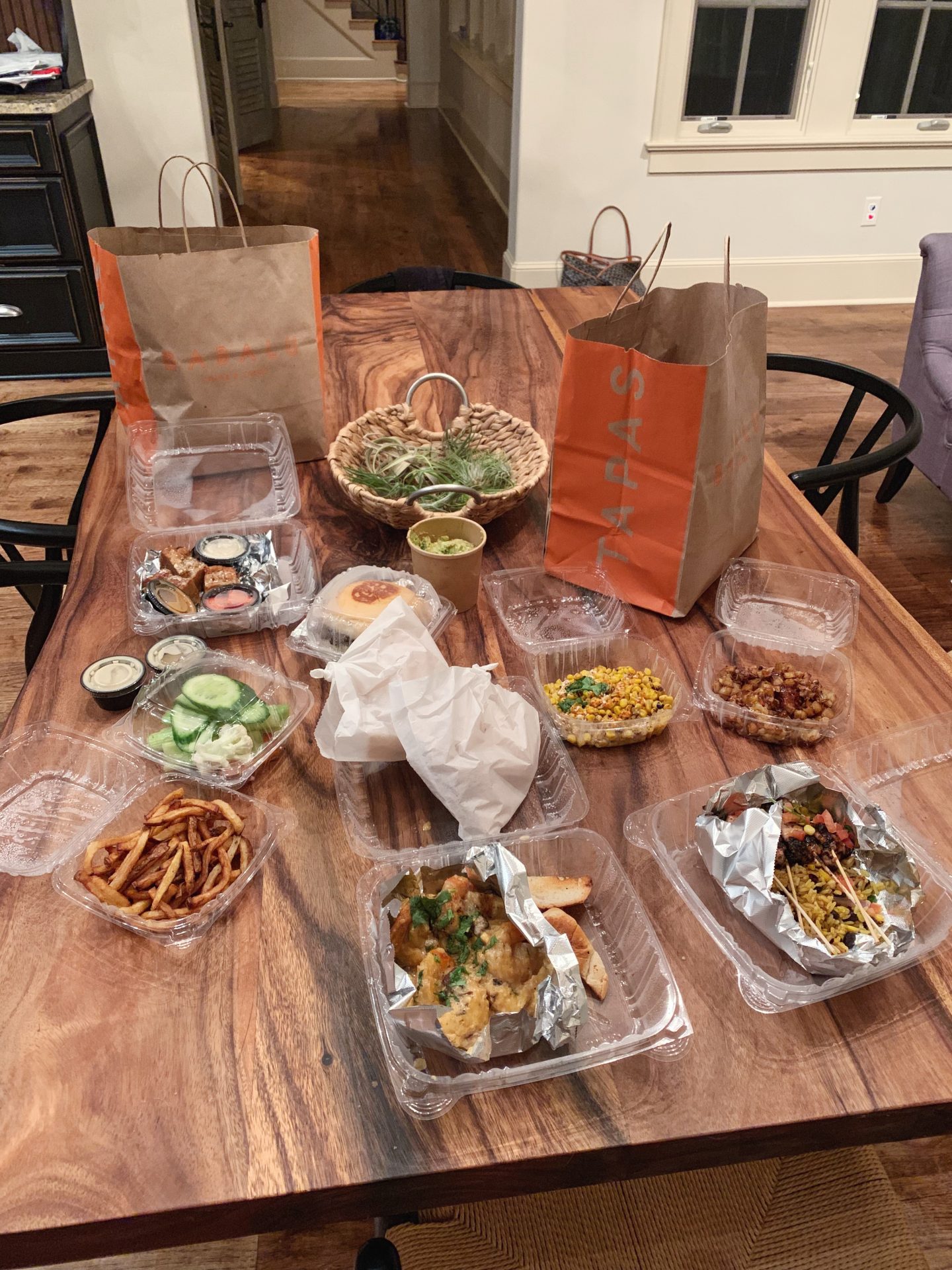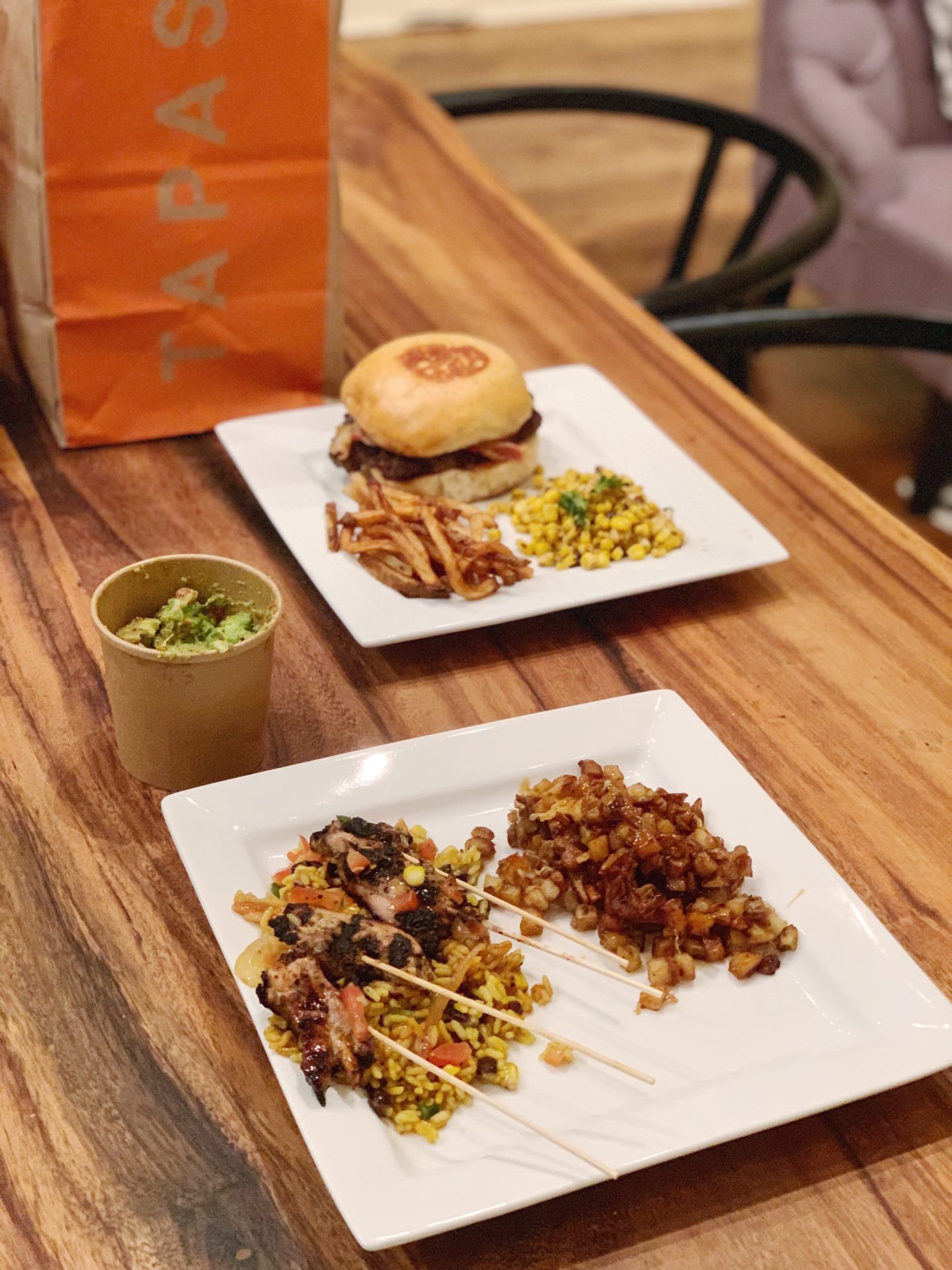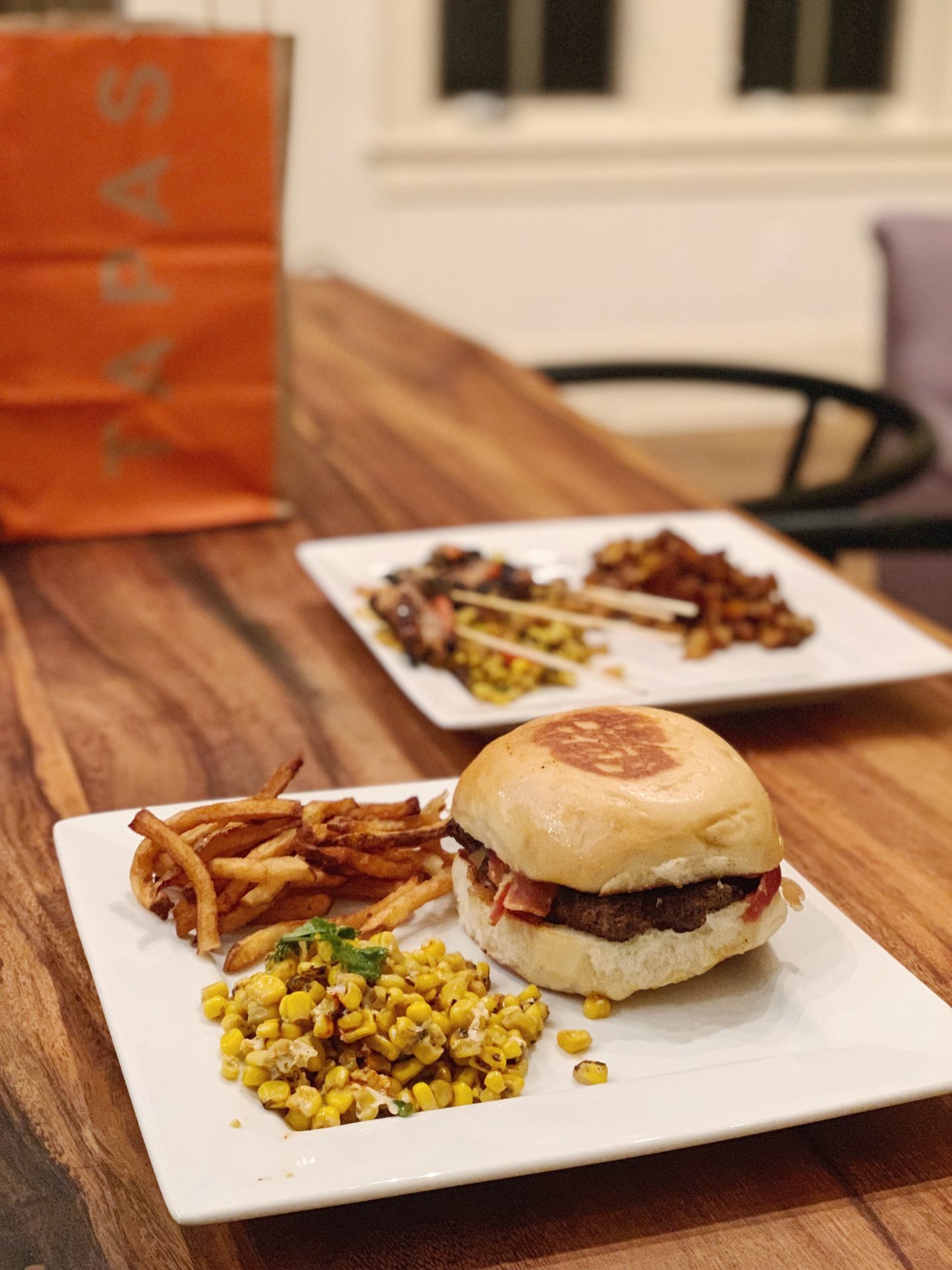 This post is in collaboration with Babalu. As always, all opinions are my own.