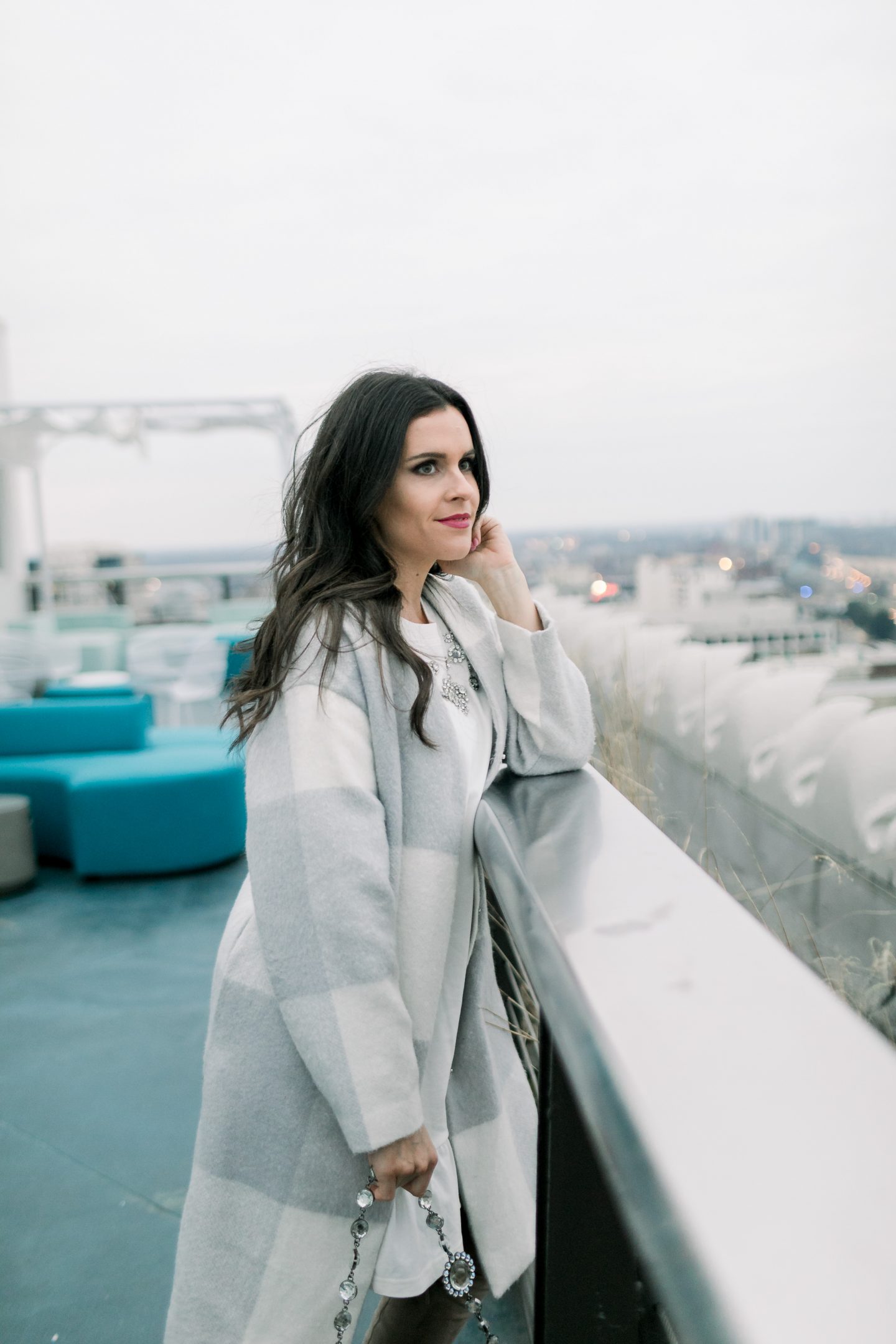 This dress may look familiar to you. I wore it last spring during Memphis Fashion Week along with my 36 week baby bump. I loved how loose and comfortable this dress was over my bump and since it isn't maternity I can easily wear when I'm not pregnant. I always feel good about my purchases when I can wear them for more than one season. I wouldn't say a white dress is a staple but finding a way to make it work throughout the year is key. Now that spring is peaking through I felt the urge to wear this little white dress even though it was 40 degrees outside. Keep reading to learn out to wear white in the winter.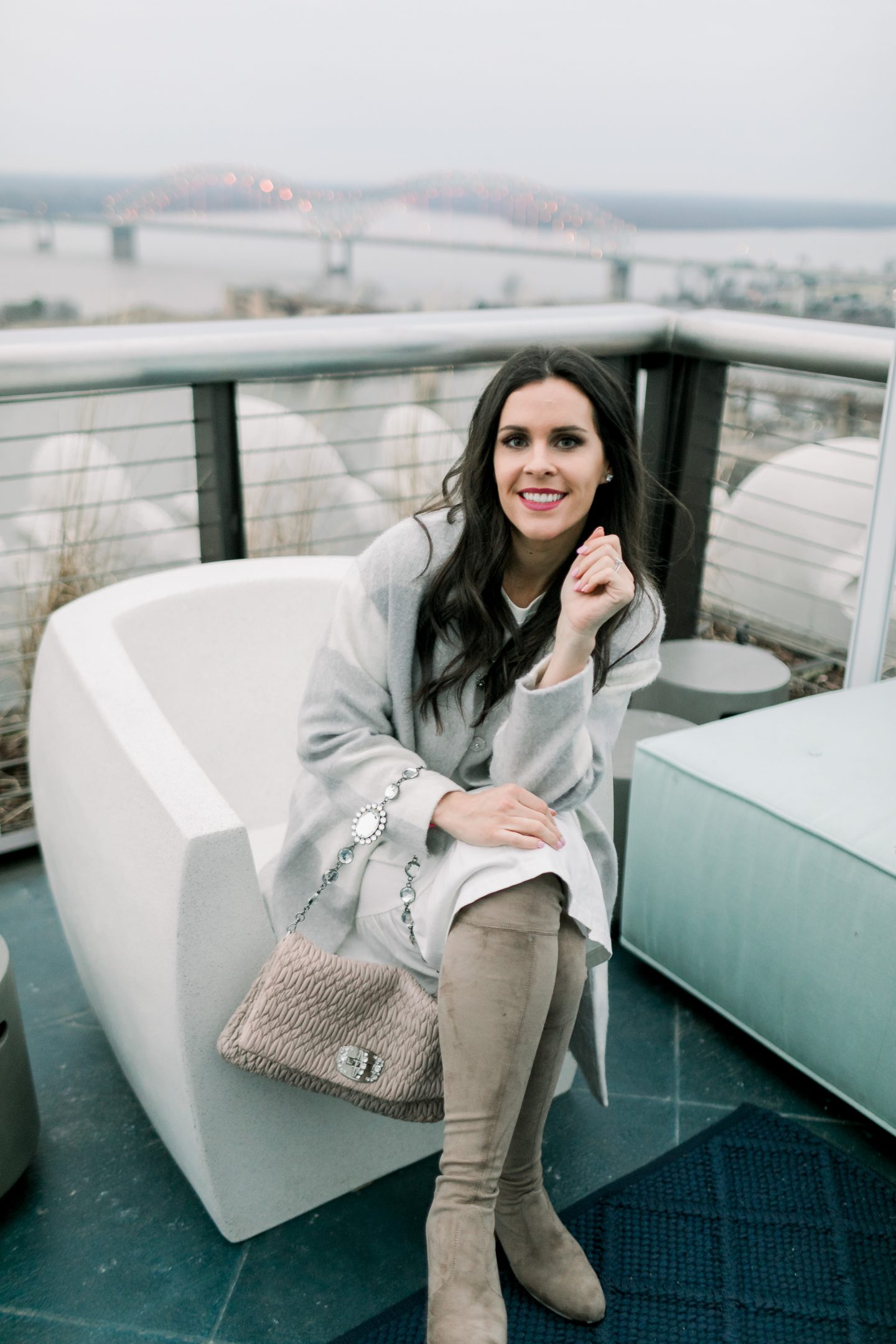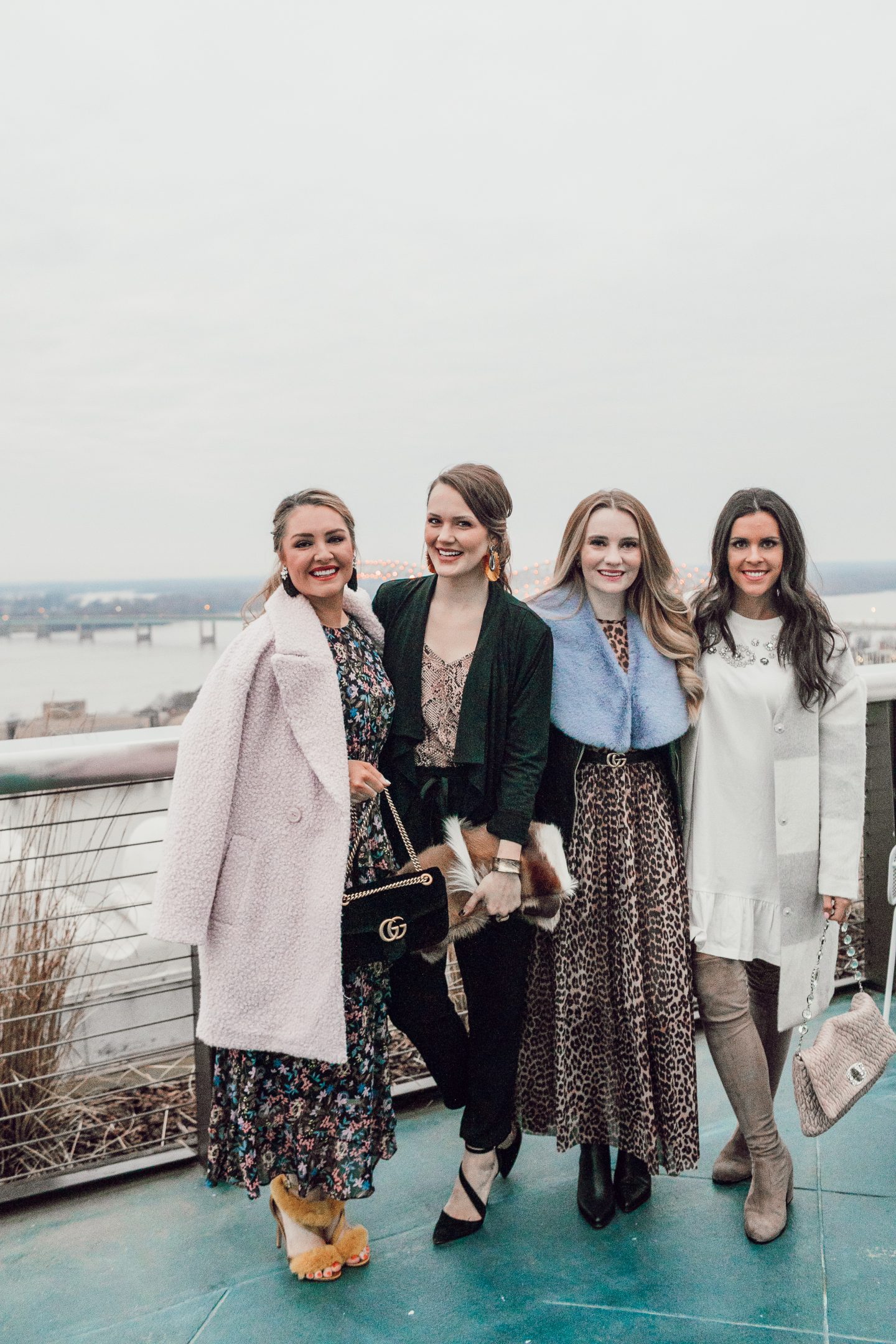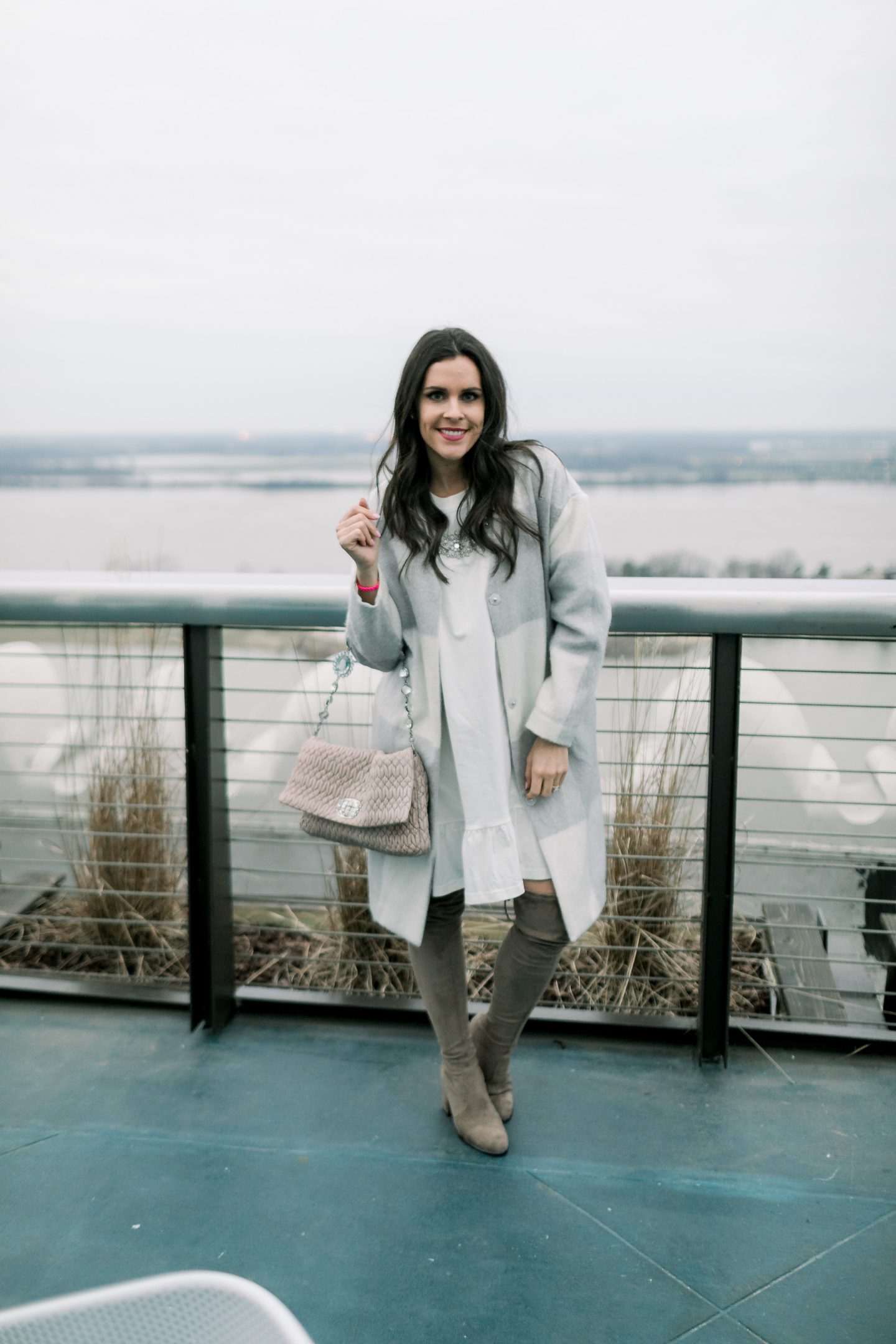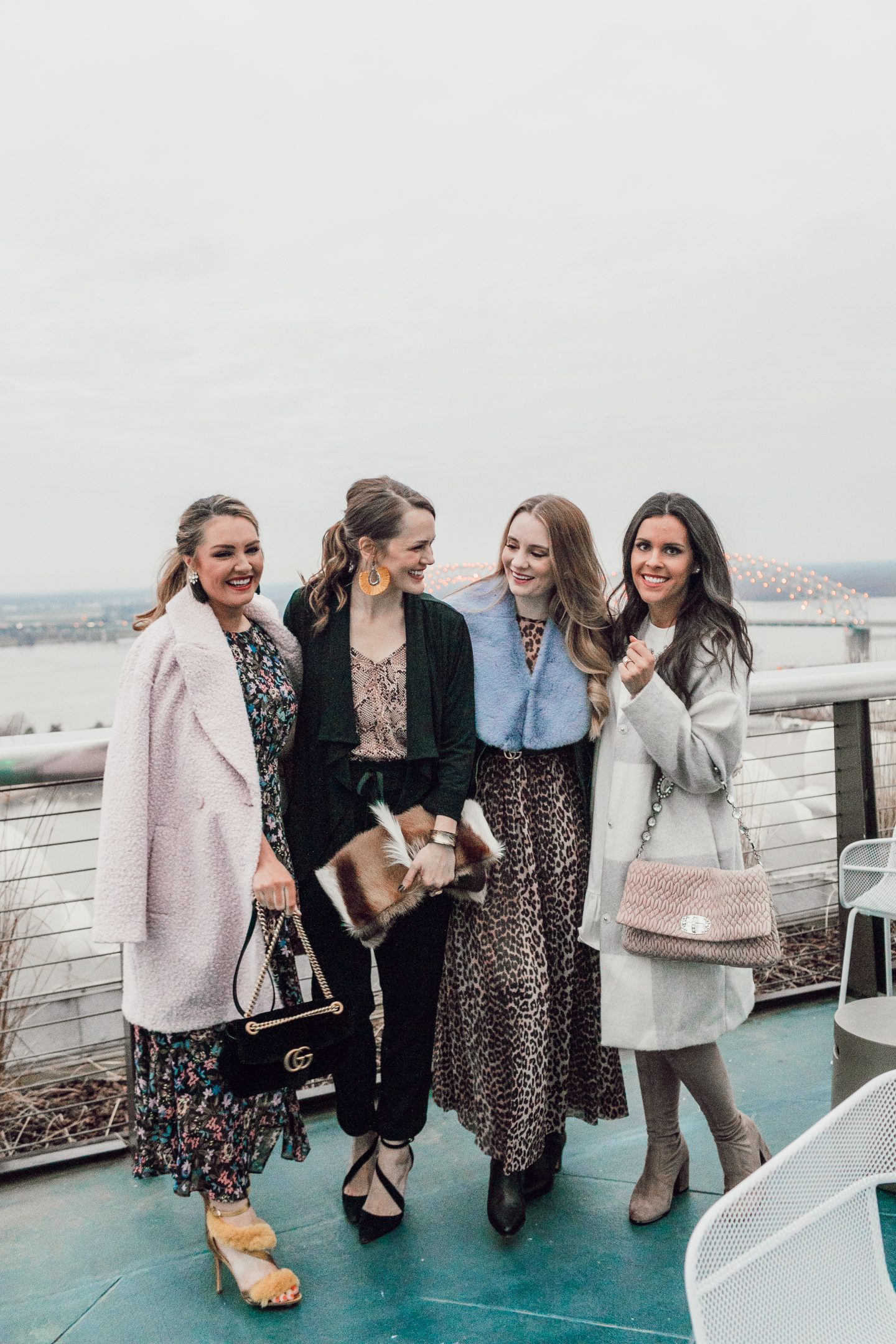 Things to consider when wearing white in the winter:
– Summer whites just won't work. That includes, lace, eyelet and linen.
– Head to toe white can look very sleek. Choose different textures or shades.
-Add layers. My white dress wouldn't pass in the winter without my wool jacket.
-Stay clear of sandals. Wear sneakers, booties or boots of any height and keep the fabric in animal print, leather or suede.
– Wear oversized. It is winter and that's the time to be cozy and comfortable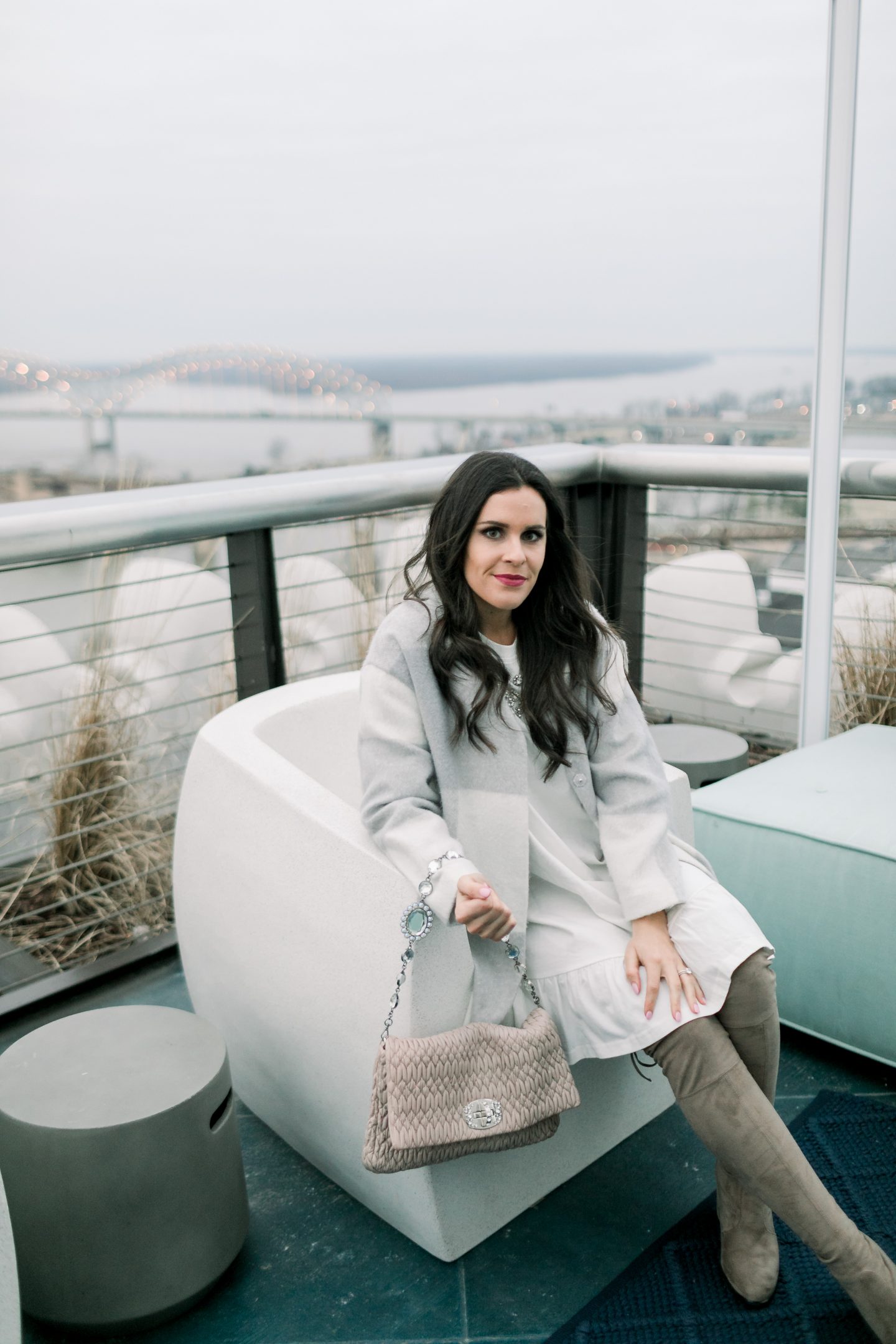 The Breakdown:
Spring is starting to peak through and I was ready to wear this dress from last year. Since it is still winter I needed to make sure I styled it appropriately. Showing bare legs is not an option in the winter so I added a pair of over the knee suede boots. Another option would have been to wear black tights and black booties, with that I would have added a colorful long coat. This dress is so loose I really needed to add a coat for some structure, plus the additional texture is nice.
dress | McQ Alexander Mqueen 'Embellished Loose Ruffle Dress' (similar)
shoes | Steve Madden 'Slayer Over The Knee Boot' (designer version)
coat | Target x Adam Lippes (similar)
bag | Miu Miu 'Medium Crystal Matelassé Crossbody Bag' (similar)
Live votre rêve!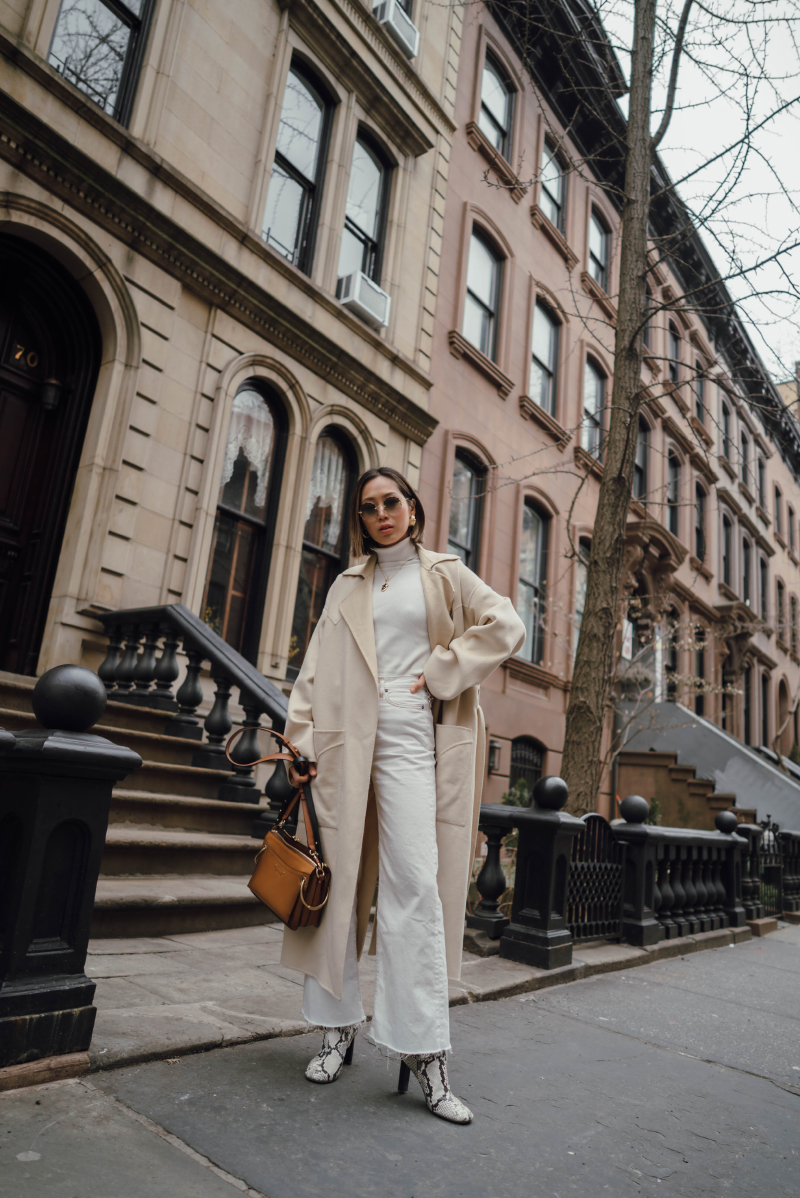 Song of Style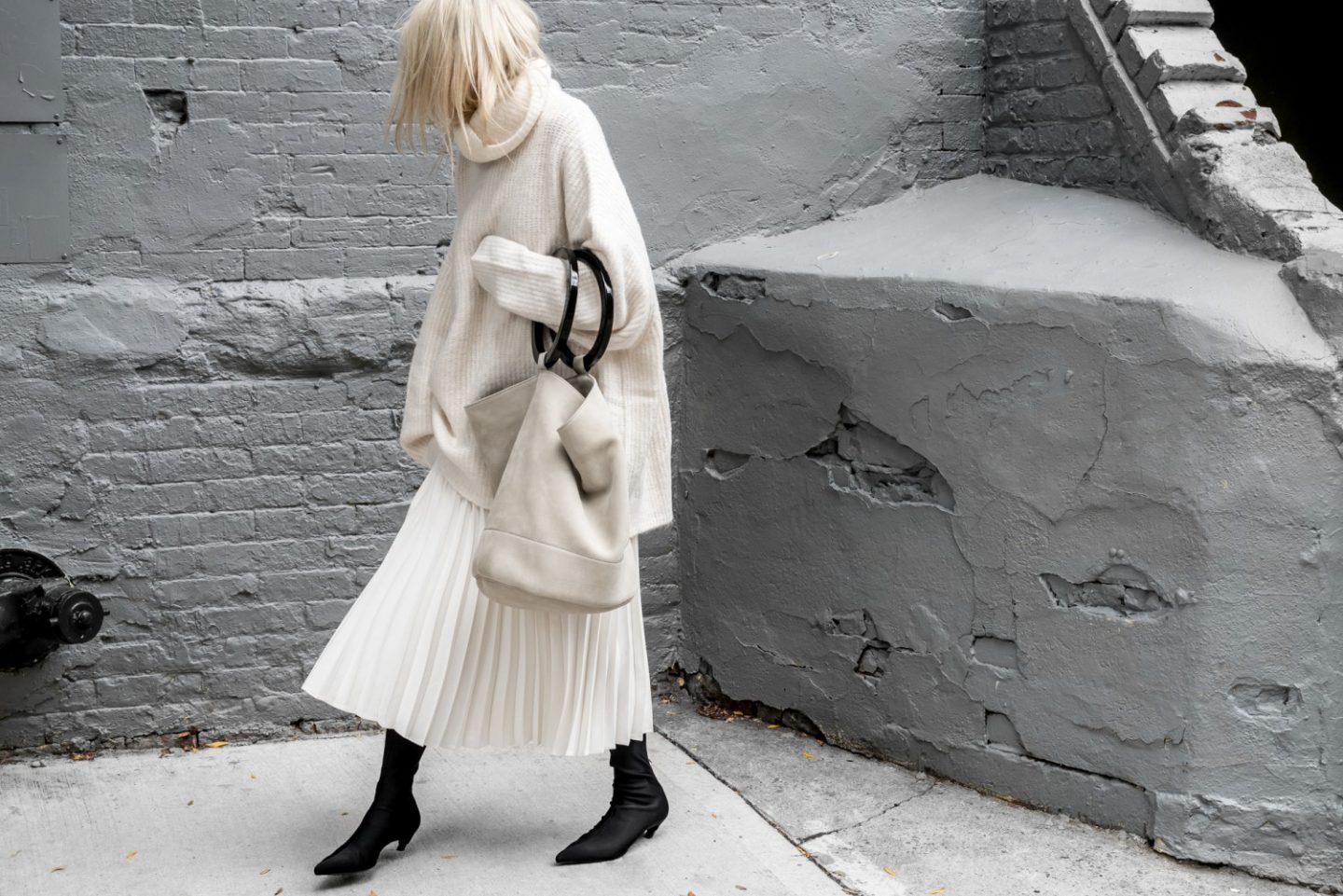 FIGTNY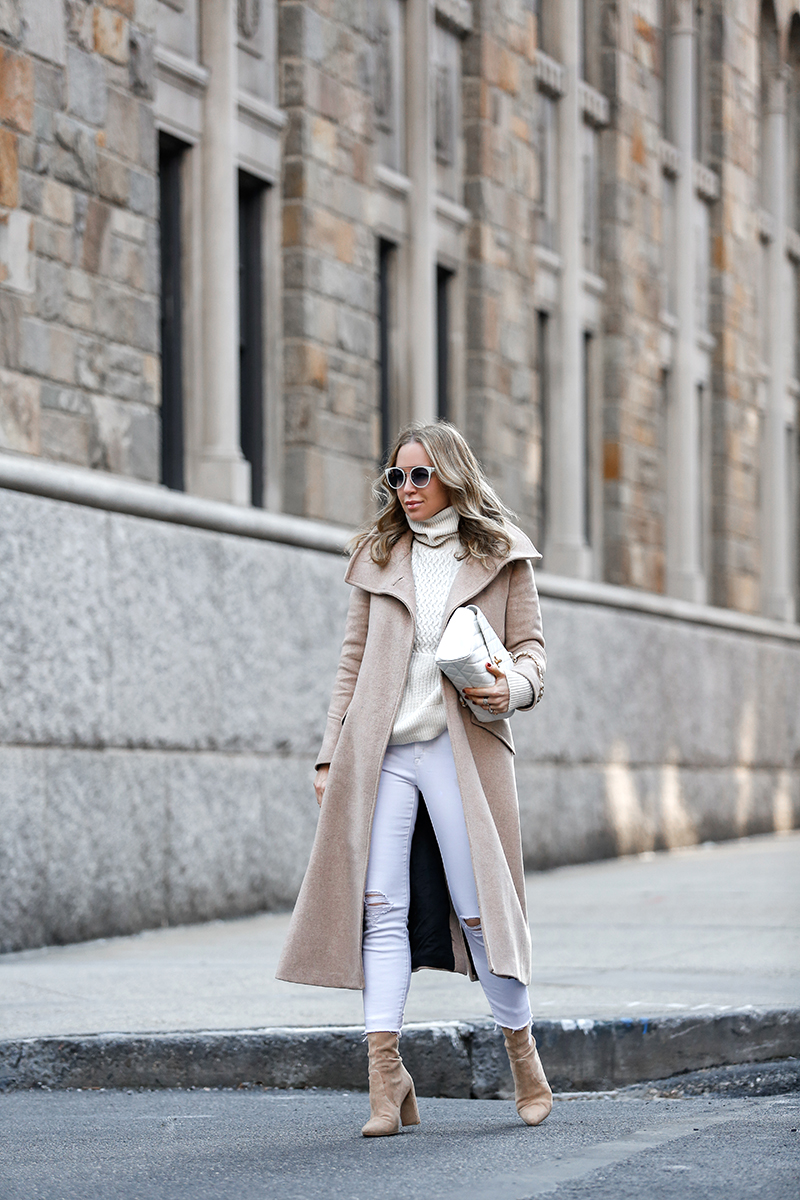 Brooklyn Blonde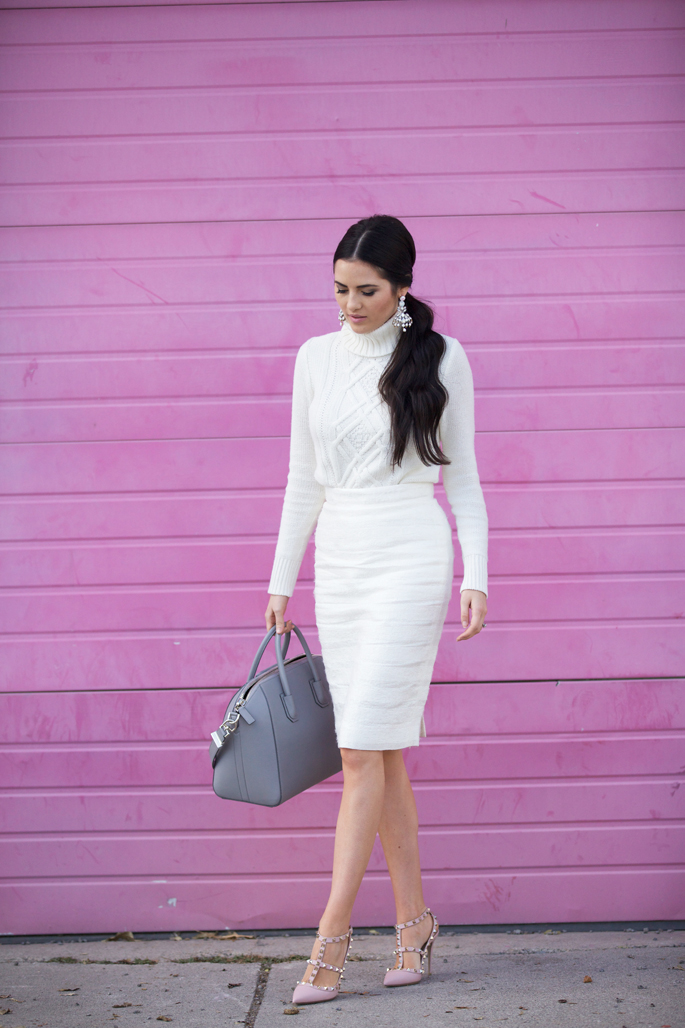 Pink Peonies