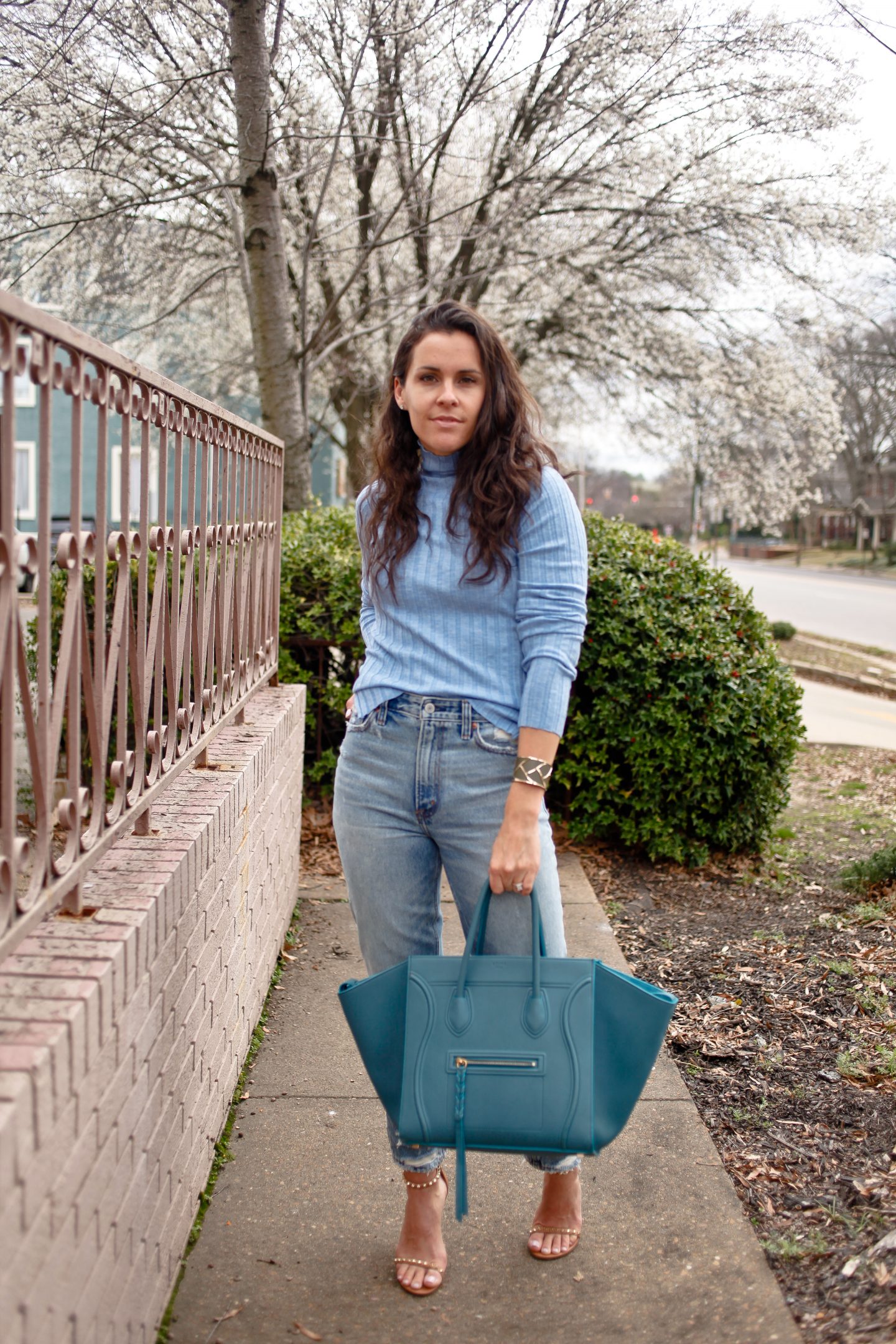 Happy Friday friends! I had this outfit picked out and ready to wear to the game tonight but I found out it is #nationalwomensdays so I have a special shirt to wear tonight! This post is about one of the ways I'll be dressing this spring. Monochromatic looks have been in for years, you know, all back, all red, all white. Well, I'm switching things up just slightly. This spring I plan on dressing in the same color palette, not the exact same color but the same color palette. I recently wore a red sweater and maroon pants around Valentine's Day, I wore this olive green outfit 3 years ago and loved that the whole outfit was in the same color palette and here I am today wearing shades of light blue.
In the past I would never have worn this shade of denim with this sweater, the colors would have been too close. I used to prefer my denim to be the opposite shade of my blue tops, dark denim with light blue or light denim with navy but now I want it to be as similar as possible. I love that the colors of this outfit aren't completely monochromatic.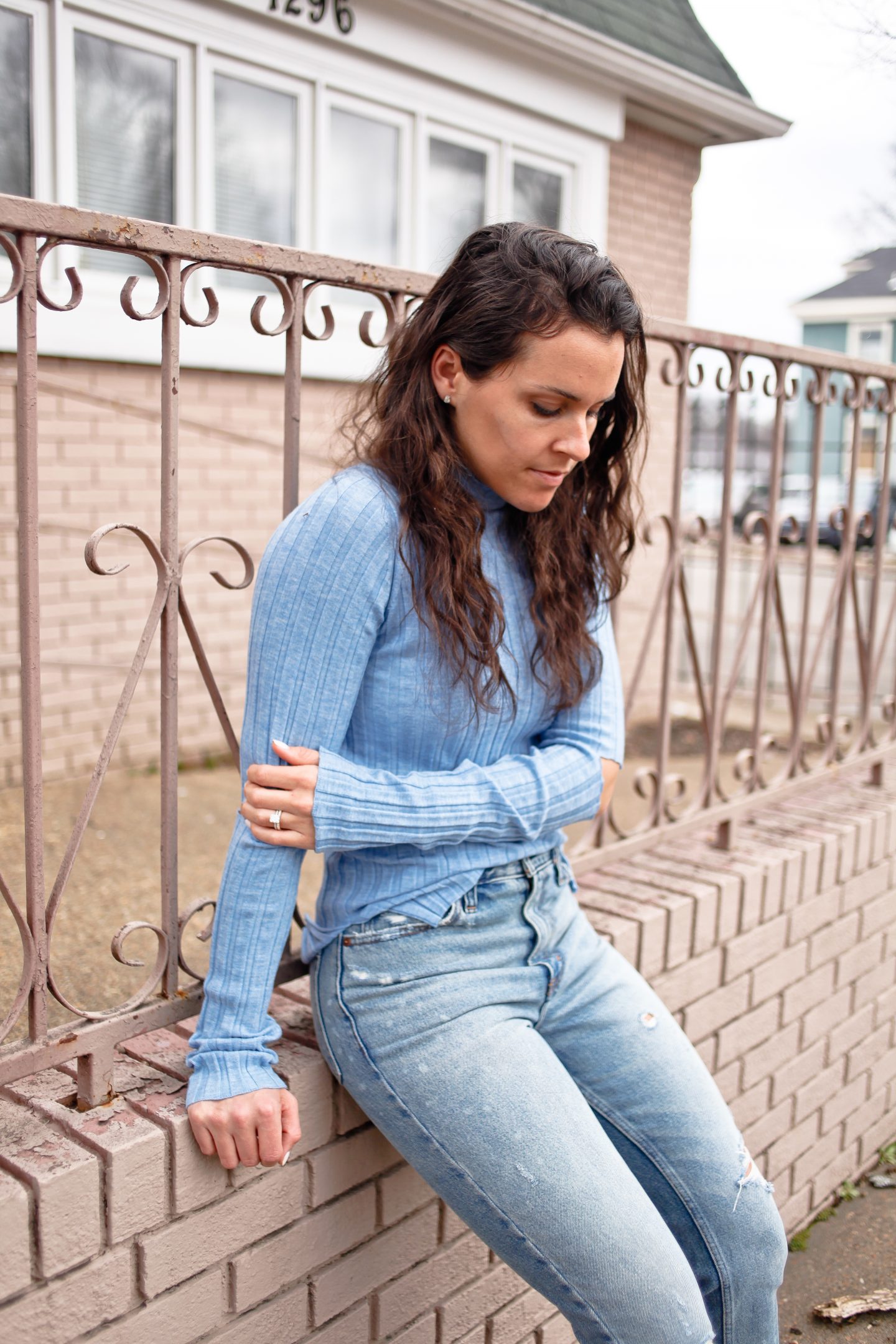 When dressing in one color pallete you need to consider your top and pants of course but also your bag and shoes. You can go all out and have every piece be similar or choose one accessory to be different. I chose to wear nude shoes and left the rest of my outfit to the blue color family.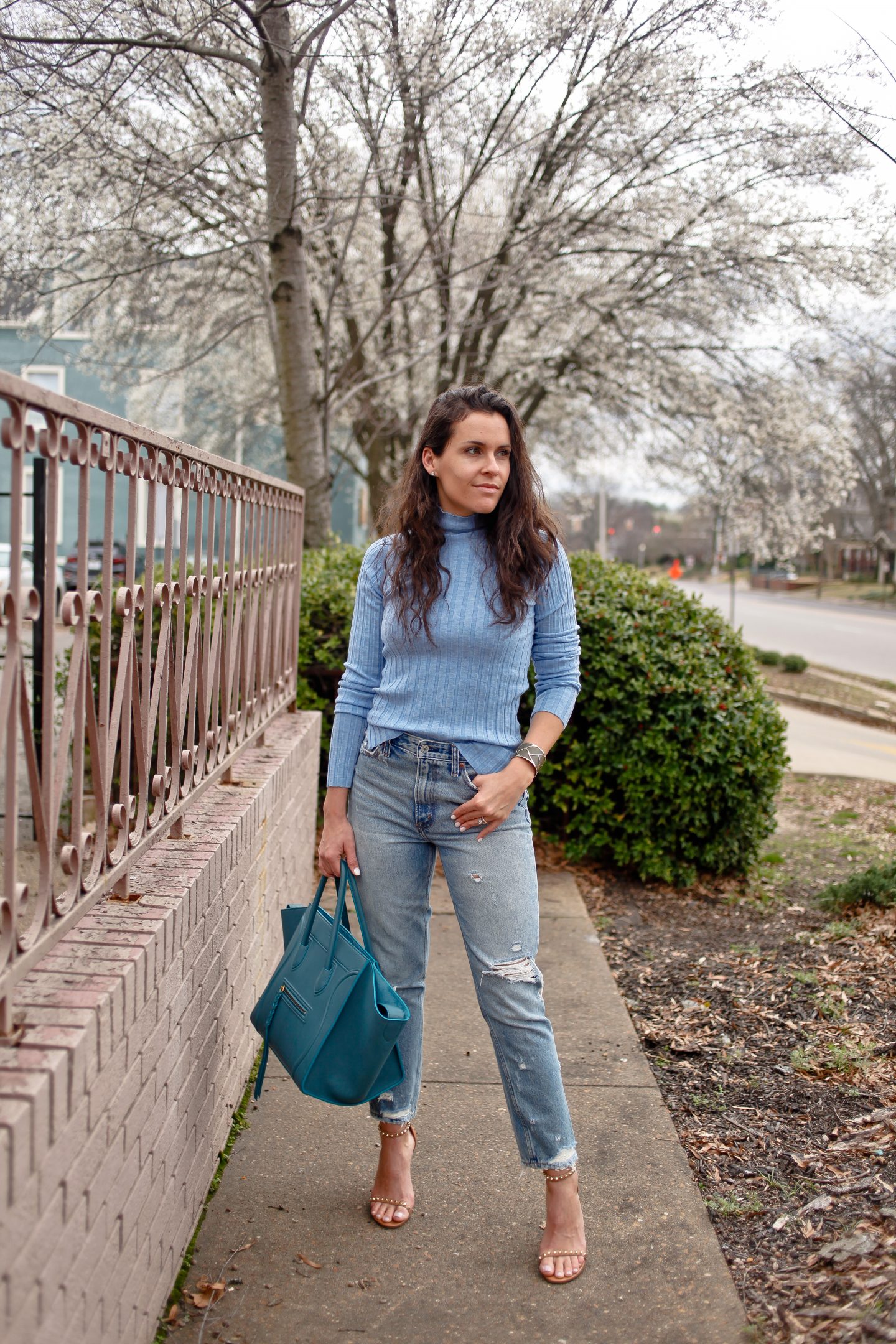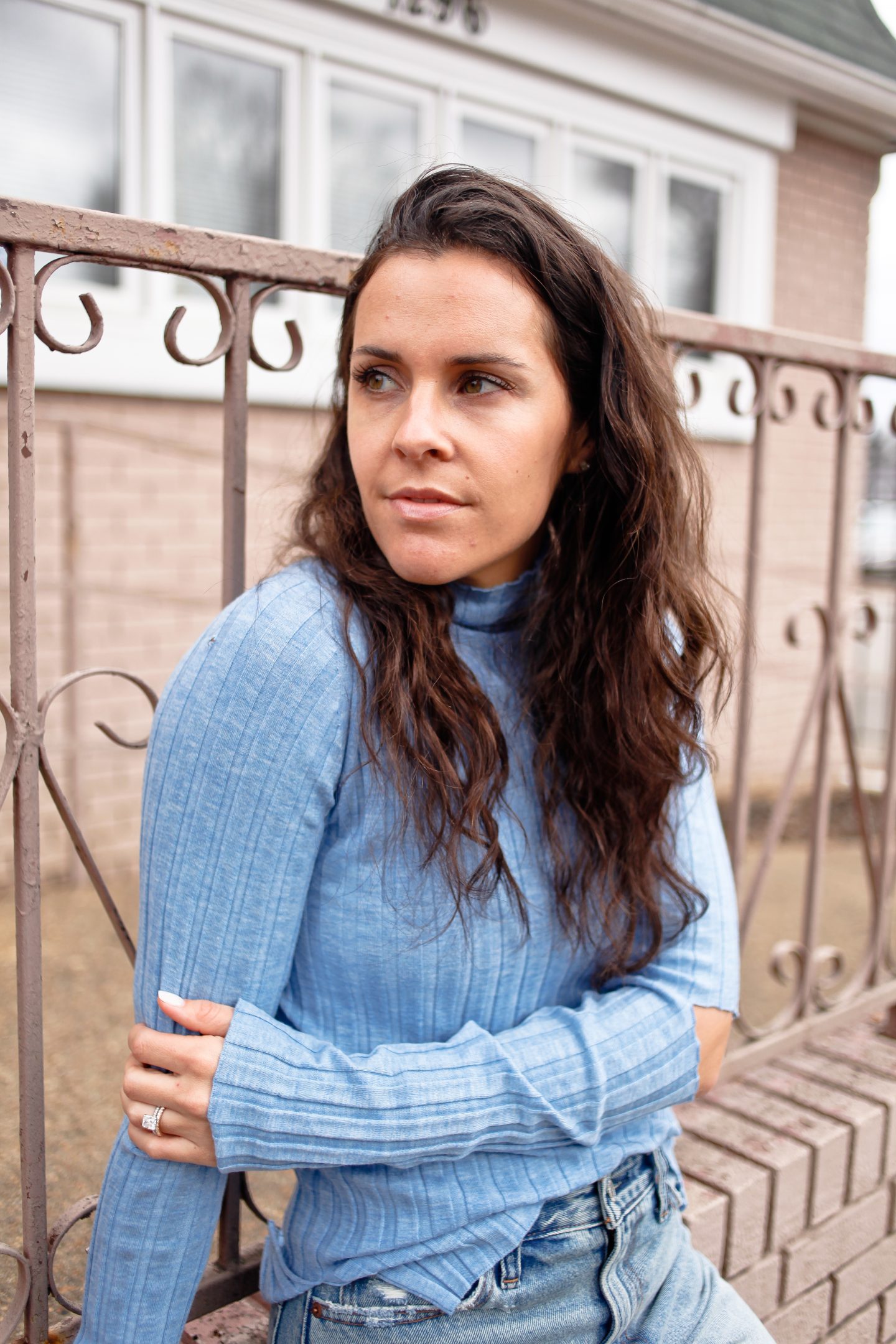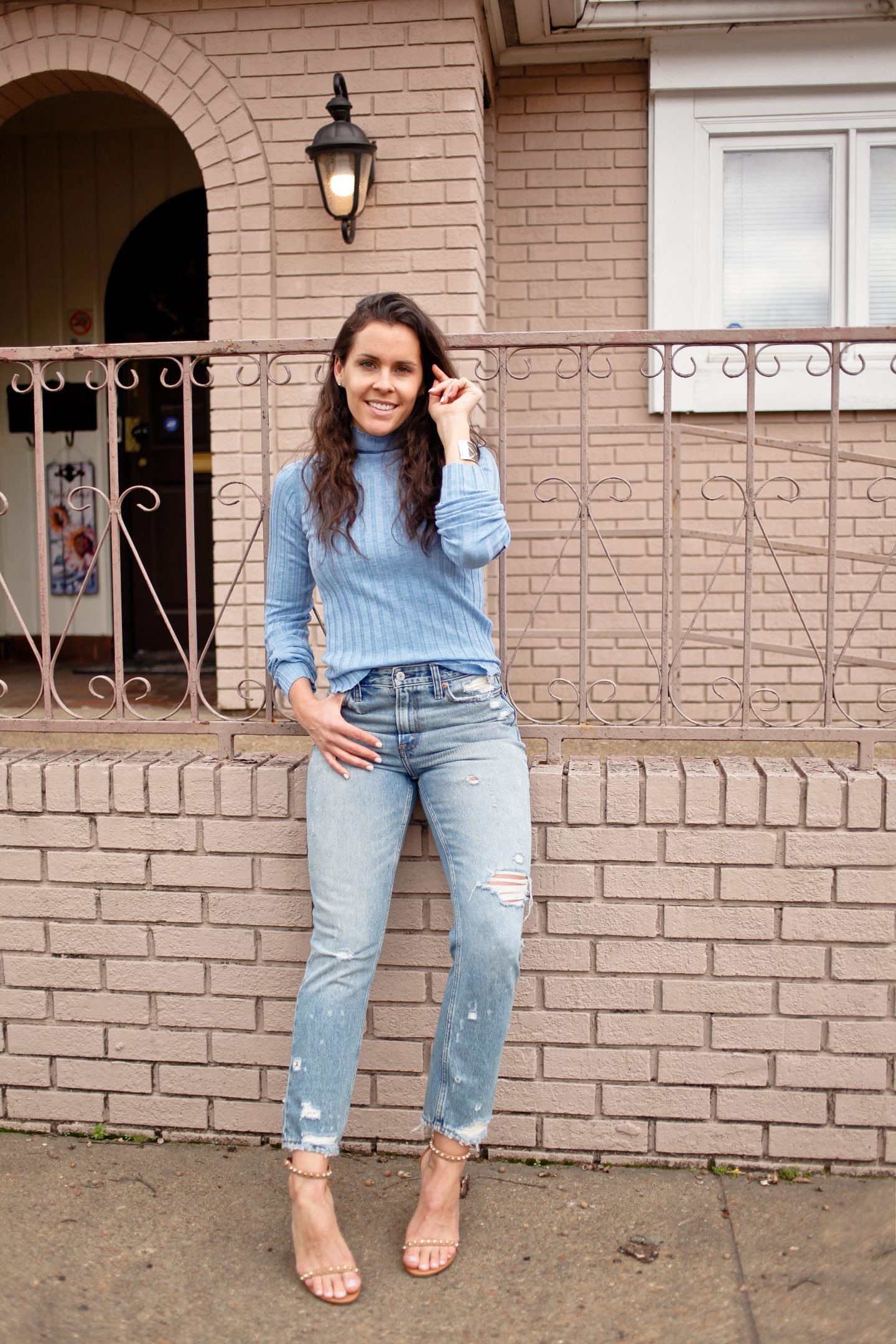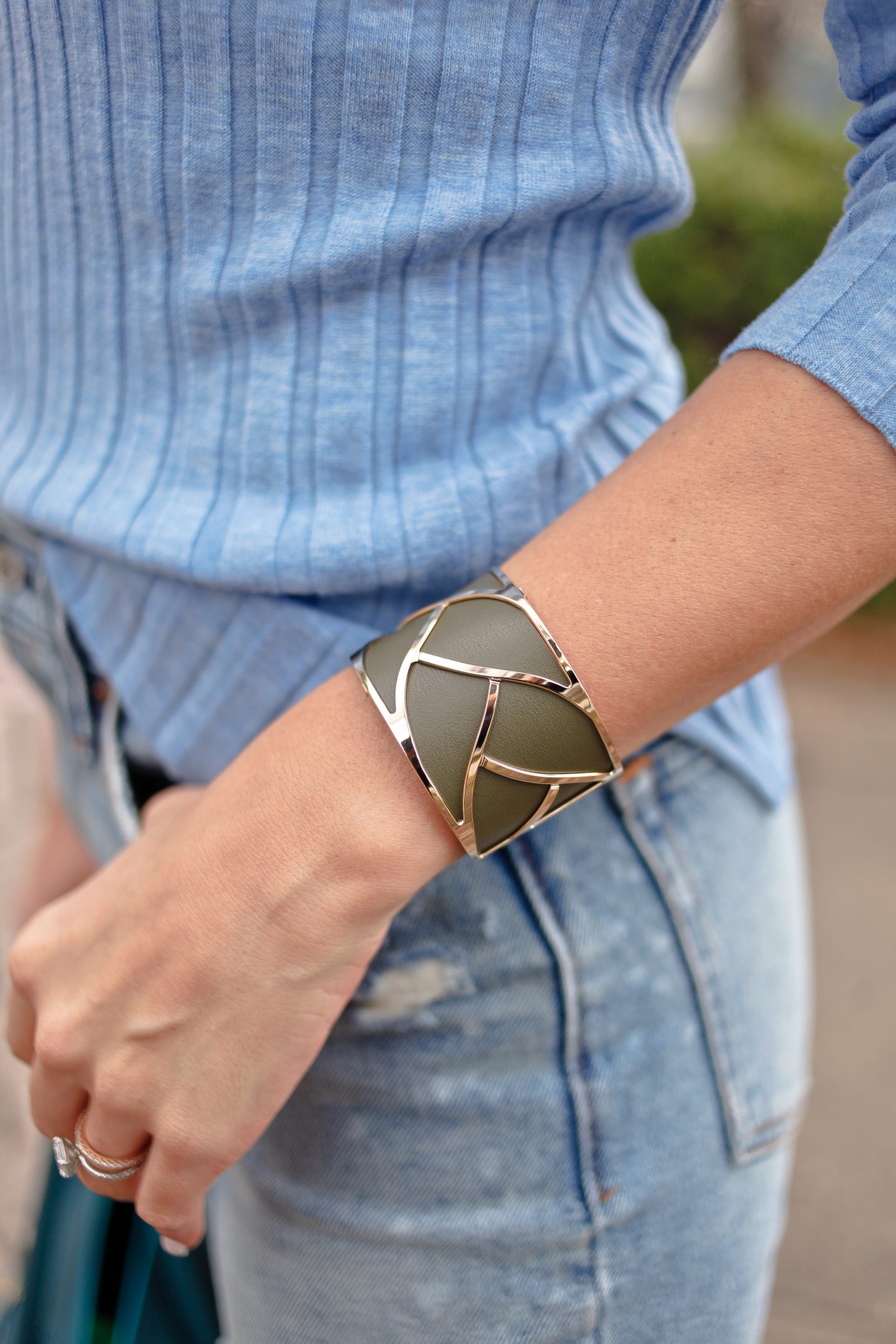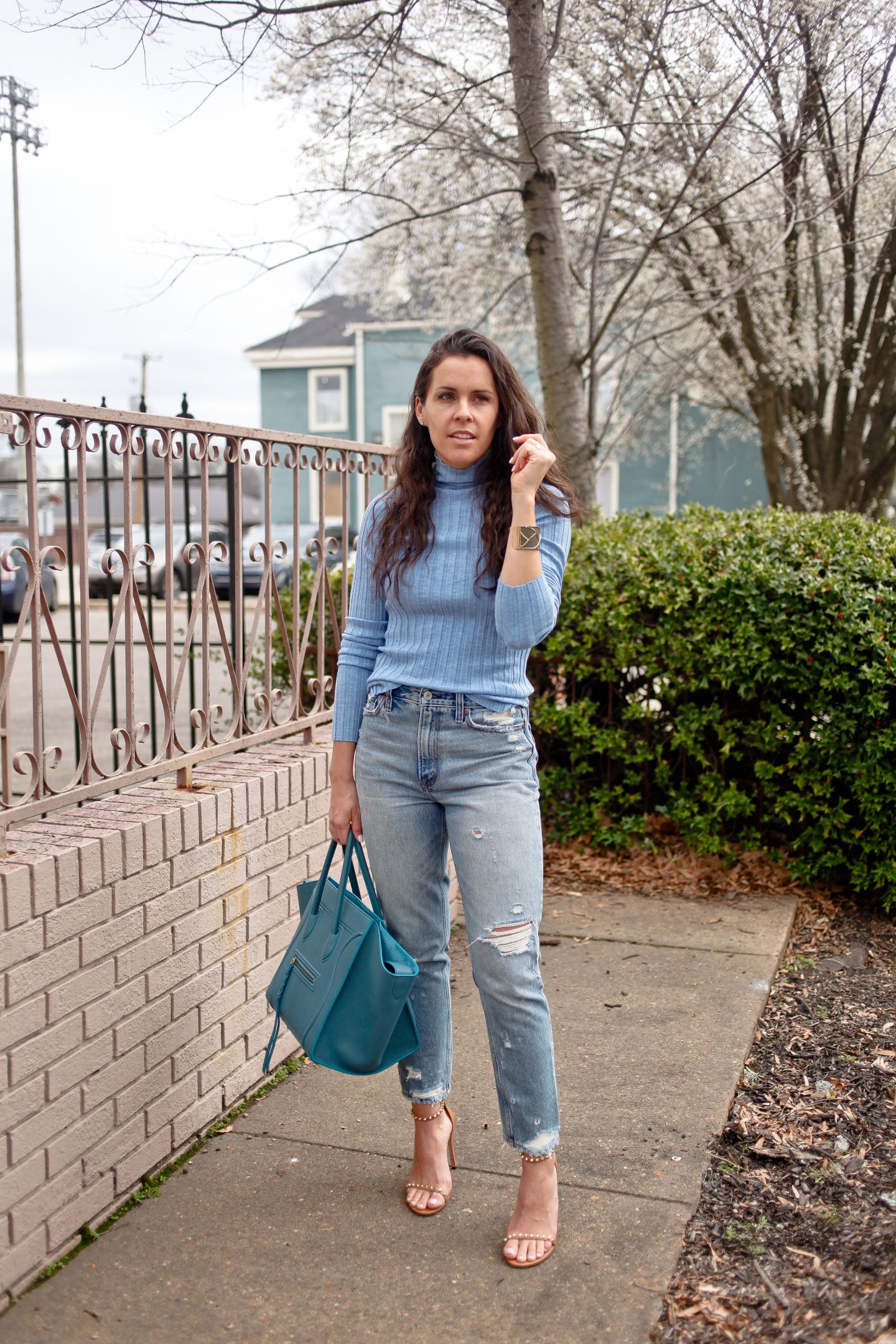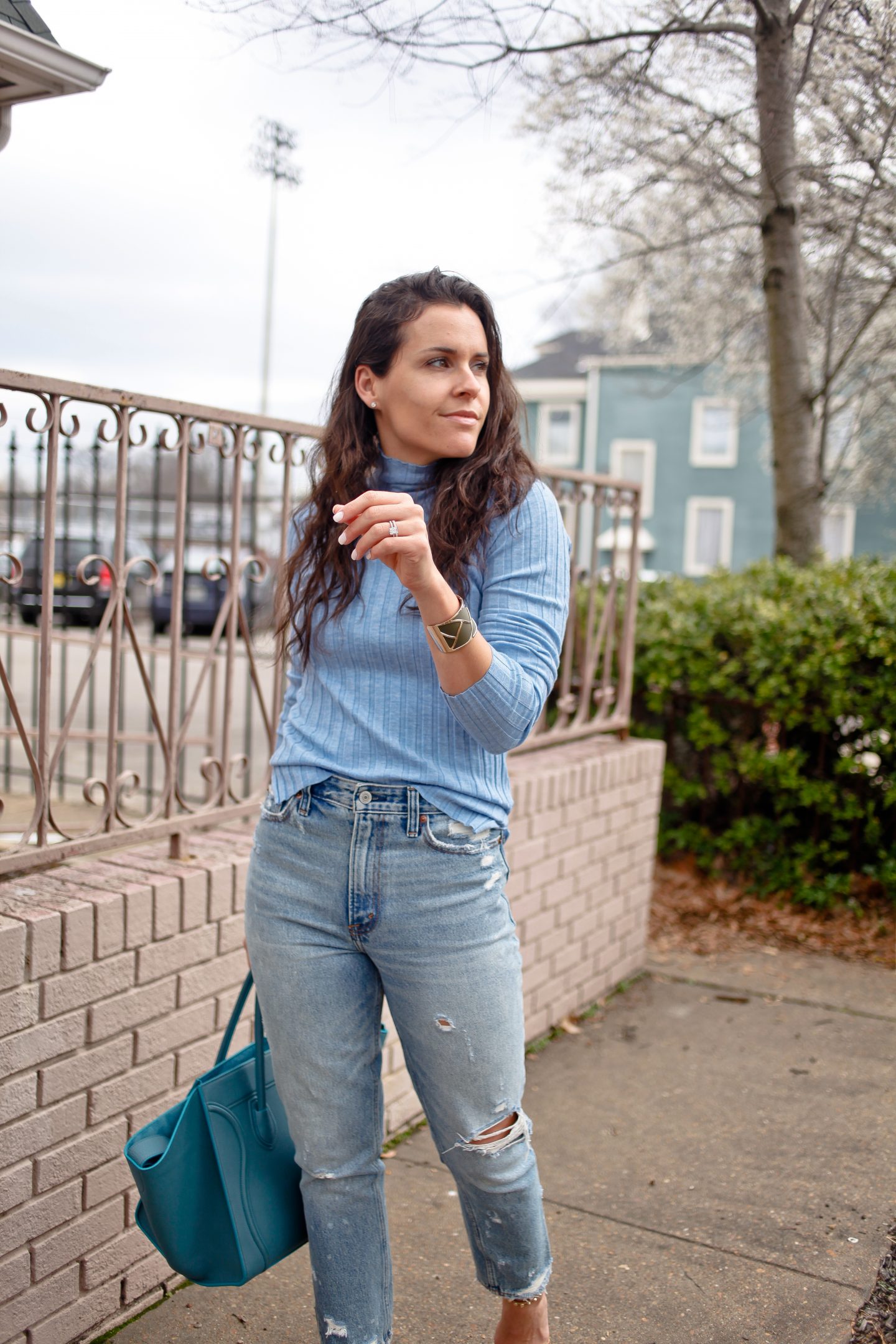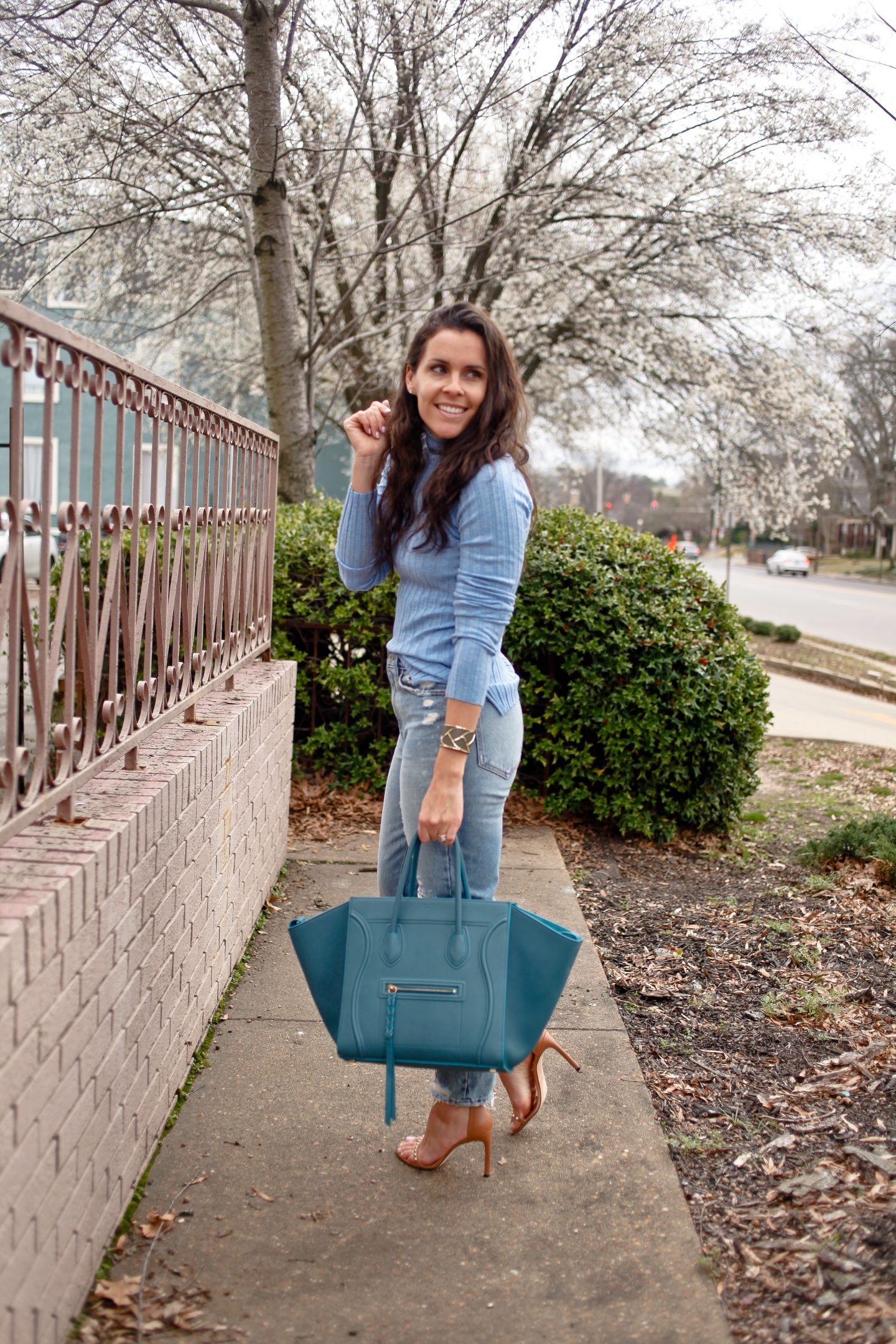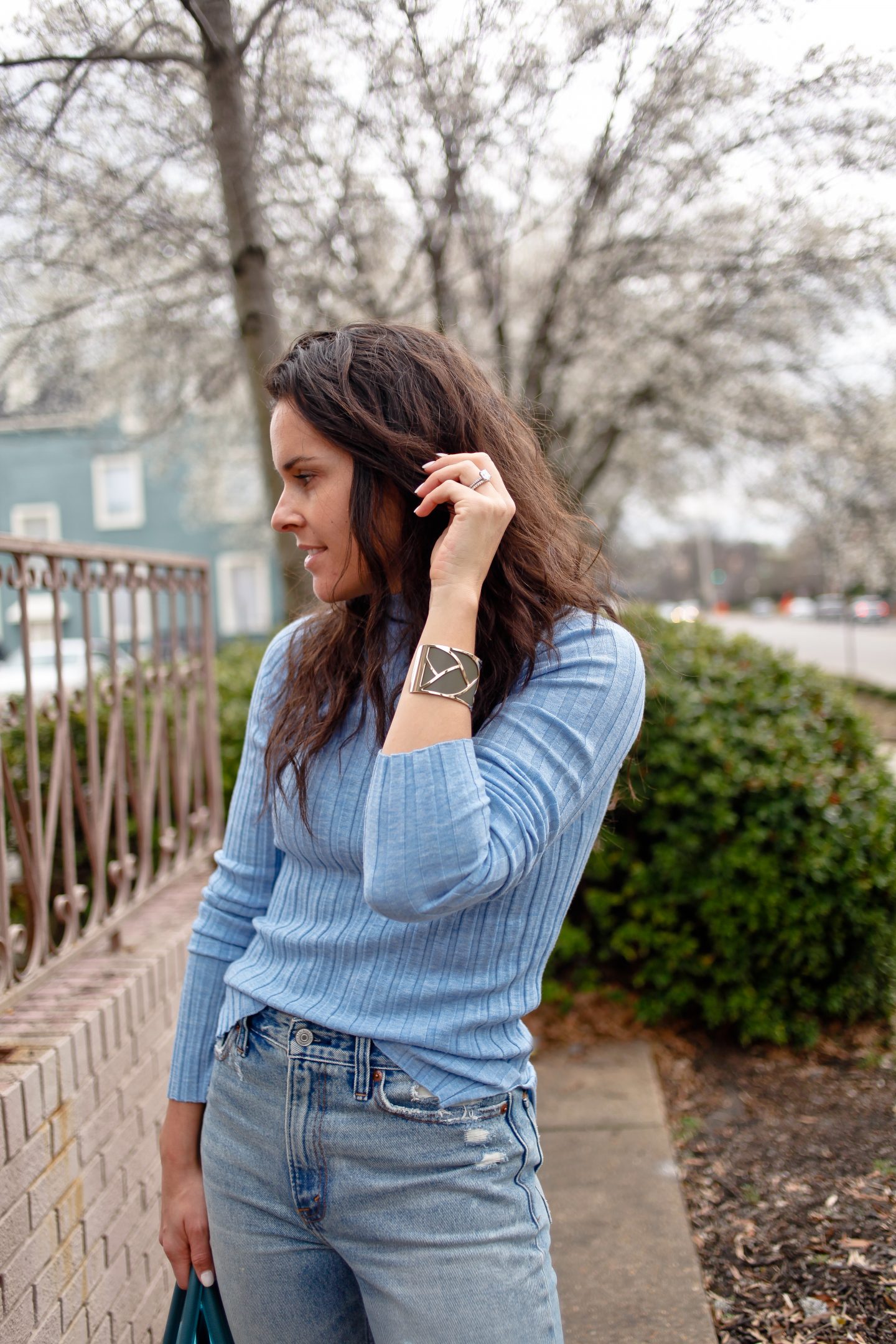 The Breakdown:
I got this pretty light blue sweater over All-Star break and wore it to the All-Star Skills Challenge with this fancy little skirt. To style this sweater more to my taste I threw on a good pair of blue jeans, particularly these "mom" jeans. Since it's March and spring is so close I put on heeled sandals instead of my go to winter bootie. My bracelet is a fun new piece that is actually reversible! The leather strap on the inside can flip to the reverse color. If you are interested in your own bracelet I have a discount code for you! Enter code LIVINGLEREVE15 at checkout for 15% off till March 31.
sweater | Helmut Lang 'Cut-Out Rib Knit Mock Turtleneck' (similar for less here and here)
jeans | Abercrombie 'High Rise Mom Jeans'
*bracelet | Les Georgettesshoes | Stuart Weitzman (similar here)
bag | Celine (similar here for less here)
*(enter code LIVINGLEREVE15 at checkout for 15% off till March 31)
Live votre rêve!