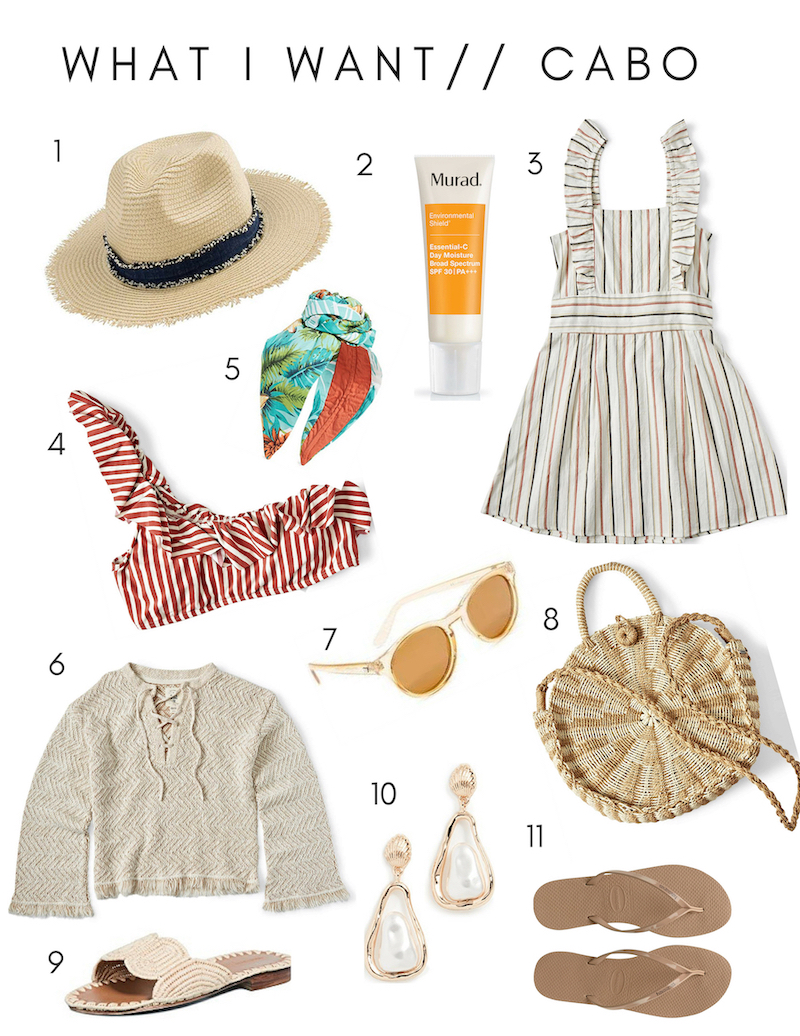 1 | 2 | 3 | 4 | 5 | 6 | 7 | 8 | 9 | 10 | 11
I am so excited to be going to Cabo next month! You know I have actually never been to Mexico before. For some reason I want all new things for this trip. I'm trying my best to pack with what I already have in my closet but I did do a little shopping. When I go on vacation I wear minimal makeup if any, wear my hair curly styled with headbands (also love this one) and I don't pack heels. This is going to be a trip without the kids so I might bring a pair for a well deserved date but we'll see about that. I plan on wearing rubber flip flops to the beach and cute sandals to dinner. This round bag seems to be large enough to hold a magazine, a bottle of water, my sunglasses and sunscreen so I ordered it and it should be arriving any day- I hope it is the perfect beach bag!
Please give me any tips and suggestions you have for visiting Mexico or Cabo specifically!
Live votre rêve!