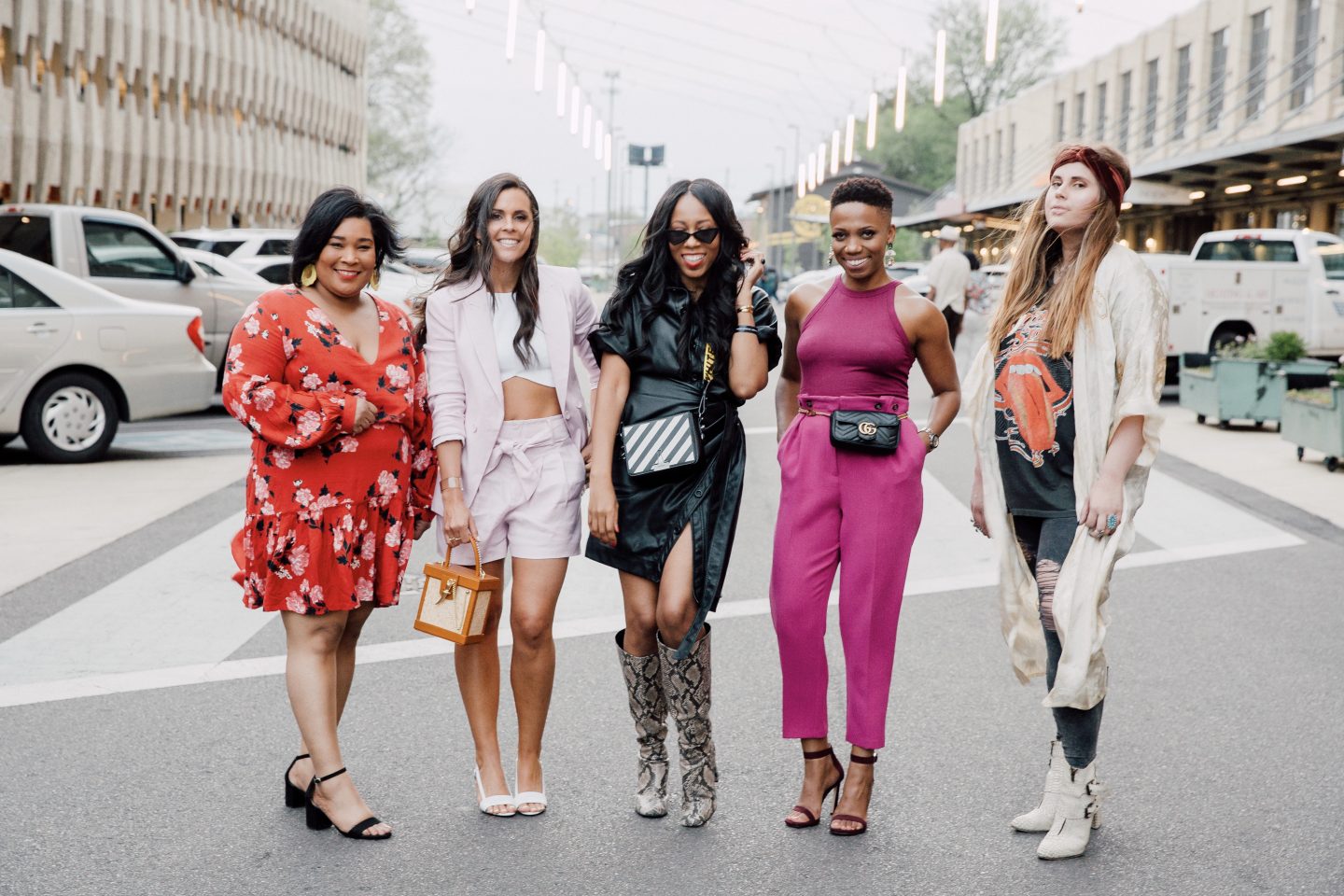 Wearing suits, wearing shorts and wearing pink are three things I don't do often or ever. Here I am wearing a pink short suit. I also need to mention I am showing a little more tummy than usually which is another thing I don't usually do. I wore this outfit for the first night of Memphis Fashion Week which was the Fashion Night Out event at Crosstown Concourse where people had the chance to shop local designs from clothing to jewelry and more. This was also an opportunity for the public to be the first to shop the looks that were going to be going down the runway later that weekend. Fashion events are the perfect excuse to dress out of your comfort zone, be a little risky and have fun.
I love planning out my outfits except for when I feel like I have nothing to wear. Having a closet full and nothing to wear is not a good sign. I know I desperately need to purge my closet, I'll be doing a closet sale and adding more to my Poshmark account soon! I was hoping to wear clothes I already had and restyle some pieces but nothing was feeling right so I ordered a couple things from my favorite online stores (Shopbop and Revolve) and patiently waited for the boxes to arrive. Luckily, most of what I ordered was perfect for the occasion and I was able to wear some things I already had in my closet. I didn't know what I was wearing until the day of which isn't like me. This pink short suit I had planned to wear to the Influencer Luncheon but the temperature was going to drop drastically and it was going to be raining. A pastel pink linen short suit didn't feel like the right thing to wear on a cool rainy day.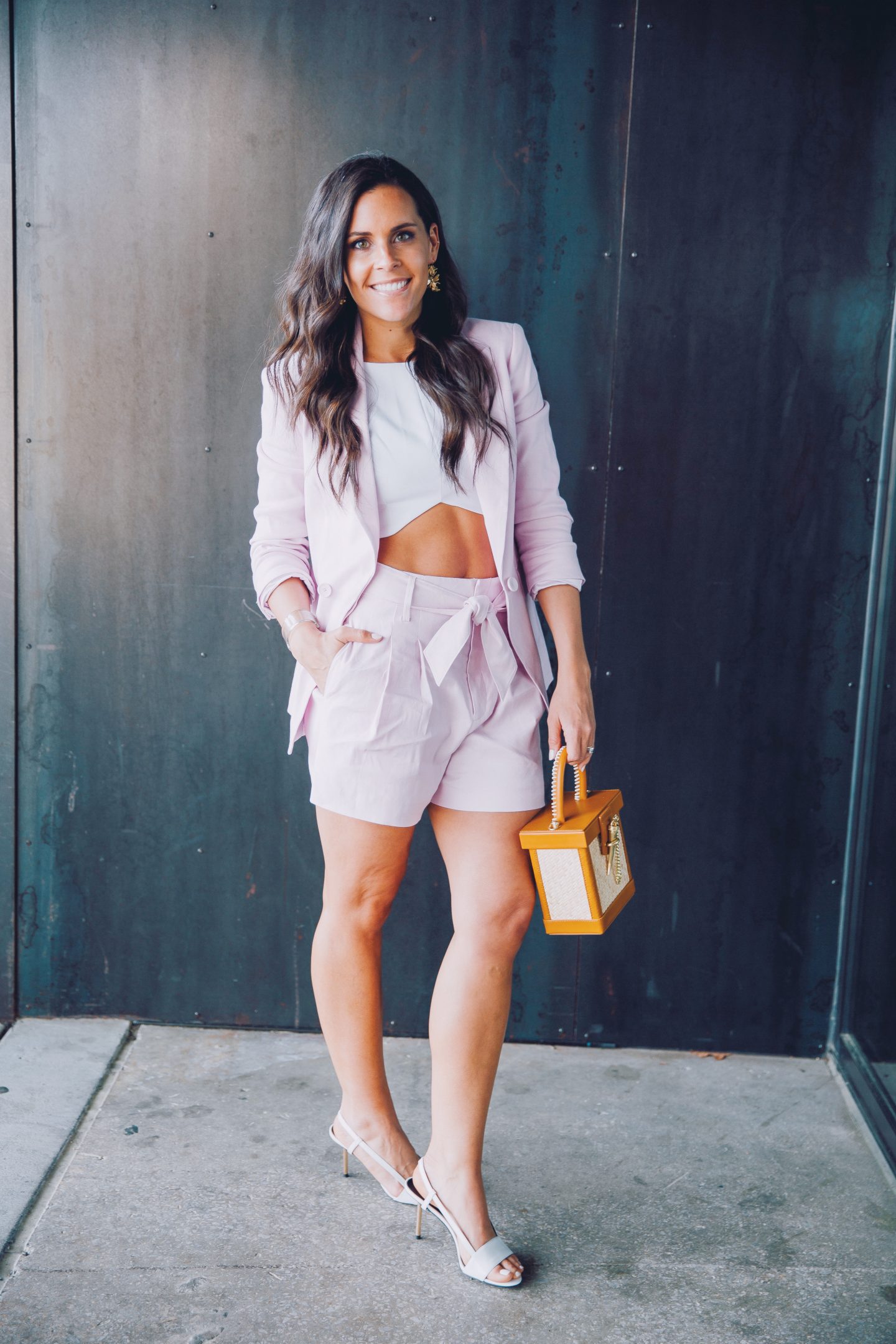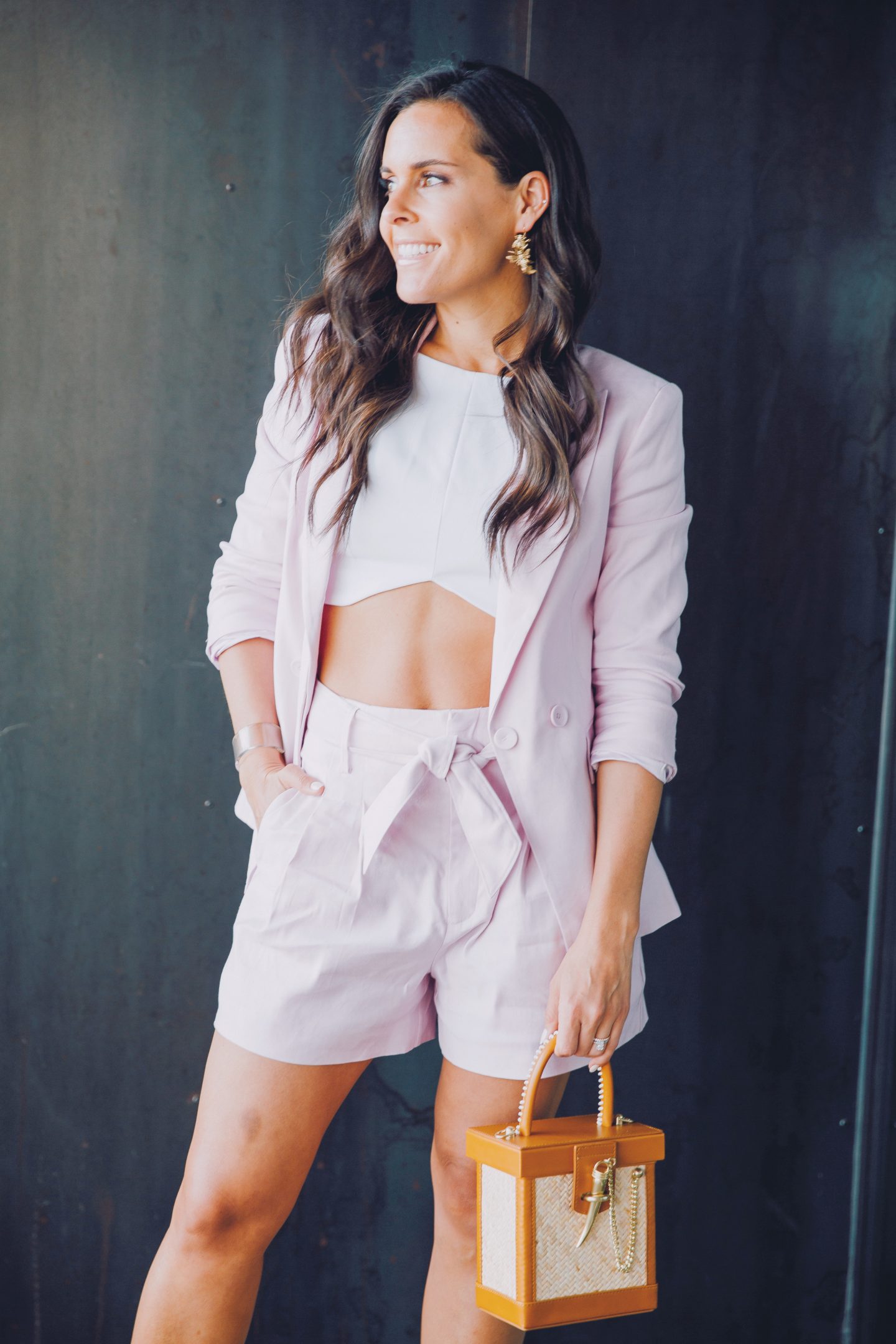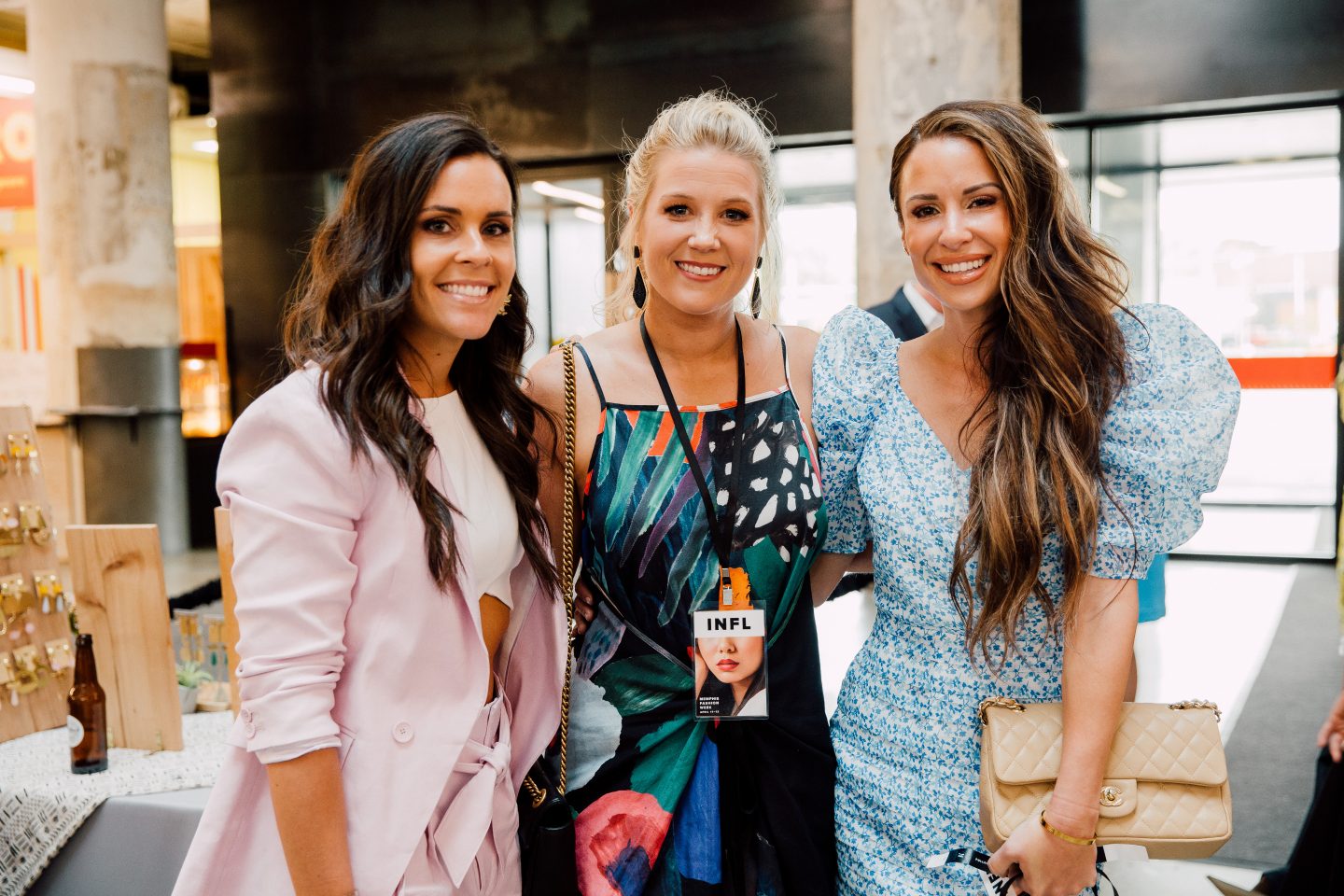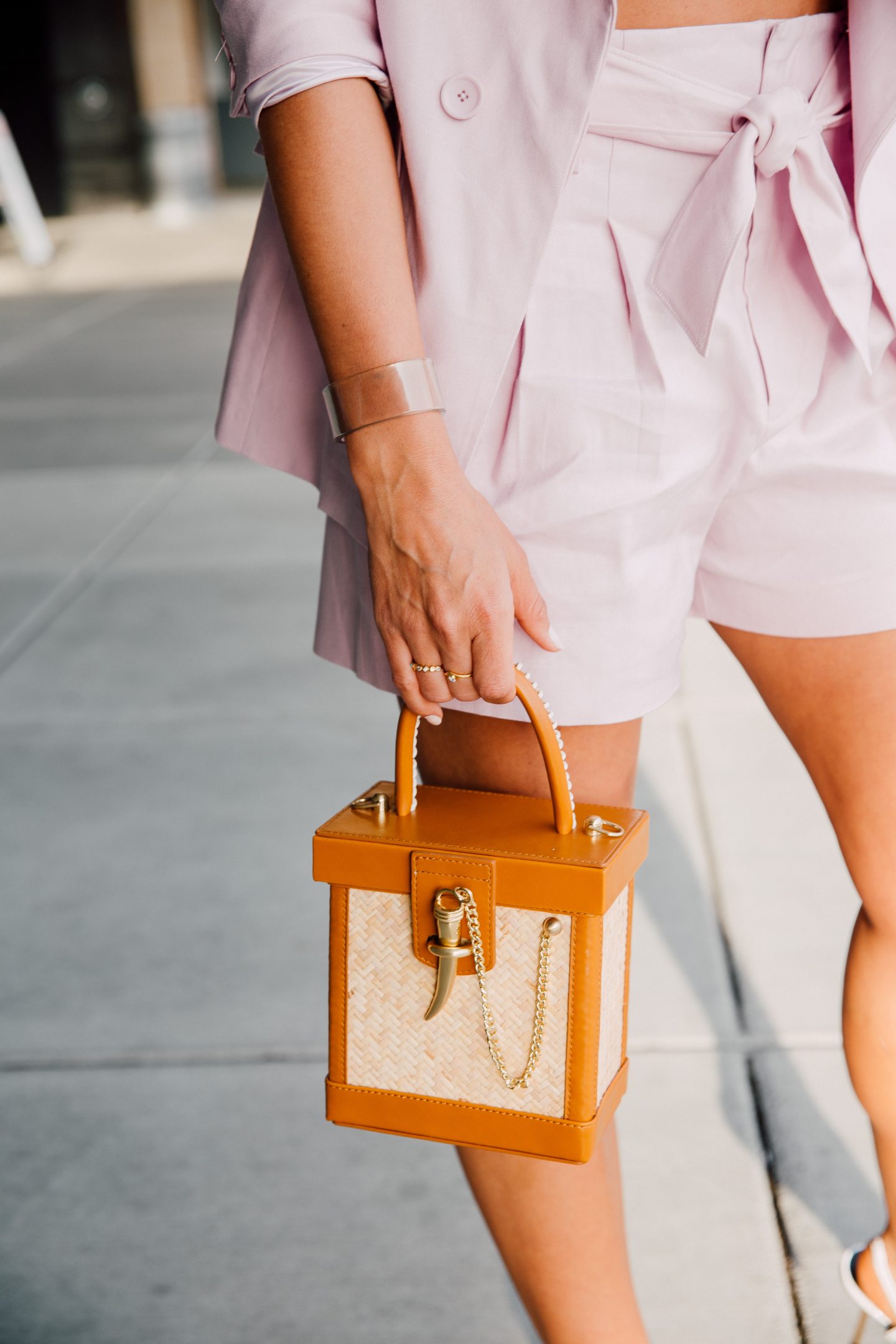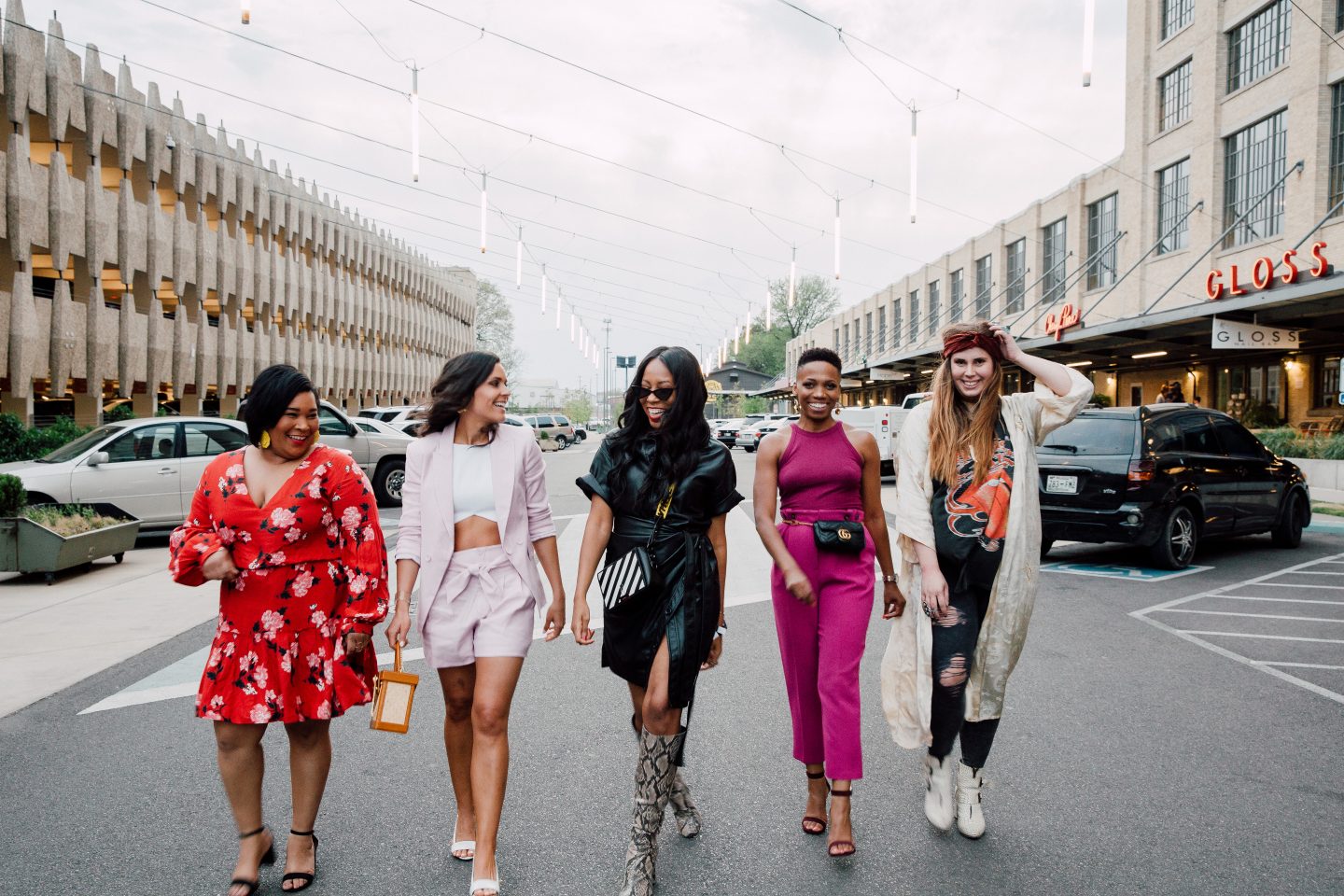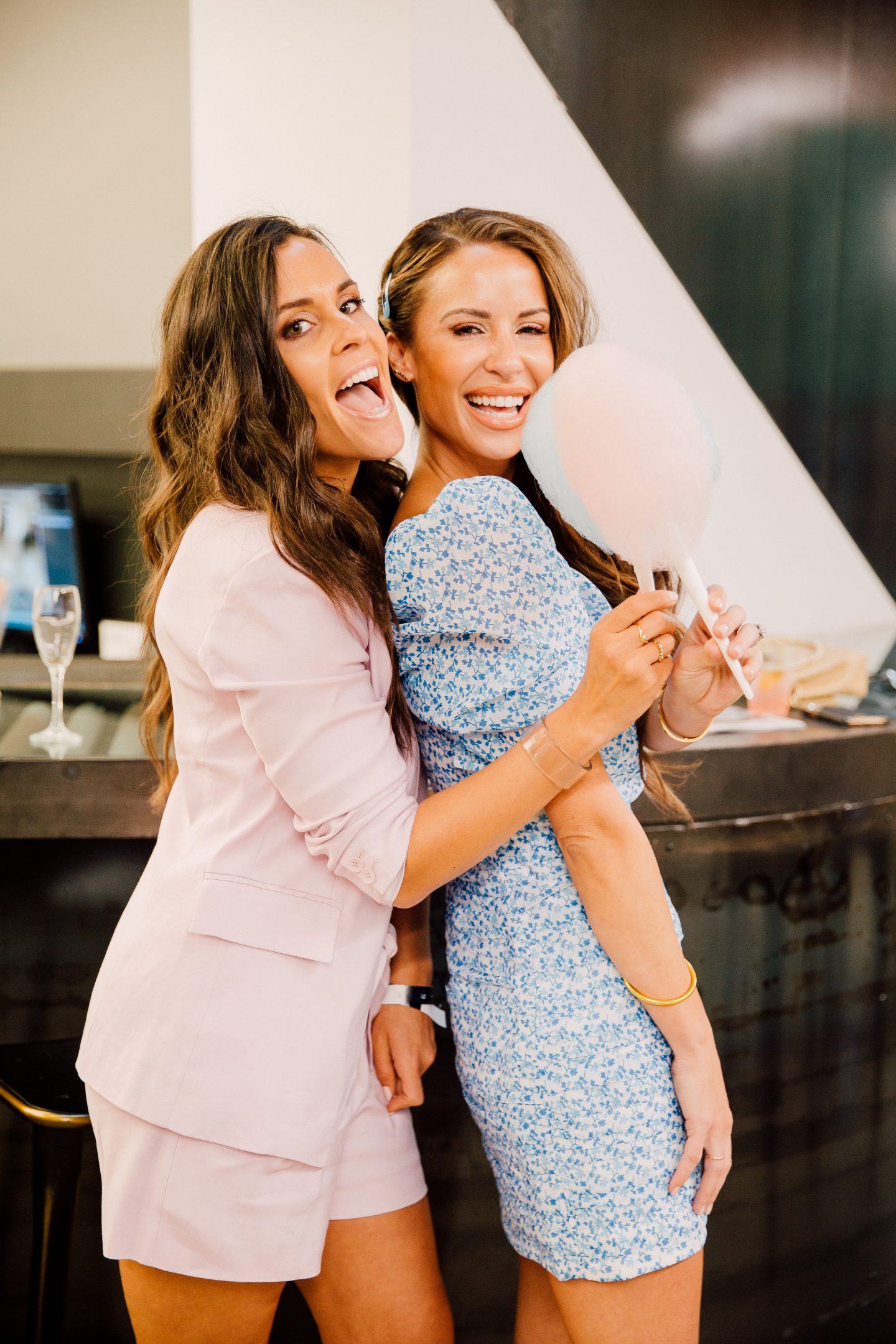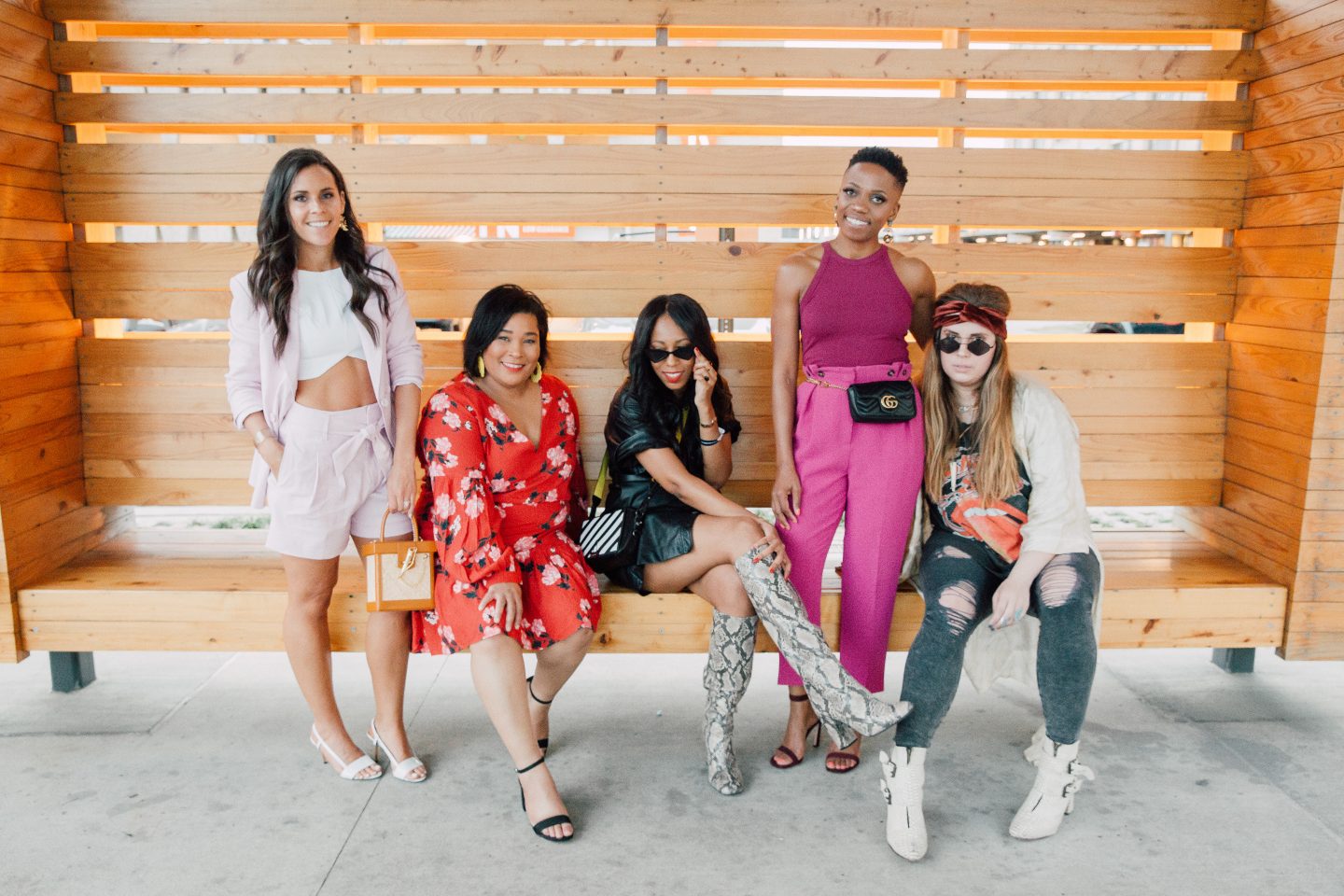 All photos by Christen Jones. 
The Breakdown:
Once I figured out I would wear this pink short suit to the Fashion Night Out event I knew I wanted to do pale pink makeup and have my whole look be soft and feminine. I used very light pink and light purple eye shadow with a little bit of shimmer and a lot of mascara. I curled my hair with a Micro T3 reverse tapered wand, parted it on the side and tucked part behind my ear. I was debating between these white heels I wore and a pair of snake skin tie up heels. I chose these white ones only because they were easier to put on and I was running out of time, haha! I love the shape of my bag, it comes with a strap to be crossbody I wanted to hold on to it since it felt more dressed up. Next time I wear this short suit I'll wear a white or black bodysuit and make it a little less revealing.
How stunning are these ladies who I got to hang out with all weekend long!?
jacket | Joie 'Kierra B Blazer'
shorts | Joie 'Kaylei Short'
drop top | Zara (simile here)
shoes | Stella Luna 'Cigarette 85 Sandal'
cuff | Lele Sadoughi 'Broadway Cuff'
bag | Sancia 'L'Echelle Mini Satchel'
earrings | Ellen Hunter NYC 'April Earrings'
Live votre rêve!