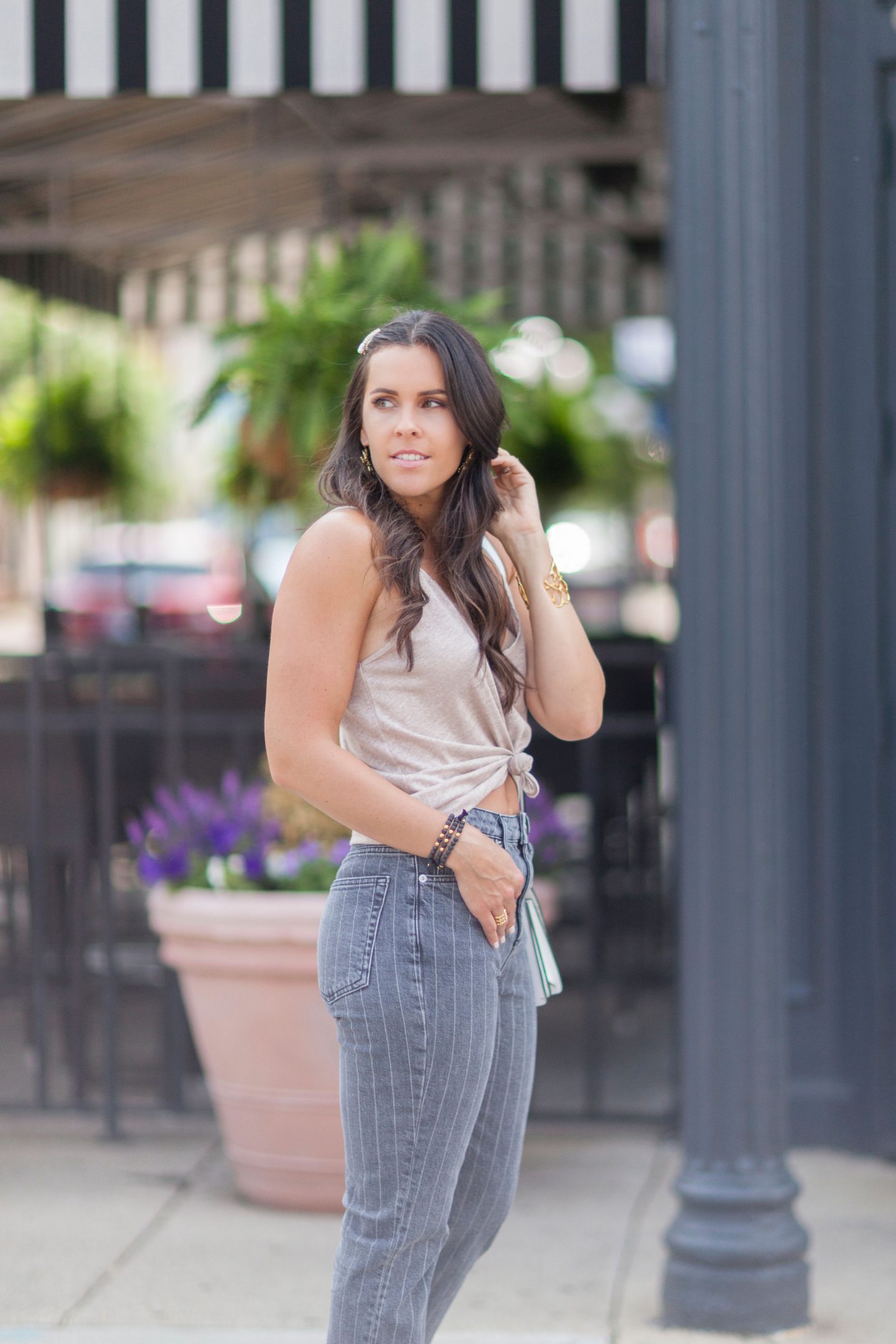 Happy August! When this month arrives I kinda get a pit in my stomach. I love that the mornings are getting cooler and the air has a crisp smell to it which is totally getting me ready for football season but along with all of that a lot of change happens. Things shift with my family, jobs start up again and we usually relocate back to Memphis. This year we won't be relocating back to Memphis where we have comfortably lived for over a decade, we are moving everything we have in Memphis to Salt Lake City. This pit in my stomach isn't a negative feeling towards to the move at all it's the change thing.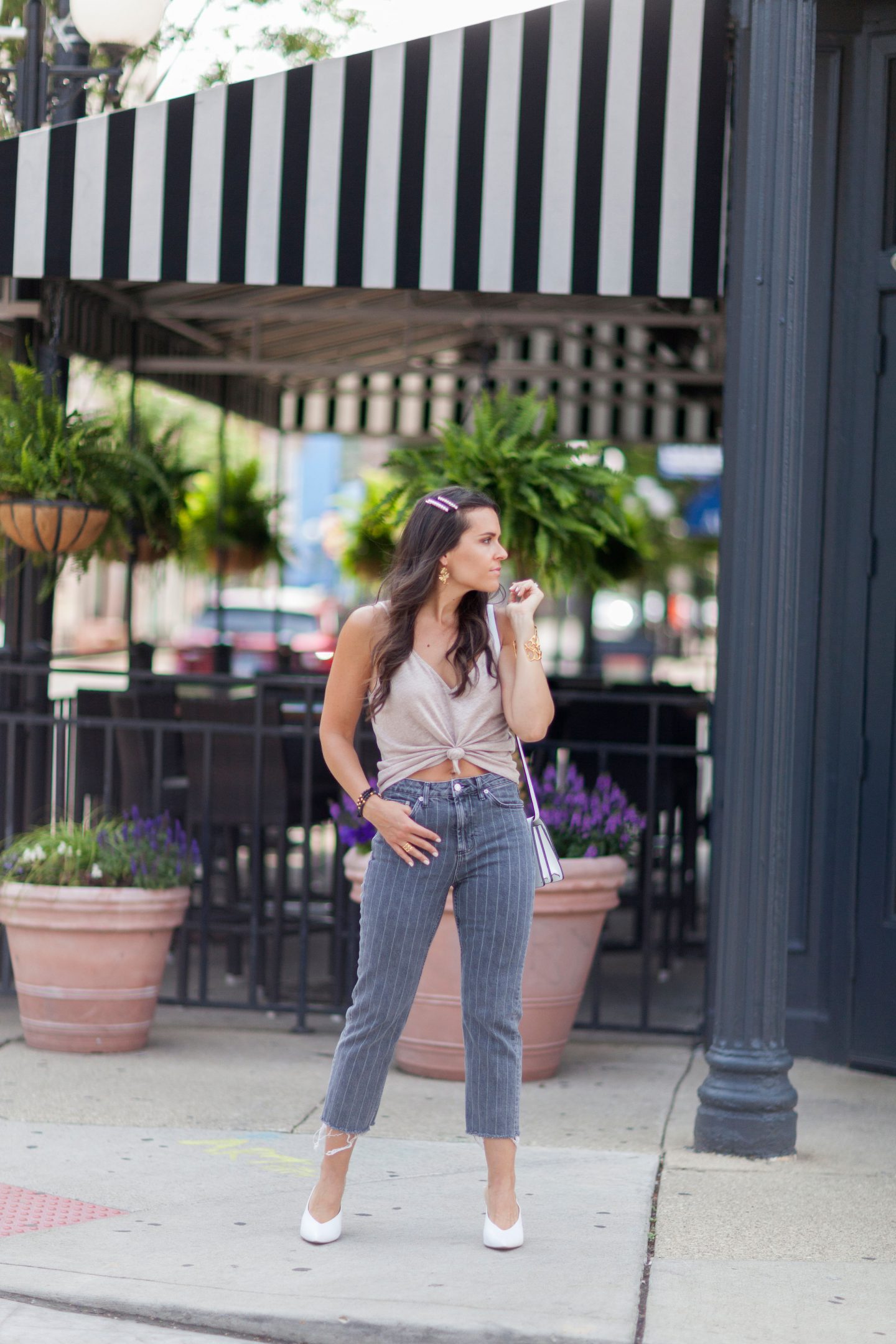 Growing up I never had to deal with much change, I never moved so I never changed schools or had to make new friends. I think this is the reason I'm not keen on change today in my adult life. The physical changes happening in my life like the move to SLC really doesn't make me feel sad or anxious, I am excited to find a house and start making it a home and meeting all the wonderful people in the city! The main thing that causes this little pit is that schools start! I don't even have have kids at the age where they go to school nor am I a teacher. My sister is a teacher and a few of my really good friends are and I love hanging out with them so much in the summer that when they go back to work it's sad. Of course they are the ones who are really sad but I sure do miss them. And my nephews, they have to go back to school too which means early bedtimes and less time to hang out.
I love how relaxed summer is. We have our daily schedule that I do my best to stick to, which really only includes naps (the only time I write my blog posts so I'm not sure what I'm going to do when Myles stops taking them!) but other than that everything kind of just flows. Sometimes dinner is at 6pm sometimes its at 7:30. A few times this summer we even went swimming after dinner becuase it was nice out and I wanted to take advantage of that.
Not to get too ahead of myself but it's also going to start getting darker earlier which is slightly depressing. I love fall but I hate a lot of the things that come with it! One great thing is since I will be in a new city I have so much to learn and discover which will be a lot of fun. I will be trading in my Children's Museum of Memphis and Memphis Zoo passes for Hogle Zoo and something else!
All in all I'm just going to miss hanging out with my sister any time I want and getting our boys together all the time. I'm looking forward to them all visiting us in SLC and getting my teacher friends to come visit on their breaks as well!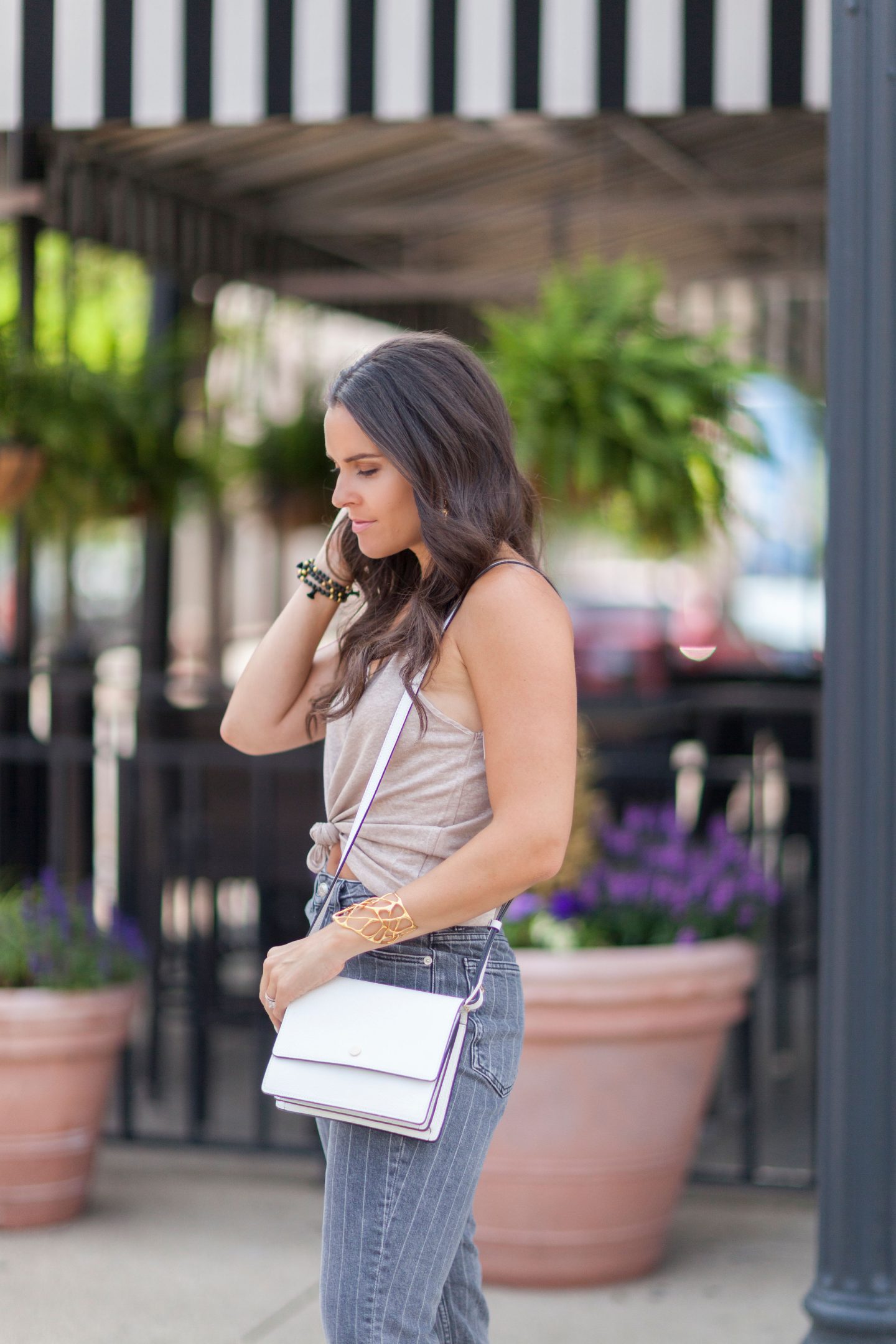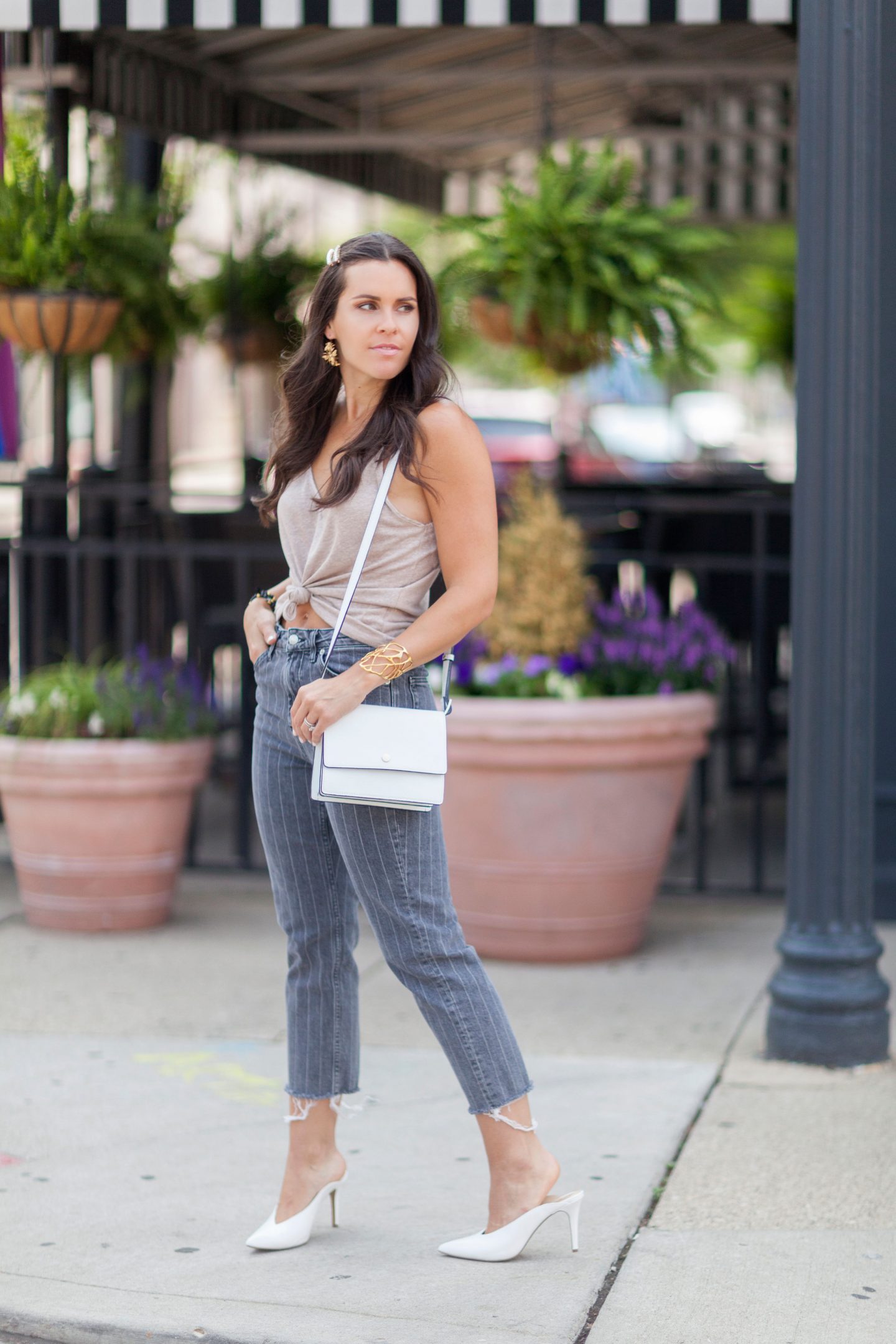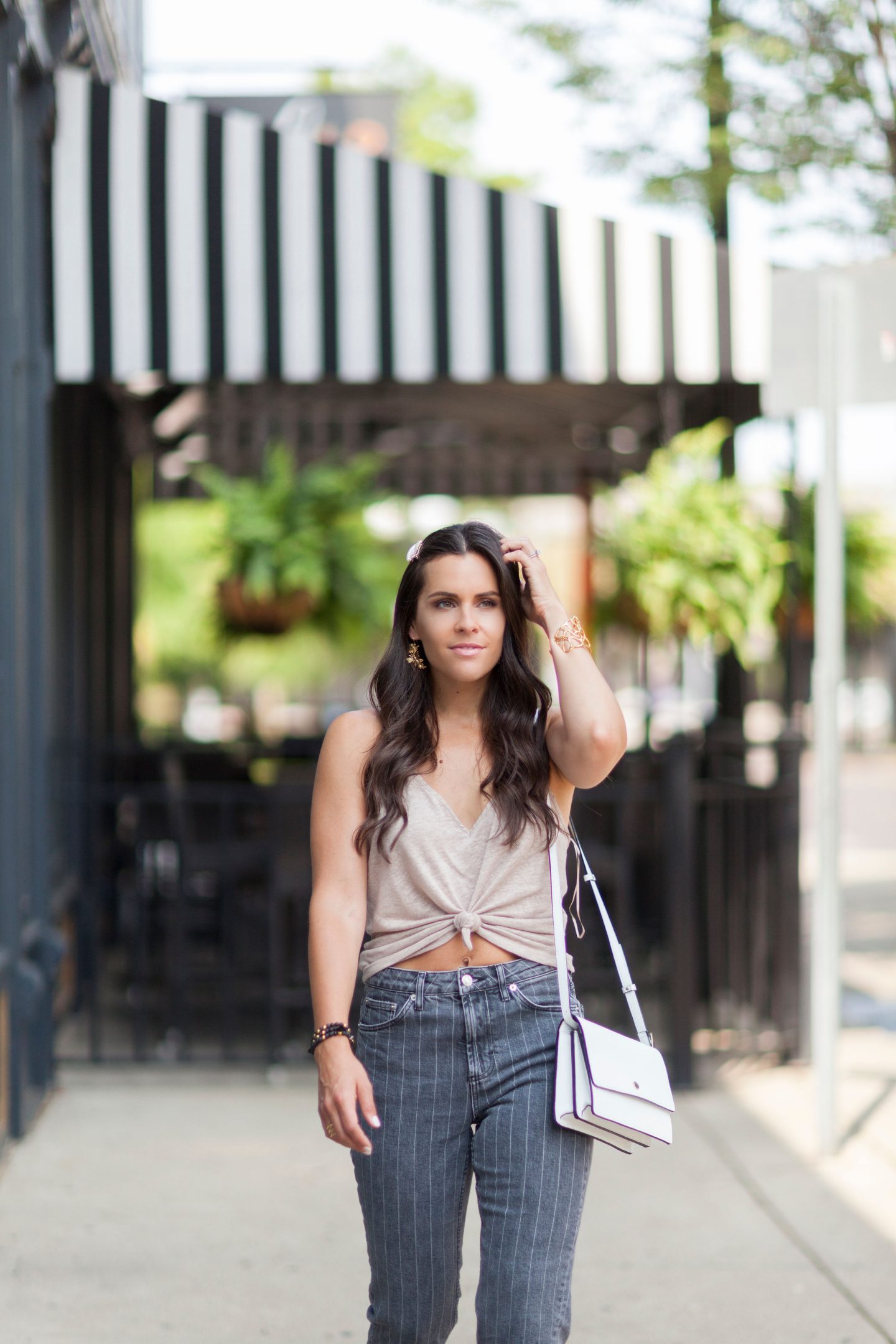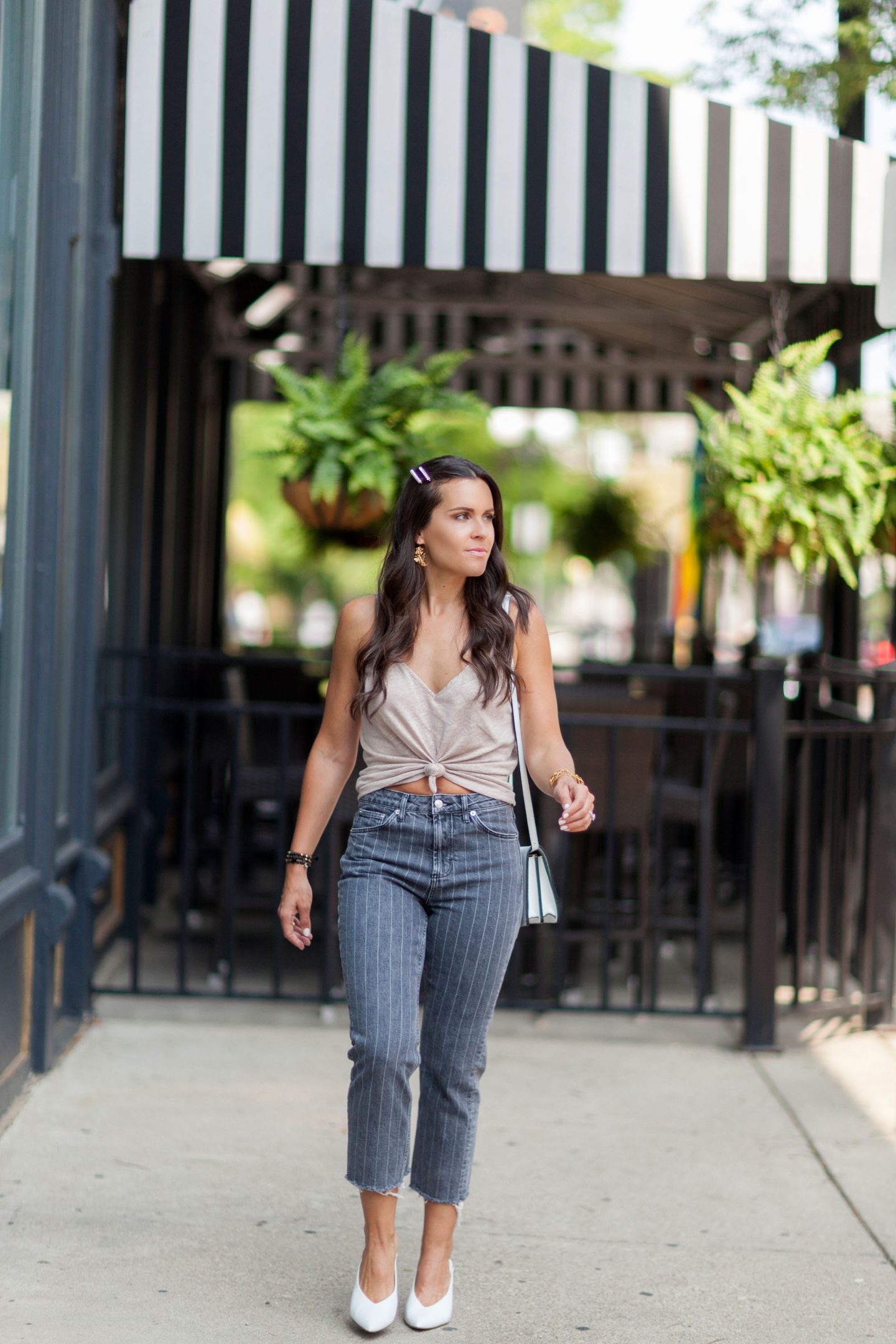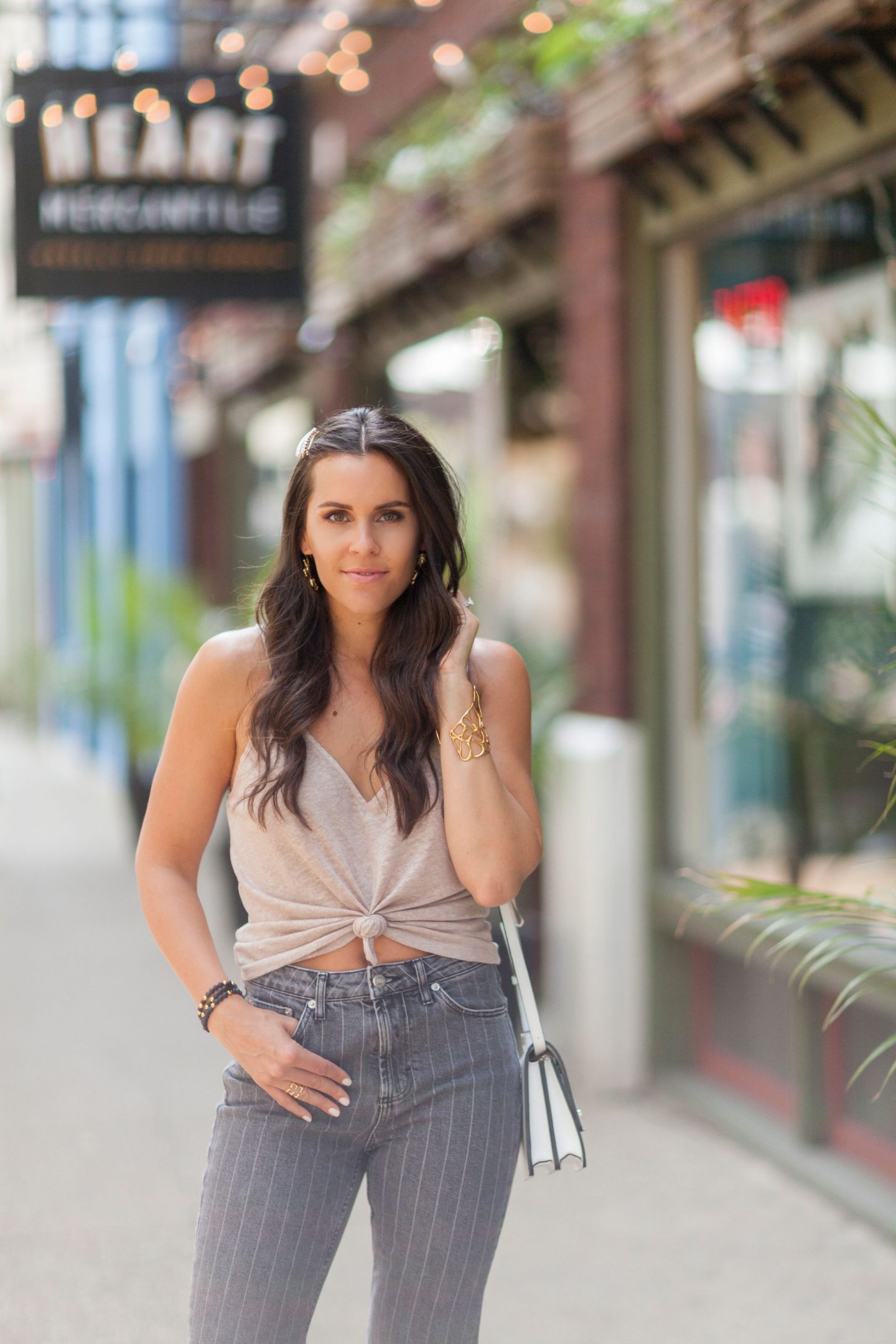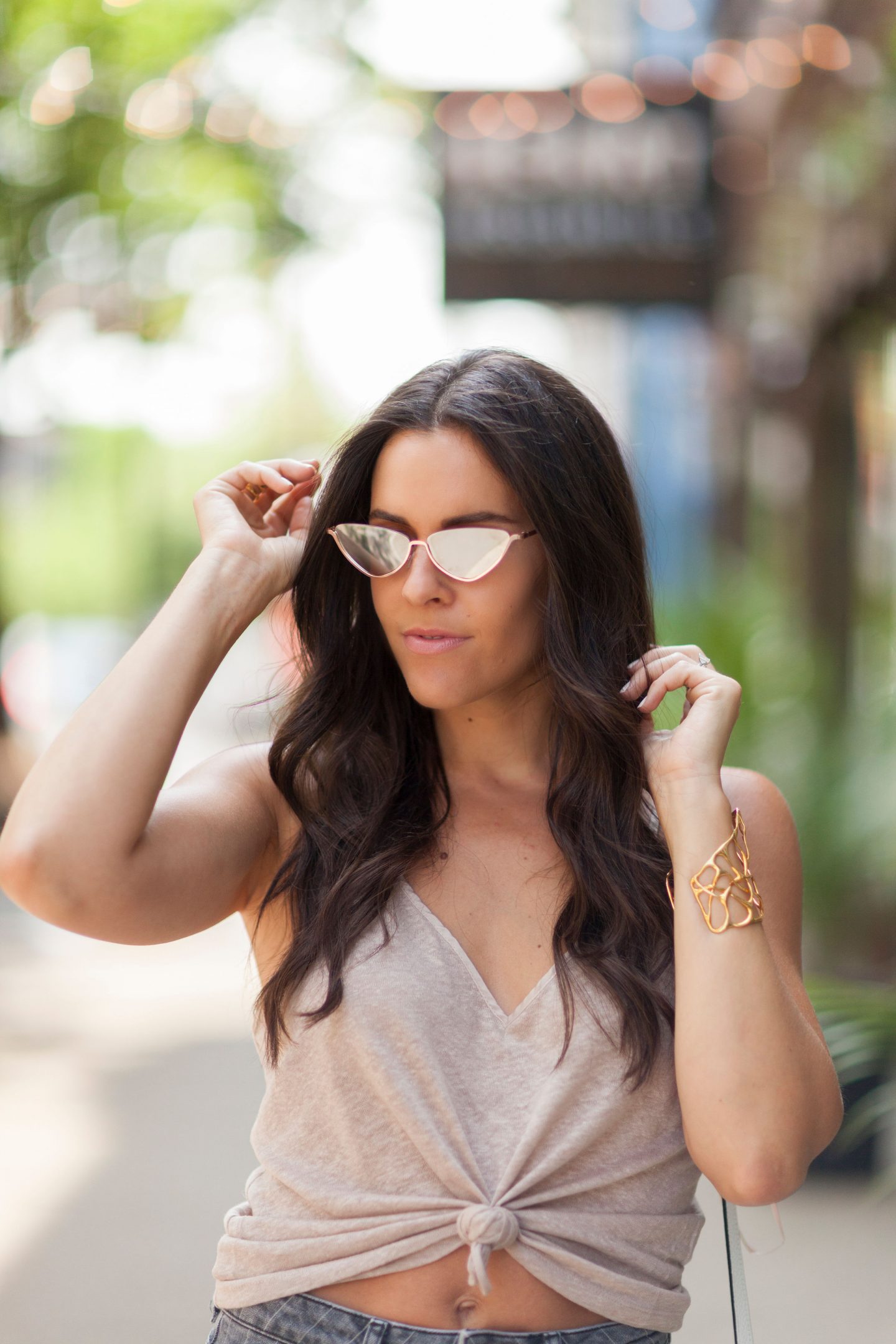 The Breakdown:
I got these pants on sale at Nordstrom and I love how the pinstripes give them a fall feel. Since it is still summer I chose this Zara linen tank and knotted it. I was never one for matching my shoes and handbag but I love these two crisp white accessories together. I had some fun with my gold jewelry adding a little here and there!
tank | Zara 'Linen Tanktop' (in pink, simialr here and here)
jeans | Topshop 'High Waist Pinstripe Jeans' (similar here and here)
shoes | Vince Camuto 'Berodie Mule' (on sale in red, black and beige suede!)
bag | OAD 'Mini Leather Messenger Bag' (on sale!)
earrings | Ellen Hunter 
sunglasses | Nordstrom 'Leith Rimless Cateye' (only $19!)
black bracelet | Gorjana
ring | Aurelie Biedermann 
Live votre rêve!