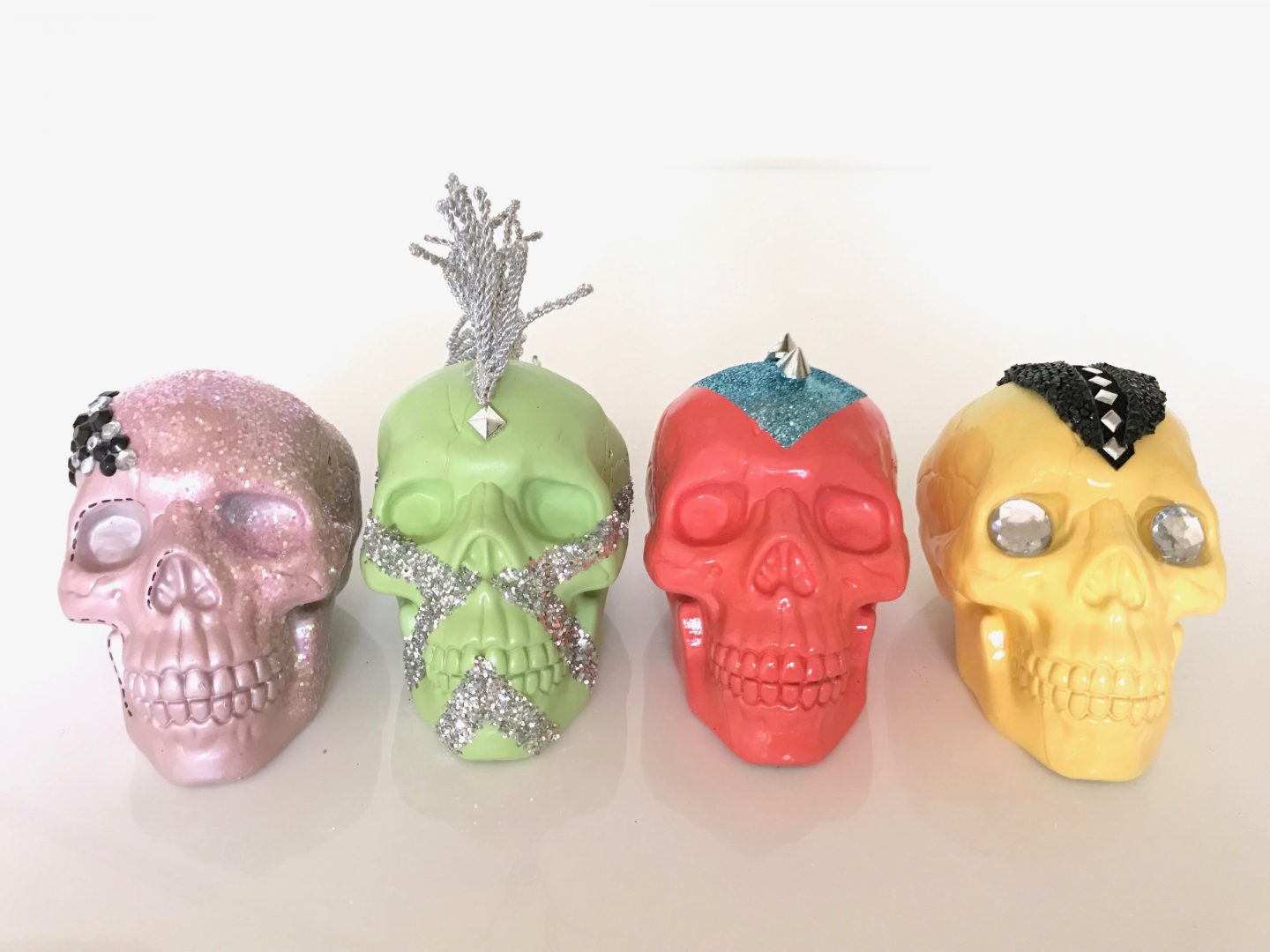 This post is brought to you by my good friend Cristina of Lemon Events. She is the most creative person I know when it comes to decor and events and I had to share her DIY colorful Halloween skull decor! If you follower her on Instagram then you've seen these cheerful, edgy, fun and funky skulls, if you don't follow her then click here and make sure you do! I sat down with her over the weekend to get a better glimpse of her pretty skulls (did you know skulls could be pretty? Me neither.) and get the step by step process because I just had to share. Halloween doesn't have to be dark and scary and full of black and orange.
These skulls can be done using craft items you already have in your home. Each skull is unique and the best part about them is you can't go wrong, be creative with your colors and textures. Cristina used leftover spray paint from previous projects as well as sparkles, jewels, feathers, glue, and other fun decorations.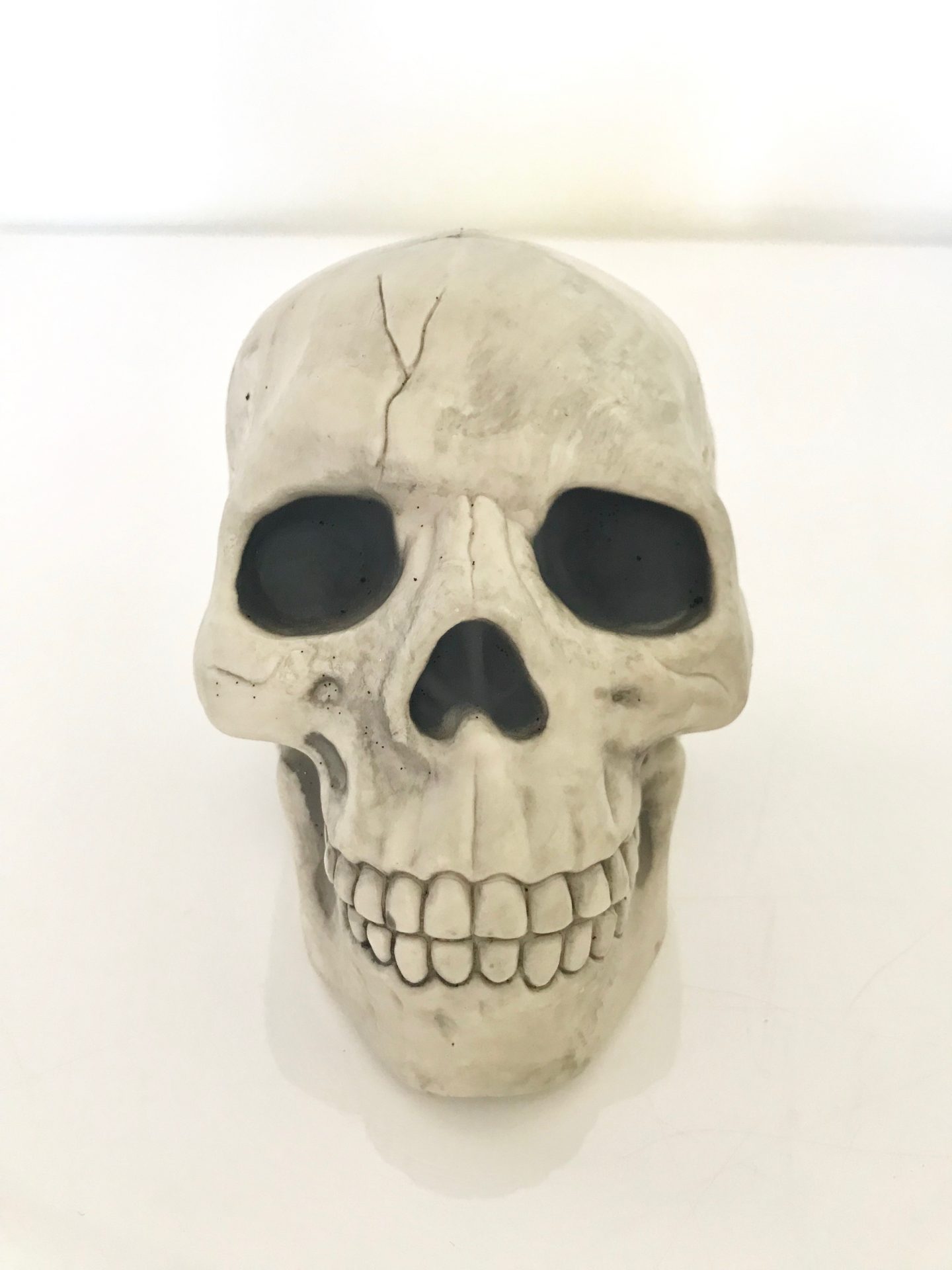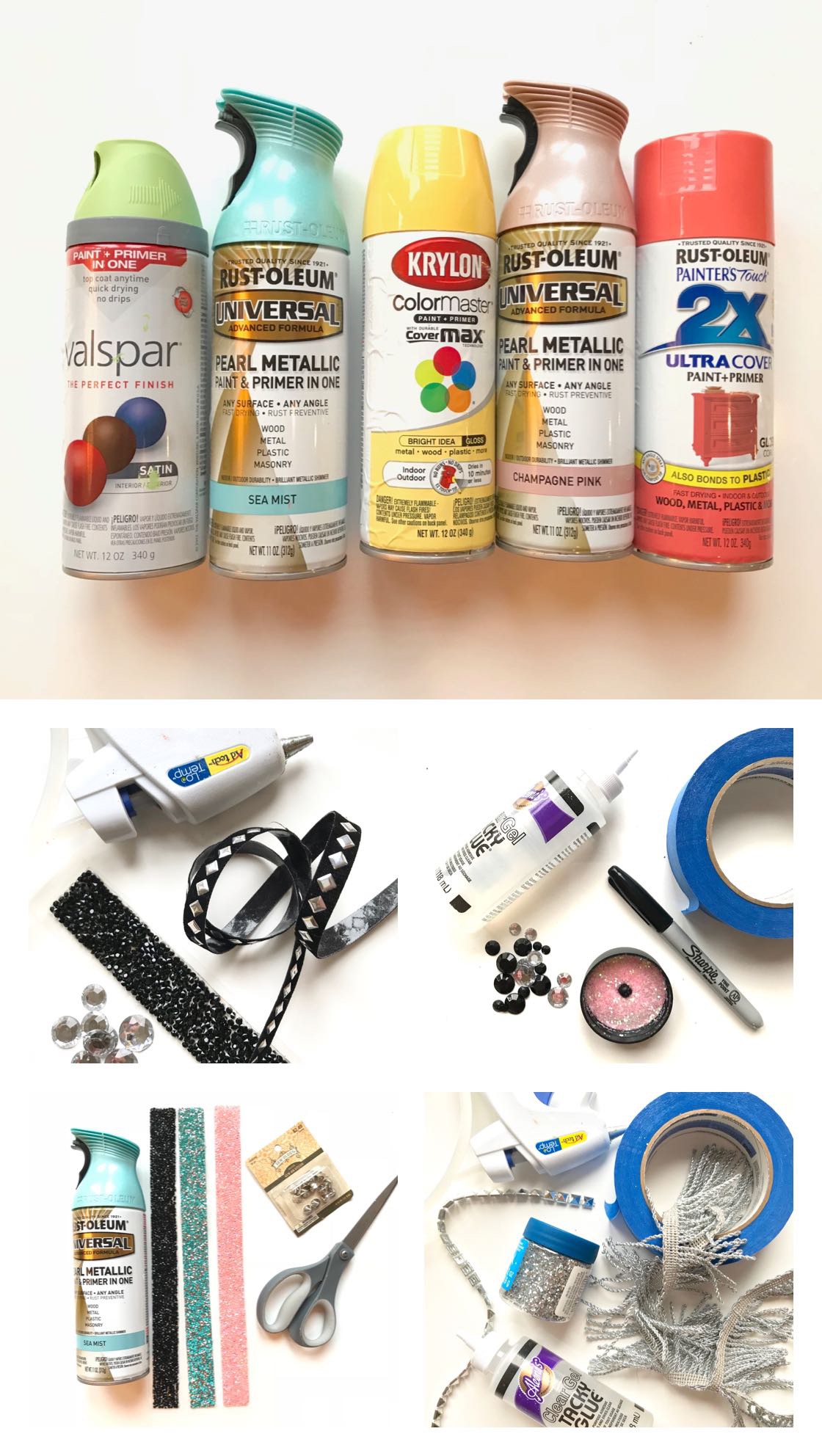 What You Need
skulls
spray paint
painters tape
glue gun
clear tacky glue
black Sharpie
paintbrush
glitter
rhinestones
ribbon
studs
scissors
What You Do
Spray paint your skull the color of your choice. You can use a matte, high-gloss or metallic finish.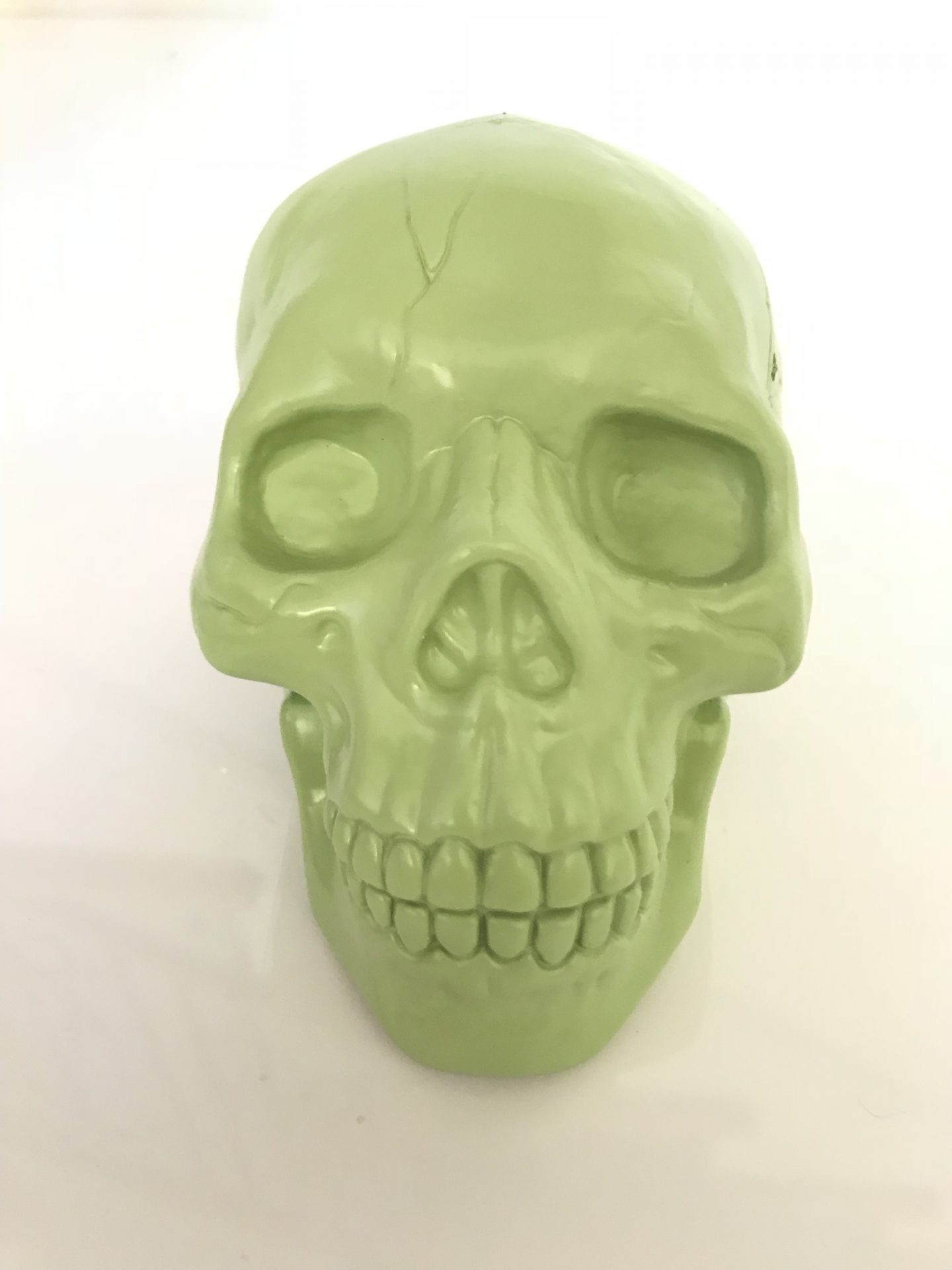 After the paint dries use painters tape to tape off your design, this is where you will use the paintbrush to paint on the clear tacky glue. You could also use a paper towel to spread the glue. Make sure the tape is pressed down well so you have a clean line.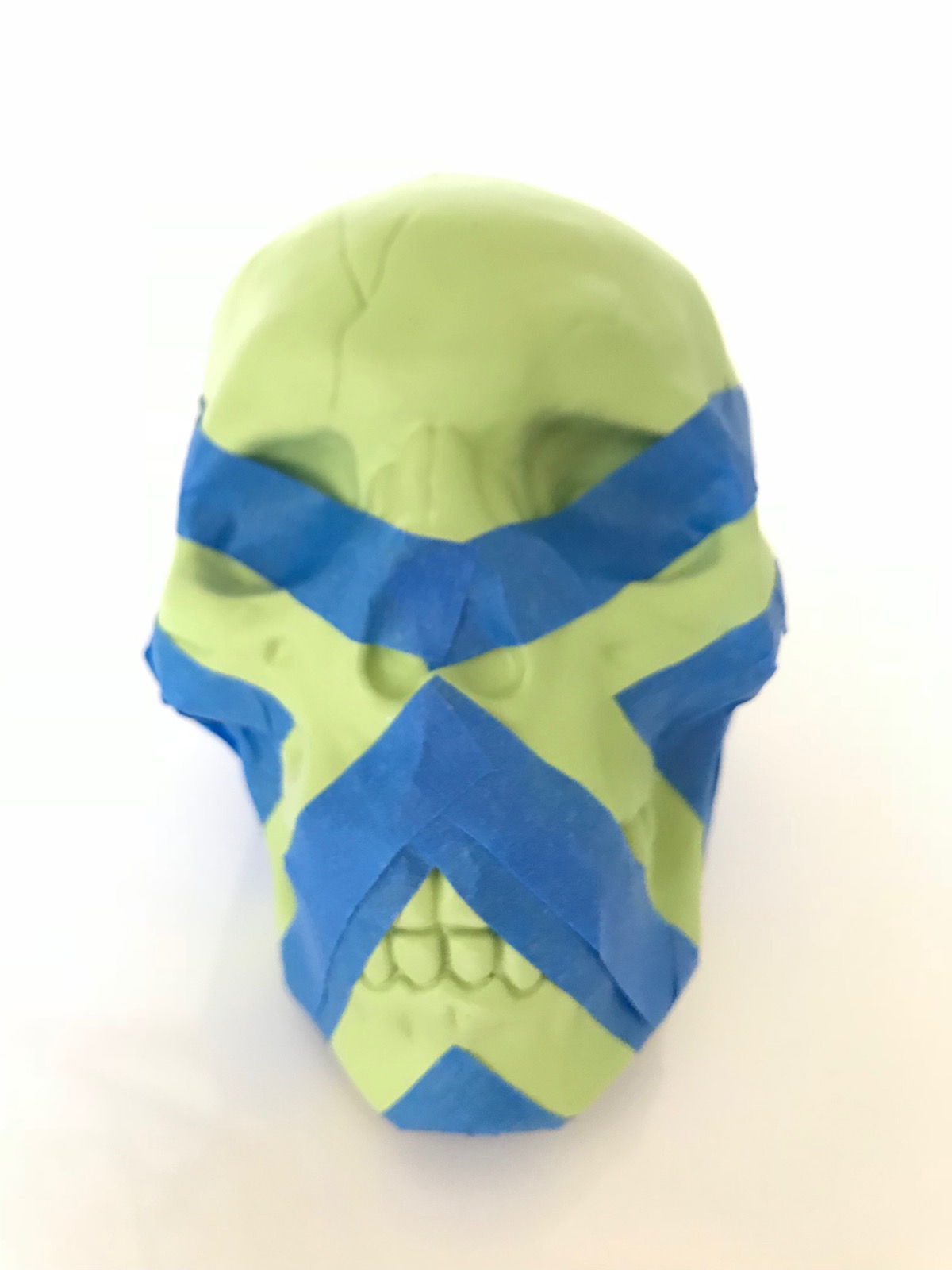 Paint the glue in the section you want to put glitter on. While the glue is still wet dump large amounts of glitter on the glue. You may want to do this over a paper plate or paper so you can reuse the glitter.
*If you are adding studs like the pink skull then make sure you use your hot glue gun and add the studs before applying the tacky glue and glitter. Spread the glue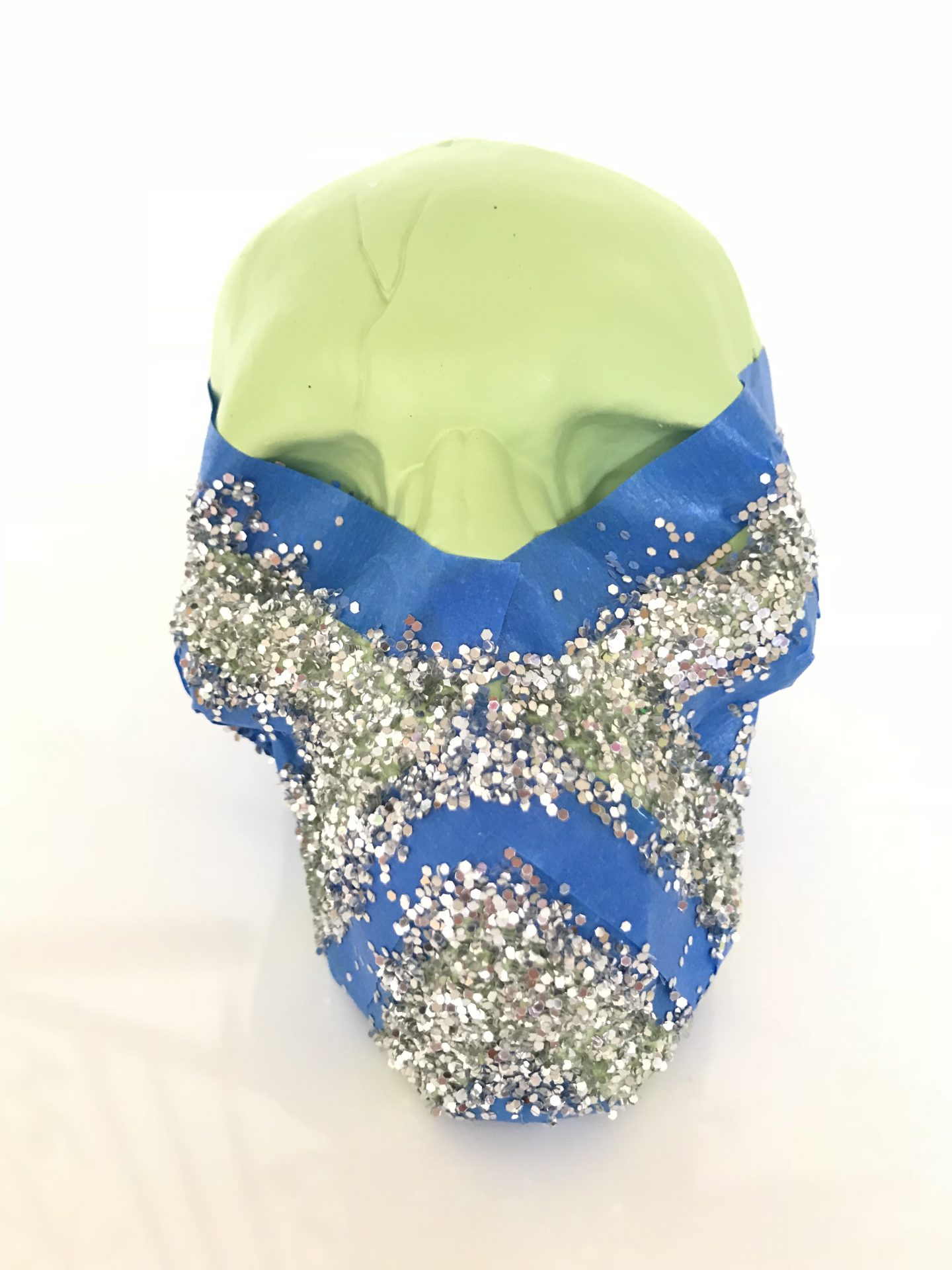 While the glitter and glue are drying, take your glue gun and add the headpiece. Cristina used decorative trim and added a stud to the front and back of the trim. Once the hot glue is dry and the glue and glitter are dry to the touch you can remove the painter's tape. Now you have an extremely cool and colorful Halloween skull.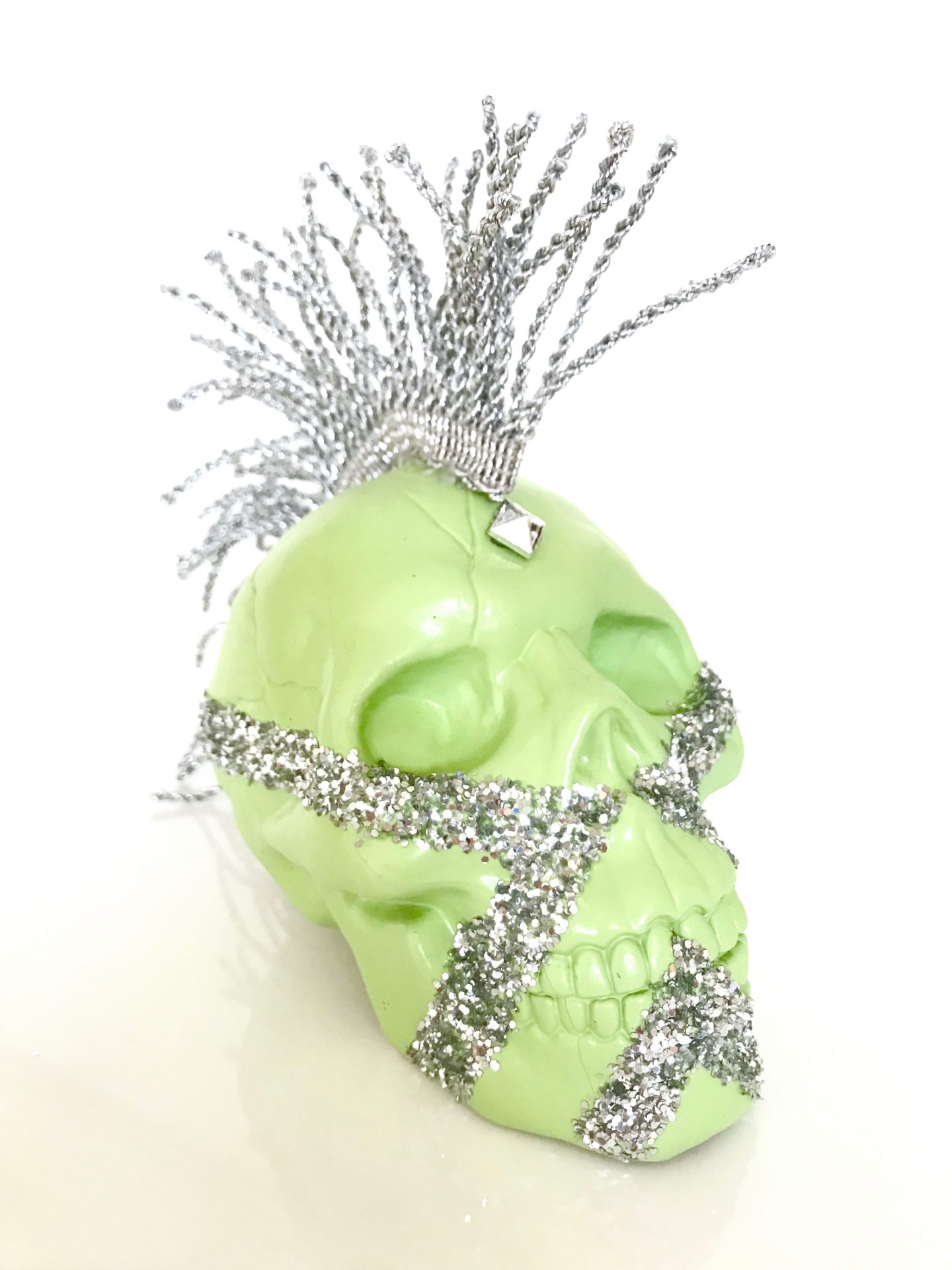 Below are a few other skulls that Cristina decorated. I love them all and each one I saw was my favorite. They are all created the same way: paint, tape, glue, glitter, accessories. Except for the pink one, she added the studs before adding the glittler.
Which skull is your favorite? If you decide to try this DIY Halloween decor project please share with us your colorful Halloween skulls and tag @lemonevents and @livinglereve so we can check it out!
Happy DIY-ing!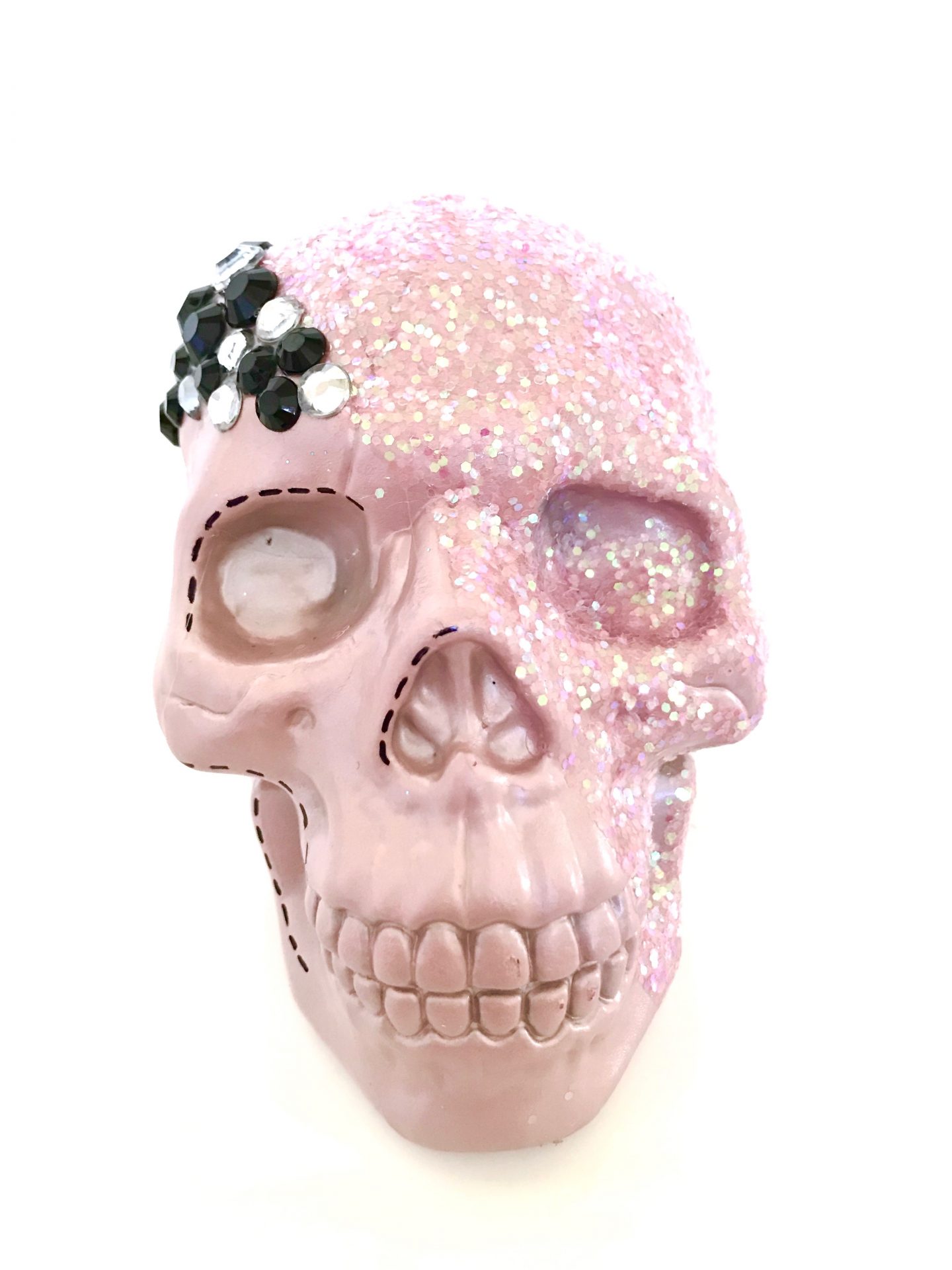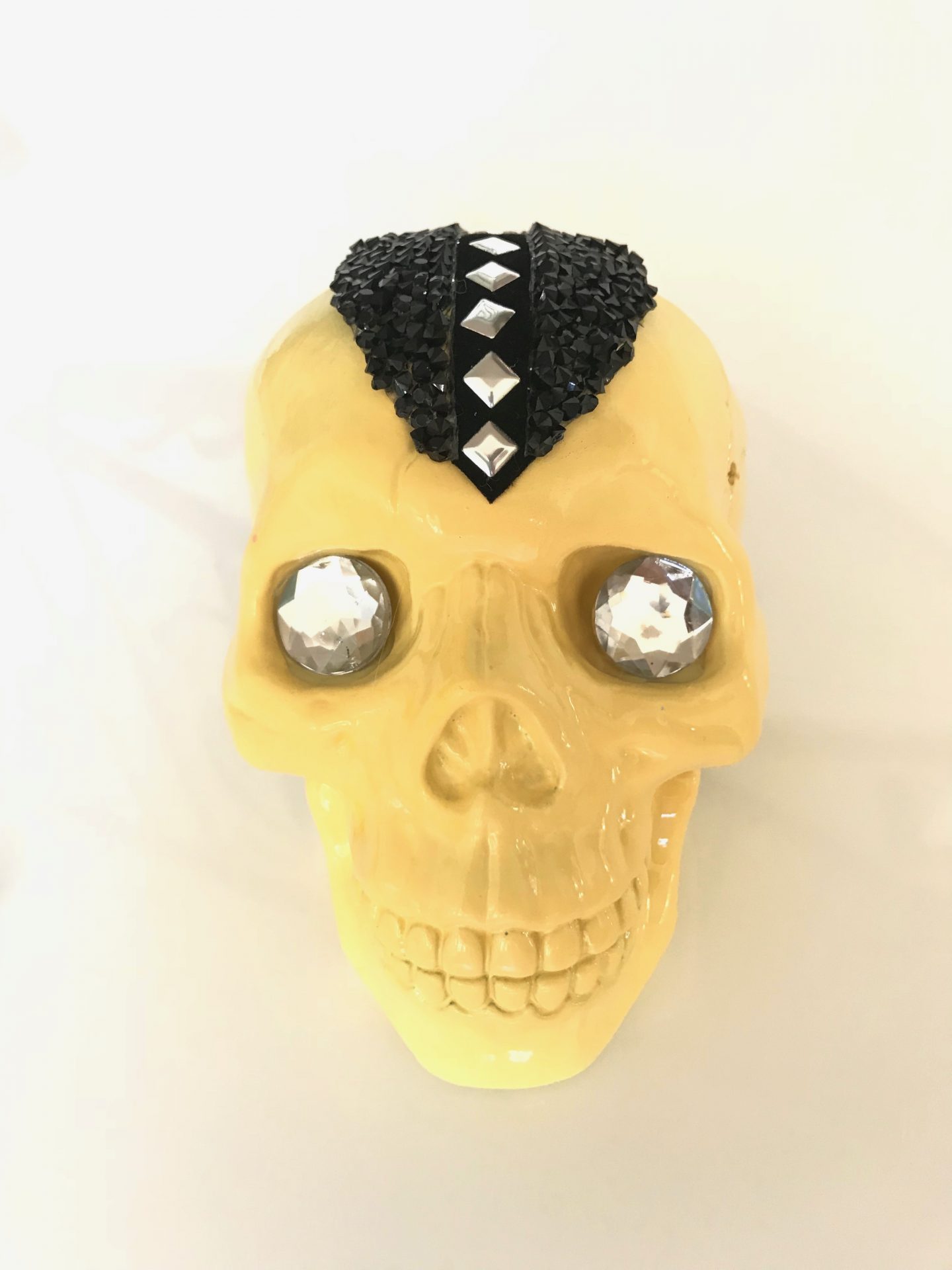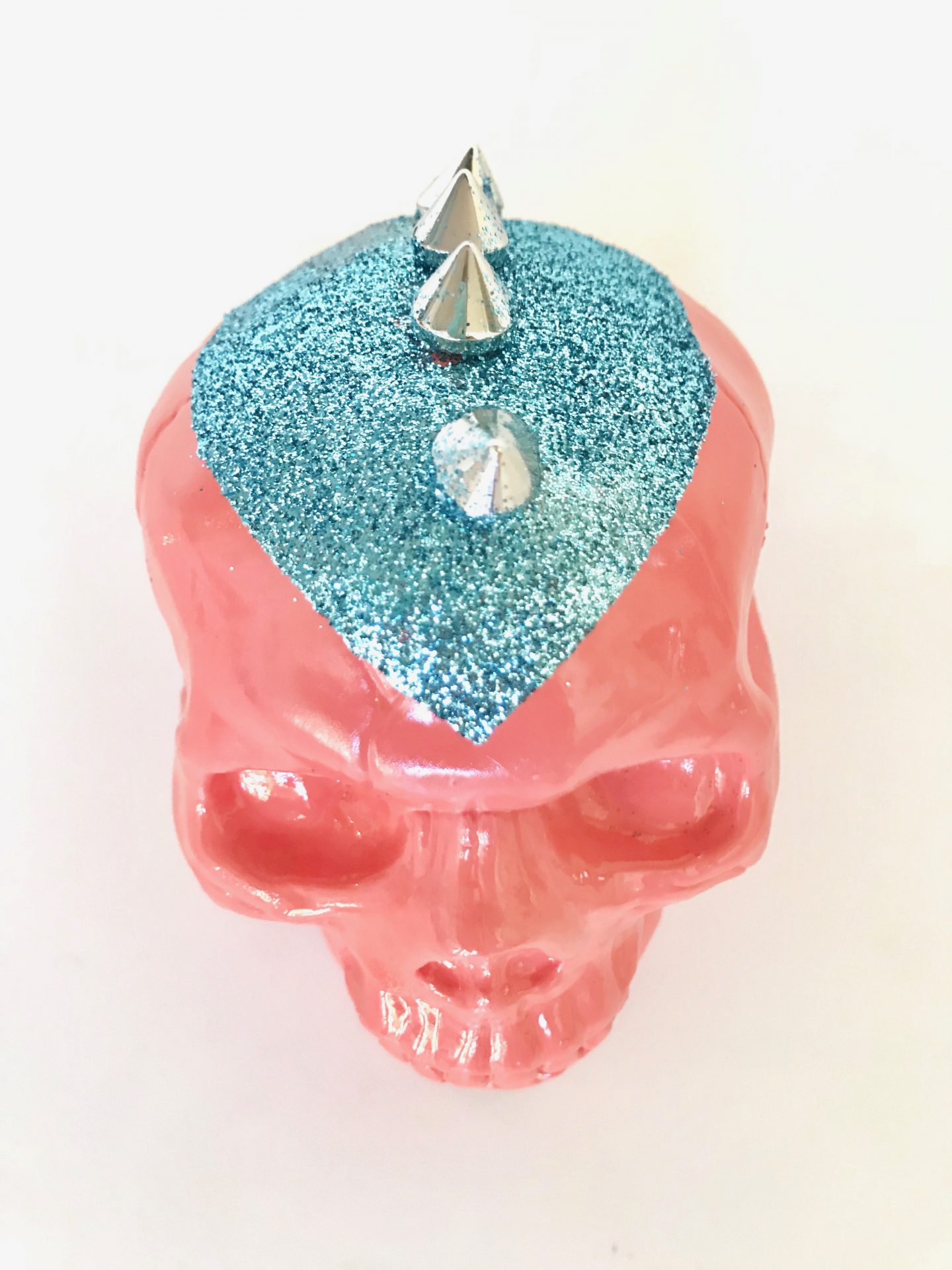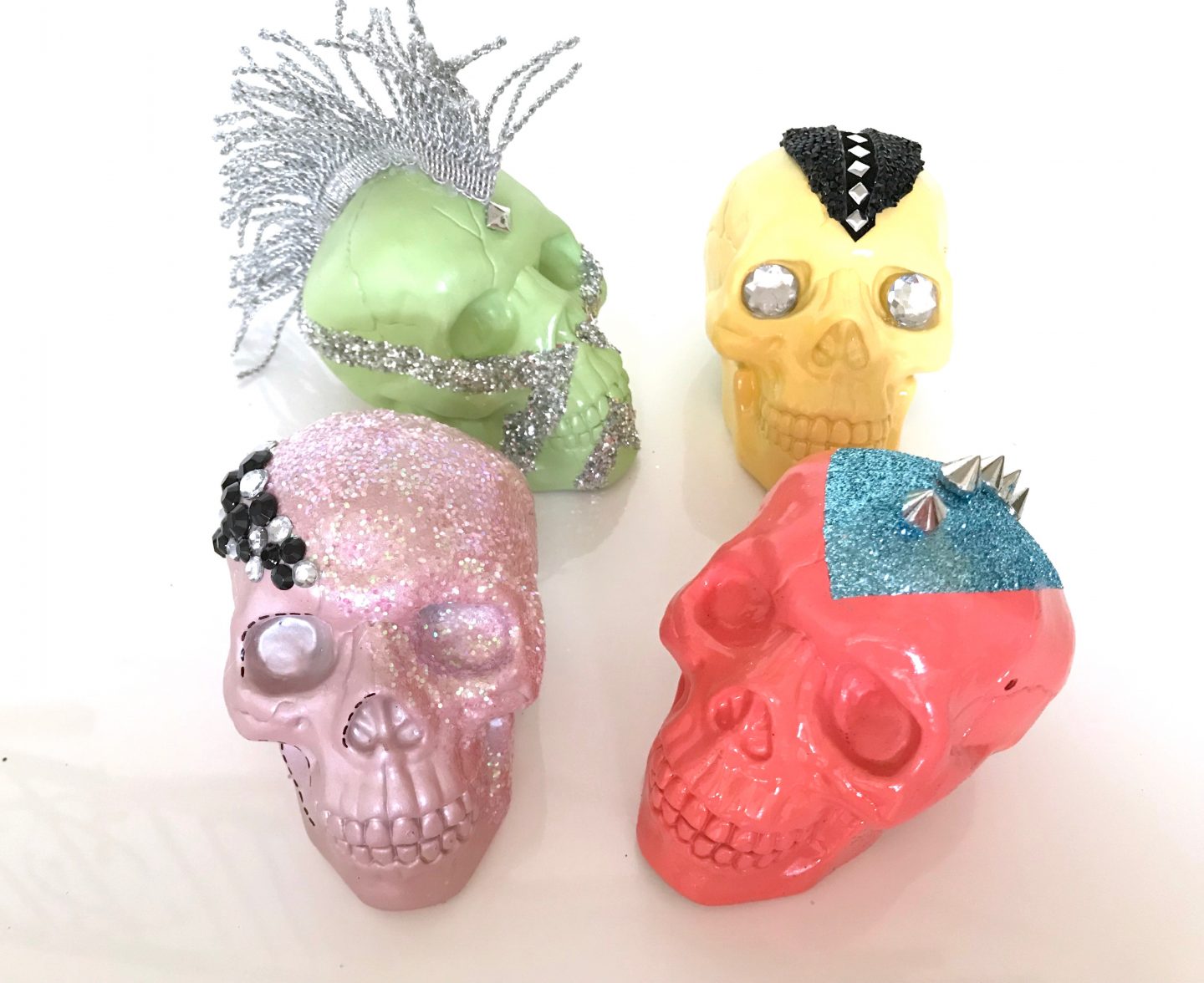 Live votre rêve!