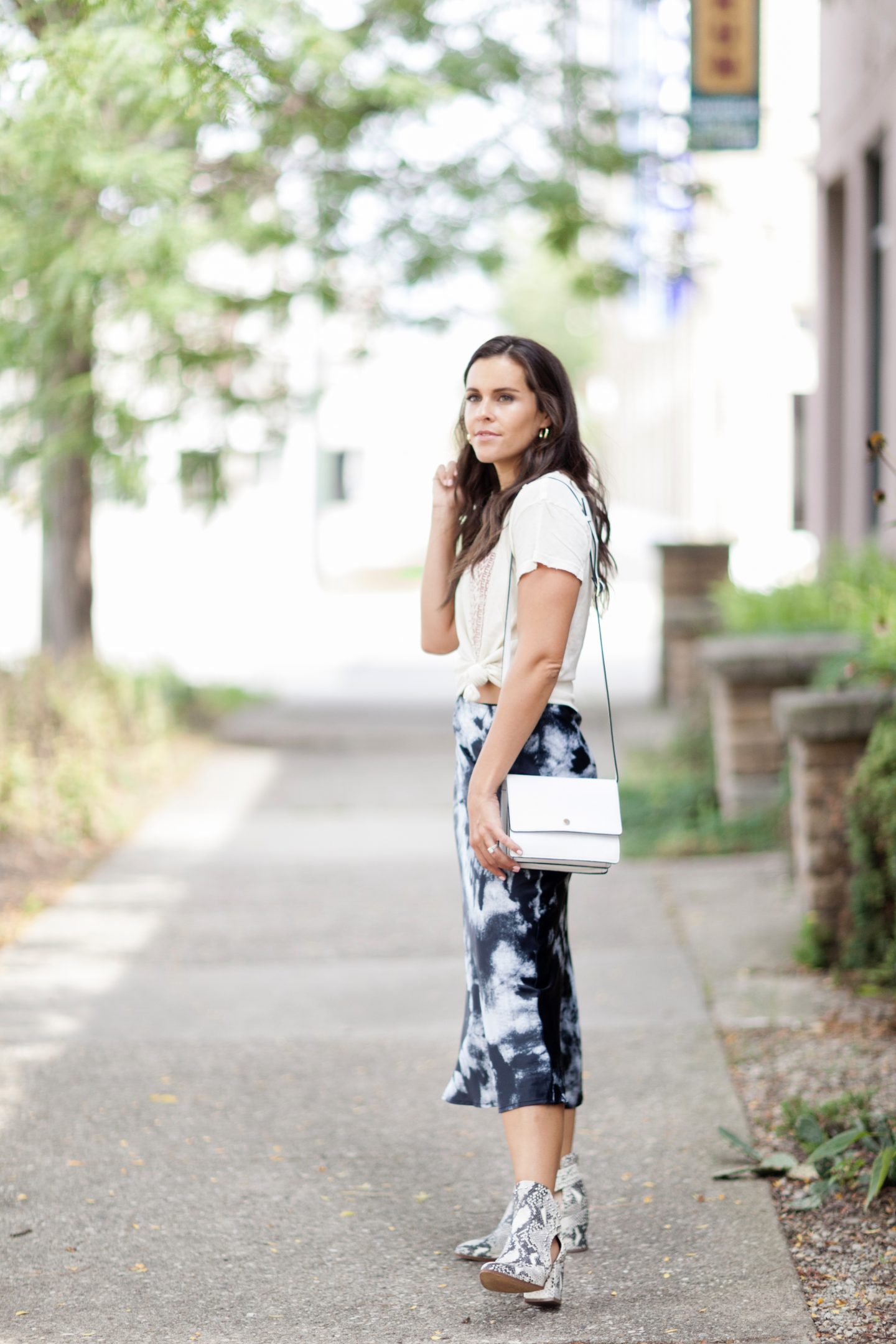 Mixing prints can be scary and a lot of people don't know how to do it. I always love to buy a piece of clothing that has different patterns in it because all the work is done. You can mix different size stripes or polka dots, you can mix different animal prints or stripes with animal prints. So many different combinations. Some can go wrong and some can look very fashionable.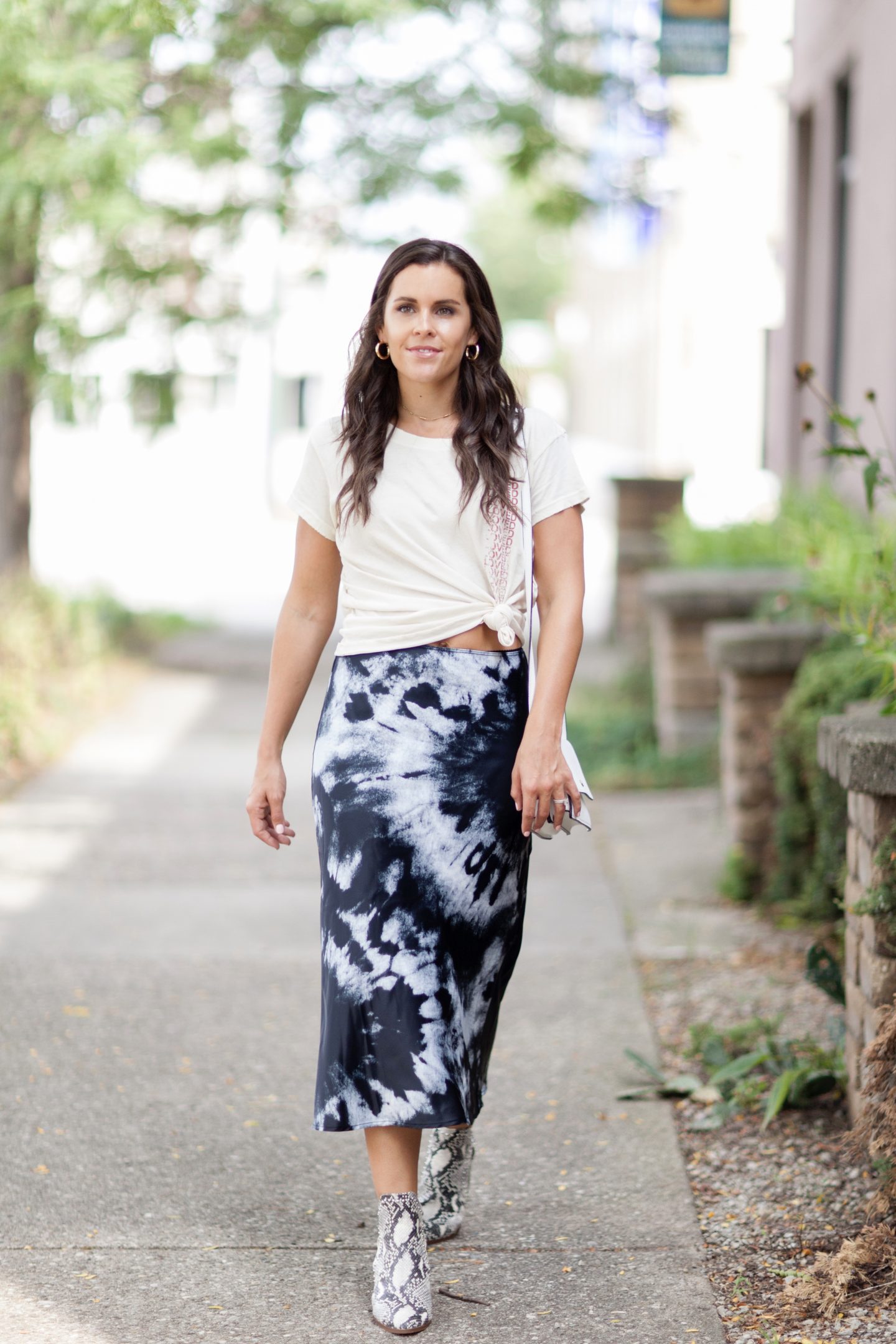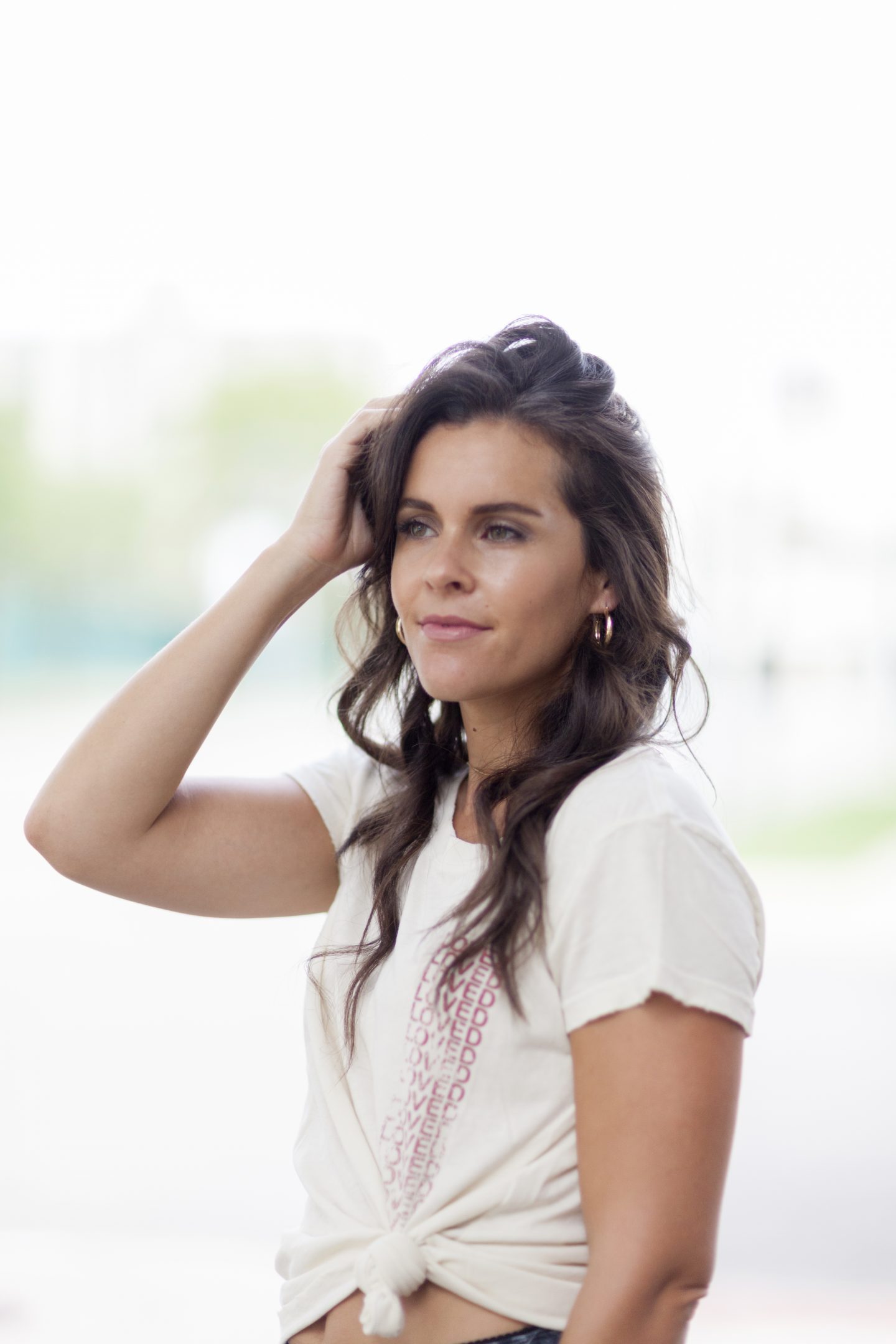 A few things to consider:
Color // If your prints are in the same color family it is much easier to mix them. I have these snake print booties that are in the gray family and since the color is neutral I can pair them with a leopard sweater or cheetah belt, event pinstriped pants! In these photos, I paired snake print boots with a tie-dye skirt. It as an easy choice because the shoes and skirt are in the same color family.
Number // Do not mix more than one print. Stick to two different prints and if the two prints happen to be on clothing then make sure your accessories are clean and simple.
Location // The further apart your prints are the easier you can pair them together. Leopard print booties with a snake print blazer, very chic. Those are most likely not going to be in the same color palette but since they are far away from one another it's ok.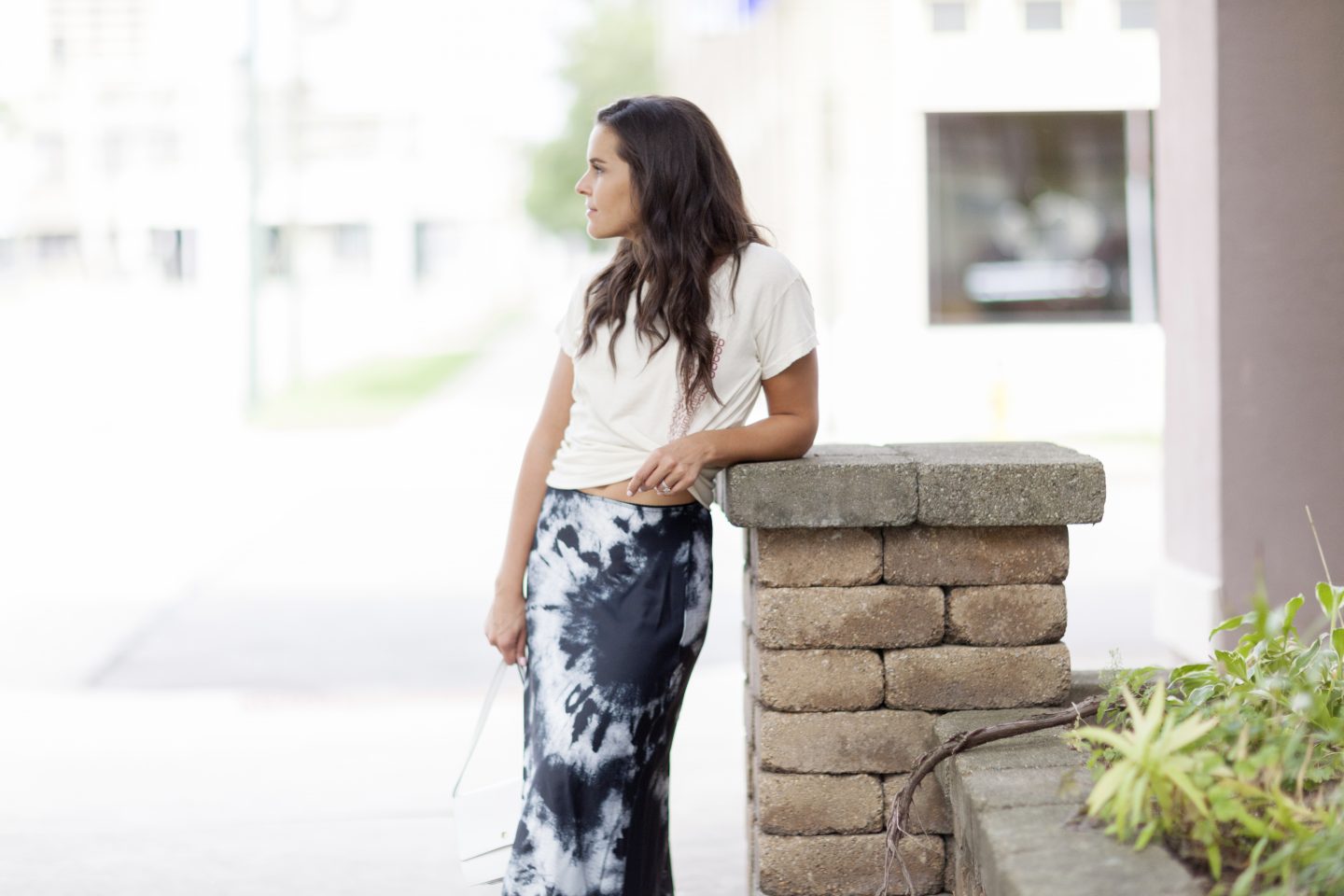 The Breakdown:
I typically try on all my outfits before I shoot them. Not everything looks as good on as it does layed out. With this outfit, Initially I had my eye on this blue tie-dye midi skirt (which also comes in a beautiful pink and cream) but I knew I wouldn't get my cost per wear out of it. When I found this navy version at a much better price I knew I should get it!
tee | Current/Elliott 'The Relaxed Crew'
skirt | Target 'Tie Dye Bias Cut Midi Skirt'
shoes | Steve Madden 'Justice Studded Cutout Bootie'
earrings | Target 'Open Hoop Smooth Earrings'
bag | O.A.D. 'Mini Leather Messenger Bag' (in black)
Live votre rêve!