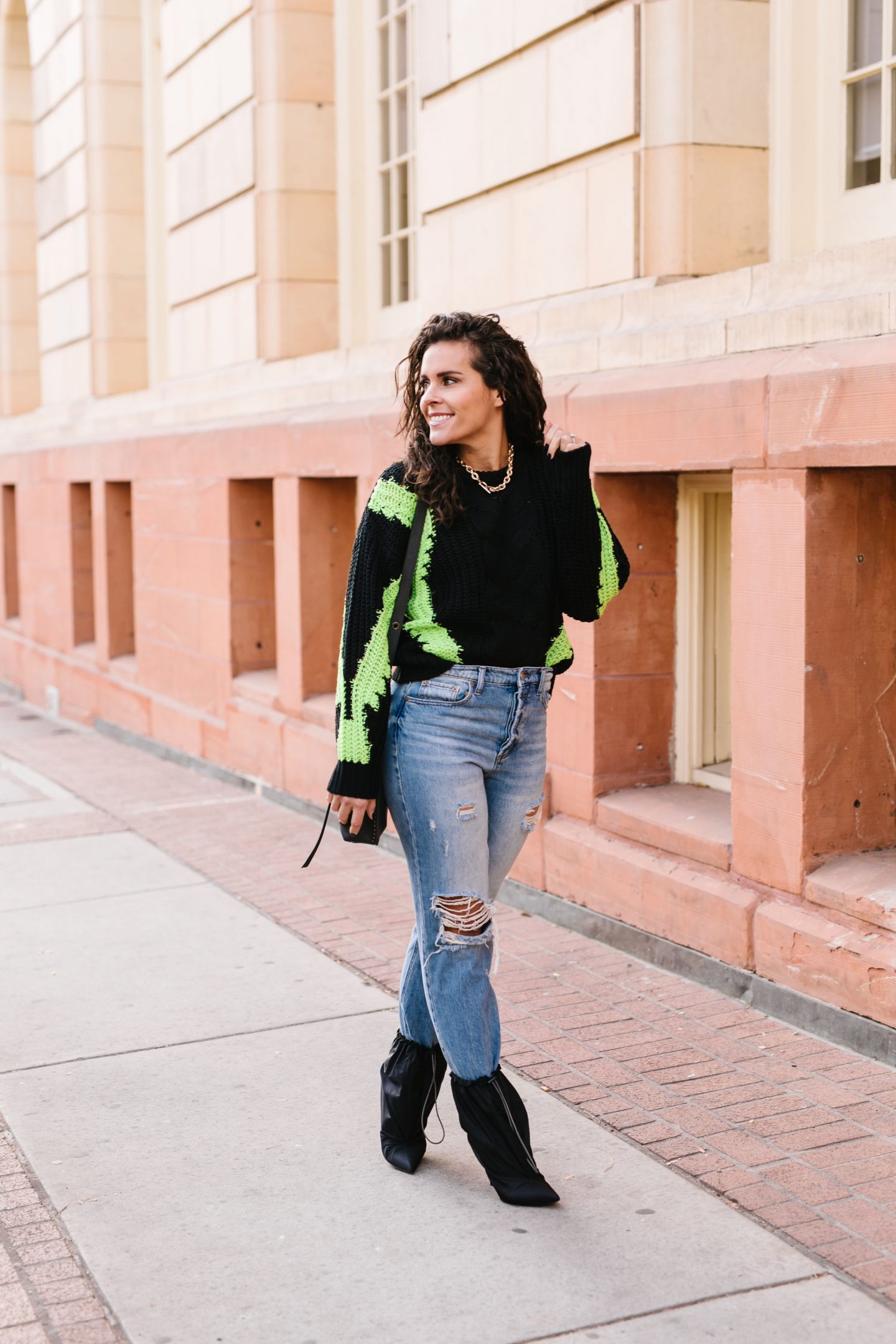 This post is how to wear neon in your 30's but this could also be how to wear neon at any age. I was going to title in How to Wear Neon When Neon Isn't Your Thing but that didn't sound right. I like neon, I like trends and I like to try them out to see if the trend is for me. I bought a neon bodysuit to try but I didn't like it, I bought a cute neon tie-dyed sweatshirt but didn't like it and I tried a few other neon pieces of clothing and they all end up getting returned.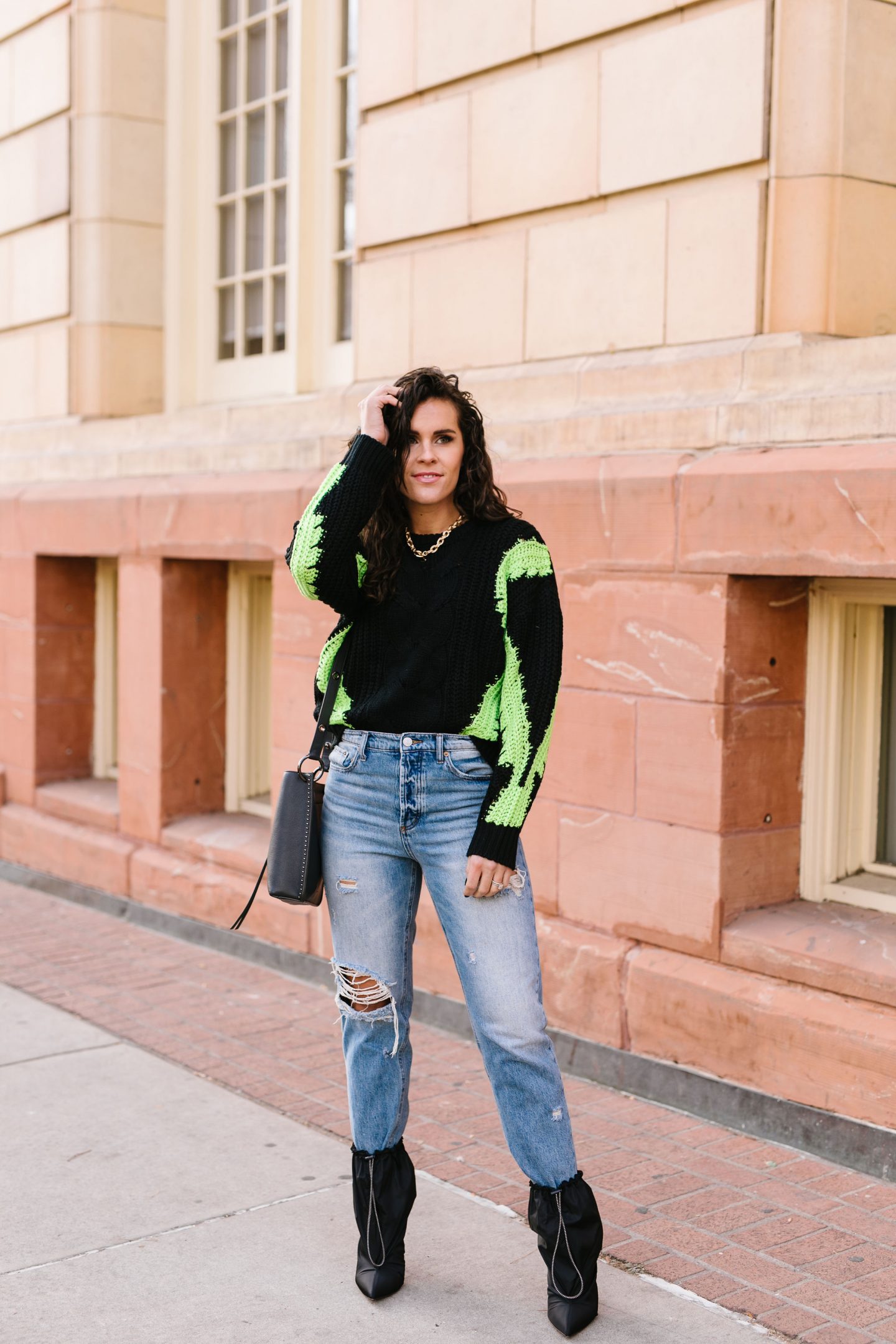 For me, I feel neon is for the younger crowd. I don't feel like I am that old or that I look that old but I can tell you one this and it is that I don't feel right wearing a lot of neon. Subtle hints of neon are more my thing like this sweater. I just love how the neon is there and it makes a statement without being too loud. Now that I know how to wear neon for myself I started looking online for other items that have only a little bit of neon and there is a lot out there. You can find neon on clothes to shoes and bags, from dresses to activewear and I put my favorites together below.
NEON ACCESSORIES //

NEON CLOTHES //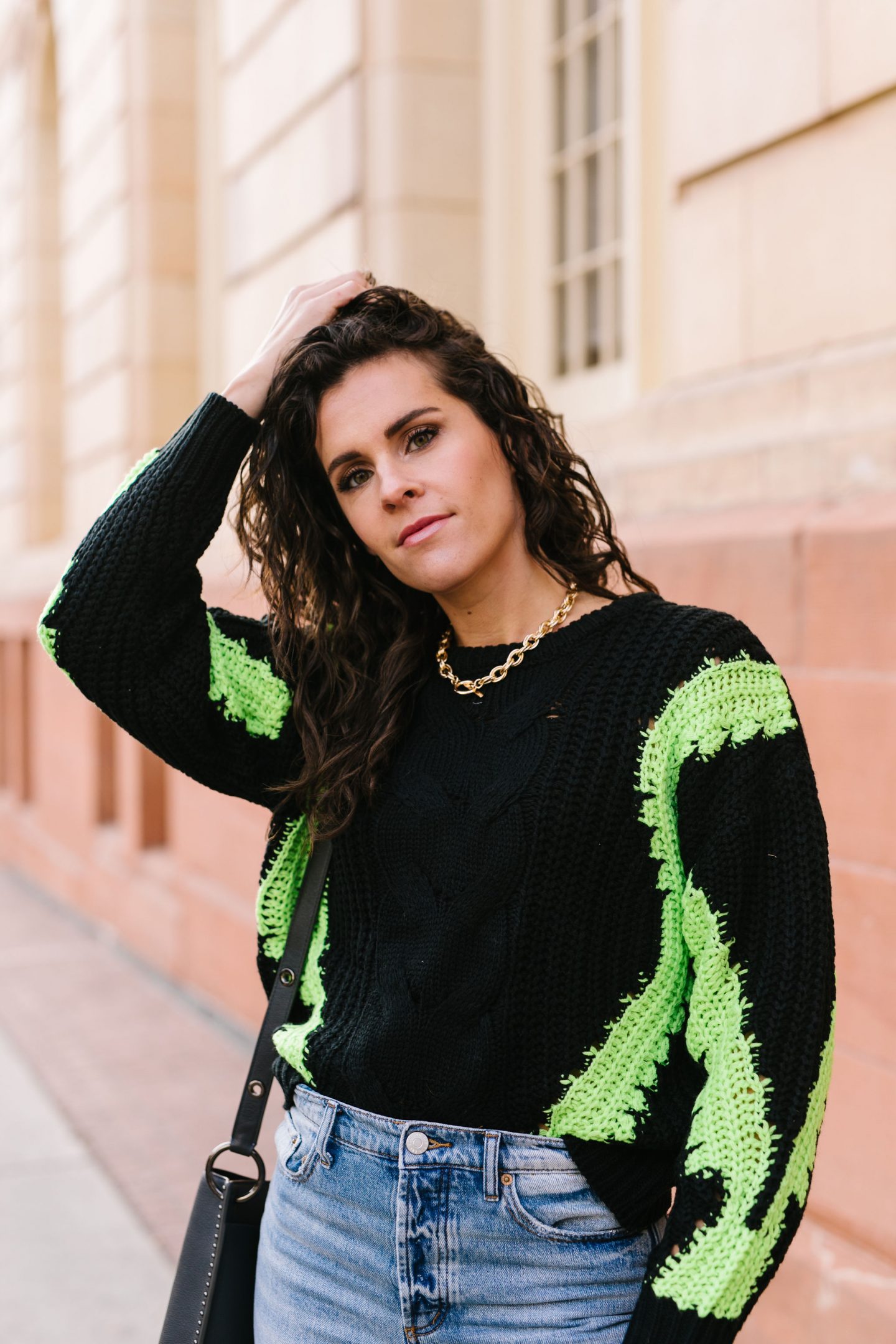 NEON ACCESSORIES //
NEON CLOTHES //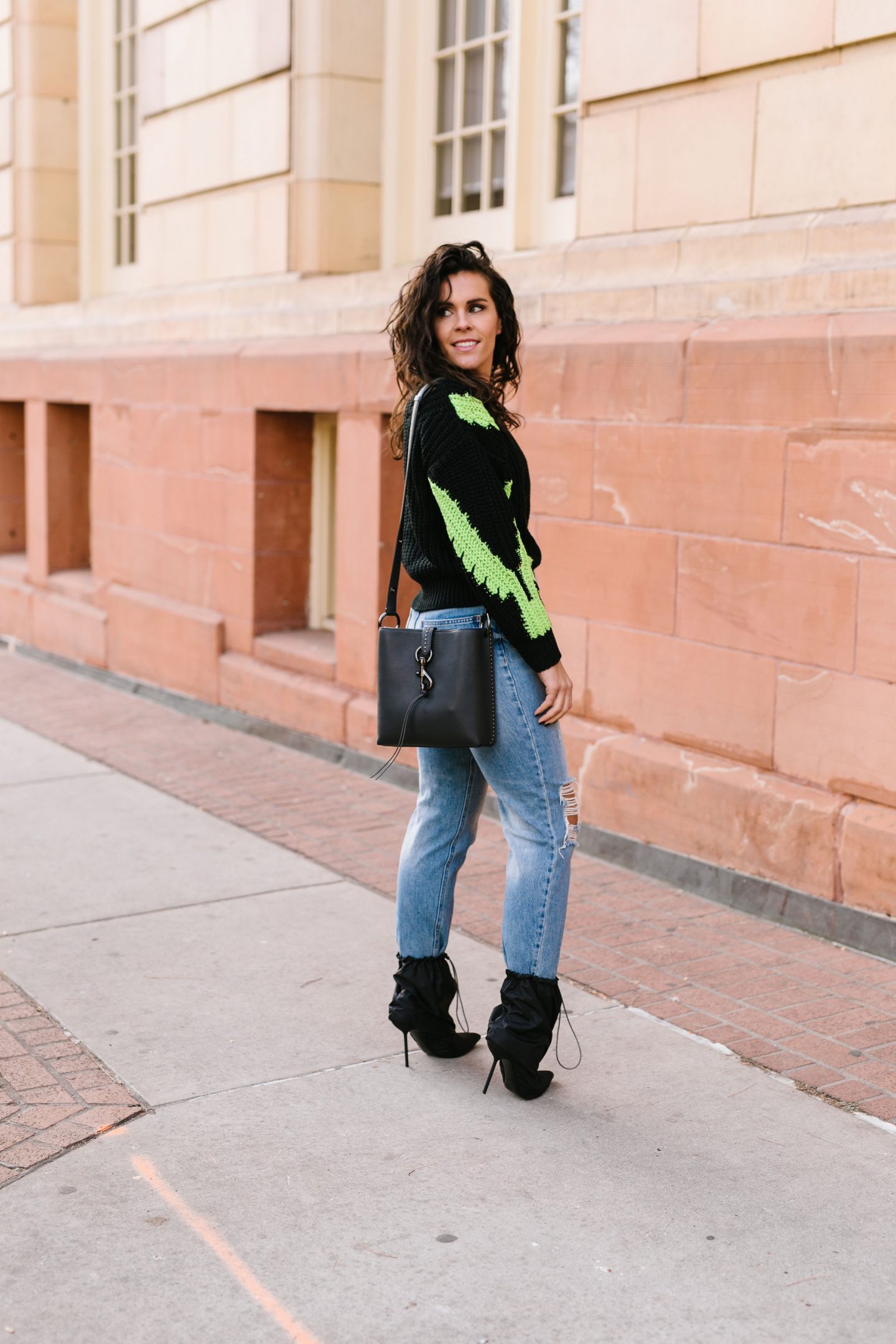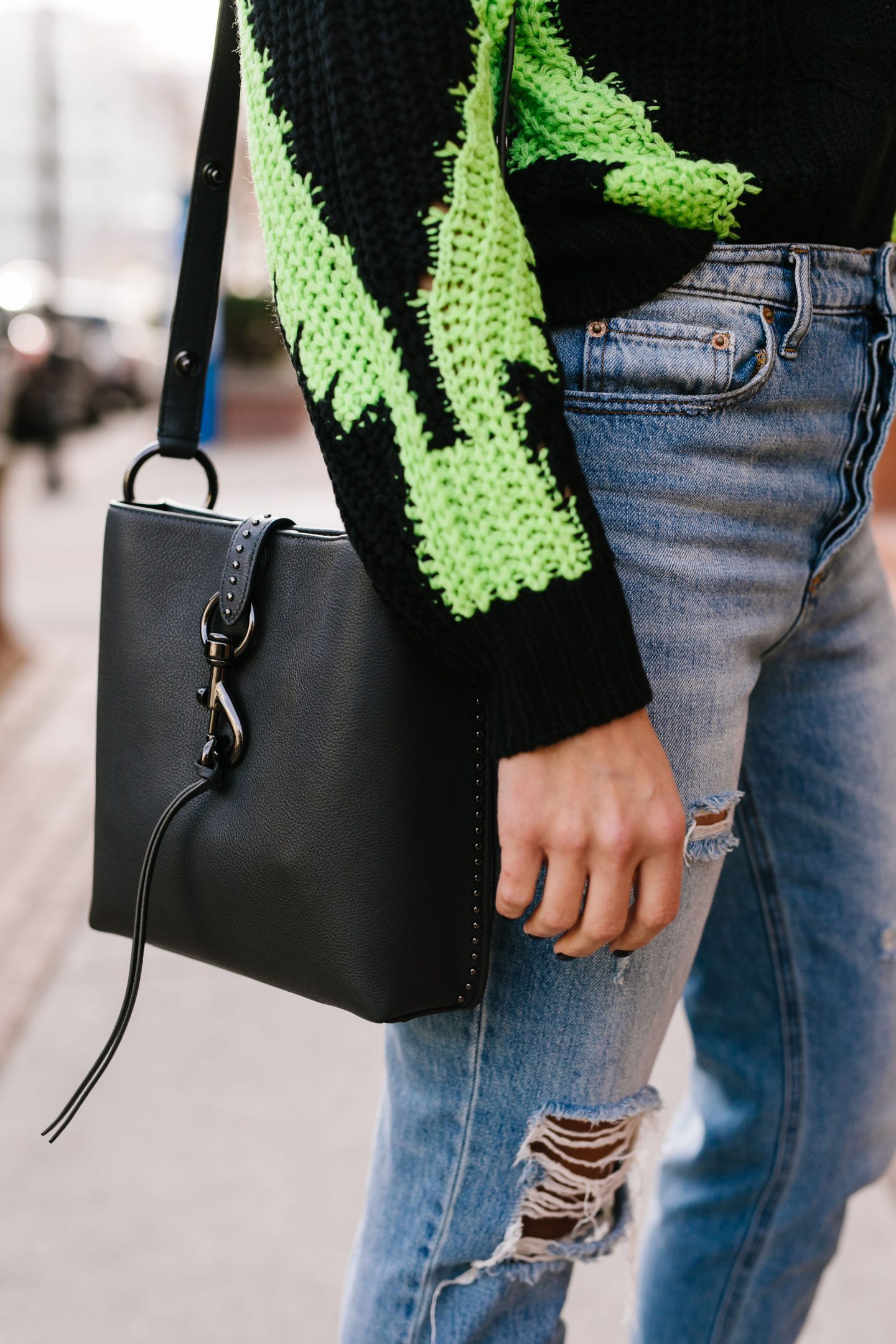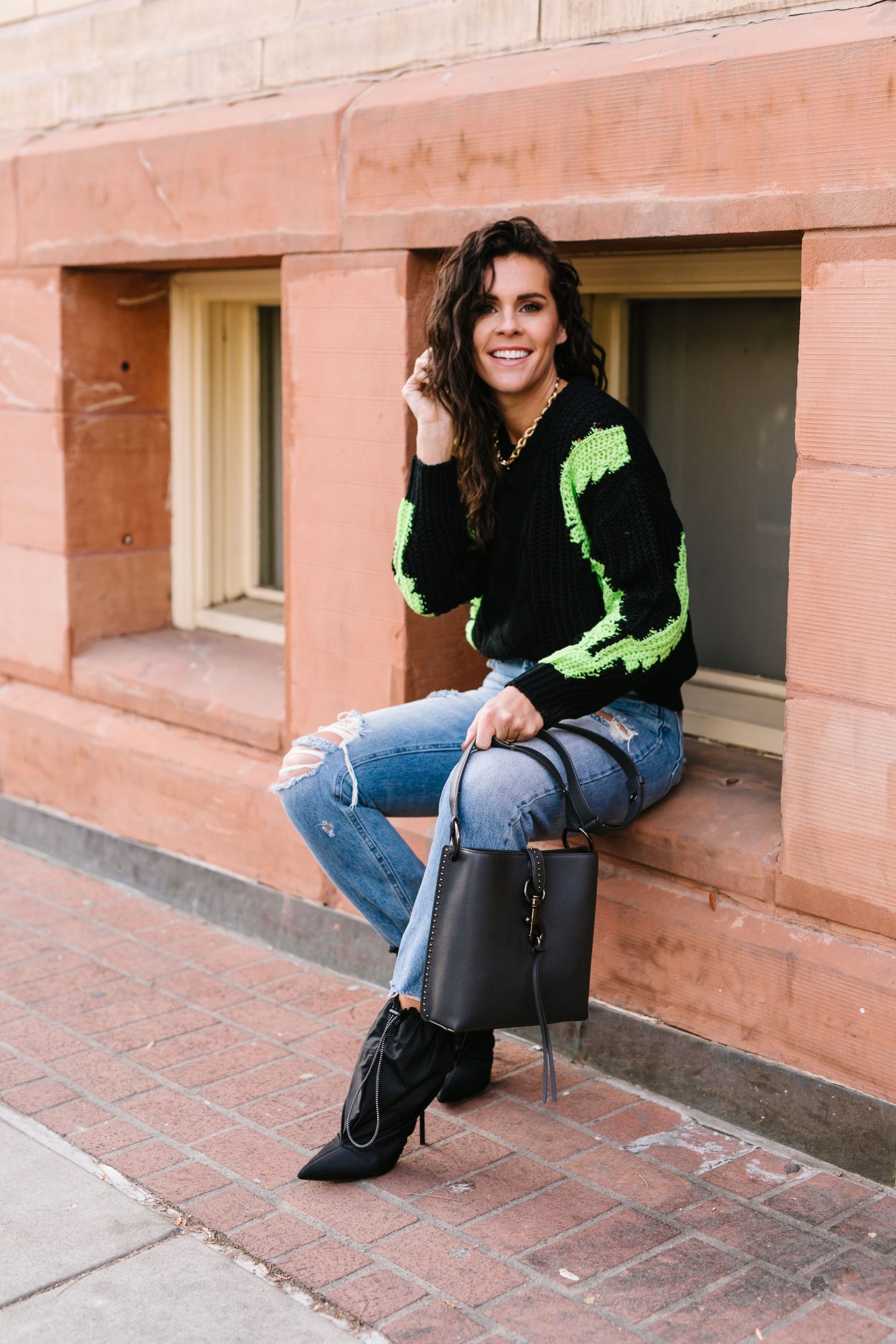 The Breakdown:
I am in love with this sweater. It's the first bit of neon in my wardrobe and now I want more. I ordered
these booties
 (currently 40% off) when I got this sweater and I feel like they go really well together. The shoes would look really cute with a casual dress too. I chose to wear my trusty boyfriend jeans because I wear them all the time and work with any top and any pair of shoes. I'm wearing a
Rebecca Minkoff
bag and I haven't bought one of her bags in years (used to love
this pink bag
), I have been missing out though because
this one
is fantastic!
sweater | J.O.A
jeans | BDG Urban Outfitters
booties | Unravel Project
bag | Rebecca Minkoff
necklace | Urban Outfitters
Live votre rêve!