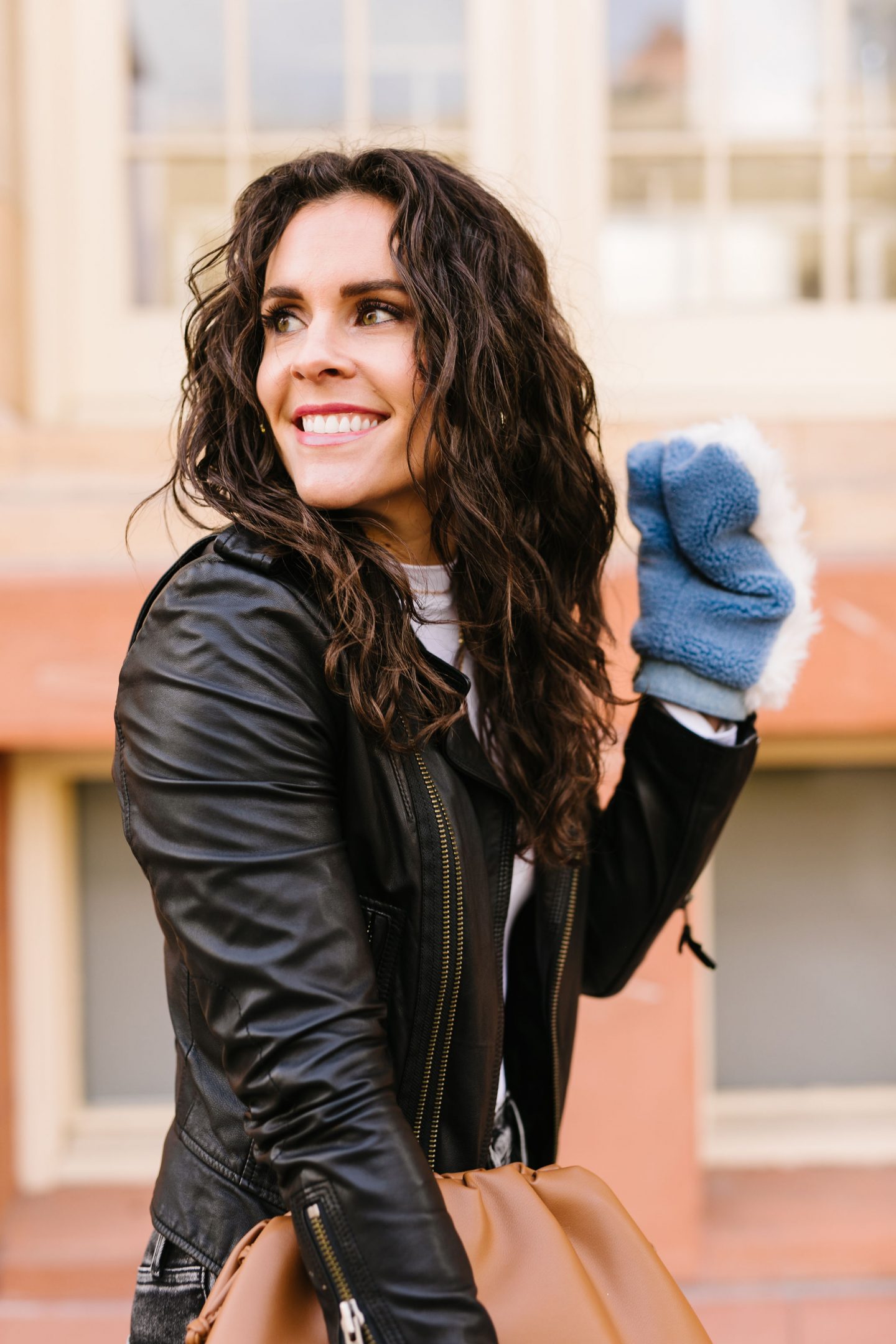 No one likes to be cold, right? Cold feet, cold ears, cold nose, cold hands, I don't like any of these things to be cold. Living in Utah has me outside more than usual because I love the outdoors but it is much colder than Memphis's winters. My socks are thicker, my shoes are chunkier, still wearing all my hats but if I forget it it's not too big of a deal because most of my coats have a hood. The winter accessory I can't live without are my new mittens!!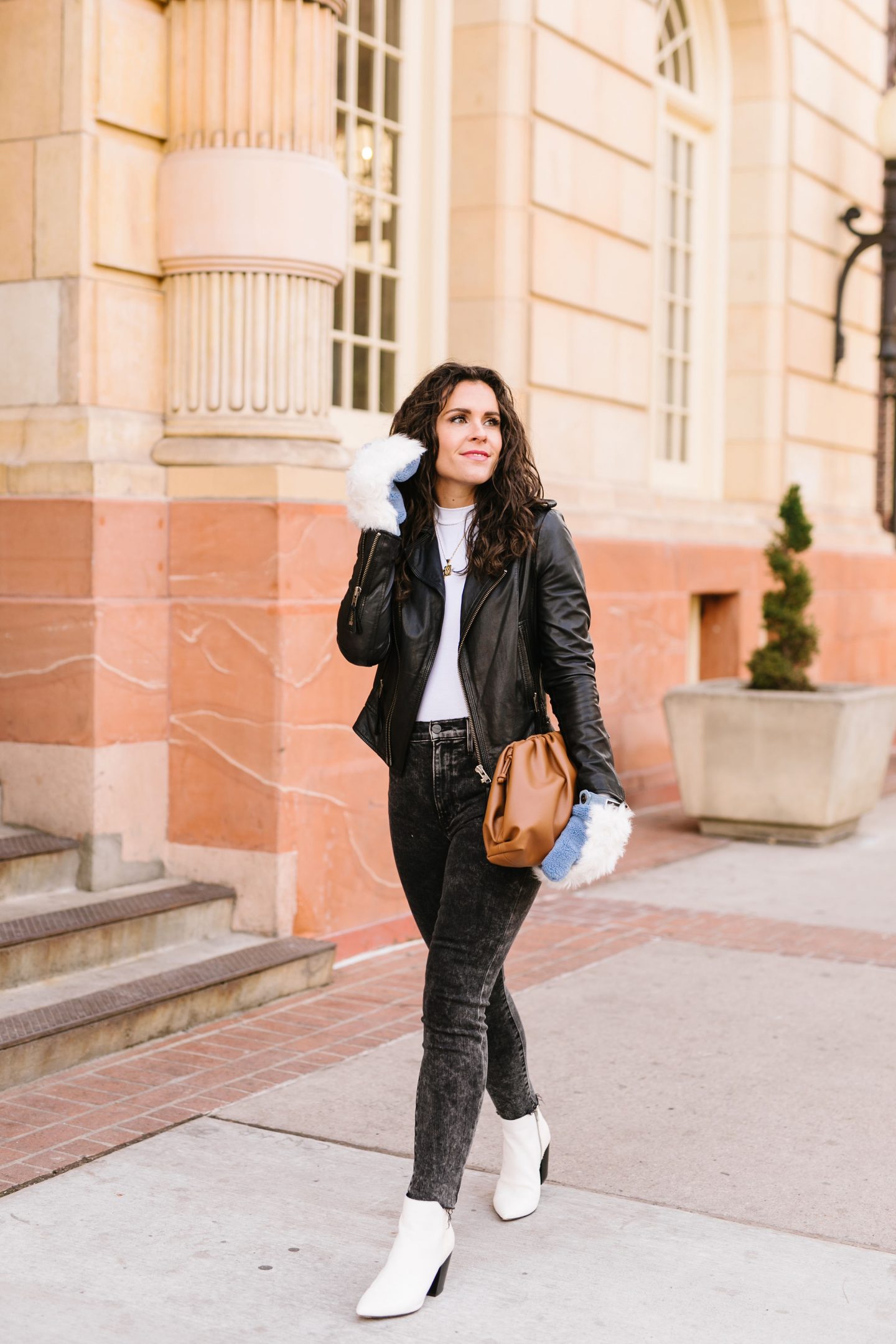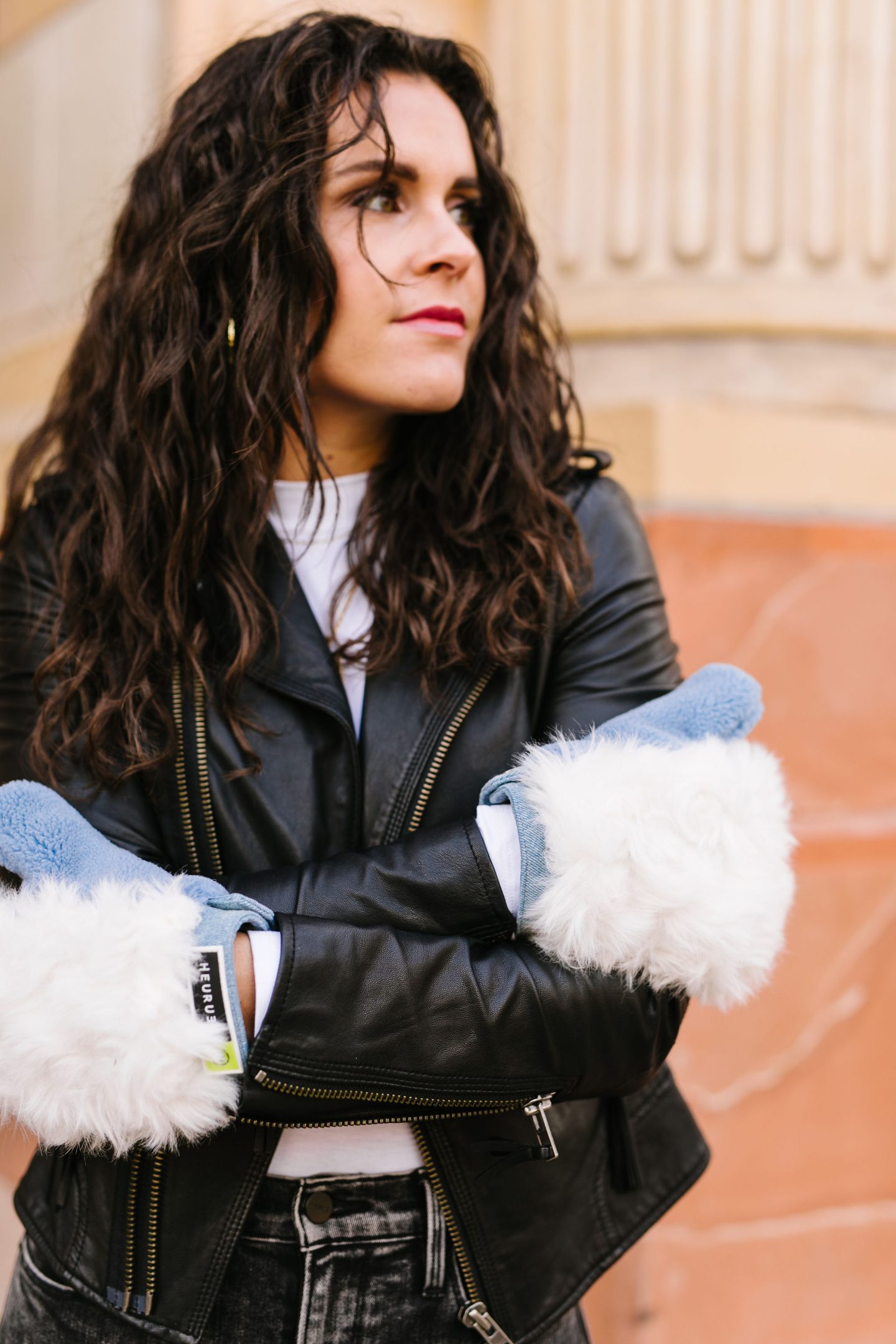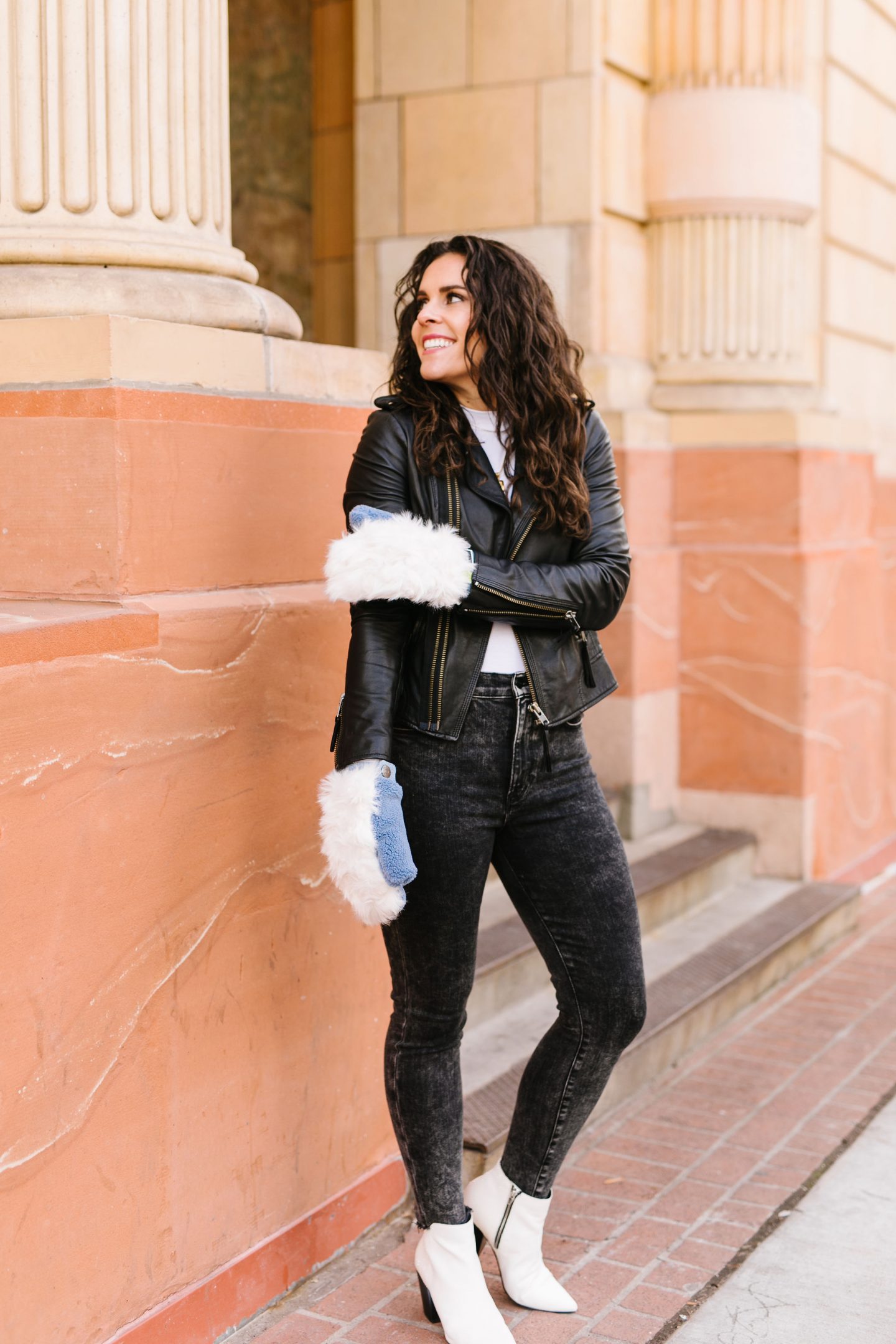 I have a few pair of gloves and they are great to wear while driving and being able to zip my kids coats up but they don't enhance my outfit by any means. I even have a pair of tech gloves but they don't really work so I mind as well go for the cuter look than the practical look. Don't we all want to still look chic while staying warm? Another great thing about mittens is that they are so much easier to put on than gloves!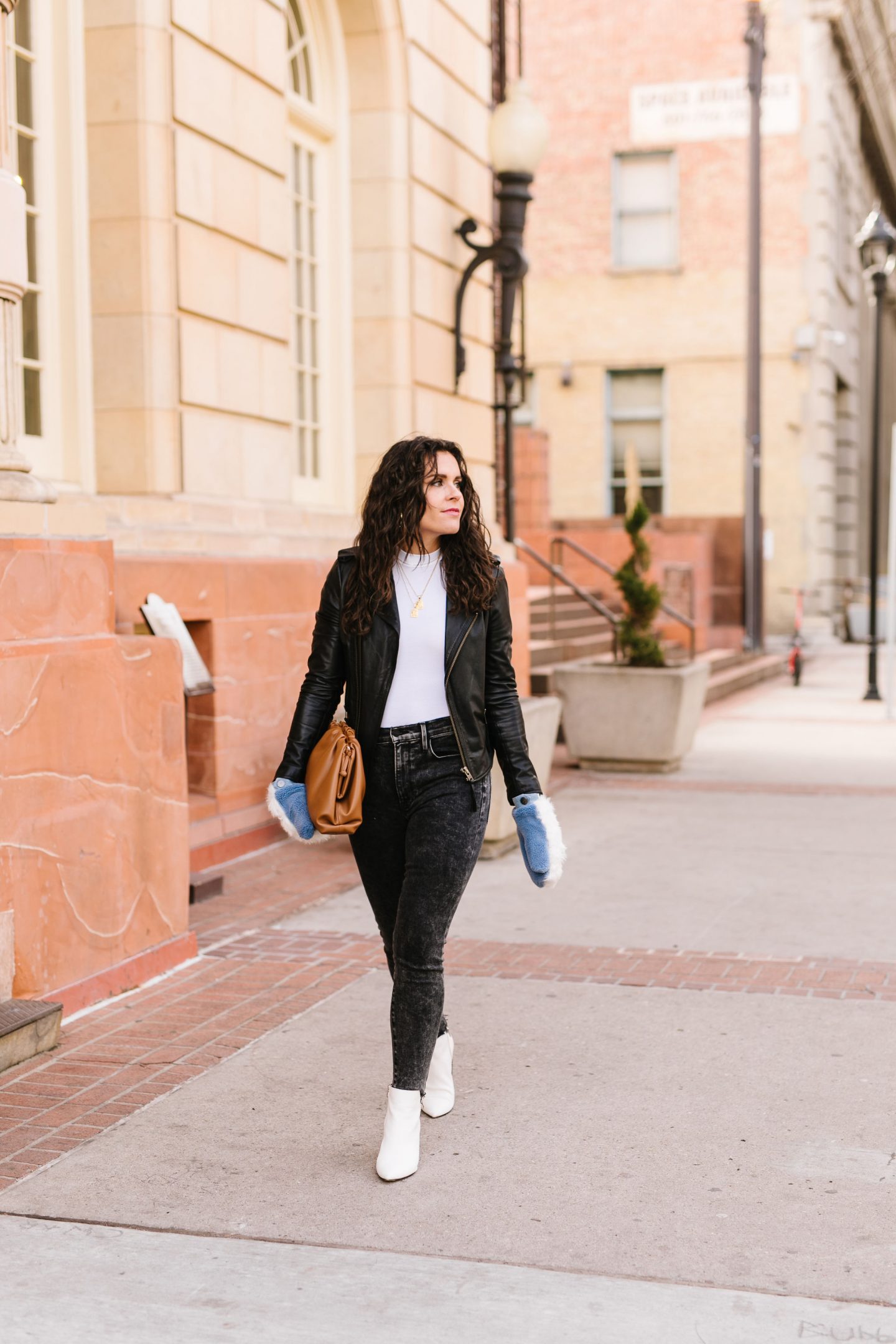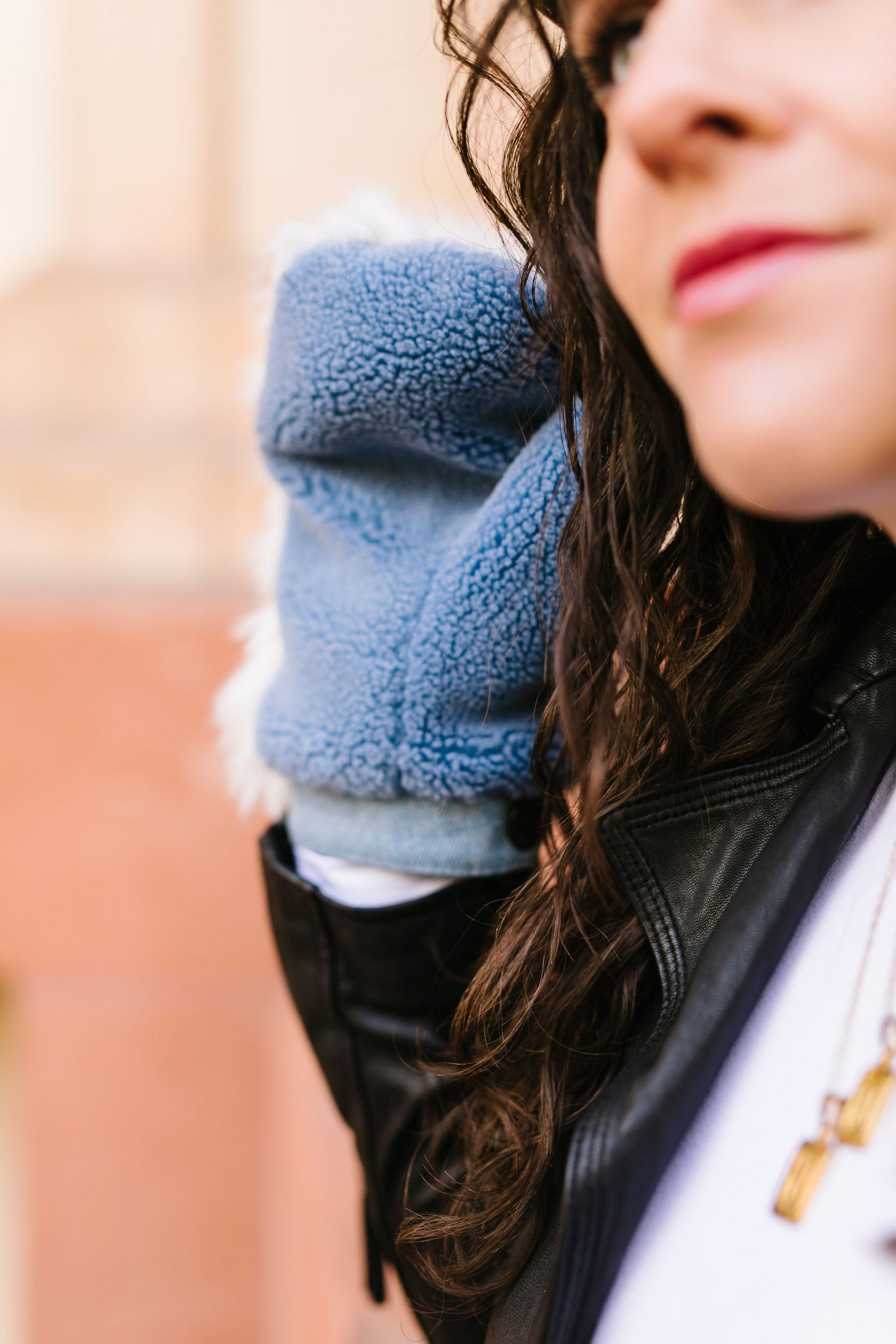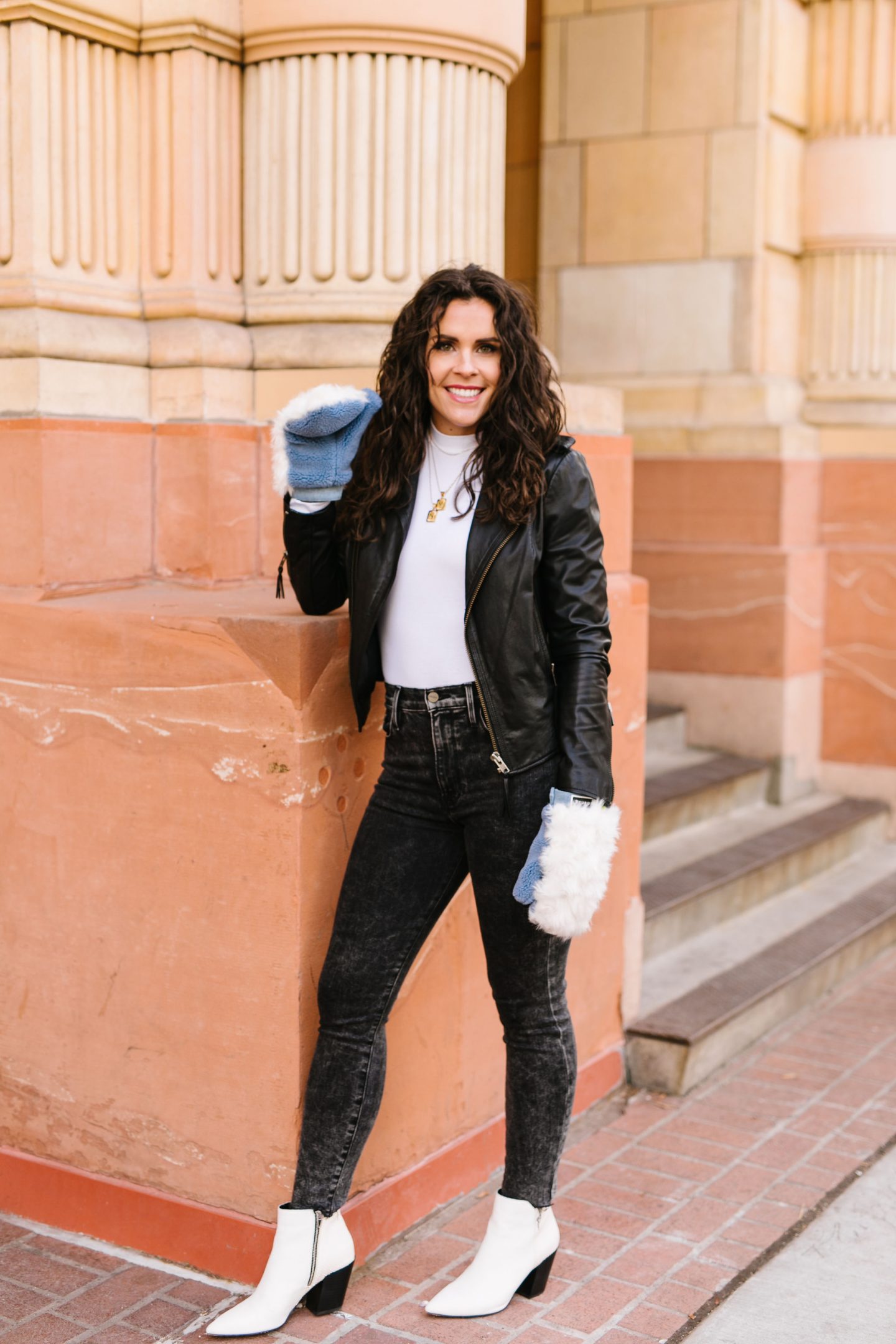 jacket | Joie
bodysuit | Only Hearts (similar for less)
jeans | Fram Denim
shoes | Dolce Vita
gloves | Hybrid Mittens (come in the cutes neon pink)
bag | similar
necklaces | Honey Rose & K
Live votre rêve!