When November hit I didn't realize how fast Thanksgiving would arrive and that the holidays would be in full force! I also found out we are headed back to Utah so I'm packing up our things and slowly putting together some gift guides and Black Friday Deals! I already shared my Small Business Saturday pics where you can find great options online by Black-owned businesses.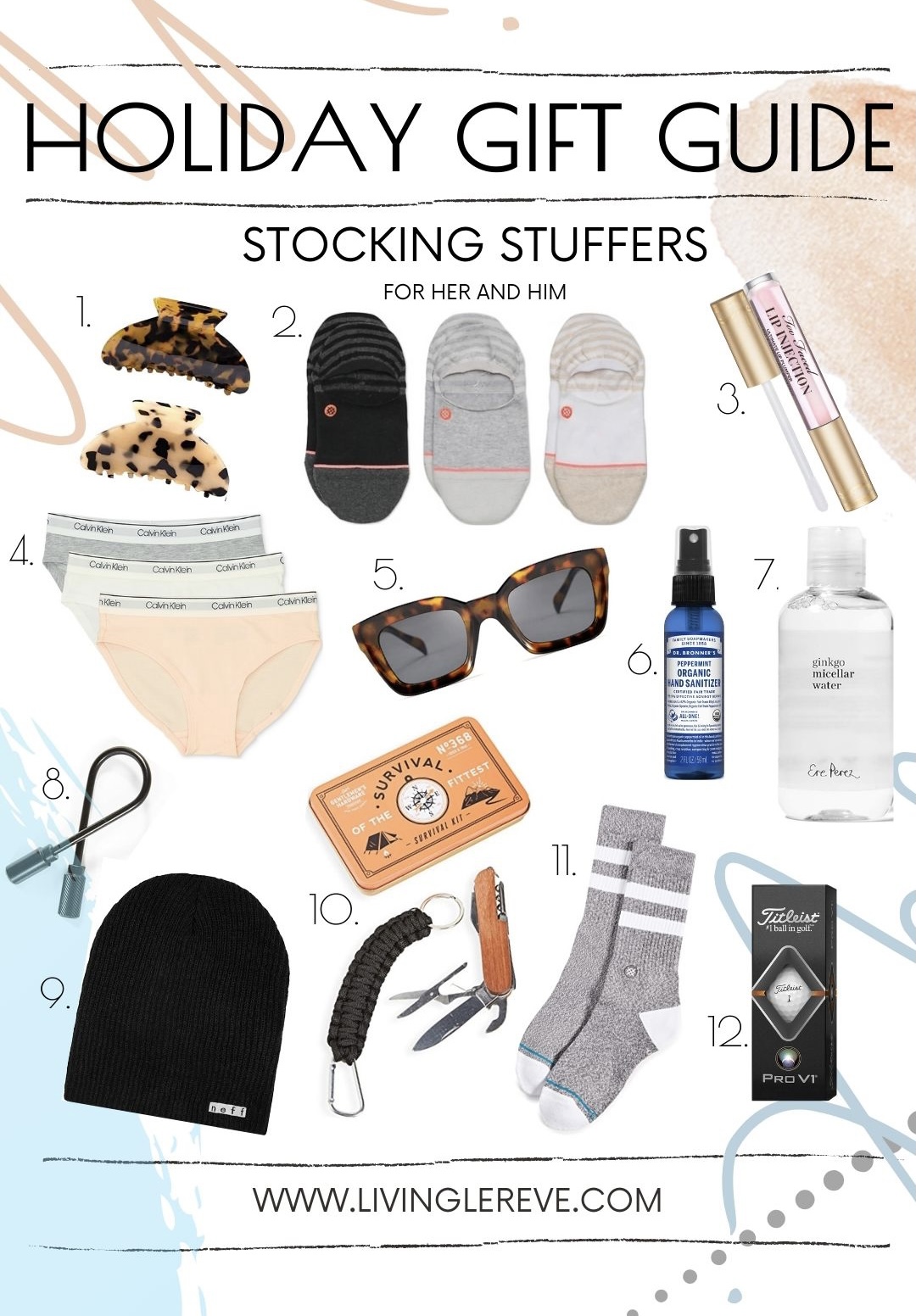 1 | 2 | 3 | 4 | 5 | 6 | 7 | 8 | 9 | 10 | 11 | 12
I love opening stockings and I love buying for stocking. It's fun to find little gifts to put inside. When I think about any gift for men, I think of my husband, brother, and brother-in-law, because the three of them could not be more different, other than that they all love to golf. You can't go wrong with a cool masculine keychain or a black beanie. This year I'm into this survival kit. My husband is not one with nature and I feel like he totally needs this survival kit in his car!
For the girls, I chose all things that I would enjoy having or already have! These low cut Stance footie socks are my favorite. I have 2 pair but definitely need more. I recently ordered this micellar cleansing water from a clean beauty site and liked it much more than I expected, the smell is perfect, and as I mentioned it has all clean and natural ingredients! Any time I wear underwear that is slightly uncomfortable I throw it away, there is no point in keeping it in the back of my drawer. These undies have never given me an issue! You also can't go wrong with clear lipgloss, hair clips, or cute sunnies that are under $15!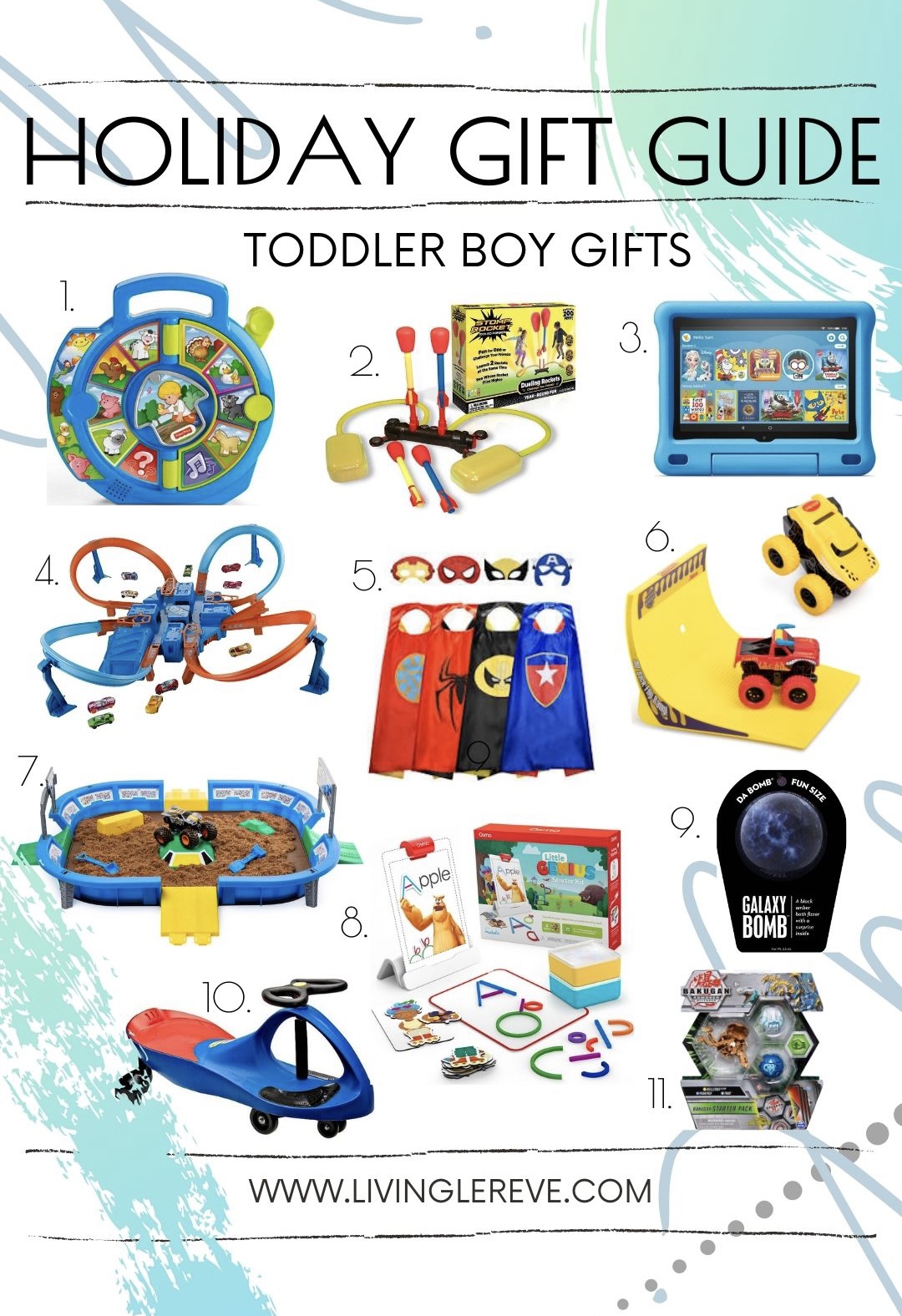 1 | 2 | 3 | 4 | 5 | 6 | 7 | 8 | 9 | 10 | 11

Kids love toys. I know when buying for a child it can be so hard when you have no idea what to get. I am lost when it comes to what girls would like but at least I can choose things I would have liked as a young girl. I once bought my nephew these really cool robot pajamas and he was soooo disappointed when he opened them, even though they were followed by a toy! So, the first lesson is, don't buy young boys clothes unless they are asking for it.
Somehow Myles got really into Bakugan. I'm not sure how but I took him to Target once over the summer and knew all about them, pretty sure my husband introduced the show to him. But they are these little plastic balls that open up to creatures. If the person you are buying for likes to sit and play with small toys, they'll love Bakugan. Noah has been obsessed with Monster Jam since I took him last winter. He had a Monster Jam themed birthday and my mom got him this Monster Dirt Arena and it was a big hit. It's filled with kinetic sand (you can buy a refill here) so it isn't as messy as regular sand. For Christmas, I want to get him this monster truck ramp so they can do tricks with the trucks. We are always creating ramps in our house!
I'm not a tablet person but I did buy 2 of these Fire tablets for my older 2 boys. We have an iPad that they like to use and watch YouTube videos on and I really don't like that. I think the tablet is better becuase there can be more educational and less advanced. But I have a little more research to do before they open them! I was gifted the Osmo for the iPad we have and I'm so excited about it! We got the Genius Starter Kit for ages 3-5 and you can buy it for the iPad or the Fire tablet. Osmo offers different kits for different ages so there is an option for everyone! (Currently, the Osmo kits are on sale at Amazon!)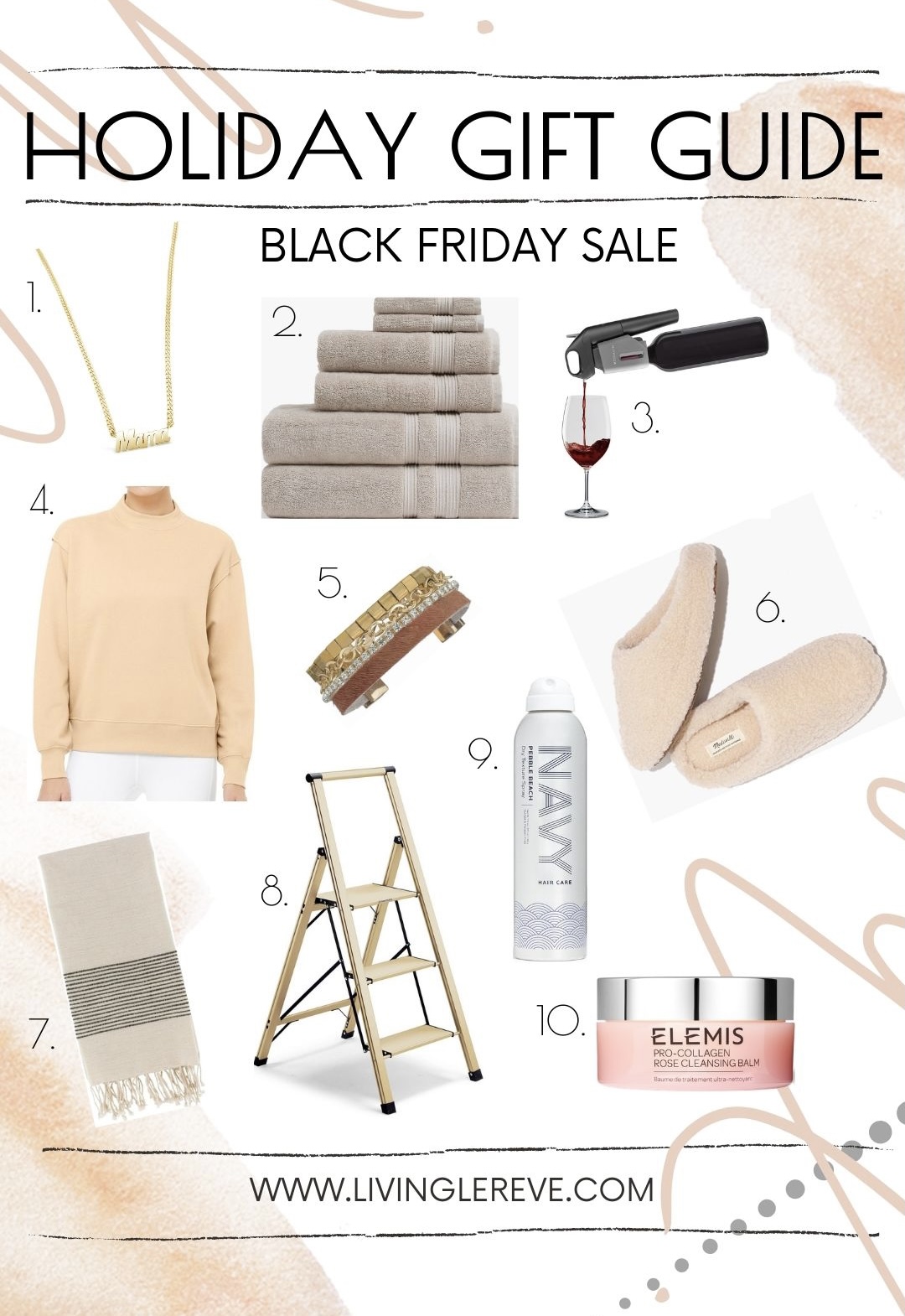 1 | 2 | 3 | 4 | 5 | 6 | 7 | 8 | 9 | 10
There are so many Black Friday deals out there I can't even keep track! I'm sharing a few of my favorite items that are on sale for Black Friday but also, the whole website is on sale!!
Verishope is offering 25% off Men's & Women's Full-priced Fashion + 15% Off Home + Beauty. I've never shopped from this site before but I'm very familiar with the brands they carry and love the mama necklace.
Parachute is offering 20% off everything! Over the summer I upgraded our towels to the bath sheets and my husband commented on how much he loved them and he never comments on things like that! They are large and soft and a perfect gift for the guy you don't know what to buy for. They'll thank you later!
Bloomingdales is offering an additional 10% off sitewide. You can find clothes for everyone, home decor, and gadgets. Last year my husband gifted me this wine preservation system. I didn't get to use it because I got pregnant but I'm looking forward to using it this winter when I want only one glass of wine and don't want the whole bottle to go bad. You can get 15% off this item with code THANKS
Alo Yoga is one of my favorites! They are offering up to 70% off sitewide, no code necessary! My absolute favorite sweatshirt is marked down and is something I promise you will wear on repeat this winter.
Victoria Emerson is having BOGO FREE until the 27th and 11/28-12/1: 50% off sitewide. Their bracelets are so charming.
Madewell is offering up to 50% off best sellers & 30% off (almost) everything else from 11/26-11/29 and on 11/30 you can get 40% off your purchase.
McGee & Co. is offering 20% off sitewide through 11/30 with code SOVERYTHANKFUL They have the best home accessories and I can always find a place for something from this site. I am going to buy these hand towels to drape over our master sinks.
Frontgate is offering 25% off sitewide, up to 40% on some items. With all the organizing happening with more time at home, there is no better time than now to gift this ultra-chic step stool. I have the white one in my closet and wish I had got this gold option! I also think this is a great time to add some holiday decor to your home!
Navy Hair Care is offering 35% Off Sitewide + Free Priority Shipping On Orders Over $50. I used my friend's texture spray and it did wonders to my flat hair, I have been a fan of this product ever since!
Elemis is offering 30% off plus a free gift if you spend over $125 with code SURPRISE. I have talked about their Rose Cleansing Balm before and it is just that good. It goes on so smoothly and makes your skin feel extra soft.
Live votre rêve!