It's here! The gift guide for him. Whether you've been married for years or newly dating you can find the perfect gift below. When I create anything regarding men I think of my husband of course but also my brother and brother-in-law. Each of them is really close with one another and great friends but when it comes to style and lifestyle, they couldn't be more different.
My brother in law is very active and enjoys running outside, has a simple and practical style. My brother has a poor preppy style, loves his wine and a good cocktail and always smells nice. My husband is also active but considering he is a professional athlete he wants nothing to do with active gear but he does love tech gadgets, golf, and has a beautiful beard he maintains! With those three men in mind here is my gift guide for him.
Happy shopping!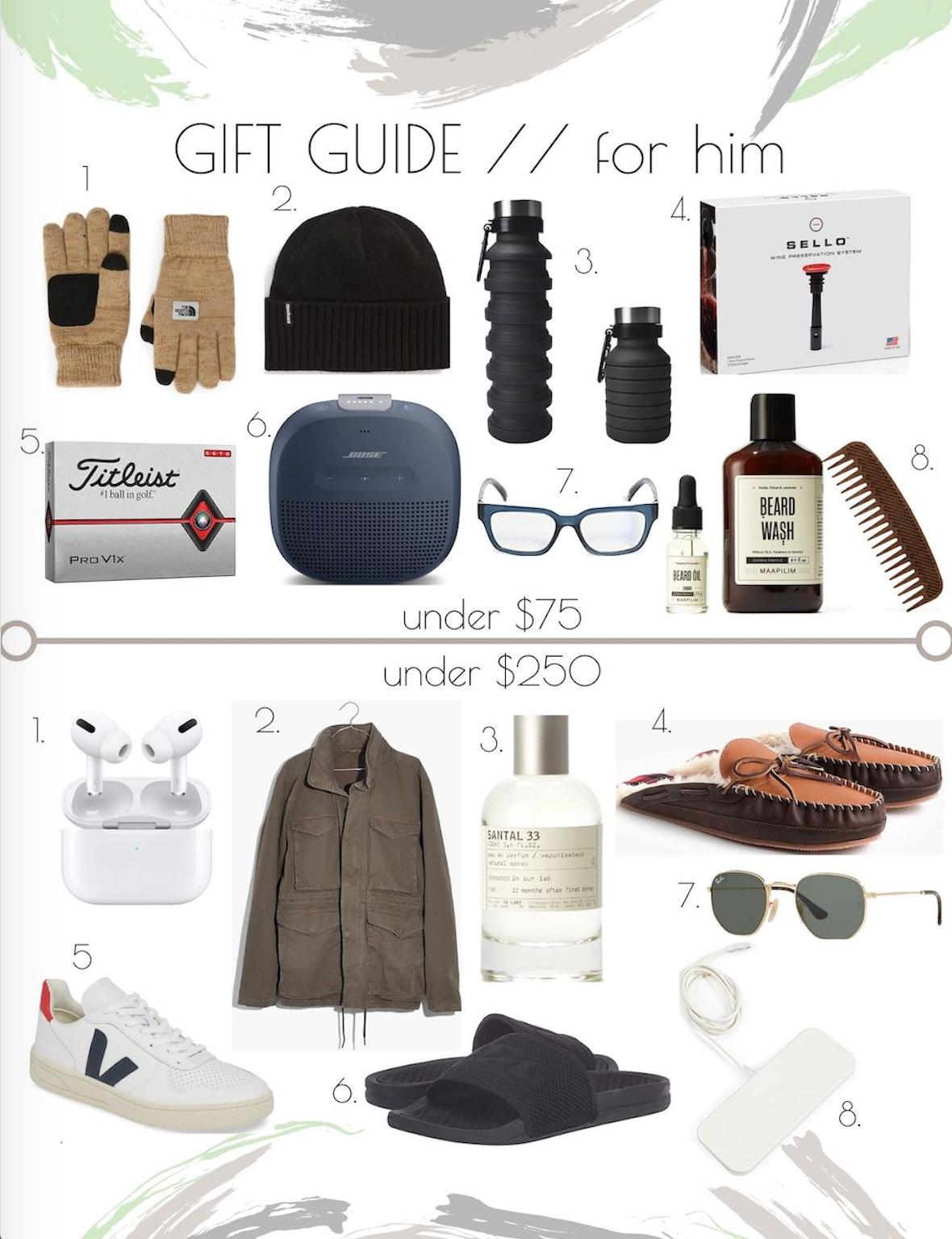 under $75 //
1 | 2 | 3 | 4 | 5 | 6 | 7 | 8
under $250 //
1 | 2 | 3 | 4 | 5 | 6 | 7 | 8
Happy Holidays
Live votre rêve!