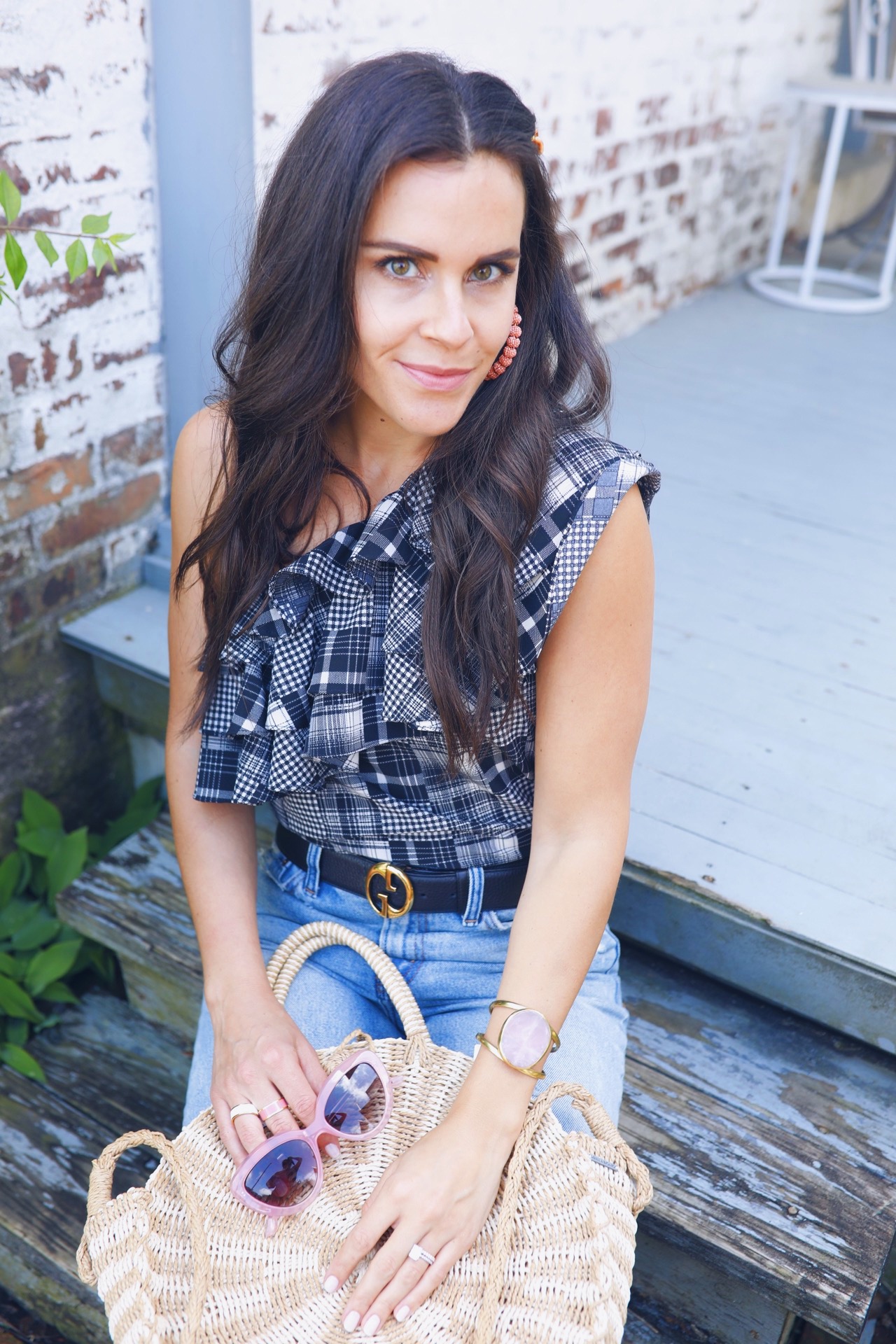 Plaid is often on winter fabrics like flannel and wool and is associated with colder months. Last year I got this one shoulder ruffled top and wasn't sure how often I would wear it. The fabric is light and perfect for summer but the print is dark and works better for fall. Well, last week I figured out how to make plaid work perfectly for summer.
The biggest factor for making plaid work during summer is material. The material of your plaid needs to be a light fabric, stay away from flannel, wool and leather and look for cotton, linen, silk and other light fabrics. You also need to consider the material of the rest of your outfit. Light washes, rattan shoes or bag, colored jewelry are things that style your outfit for summer.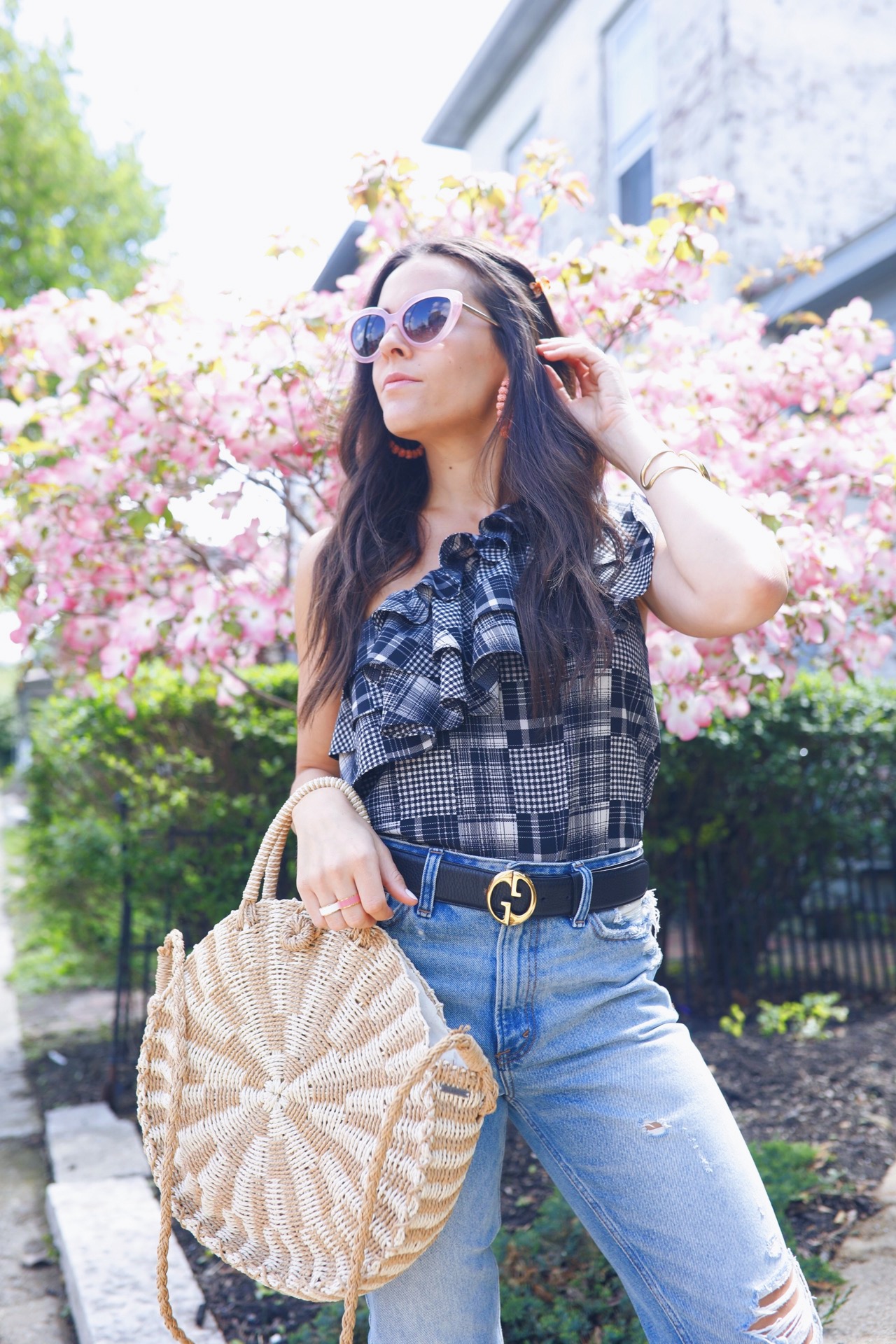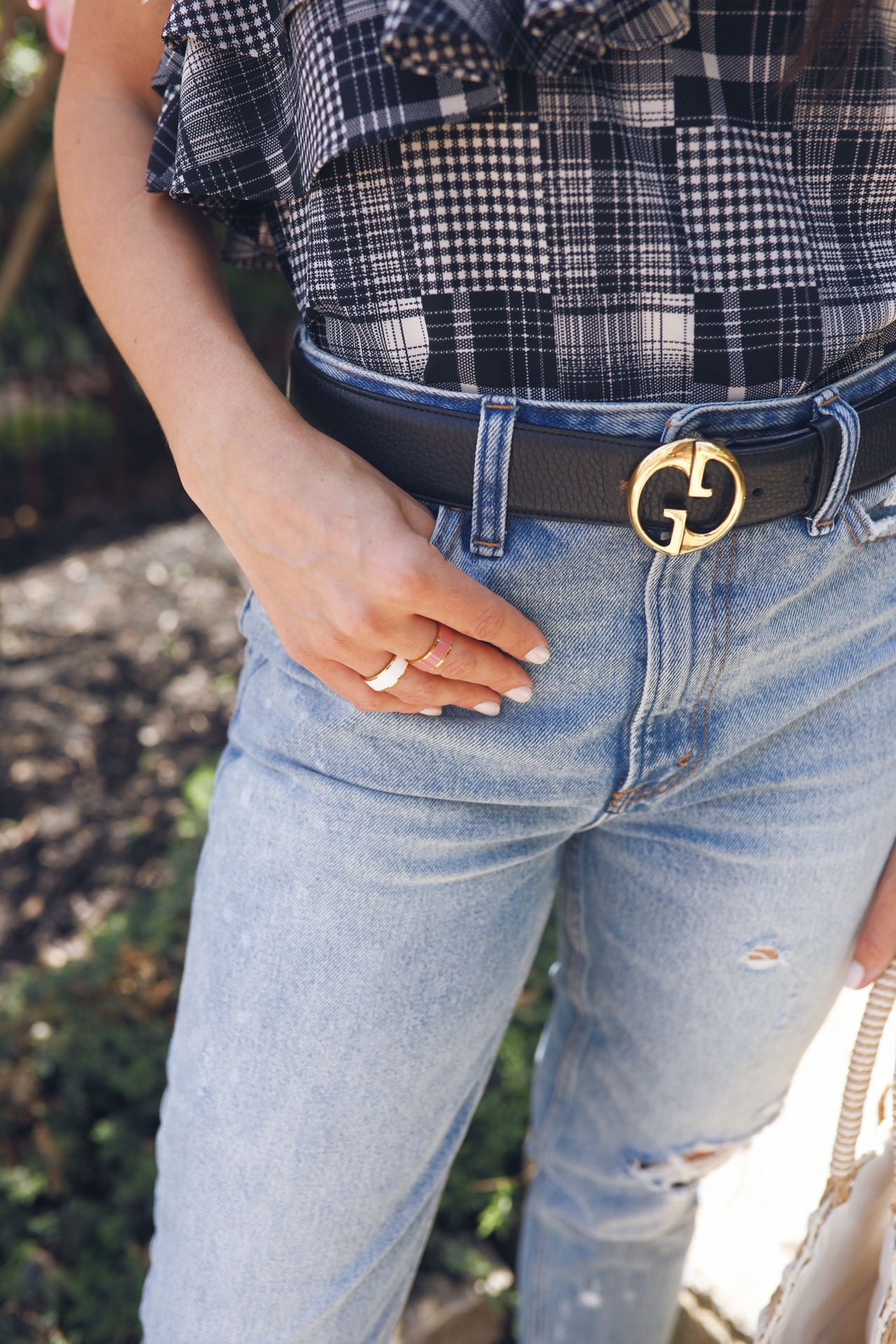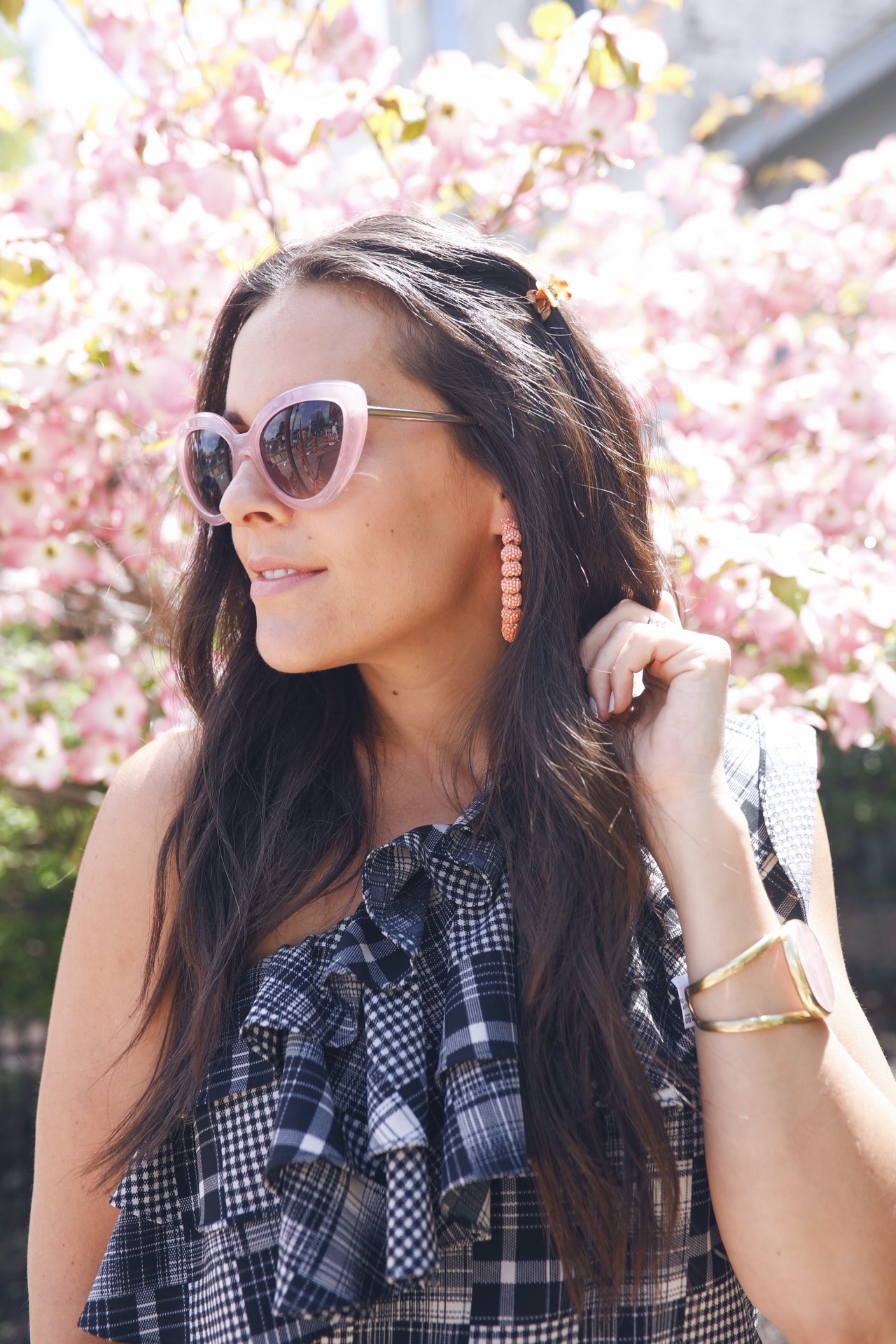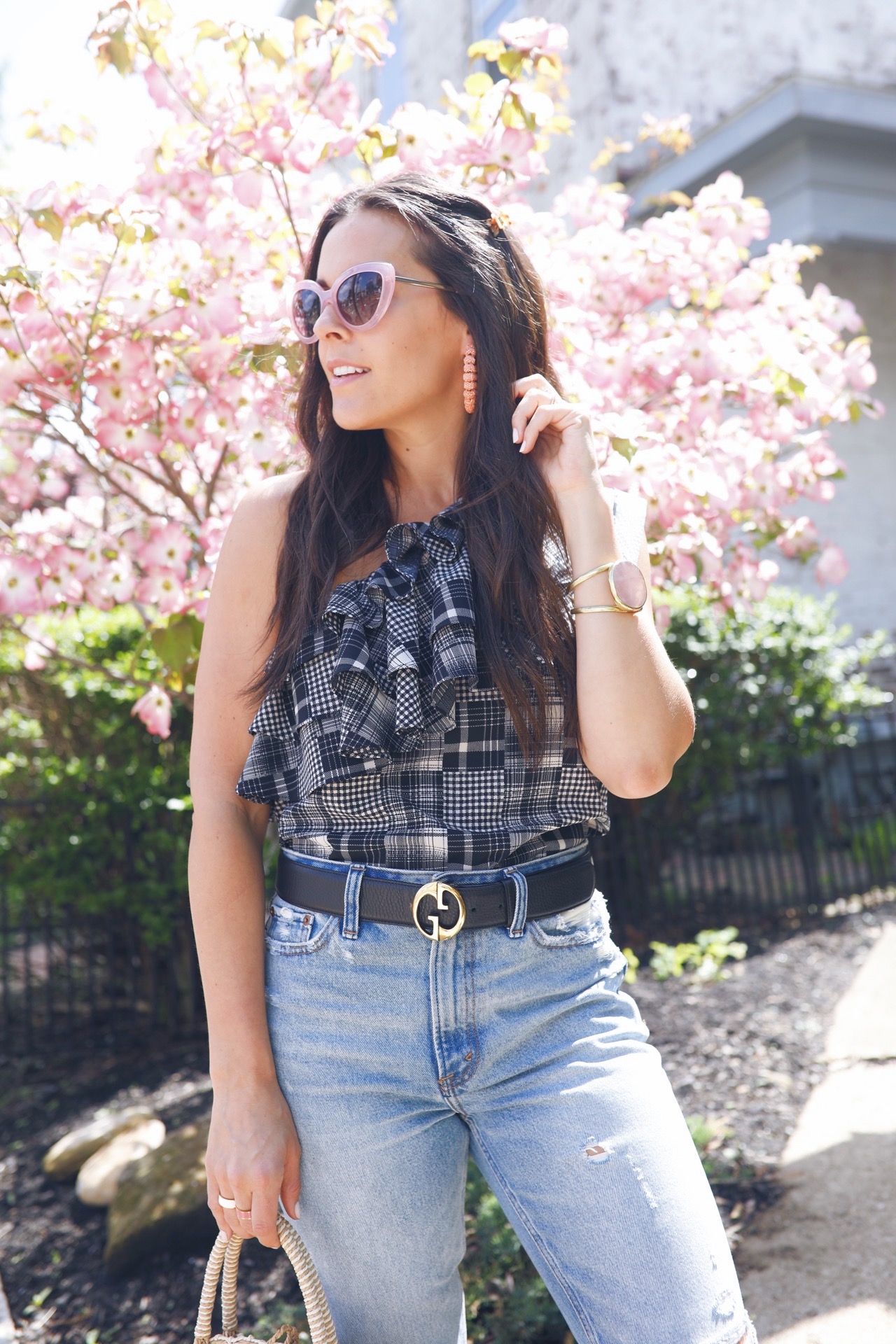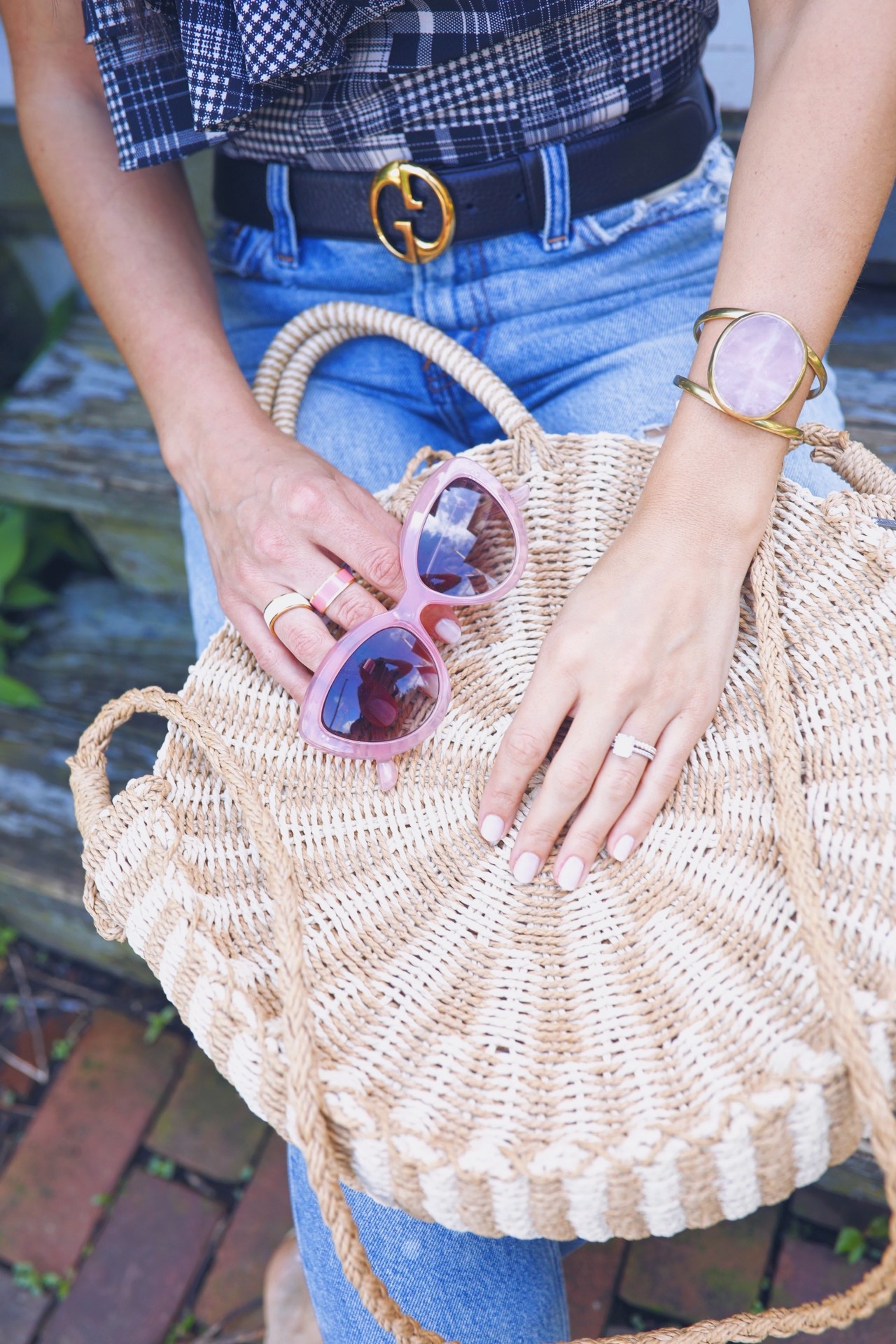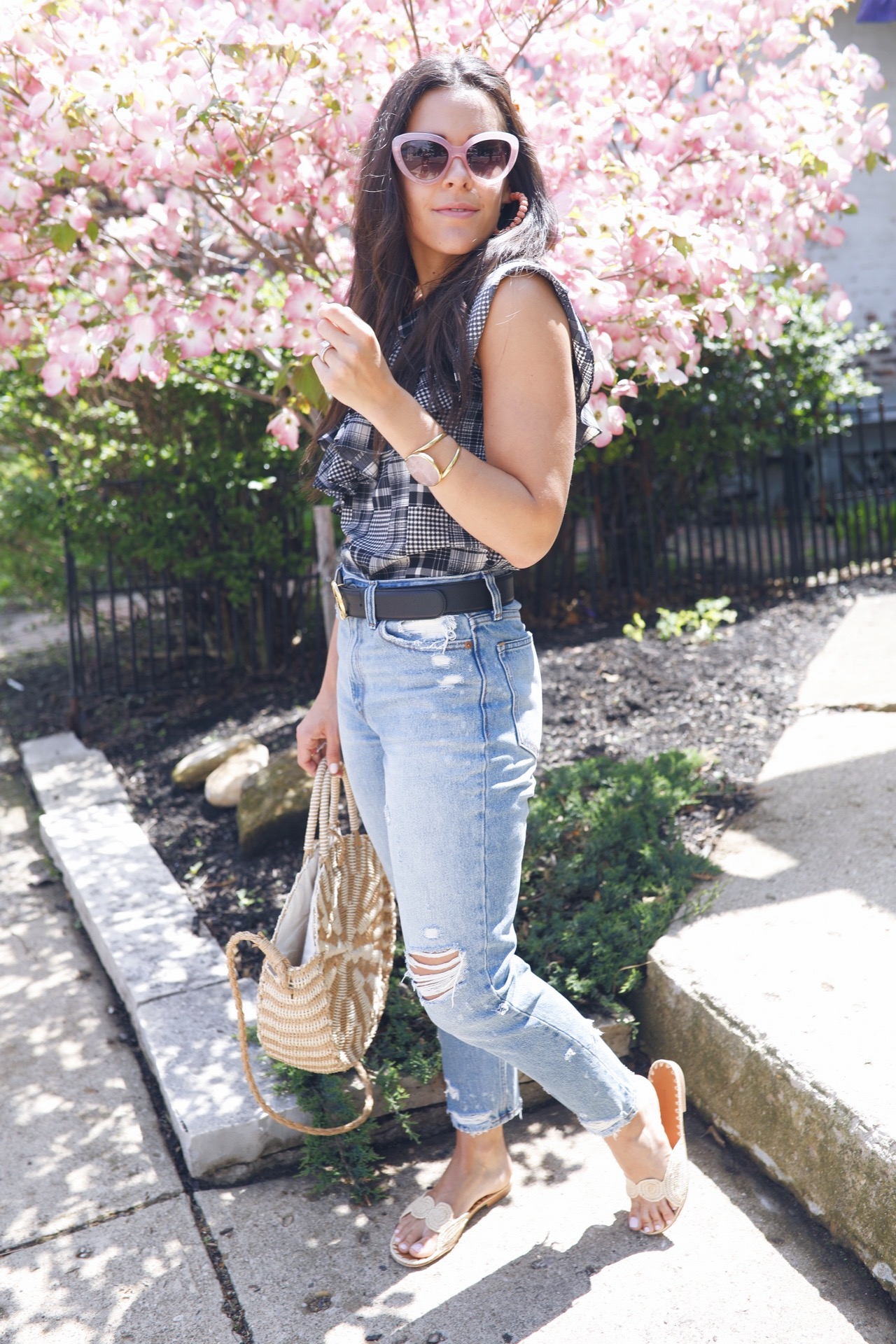 The Breakdown:
I wore this top in the winter with a pair of black cropped denim pants, white booties and a leather jacket tossed over my shoulders. Six months later and 40 degrees warmer I was ready to style my plaid top again. Light washed denim, raffia sandals, a woven bag and pink accessories made the plaid perfect for summer.
top | MISA Los Angeles
jeans | Abercrombie 'High Rise Mom Jeans'
belt | Gucci (similar)
shoes | Carrie Forbes 'Naima Slides'
bag | Billabong x Sincerely Jules 'Keep It Simple Tote'
accessories | from Rowe Boutique
Live votre rêve!