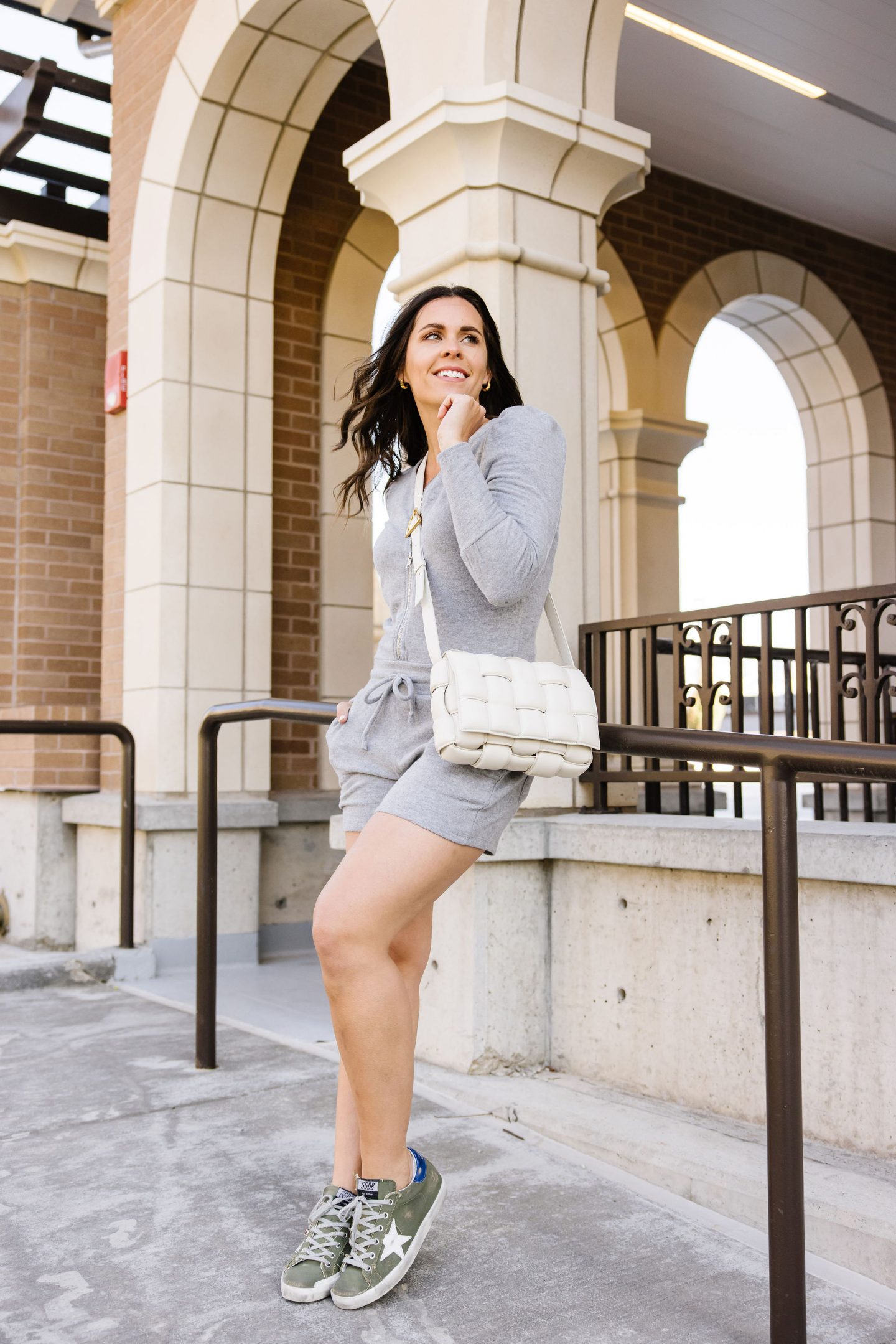 While I was pregnant with my third child I was seeing a lot of first-time moms on social media talk about nursing-friendly outfits. I would use their link to swipe up and really look into the item of clothing, usually trying to figure out how it was nursing-friendly. Now, a lot of clothes were nursing-friendly but some just didn't seem to cut it. My baby is now 8 months old and I am finally getting around to sharing what really makes an outfit nursing-friendly.
I am very comfortable nursing out in public because a baby needs to eat and this is a natural thing to do. I also have never used a nursing shield or cover. Actually, maybe a handful of times, but really, not many. I sometimes think using a nursing cover can draw more attention so I chose to use mine when my babies were really small and I needed to guide them more, my outfit just wasn't cooperating, or if I'm with my husband because he is usually more uncomfortable than me!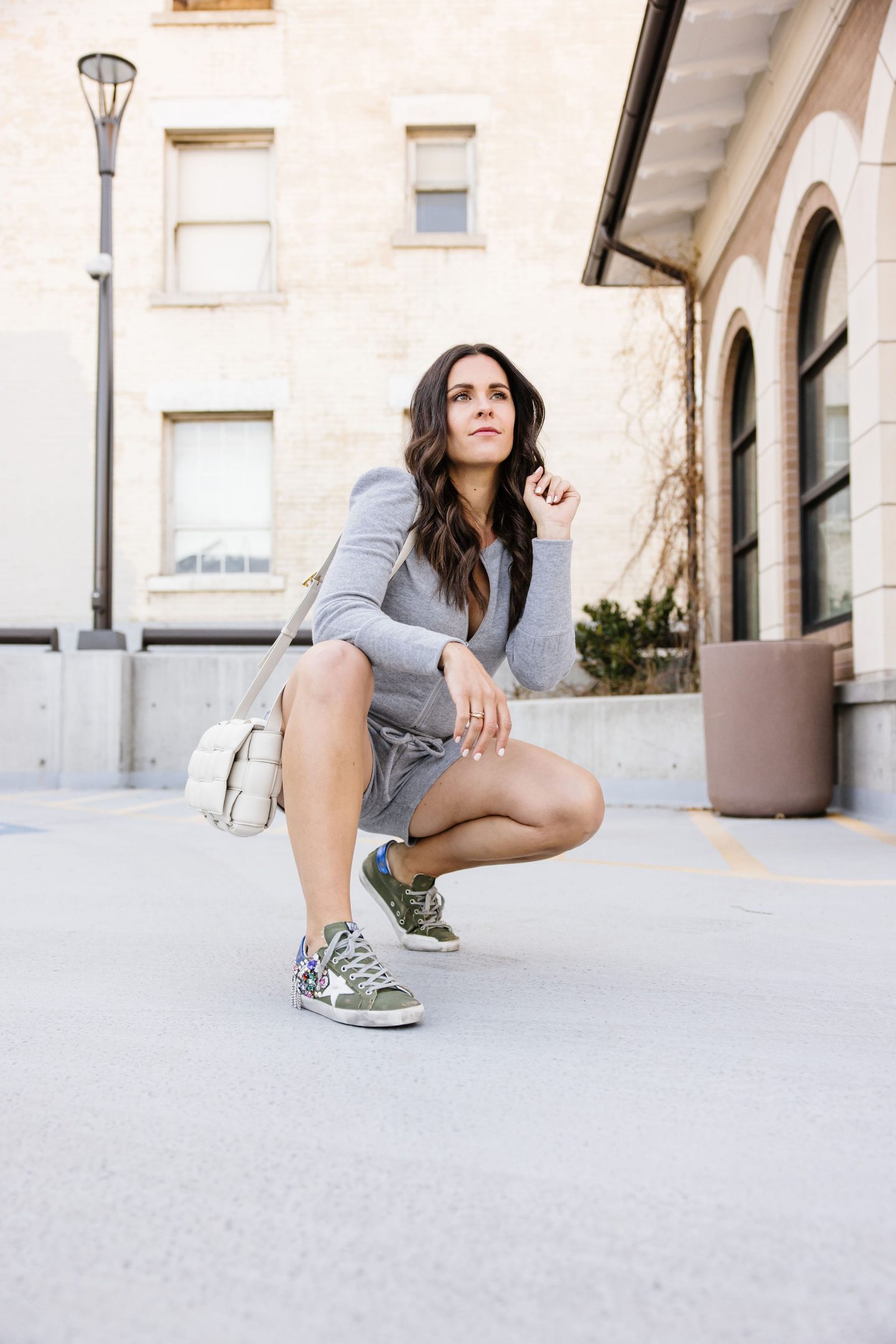 A few things to consider if you are easily trying to nurse your baby and don't want to fully undress.
|| buttoned tops/dresses: dresses are the hardest to be nursing-friendly because you may have to lift up the whole dress or take the whole thing down and that is not going to work in public! I love to find things tops that have a few buttons at the top to open and easily nurse your baby.
|| zipper outfits: this includes the outfit I am wearing as well as hoodies. One of the first times I nursed my firstborn in public was after a hike with friends. We were out to lunch and I had on a nursing sports bra, a muscle tank, and a zip-up jacket. I easily slid my tank to the side, unclicked my strap, and used my jacket to go over the baby's head in case the waiter was to walk by. It was perfect.
|| v-neck shirts: I didn't learn this trick until my second. I always lifted my shirts up from the bottom to nurse but after talking to a friend who was nursing her second, she mentioned out all her v-neck shirts were stretched out from nursing. This really is super easy, pull down your shirt, unclip your bran and no one will even know what is going on.
|| muscle tanks: similar to the v-neck, with a muscle tank you can pull your shirt to the side to access your boob. This type of shirt might be the ultimate go-to.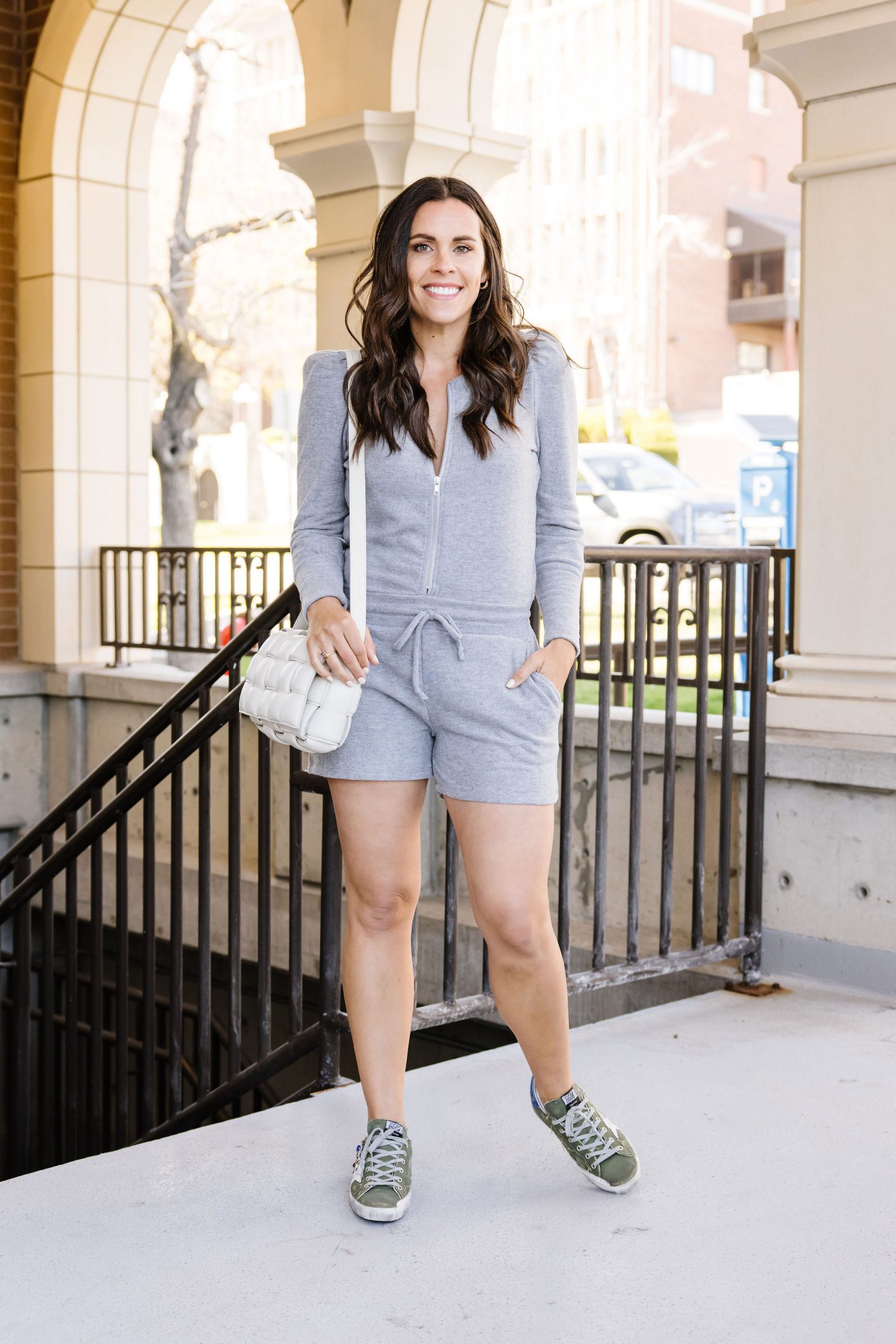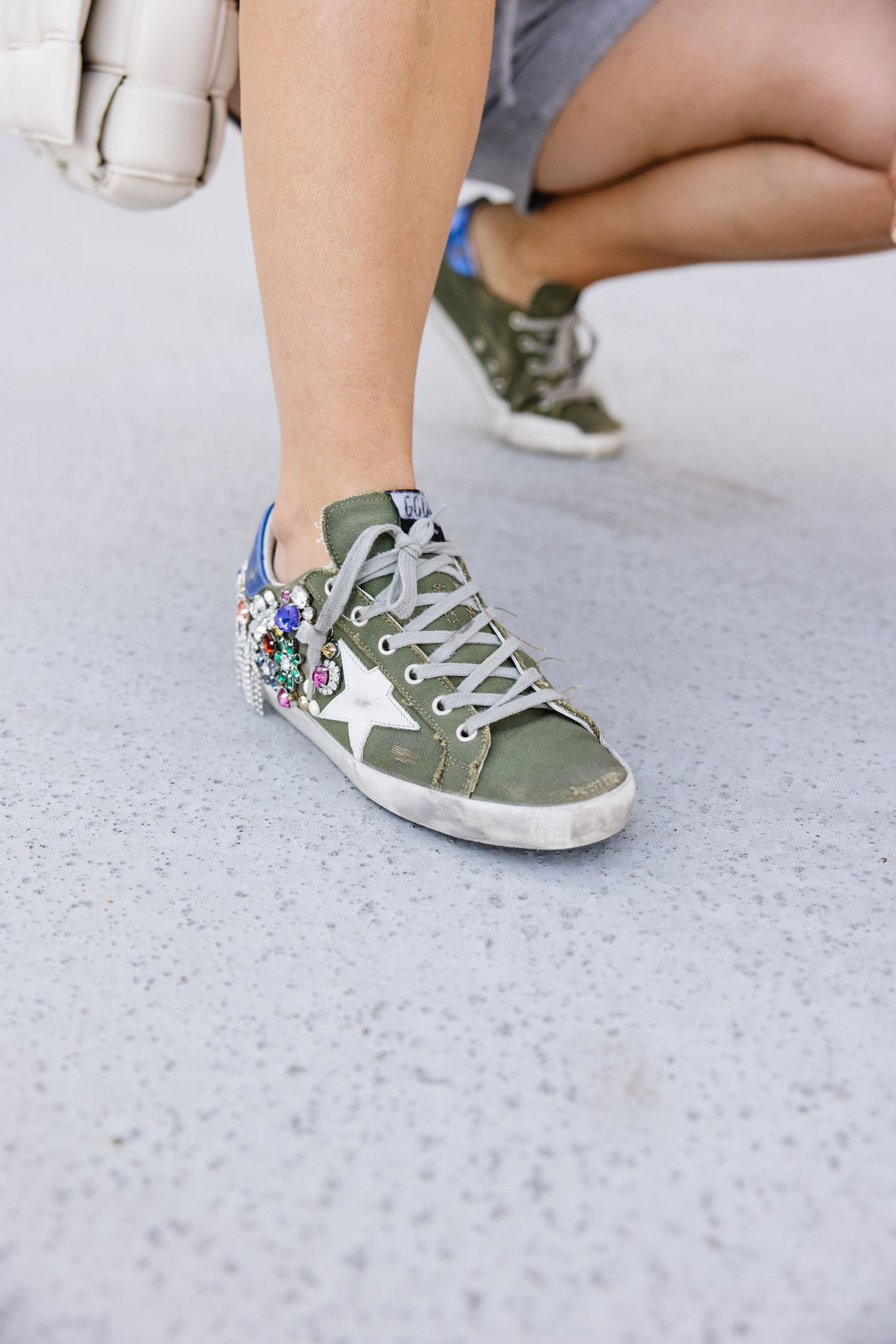 The Breakdown:
When I saw this zipped up I knew this would be a great nursing-friendly option. I am still getting used to Utah spring where the weather changes more than I could imagine. Since the humidity is so low here it gets really cool outside when the sun goes down or behind a cloud so I thought this long sleeve short option was nice. I love flip flops but it's much easier to chase kids in sneakers so I have been wearing them a lot more! By the way, this romper is soooooo soft. When I first put it on, I actually said "oh, wow!", plus it's under $100!
romper || Chaser
bag || Bottega Veneta 
shoes || Golden Goose
earrings || Revolve (40% off!)
Live votre rêve!