Shopping for your best friend should be easy because it's like shopping for your best friend. I love thinking really hard what my friends would like, they are similar to me but at the same time they have their own strong personalities. This gift guide for your best friend should cover all types of girls.
The most random gift on this gift guide would be the soap rocks. The only reason I put these one here is becuase I got 2 as a gift once and to my surprise I loved them. They are so beautiful, have a little bit of metallic in them and make your whole bathroom smell good. Another slightly random one may be the workout gloves but if you have a girlfriend that likes to lift weights buy these! I don't have these workout gloves but they look really comfortable without being too bulky and add just enough grip.
The Year of Cozy was my number one selling item from my 2018 gift guide and sold out but it is back in stock! I also had a silk pillow case in my gift guide. Last year I shared this one that's under $30 but if you feel like really spoiling your friend go with the Slip silk pillowcase and eye mask!
Happy Shopping!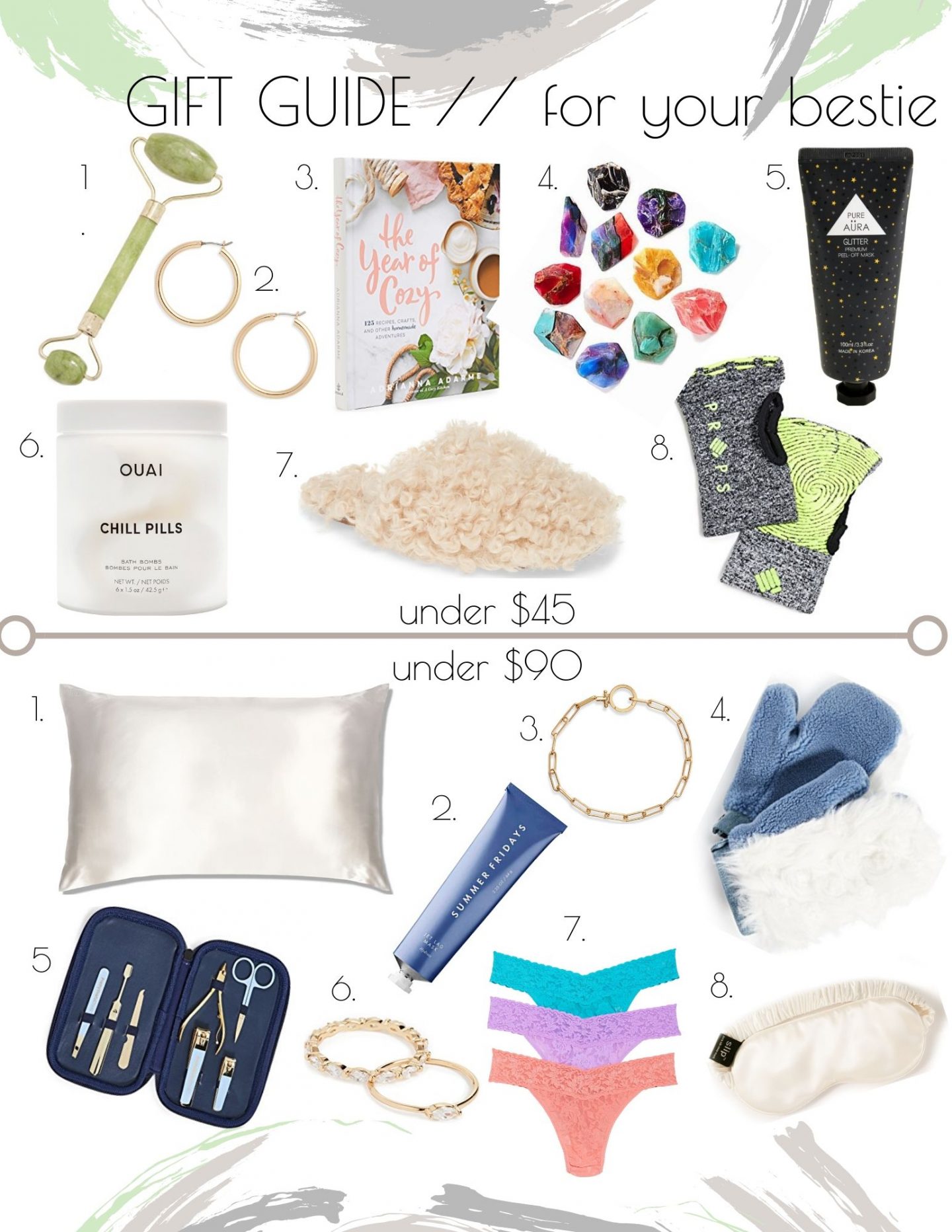 under $45 //
1 | 2 | 3 | 4 | 5 | 6 | 7 | 8
under $90 //
1 | 2 | 3 | 4 | 5 | 6 | 7 | 8
Live votre rêve!