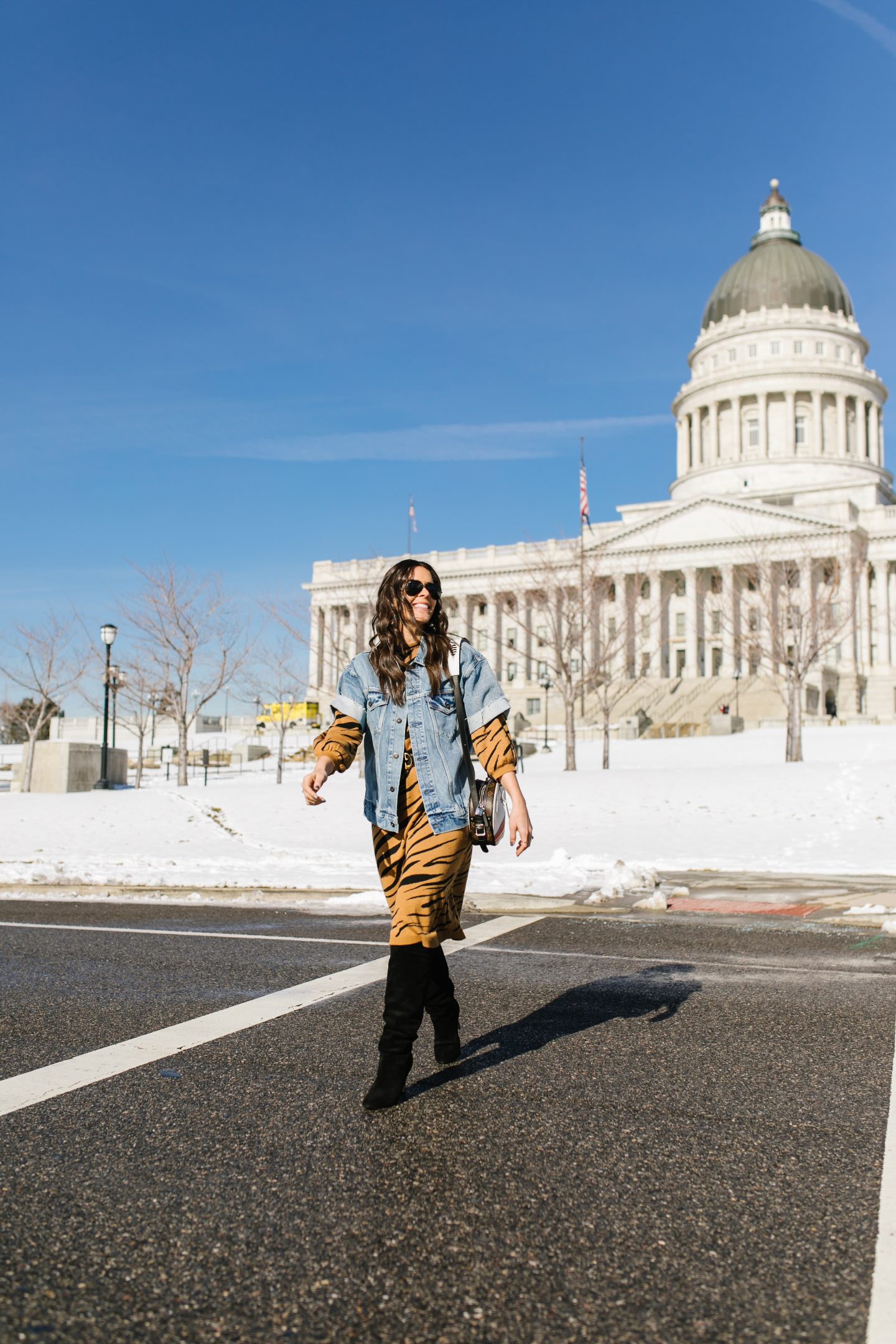 Two months ago it happened. The likes from my Instagram account disappeared. At first I couldn't believe Instagram actually hid them, I had heard so much about likes disappearing but wasn't sure if it would actually ever happen. What I didn't realize was that I was one of a select few. Now I'm figuring how I feel about Instagram hiding my likes.

A little bit of how it works. For my account and other accounts I see it will say "[name of Instagram account] and others" under the post where likes would typically appear. It may also say "[name of Instagram account] and hundreds of others" or "[name of Instagram account] and thousands of others". A person having 100 likes looks the same as a person have 999 likes. What you can do is click on the "and others" to see which accounts have liked and I suppose you could count each account if you were desperate to know how many they had but are likes really that important?
As far as my account goes, it looks the same as other accounts. I do have a business account therefore I have access to view my insights. I can see my likes, profile visits, impressions, and more. When my likes first got taken away I would go over to my personal private account, view Living LeReve and check it that way. Totally cheating the system but I wasn't used to not seeing my likes. The reason I feel better having access to my likes is to know what my followers wants to see more of. If a post only gets a couple of hundred likes I need to think why and make some changes. Low likes on a photo could be due to the time I chose to post, the caption or lack of, or just the photo itself.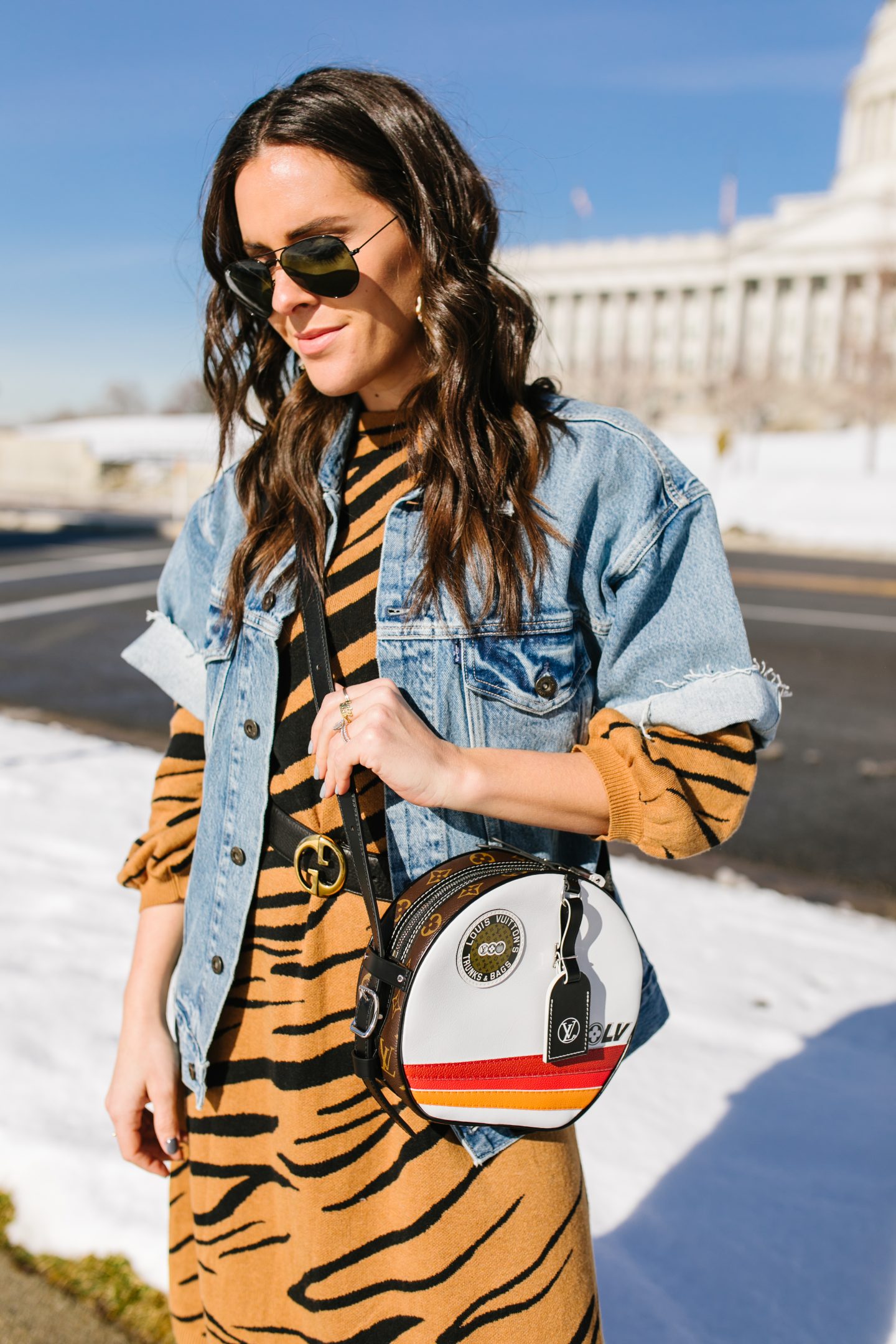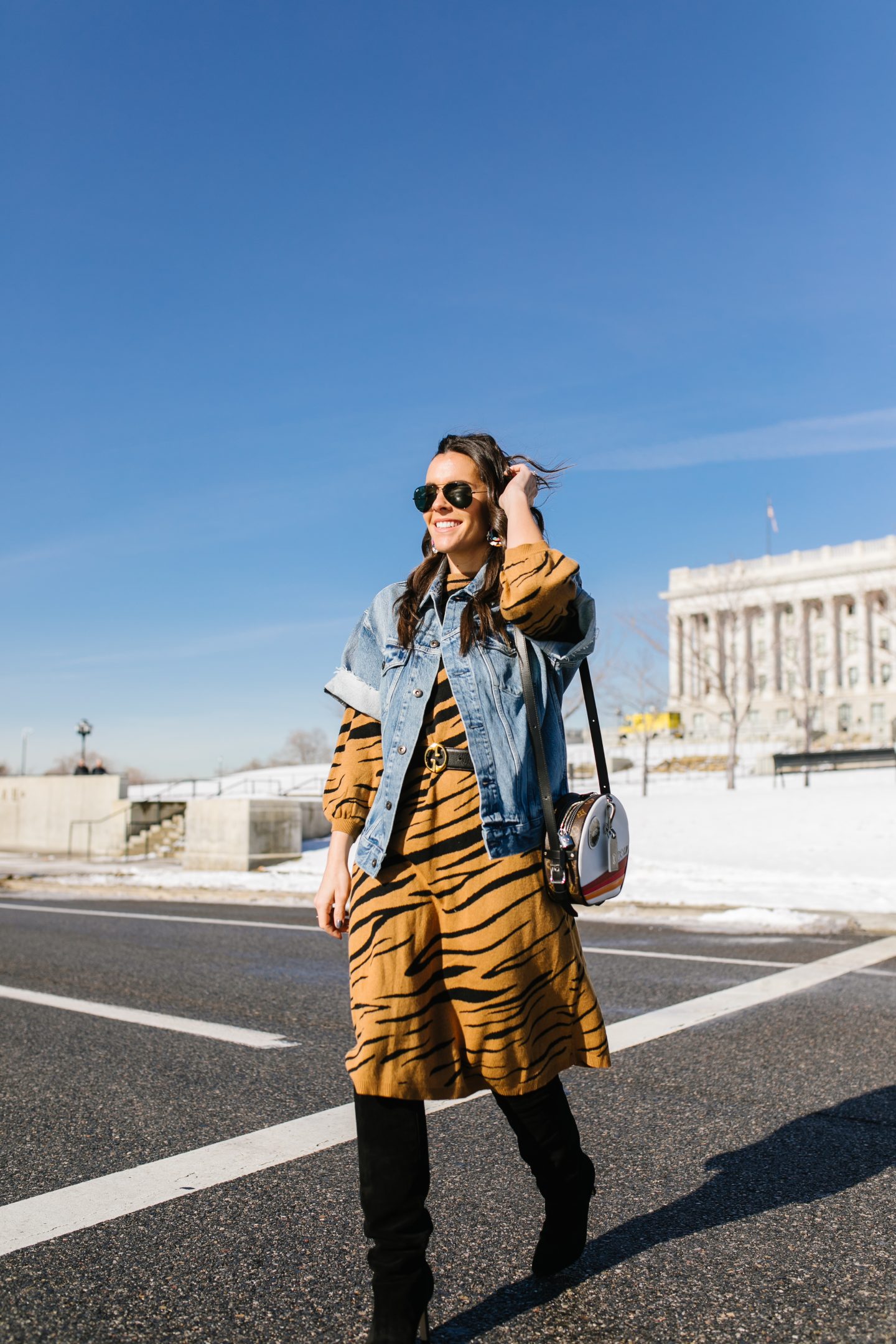 I think it's a good thing for Instagram to hide the number of likes. I never let the likes get to me too much, I would surely be confused why some photos did better than others or how some other accounts had more than me. Now that I can't see how many likes other influencers have it has made me compare myself to others a lot less which is really important. Seeing others' likes also influenced how I viewed their profile. If I was looking to follow someone new, I would check their feed and if I liked the overall aesthetic I would then look at their engagement. If this person had a high engagement rate then I was more likely to follow them because they seemed more legit rather than me just choosing to follow them solely on if I liked their images or not.
Hiding likes will be a good thing. It will take some getting used to for sure especially since the number of likes is such an important metric for content creators. But as long as we can see our own I think that is all we need.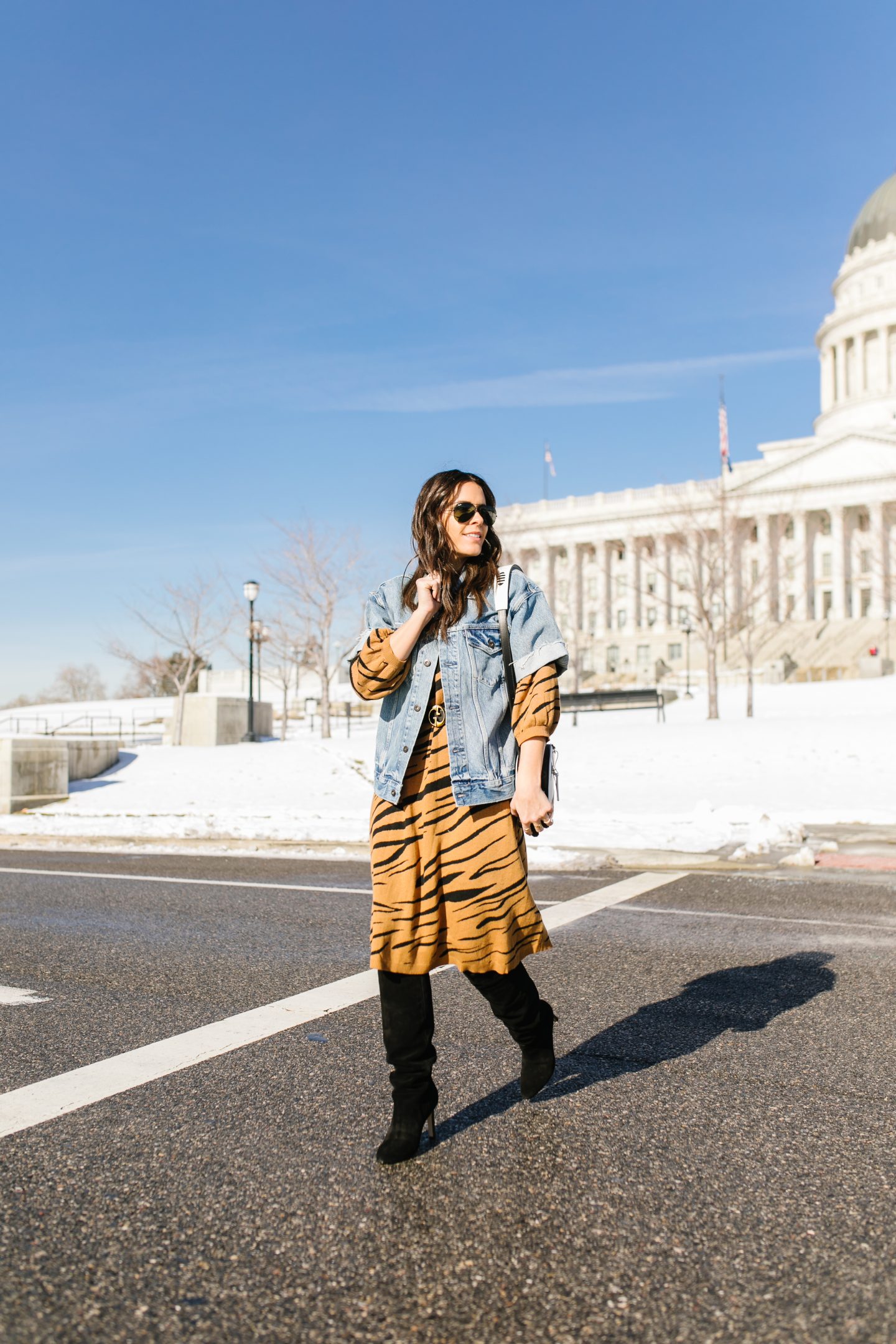 The Breakdown:
Most of you know my son loves tigers so when I see tigers on clothes or a tiger print I feel like I need to have it. When I saw this tiger print dress I just had to try it on. At first I wasn't sure about the shape of the dress itself. The dress is a midi length, has a high neck and long sleeves so I felt like there was too much fabric and covered up too much. Adding the denim jacket broke up the print which I love. I also added a belt to elevate the style of the dress. The dress came with a black fabric belt but I like the structure of my leather belt better.

Live votre rêve!