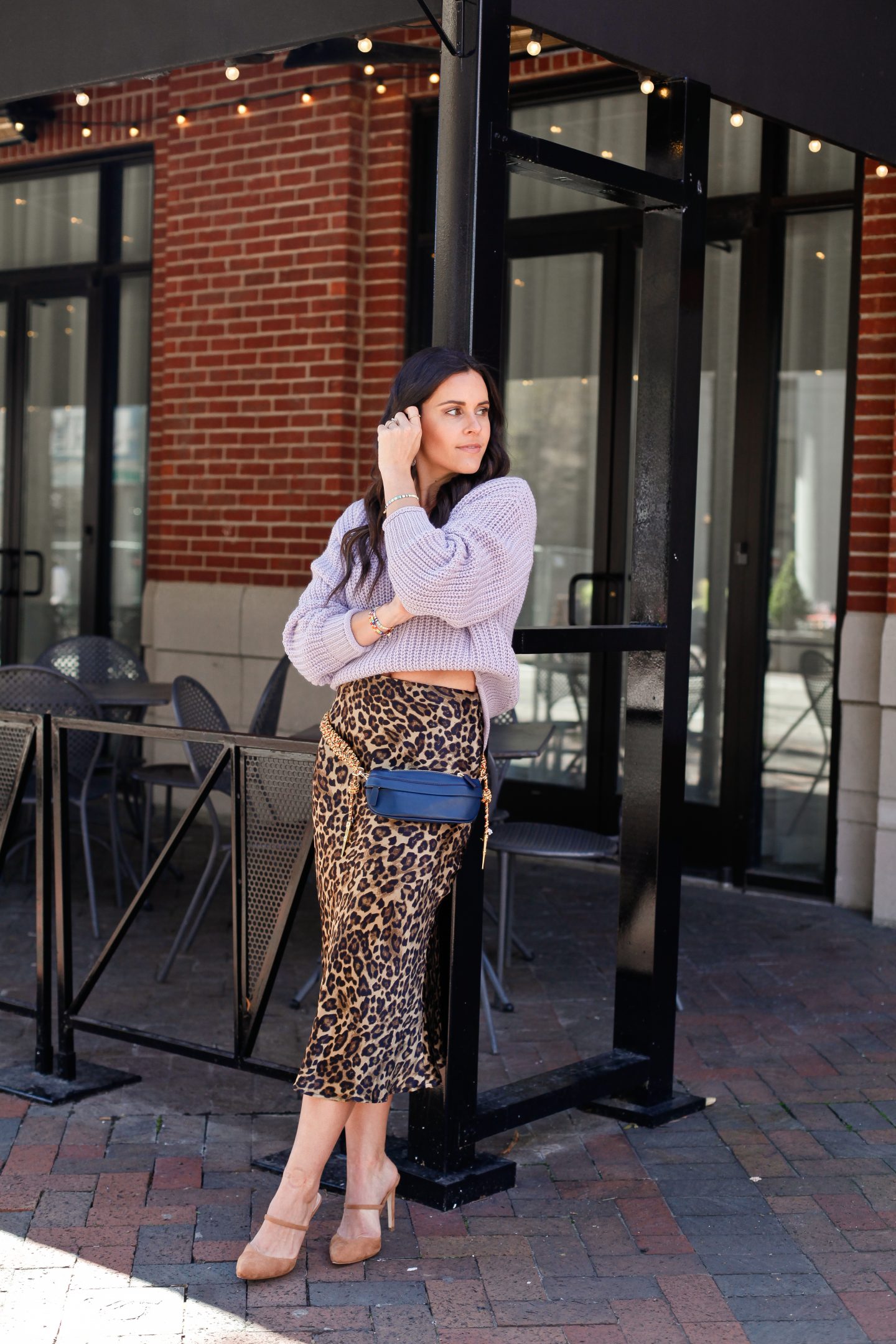 Daffodiles and tullips have come and gone, the sun is shining more, spring is officially here and….. it's still cold. It can be hard to dress for spring when temperatures are below 60 degrees. You want to reach for that dark colored puffy coat, knitted scarf and boots but then again, it's almost spring!
To dress for spring when it's cold you can still wear your chunky sweaters but choose a bright or pastel color like this beautiful lilac sweater I'm wearing. Spring colors in thicker fabrics are the perfect thing to wear this time of year. I tend to shy away from denim in the spring and summer since its ususally warmer.
This leopard skirt can transition through all the seasons. In the fall I'd wear this skirt with a graphic tee and a leather jacket with booties. In the winter I'd wear this with a turtleneck and a blazer or a denim jacket and boots. This is my spring look with pumps and a bright colored sweater and for the summer, I'll wear sandals and a knotted tee. I love a versatile item of clothing!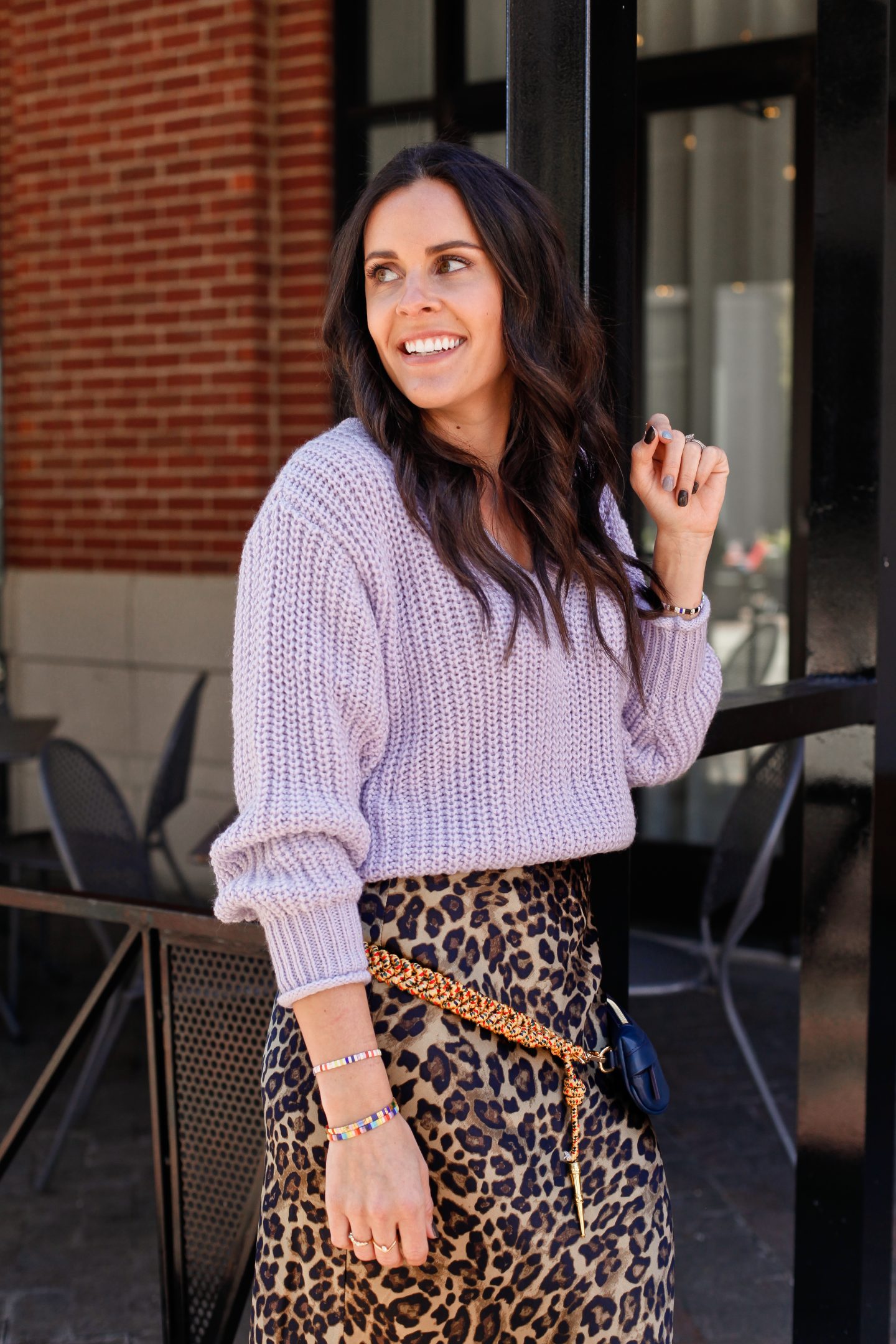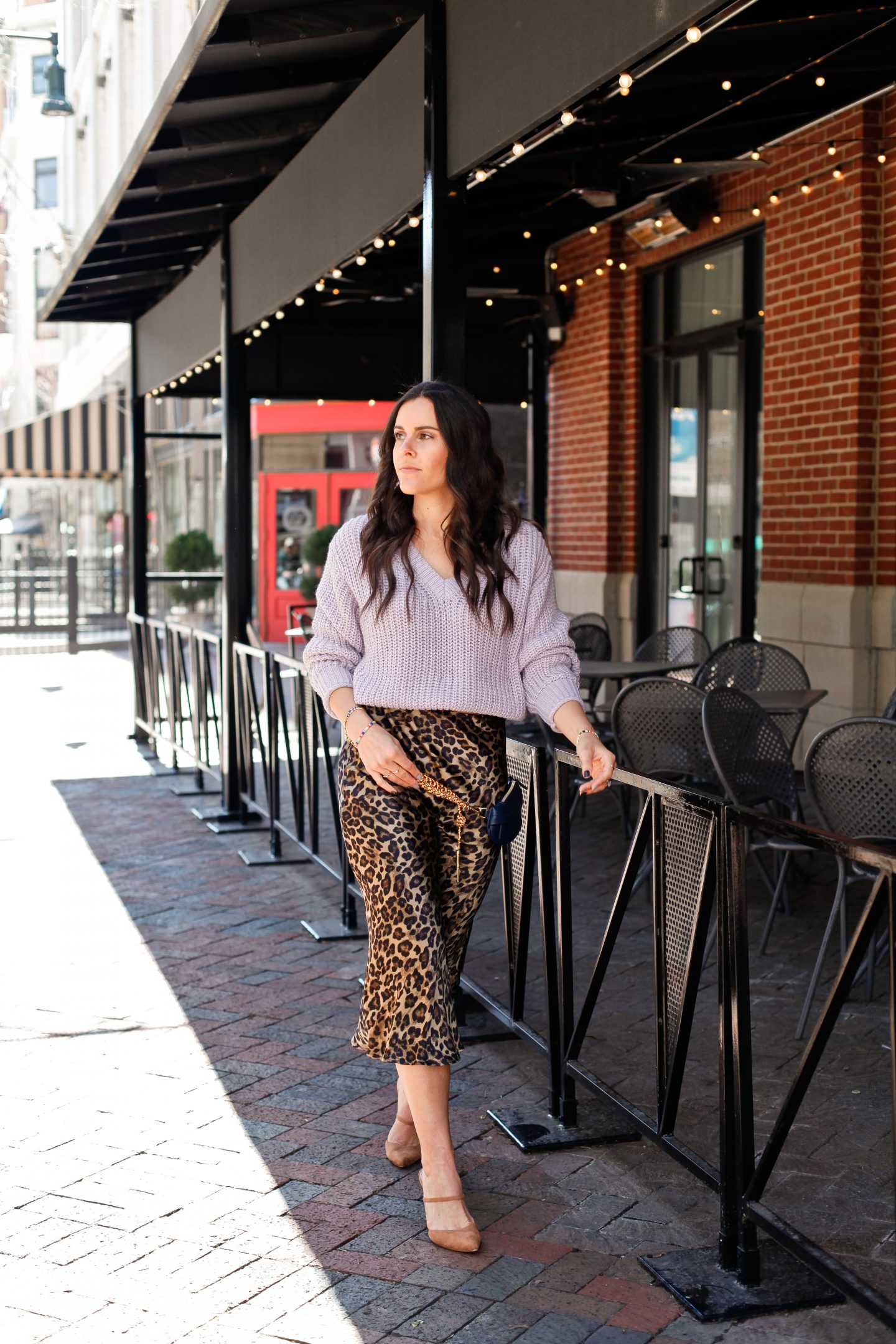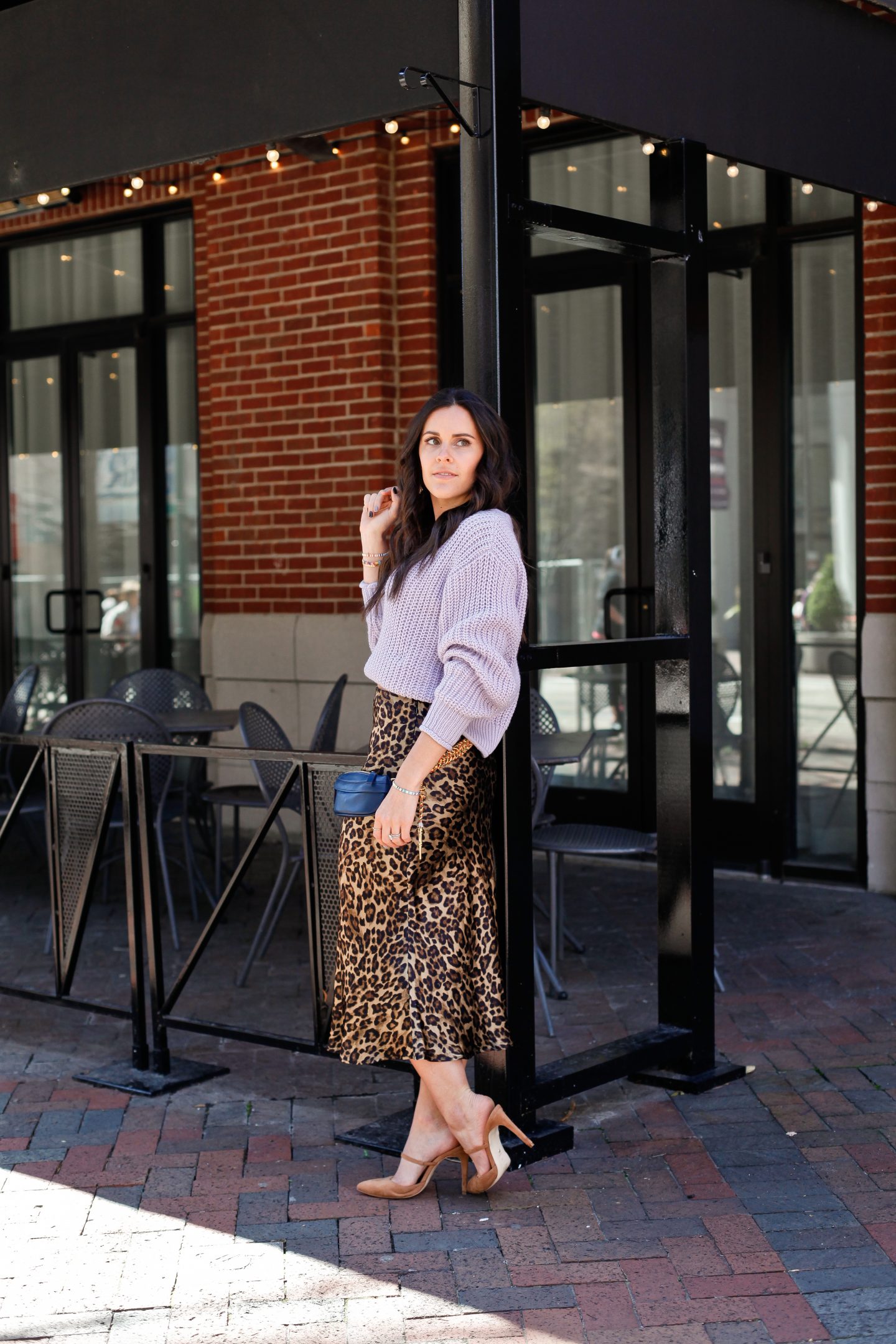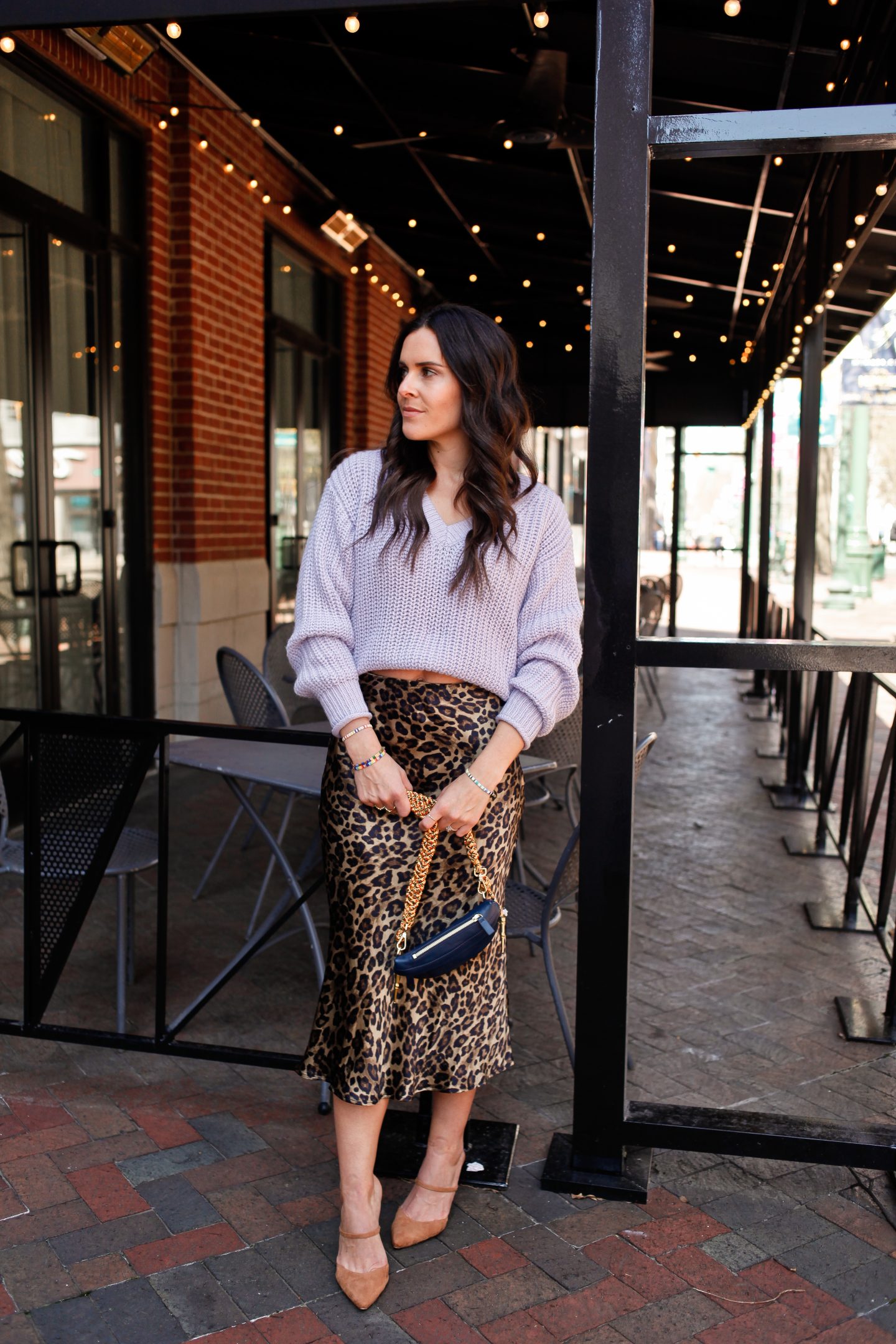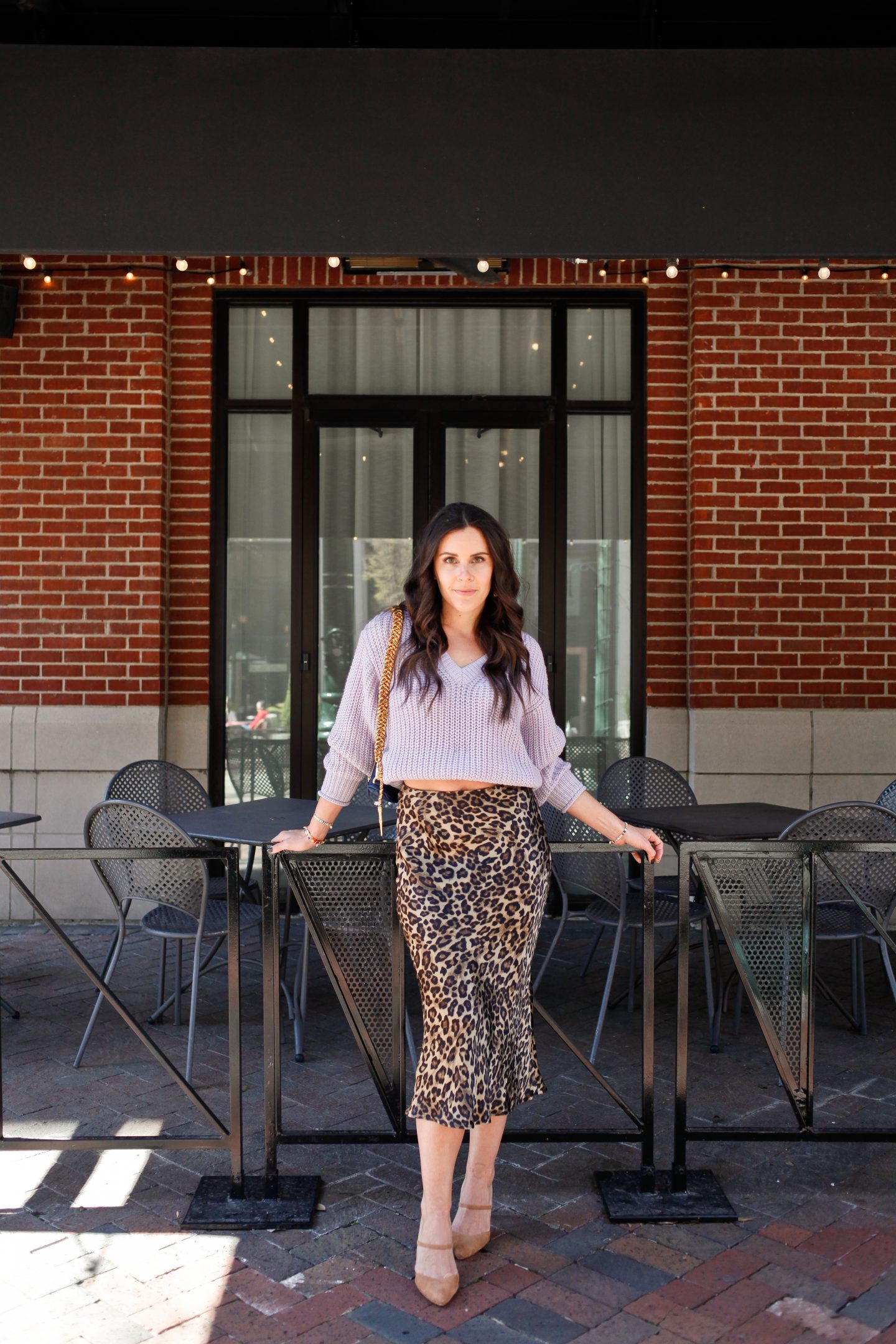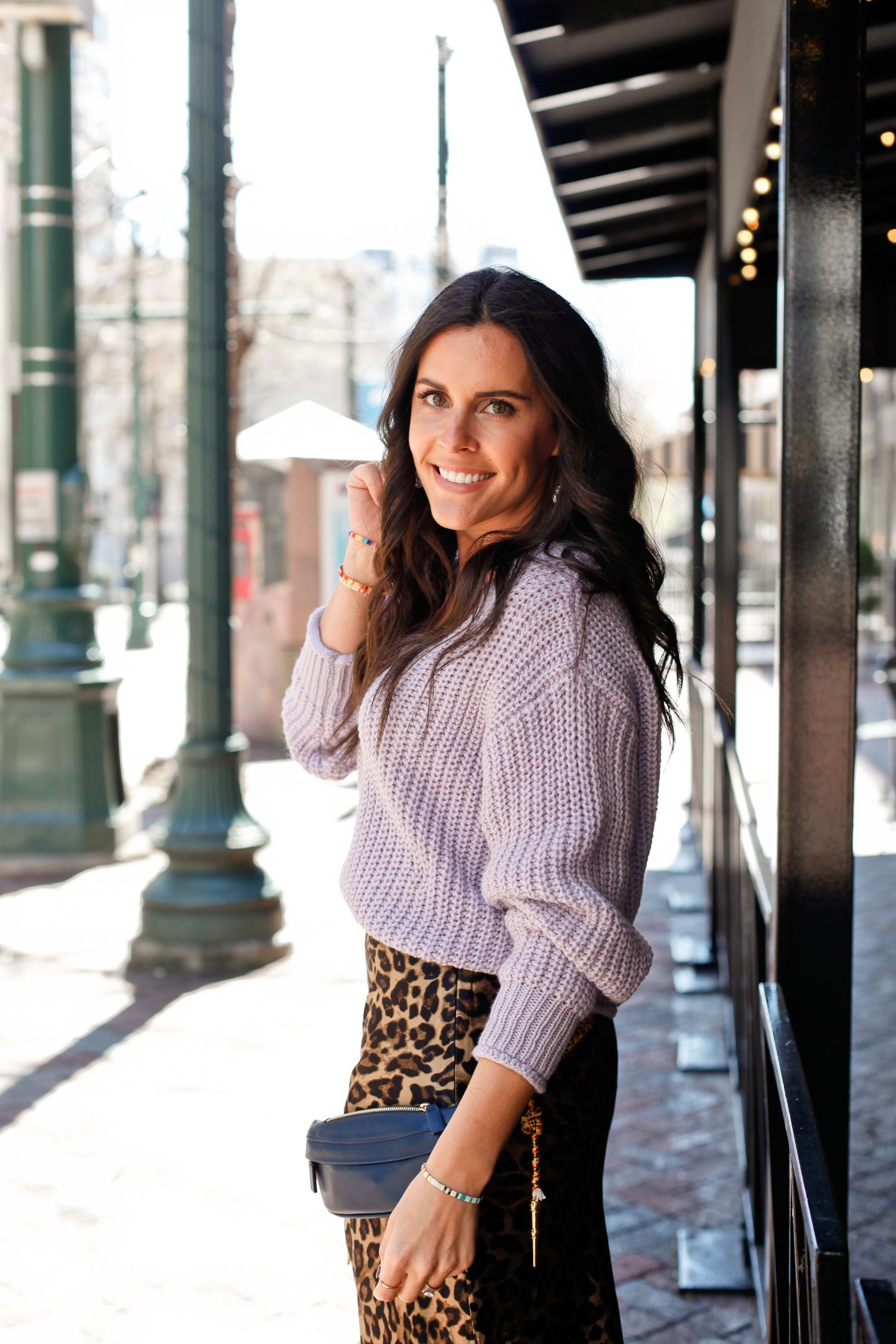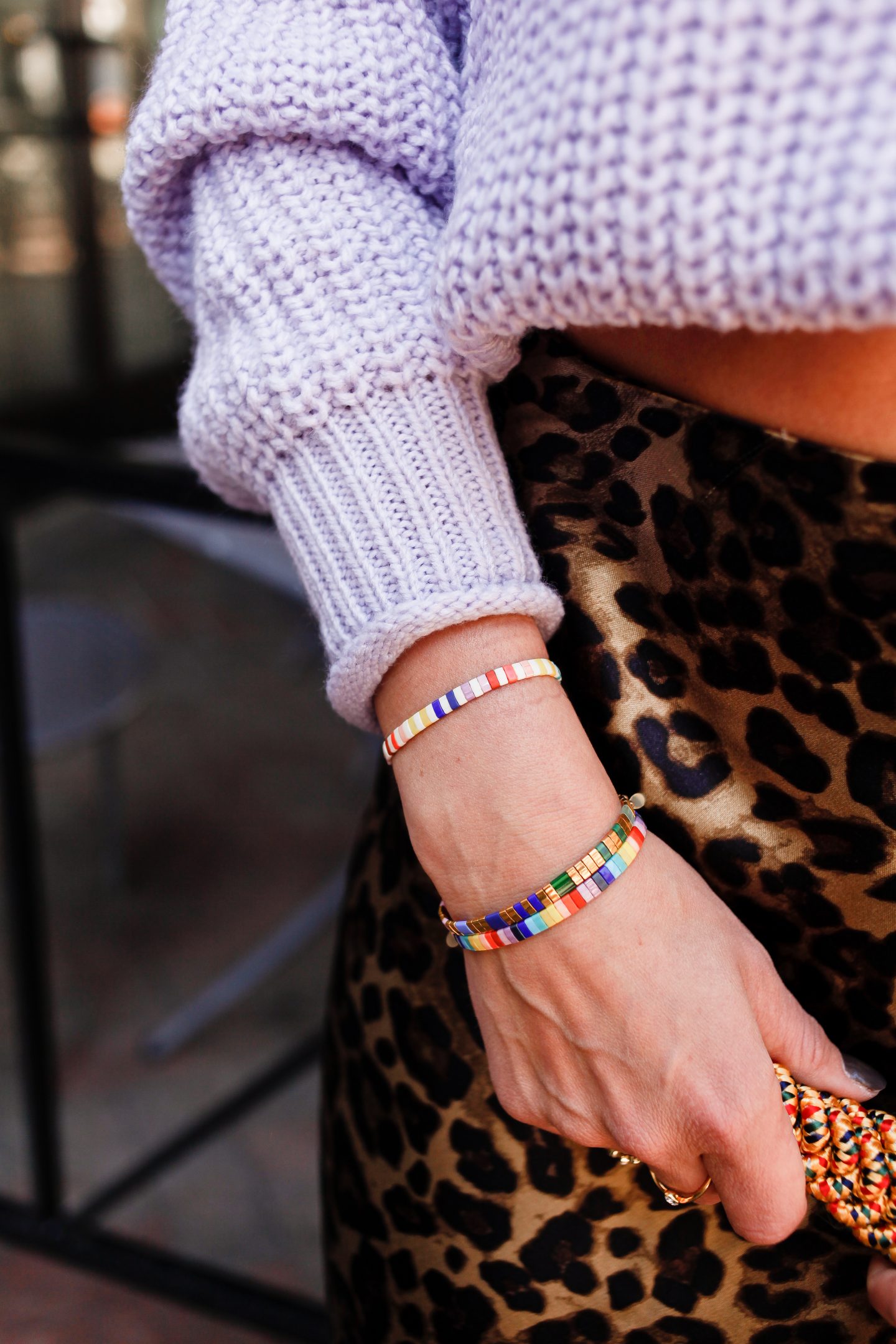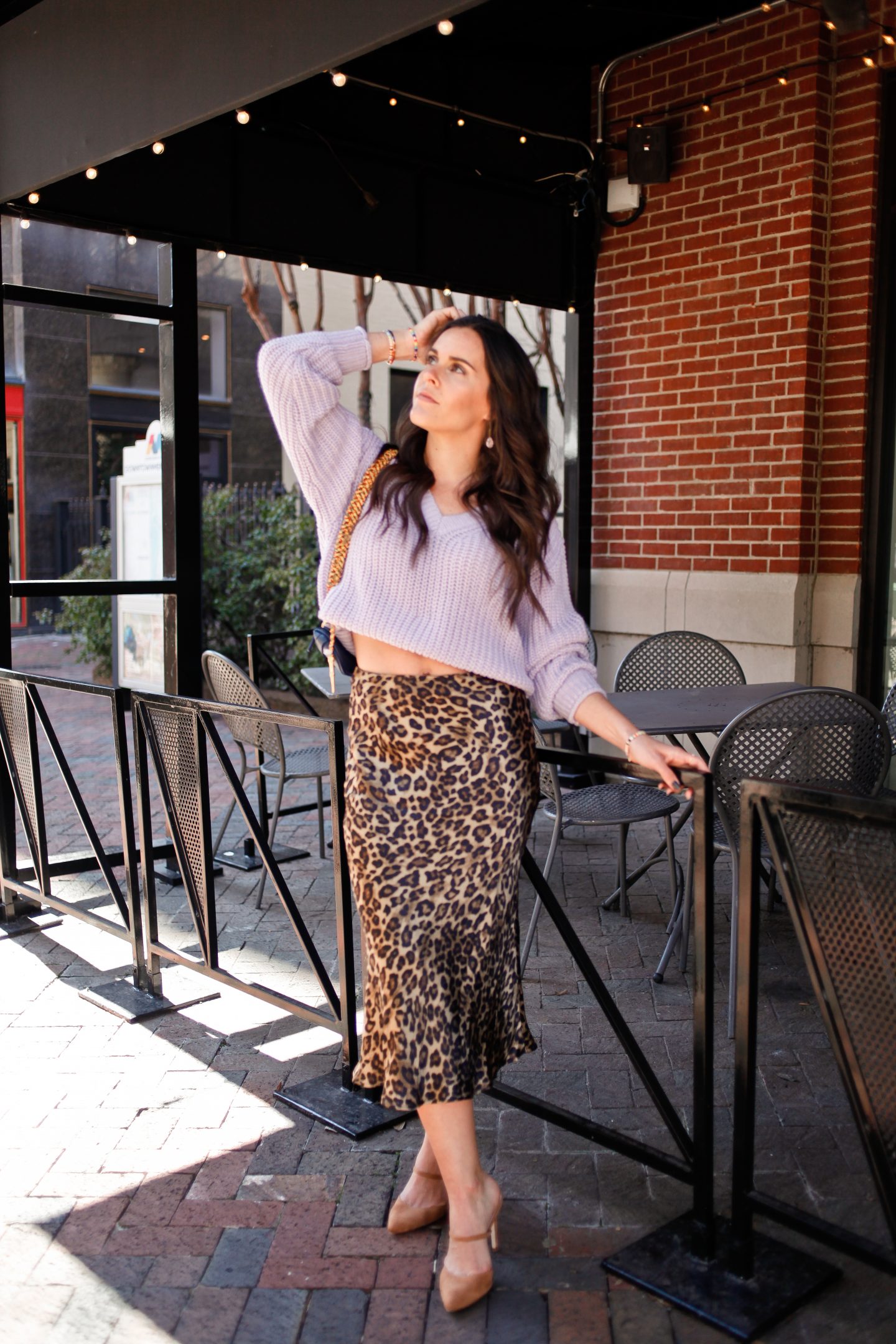 The Breakdown:
How fun is this lilca sweater with this leopard skirt. These skirts are everywhere on the streets and can be worn with heels just as easily as it can be worn with sneakers. You actually could sub these heels in this outfit for white sneakers or for those chunky sneakers that are rising in popularity.
sweater | H&M 'Knit Sweater'
skirt | H&M 'Calf-Length Skirt' (similar here and here)
shoes | Raye 'Burley Heel'
bag | Avec La Troupe 'Aiguilette Belt Bag'
braceletes | Sashi 'Tilu Set of 2'
Live votre rêve!