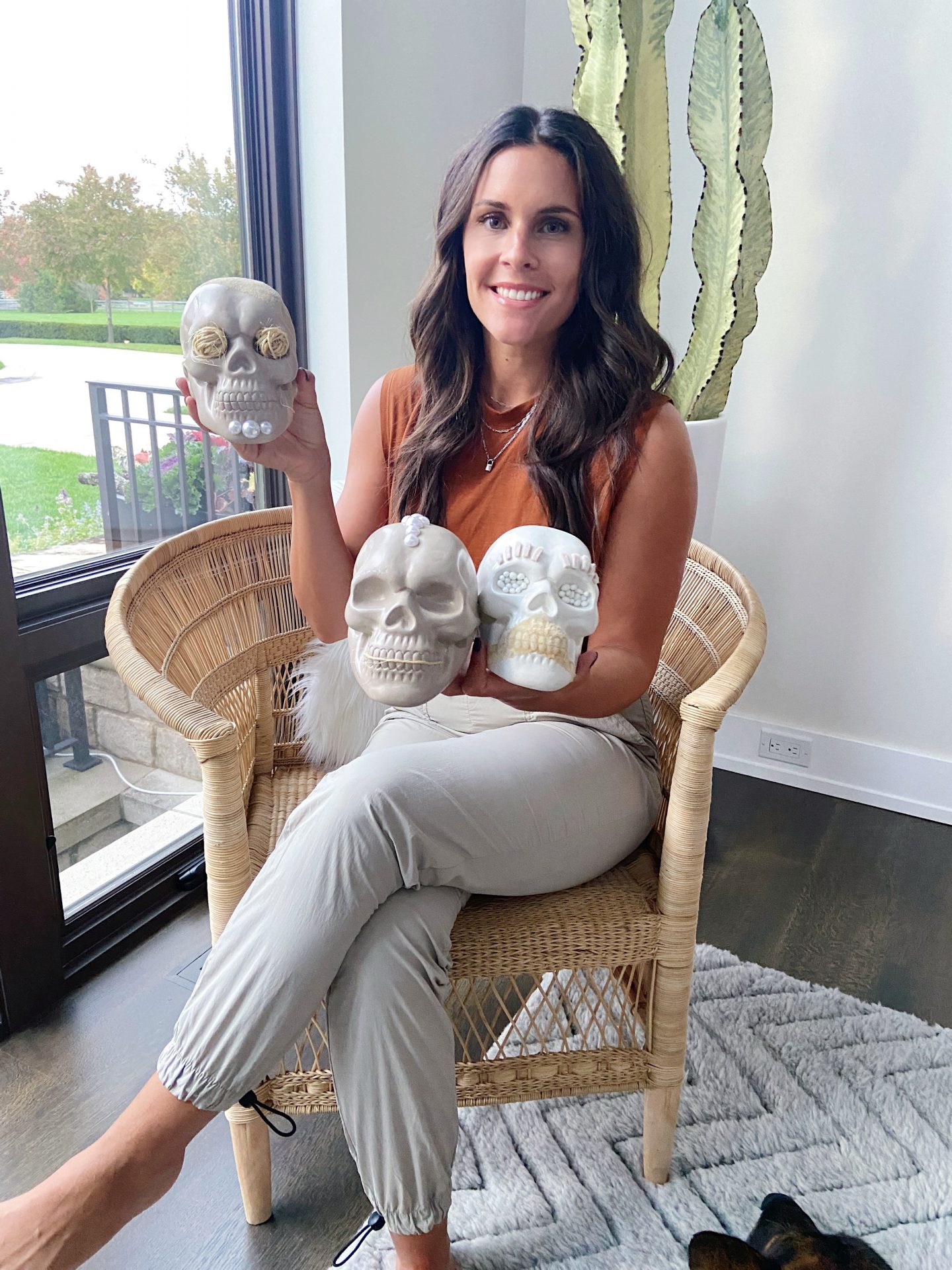 Last fall was my first time spending it in Ohio due to the pandemic. For the past 10 years, I have spent the fall season in Memphis so I had no decor for our house. I love decorating the house for the holidays and now that my kids are old enough to enjoy it I have even more fun! A couple of years ago I shared a DIY post on colorful skulls that my friend had created. She did all of the work but it was too cool not to create a DIY blog post.
When October 2020 came around I followed that blog post and did my own version of DIY neutral Halloween skulls that matched the decor of our house and I am absolutely obsessed. Below I'll give you the steps to create this neutral Halloween decor and the materials I used. It is the same as the colorful skulls, just slightly different materials. I'm glad I am able to share this in September because this gives you plenty of time to get crafty before October!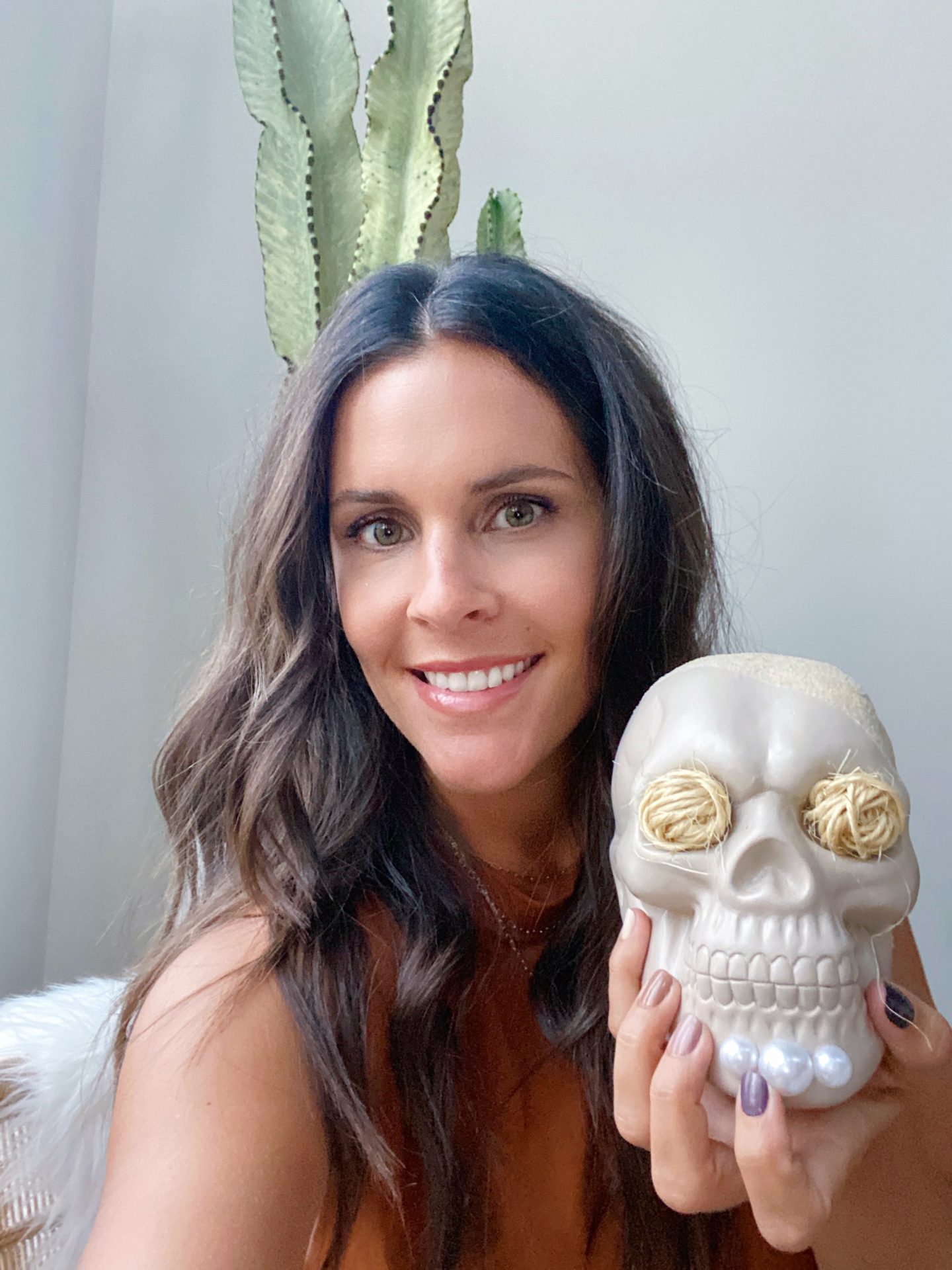 ---
What You Need
|| skulls
|| spray paint
|| painter's tape
|| glue gun/tacky glue
|| clear tacky glue
|| Sharpie
|| paintbrush
|| sand or glitter
|| rhinestones/pearls
|| twine
|| pebbles
|| scissors
---
What You Do
Buy the cheapest skulls you can find, the ones I used are $5 each from Target. Spray paint your skulls the color of your choice. Since I was going for colors to match my house I went with a soft white called Clamshell and a light taupe called Sand Dollar, both in a matte finish. You can use a matte, high-gloss, or metallic finish. I also saw these mini skulls that could easily be spray painted and added to a bowl or jar.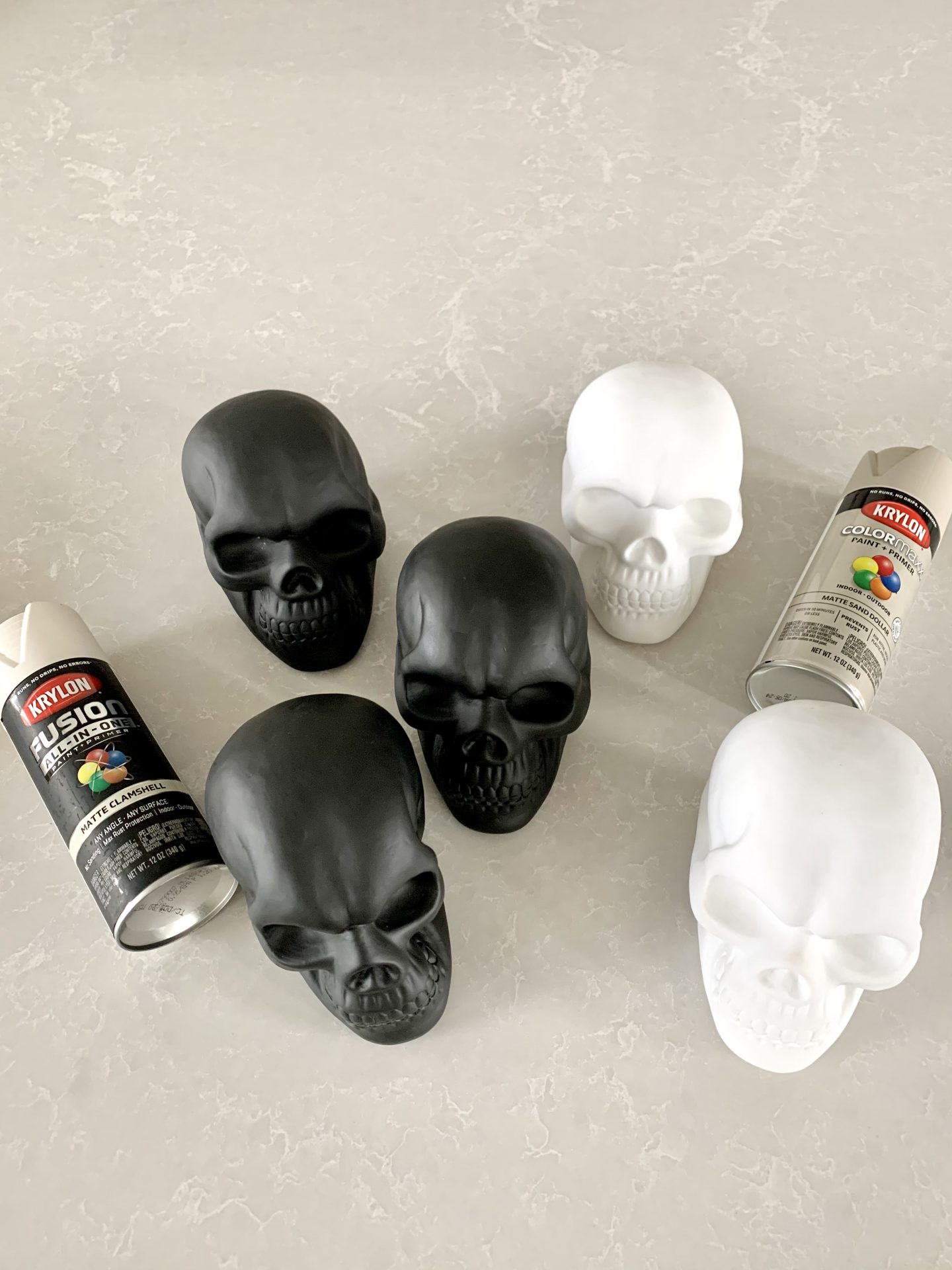 After the spray paint dries (you'll need to spray 2-3 coats depending on what color your skulls are and what color you are spray painting it) use painter's tape to tape off your design, this is where you will use the paintbrush to paint on the clear tacky glue. You could also use a paper towel to spread the glue. Make sure the tape is pressed down well so you have a clean line.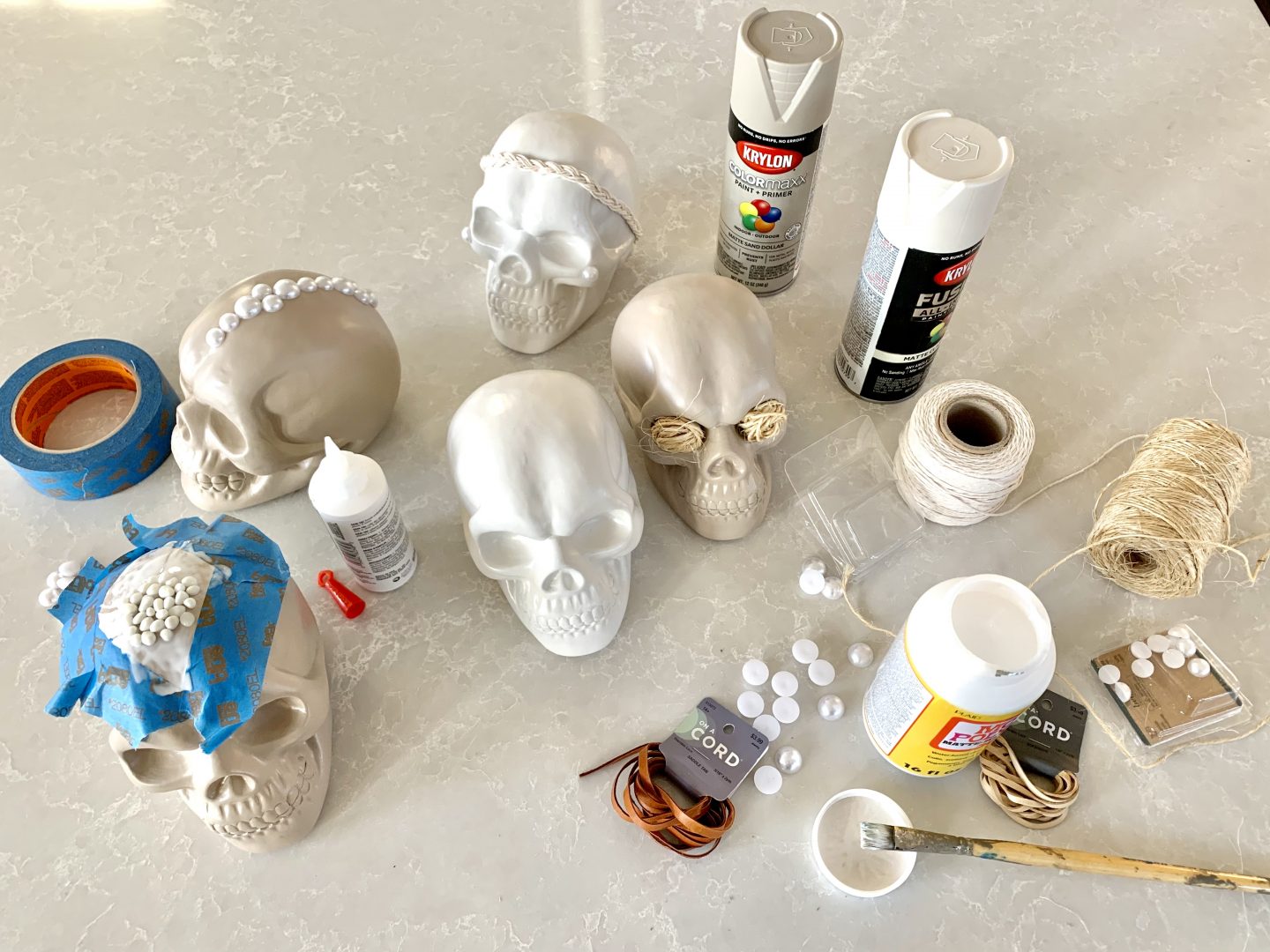 Paint the glue in the section you want to put the sand or glitter on. I used sand because I didn't want too much bling added to my skulls and I couldn't find anything at the craft store that I liked. While the glue is still wet dump large amounts of glitter or sand on the glue. You may want to do this over a paper plate or paper so you can reuse the glitter/sand. I applied the glue and rolled my skull in the sandbox since we had one.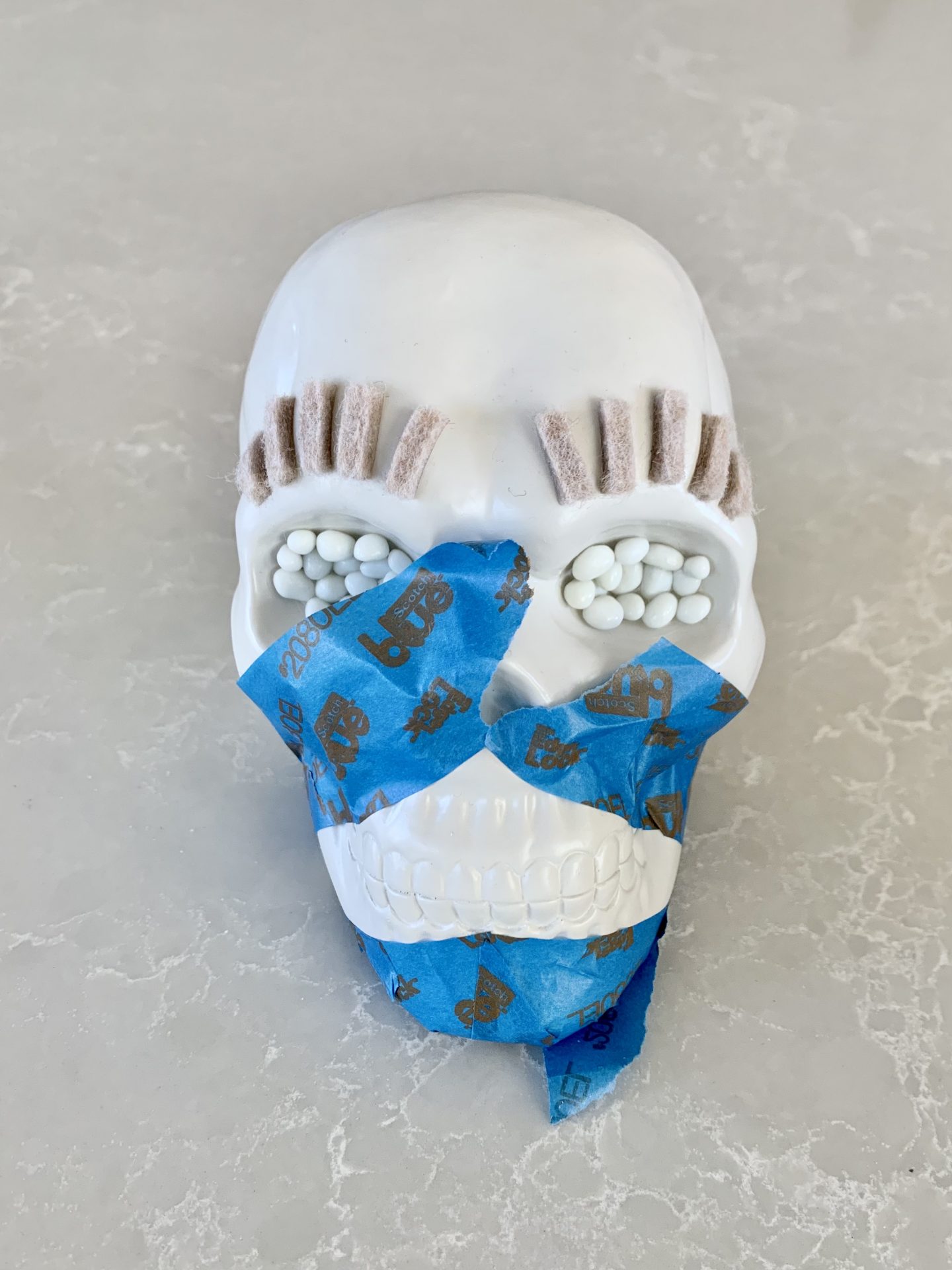 While the glitter and glue are drying, take your glue gun or tacky glue and apply your pearls, rope, or string in whichever design you prefer. It was difficult to come up with designs for my skulls and was just applying items as I thought of them. So you can always do the glitter/sand later, as long as it doesn't get in the way of other items you plan on applying. I never figured out what to do with the leather string I bought but I did a couple of things with the twine, I braided it for a headband and swirled it in one of the skull's eyes. The felt eyebrows were a last-minute idea, I just saw the felt from something else and thought I could make it work. You can look around your house and in your craft boxes for materials, you can make anything work.
Below you can see how I styled my skulls. I put a few on the shelves that flank our TV and a couple on our entry table. I had no idea how to pair them at first but I grouped them by their materials. The group on the shelf all have pearls and the two on the table both have sand on them. These were so fun to create and I will definitely be doing these again with my boys!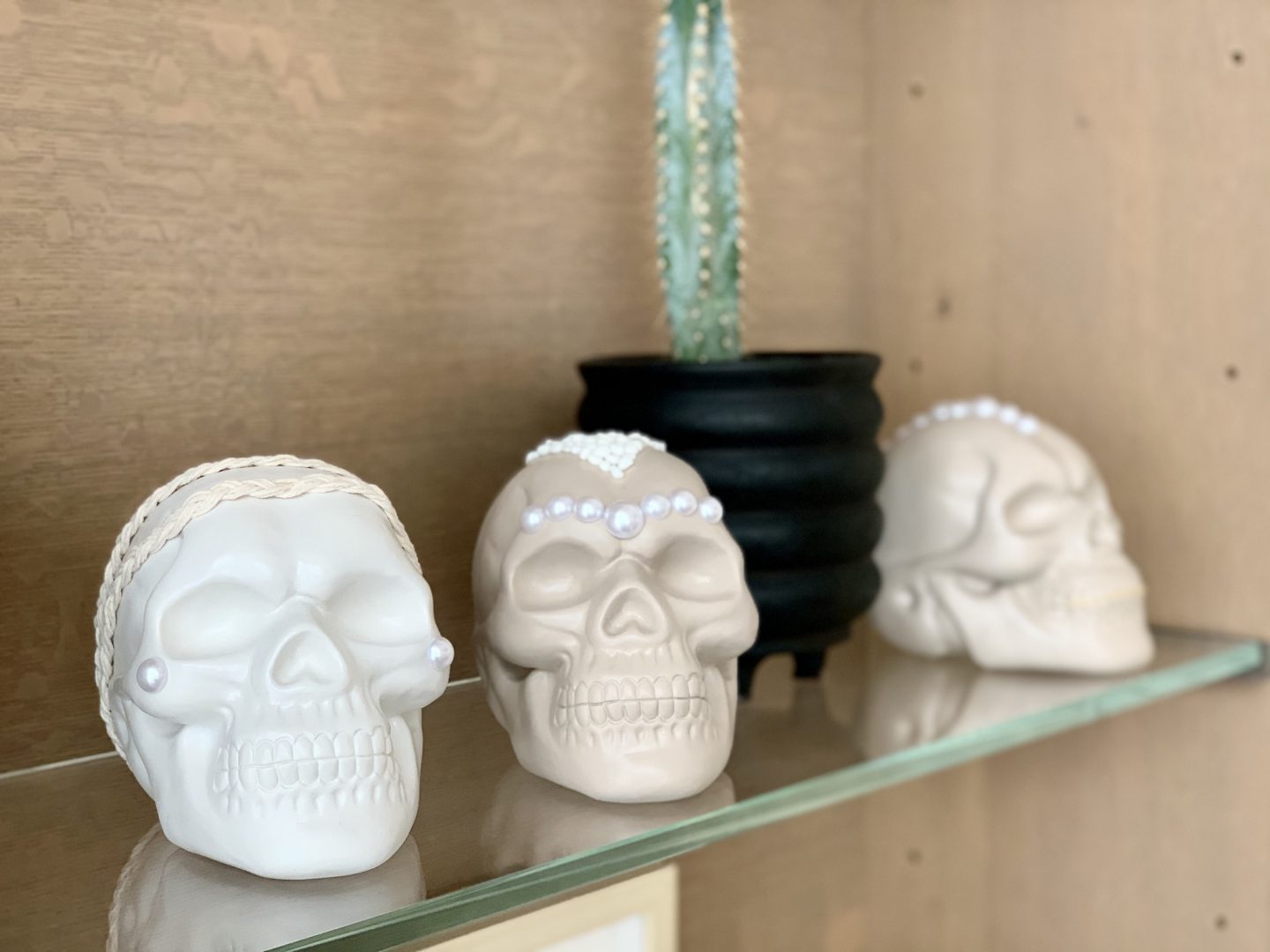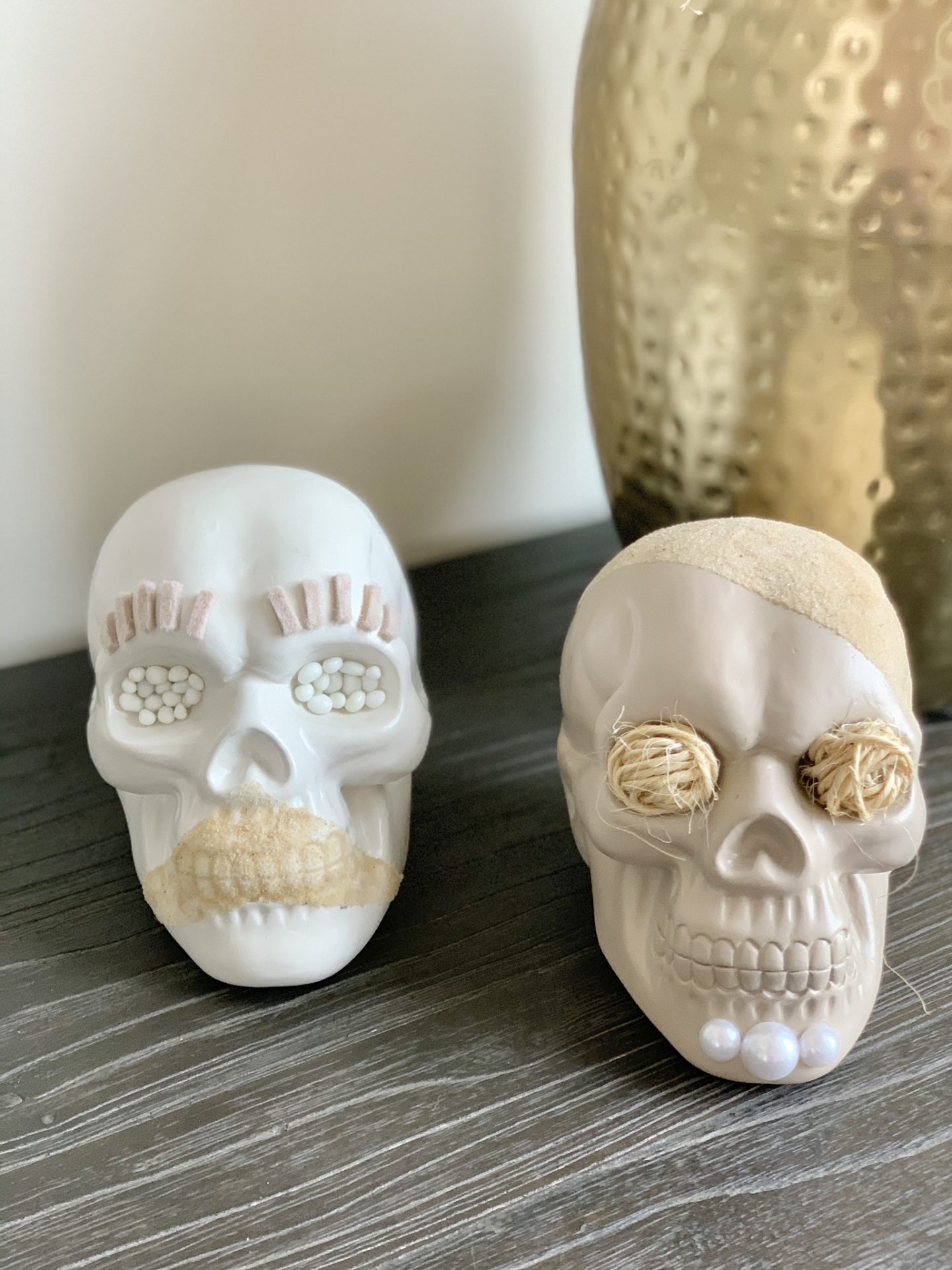 If you decide to try this DIY neutral Halloween skull project please tag me @marylereve so I can check it out! I'd also love to see what materials you used!
Happy DIY-ing!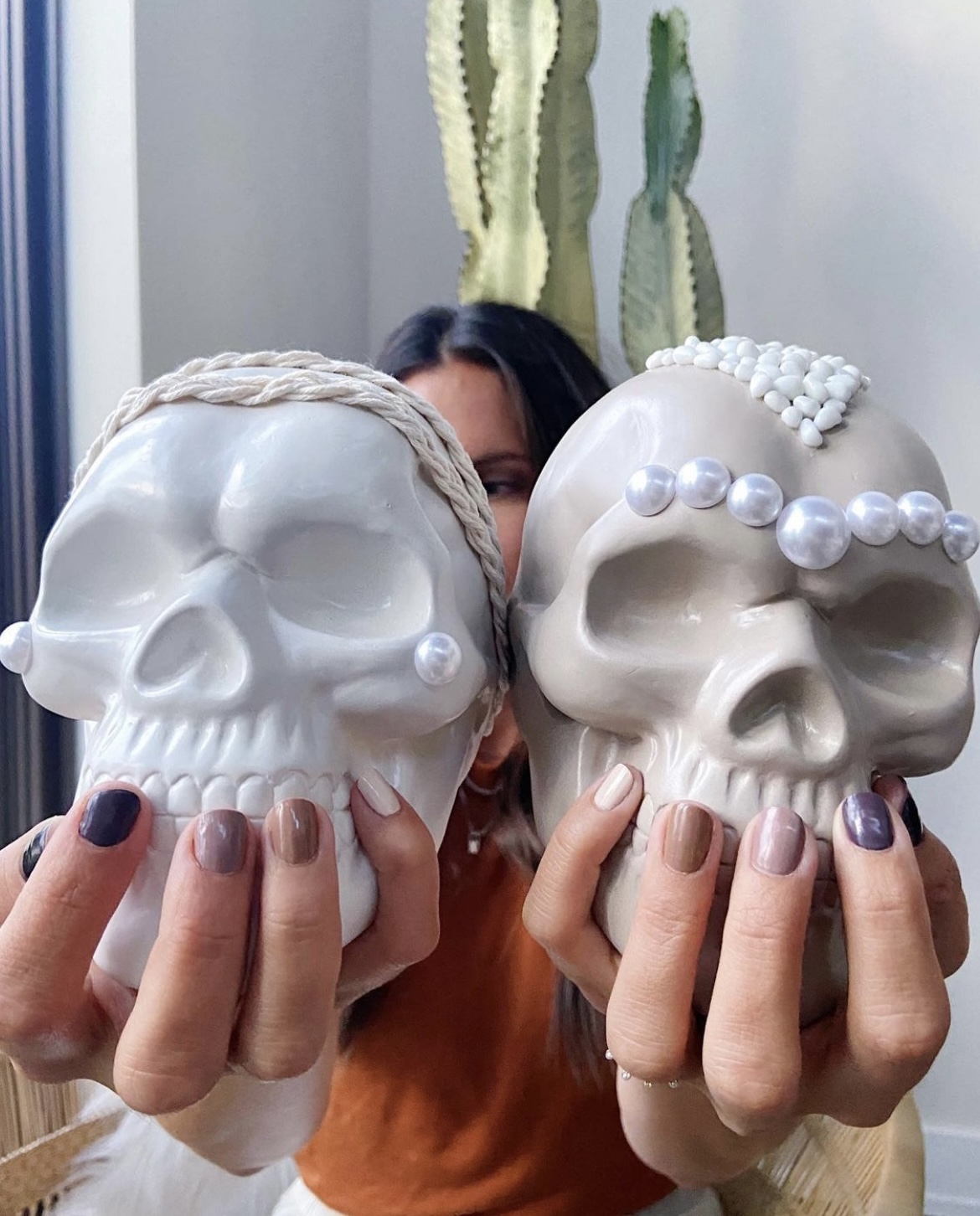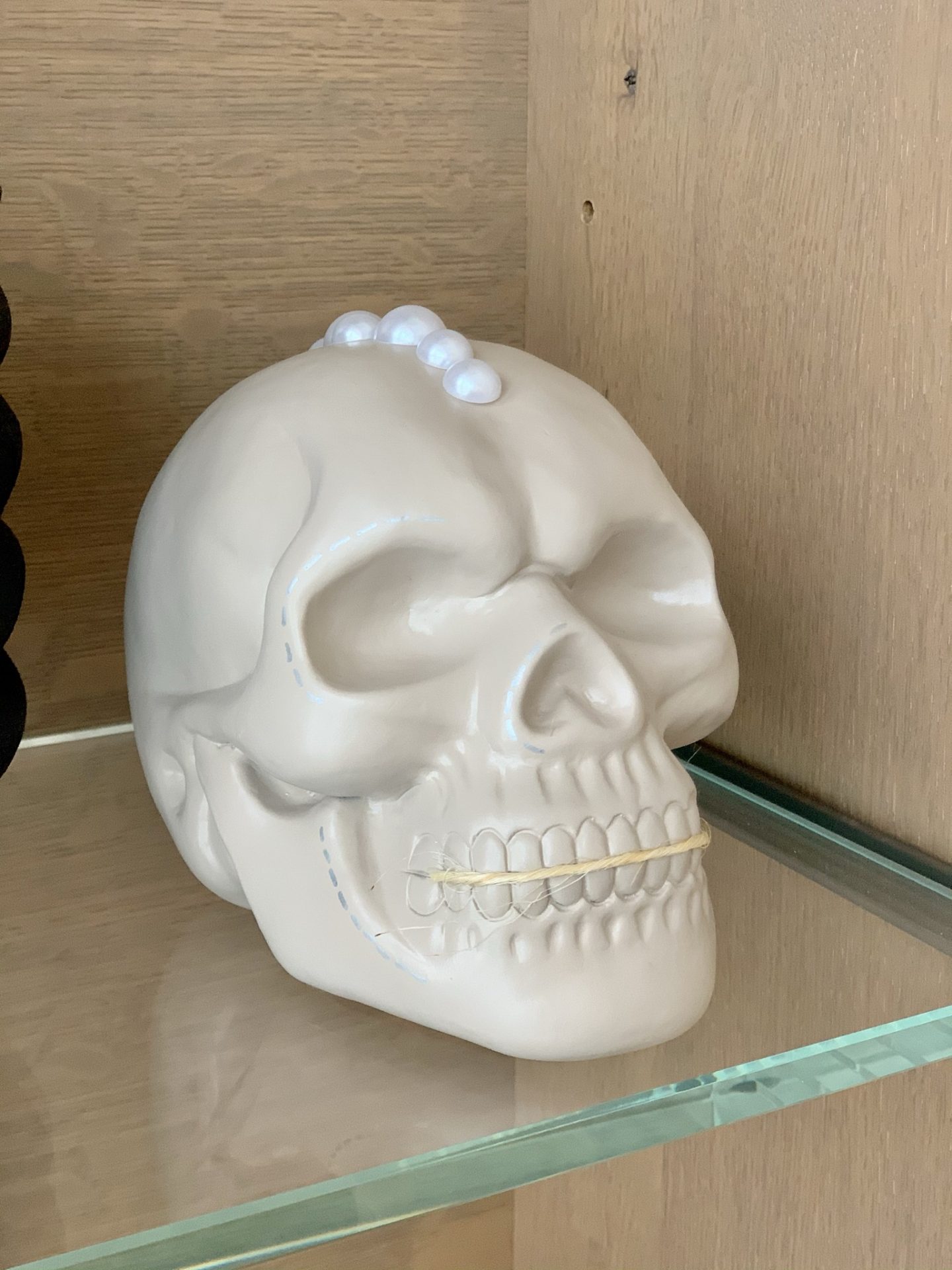 Live votre rêve!