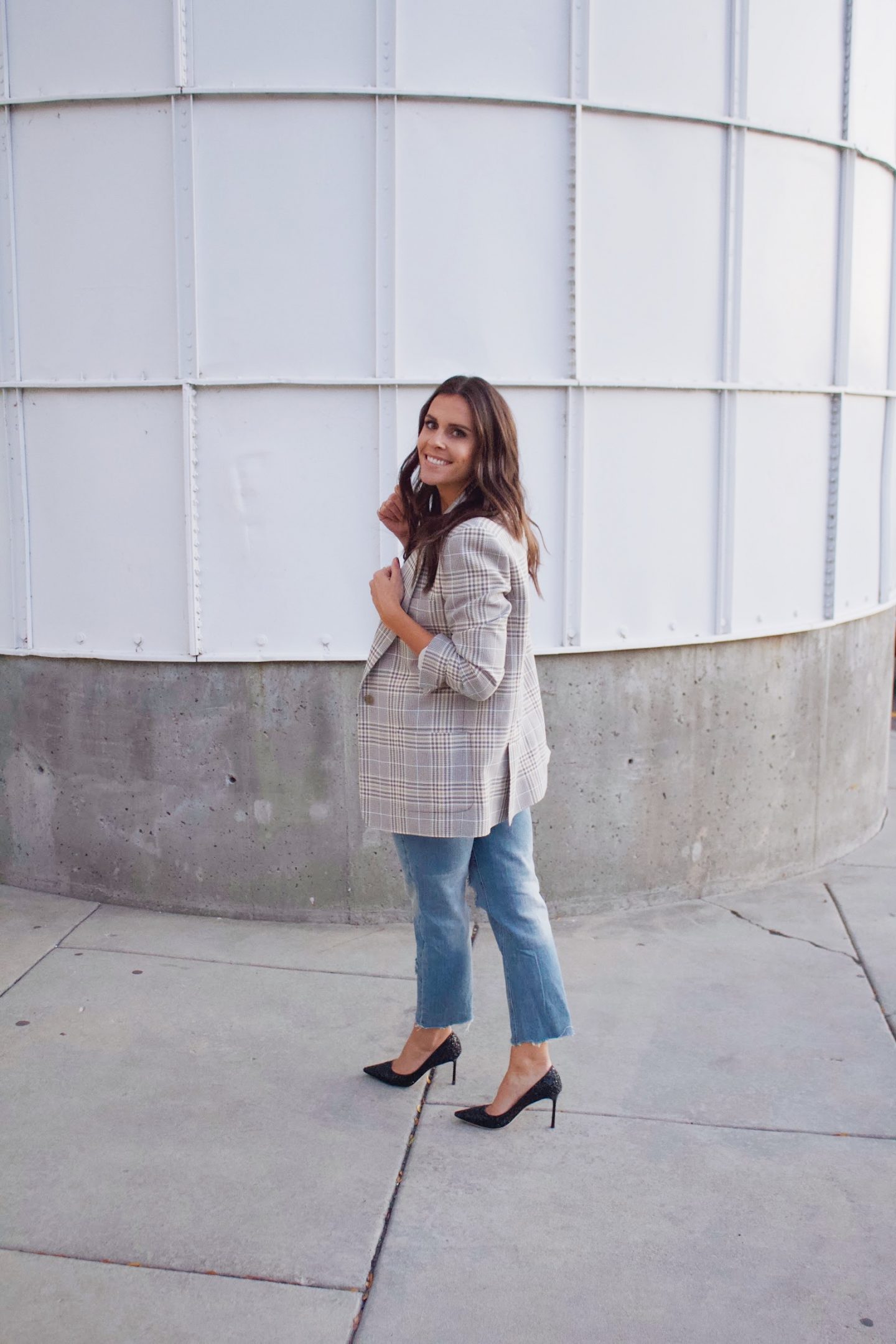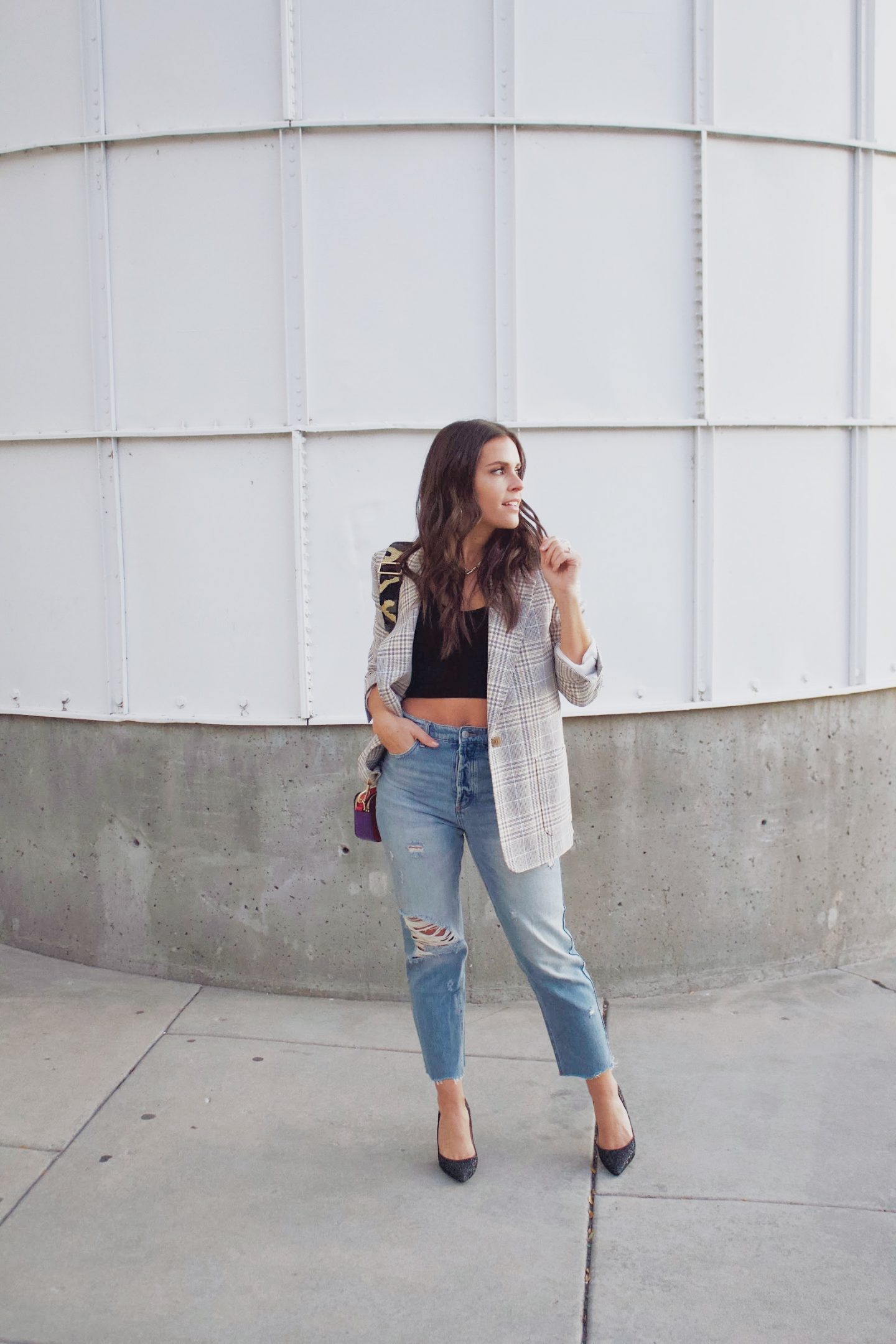 Cropped jeans have been a staple in my closet for years. I always go for the crop style because my legs aren't that long, therefore, the hem hits perfectly at my ankle when the style is cropped. I recently ordered these straight-leg cropped jeans from Urban Outfitters and they are perfect on me! Another issue I have had in the past with straight leg jeans is that because I have thick thighs, the jeans didn't quite look straight-legged, they were fitted down to the knee. After many pairs of trial and error I announce to you the perfect straight-leg cropped jeans and they are only $60! That's is a good price for a pair of jeans if you ask me.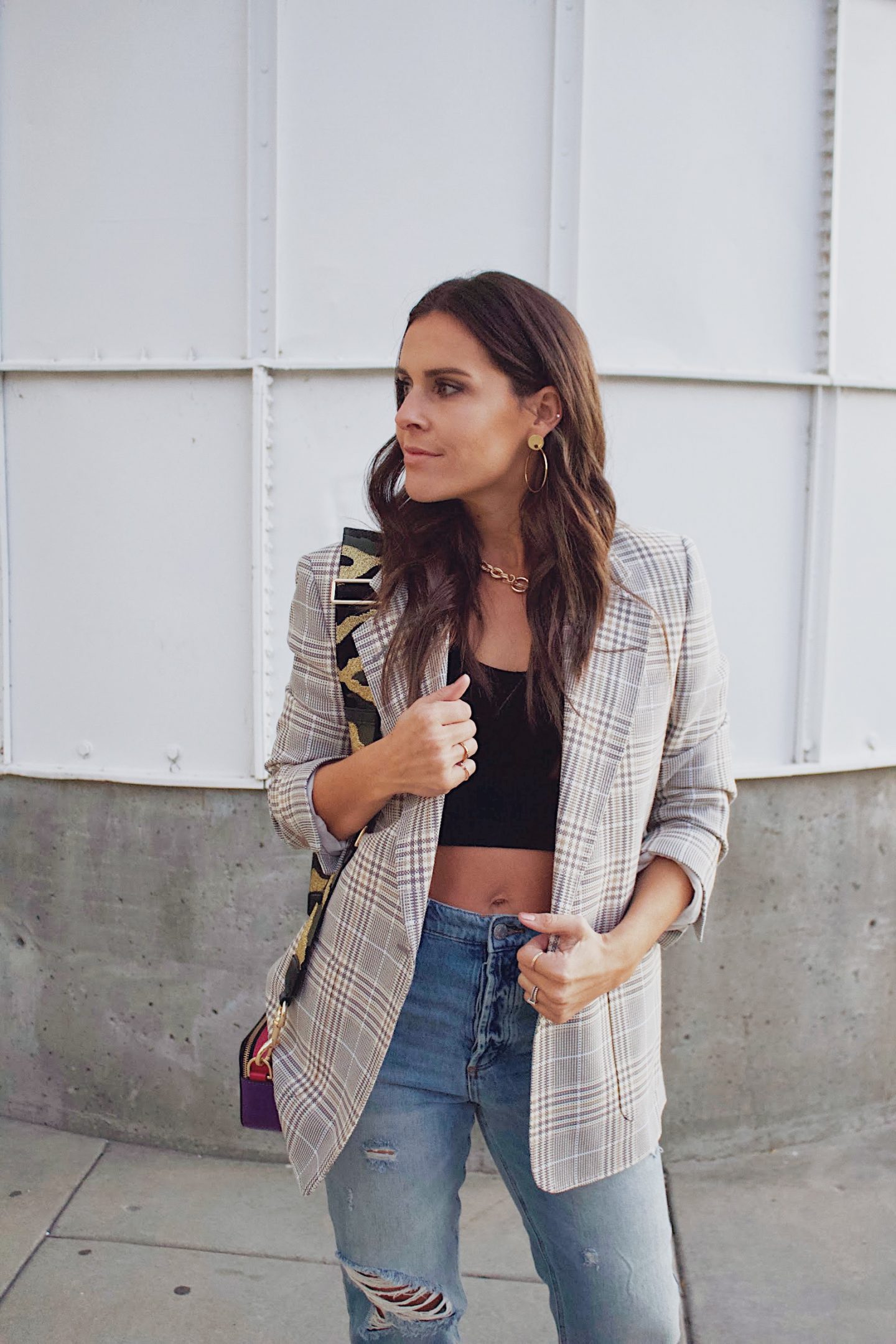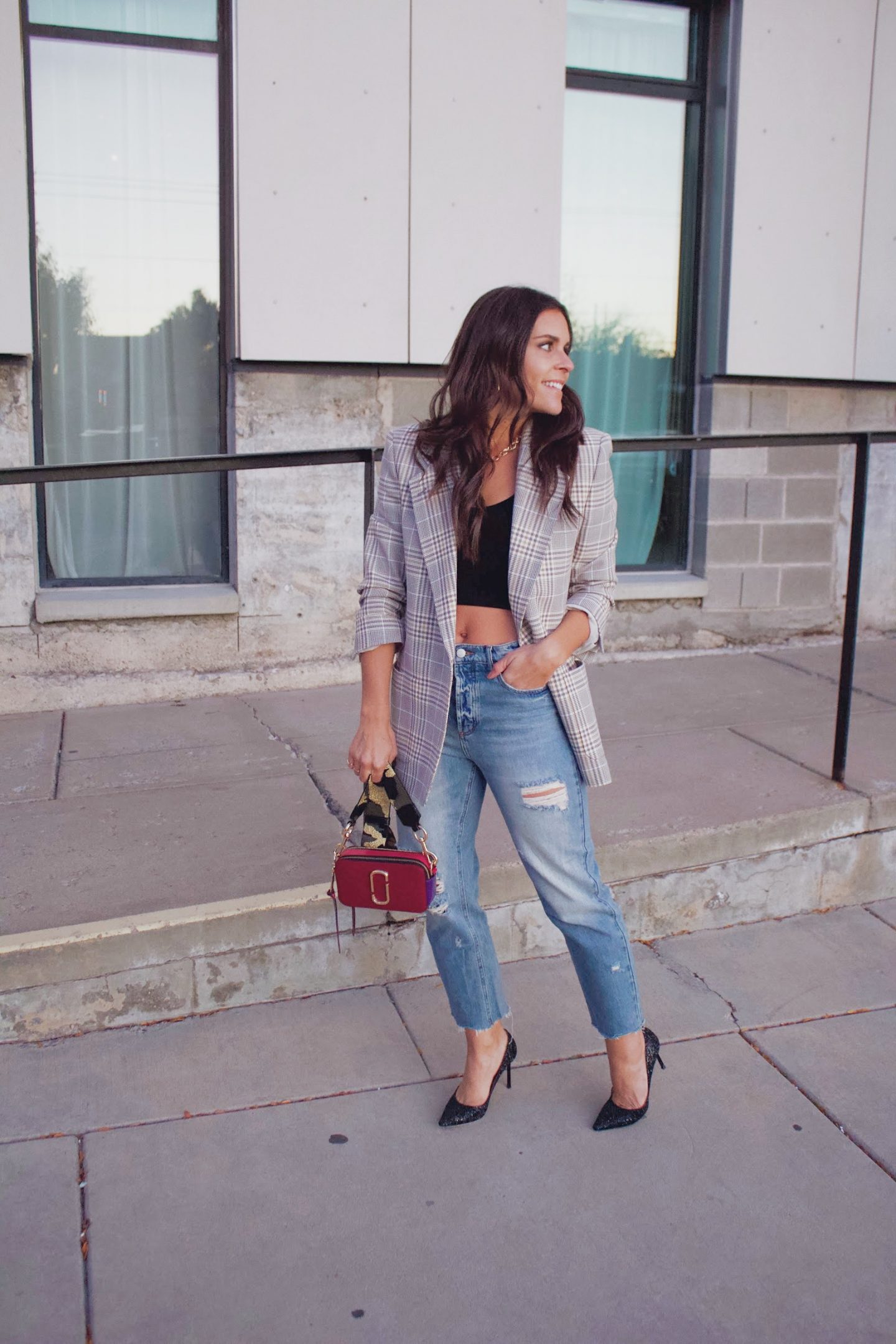 Last Thursday night I went out to eat with my friend
Krychele
at
Lake Effect
. Apparently, Lake Effect has a nightlife scene but we went for dinner on the main floor. They have live music every night and that vibe is perfect for a casual night out. Don't get me wrong, I love date night but I also love a good girls night out. We were able to talk fashion, mom life and more all night long.
Last year at this time my favorite current trend was the mock turtleneck which I still love and happened to wear it with cropped jeans. Something a lot of you may be scared to do is cut your jeans. I cut a lot of my jeans to be the length that works for my legs. I like to do DIY projects so I'm always up to experiment. Did you see my DIY on how to add hem destruction to you jeans?). Sometimes I'll just cuff the bottoms but that doesn't always look right with the style of shoe. Most jean hems these days are raw anyway so as long as the line is straight they will look store-bought! So for those of you 5'4″ and under like me, get out your scissors!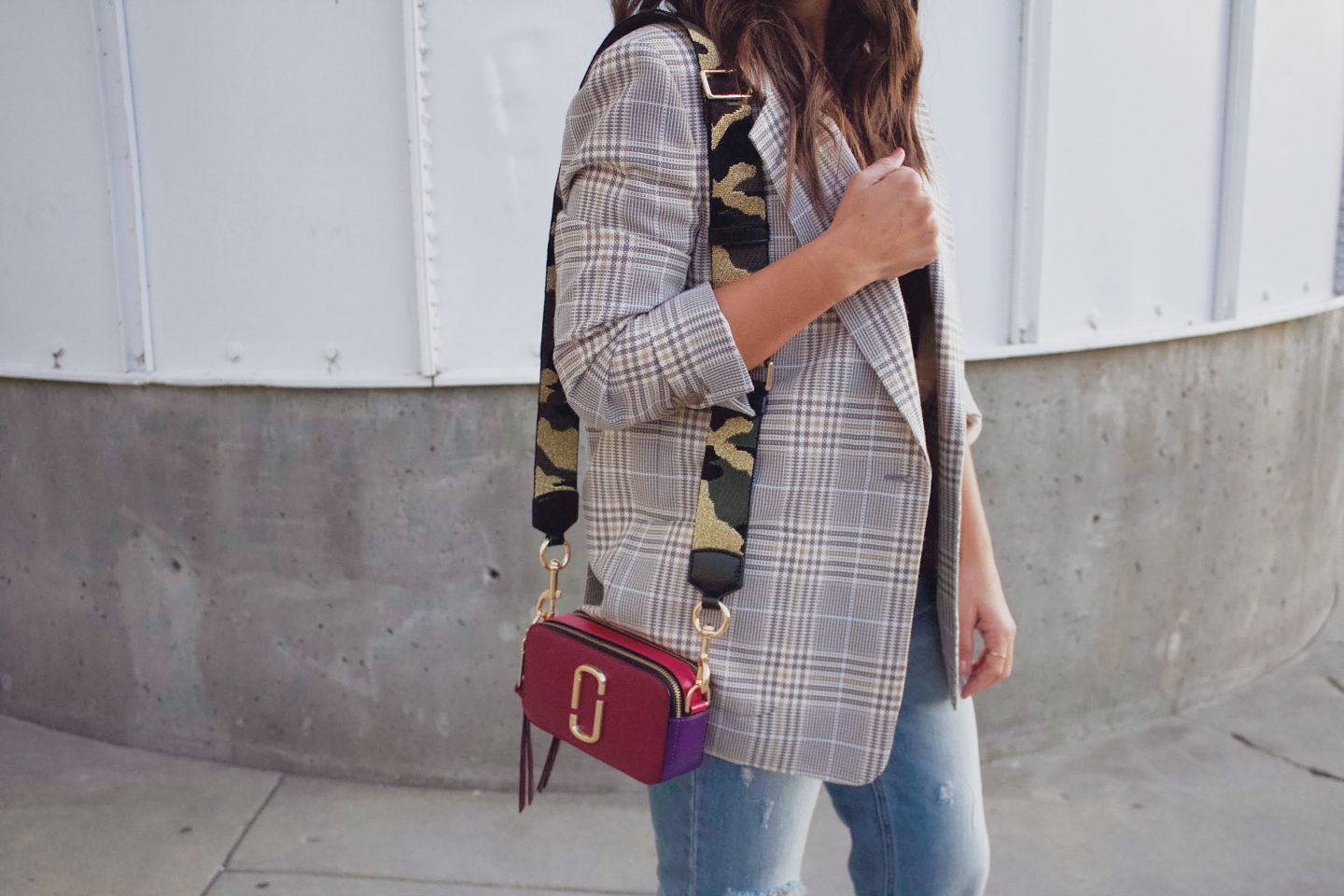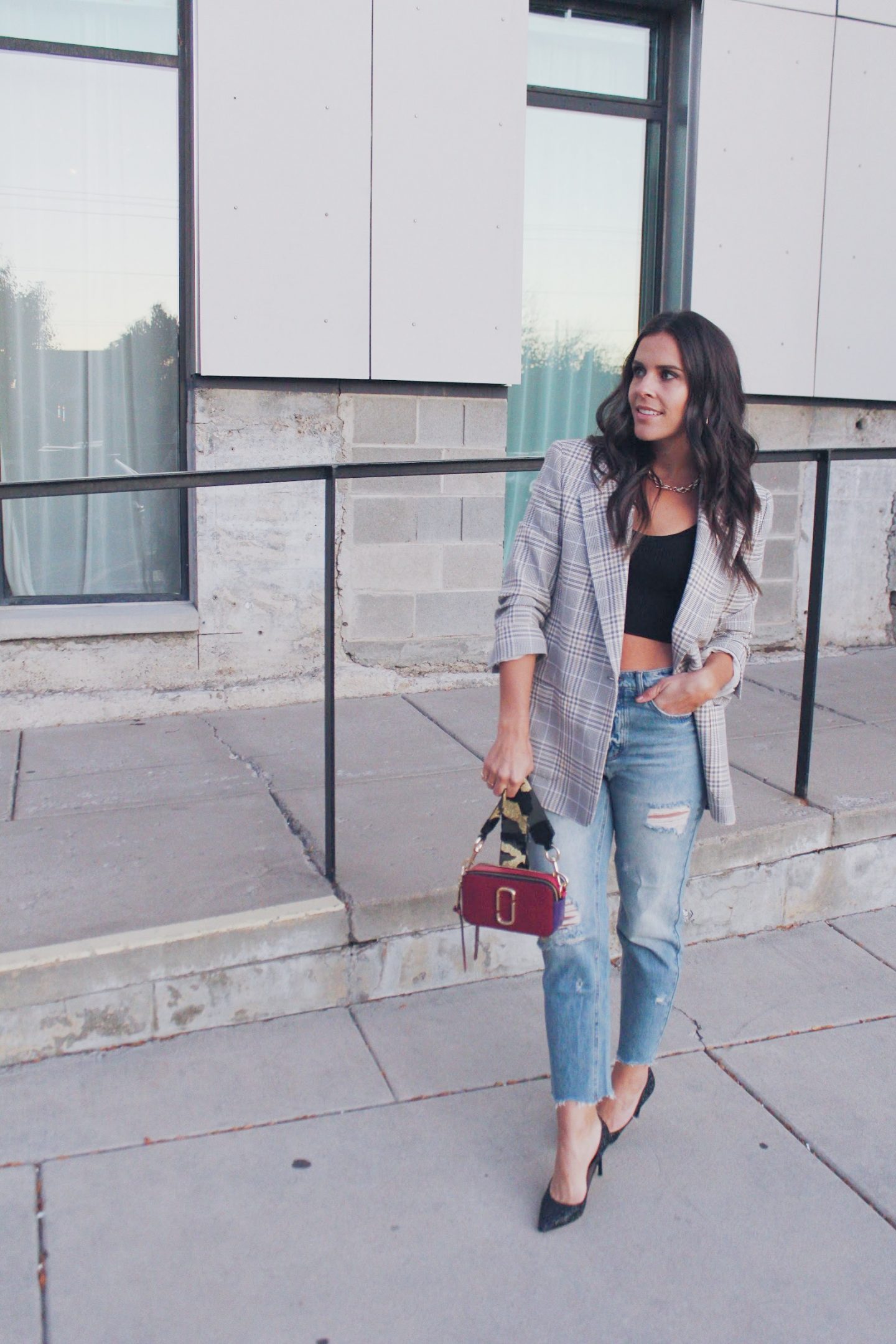 The Breakdown:
Since I was showing more skin than usual with this black crop top I added a blazer to have more moderate coverage. I also chose my new favorite straight-leg cropped jeans. If you are wearing a cropped to you need to wear high-waisted pants, save all that midriff for the beach. I did size up a size in the jeans because that was what the reviews suggested. When I first put them on I was so glad I had sized up but they do stretch while you wear them. After a couple wears they fit great in the legs but are a little loose in the waist. This actually makes them more comfortable, especially dining out at a restaurant because your belly has a little more room!
blazer | Acne Studios (similar for here and here)
top | Urban Outfitters 'Drew Seamless Ribbed Bra Top'
jeans | Urban Outfitters BDG 'High-Waisted Slim Straight Jean'
shoes | Jimmy Choo 'Romy 85mm Glitter Pumps' (40% off here!)
necklace | Urban Outfitters 'Chain Toggle Necklace'
bag | Marc Jacobs 'Snapshot Crossbody Bag'
earrings | Amazon 'Jules Smith Women's Imogen Earrings' (similar here and here)
Live votre rêve!