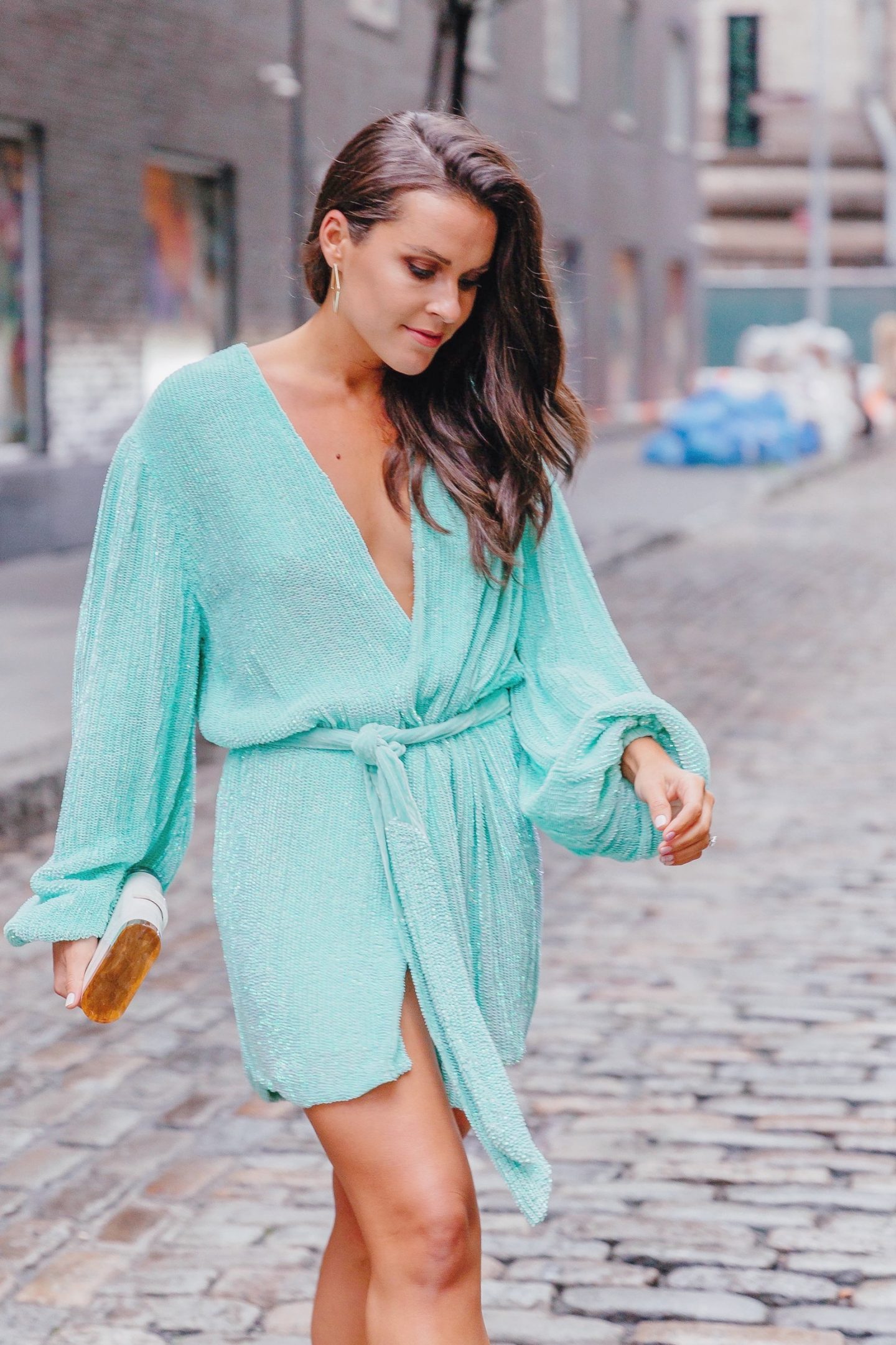 The first week of September I traveled to New York City for New York Fashion Week. It felt so great to dress up and have lots of girl time and yummy meals. It's always difficult for me to leave my kids when I travel but I handle the situation well and I know those I leave in charge agree. I thought it was time to share how I go about traveling without my kids.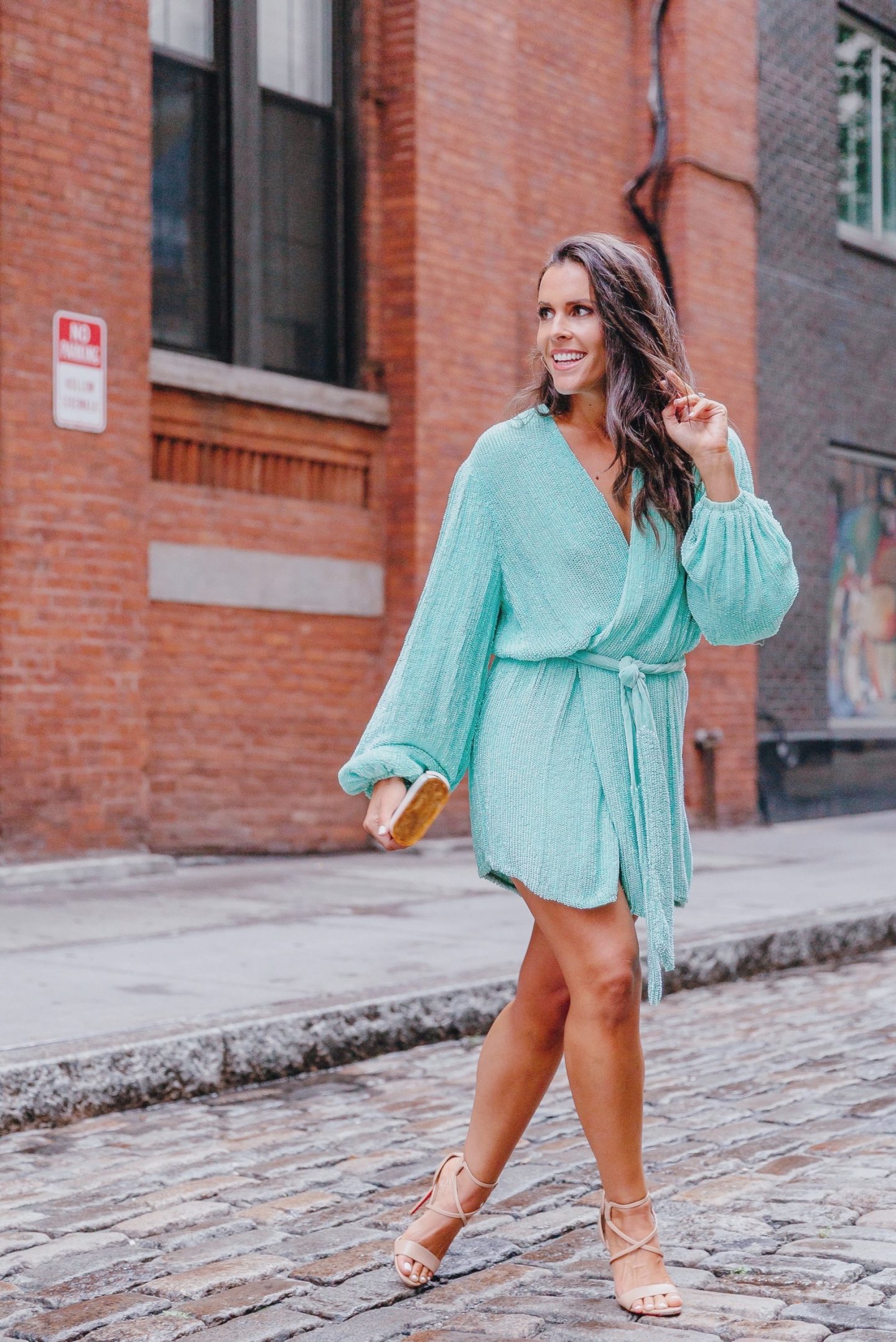 The first time I ever traveled without my child I was so nervous and I cried a lot. I was still nursing and my biggest concern was that Myles was going to prefer a bottle over me when I got home. I was only gone one night and two days but that was a lot of feedings. Traveling while nursing is a whole other ballgame that I really don't enjoy and is super stressful (read about that here). Years later, it is still hard for me to leave my boys. Sometimes I have to leave for work or a family function and sometimes it's for pleasure like a little getaway with my husband. No matter the occasion I get the same feelings when traveling without my kids. I know regardless it is good for me to get away and have a little break, even if I'm busier while I'm away, when it's to be with just my husband I know it's very healthy for our relationship but those little guys of mine are always on my mind.
Prior to traveling without my kids I write out the boys schedule including what time they usually wake up, nap and go to bed which varies by 15-30 minutes. The schedule also includes what time we usually eat our meals and a few of their favorites and go-to meals and snacks. I try to make it as easy as possible for whomever is caring for them. I leave insurance cards, phone numbers to the doctors and close family or friends. I also try to have the refrigerator stocked so the sitter doesn't have to take the boys to the grocery store. I personally like taking them to the store because I like to get our of the house with the boys and they are good in the car and store so it is an easy adventure that kills time when we need it- mainly in the winter or on rainy days but I know that can be intimidating for others. I try to leave a list of fun things to do, which parks we go to and other fun outdoor activities.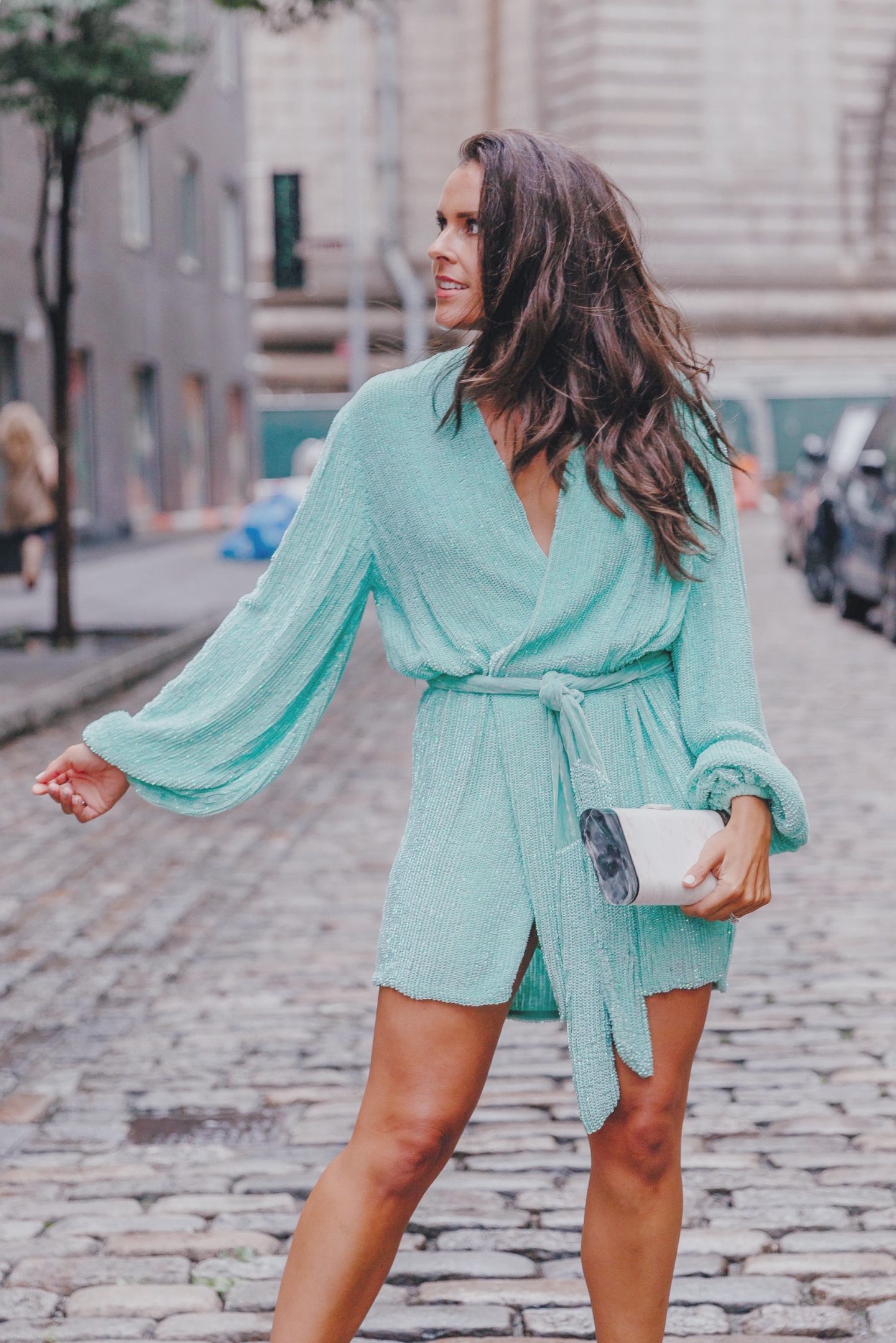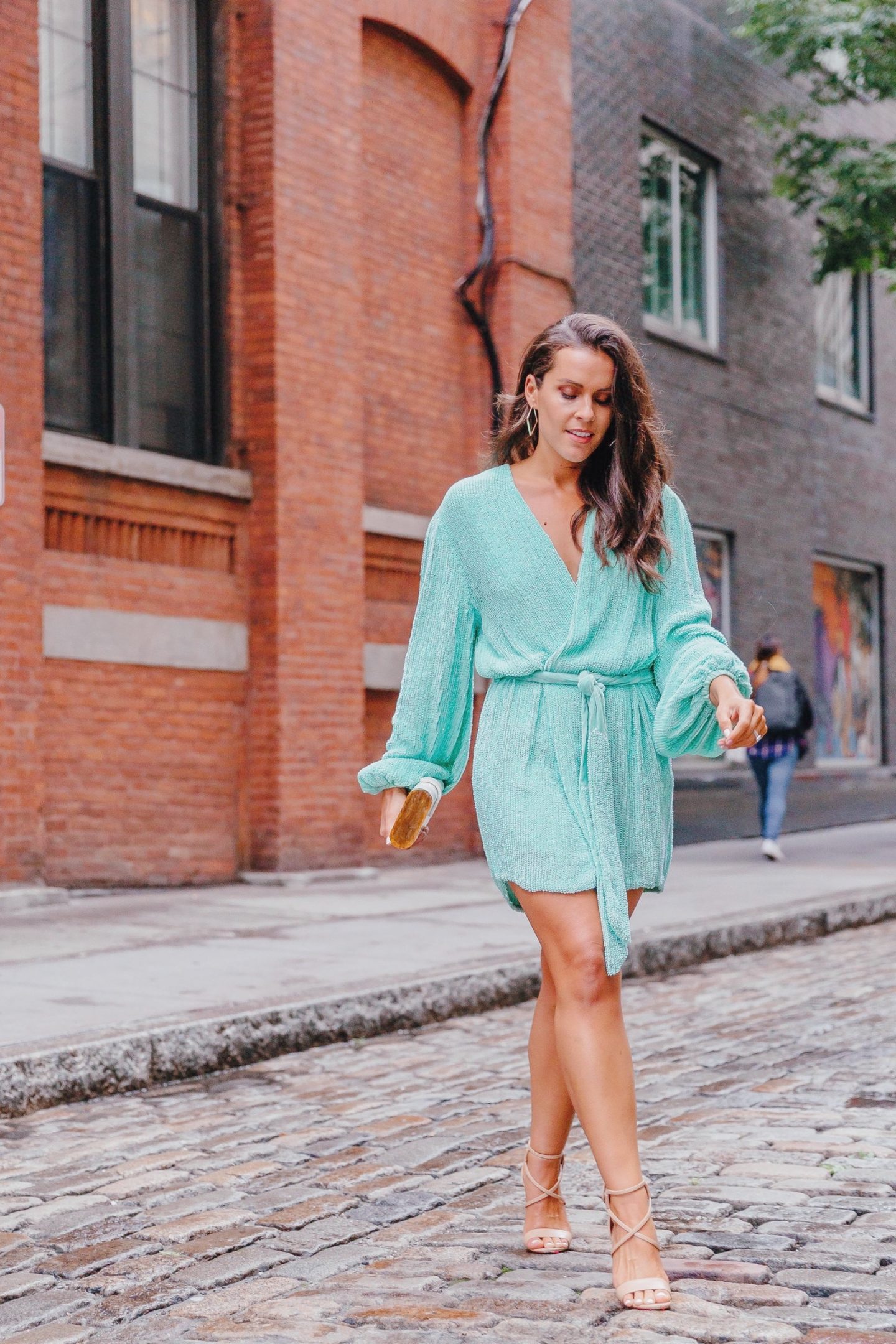 The more I talk to my friends about traveling without kids the more I realized I treat the situation a little differently. I don't really check in with the sitter which seems to really surprise people. The biggest reason being that if I'm away there isn't much I can do to help at home and it's more relaxing and comforting for the person responsible if I'm not constantly checking in, I need to trust them and I do. Sometimes it's a grandparent and sometimes it is a babysitter. I have learned that when I FaceTime the boys when I'm away they are then reminded that I am gone and they get sad and things are worse than if I never called to begin with. Now, the first time I ever left Myles we called because he was 6 months old and he didn't know to freak out when hanging up FaceTime. If the boys really want to see me I am thrilled to talk to them! They lighten up my world but I never want to make things more difficult at home. I also trust the boys are in good hands. Things may not be going the exact way they go with me but that's ok. I provide my big list before I leave but ultimately whatever the sitter thinks is best I am ok with because they are trying their best and doing what they can. A few things I am strict on are devices and sugar. The boys don't have a handheld device but I limit TV to a little after dinner/baths or a little in the afternoon if in a pickle.


When I am out of town I try to always be available and have my phone on me in case there is an emergency or a question. I get a little stressed when I know the boys are off their schedule but I'll just have to get them back on that schedule when I get home.
Are you a worrier when you are away from your kids or are you more relaxed?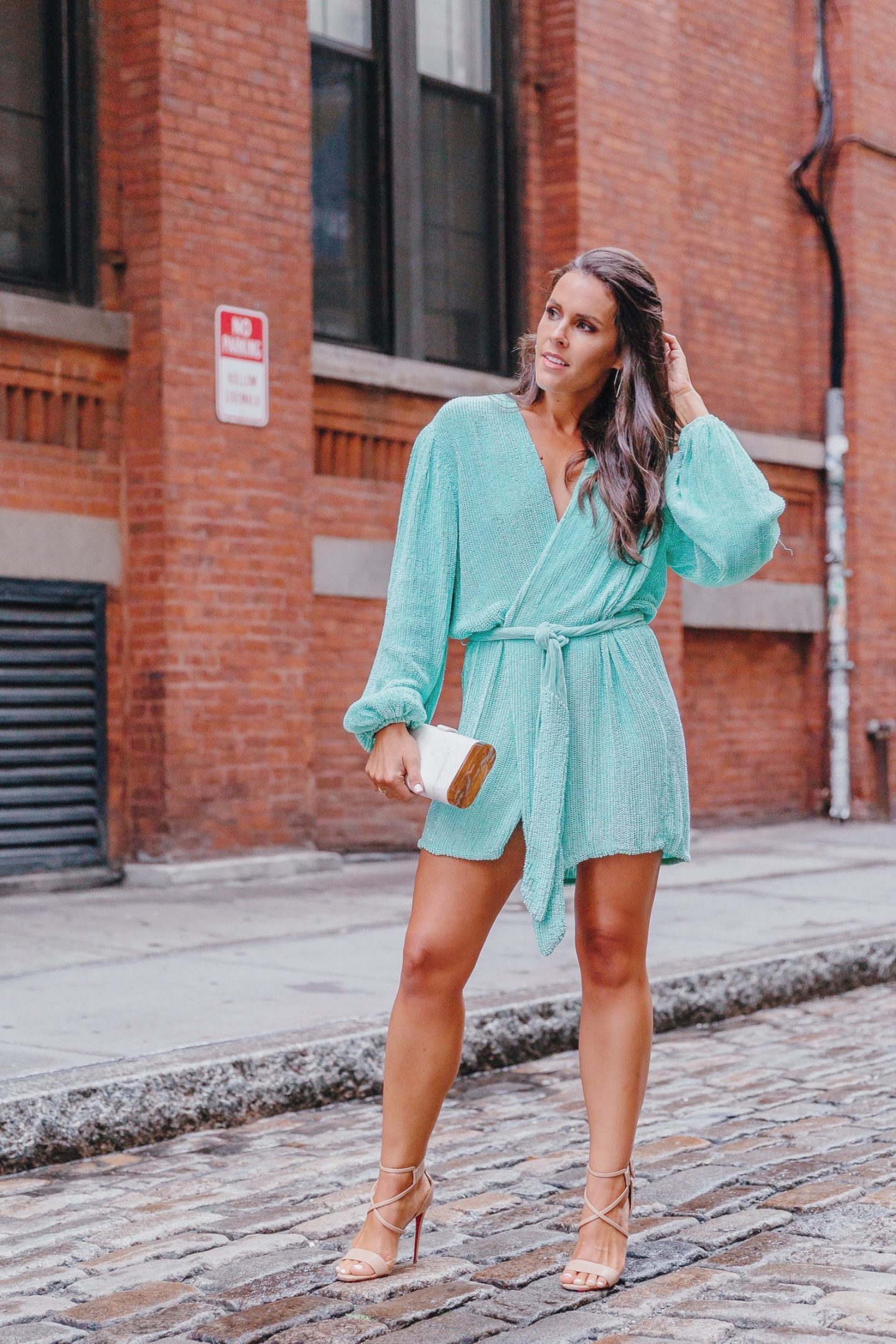 The Breakdown:
This dress was a major splurge but it is so fun! I wasn't sure if it was going to be comfortable but it is! The dress feel heavy on the hanger but now when it's on. The lining is really soft and you can't even tell your wearing sequins! I chose to wore a nude strappy heel to keep the focus on the dress. My simple gold earrings are a nice touch that don't compete with the glam of the dress. There are so many different color options for this dress and I found an incredible look for less. Check them out below!
dress | Retrofete 'Gabrielle Robe' in mint (similar for less here)
shoes | Christian Louboutin (similar for less here)
earrings | Uncommon James 'Girl Boss Rectangular Hoops' in medium
Live votre rêve!