Happy Friday! Who gets excited for casual Friday at work? In high school and college I worked in a dentist office and we had to wear a button up and dress pants everyday. There were no casual Fridays unless it happened to be a day where there were no patients. Now that I don't work in an office I don't think about dressing down on Fridays but a lot of you have asked me what I would wear to the office for casual Friday. Some work places are very casual and some have restrictions. I have always thought strategically about my outfits. Before I look at what to wear I think of what day it is, where I'm going and what the weather is like. In this post you can find my style tips on dressing down while staying professional.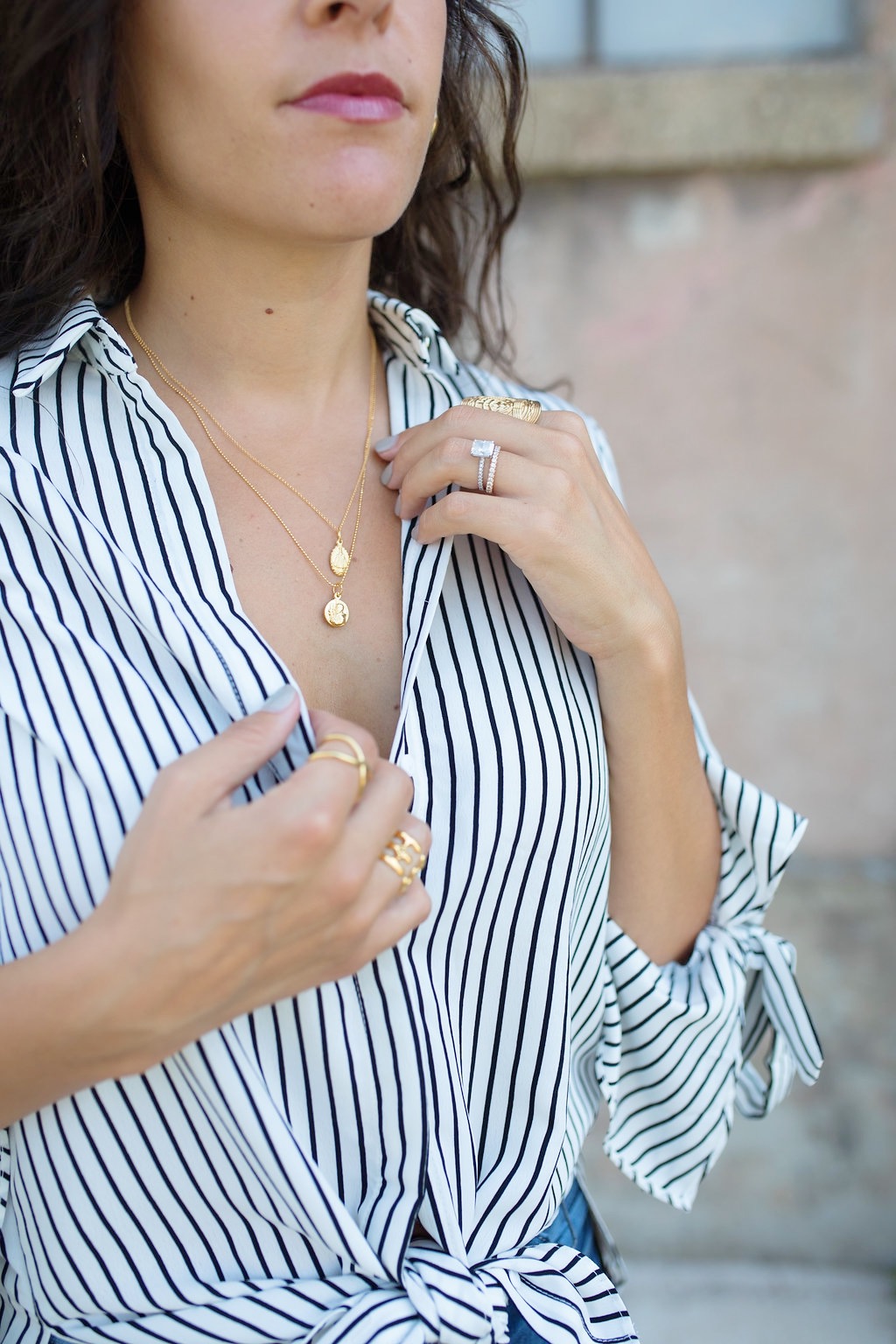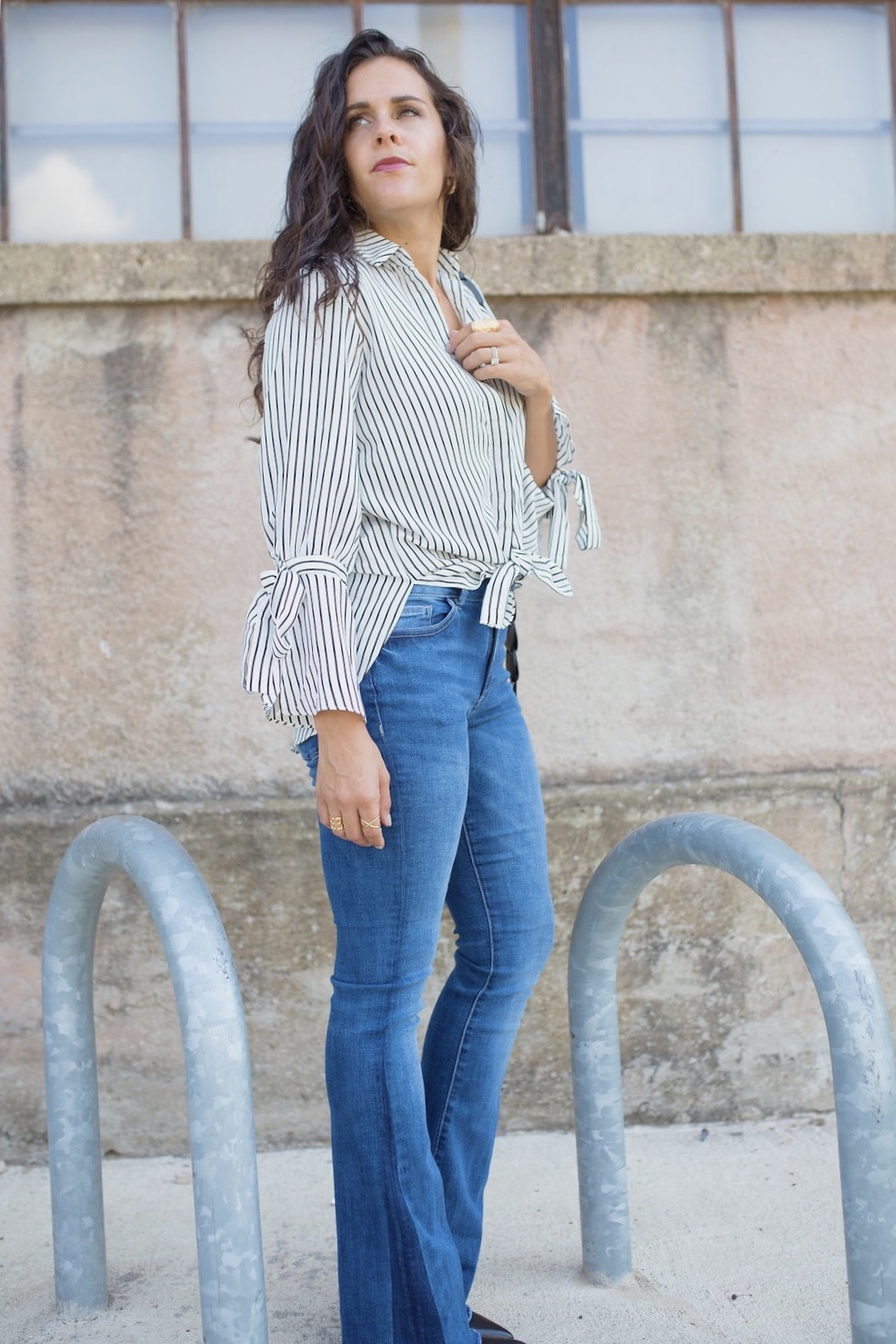 Denim is the ultimate casual Friday fabric. You can wear it with heels, sneakers, a sweater or a button-down shirt. To stay on trend while being office appropriate I chose a more polished look by pairing crisp flared jeans, a button-down and black heels. If you are new to causal Fridays and your work place meets with clients stay clear of distressed denim as it can come off as too casual and not put together. If distressed denim is appropriate make sure to wear a blazer to add a little bit of professionalism. You can see how I styled distressed denim and a blazer in
this post
for an example.
If blue jeans are too much for you than wear black denim or coated denim. Both of these options are a great way to wear jeans to work without looking or feeling too casual. Add your favorite sweater and a fun heel to show off your personal style à la this photo here.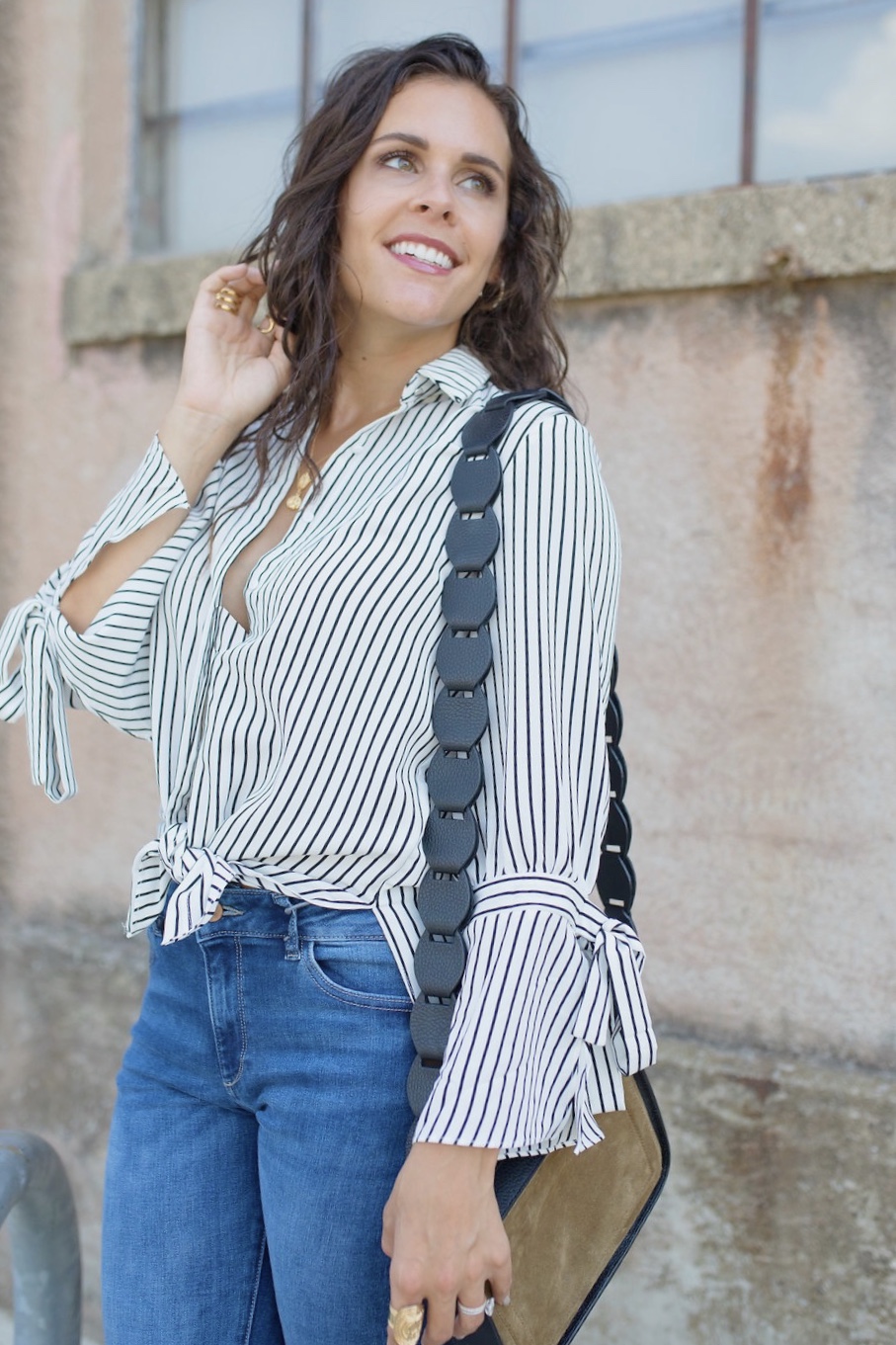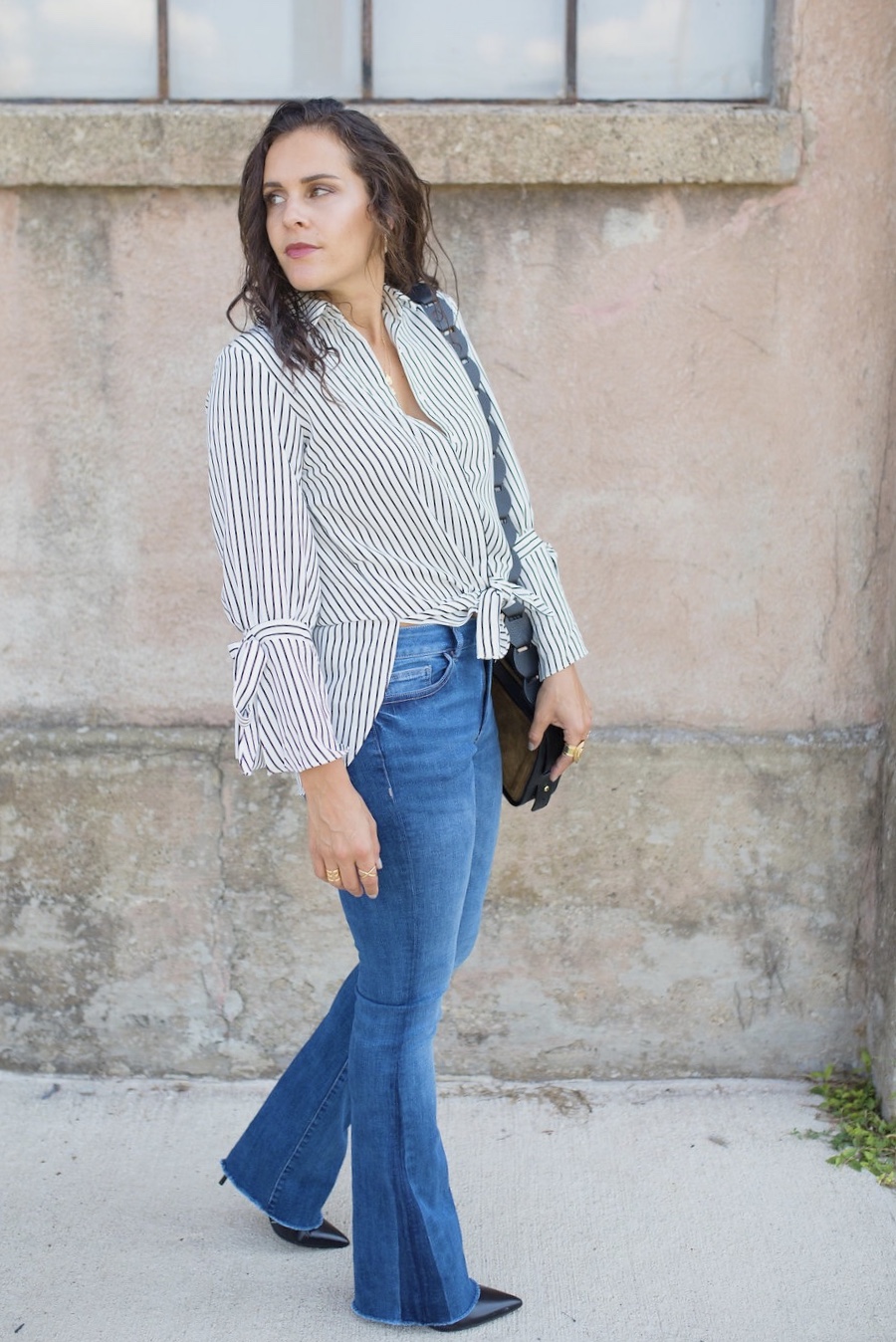 Aren't Fridays the best, knowing you have the weekend to relax and sleep in? Actually I'm learning not many people get to sleep in on the weekends due to their children but we do get to put our phones down a little and enjoy family time or catching up on shows. Any plans for the weekend?
top | Bishop + Young 'Striped Tie Sleeve Blouse'
jeans | DL 1961 'Bridget Mid-Rise Instasculpt Bootcut Jeans' (on SALE!)
shoes | Alexander Wang 'Tina Booties'
bag | Derek Lam 10 Crosby 'Camera Bag'
necklaces | Bluumoon Collection from Scout & Molly
Live votre rêve!