It's finally feeling like fall. I am the last person to want the weather to cool down (other than maybe my mom) but I do have some new fall clothing that I am excited to wear. Being able to add layers to my outfits is something I look forward to as the temperature drops. I love going through my winter bins and checking out my scarves and jackets that I haven't seen in months. It's always a fun challenge to style my old clothing in a new and modern way.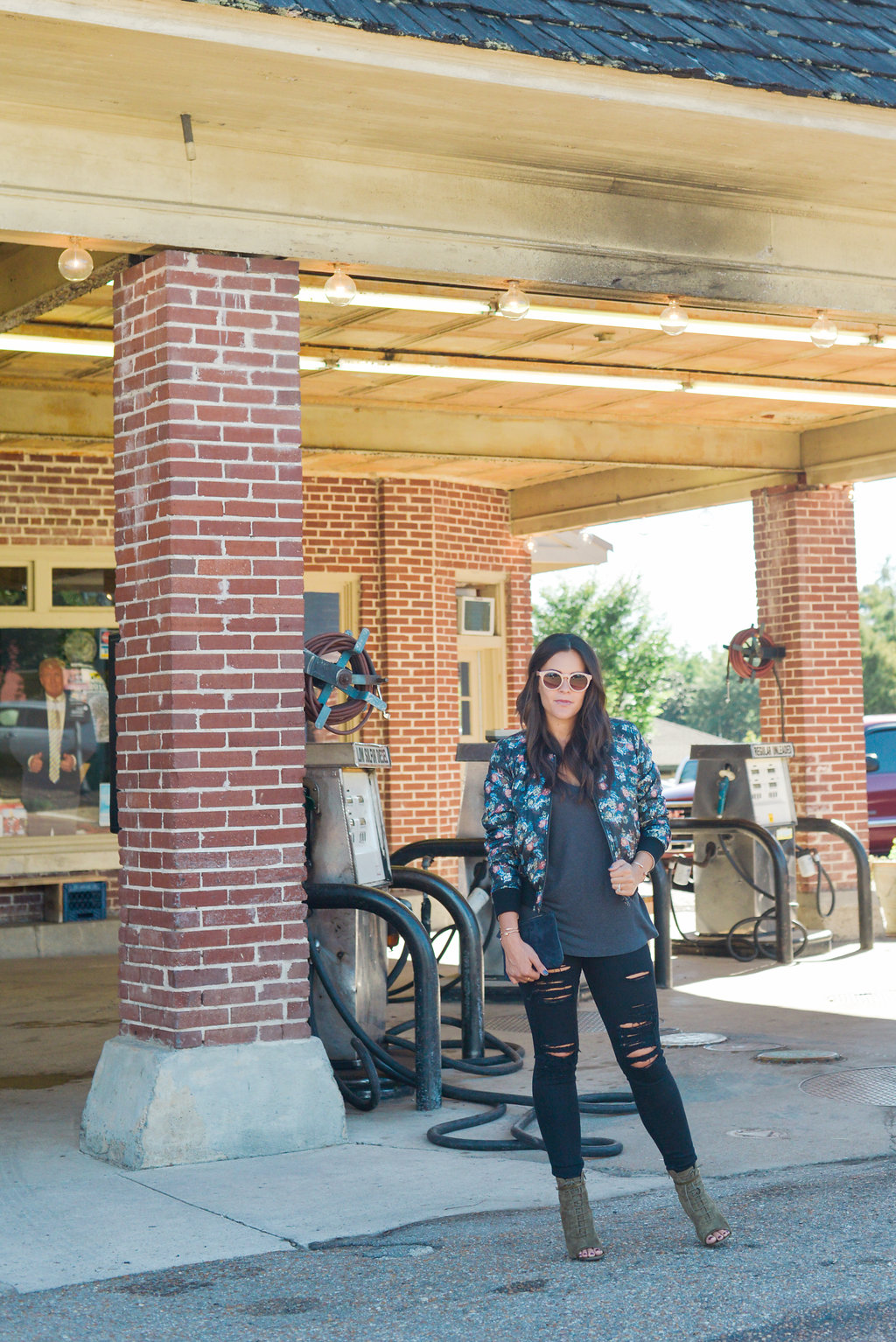 The Breakdown:
Unfortunately, I can not find this jacket on American Eagle's website. I only got it a month ago so I am surprised it's no longer available. Same with the sunglasses but I found some similar options.  These glasses were perfect to wear with the floral bomber jacket, it brought out the pink in the flowers. With the colors in the jacket, I could choose a variety of shoes that would have worked. I chose these army green high heeled booties because I wanted to dress up this casual jacket.
clutch | Balmain x H&M
Live votre rêve!