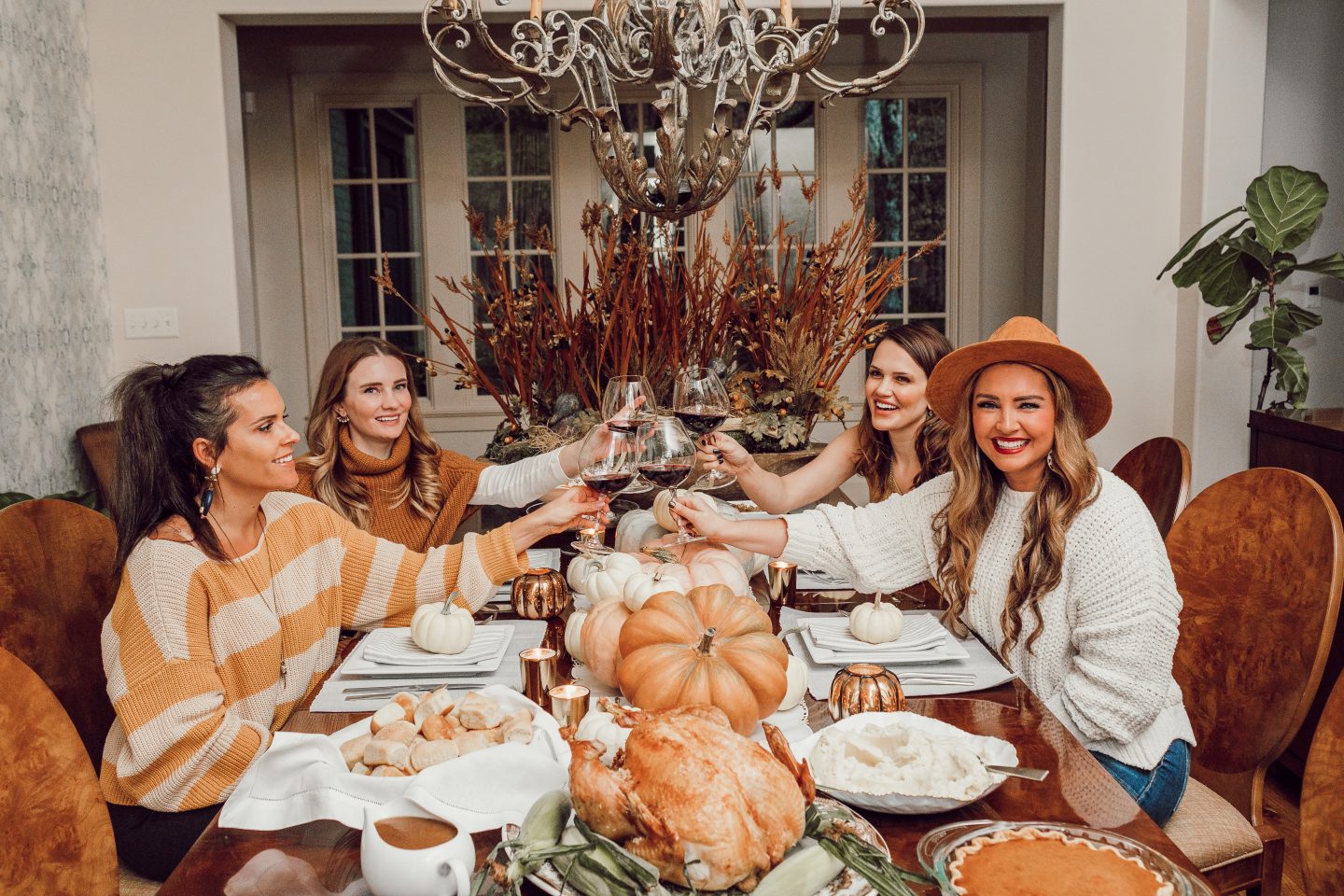 Last week I hosted my first Friendsgiving which also happened to be my first Friendsgiving to even attend! I love that Thanksgiving brings my family together but it's also a great time to cherish your friends. My husband was out of town and my boys went to our babysitters house and I was able to enjoy a complete evening with some girls.
As a host I put pressure on myself to make the perfect turkey and gravy! My mom always hosts our family Thanksgiving and she does the turkey and every year it is perfectly golden. I watch year after year and have taken notes time and time again and it was time to put my knowledge to the test. I was thrilled that my turkey and gravy were a success for my very first Friendsgiving dinner.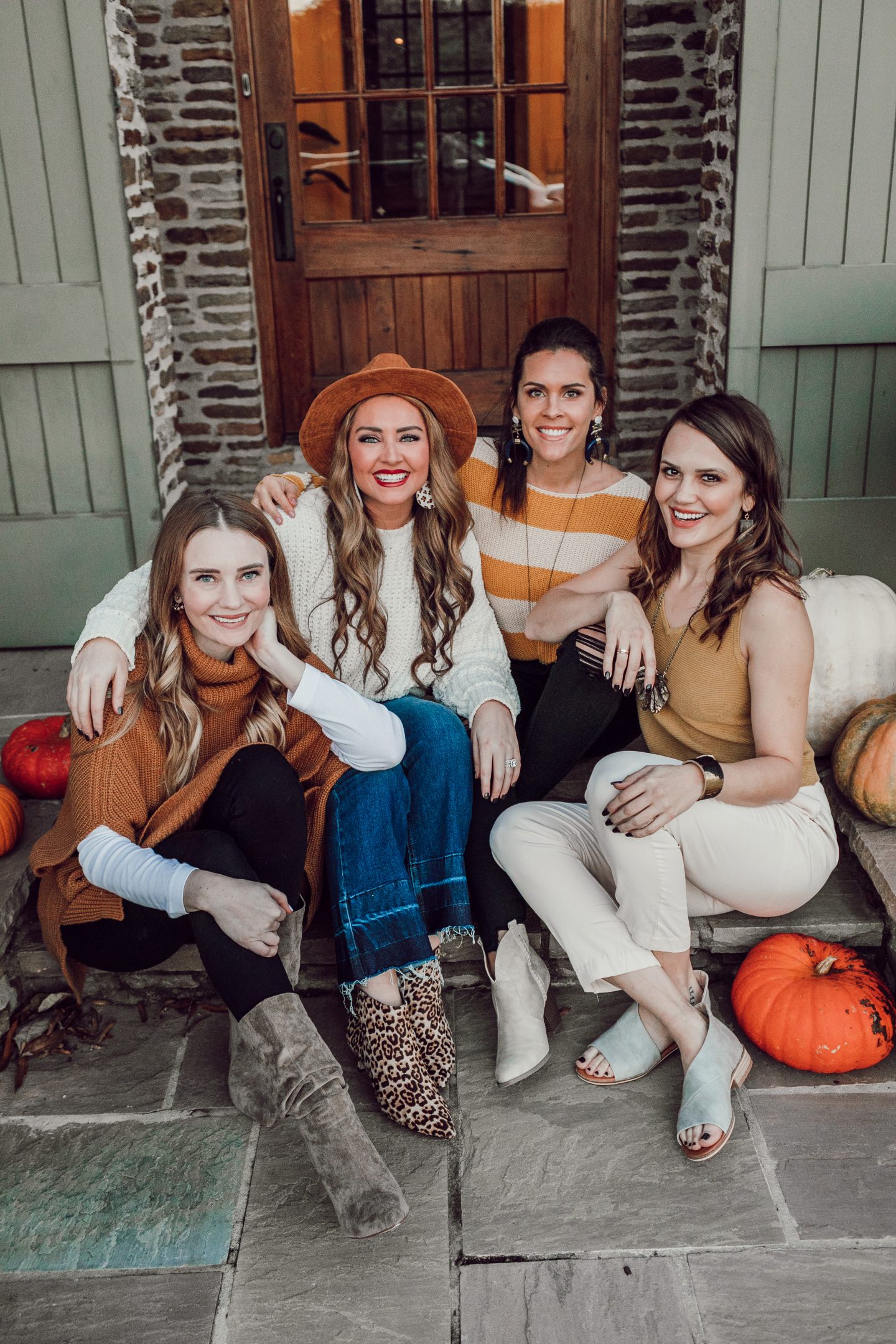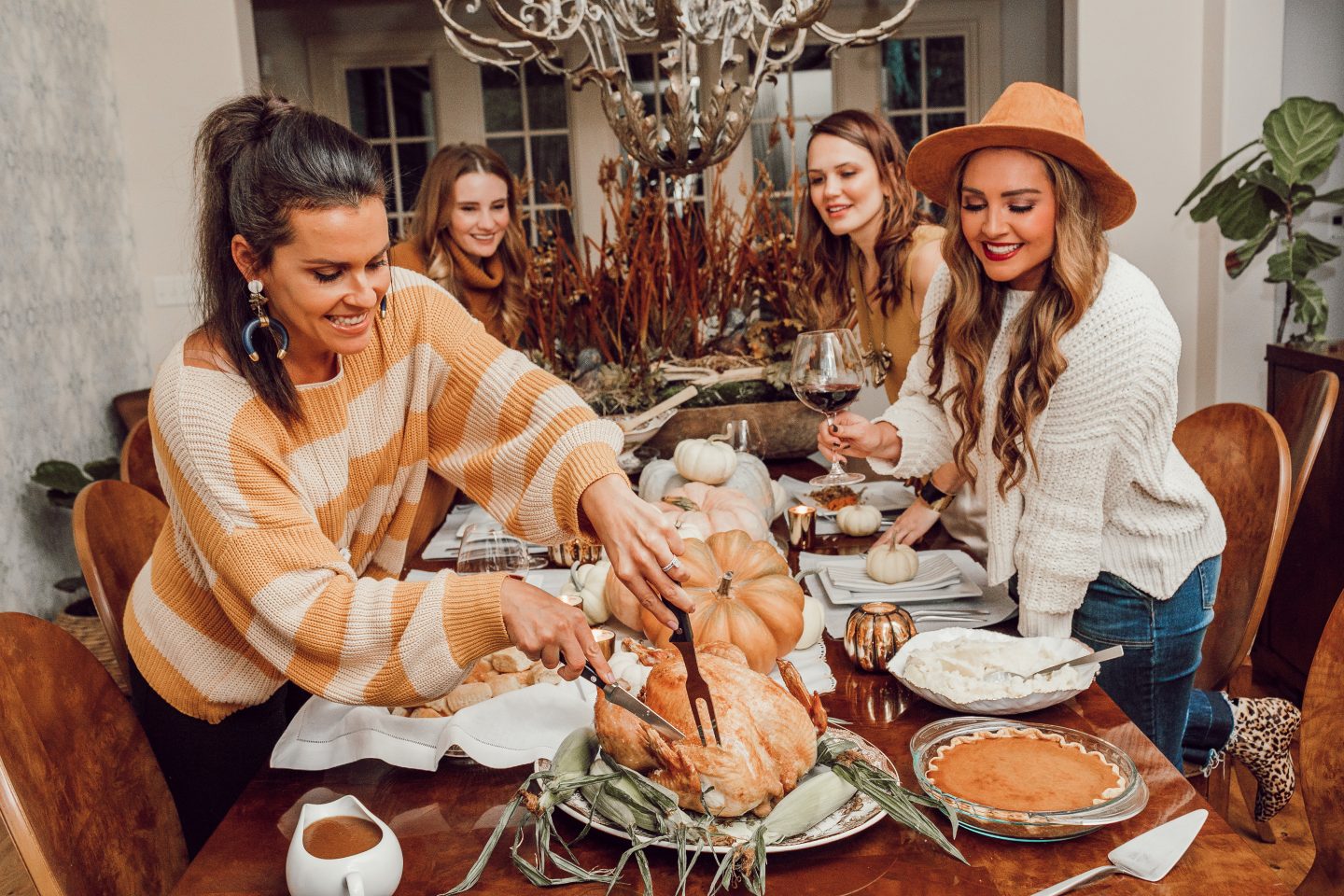 Below I am sharing 5 tips to be a stress free host.
Sign Up For Dishes // I'm not talking about cleaning dishes, after selecting the host and date I made sure everyone picked a dish to bring. It is too much for one person to do all the cooking and having a Friendsgiving should be a joyfull experience. You also don't want two people to bring the same dish so coordinating is important. I learned not everyone cooks either but there are plenty of sides that can be picked up from the store that are easy to bring like mashed potatoes and rolls.
Layout Place Settings // When I found out I was hosting I made a quick trip to buy placemats and cloth napkins. Is it strange I didn't own any? I'm more of a casual host but I thought since it's the holiday season I needed to take my table settings up a notch. I found some that will work all year around and matched my style. I don't think it's neccessary to assign seats but that may be helpful if you have a large number of people and are aware of some internal conflict!
Plenty Of Wine // You'd rather have too much wine than not enough. As a host it's important to make sure you accomodate your guests. Keep an eye on their glasses and off to refill before the glass is empty. Not everyone drinks wine so offer another beverage other than water.
Select An Outfit // I could talk about style and how to dress for a certain occasion all day but I'll stick to the point here. As a host you are running around making sure everything is perfect, you are the go to person as you know where everything is, plus you are in the hot kitchen lifting a 15 pound bird from here to there. You are going to be hot. I wanted to wear a hat and have my hair down but I knew that was a bad idea, a scarf also a bad idea. Try on your outfit the day before so after the turkey is cooked and the gravy is made and poured into the gravy boat then you can quickly throw on your outfit.
Prep Before // Do as much as you can the day before. The last thing you want to do is answer the door with your robe still on. A few days before the big dinner I bought everything I needed, if I forgot anything I still had a day or 2 to prep. I set the table with placemats, plates, silverwear and glasses as well as the pumpkins from Halloween which were on my front porch I now used as a center piece. I baked a homemade pumpkin pie the day before and I chopped up the onion and celery that needed to be added to the stuffing.


Hosting my Bluff City Lights girls was fun and needed. We first went to

Beautiful Soul Boutique for a little shopping. We got to meet and chat with the owner and manager and pick out a few fall pieces which would be perfect for a fall holiday meal. Afte we got the photos back I laughed at how well we all coordinated which was totally unplanned.We have a giveaway for our readers with Beautiful Soul Boutique so make sure you enter below!


Millstone Nursery was kind enough to make us this gorgeous statement arrangement for the table! It was the perfect back drop for our fall Friendsgiving dinner. I have seen the owner of Millstone make arrangements during my garden club days and she does it effortlessly!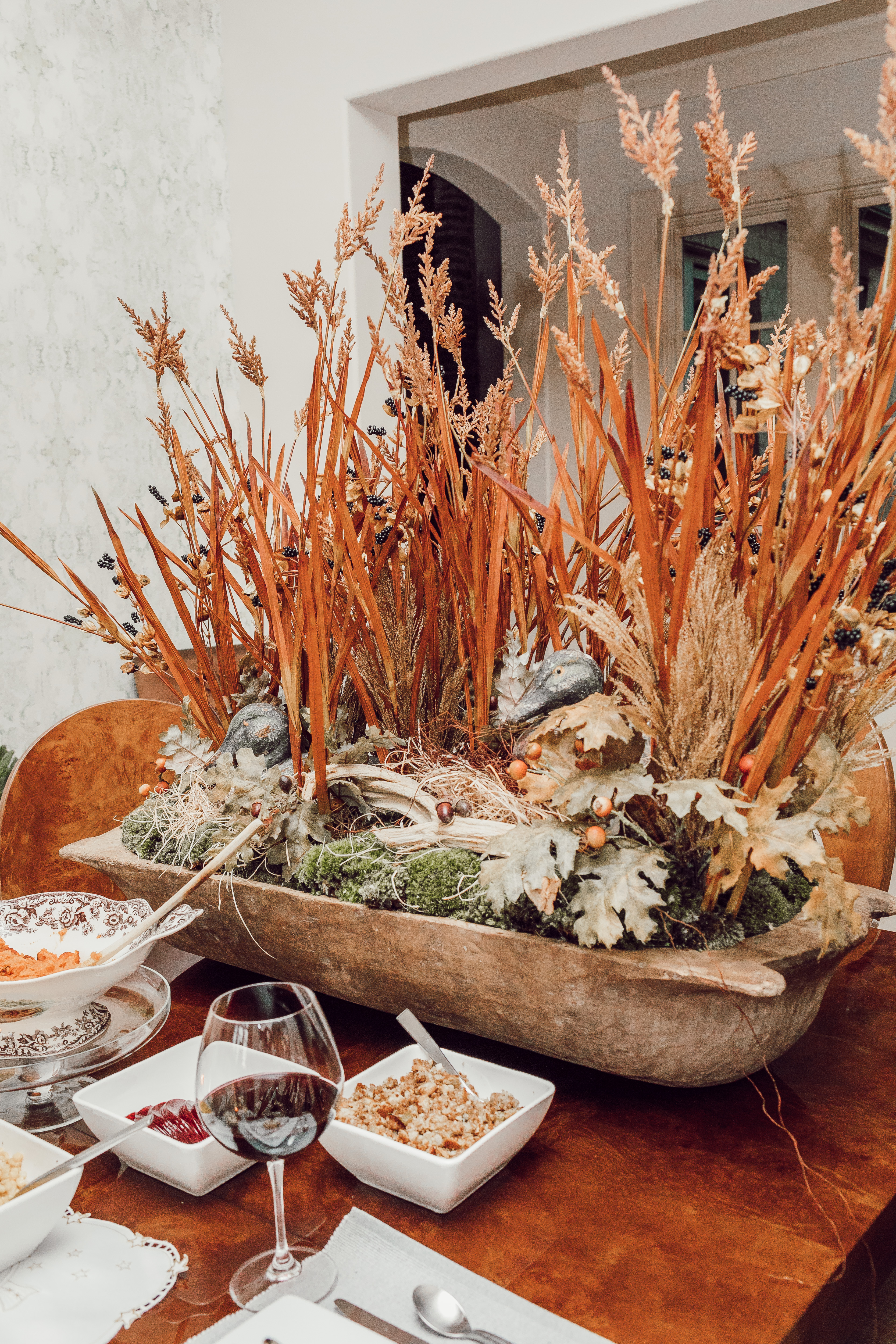 You can shop my table decor below.

Until next time…..Live votre reve!