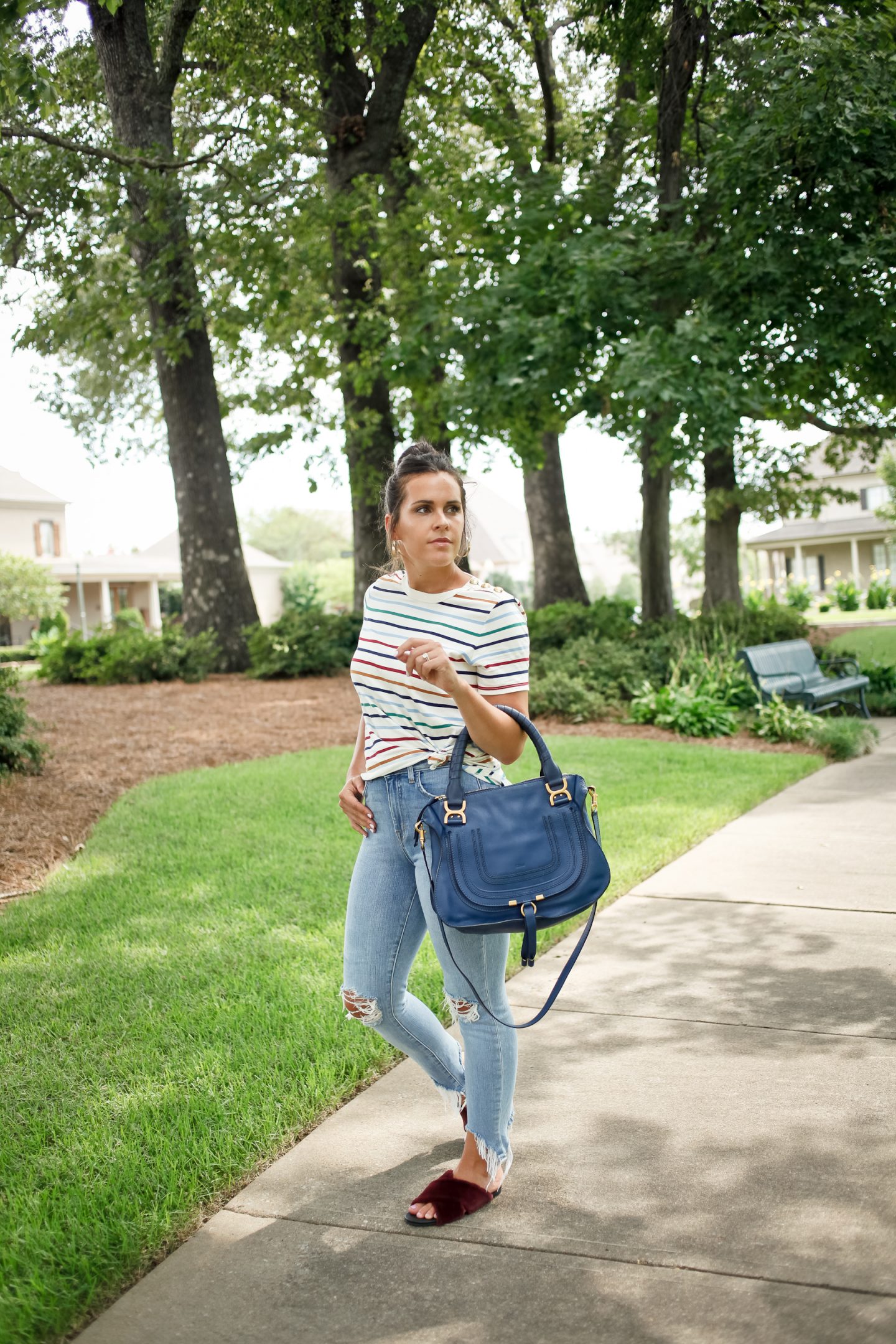 I am pretty far removed from these school days. It's quite hard for me to believe I have been out of college for 8 years! I feel like I was just at Ohio State. High school on the other hand does seem like a lifetime ago.
We recently had a few crisp mornings and they gave me that "first day of school" feeling so I decided to put an outfit together that I'd wear to school which consists of strips and fur slides. Strips are a classic pattern and remind me of school days and slides were very popular this past year and continue be seen on the streets of NYC to the hallways of elementary schools haha. Honestly, don't you see a 3rd grader wearing these fur slides I have on? I'm 30 and I like them too, gotta love an item that can be worn by multiple generations. These particular slides come in black and green too. I was torn between the green and maroon!
I went to a public school growing up and I always looked forward to planning my outfits, especially that first day of school look. My neighbor and best friend went to a private school and I'd go see her first day of school outfit and she loved that she only had 3 different colored polos and 2 different colored skirts to choose from because she didn't have to think to hard. I, on the other hand, loved thinking of putting my school outfits together.
A few tips for styling your outfit:
If you want to make your back to school outfit a little more stylish than buy your shirt one size bigger than you normally would so you can knot it. You don't want your belly showing so you need your shirt bigger, the knot hikes the shirt up. With that said, wear jeans with a high waist. That will help make sure no belly skin shows and your outfit stays appropriate for school. You can easily wear flipflops or a sneaker with your striped shirt but adding slides is more of todays style and the fur brings you outside the box.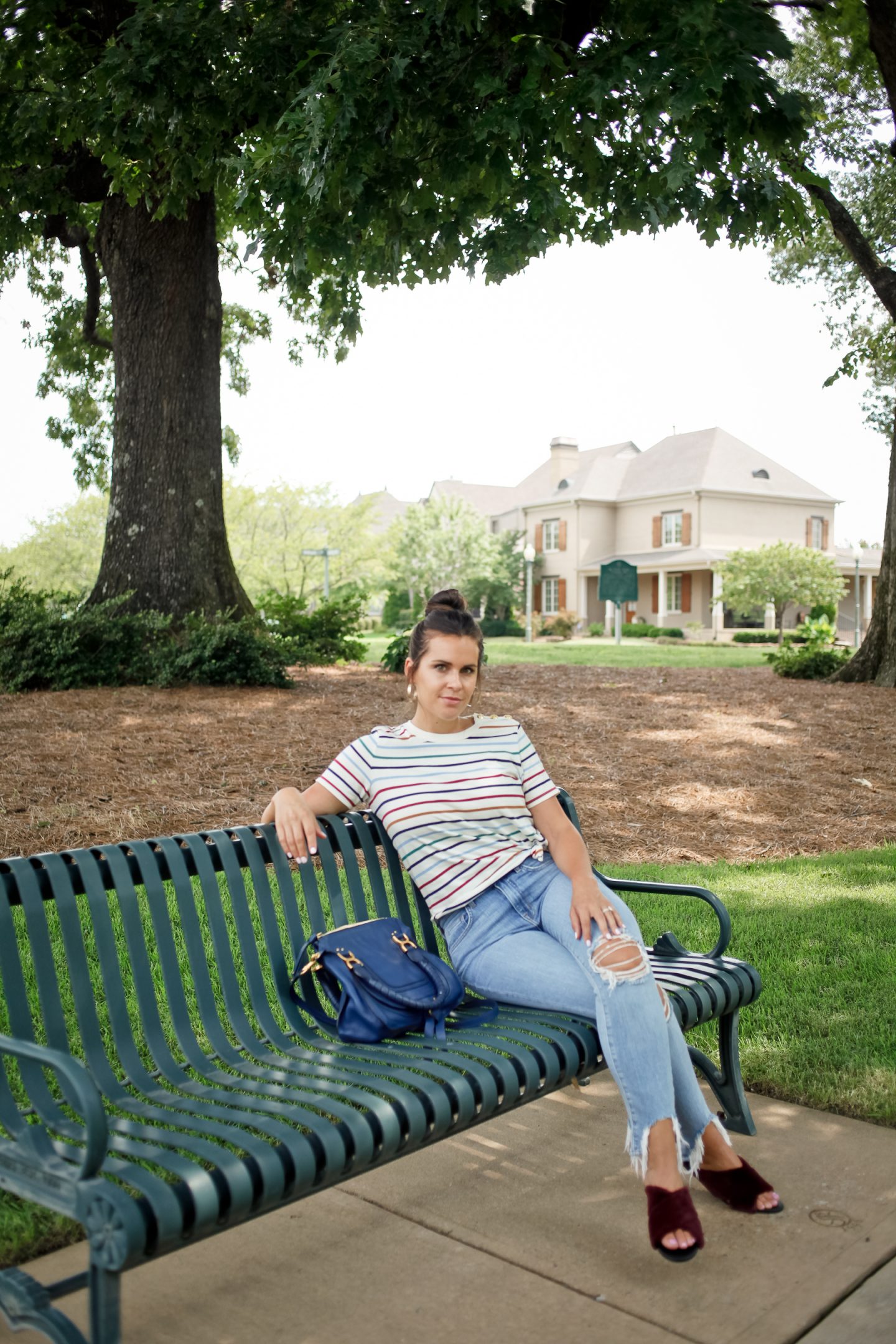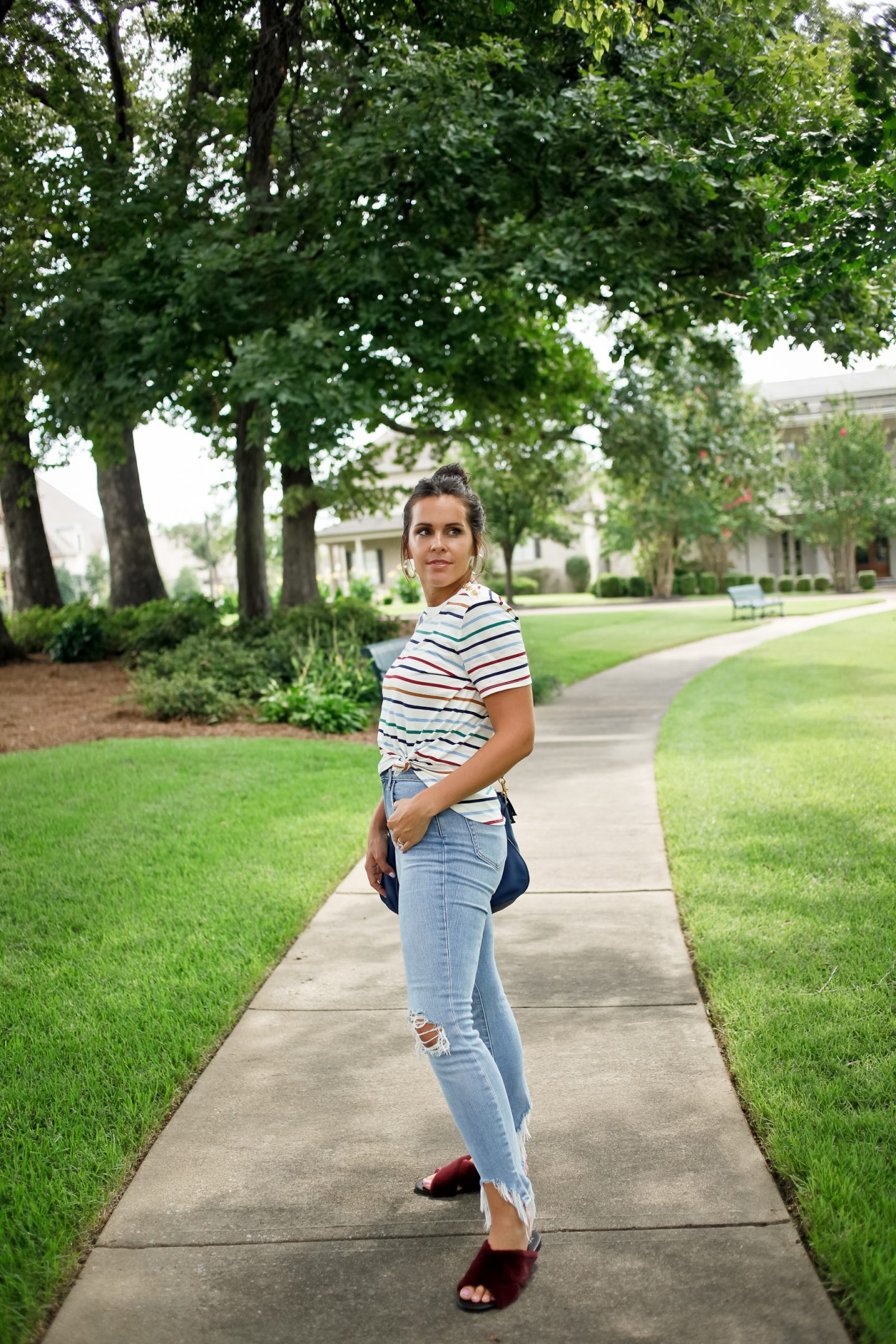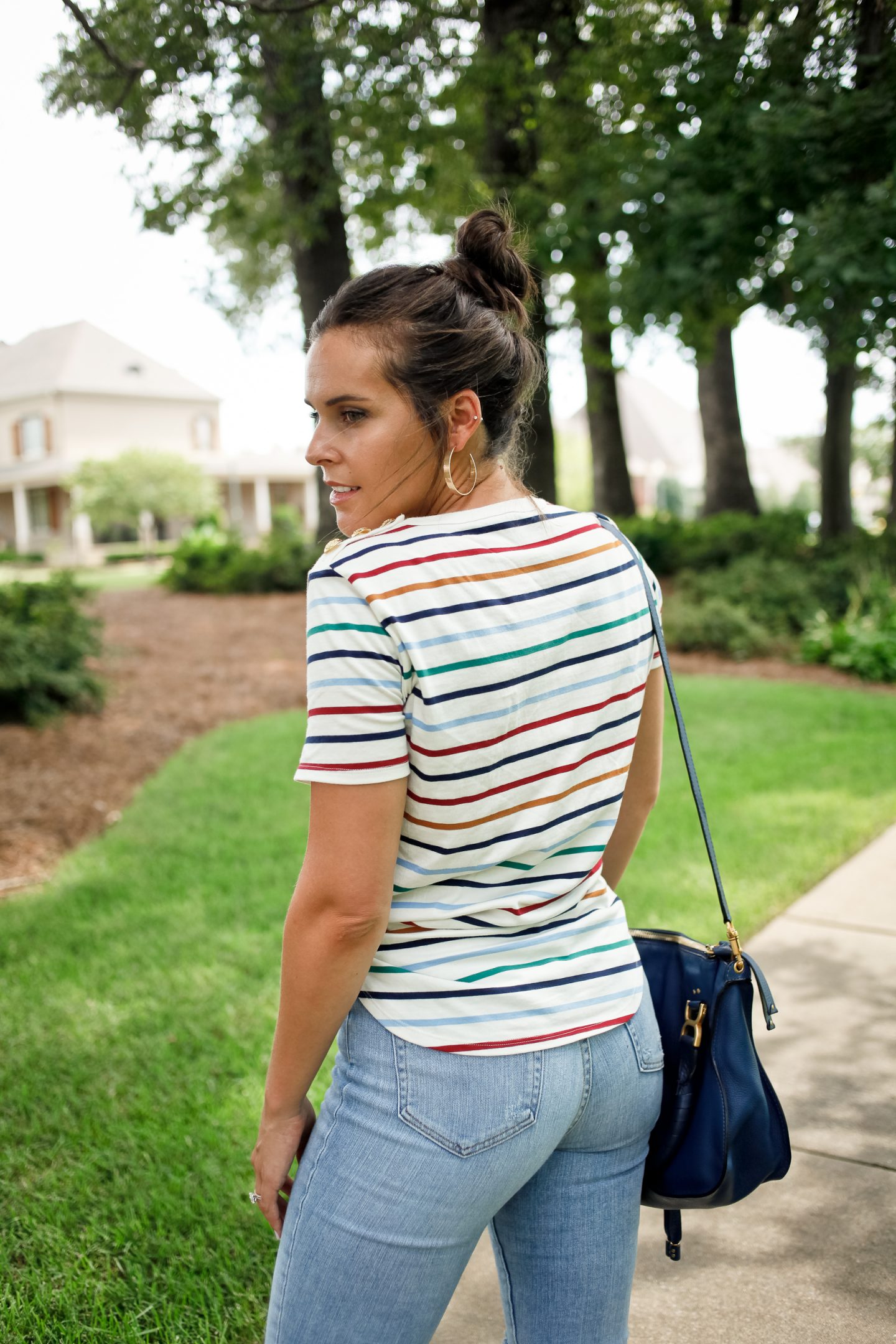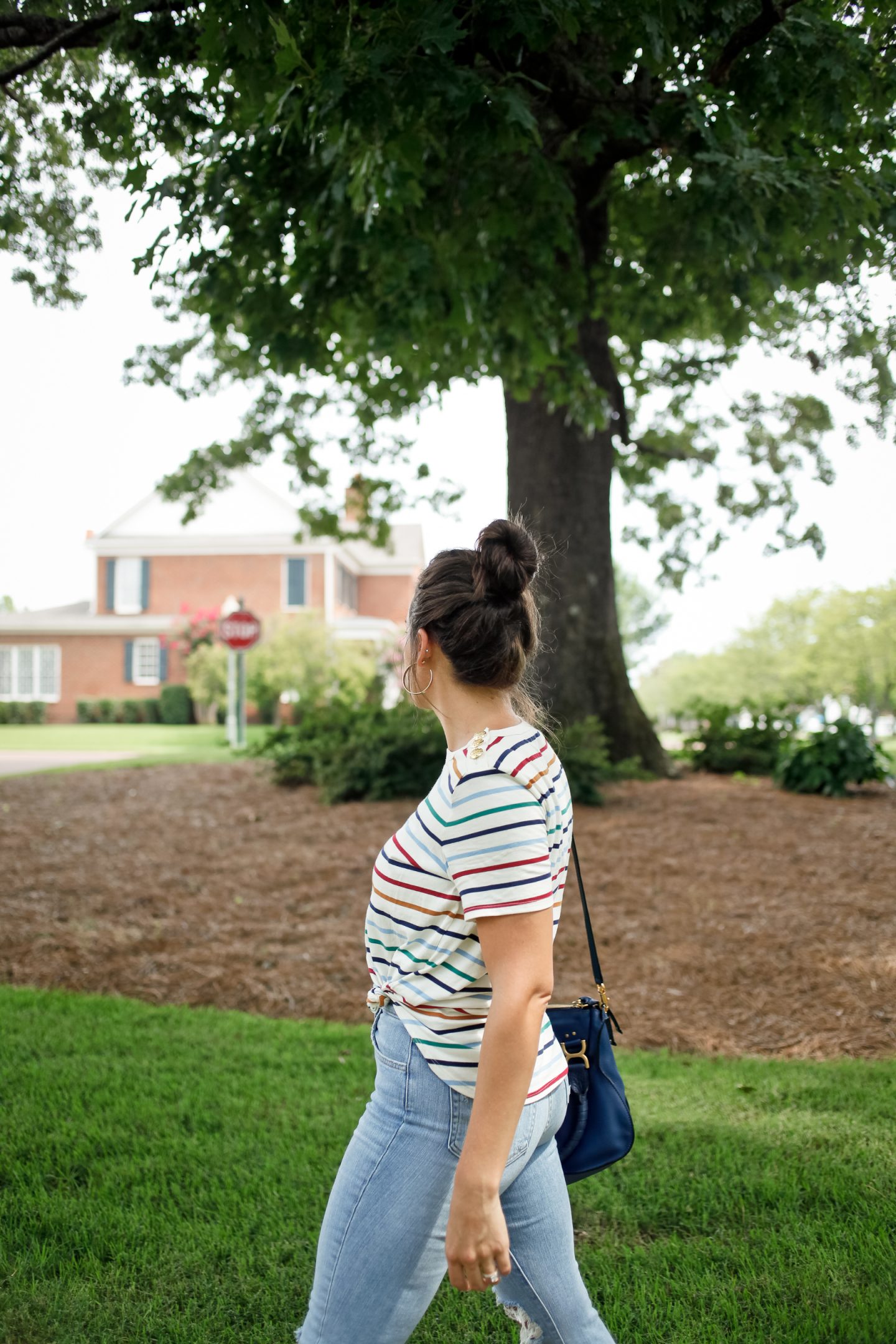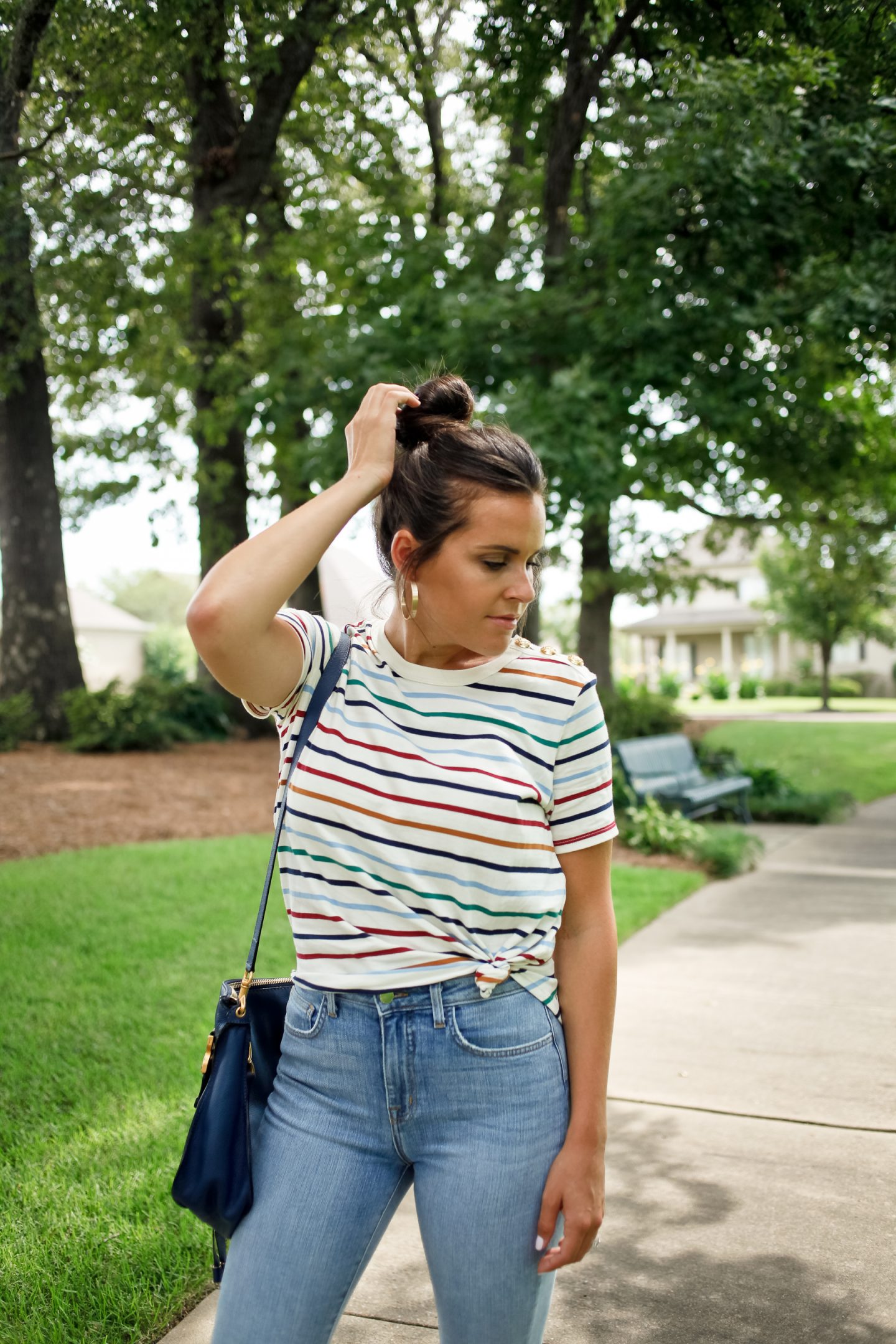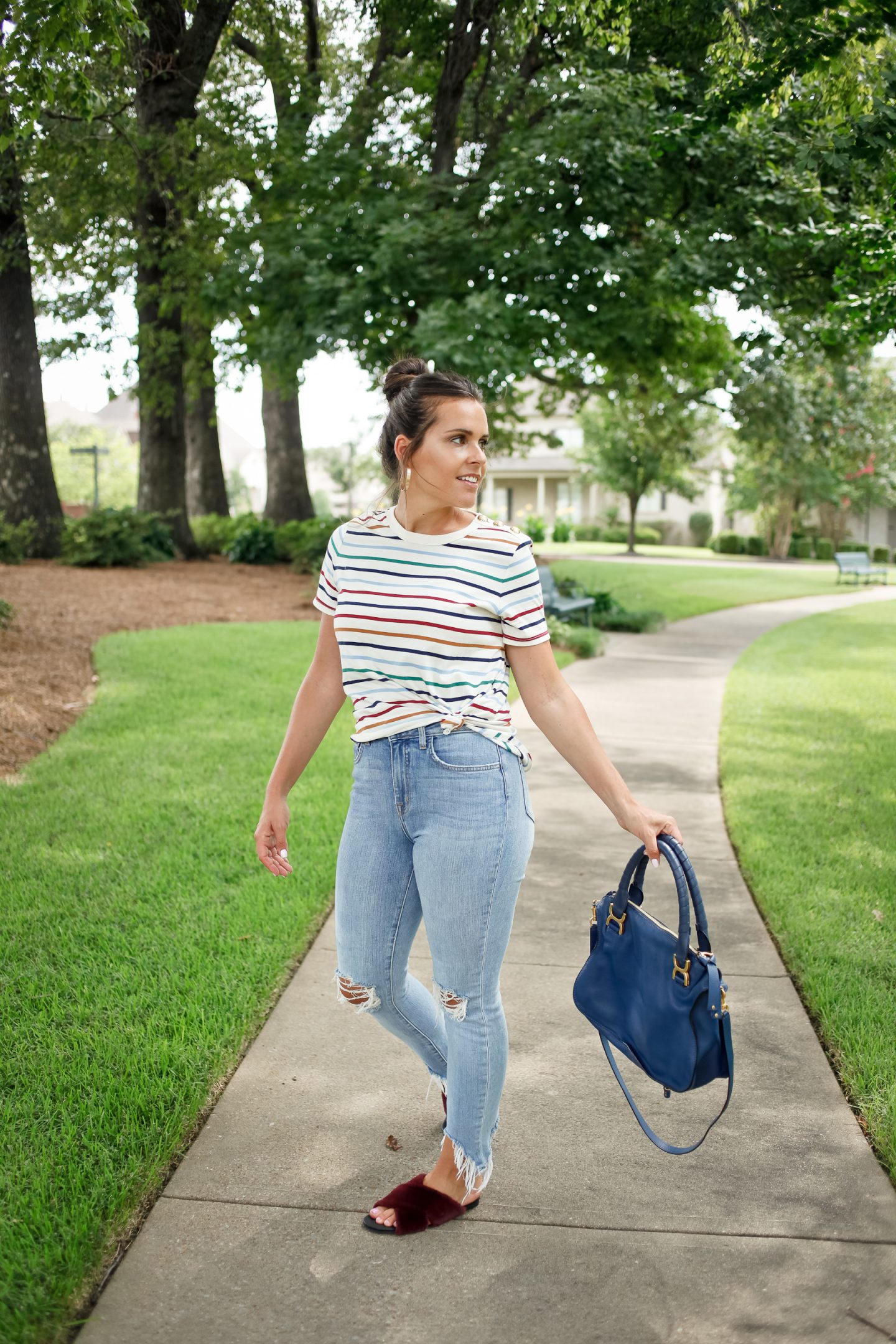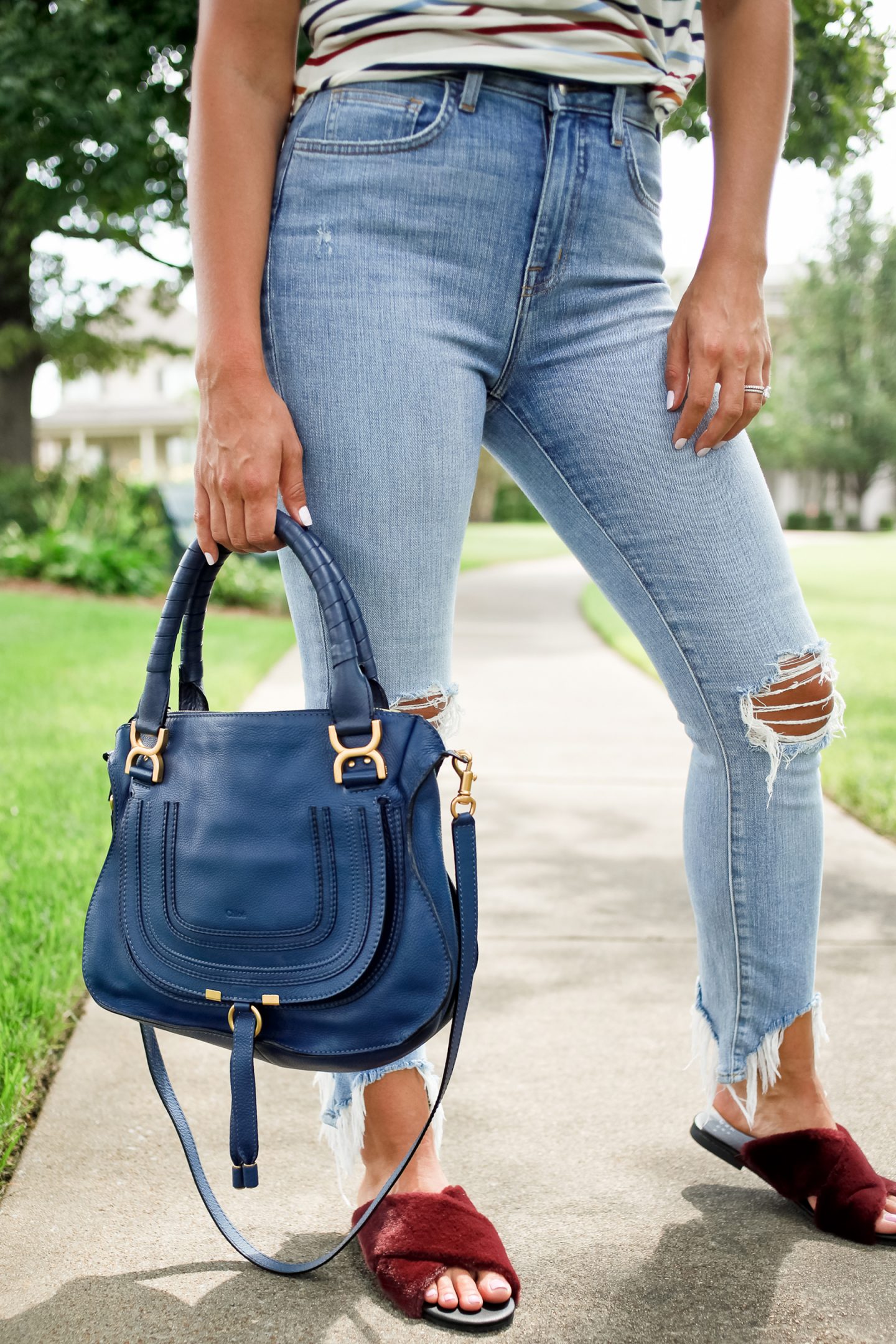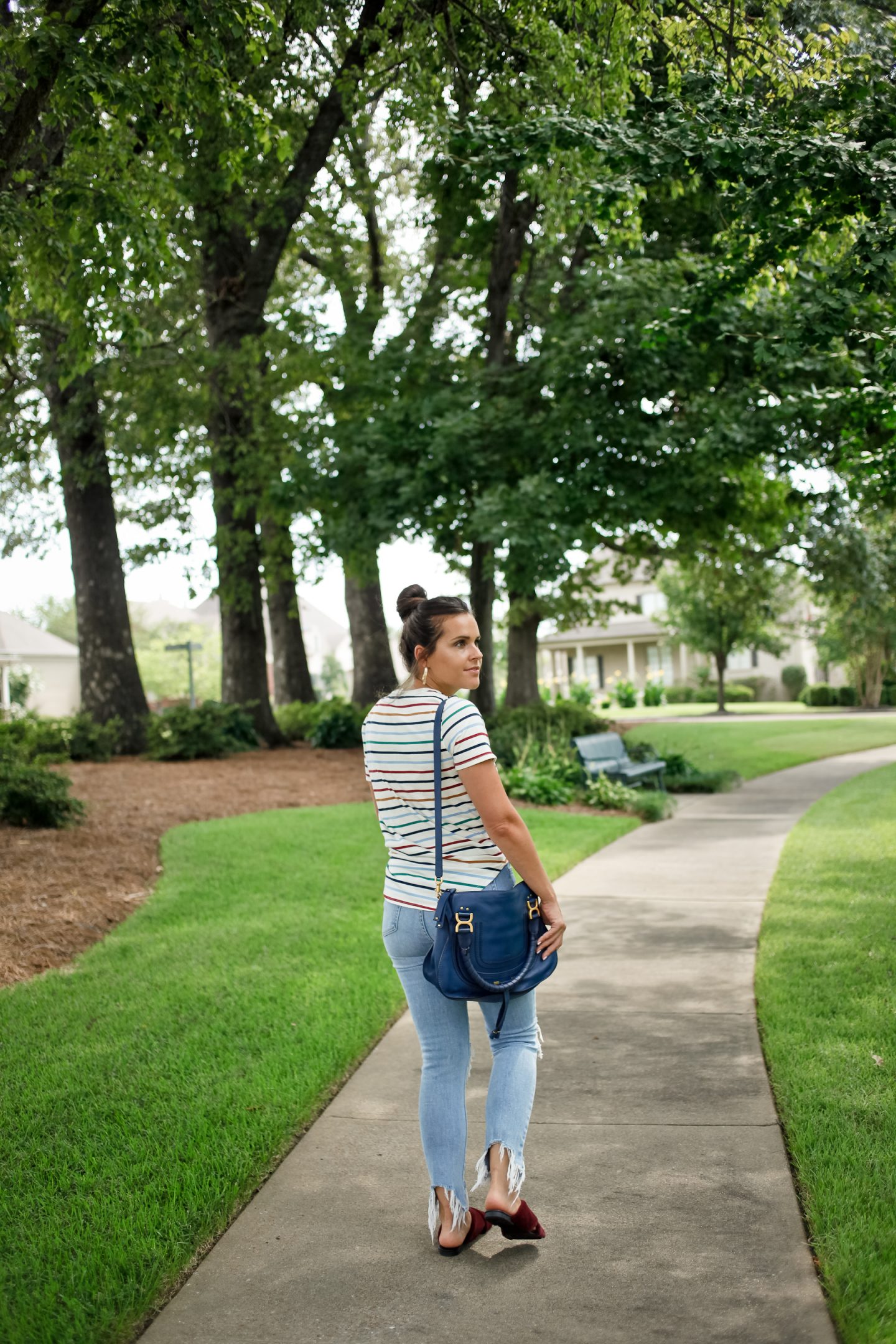 The Breakdown:
This striped tee and jeans was cute but didn't have enough style for me so I knotted my shirt. These jeans with the distressed him are my all time favorite that happened to inspire me to create a how to post on hem distruction. I thought about wearing heels but the strips had me feeling school vibes so I went for some funky flats and these fur slides were the perfect finishing touch. Of course if you are in school you'll be wearing a backpack of some sort but a large crossbody bag can be a good option if you don't have to carry too many books.
shirt | Veronica Beard 'Simpson Tee'
jeans | l'Agence 'Highline High Rise Skinny Jeans'
shoes | Target 'Frannie Crossband Faux Fur Slides'
bag | Chloe 'Marcie Small Double Carry Bag'
earrings | Target 'Open Hoop Flat Earring'
Live votre rêve!