We are just now midway through March and here I am posting about March game day looks. As you all know season has come to a pause along with much else in our country and world. With All-Star Break happening in February and only one home game in March there aren't too many outfits to share. But nonetheless, here are the past two months of game day looks.
2/5 Jazz v. DEN: I did not feel like getting dressed this night. Wearing this plaid joggers were like wearing sweatpants and was just what I needed. I tried to make the outfit look more pulled together with the leather jacket but I really should have worn heels with this look.
jacket | Joie
turtleneck | Alexander Wang
pants | Alice and Olivia
shoes | Vince 
2/7 Jazz v. POR: This was my first time wearing this Chloe bag that was so kindly gifted to me from Fashionphile. It matches the Jazz City Edition jerseys perfectly and they thought I should have it! I now where it for every game the Jazz wear the city edition jerseys.
jacket | IRO
shirt | Current / Elliott 
jeans | BDG 
earrings | Leslie Ponder
shoes | Schutz
bag | Chloe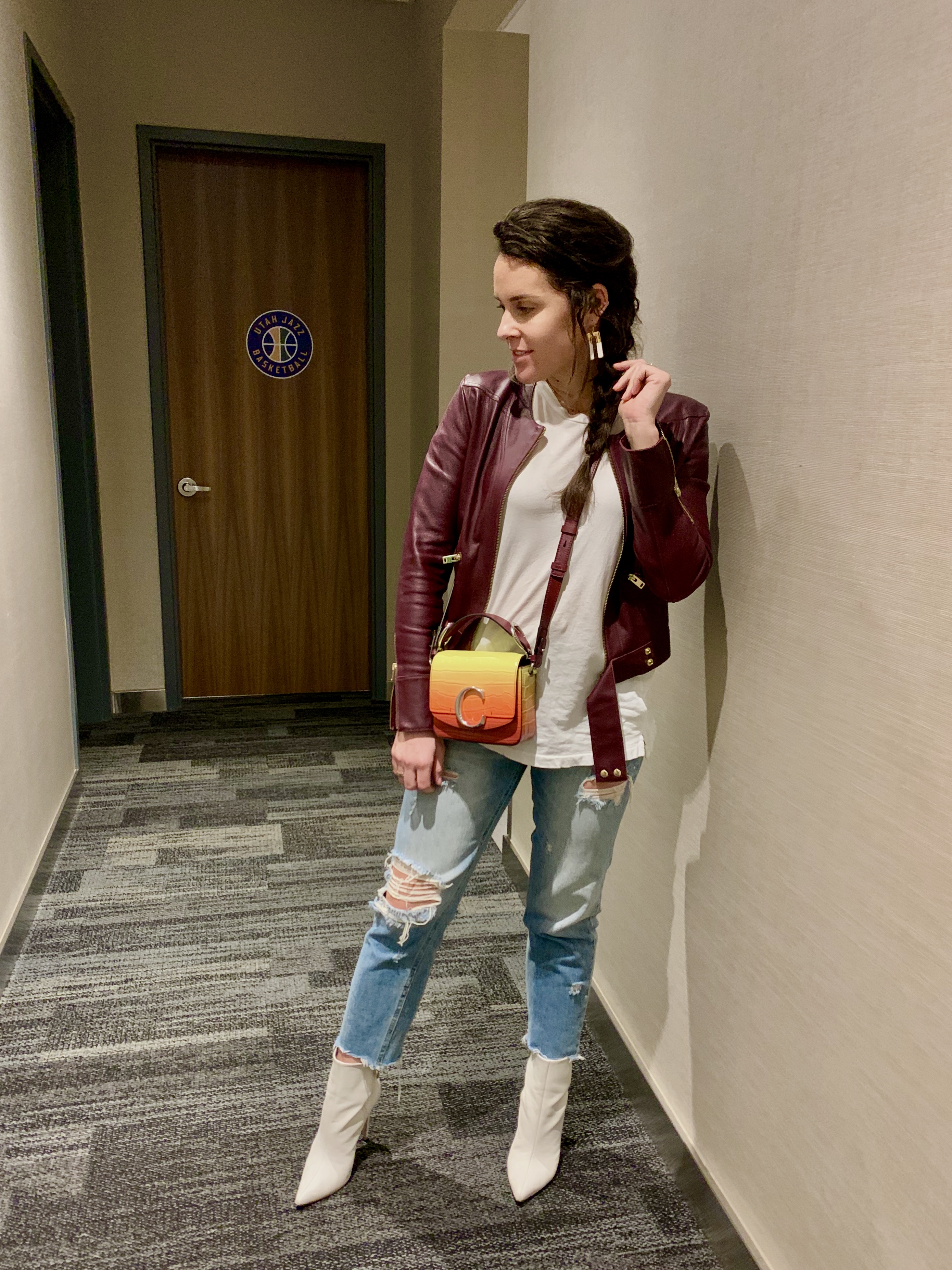 2/12 Jazz v. MIA: I didn't go to this game because Michael ended up having the flu so we stayed home.
2/21 Jazz v. SAS: I had just got a shipment in of a few new things I ordered from Shopbop including this really cool faux leather top which is now 50% off. It is much cooler shirt in person and this photo doesn't do it justice. My parents friends came in town this weekend and I knew I'd be doing a lot of walking with them so I made sure to wear comfortable shoes.
top | Habitual
jeans | Abercrombie 
shoes | Dolce Vita 



2/22 Jazz v. HOU: This was the night I went to see the ice castles with my mom and a couple of her friends who were visiting. We went from the castles straight to the game so I did a quick change in the car!
jacket | Show Me Your Mumu
shirt | Dolce and Gabbana
boots | Paige
bag | Louis Vuitton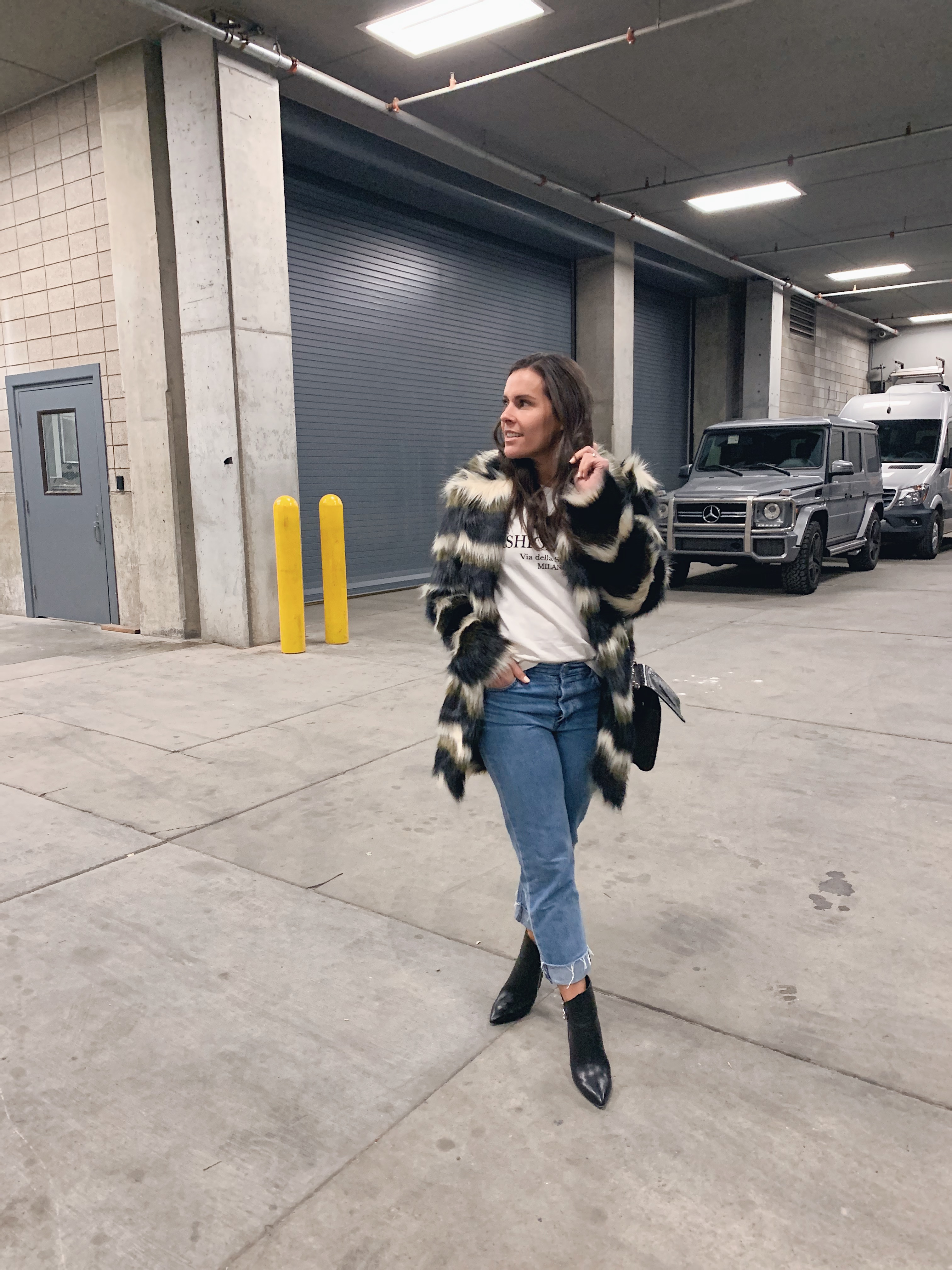 2/24 Jazz v. PHX: I feel a little too blogger-ish in this outfit and I think it's because of the head scarf. I needed something for my hair because it was looking like I came straight from the gym!
jacket | Amazon
sweatshirt | Scotch and Soda
headscarf | Scrunci x Sincerely Jules 
pants | Gap
shoes | Ash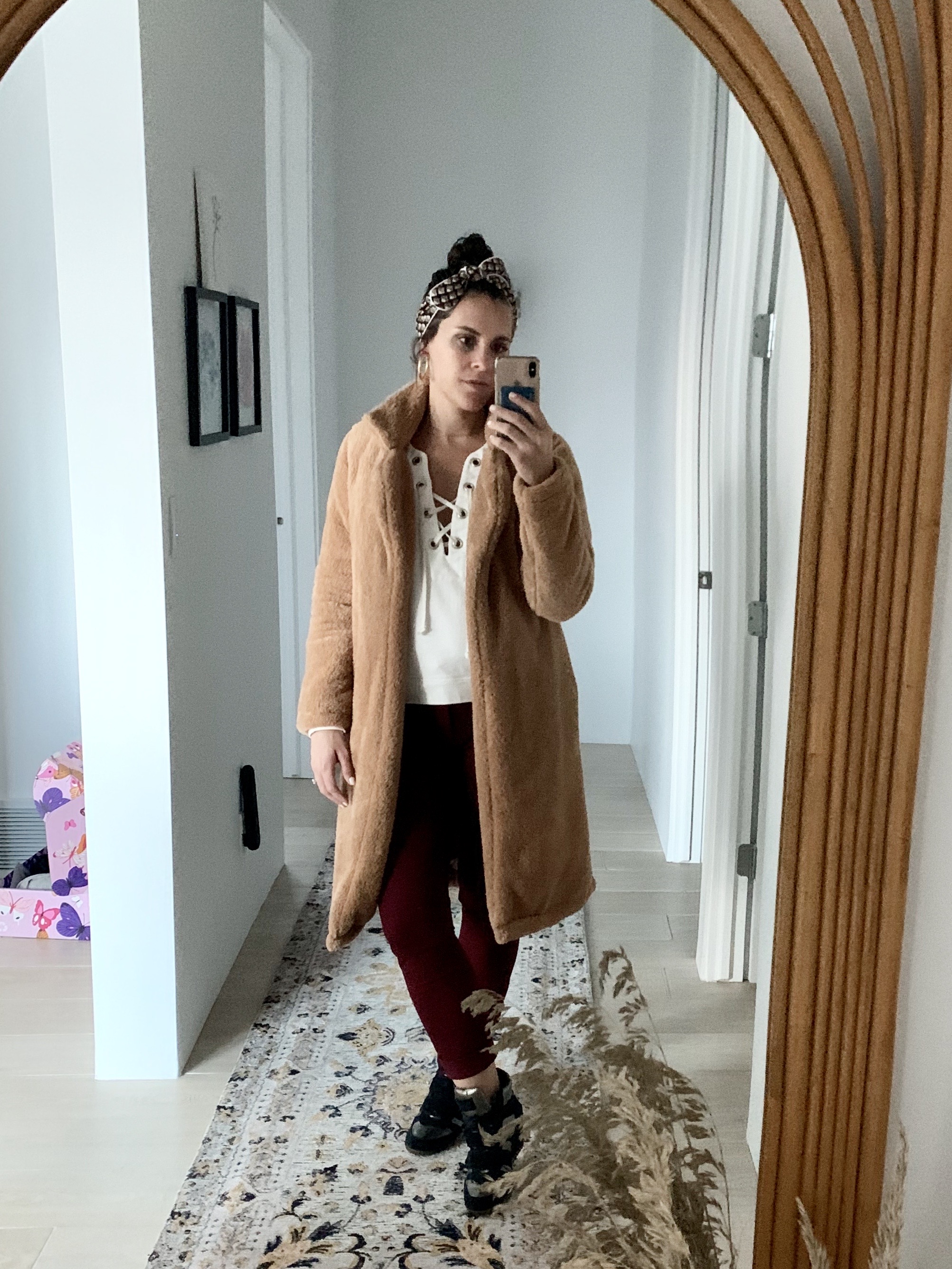 2/26 Jazz v. BOS: I guess I forgot to take outfit pics the these two games. The Jazz were playing every other night and I must have been worn out, haha!
2/28 Jazz v. WAS: ditto from above.
3/9 Jazz v. TOR: The Jazz were wearing their city edition jerseys which meant I needed to wear my Chloe bag from Fashionphile.  I couldn't find anything in my closet I wanted to wear with this bag so I went to my husbands closet and found this perfect mustard yellow bomber jacket. The jacket is definitely big and oversized on me but with it not zipped and the sleeves scrunched it wasn't too unflattering. This was one of those night where the boys really wanted their picture with me. Typically I'm begging them to pose with me but here I couldn't get an outfit shot without them!
jacket | my husbands
shirt | The Great
earrings | Uncommon James
jeans | J Brand
shoes | Gucci
bag | Chloe from Fashionphile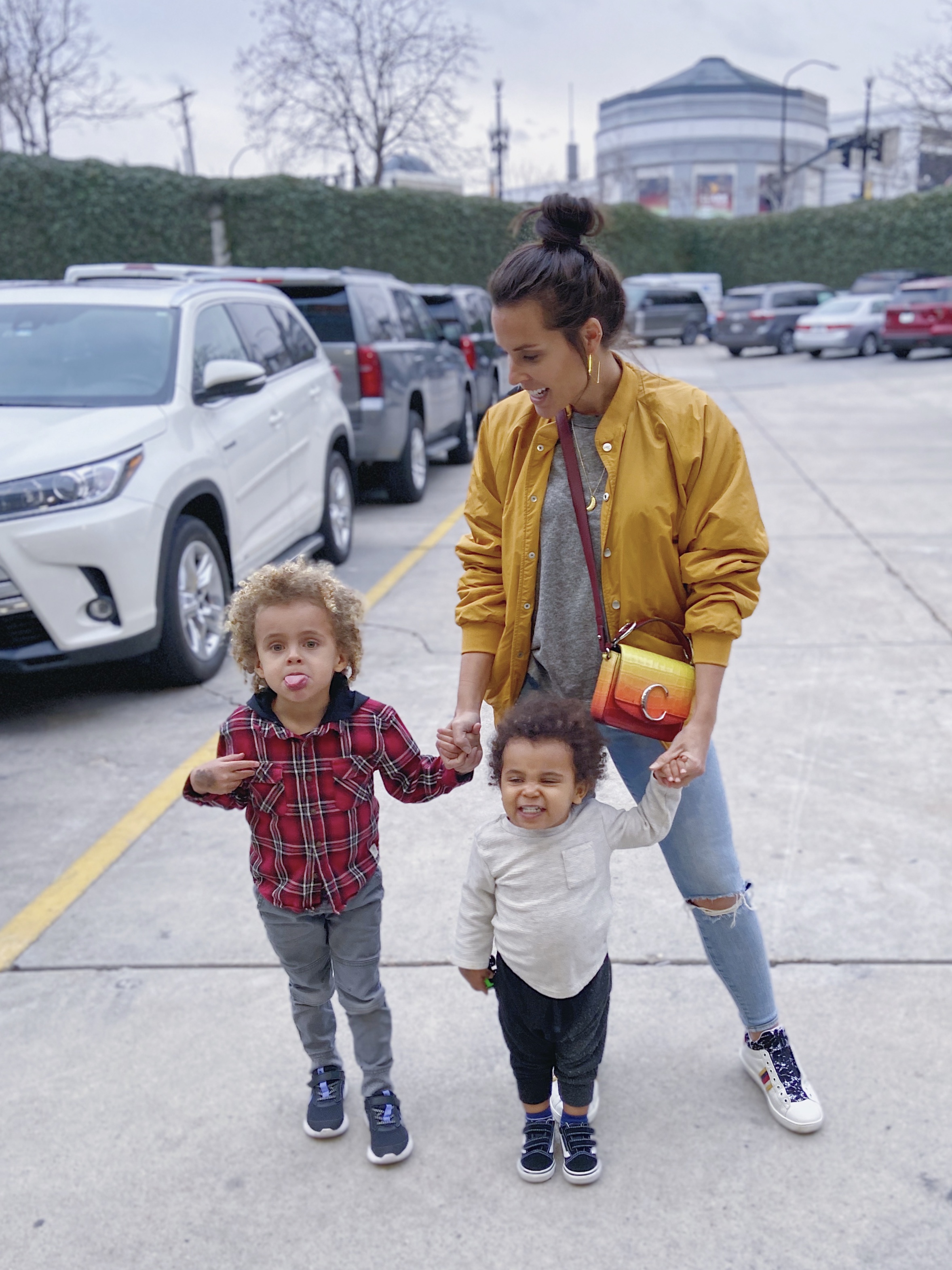 Live votre rêve!