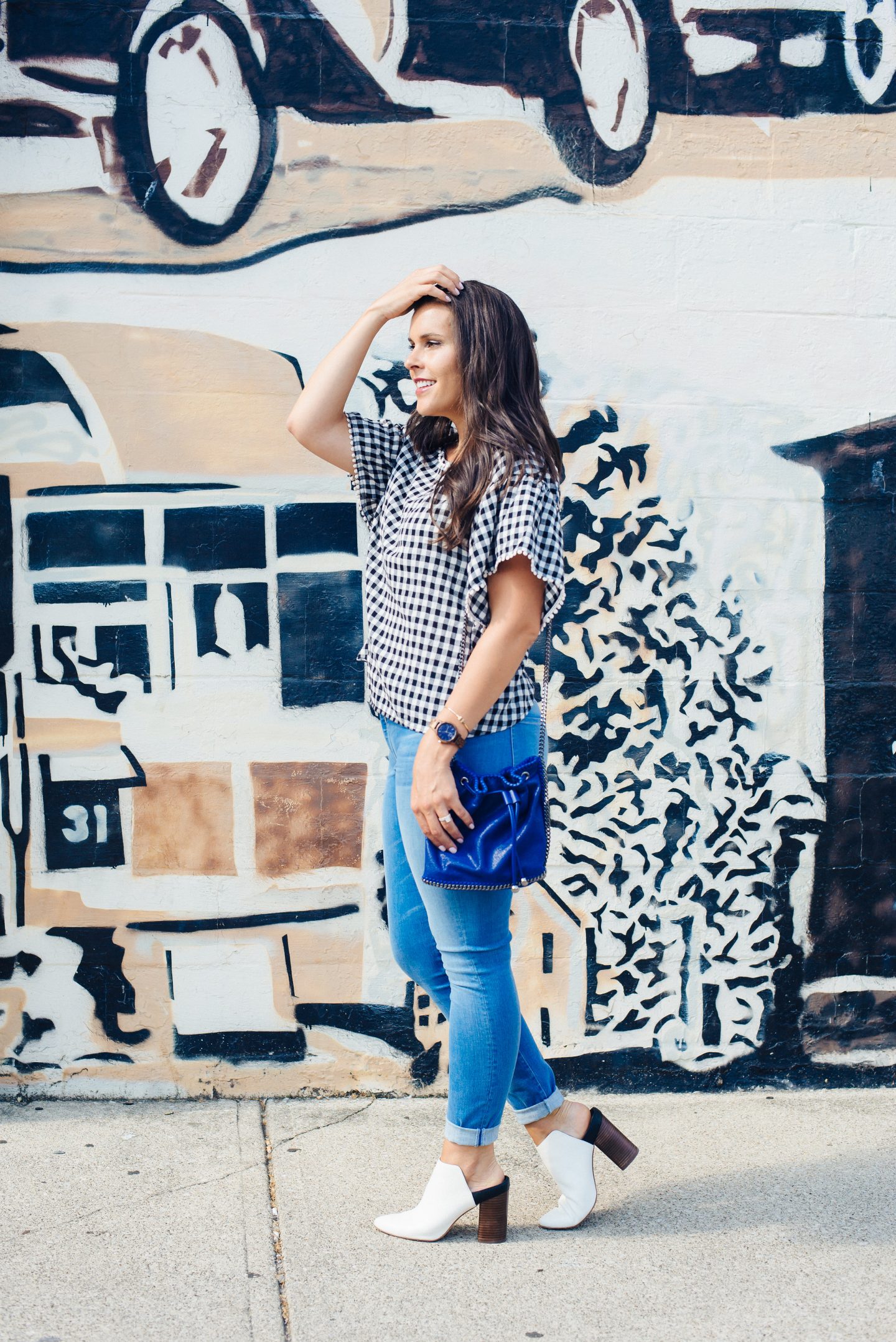 I wasn't much of a fan of the gingham print trend. It reminded me a little too much of tablecloth or a picnic spread. Now that this trend comes in so many styles I have actually found a few shirts that I really love, including this top I'm wearing. Aren't the little poms on the sleeves darling? Another great thing about gingam is that the fabric is really light weight, which is exactly what we need in the middle of summer.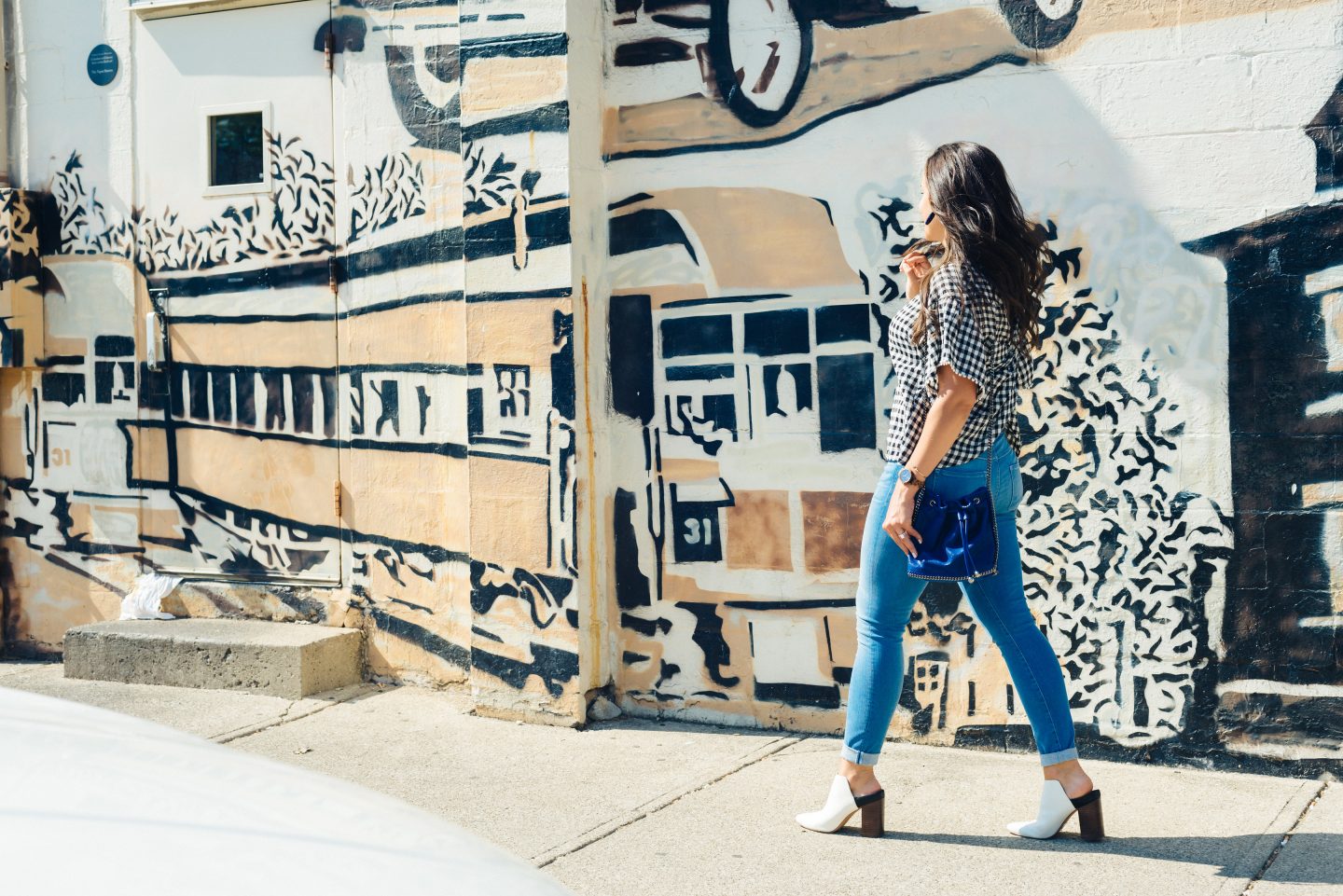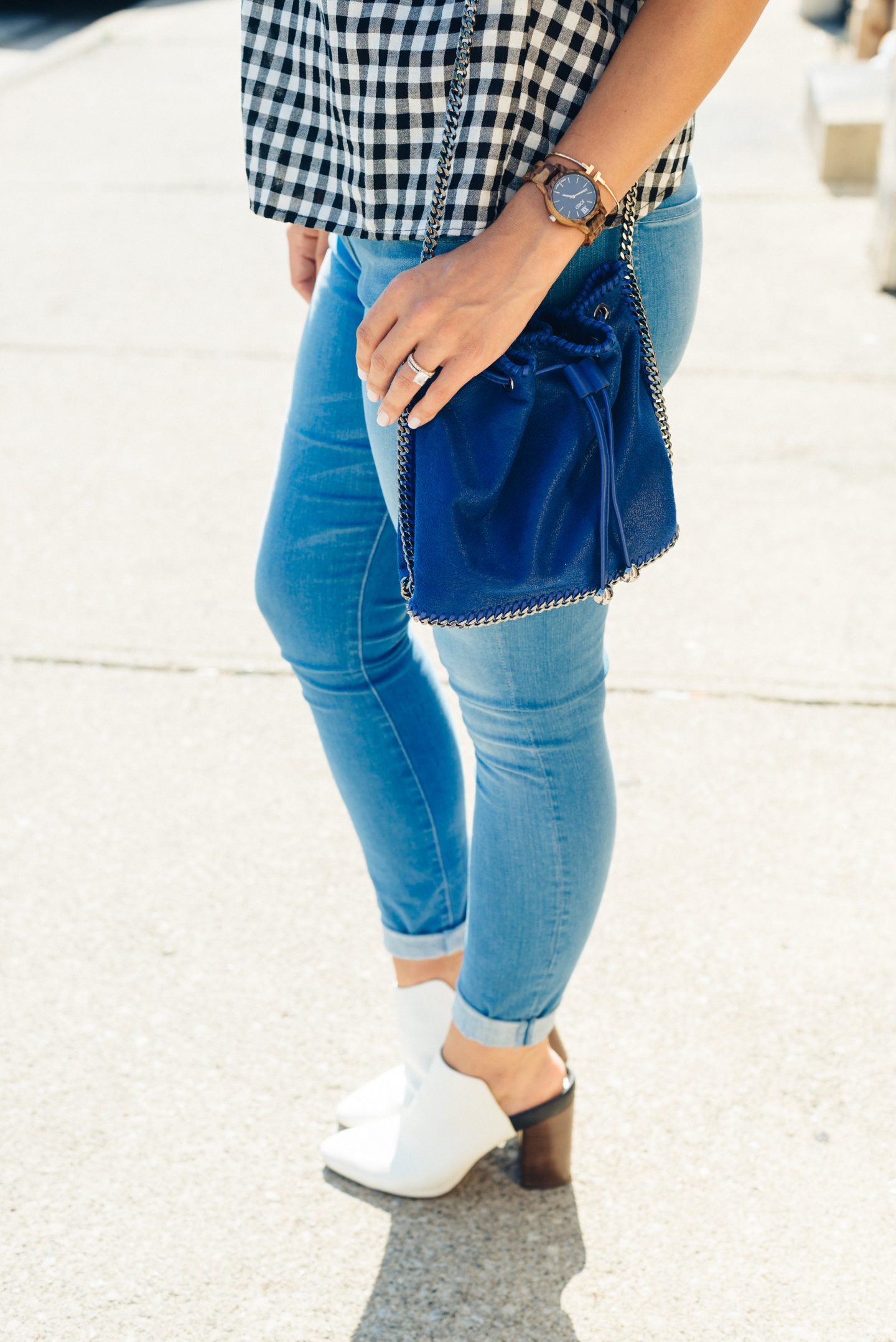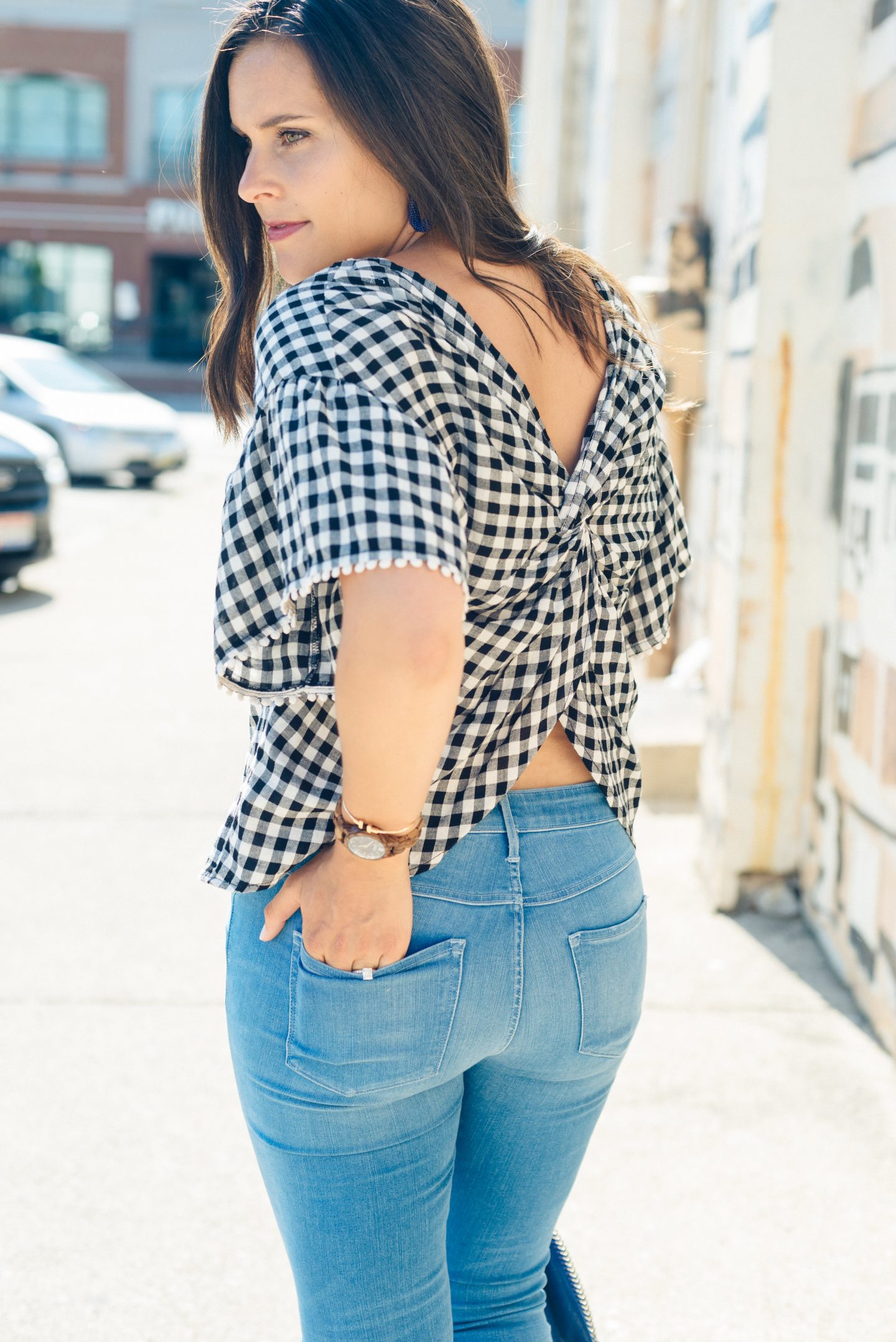 Shop by top gingham tops below: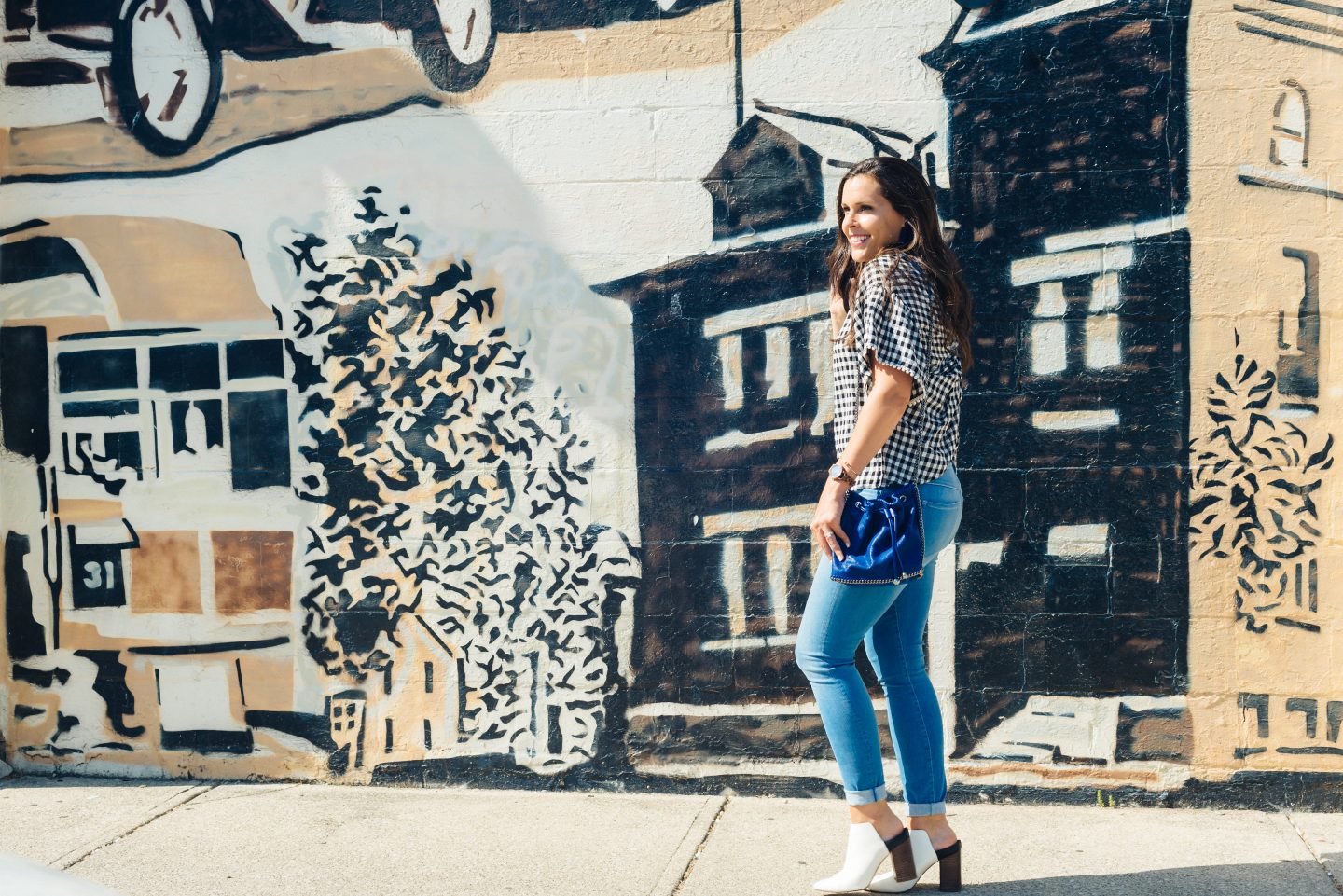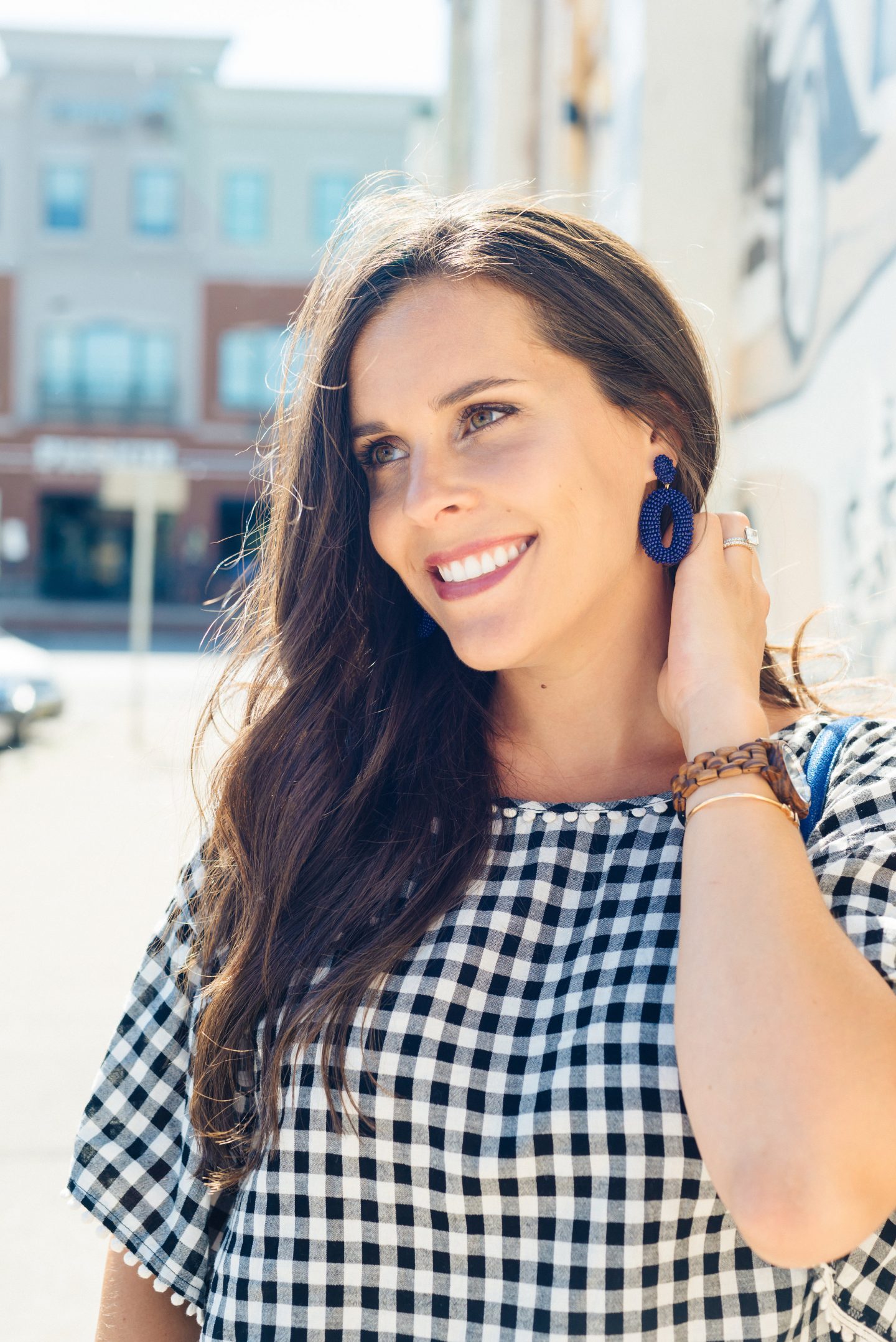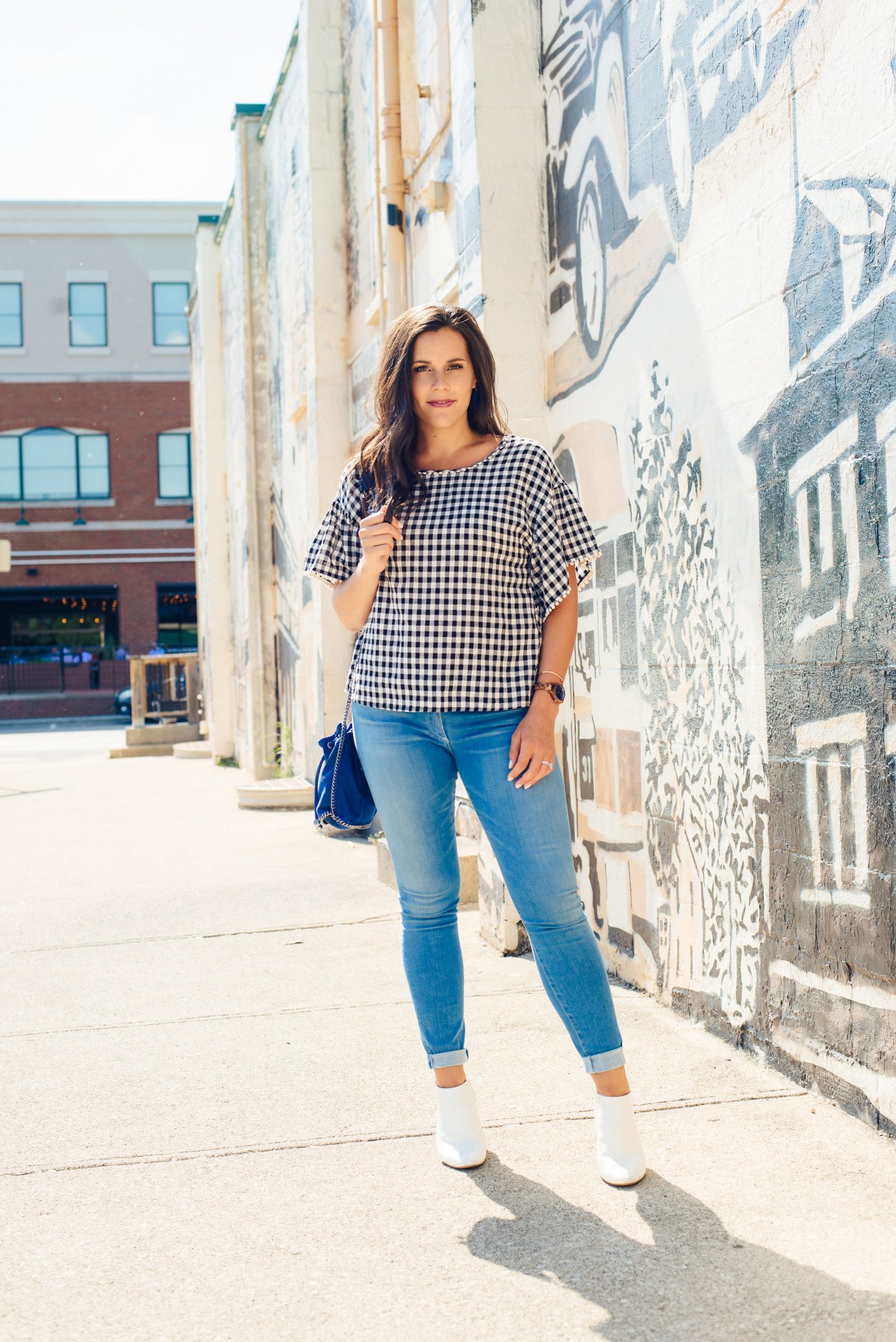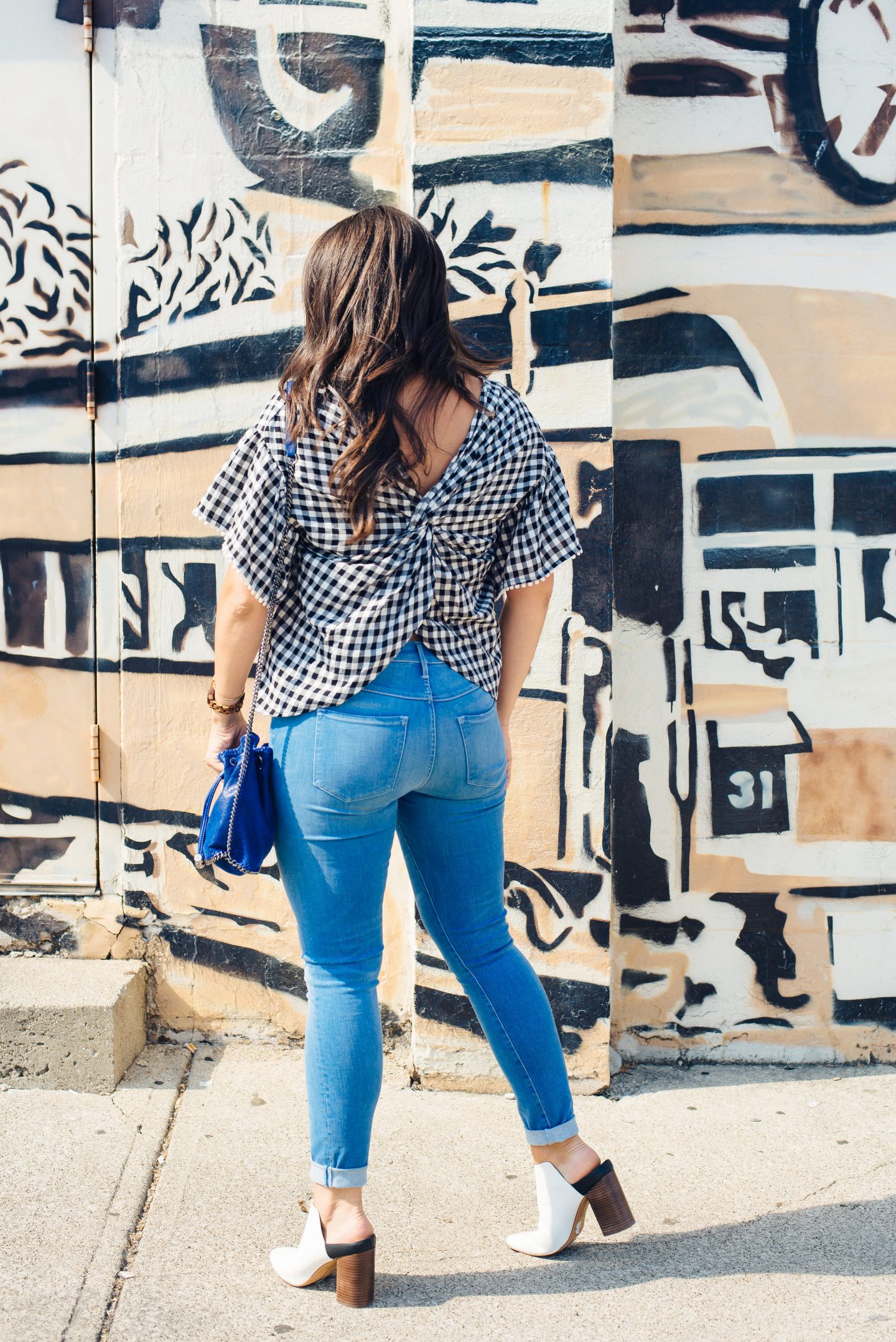 The Breakdown:
I'm still struggling to style my new body. My go to outifts are shirts that stretch or are loose. Having to nurse every 2-3 hours doesn't give me much freedom with how I dress, I need access to my breast pretty much at all times. My favorite thing about this outfit is that I am not sacrificing style for motherhood. Once again I'm wearing my favorite mules, I try to pick other shoes but I always end up choosing these white ones which I've probably worn too many times (here and here). These mules are also 40% off right now and are the best, I wore them throughout my pregnancy during long work days and never had any issues! I'm still a little iffy about this gingam top. How do you guys feel about gingam?
top | Moon River 'Twist Back Top'
jeans | 3×1 (similar for less)
shoes | Dolce Vita 'Renly Backless Mules'
bag | Stella McCartney 'Falabella Bucket Bag'  (similar)
watch | Jord
earrings | J. Crew Factory 'Beaded Oval Statement Earrings'
Live votre rêve!