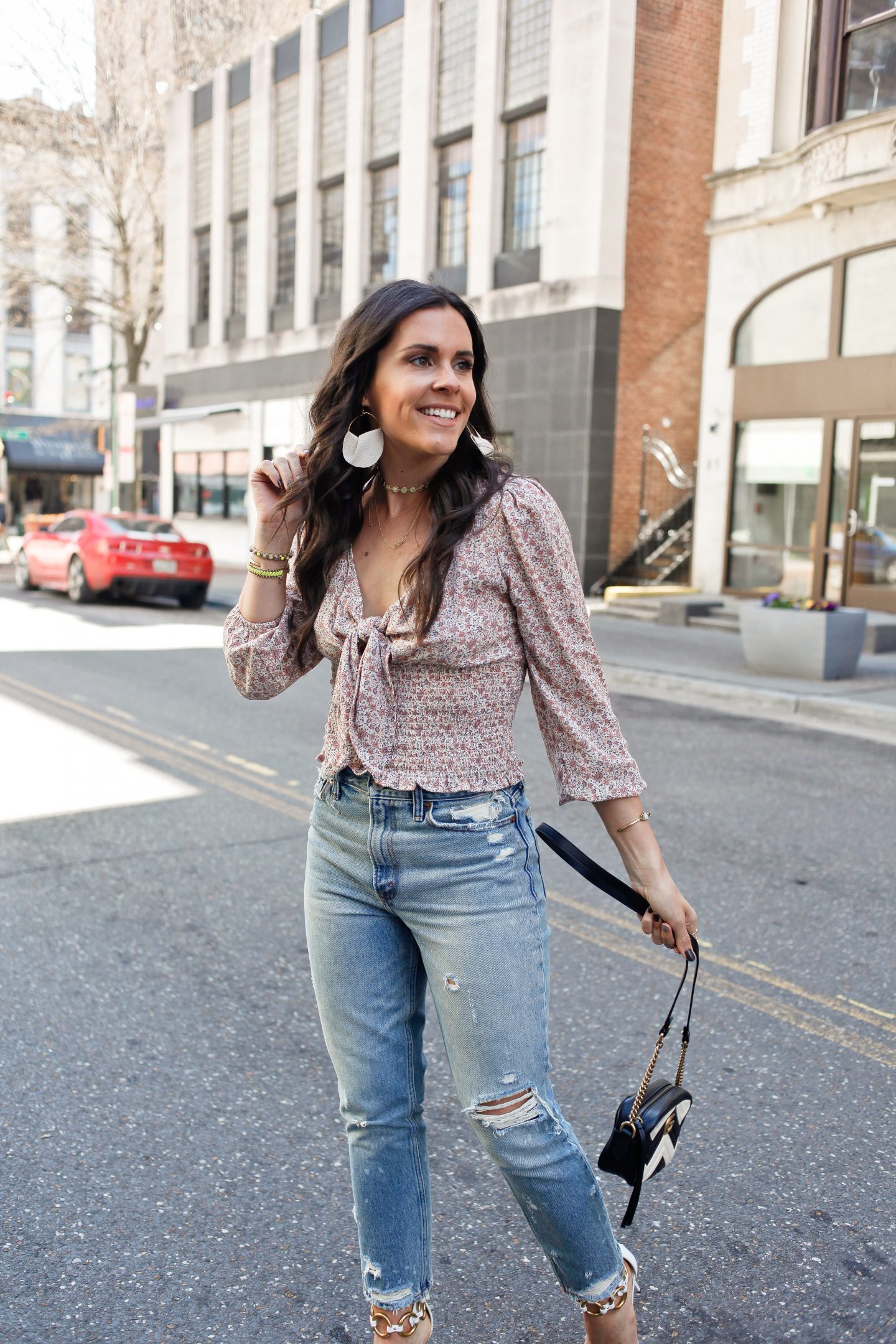 When I got out of my car to meet my photographer to shoot this outfit she kept complimenting me on how cute I looked and how much she loved my outfit. It was a totally confidence booster and I was ready to strut and smile and show off my outfit. Then she made a comment "you look like a blogger!". Was it my Gucci bag, the high waisted jeans, the tied top, the statement earrings, I'll never know. It was in a positive way and I said thank you but it got me thinking. What does a "blogger" look like. There are definitely certain things I think bloggers and influencers wear that most other do not, as well as a certain look they have. Bloggers in Memphis look one way, bloggers in Columbus and LA and New York all look a certain way too.
What I really want to know is if you think bloggers and influencers have a specific look. A few things that come to mind that I personally feel are very "blogger-ish" are… Gucci belts, Cult Gaia bags (or the knock off version), tiered tassel earrings (last year that is, those seem to have died down a bit and this style has picked up), some type of braided pigtail, bandanas tied around like a headband with the ties out (I love using bandanas to hold back my baby hairs, I choose to tuck in the ends so it looks more like a turban headband). I'm sure by the time I end this post I will think of a handful of others. Oh, another is heart shaped sunglasses, which can run over $400 for the Saint Laurent version or under $10…for a trend like this, I'd stick to the $10 but then again if you love hearts you'll be able to see out of the more expensive version much better.
I love my job, I love the community I am a part of and I love everyones unique style and sense of fashion. Lately I have been wondering if bloggers have a certain look or not and I'd love to know what you think!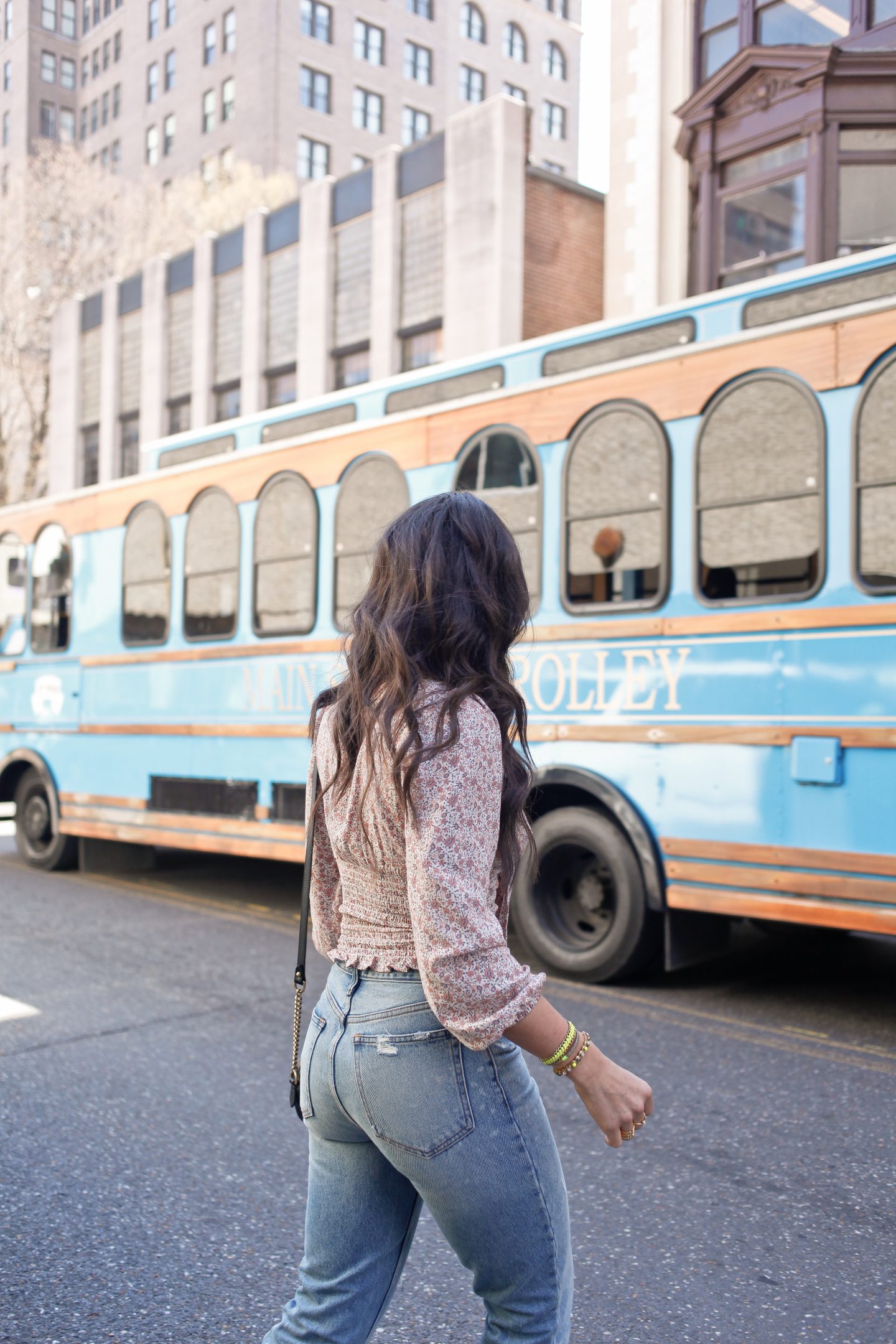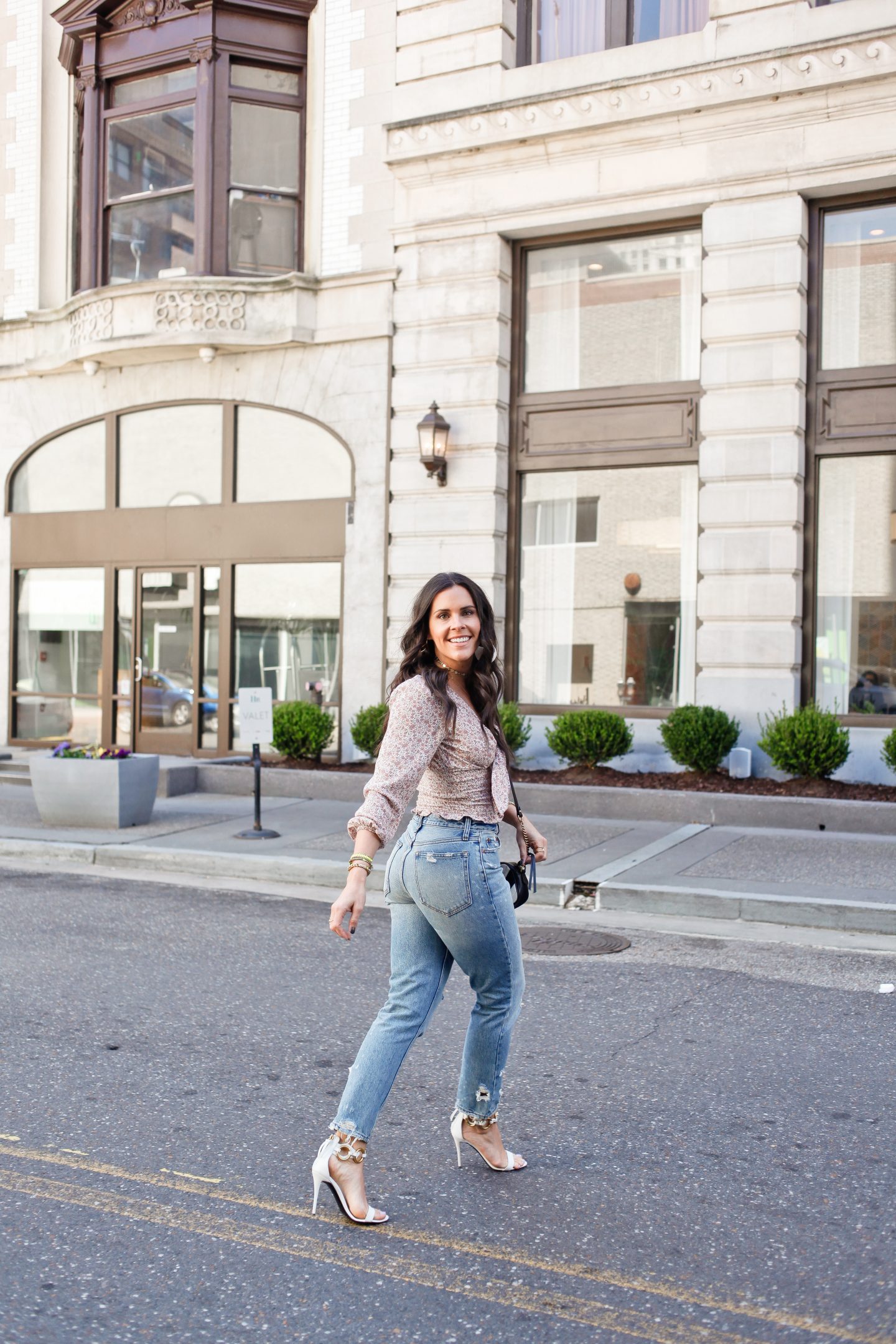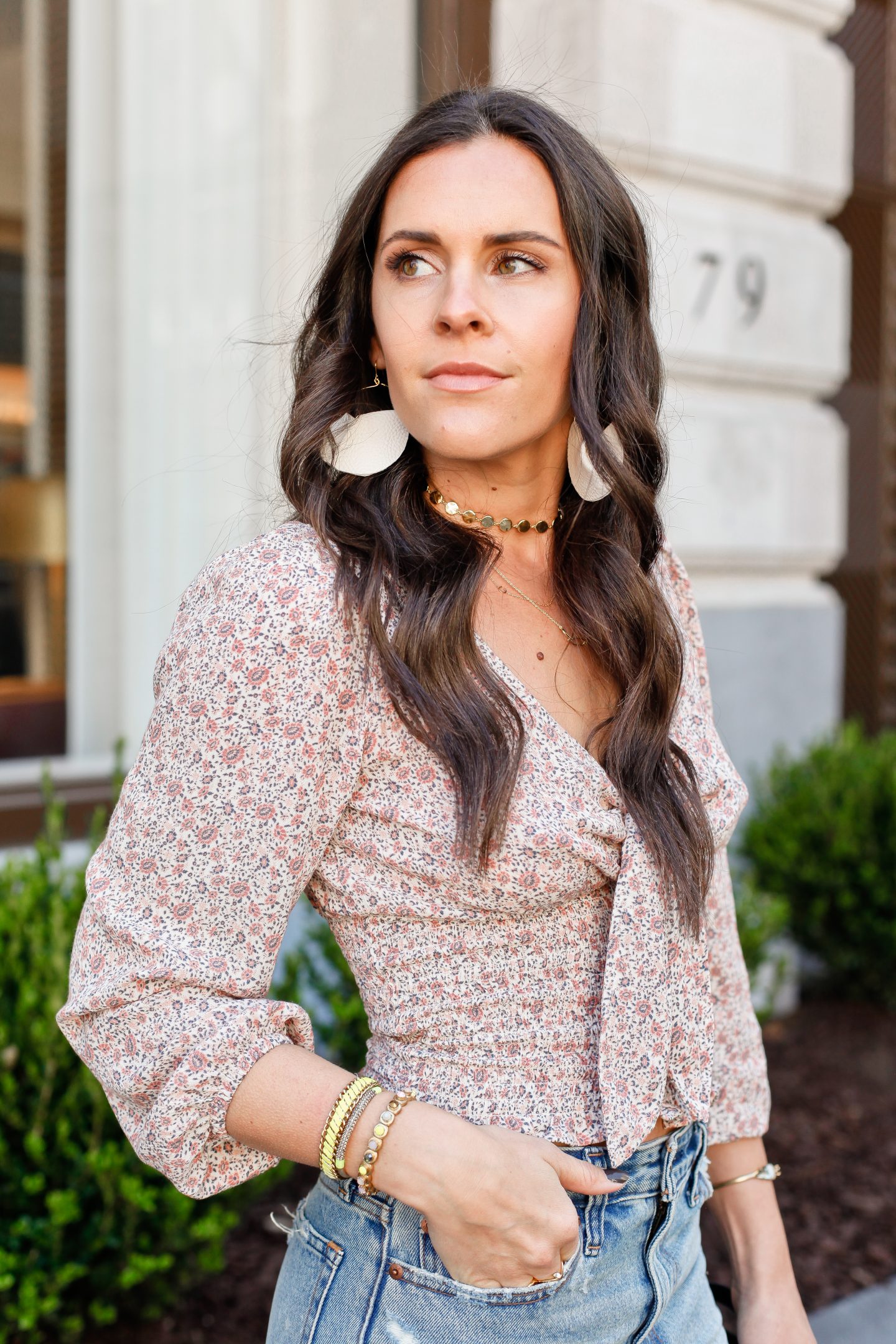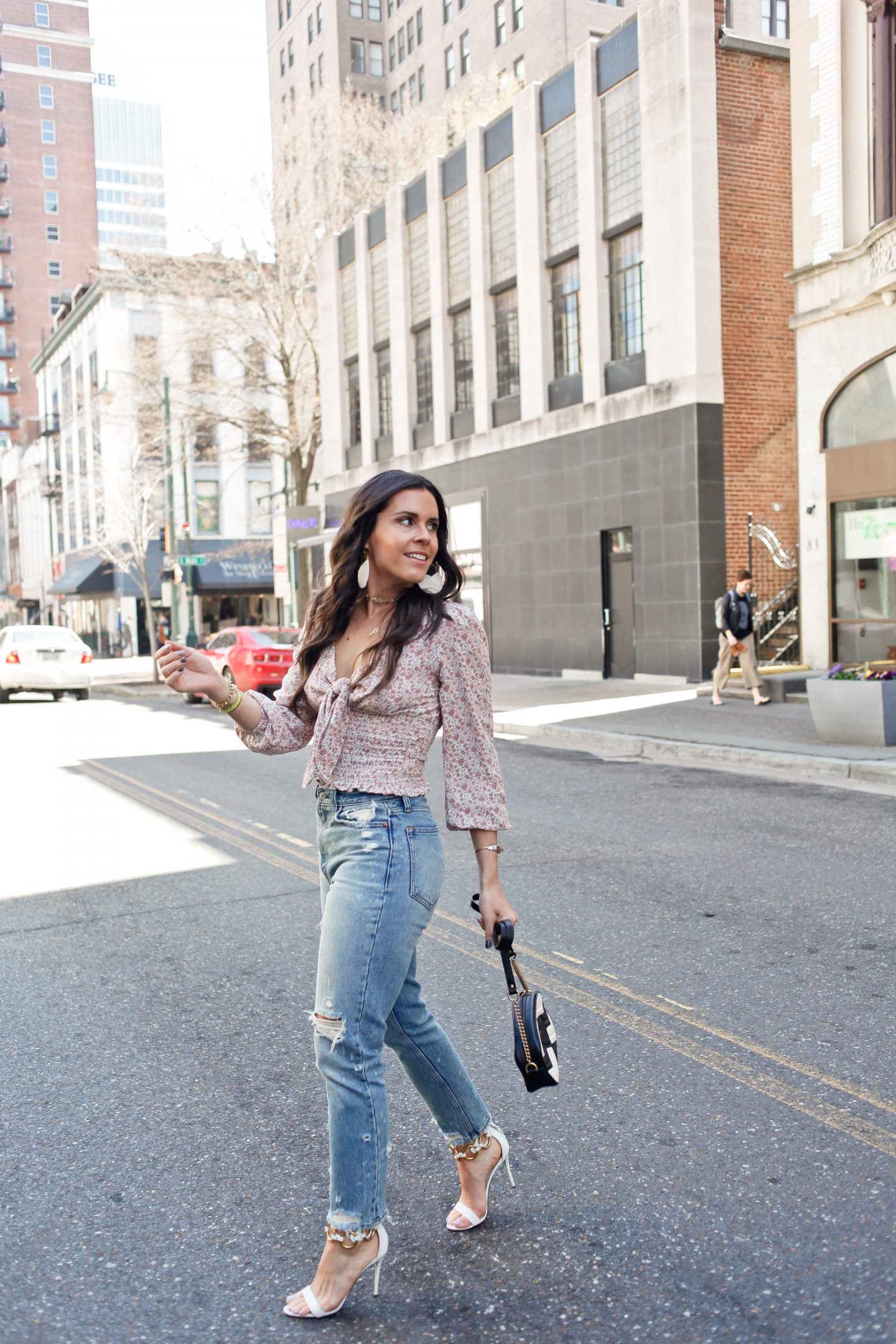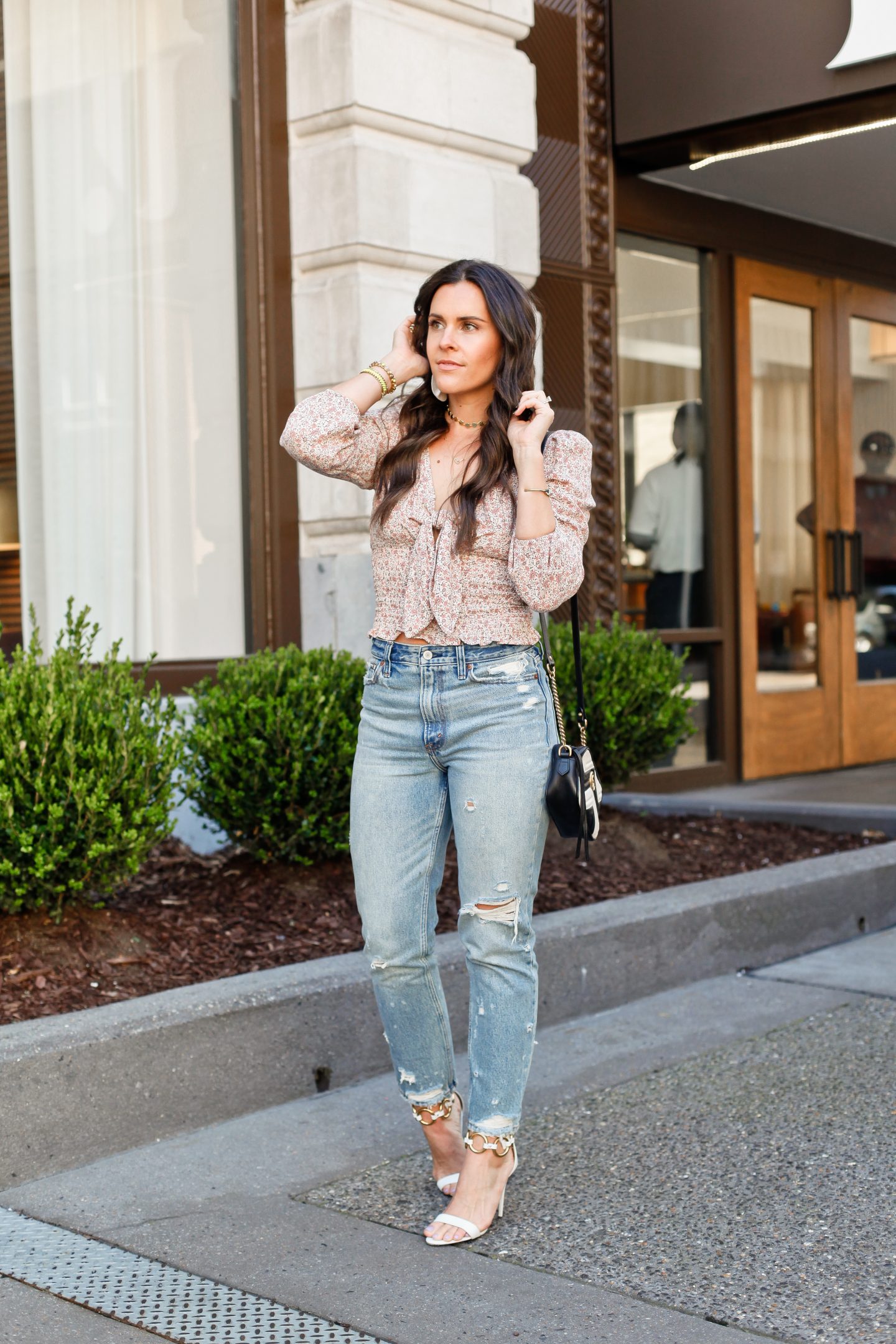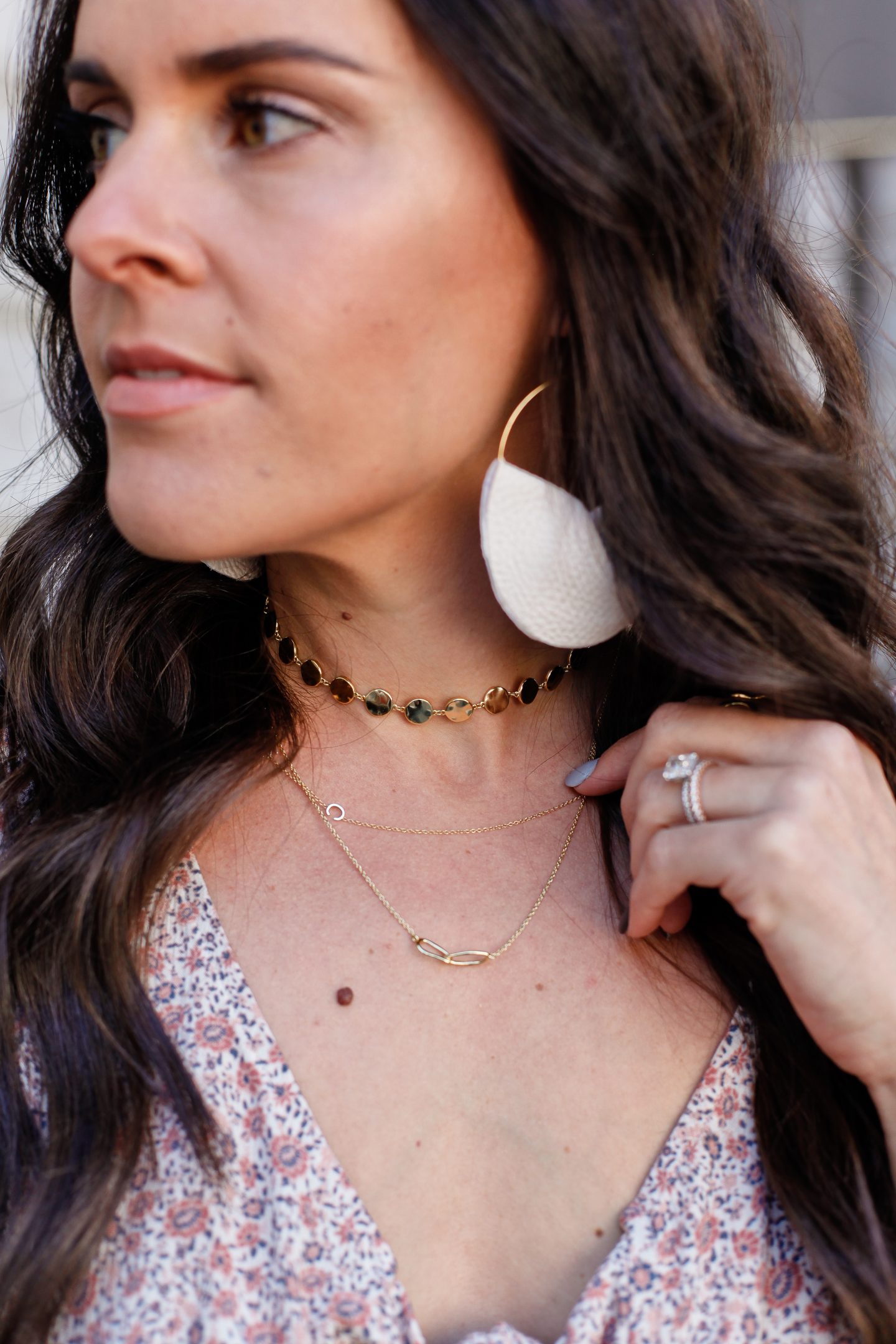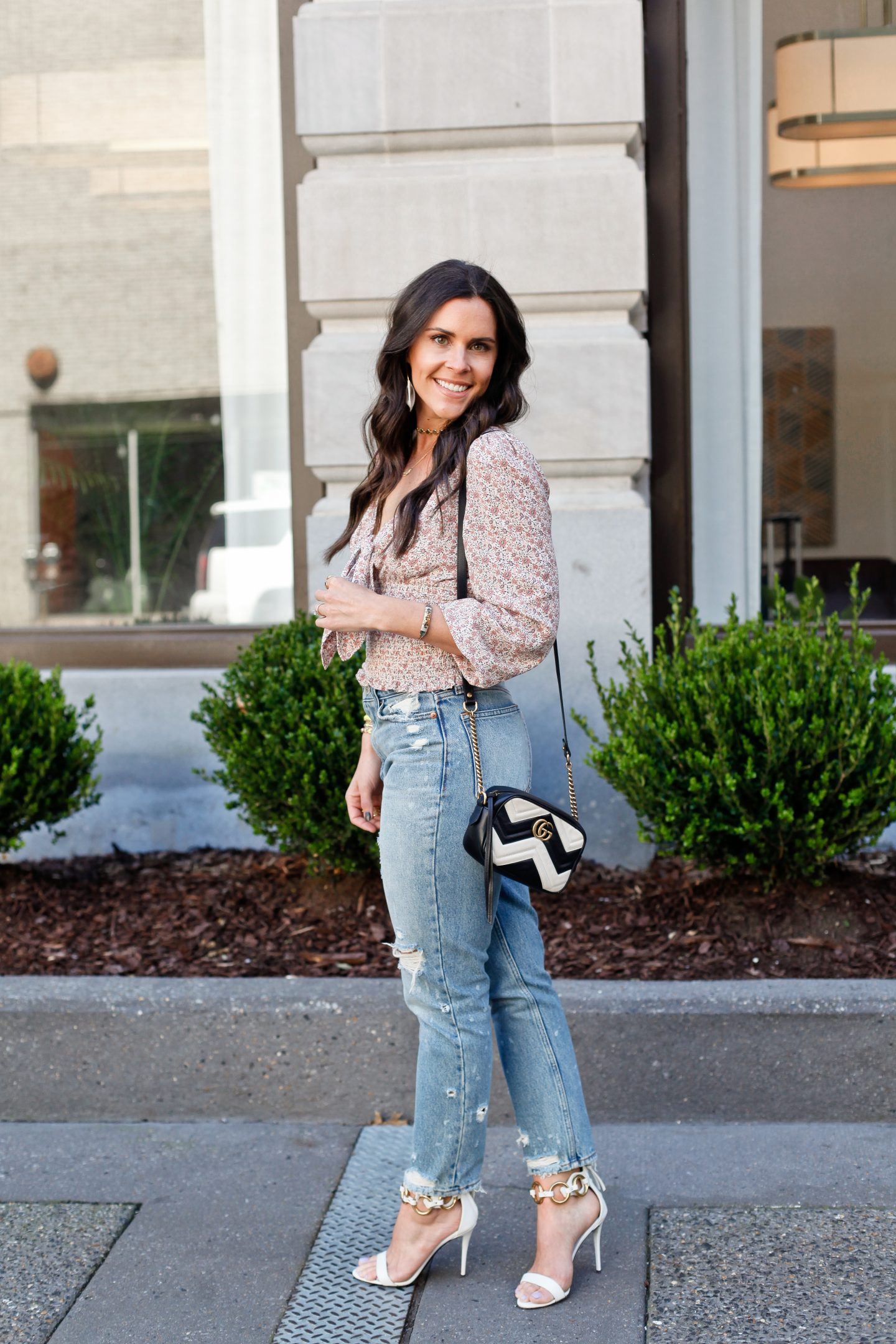 The Breakdown:
Shopping at American Eagle is a hit or miss for me. I think they have really cute things but are aimed for a younger age group than I fall into which is why it is sometimes a miss for me, except for this top. I love how it's slightly cropped but with the right high waisted jeans you won't have to bare any skin. I chose not to wear a bra but bralette would look cute also. Luckily I had a pair of jeans with the perfect high waist for this top. I do really love this outfit and look forward to wearing it again!
top | American Eagle 'Smocked Tie Front Top'
jeans | Abercrombie 'High Rise Mom Jeans'
shoes | Giuseppe Zanotti
bag | Gucci 'Marmont Min Quilted Bag'
earrings | LambFish Designs
bracelets | J.Crew
choker | Gorjana 'Chloe Choker Necklace'
Live votre rêve!