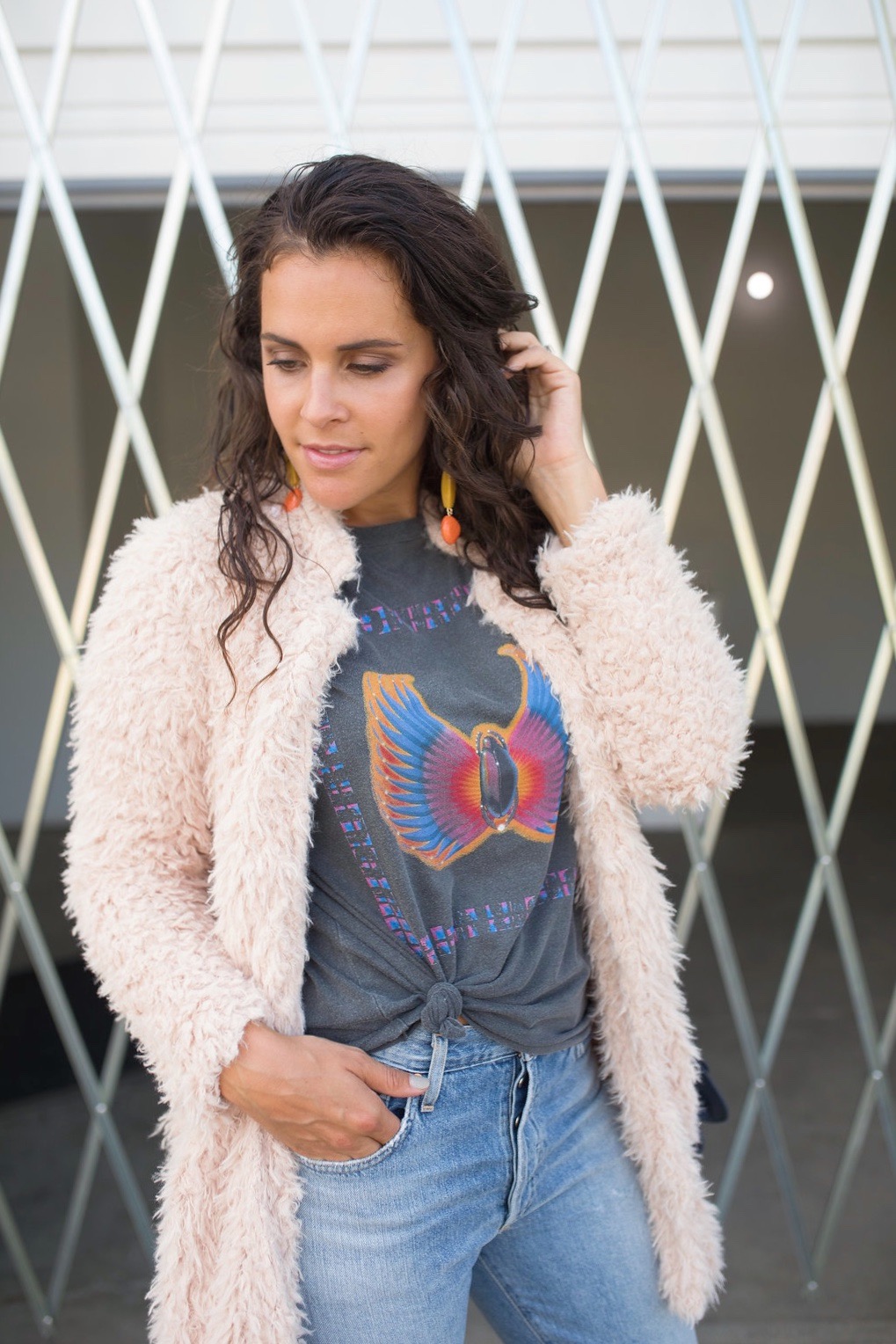 After two failed purchases I finally own the perfect silver booties. I have wanted silver booties since last spring but had a more difficult time finding the right pair than I expected. I'm a sucker for things metallic, my first pair of UGG boots were a gray metallic and I got made fun of all the time wearing them on campus but they were the best. I guess you could say these Alexander Wang silver booties are todays version, what an upgrade from 10 years ago!
As far as styling silver booties, don't be afraid, think of them as a basic color. How stunning would the silver pop on an all black outfit or to add some glam to an edgy look. You can also pair your silver booties with dress to add a little sparkle to your holiday outfit. I like the contrast of the black heel on my shoes but there are some solid silver booties as well that range from designer prices to a fantastic looking pair under $35! Shop them below.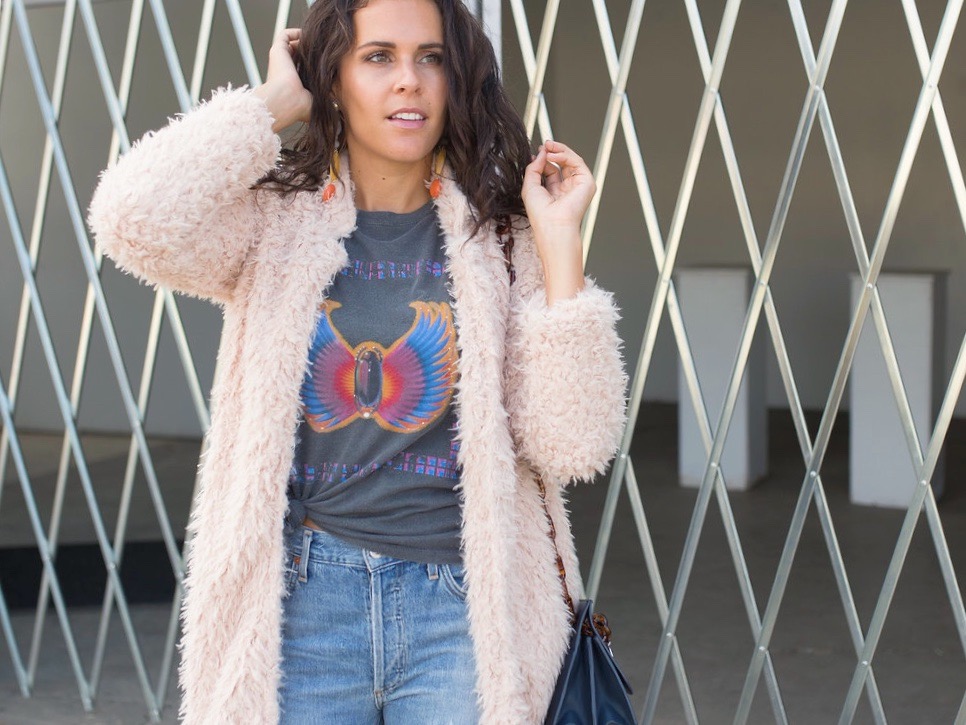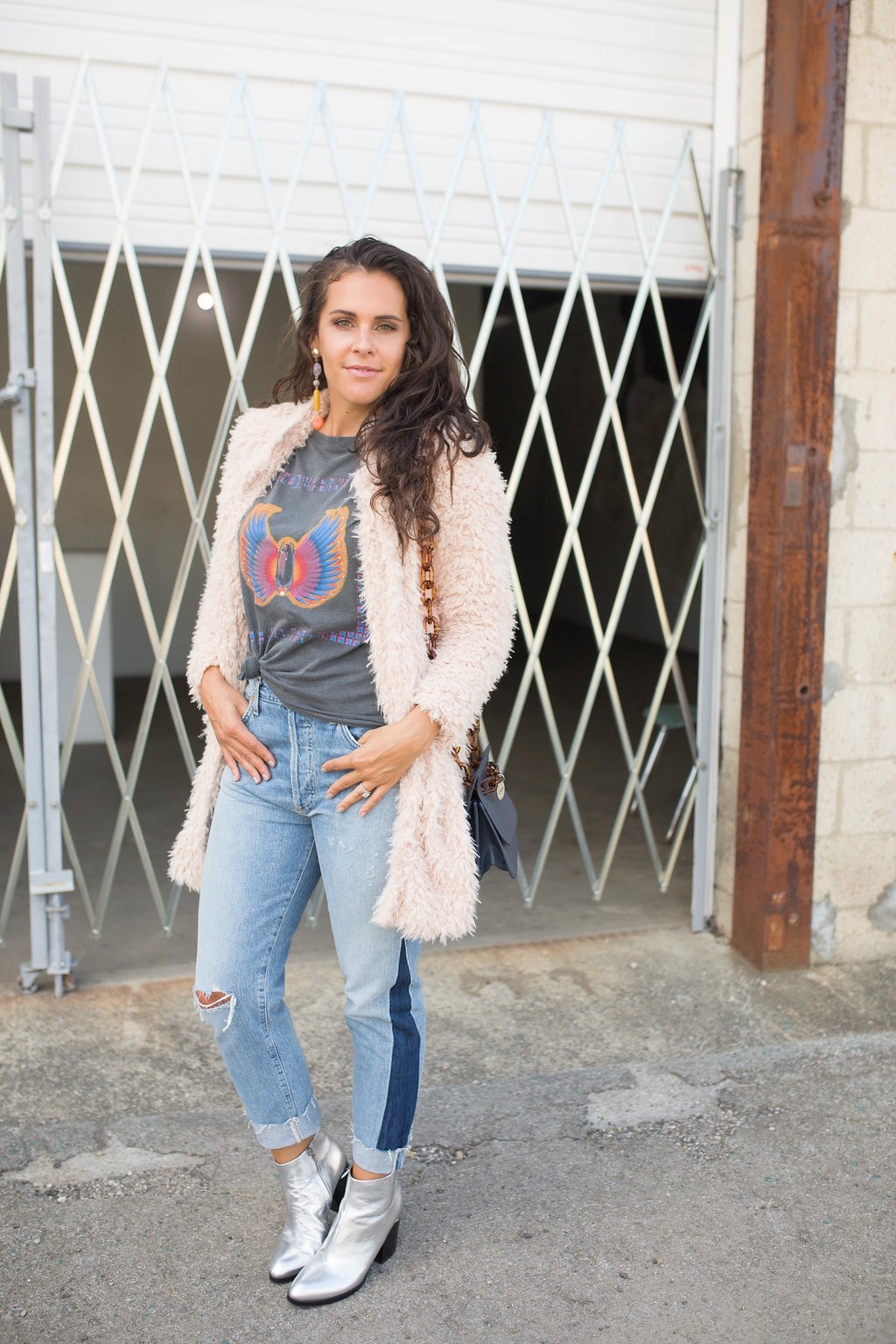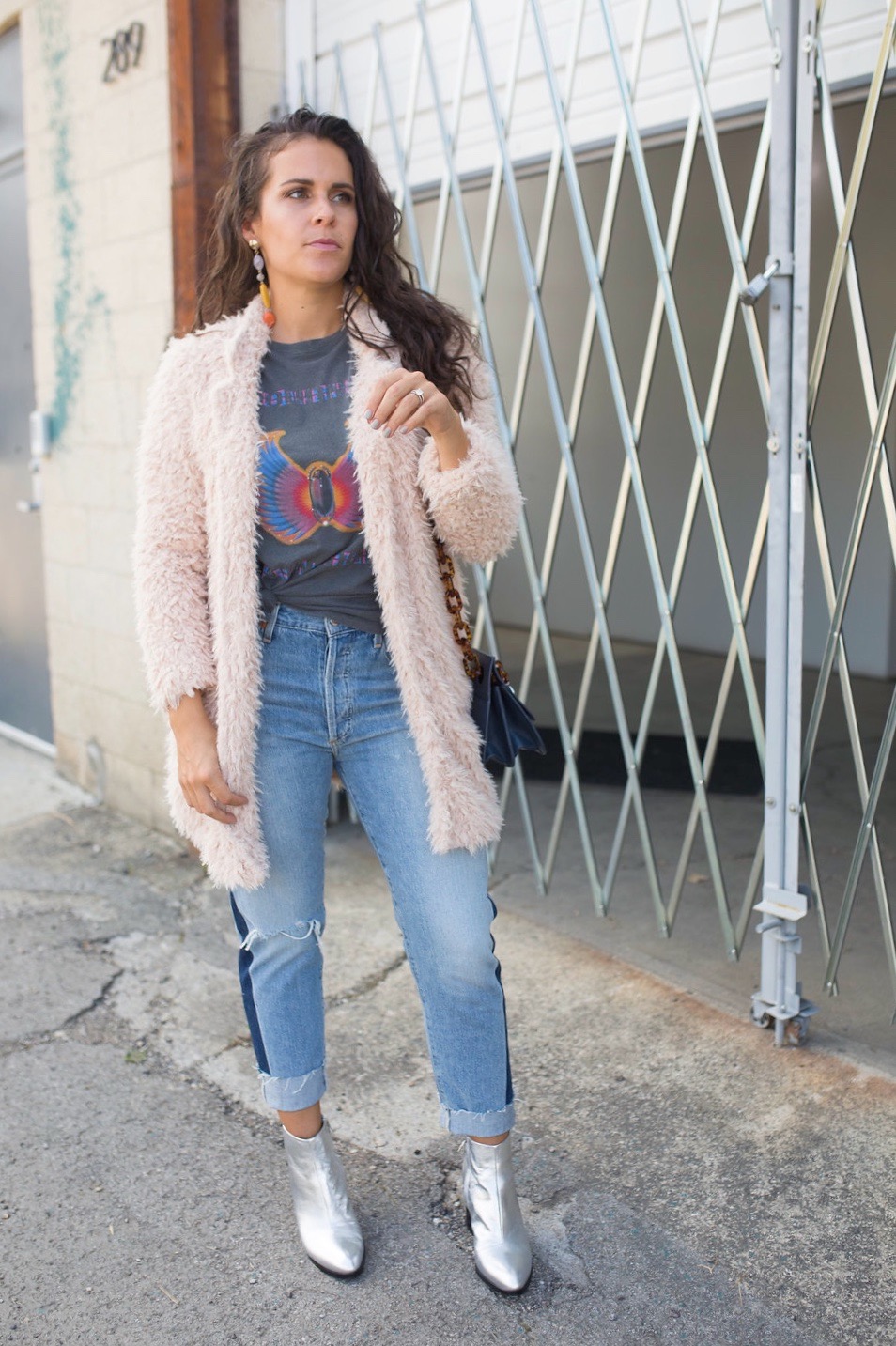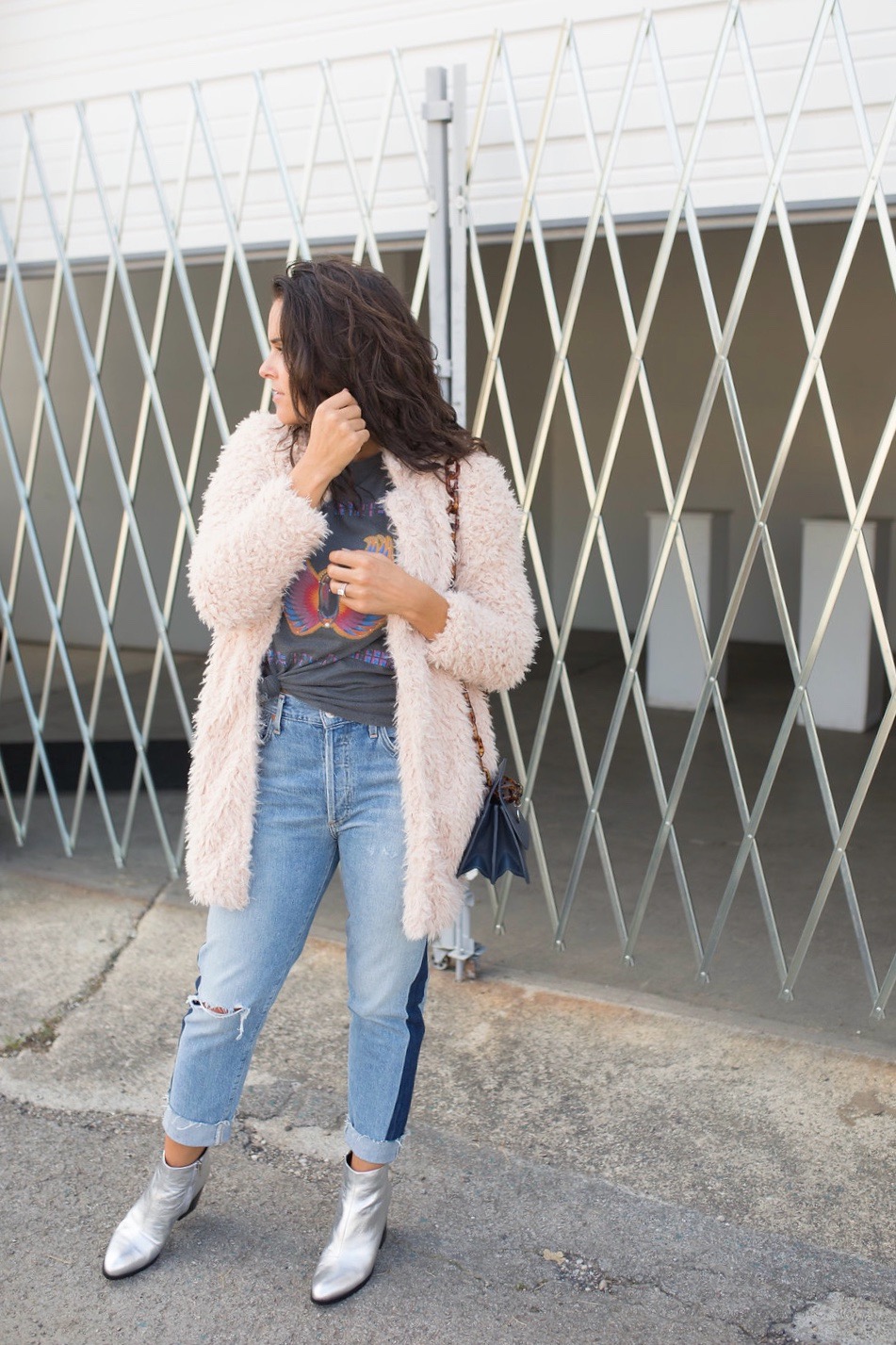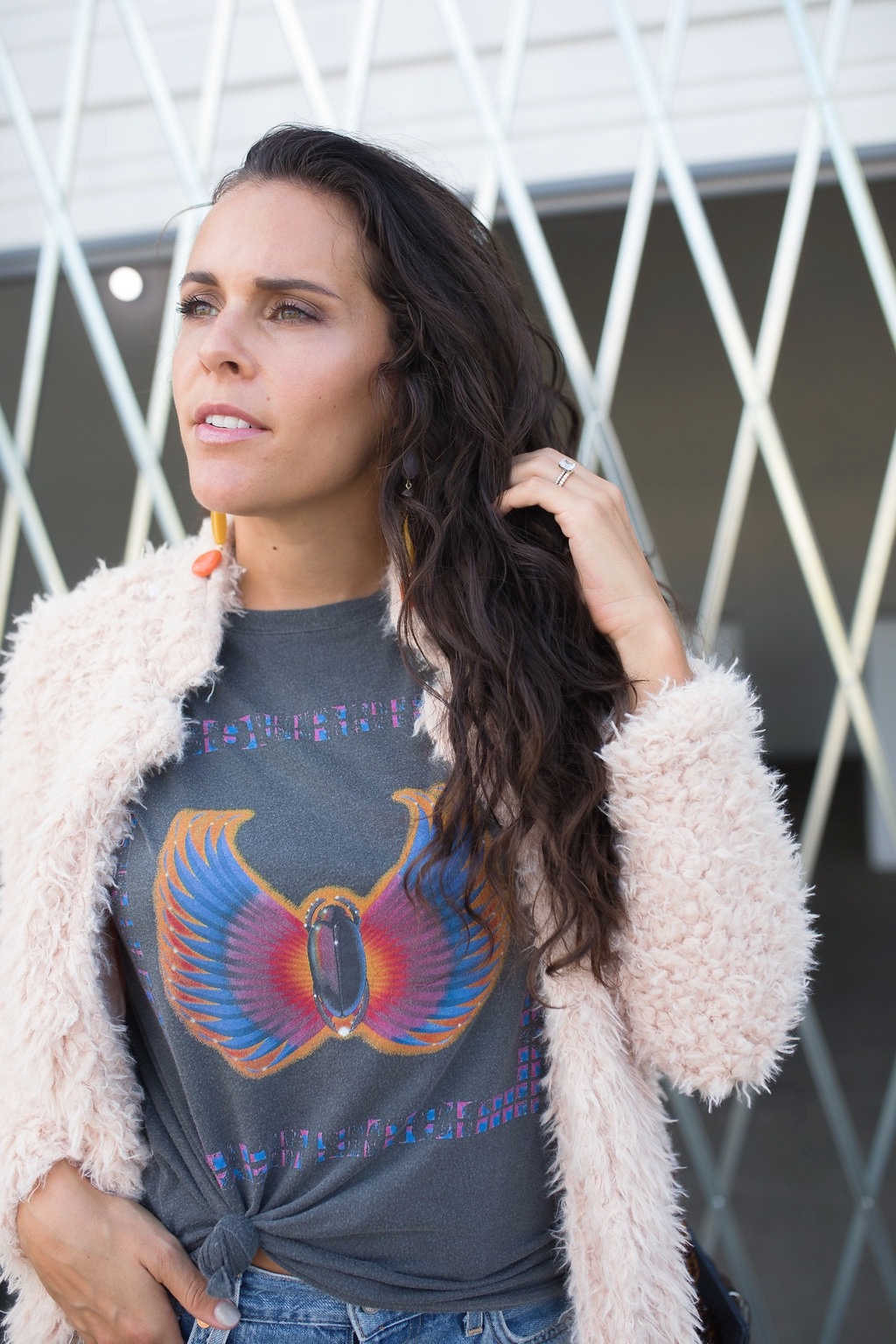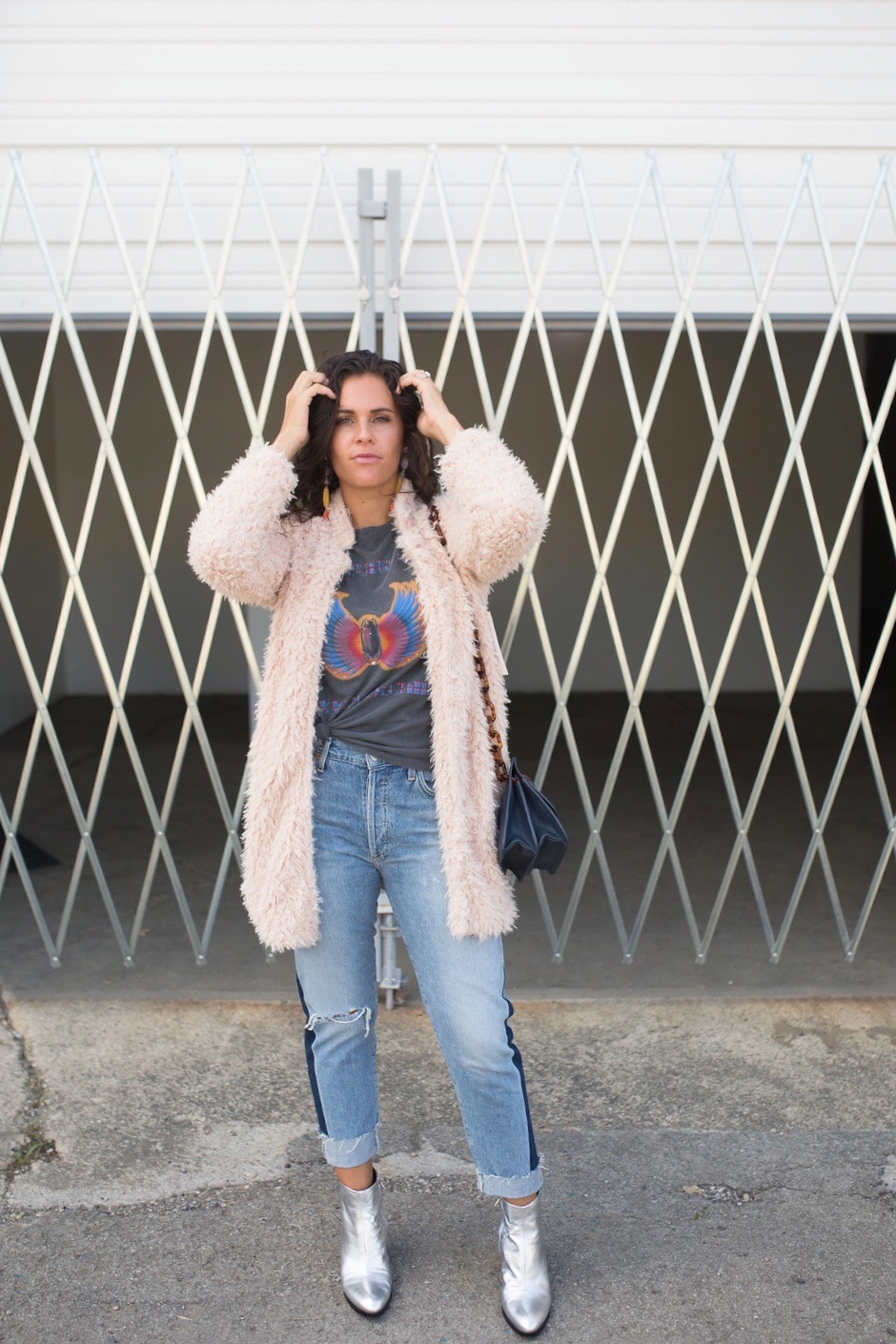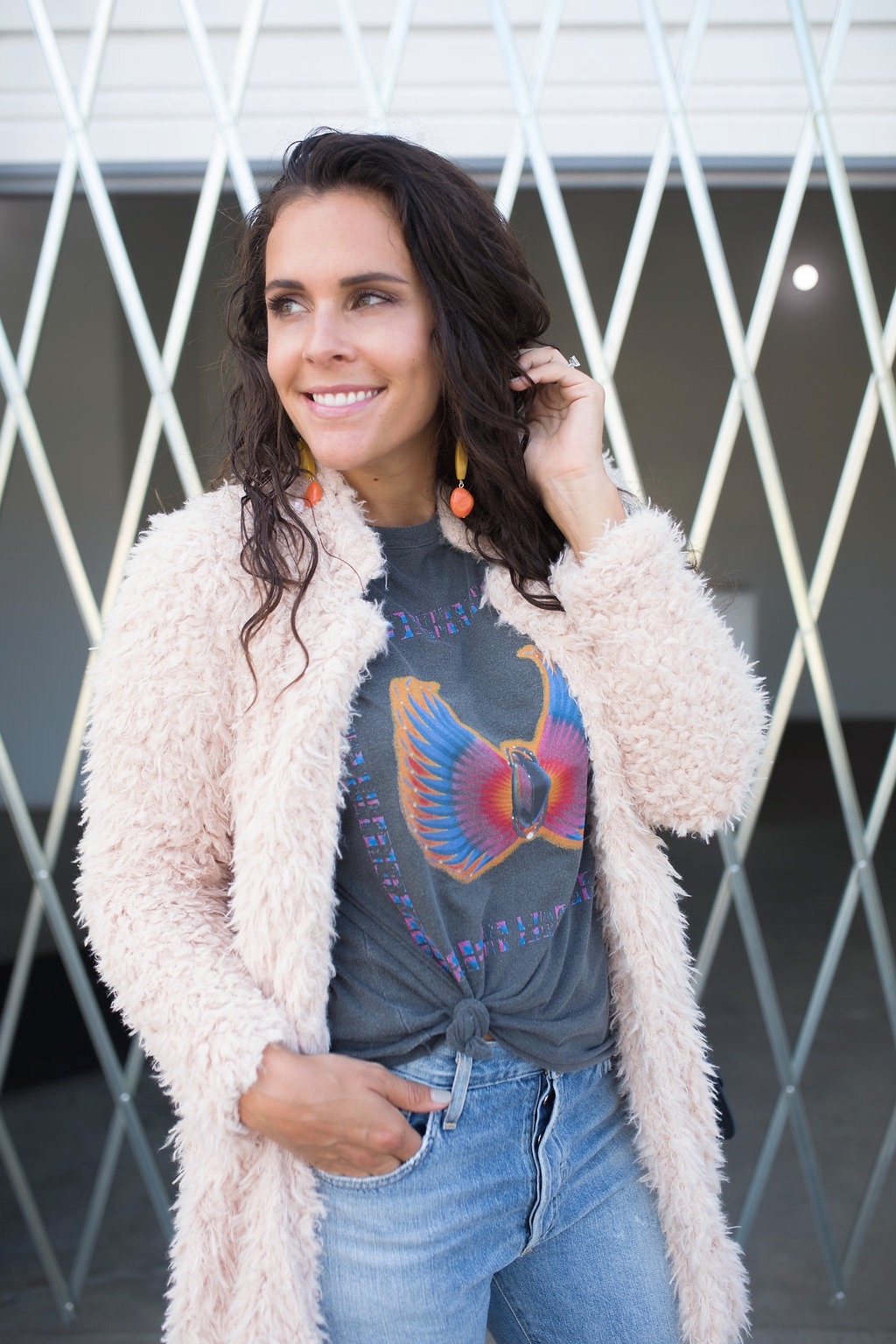 The Breakdown:
If an outfit consist of highwaisted jeans and a graphic tee then I am going to love it! It gives off such and easy and chill vibe while still looking pulled together. Now that the temperature has dropped I have had to update this look. Now I'm adding jackets, particularly this teddy coat that I adore. It gives off all the cozy feels, keeps me warm and isn't too bulky. My silver booties are my favorite! This was my second time buying silver boots and I'm so happy I found a pair that are keepers!
t-shrit | DayDreamer 'Journey Beetle Fly Boyfriend Tee'
jacket | Bishop + Young (similar and in black)
jeans | Citizens of Humanity
boots | Alexander Wang 'Gabi Metallic Booties'  (similar)
bag | Studio 33
Live votre rêve!