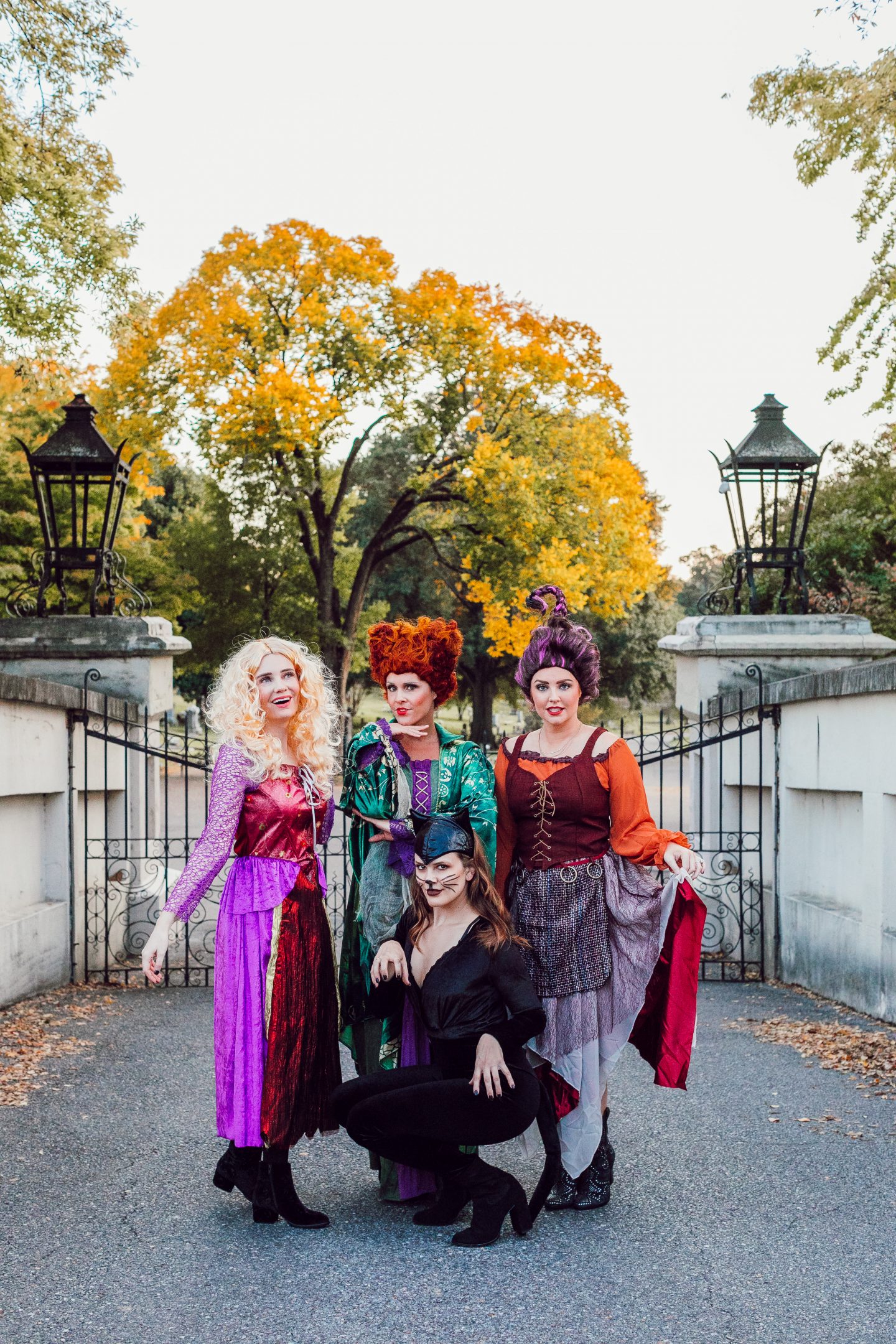 Halloween style sure has changed for me over the years but it's only becoming more fun. The one thing that has stayed constant is my love for a theme. Whether I'm dressing for an event or a Halloween party I love a good theme and I love to show up coordinating with my group. When Bluff City Lights decided to get in the Halloween Spirit we started brainstorming costumes that had 4 characters or more. We all loved the idea of dressing up as the beloved movie, Hocus Pocus. Problem was there are only three main characters. This is where we had to get creative. We brought the black cat in. Whenever you dress up as a group it's fun to get creative and think a little outside the box.
I contemplated spraying my hair red and pinning up my natural curls but the more I thought about it the more work it seemed it would take so I bought the wig. Wigs are such a funny thing, they never quite look like they are advertised on the box but I did learn that they actually photograph quite well. My costume dress was really nice. I'm always leery of store bought costumes because they often times don't even look like the actual costume so I revert to a DIY. My time to DIY is limited so thank goodness this costume was perfectly detailed.
This makeup was fun to do and it was actually very easy and quite quick. I didn't know that Winnie didn't have eyebrowns until I started to google her. I didn't cover mine up all the way but I did try to lighten them but applying layers of concealer and powder. The lips are the selling point to my costume. I put concealer on the lips first to blend them into my skin then I applied red lipstick to the center of my lips and made sure to smile so only my front teeth showed, giving off my Winnie impression the best I could.
Winifred Sanderson – Mary
Mary Sanderson – Collins
Sarah Sanderson – Megan
Thackery Binx – Alex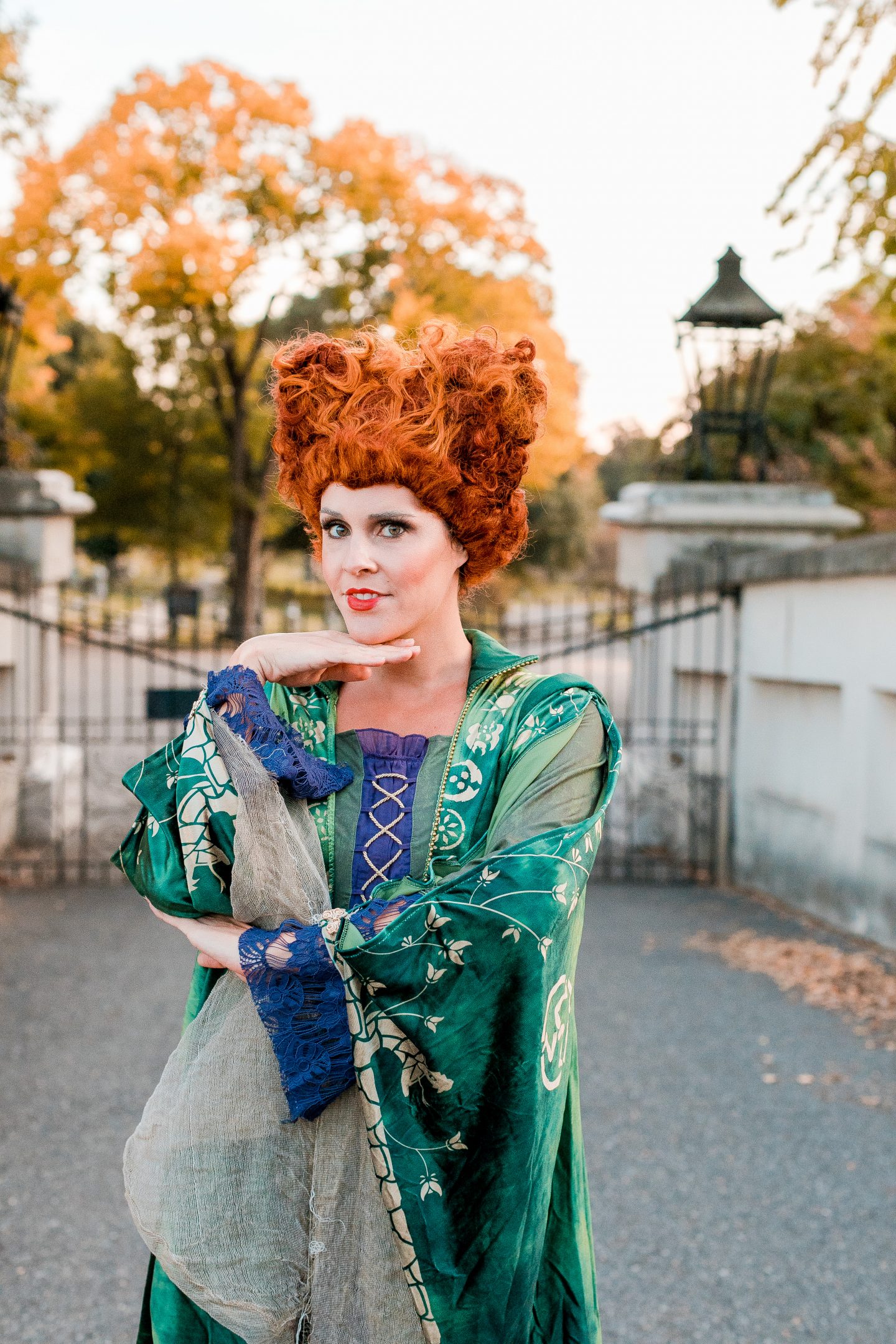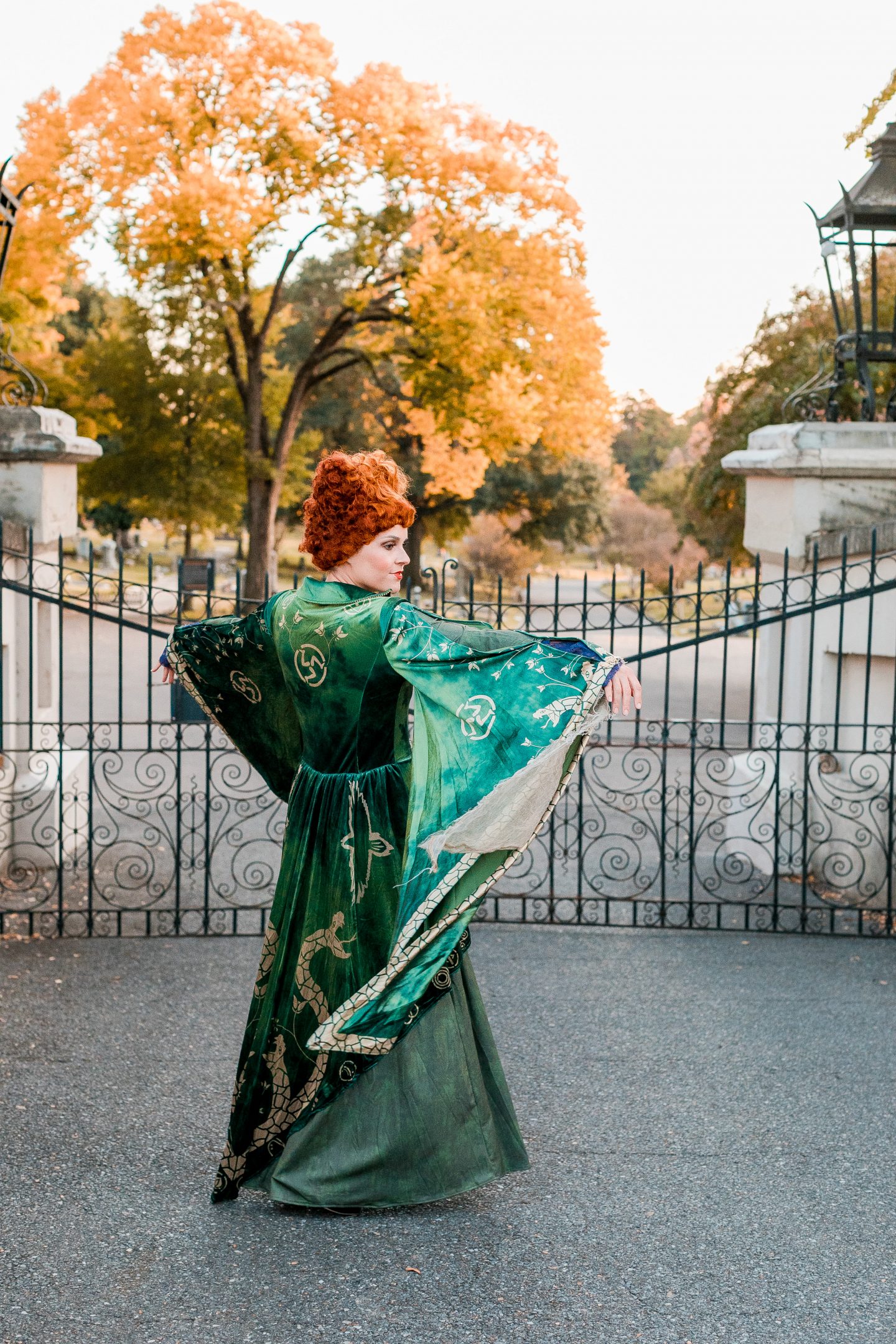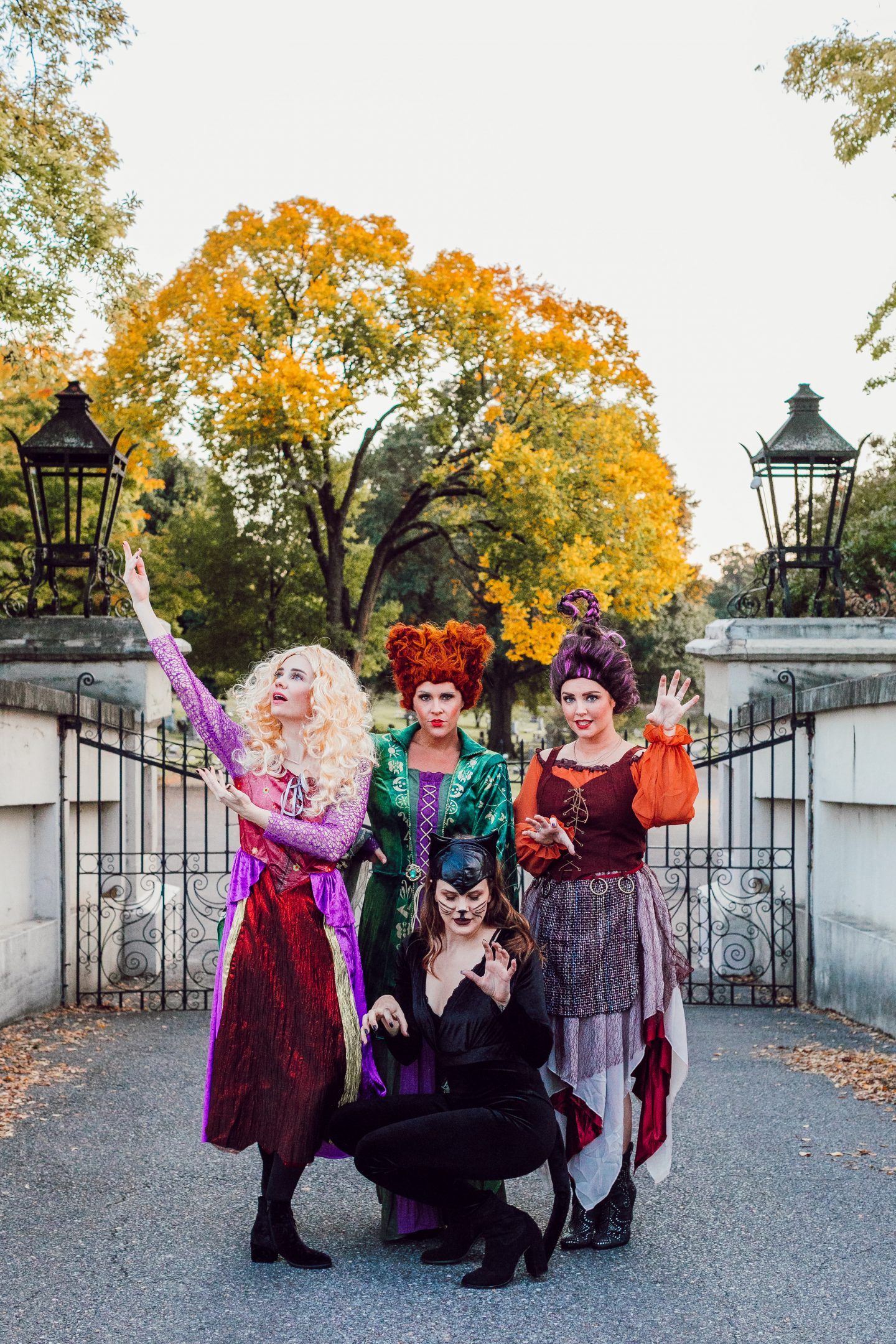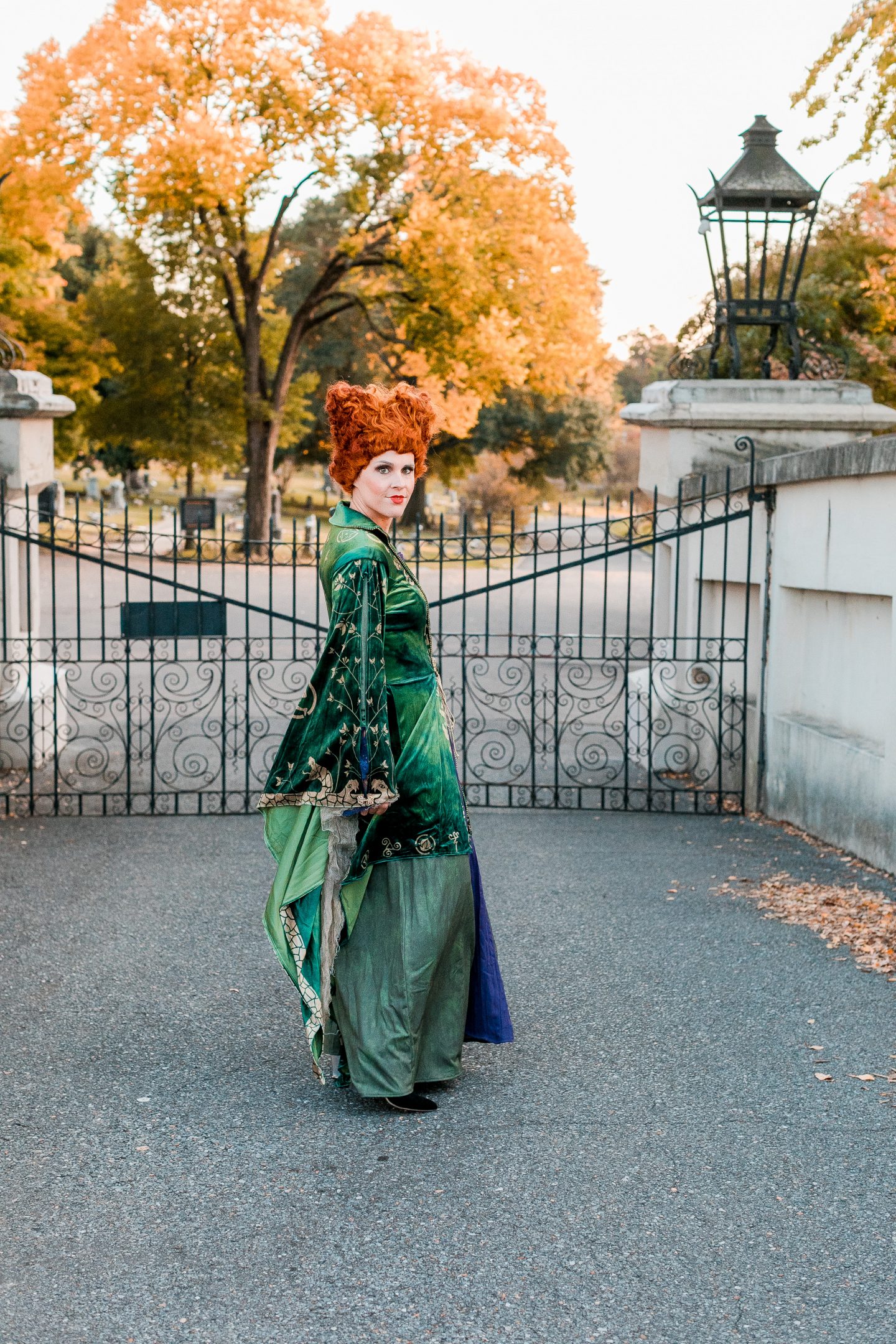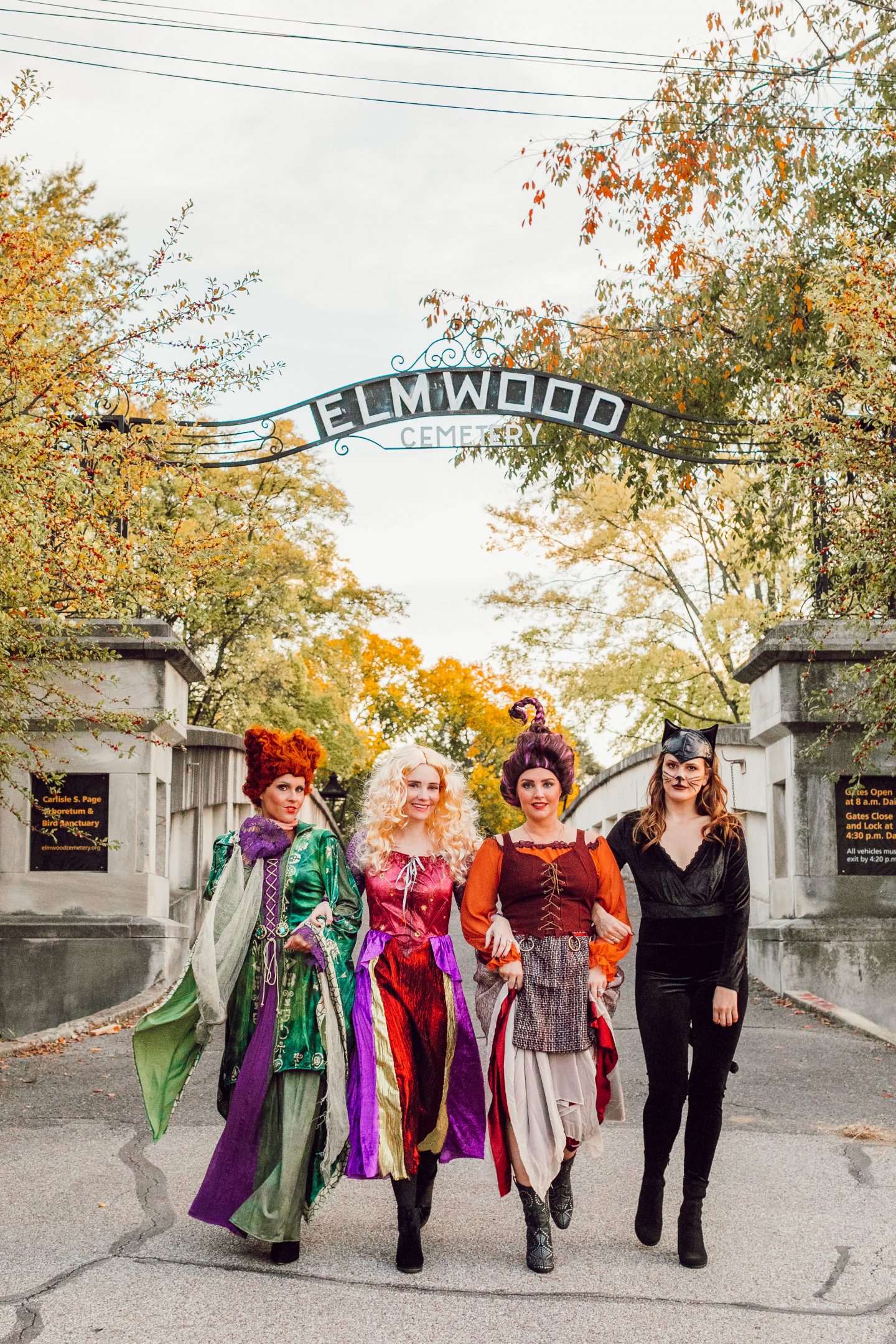 Tomorrow our family is dressing up and we let Myles set the theme. I asked him more times than I can count what he wanted to dress up as and he listed all sorts of things but one thing in particular he mentioned a handful of times. Any guesses what we'll be dressing up as!?
Happy Halloween!
Live votre rêve!
I broke character here, haha! Prancing around was too funny.