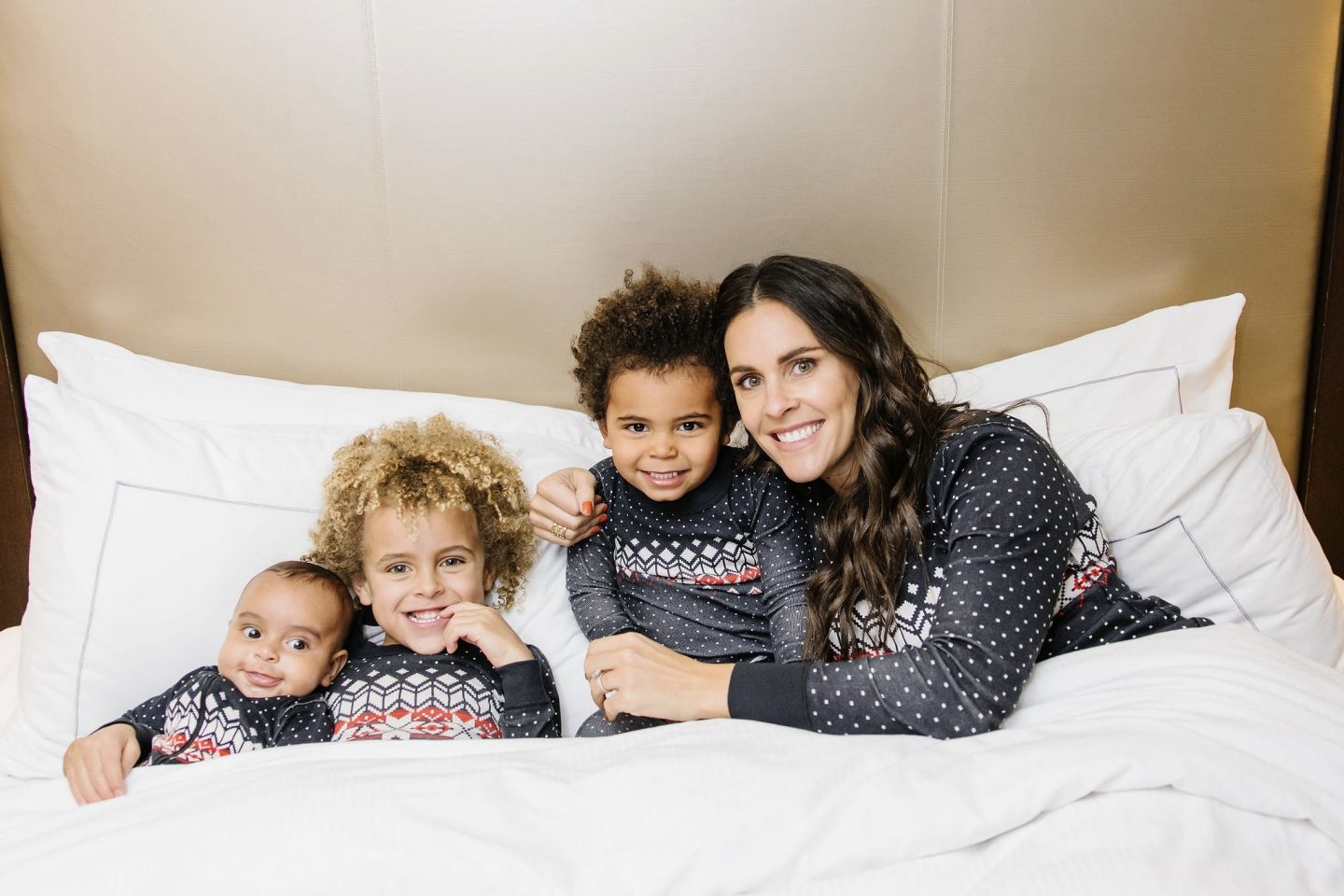 Has it registered to you that Christmas is one week away! Settling back in Utah for the season took up a lot of my time and energy, unpacking, organizing, and decorating the house for Christmas! Until yesterday, I still had two people to shop for, and let's not even mention the wrapping that needs to get done (luckily wrapping is therapeutic for me and just a bit time-consuming)! The boys have been a little stir crazy also. When we lived in Utah last season we were out and about going to so many places and now with COVID still around we are no longer going to the museums and play places. A staycation is what we need.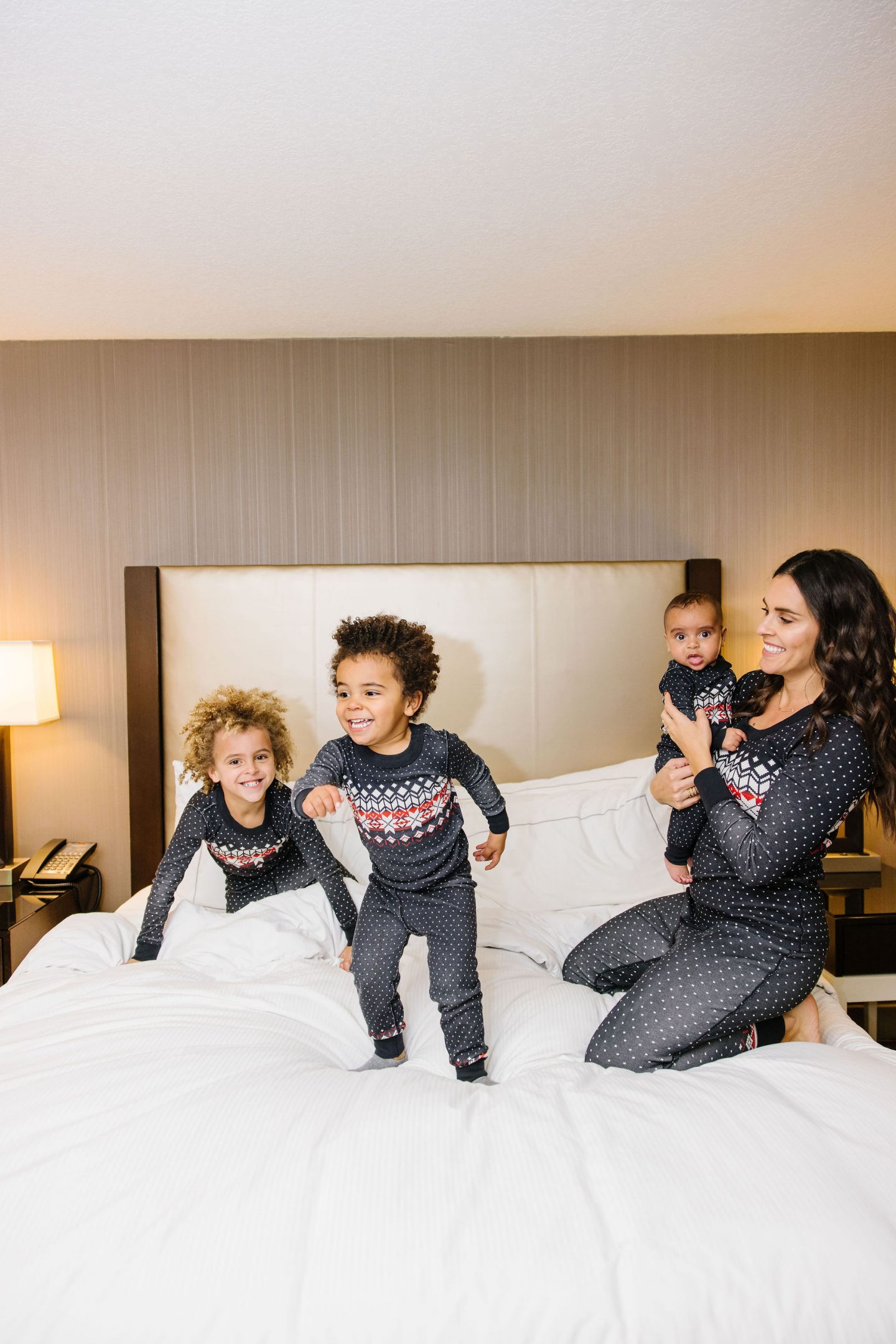 Planning fun activities for the boys, while I can be productive, is pretty much how I plan everything these days. They can play with cars and cardboard boxes while I open the boxes and organize them! Switching up our home routine and staying at the Hilton Salt Lake City Center and being able to finish my Christmas shopping at City Creek Center is just what my family needed! I let the boys know we were doing something fun and packed our bags!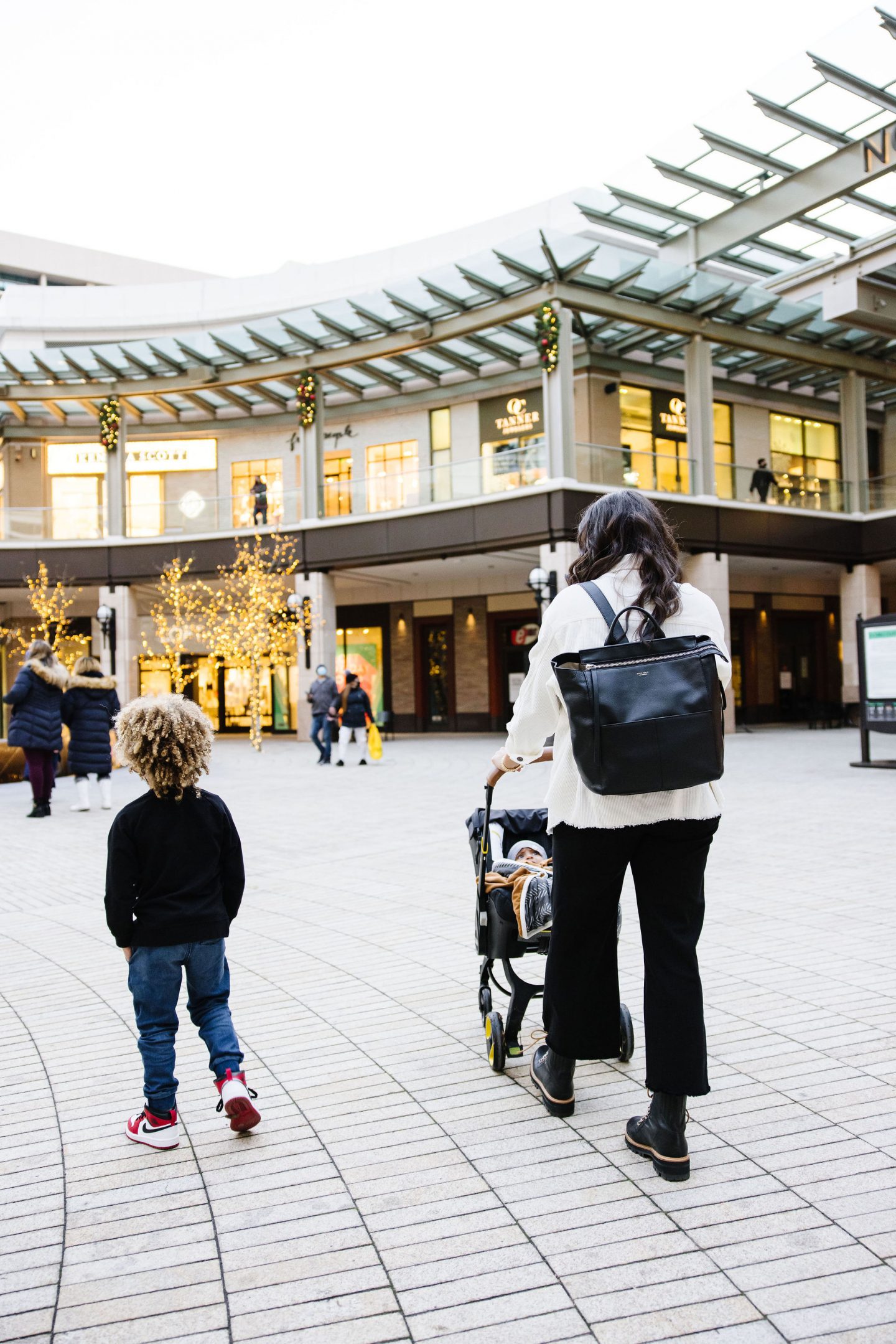 We entered the immaculate lobby of the Hilton Salt Lake City Center and dropped our bags off in our room. We headed to City Creek Center to burn some energy and run around the enormous Christmas tree and finish our shopping, shopping here during the holidays is truly a Christmas experience. The boys hadn't been there since last Christmas and Myles remembered everything. He knew all about the storybook lanterns and this year they are contactless! You just have to wave your hand over this one spot and the storybook lanterns turn on.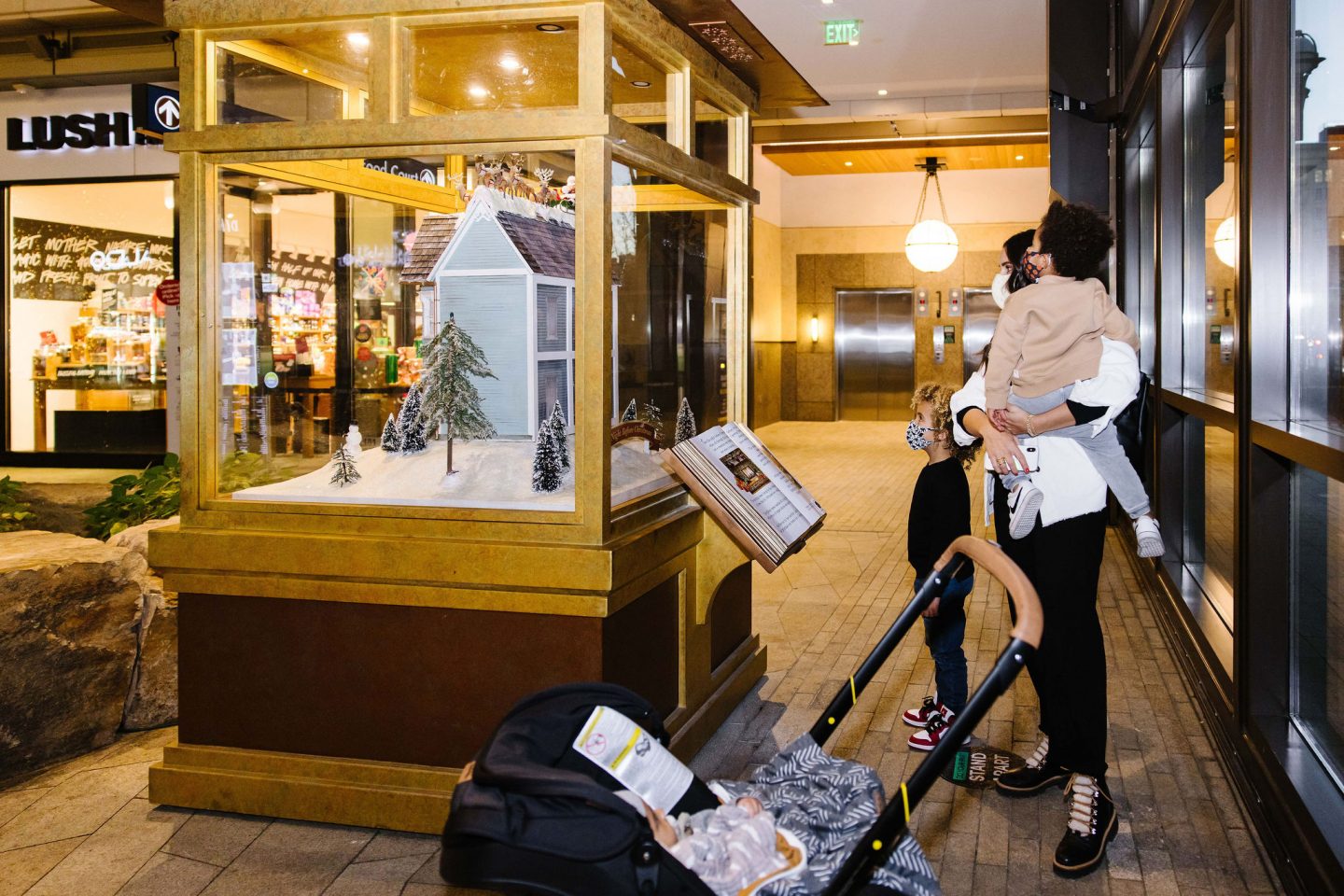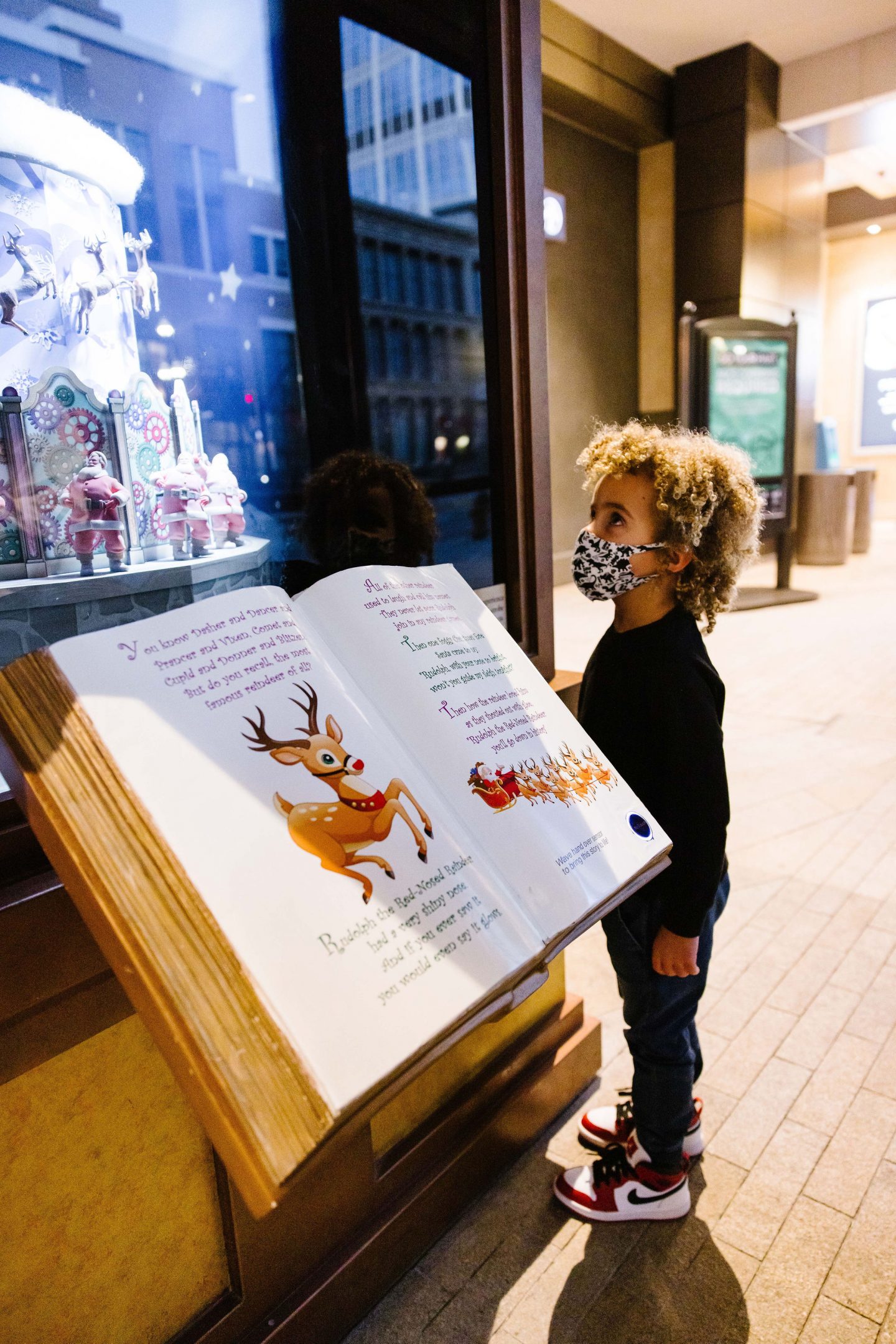 I surprised the boys with being able to go swimming, they could not believe it! We had wrapped up our afternoon of shopping, finished an early dinner, and went back to our rooms to grab our suits and do a little swimming! I was very happy watching the boys enjoy themselves so much. Myles is such a little fish, swimming everywhere, and Noah is completely content sitting on the steps squealing and splashing. Eli and I were easily entertained by the two of them!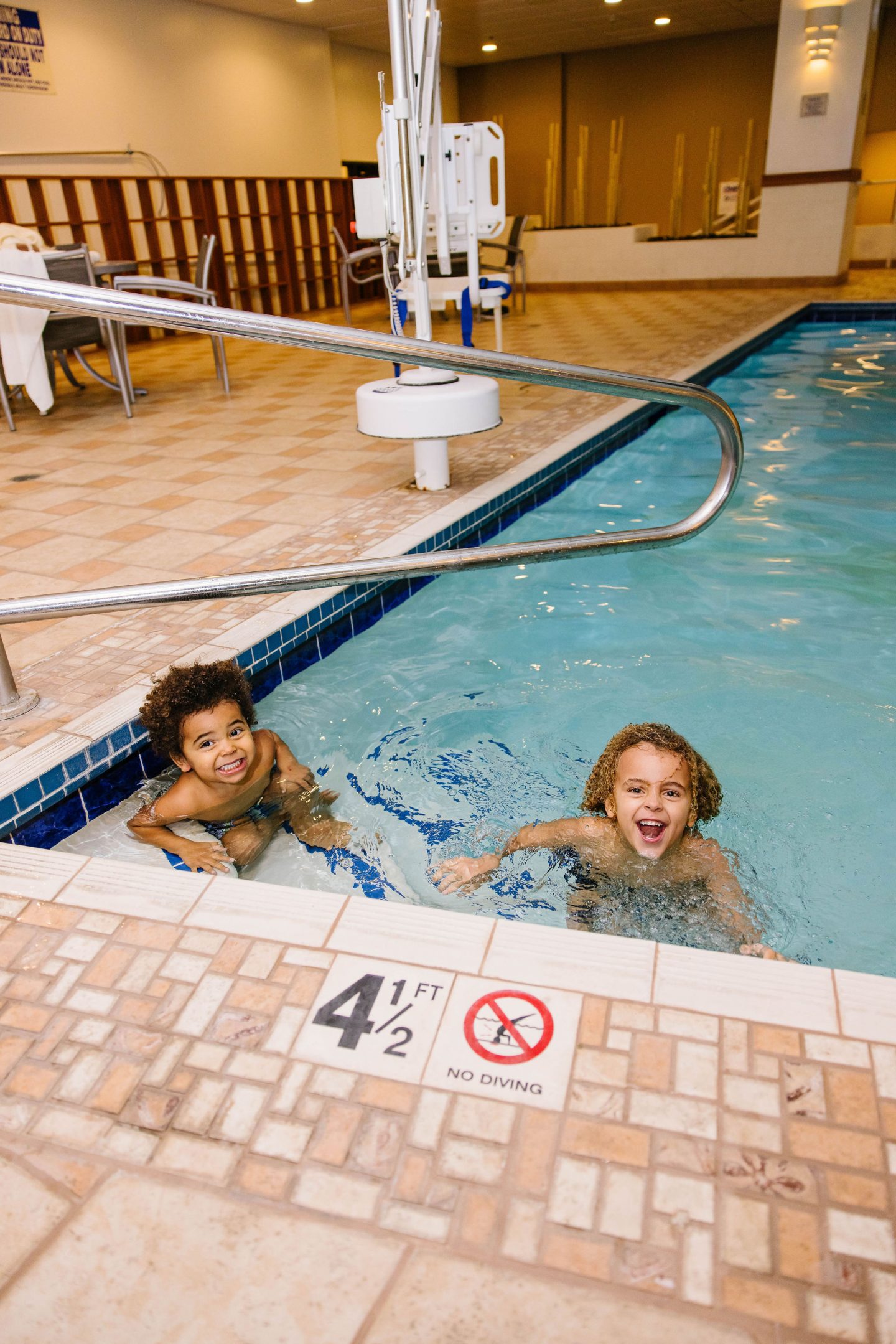 The boys took their baths back at the room and we all got into our matching winter pajamas and just has fun. It was later than I had planned but sometimes it feels good to let loose and not be so strict on the schedule. We had such a wonderful stay at the Hilton Salt Lake City Center and loved being able to walk over to City Creek Center for some shopping and Christmas fun! This is something I would love to continue to do with my family and will be a great family tradition.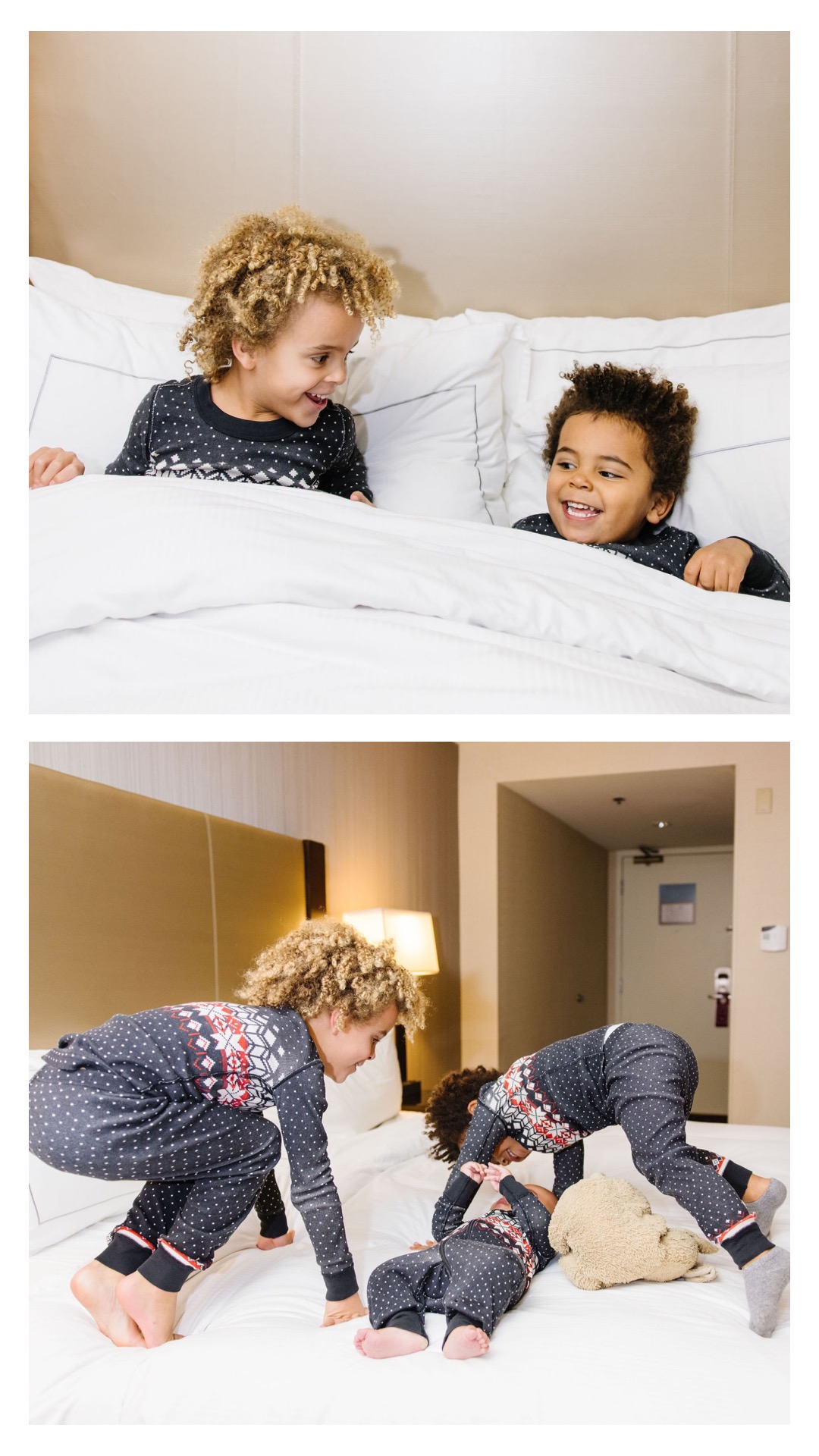 Live votre rêve!

This post is sponsored by City Creek Center. As always, all opinions are my own.