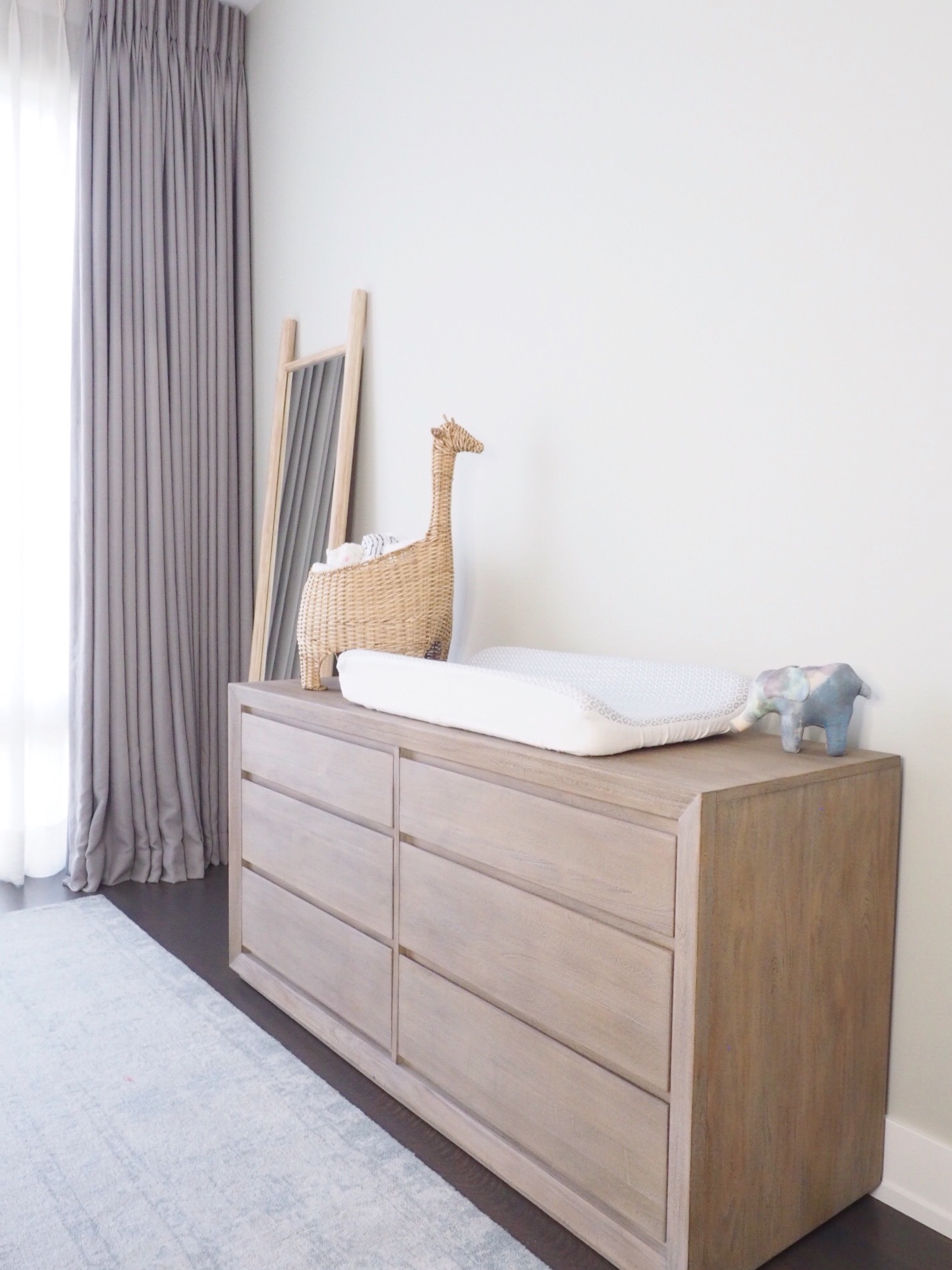 I have been wanting to share a little more interior design with you guys and I am exctied to be starting with Noah's nursery reveal! Most nursery reveals happen before the baby is born or right after. Noah is almost 4 months old and I'm just completeing his nursery. It actually isn't 100% complete, I need to find some art work to go above his crib and above teh changing table. His crib was just delivered on Saturday which is what I had been waiting for. I wasn't too worried about its late delivery because Noah is still sleeping in his co-sleeper in my room, actually he has moved to the closet which is close enough so I can get him when he needs to eat but far enough away that I don't hear every little sound he makes.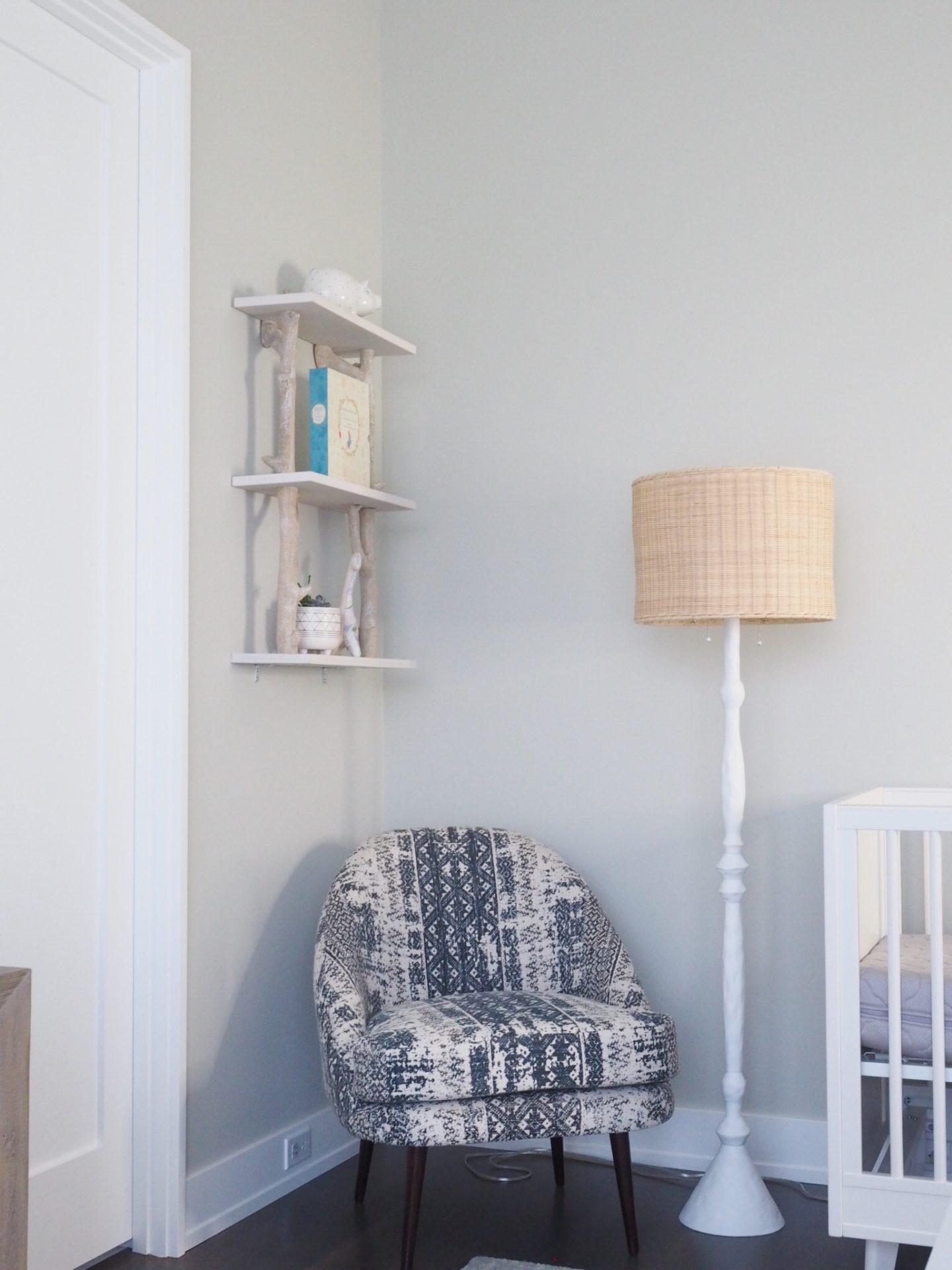 I really wanted the nursery to have a neautral feel with little bits of boy. Something soft and relaxing that I enjoy being in as well. I didn't make Noah's room a full on nursery because I am hoping that in the next year or two Noah will share a room with Myles. Before Noah's room was his room it was our guest room. I decided to keep the king size bed and nightstands and I added a changing table to the dresser. When designing all of my guest rooms I had children in mind. I wanted to be able to add a crib to any room and make it work as a nursery. I had this chair so guests can sit and put on their shoes but it is now it's where I will be able to sit with Noah to feed him and read books. If I feel like he needs to be rocked before his nap I can hop over to Myles's room.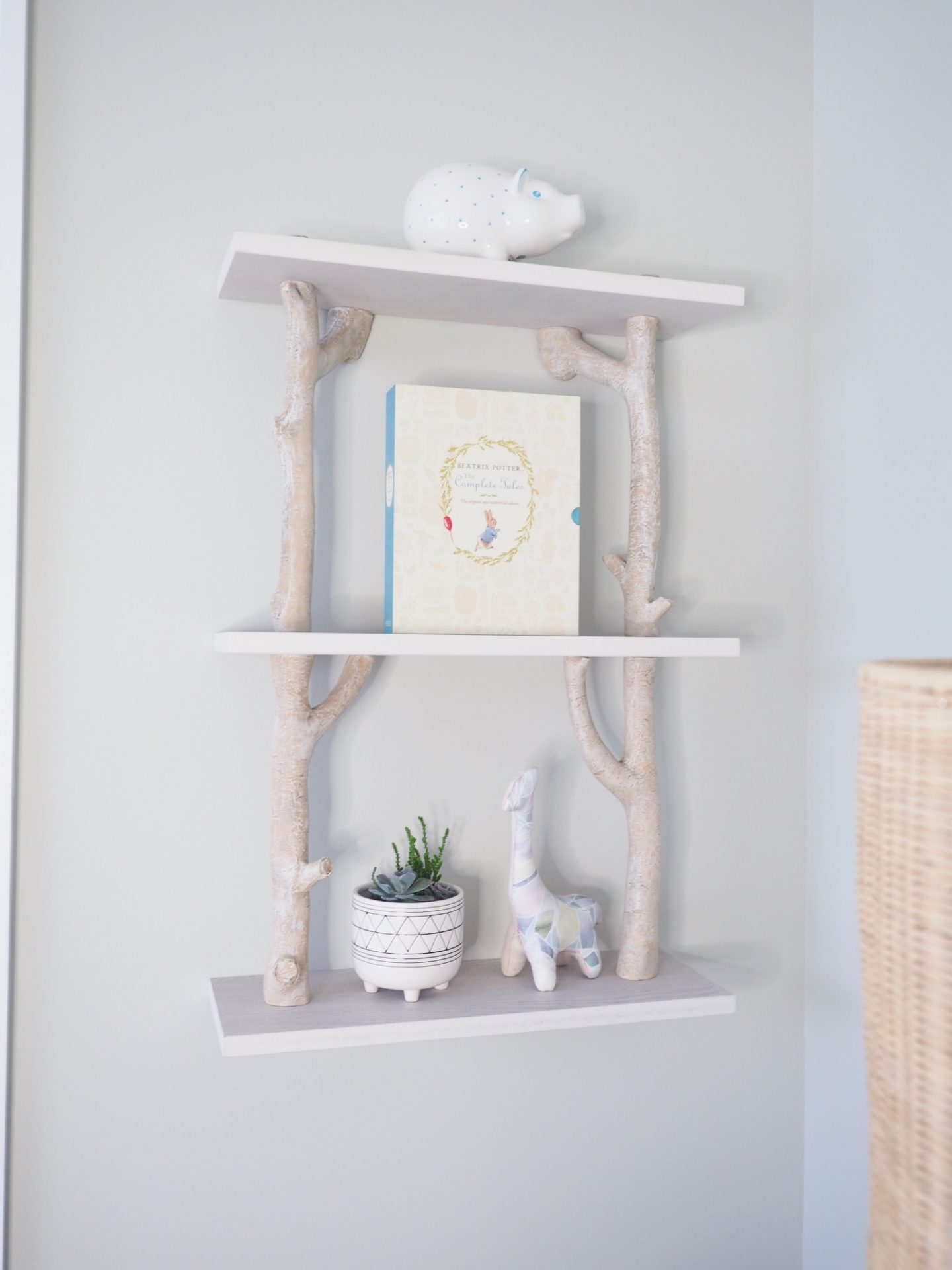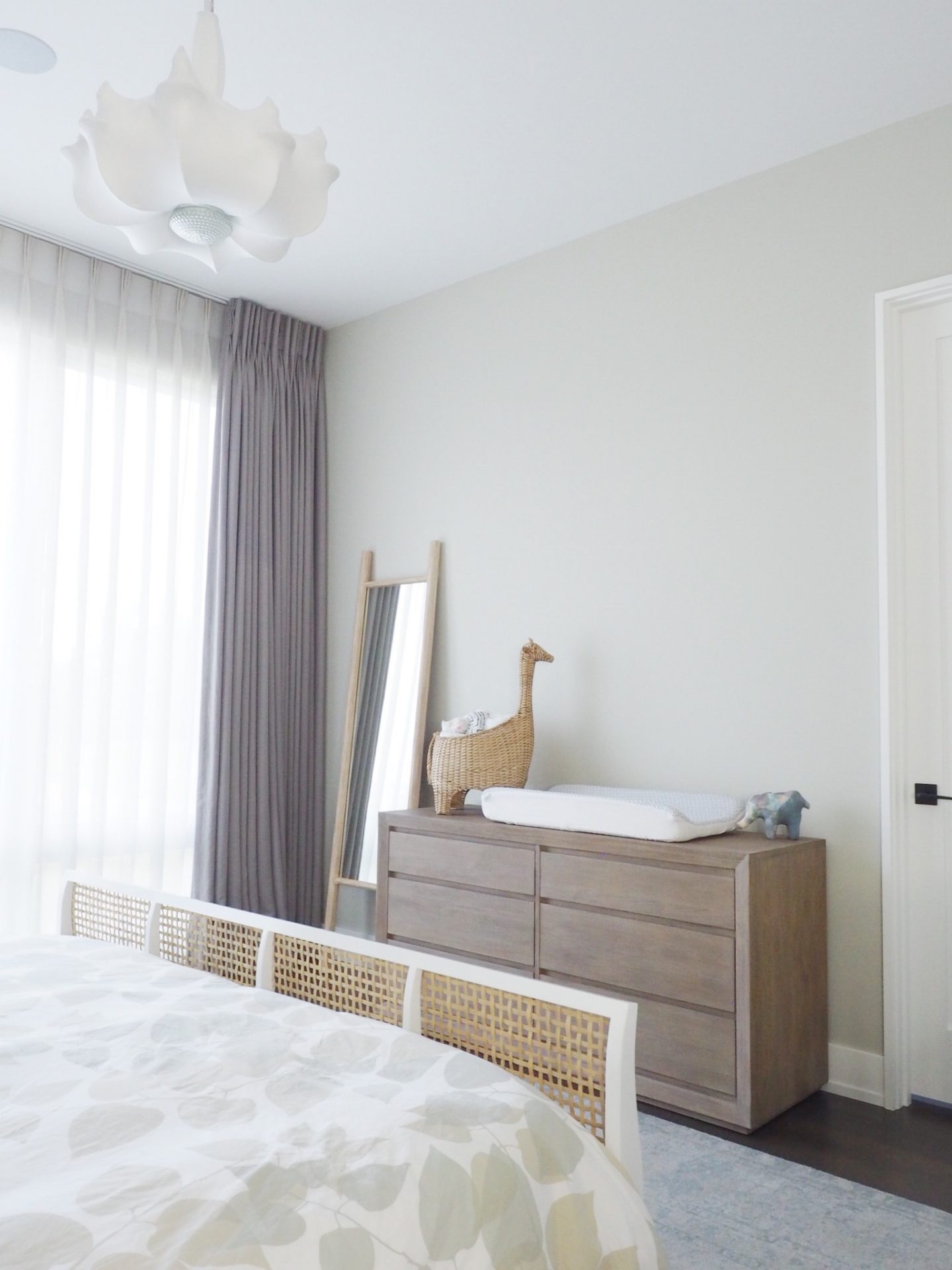 My favorite part of the room is probably the changing table. I loved this dresser and its soft wood tones and adding a changing pad with a cute printed cover made it the perfect changing station. I added this adorable giraffe basket and filled it with diapers, wipes, Resinol, blankets, q-tips and a rattle,  all the necessities while changing a diaper. The elephant on the chaning table and the griaffe on the shelf are from this wallpaper company I am obsessed with. Myles actually loves to play with them!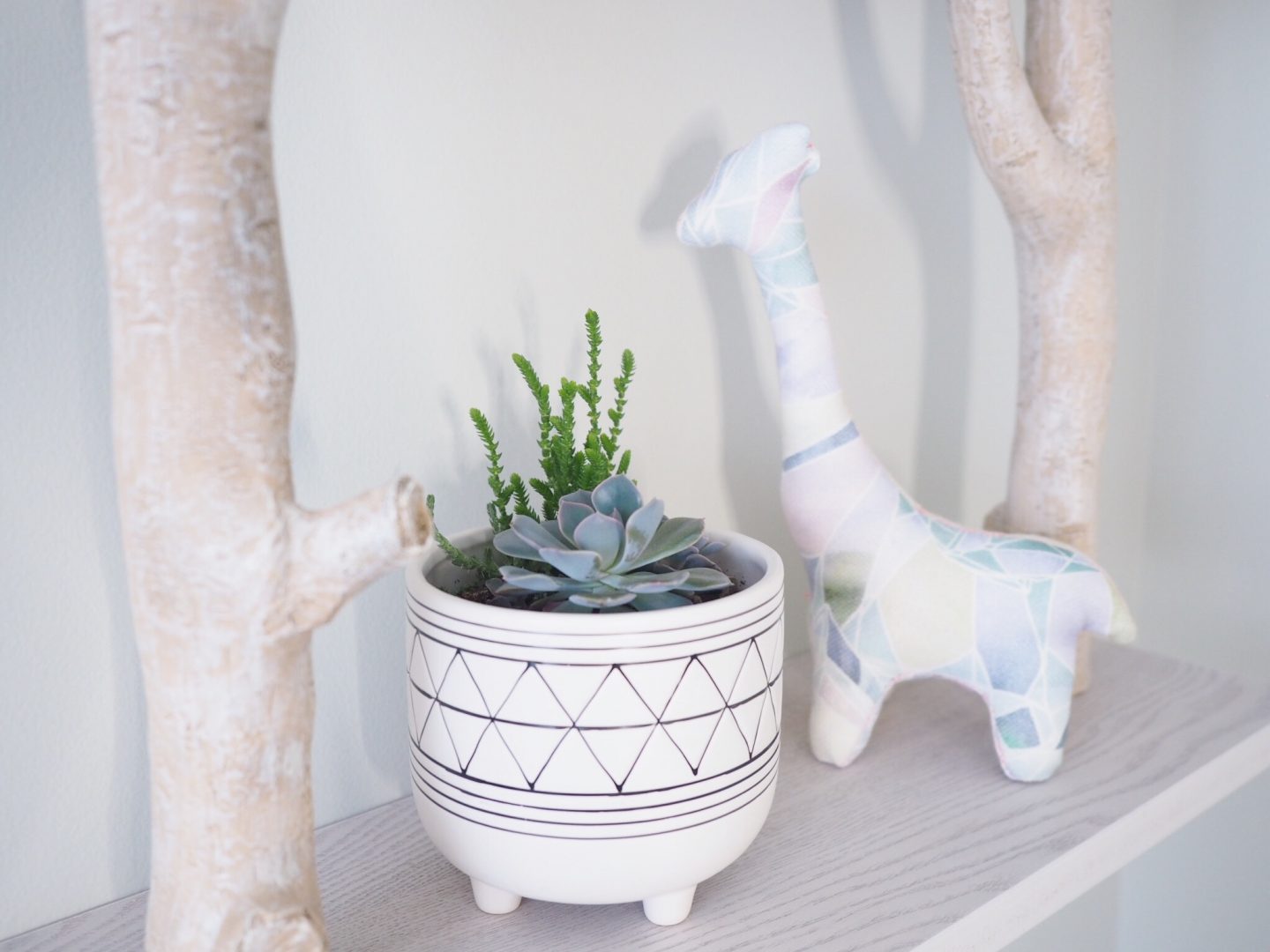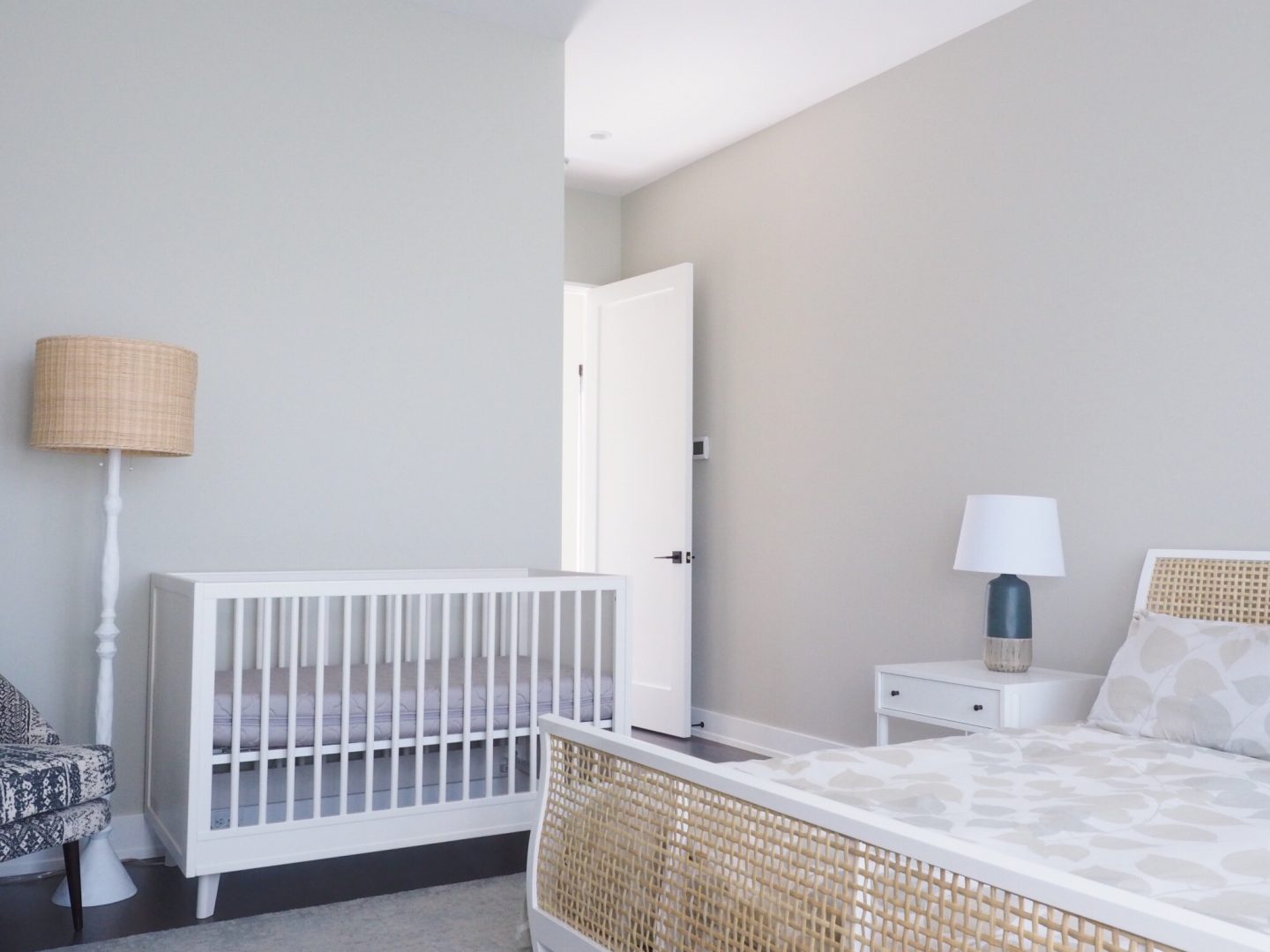 I am a strong beliver in having a bed or a place comfortable to lay in the nursery if room allows. There are a few nights when our babies need us so it's convenient to hop right in the bed and bring them in with you.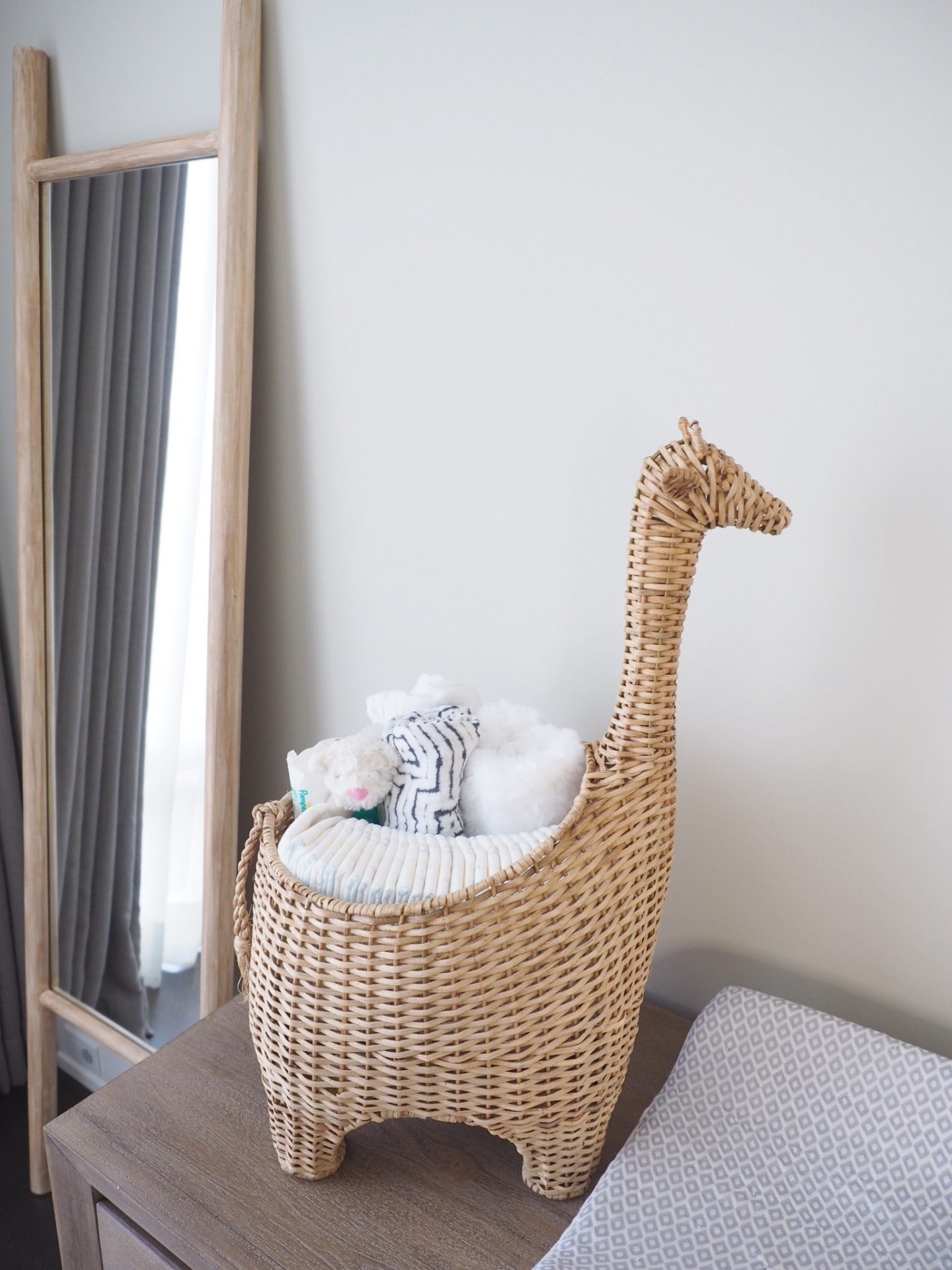 Other than finding artwork for the walls, the final thing I need to do is find a sheet for the Newton crib mattress. This mattress is almost too cute to cover, I love the light gray color (it also comes in white, blue and pink) and the adorable cloud print. This mattress is breathable and washable! You can see in the photos the zipper that goes around the mattress, the outer lining zips right off and can go in the washing machine. Newton also offers free shipping and returns as well as a 100 day trial!
As much as I love walking into a fully decorated room I enjoy waiting to find the perfect pieces. I will patiently wait till I find the right wall decor for this room! I hope you enjoyed seeing Noah's nursery.
bed | CB2 'Cecilia Bed' (similar here)
nightstands | Crate and Barrel 'Barnes Nightstand' (similar here)
lamps | World Market 'Slate Blue Colorblock Tera Table Lamp'
dresser | Restoration Hardware 'Martens 6-Drawer Dresser'
changing pad cover | Restoration Hardware 'Mali Print Organic Cotton Cover' in blue diamond
giraffe basket | Pottery Barn Kids 'Giraffe Shaped Wicker Basket'
swaddles | Aden + Anais 'Silky Soft Swaddling Blankets' (matching bibs!)
mirror | Serena & Lily 'Teak Ladder Mirror'
chandelier | Control Brand 'Invisible Chandelier'
side chair | Arhaus 'Taraz Chair'
area rug | Pottery Barn 'Kailee Printed Rug' in porceline blue
crib | Pottery Barn Kids 'Reese Crib' (on SALE)
mattress | Newton Baby, Inc. 'Newton Crib Mattress'
shelf | Pottery Barn Kids 'Birch Shelf'
book | Beatrix Potter 'Complete Tales'
piggy bank | Tiffany & Co 'Piggy Bank'
floor lamp | Serena & Lily 'Brighton Floor Lamp'
Live votre rêve!