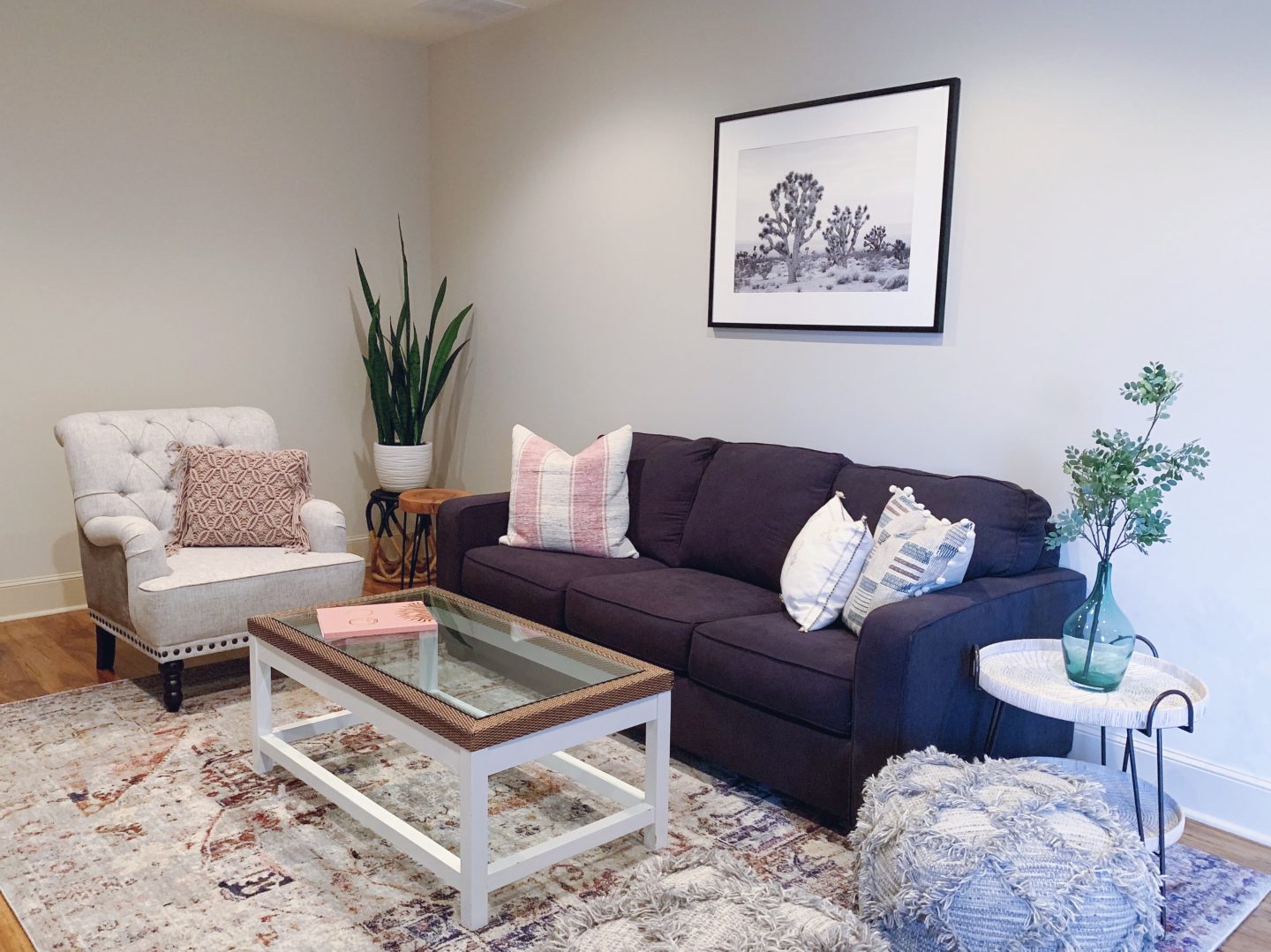 Our family room has slowly become a playroom and I am not ok with that. It is convenient having my children's toys downstairs because they can play while I do laundry, cook and clean up but it is a major eye sore. I have slowly been moving the toys upstairs to a room right outside the boys's bedrooms. This room is like a small family room but can also be a playroom. If I want the boys to play up here more I need to make it more inviting, comfortable and  I need to enjoy it too.
I went through a phase of modern furniture and design but now that I have little ones I am wanting things to be softer. This deep charcoal colored couch from Ashley Homestore is perfect at hiding any traffic and destruction – Myles loves to jump on the couch (I know I'm in trouble and I should have broken this habit a long time ago!). The accent chair (also from Ashley's) is more classic than I would typically go for but I love the high back and it is the perfect spot for me to cozy up in while the boys play. I wanted something light in the room to brighten it up so I chose this chair and it will be my chair, growing up my dad and grandpa both had their "chairs" and this cream colored one has my name all over it- no kids allowed!
Two large gray poufs (from Ashley's) were added around our coffee table. The texture on these add a relaxing feel to the room and they add additional seating or fort building to the room. I brought in a large area rug to soften the floors, we had a 5×7 and before and it didn't feel big enough. This rug is really soft and Noah and Myles can roll around on it. I wanted the room to have a more earthy feel too so I chose this live edge accent table and our Joshua Tree art. I love how this family room came together and we all have enjoyed playing up here!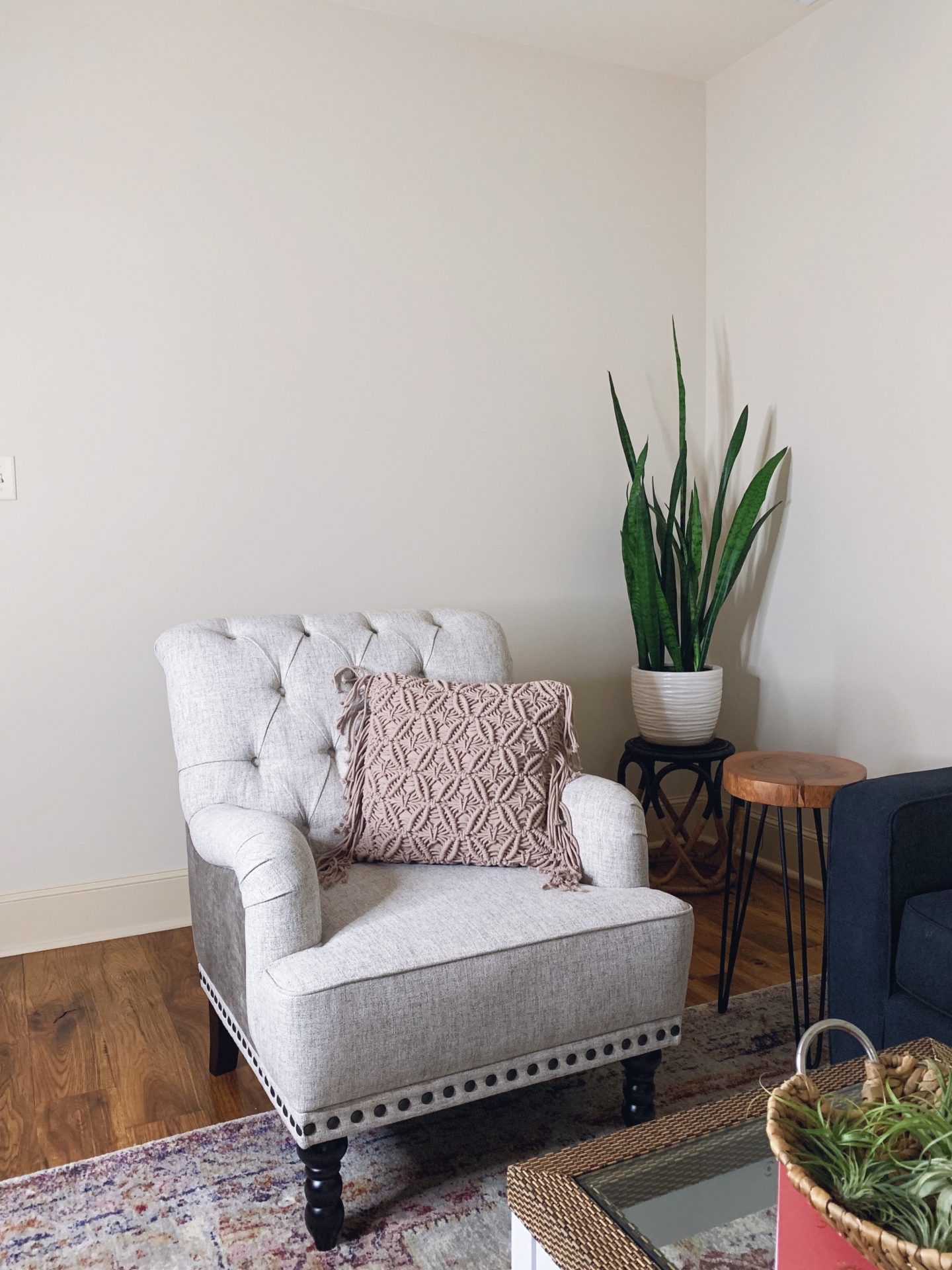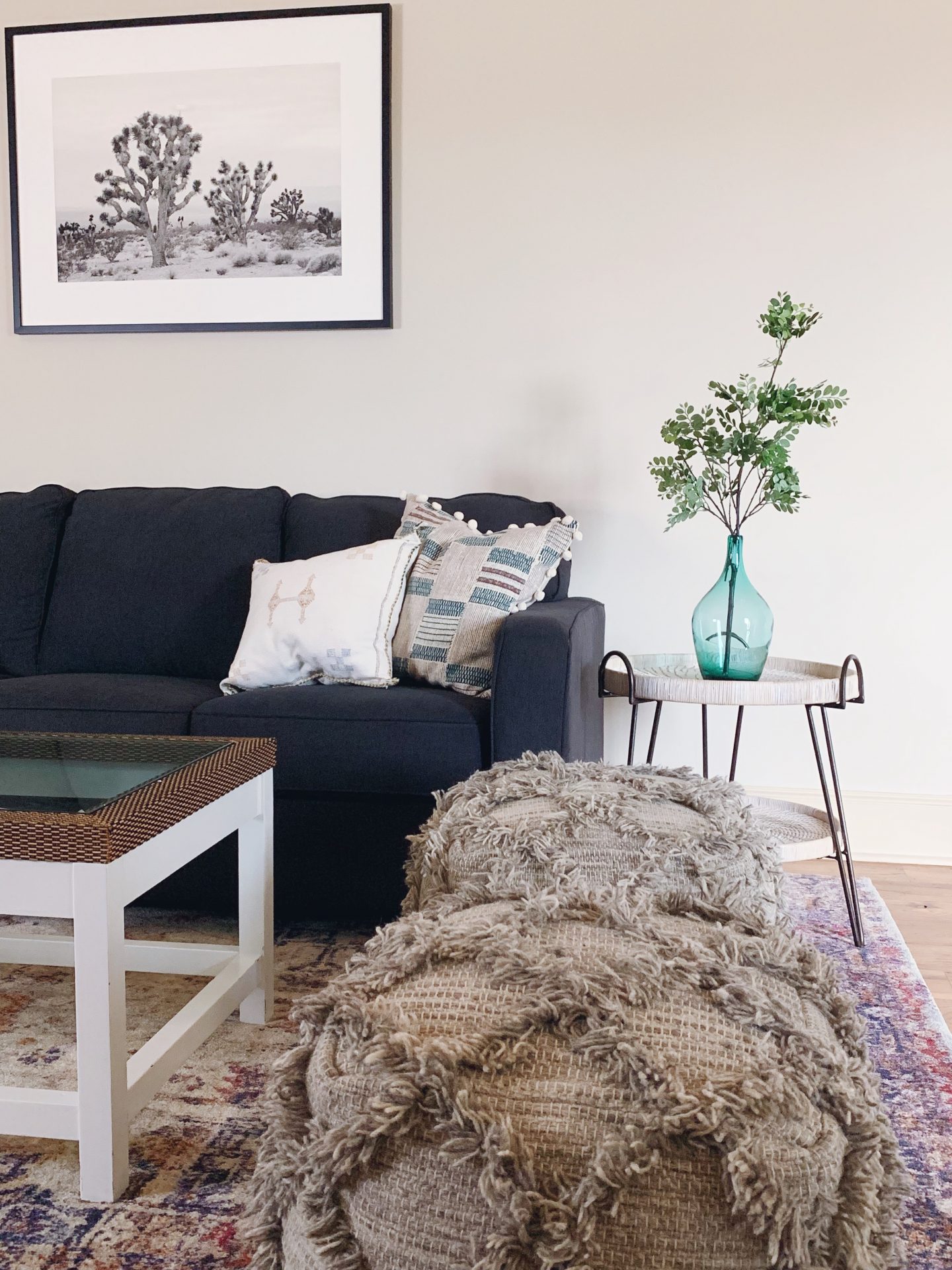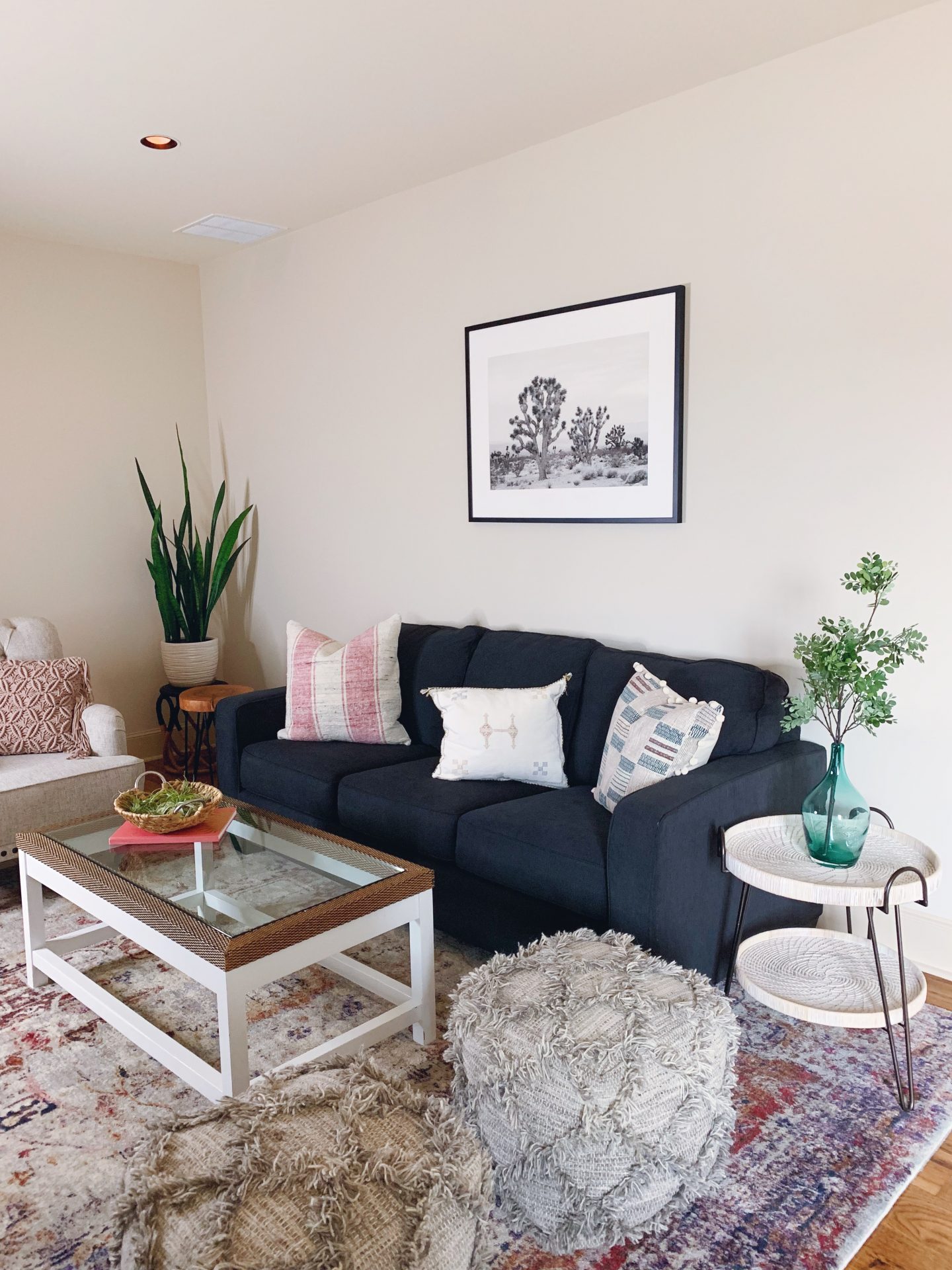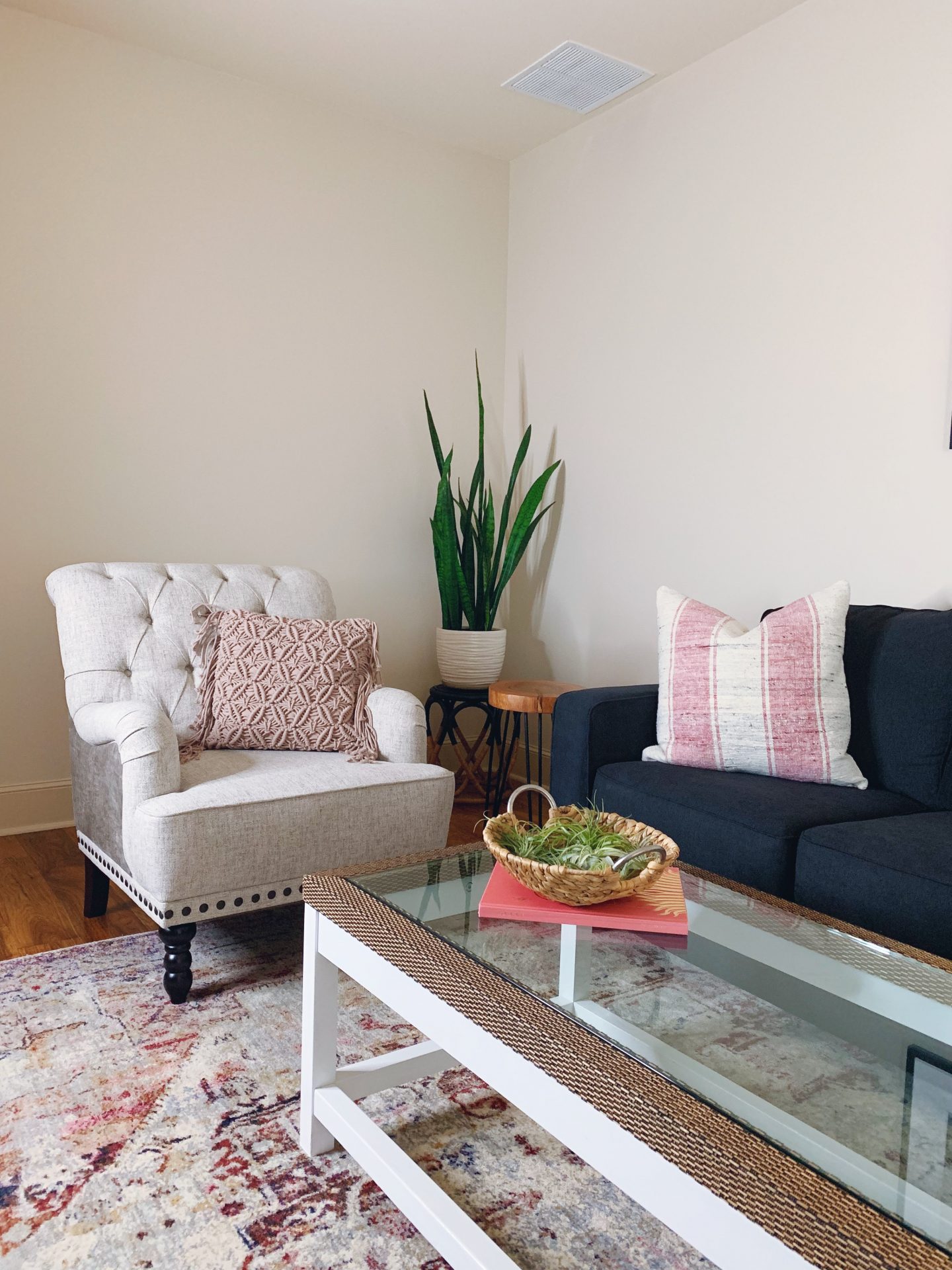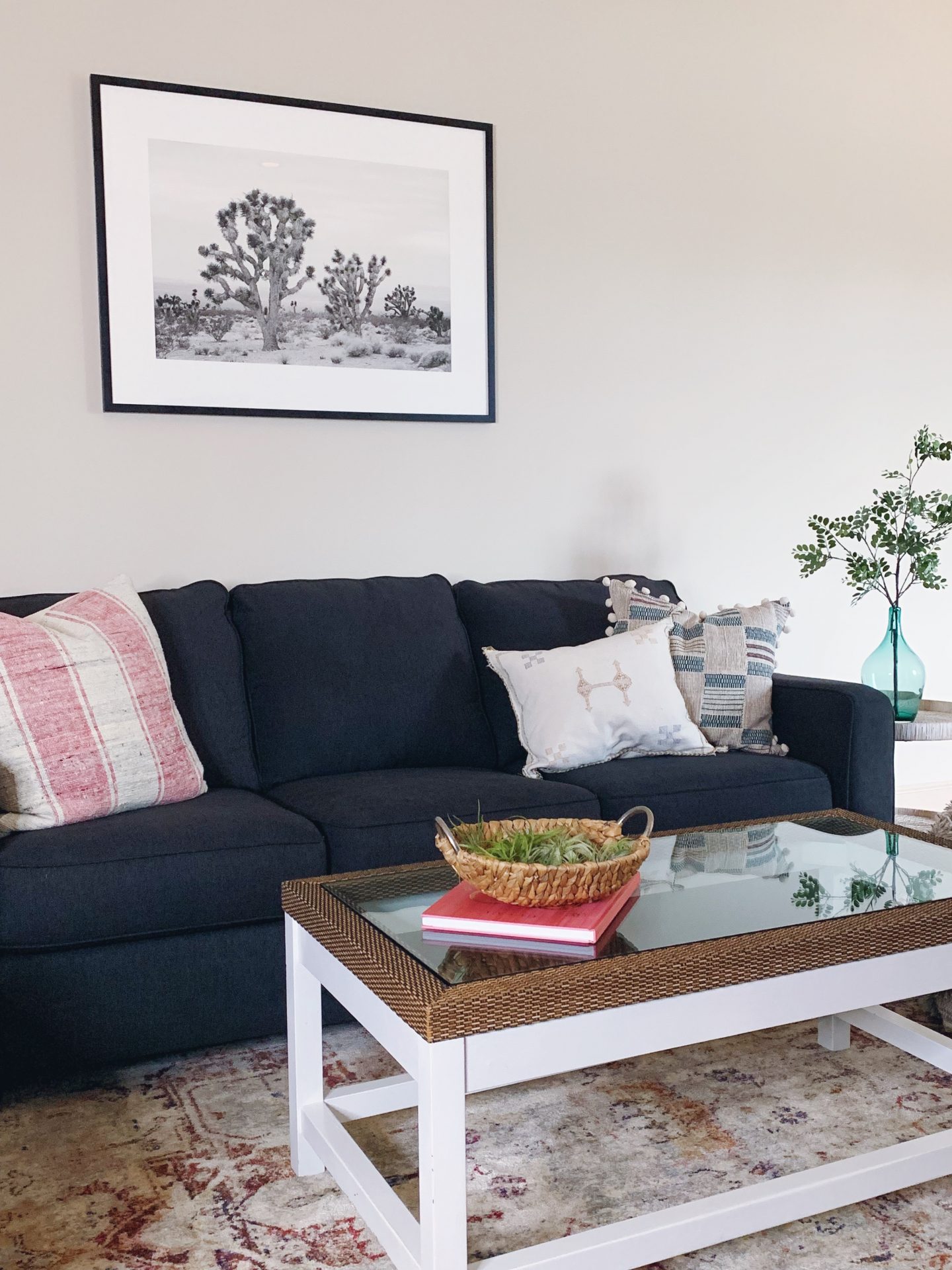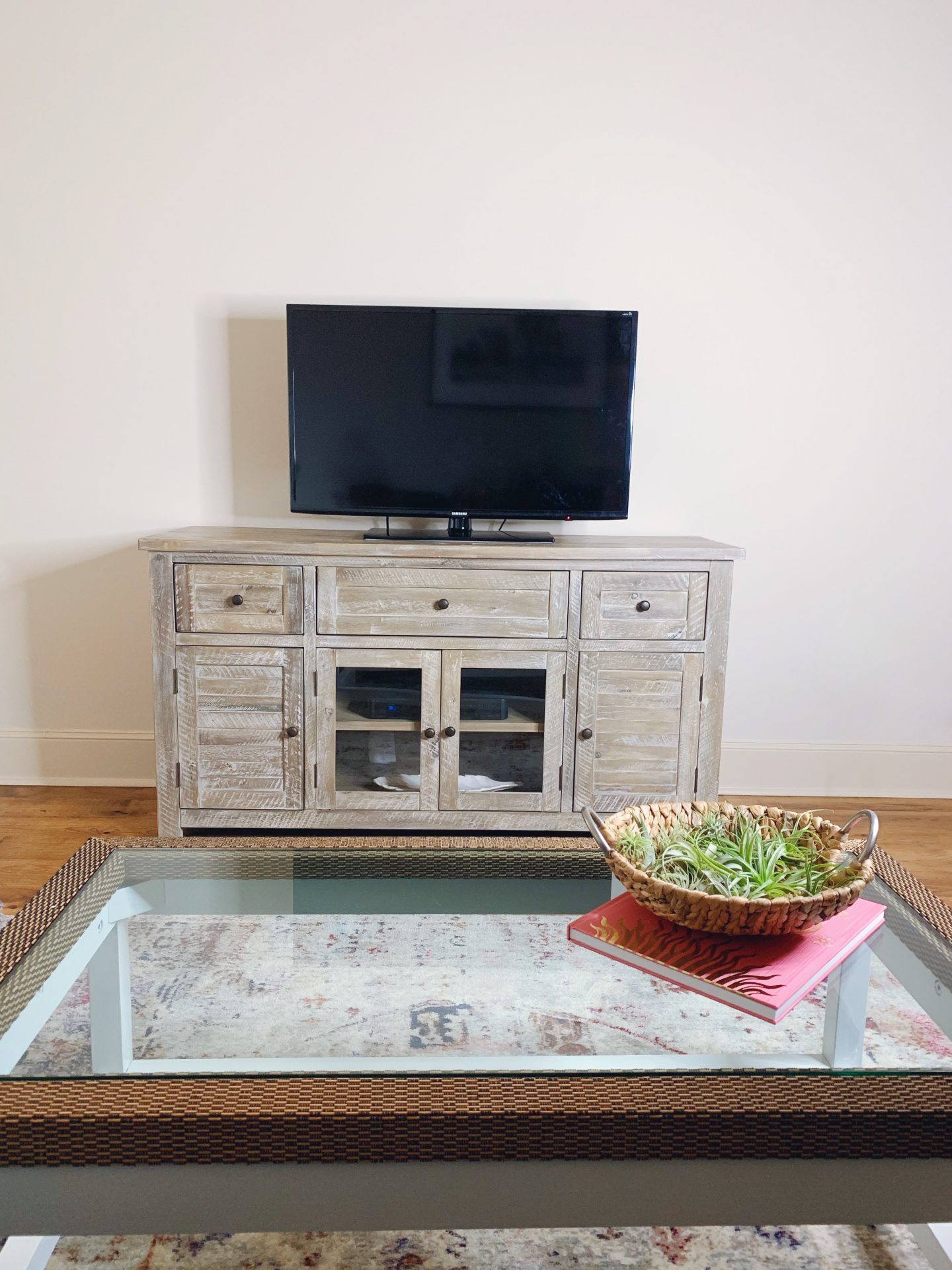 This post is in collaboration with Ashley Homestore. As always, all opinions are my own. 
couch | Ashely's Homestore Mane & Mason 'Alenya' in charcoal
chair | Ashely Homestore Mane & Mason 'Tartonelle Accent Chair'
coffee table | Pier 1
rug | Loloi 'Anastasia' in slate
art | Minted 'Joshua Tree'
accent table |  Ashely Homestore Mane & Mason 'Eversbro Accent Table'
end table | Anthropologie 'Coiled Rattan Side Table'
poufs |  Ashely Homestore Mane & Mason 'Adelphie Poufs'
console | Homegoods
pillows | Homegoods
Live votre rêve!