What I Packed For Cabo || All Star Break 2022
Live votre rêve!
What I Want || All-Star Break 2020: Cabo
---
The holidays are over and it's still cold, it snows almost every day and I can't keep my mind off of a tropical vacation. I keep debating about taking the boys down south to Arizona for a weekend but our schedule isn't allowing it. Valentine's Day is coming up but what I have my mind really is All-Star Break. All-Star Break is our version of Spring Break. The All-Star game happens during the weekend and there are a few days after to relax and if you aren't participating in All-Star Weekend (skills challenge, 3-point contest, the game) than you get a few more days with your family.
When I say relax, what I really mean is to not have practice. These poor guys don't actually get time off. Michael may take 1-2 days off but no matter where he is, he will find time to workout and condition.
This year we are headed to Cabo without the kids! Last year for All-Star Break Michael participated in the skills contest then we headed to Miami. We brought a babysitter to help so Michael and I could actually relax and go out to eat but it was still exhausting. When we are present our kids want us so even though we had the sitter I was still putting the kids to bed. We also could hear them get up in the middle of the night and they would want us. So this year they are going to the grandparents house and will have a ball and so will we!
I realized all my spring/summer clothes are in Ohio. I brought them home over the summer from Memphis and didn't pack them for Utah. I hate buying things that I don't need but this time I really do need things because I don't have any here! Below you can see What I Want for break this year.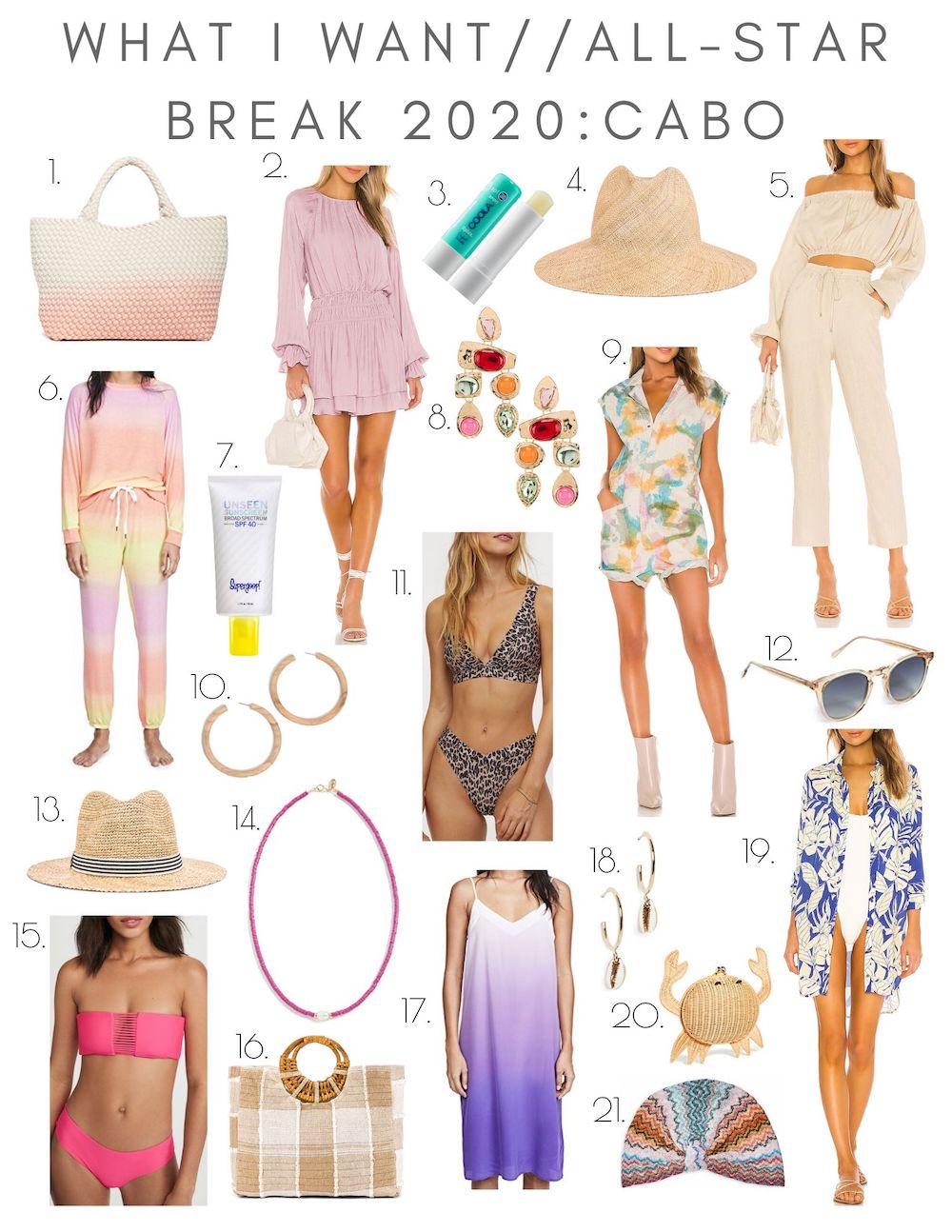 1 | 2 | 3 | 4 | 5 | 6 | 7 | 8 | 9 | 10 | 11
12 | 13 | 14 | 15 | 16 | 17 | 18 | 19 | 20 | 21
At the end of the NBA season last year we went to to Cabo  and it was my first time there. We loved it so much we are going back.
I am all about the brights, florals and pastels for vacation. Even this animal print bathing suit is calling name (link for top and bottoms). The crab clutch is a splurge so I'm not sure if I'll get it but its sooooo cute and I am a Cancer after all! The other bag options are perfect beach bags and also perfect as an everyday tote for the spring and summer. I love the print of this one and I love that the material on the ombre one is neoprene. Loose fitting casual dresses are my go-to for beach vacations, this ombre purple dress just looks so comfortable and this floral button up doubles as a dress and bathing suit coverup! I love all things ombre and this matching set will be the perfect travel outfit. I have had my eye on this Missoni turban for a very long time and it's now 65% off!! I'm getting so excited!
Live votre rêve!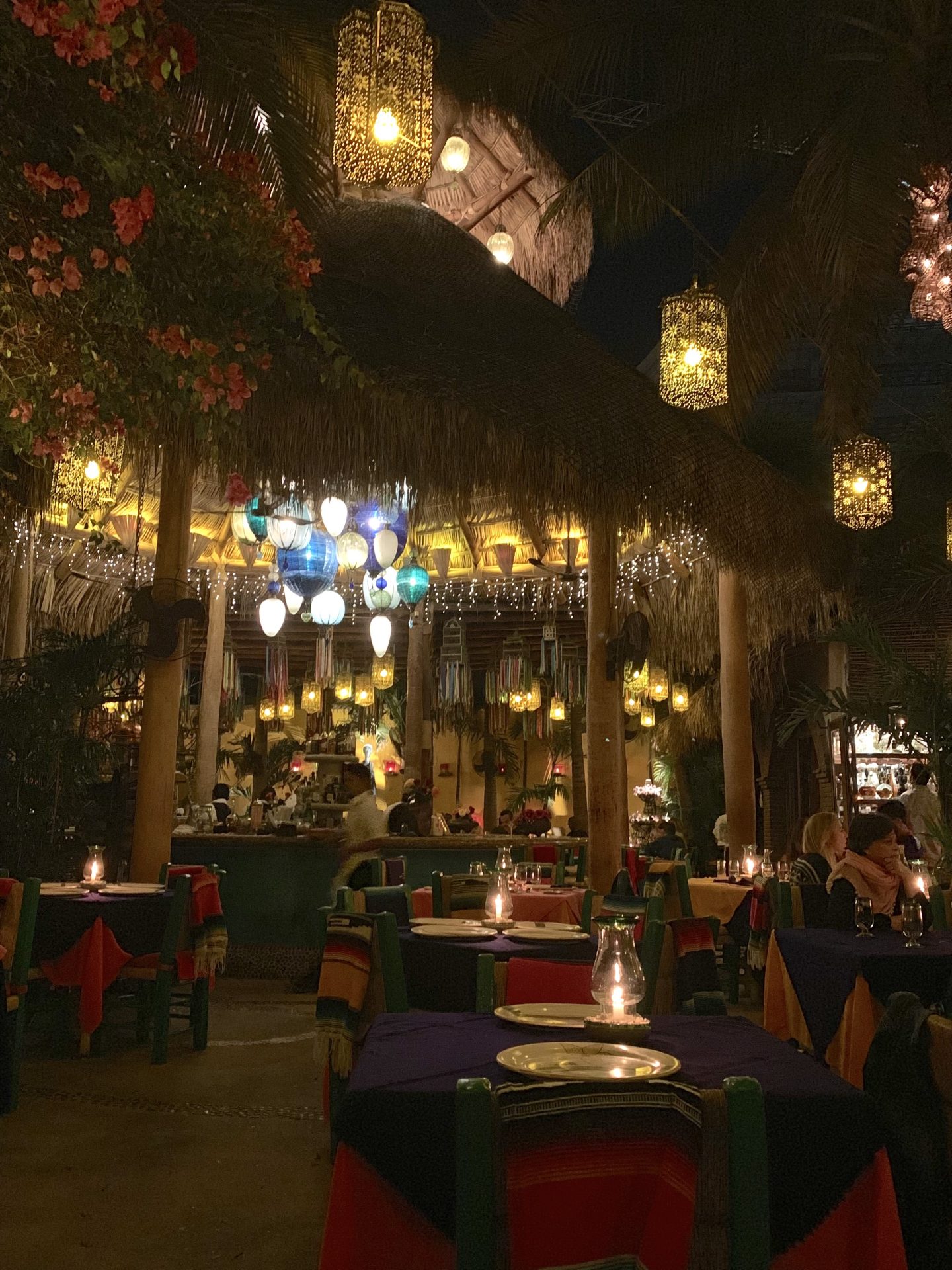 Last week my husband and I jetted off to Cabo for a few days. Typically after the end of a long basketball season my husband just wants to go on a little vacation to completely relax. He wants to sleep, eat good food and golf and spend time together. I also want to do all of those things as well as spend a lot of time near the water. We hadn't been able to get away together for a vacation since having kids so this was much deserved. We did go to Hawaii last year for a wedding but Michael was in the wedding so I didn't see him much and I was sick most of the trip so I don't count it but you can read about that trip here.
I had never been to Mexico before and there are a few cities I have been really wanting to visit, particularly Cabo. When I started to mention I was going here to my friends every single one I spoke with told me how much they loved the city and had a lot of recommendations for us. I booked our hotel first at The Cape which is a Thompson Hotel. When we go to Nashville we stay at The Thompson and we love it so I knew we would enjoy staying at The Cape. After I booked the hotel we had no plans. I knew golf would be in the picture and my husband was looking up which course we wanted to play. It was somewhat nice arriving with no plans and no schedule.
Day 1 //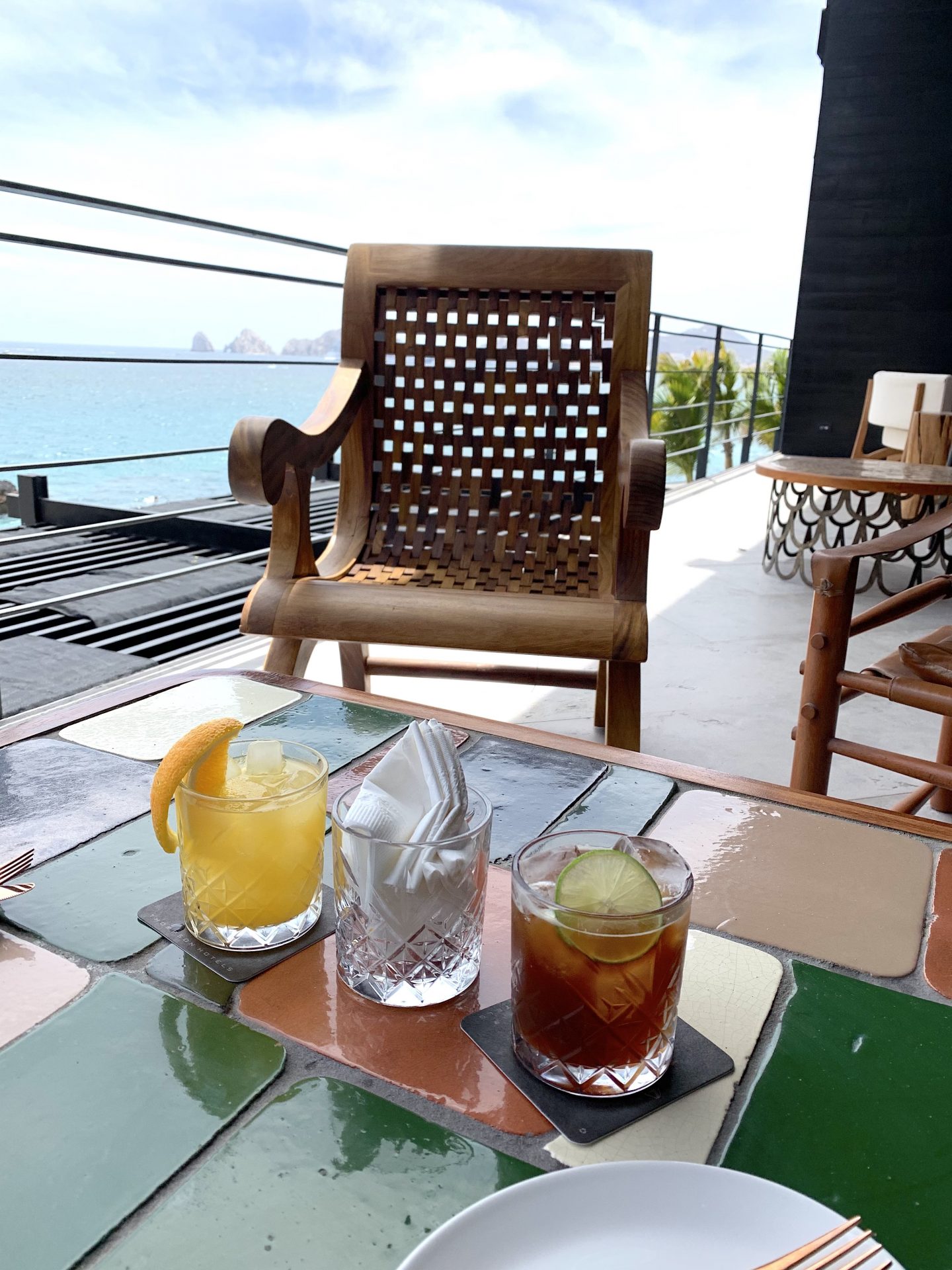 We left the States late morning (giving me enough time to get one last feed in with Noah before leaving) and arrived in Cabo just before our room was ready. I was anxious to put my suit on and head to the beach but it was extremely windy and not as hot as I thought it was going to be so I was just as happy to sit in the lobby and have a little lunch. This wasn't just any lobby. The lobby here had a spectacular view of the ocean and the Arch of Cabo San Lucas. We started off with a drink, not exactly sure what it was but it had tequila in it and was delicious. I ordered the fish tacos and they were incredible. I wanted them every day after that.
Once our room was ready at 3pm we went down and got a little tour. Our room had a private infinity pool off of it which was perfect for us to be able to sit and chat without tons of people around us. I mean we did have the 2/3 of the hotel that could look down on us but no one to bother us or ask the Mr. for a photo. Like I mentioned before, it was so windy that it wasn't that enjoyable so after our swim we got dressed and went to get a drink before dinner. Lucky for us so many of you suggested we go to Edith's to eat and they had a reservation available and it was by far the most delicious food I have ever ate. It helps that it was our first night in this fun new city but the environment, everything was spectacular. I ordered the Baja shrimp and made my own little tacos with it, Michael ordered chicken enchiladas and we both sipped on a margaritas out of cactus glasses.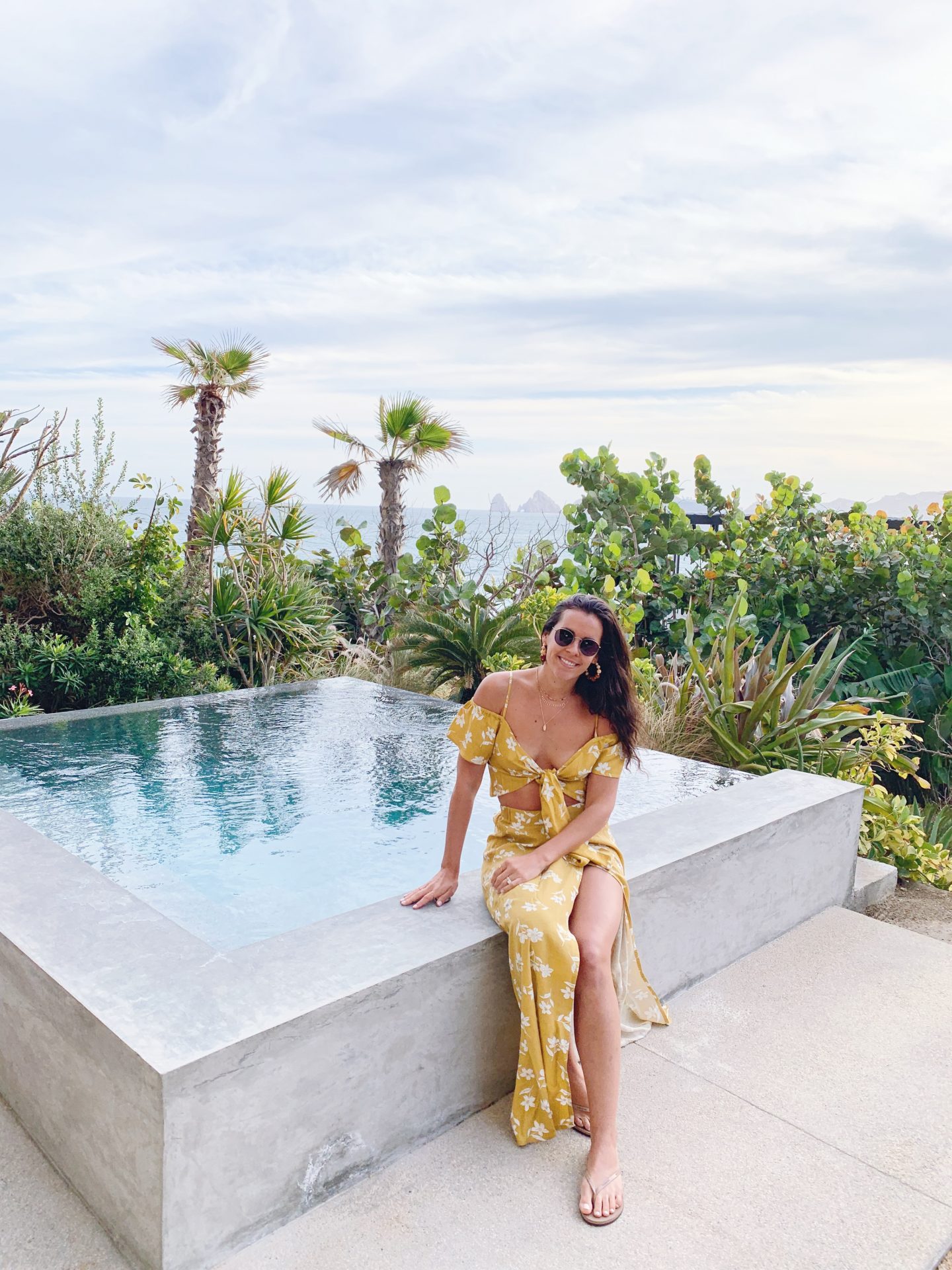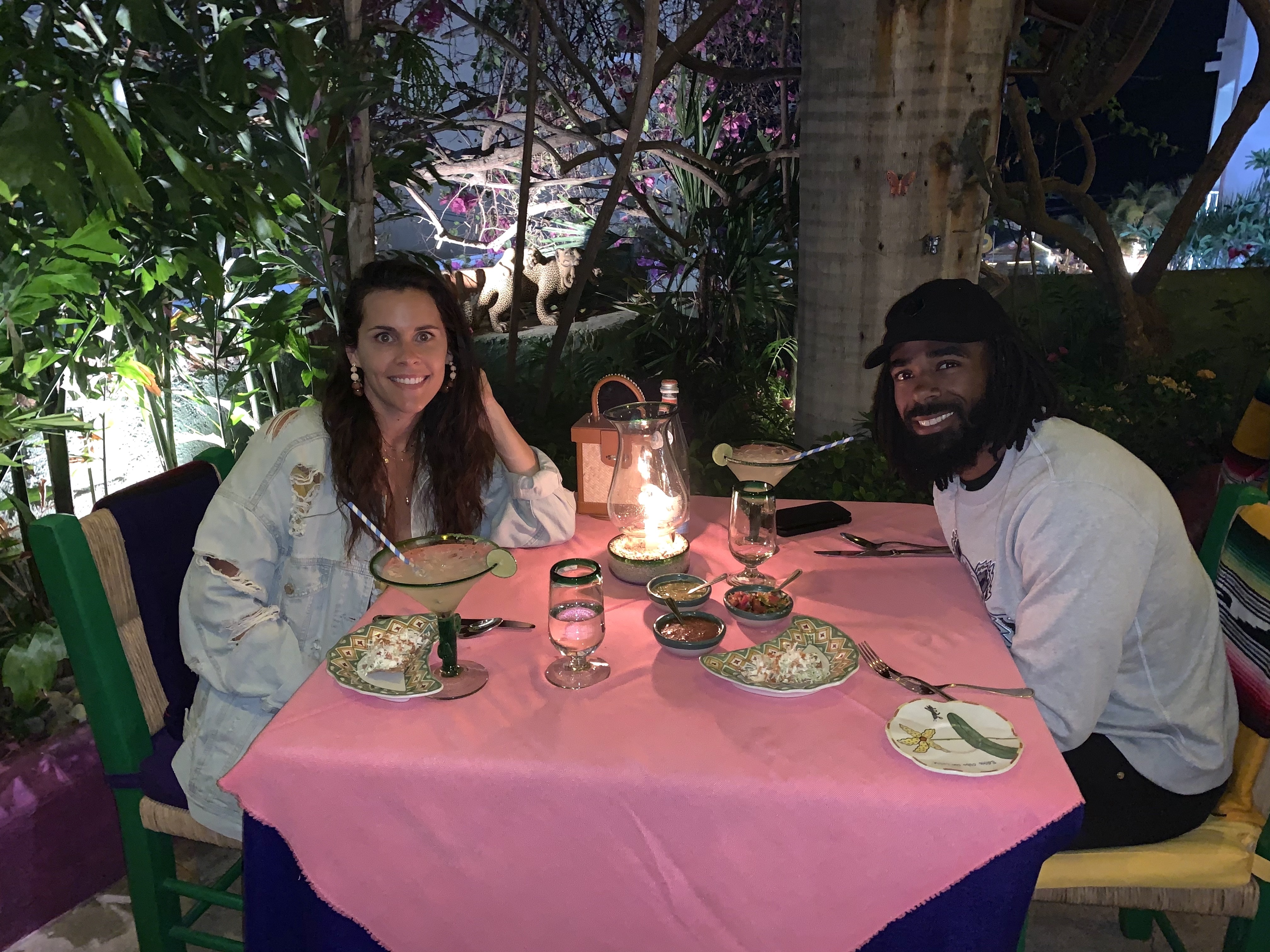 Day 2 //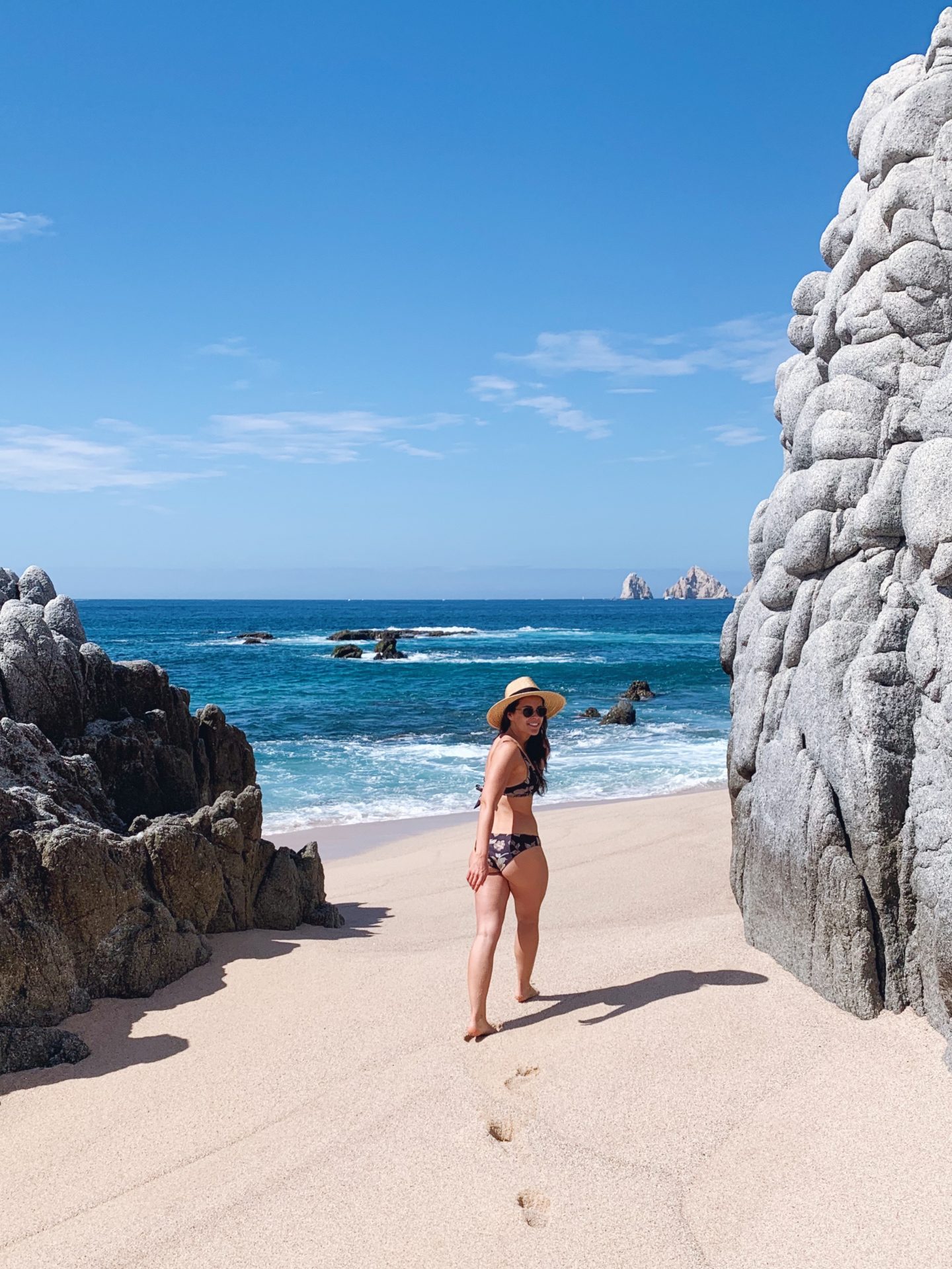 Our first day we decided to make a couple plans during our stay. Golfing was definitely on our list and I wanted to do something adventurous, something along the lines of zip lining and horseback riding. When I called the concierge I found out we could even do a camel ride! Since this was a trip with my husband I knew that was out of the questions but someday when I come back I am doing that for sure! I convinced Michael zip lining would be the perfect thing for us to do and that he would have a lot of fun and laugh plenty. I went zip lining in Costa Rica one time and it was a blast, I laughed my head off and will never forget the sights I saw. Issue with zip lining was that it was 2 hours away and since we only had 3 days on vacation I didn't want to spend a whole day away so we nixed that and chose to go on a boat ride instead! That was planned for 2pm this day but once again it was incredibly windy. It was suggested to us to go out on the boat the following day for it to be more enjoyable. This left us with zero plans for the day and golf and boating both on day 3.
I spent part of the day by the pool, had lunch sea side, took a 30 minute break on our patio to pump and headed to the beach for another couple of hours. Since we relaxed all day we went in to town for dinner in San Jose. We both really loved this area. There were art vendors and entertainment on the streets and so many cute shops and restaurants. I got the boys little dinosaurs and I got myself a couple blankets and a piece of art. The restaurant we went to we could walk to and was called Mi Casa. What I loved about this restaurant and the one we went to our first night was how lively and colorful everything was. Each chair and table was a different color, there were lights and lanterns strung through the trees, everyone was so nice. We ordered the exact same thing to eat as we did the night before, Baja shrimp for and chicken enchiladas for Michael while sipping on margaritas.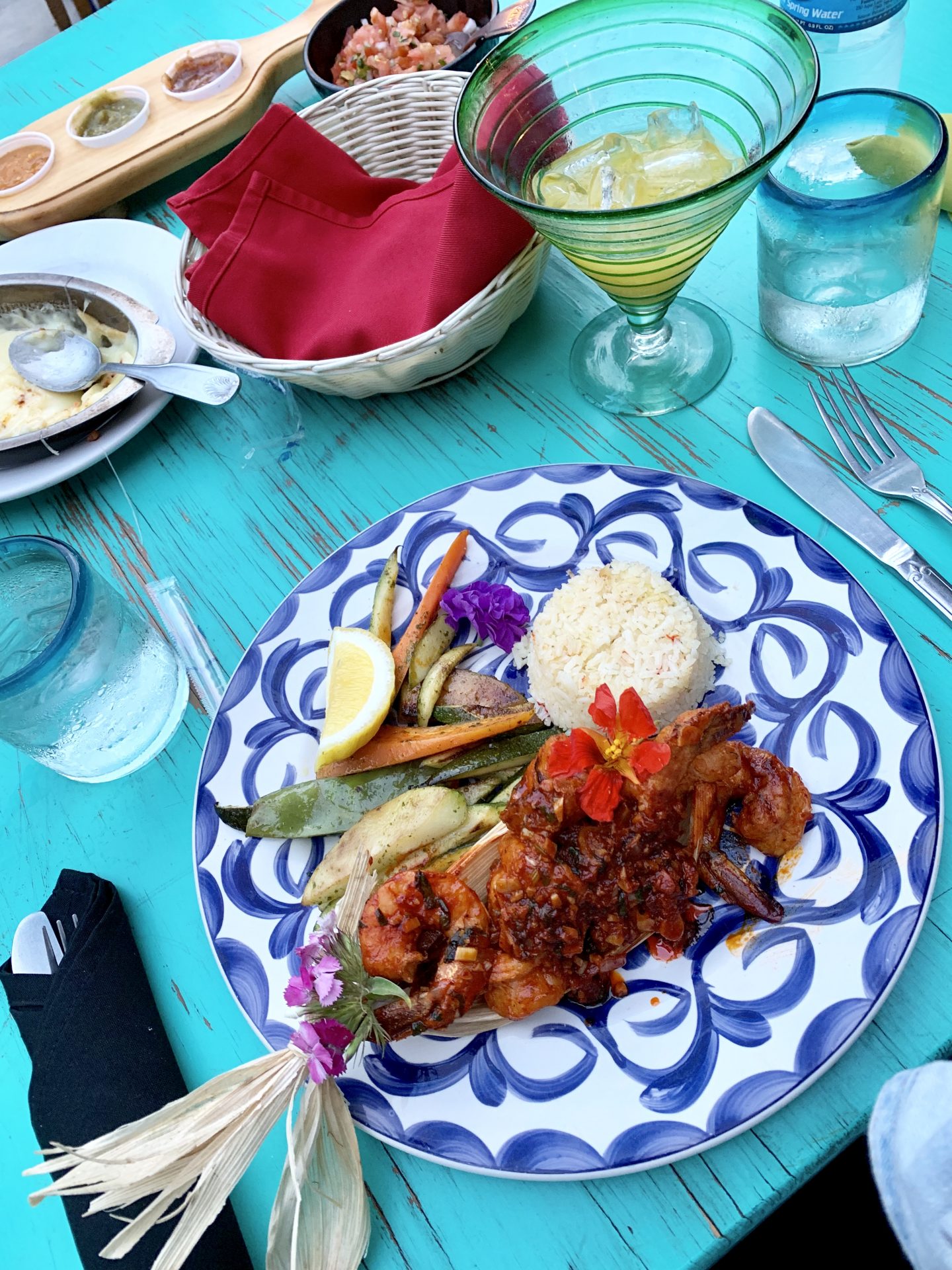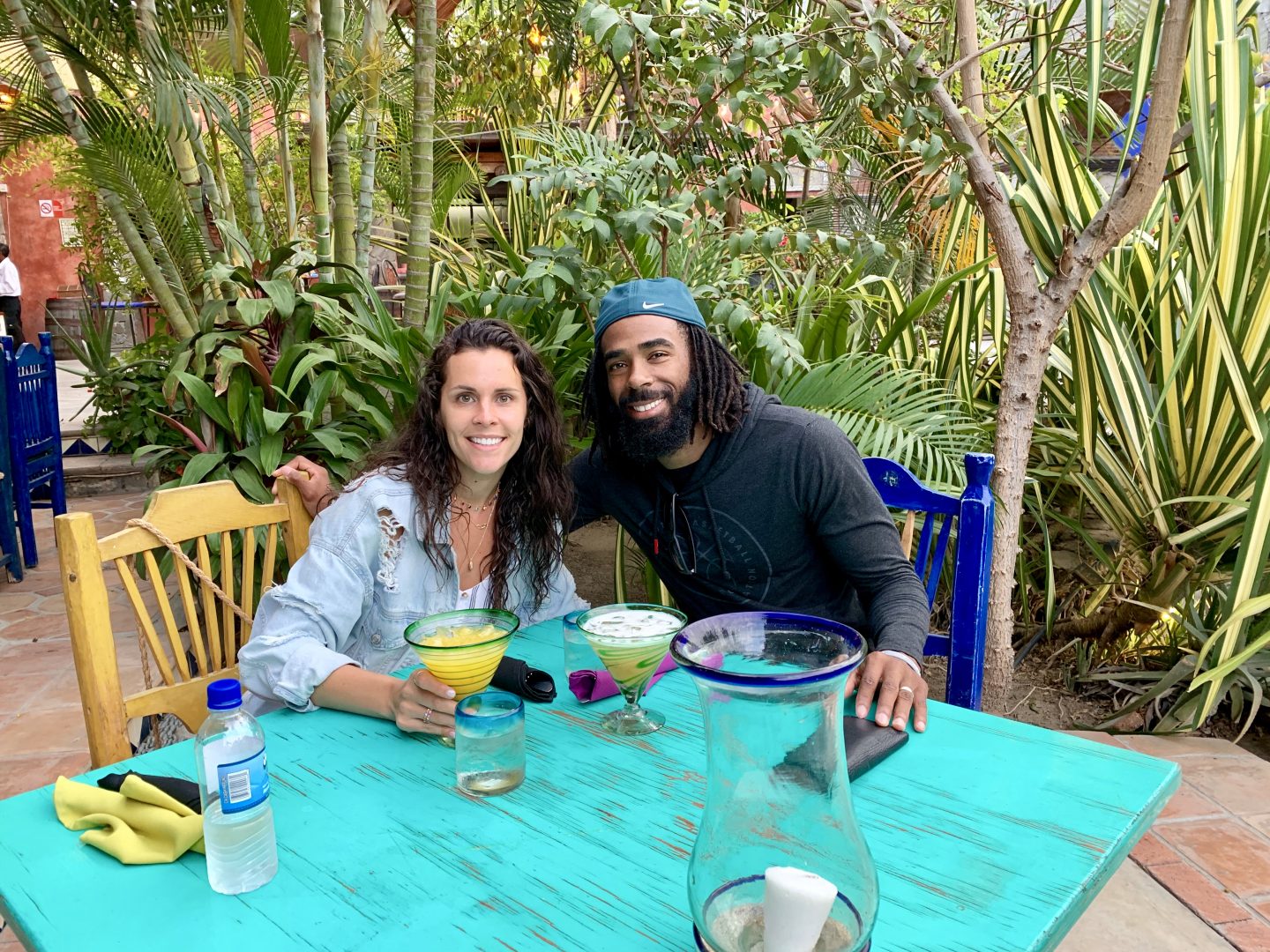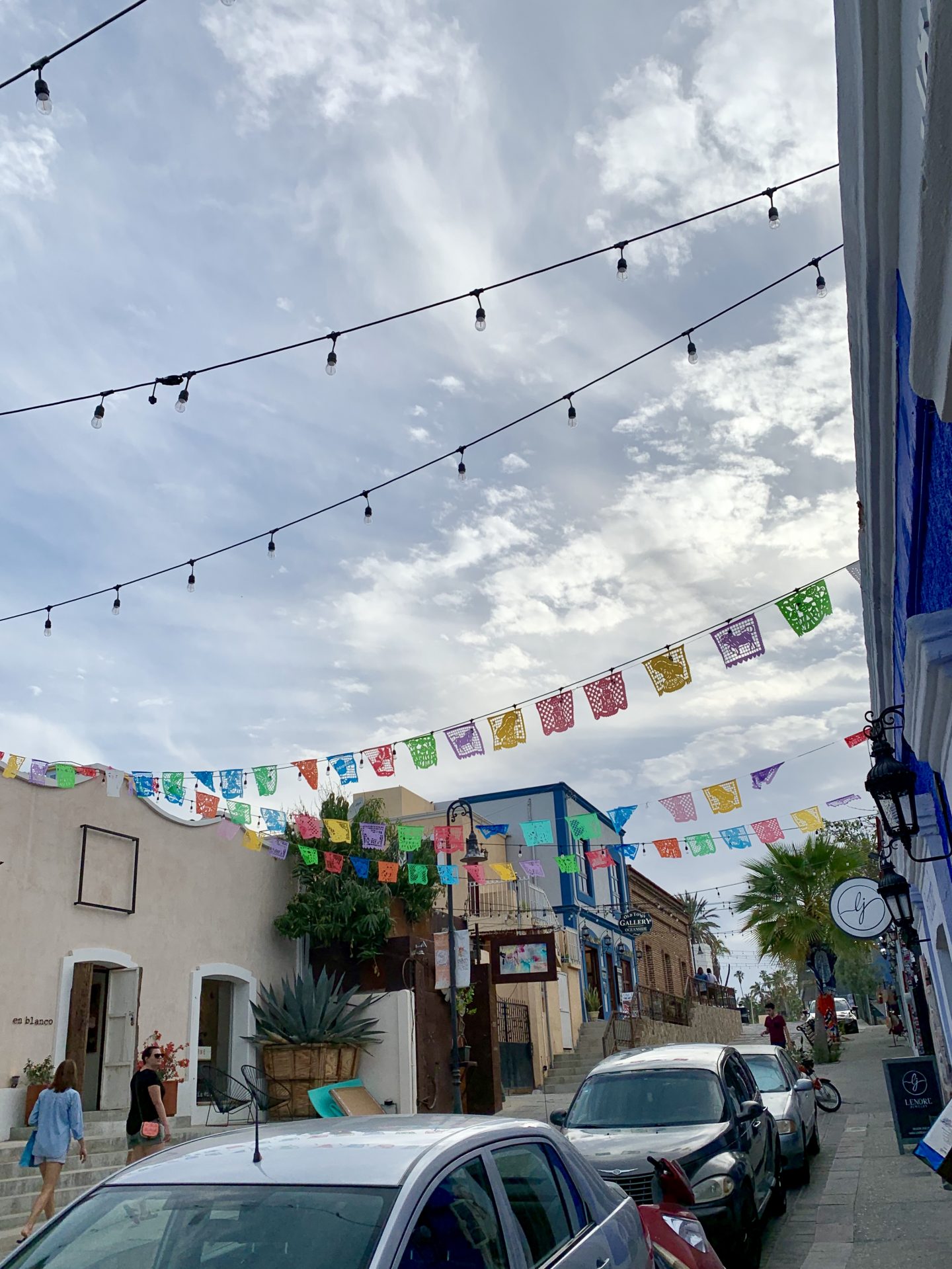 Day 3 //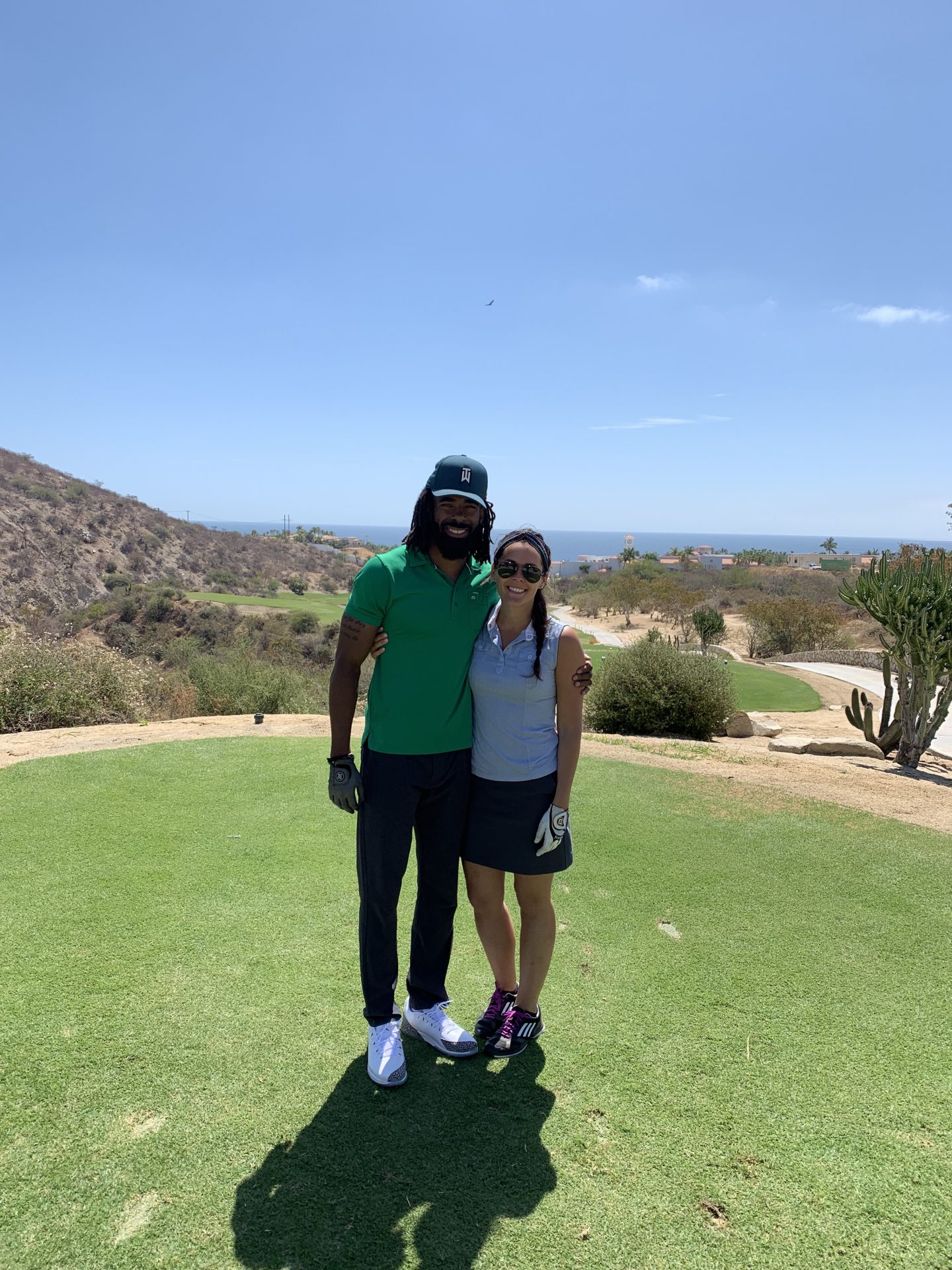 Woke up early to pump before heading out to Palmillia Golf Course. I enjoy golfing with my husband. I love spending time with him and being outside and golf is a sure way to do both of those things. Playing 18 holes is way to much for me, 9 holes is just perfect for me. I actually played pretty well and shot a 53 on the front 9, I'm not even going to talk about the back. I had more 'X' and blanks than I'd like to admit but I play to have fun, when I stop having fun I just stop playing and enjoy the scene and company.
After golf we quickly headed back to our room to get ready for our afternoon on the boat. Of course I had to pump. That always puts a damper in my day but made me feel close to my babies because I would watch videos of them while I'd pump. I was once on a boat and only had my swim suit and a very light coverup and froze my butt off. Once the sun starts to go down it gets really chilly plus the breeze of the boat moving makes me cold. I learned my lesson and brought a sweatshirt and sweatpants for the later part of the ride.
When we got to the boat we were greeted with watermelon juice and a display of fruit. They offered us alcohol for our juice but it was so refreshing I wanted it as is. The chef on the boat made us quacamole and it was the best I have ever had in my life, I really regret not asking him how he made it. After stuffing my face with chips and guac it was time to add some tequila to my watermelon juice along with a couple limes. We were also served shrimp tacos and chicken fajitas and rice. We ate so much on the boat we didn't need to go to dinner but we did go up to the rooftop of our restaurant for some appetizers for our last night away.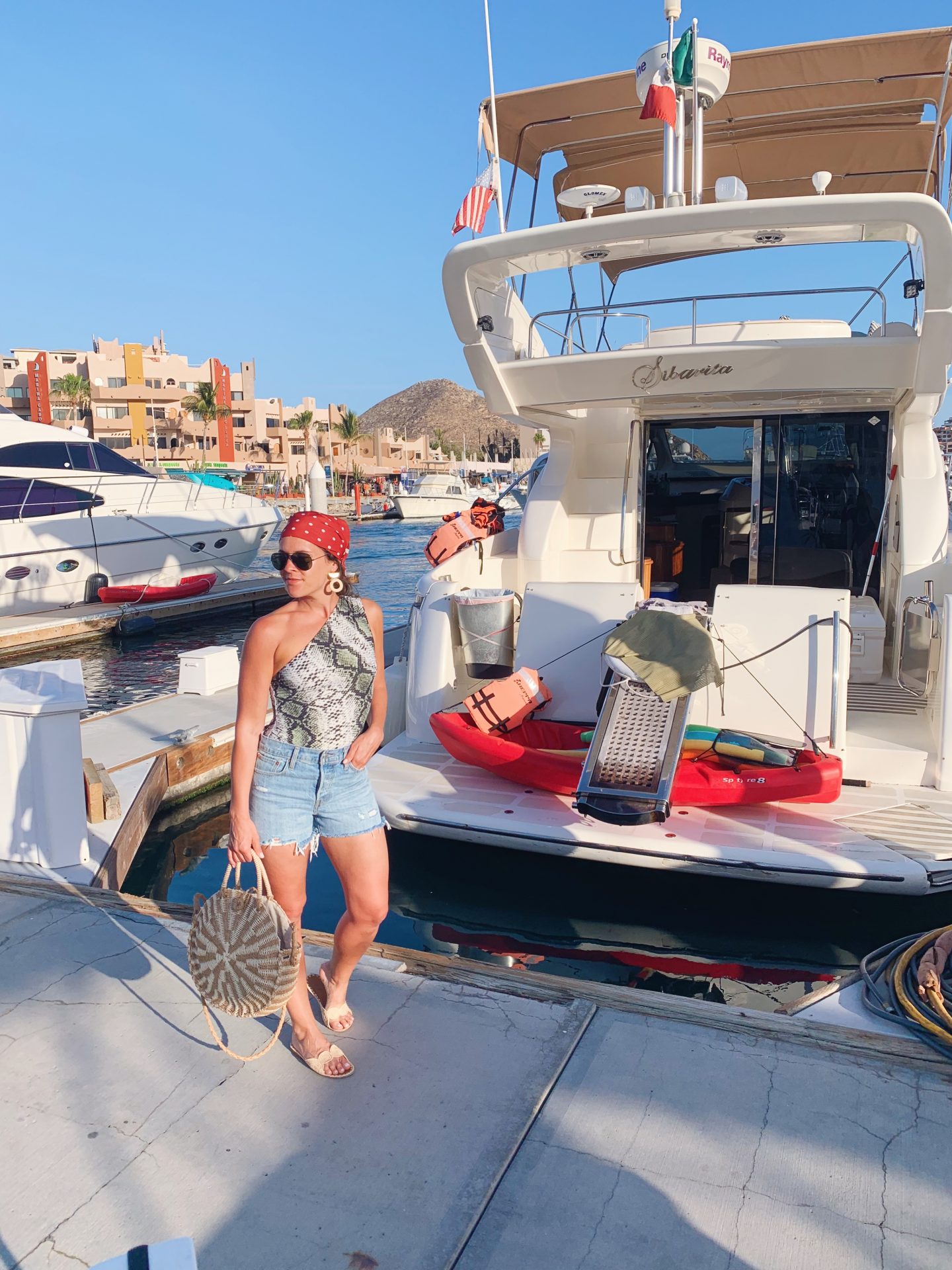 I shared this look with you guys before but how great is this swimsuit!? It works perfectly as a bodysuit.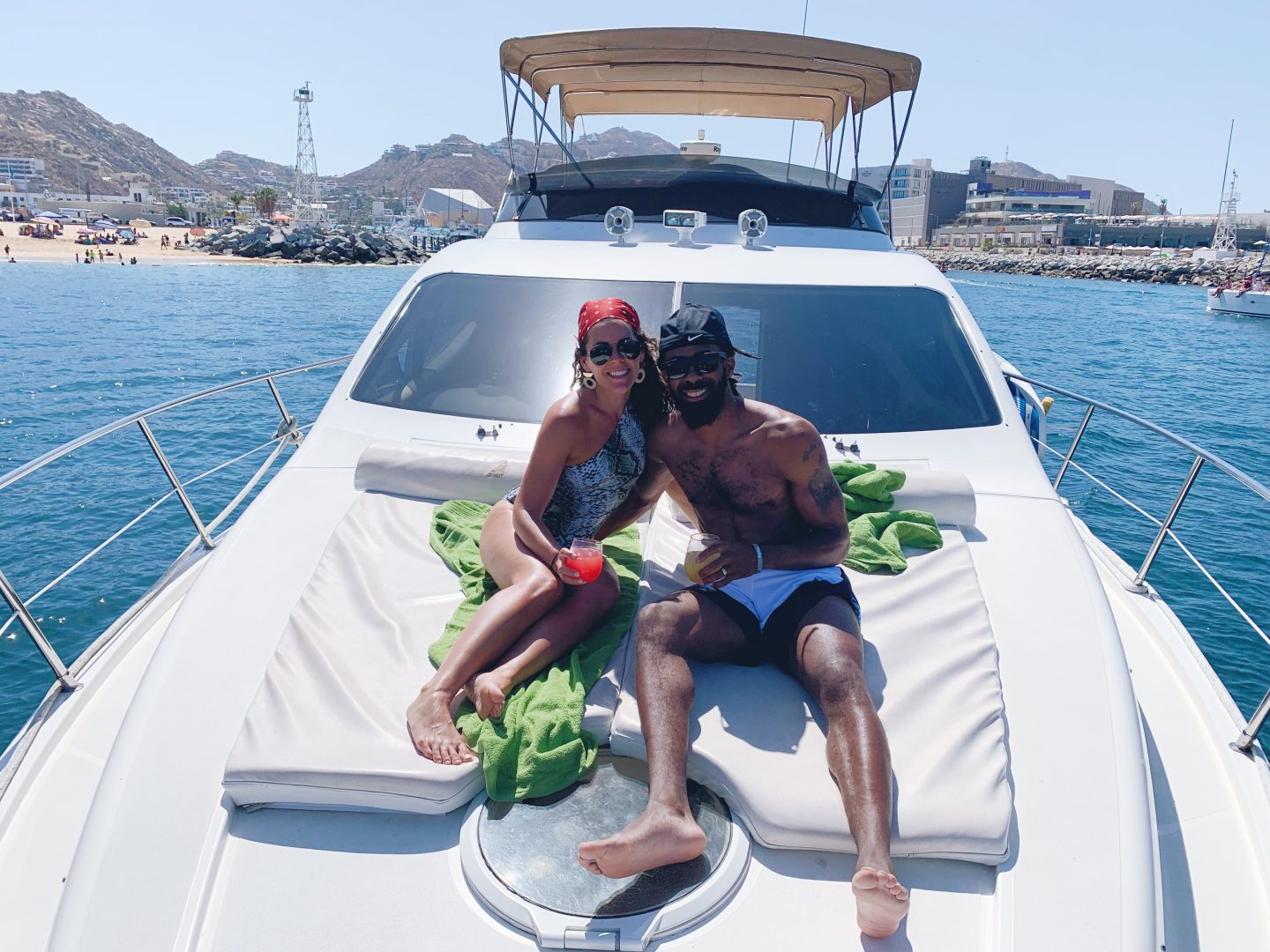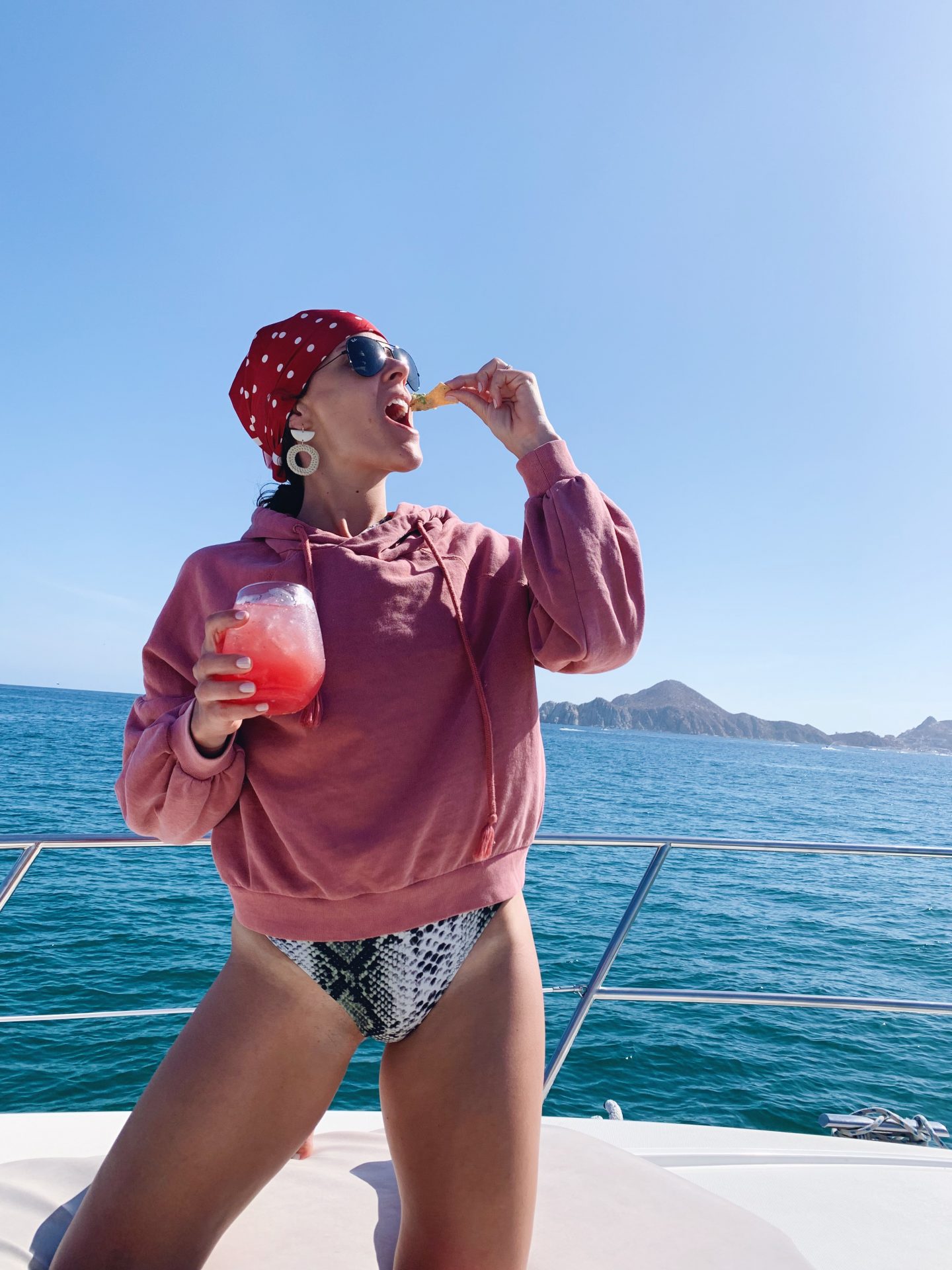 Give me all the chips and guac!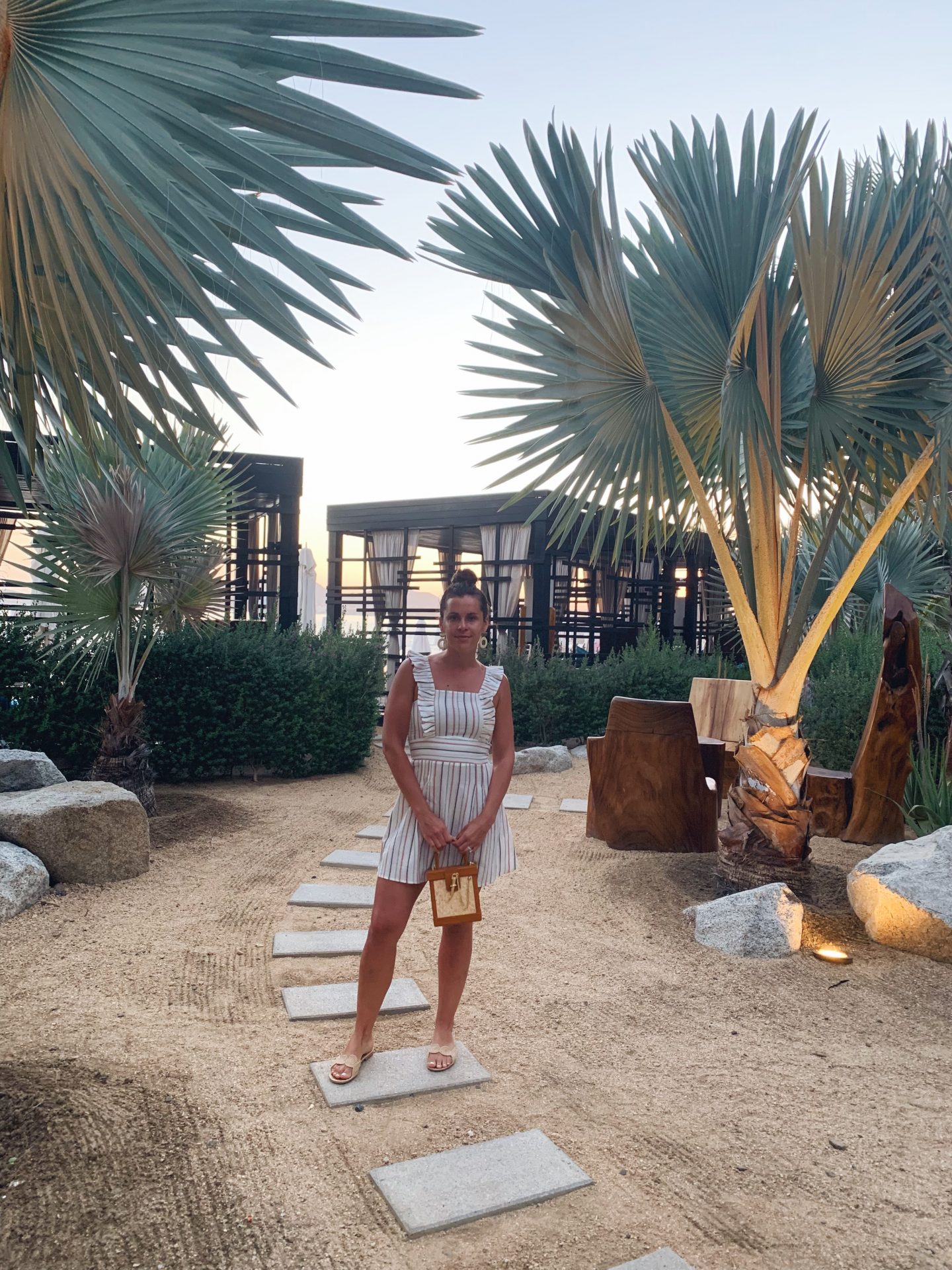 This was from out last night. We had a long day on the boat and golfing and took it easy. We walked to the rooftop bar of our hotel for some appetizers. This dress is from my "
What I Want
"
Cabo edition
. I ordered almost everything from that list! I don't know if this dress is my style, I felt a little silly in it but I really love it on the hanger!
http://marylereve.com/?s=what+I+want
Day 4//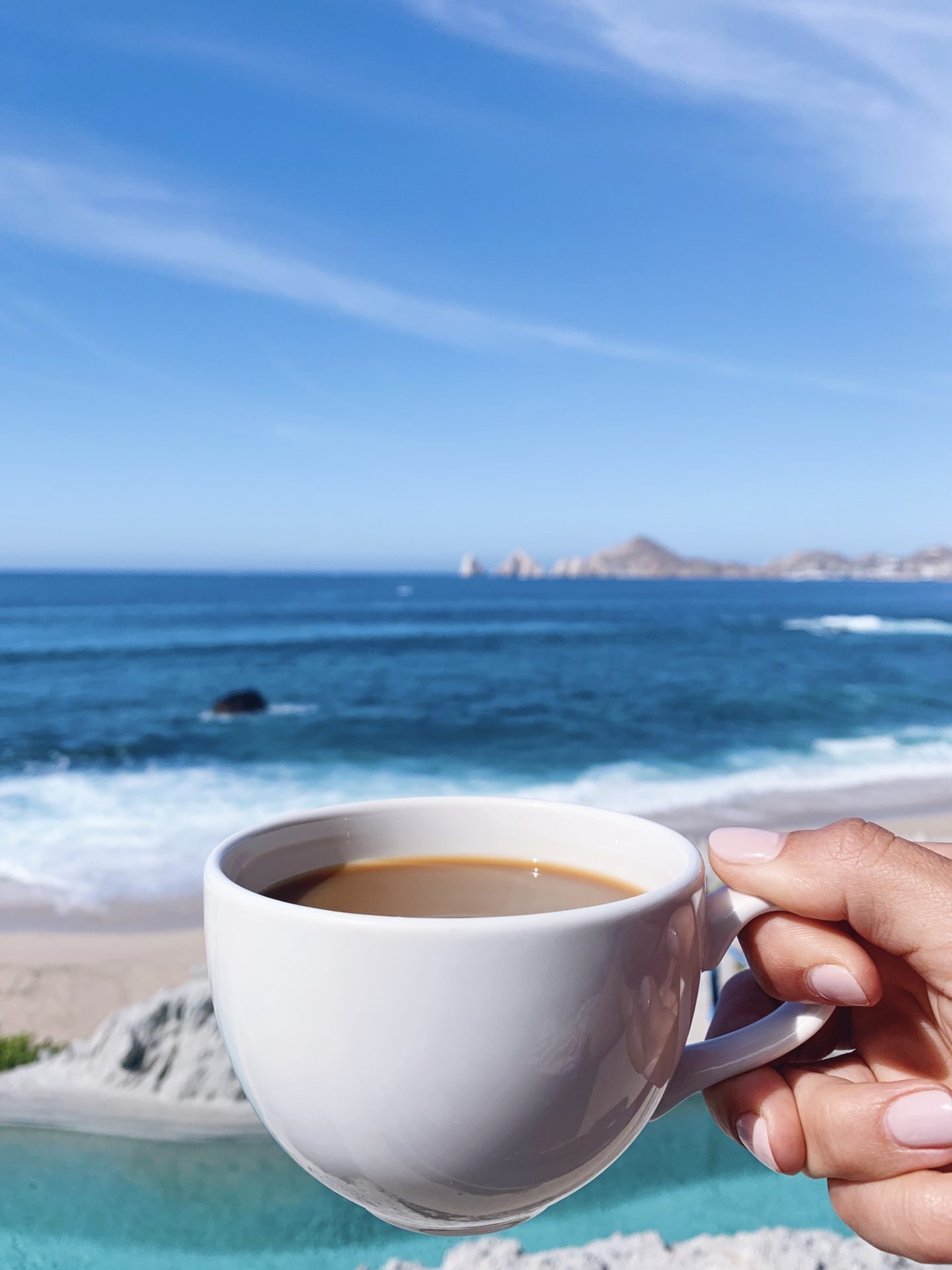 Time to go home. Spending 3 nights away from my boys is perfect. I loved every second I was away but was very ready to get home. Our flight was in the afternoon so we were able to enjoy our morning. After breakfast I quickly packed so I could spend as much time at the beach as possible. We were departing after checkout so I had to shower at the spa before we left which was no problem. Then I got to enjoy my last order of fish tacos before heading to the airport!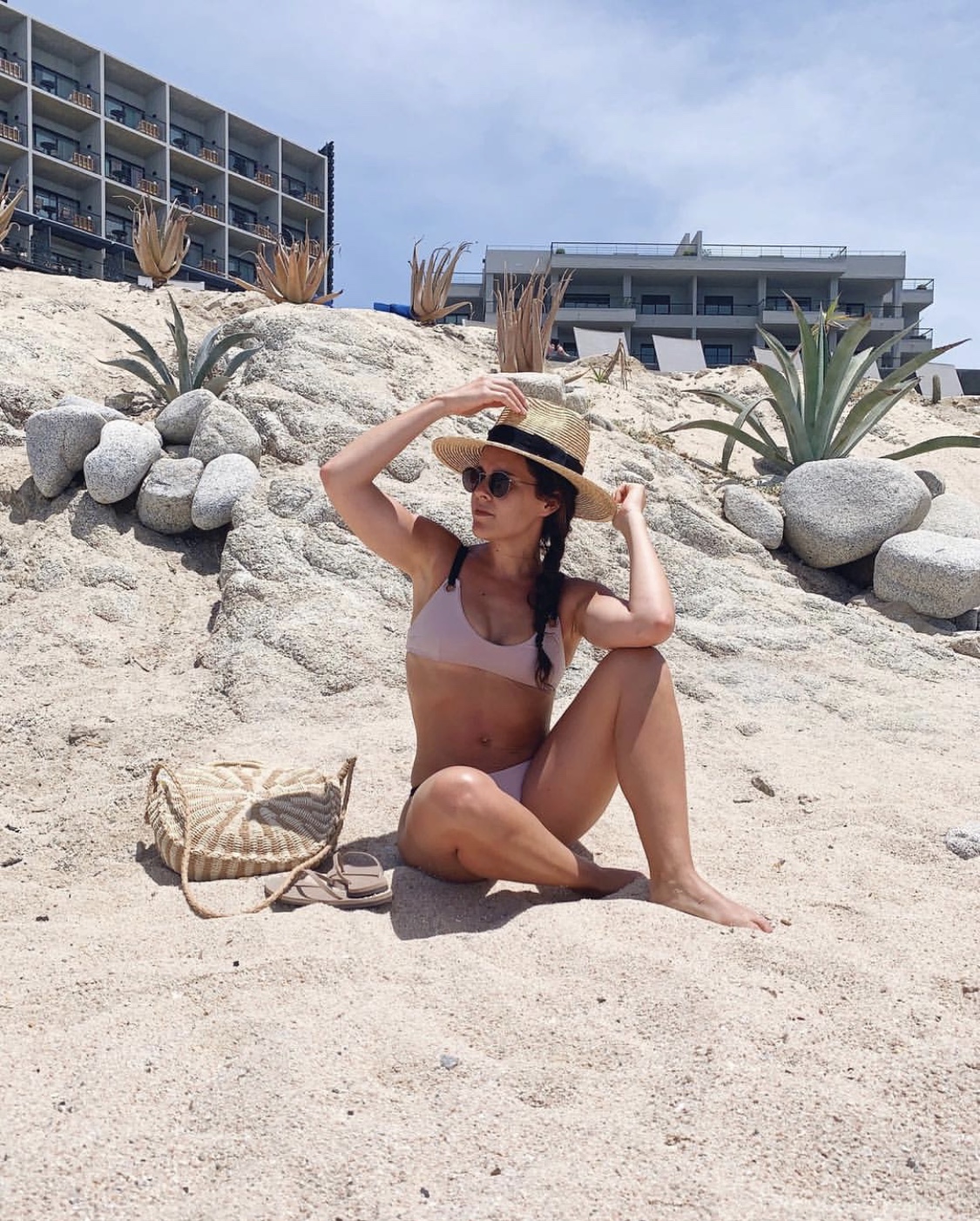 I'd love to hear about your trips to Cabo. Leave a comment!
Live votre rêve!