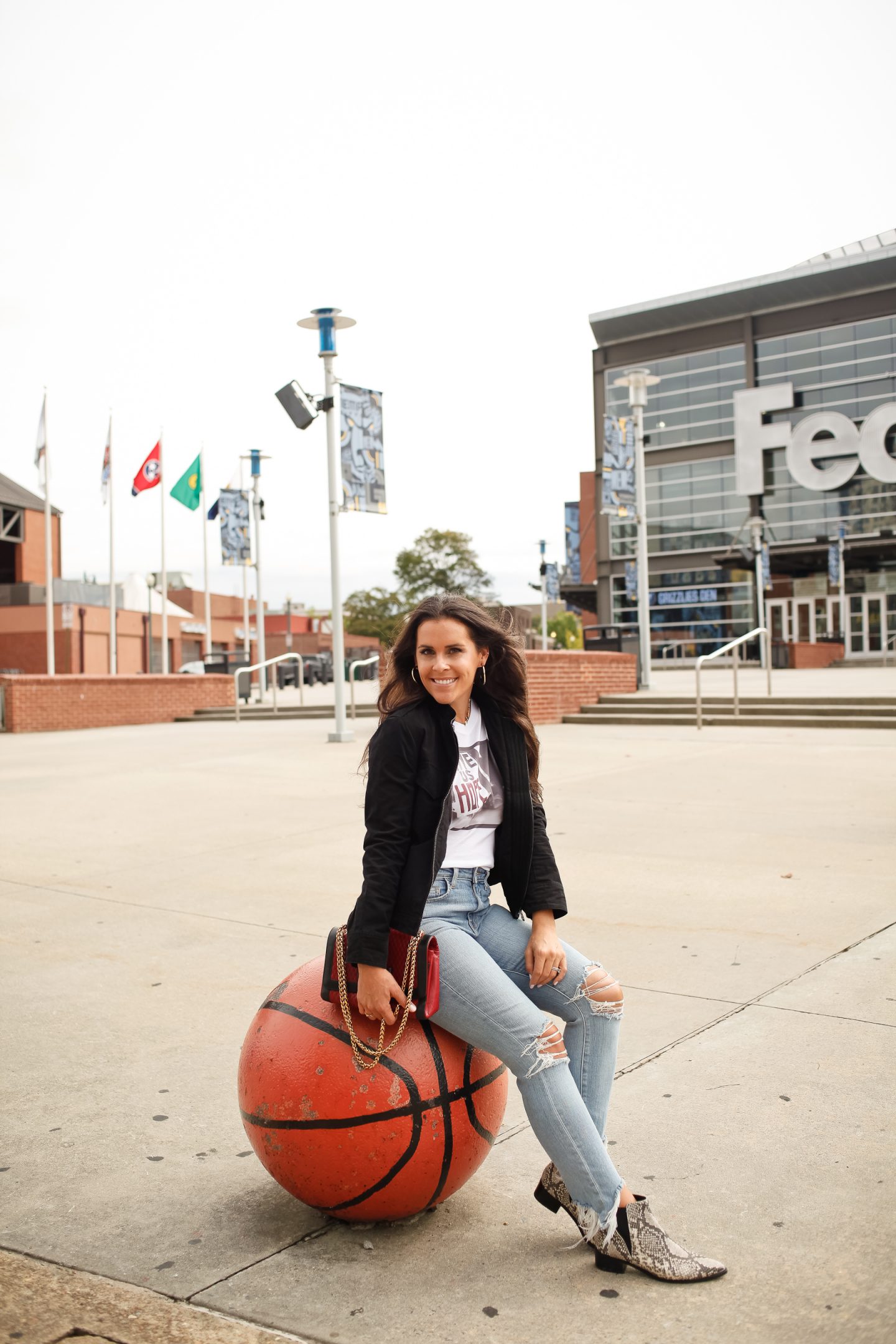 One of the most requested blog posts I get from you guys is how I choose my outfits for Memphis Grizzlies games. I'm glad I am finally writing this post because that is one of the reason I began to blog in the first place. So many of you wanted to know what I was going to wear to a game and all the details. Now here is my breakdown of what goes through my head. It has changed a bit over the years thanks to Myles and Noah but lets start from the beginning.
I start with the day of the week. If it's a game during the week I choose to dress down more than if it's a Friday or Saturday game. Weekend games I like to wear heels since there is a good chance we will be going out to eat afterward. When I say dress down, I'm not wearing sweats and UGGs. I will occasionally wear a sneaker and typically stick to booties, flats or a heel that's less than 2 inches. If I do wear a casual pant it is a jogger that is in suede or faux leather, sometimes cotton and if that's the case I up my shoe game and save that outfit for the weekend.
Speaking of weekend, I wear heels on weekend games because it is Friday and Saturday night after all! I choose these games to wear a little more makeup and wear my more fashionable outfits. These games seem to have more in attendance and overall feel more lively. I also dress up more when the game is nationally televised, at least I used to. My husband is usually dressed up more for these games since he has to do media after which is televised. He makes me want to step up my fashion game, haha. Just make sure not to wear the opponents colors!
You may be wondering if I ever wear spirit wear to Memphis Grizzlies games. The answer is yes. I usually save my Grizz attire for playoffs and add a few extra stylish pieces to dress my outfit up.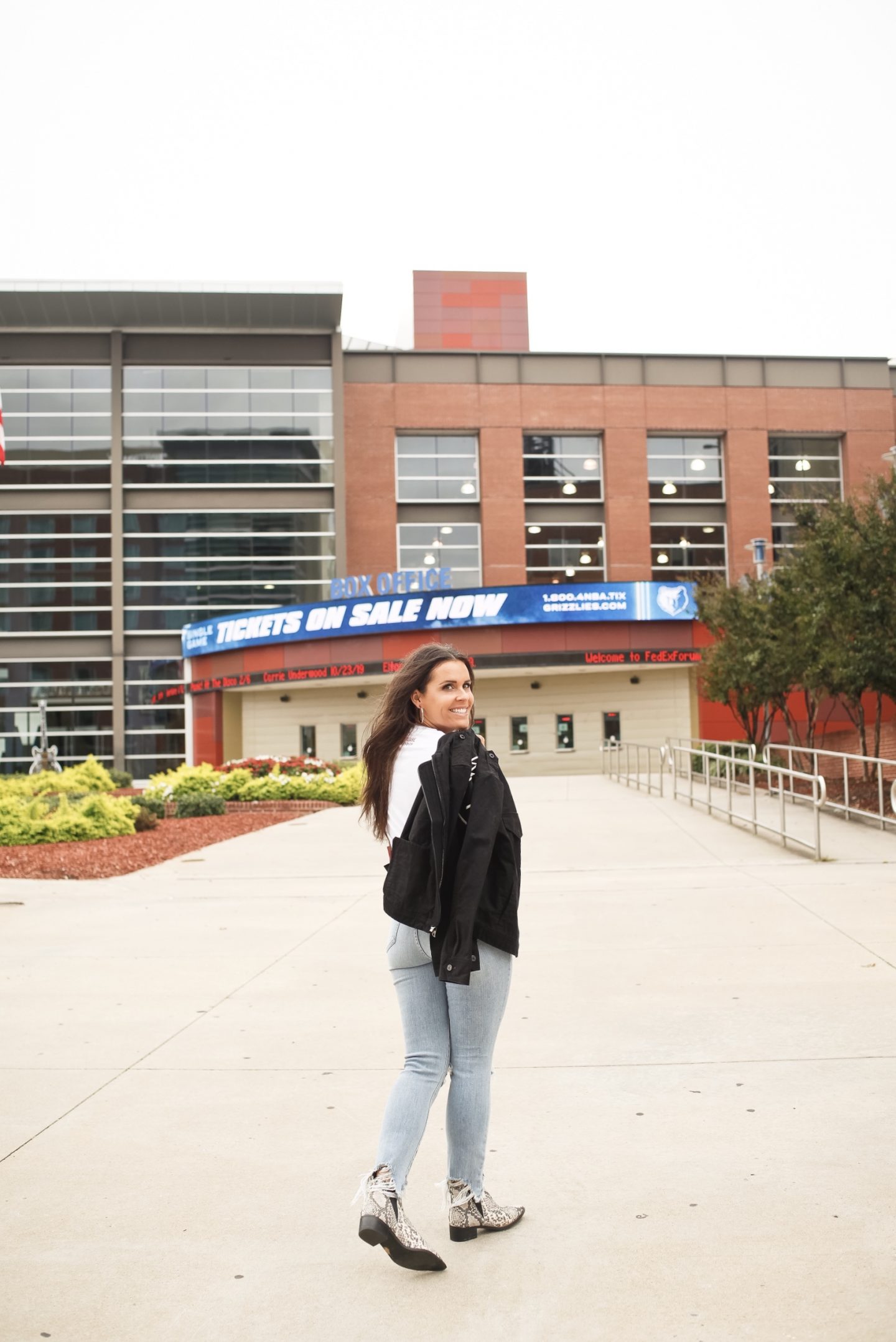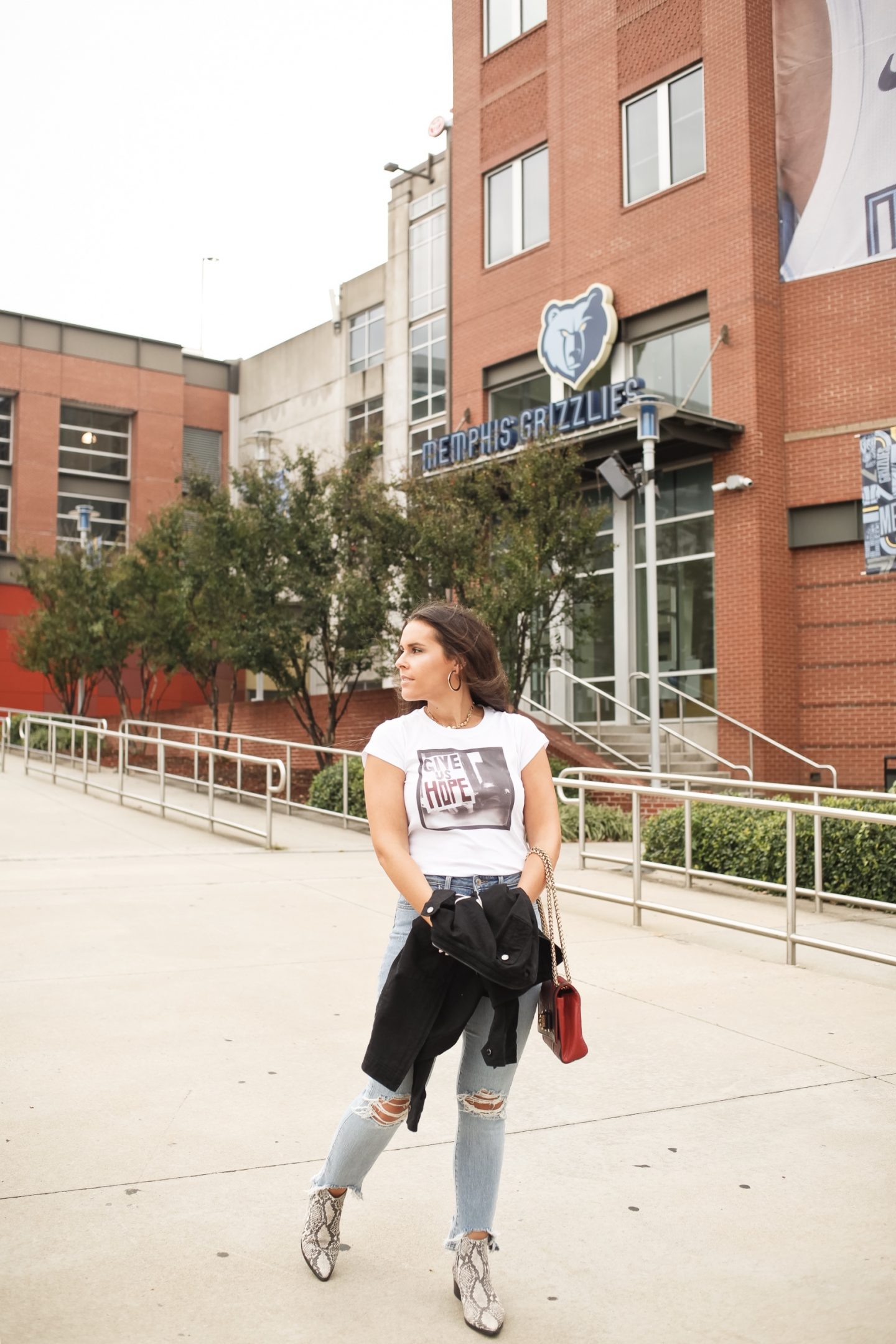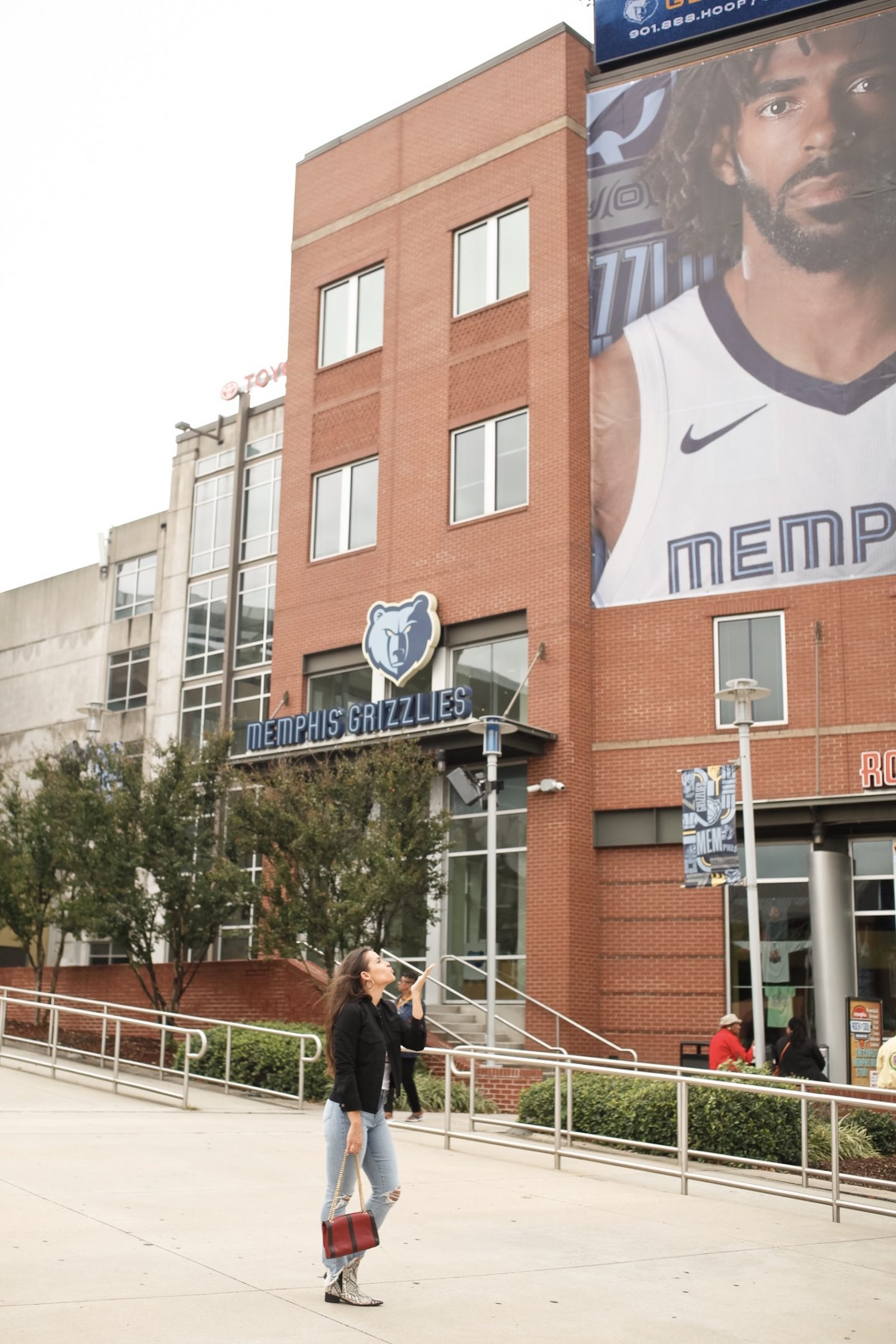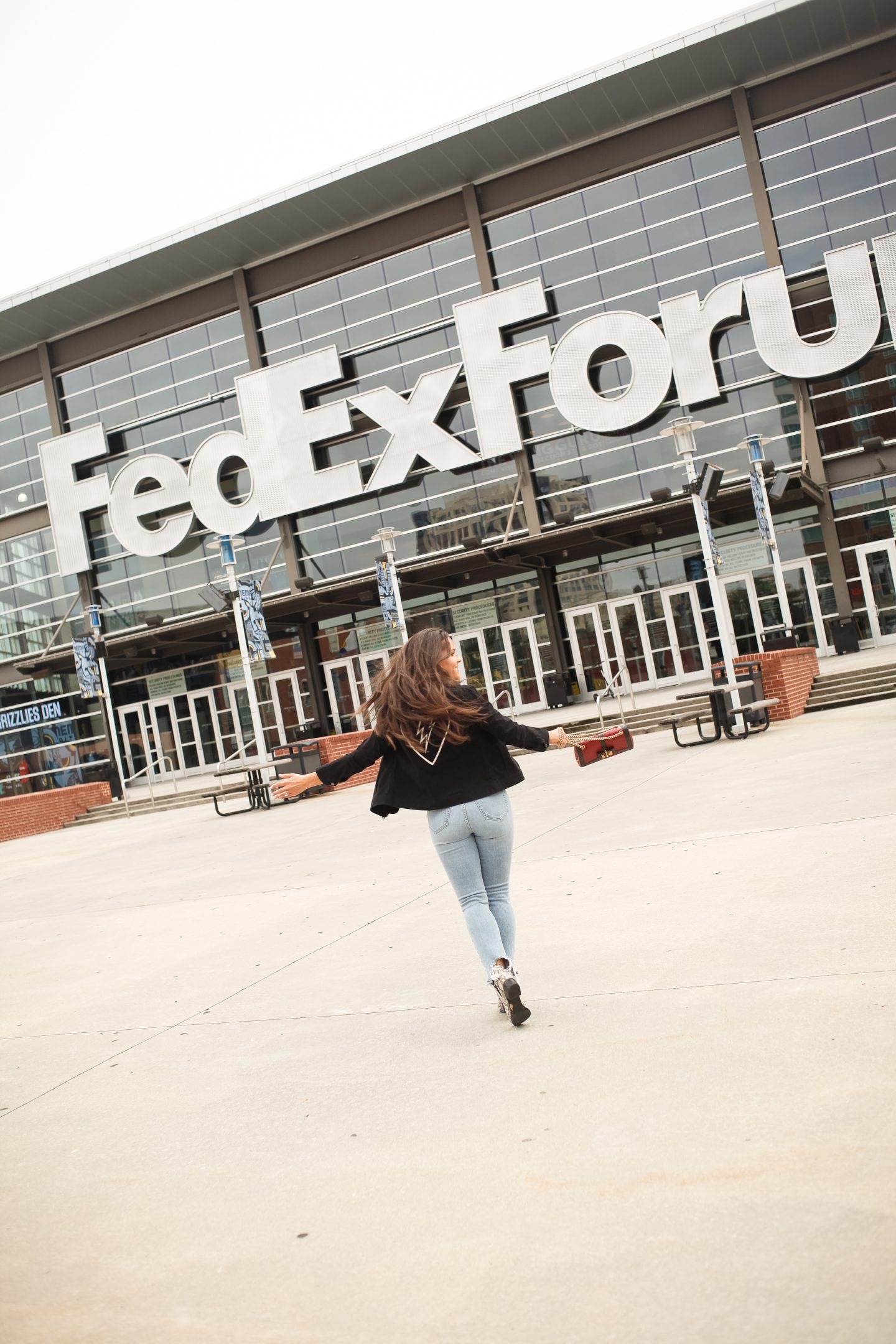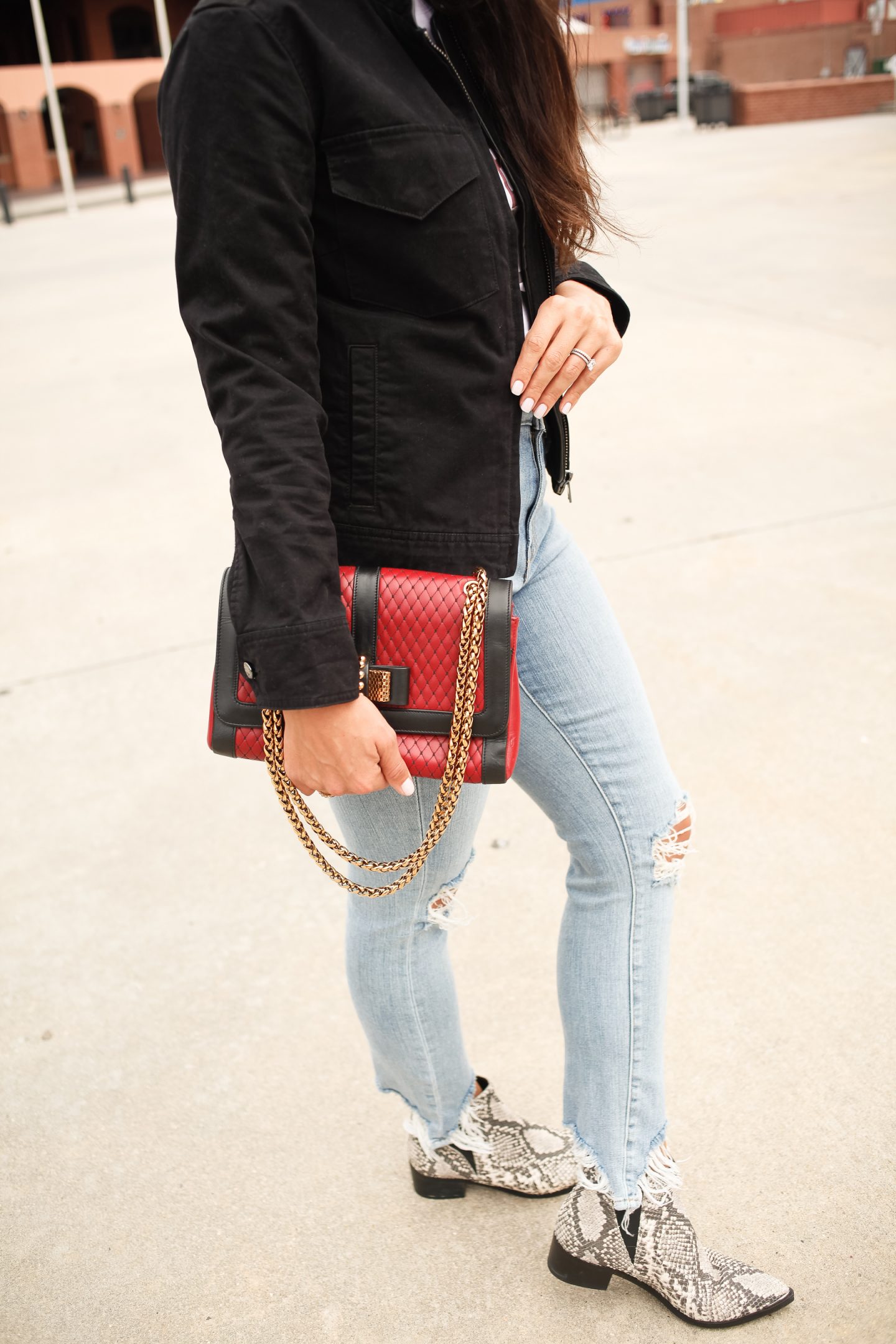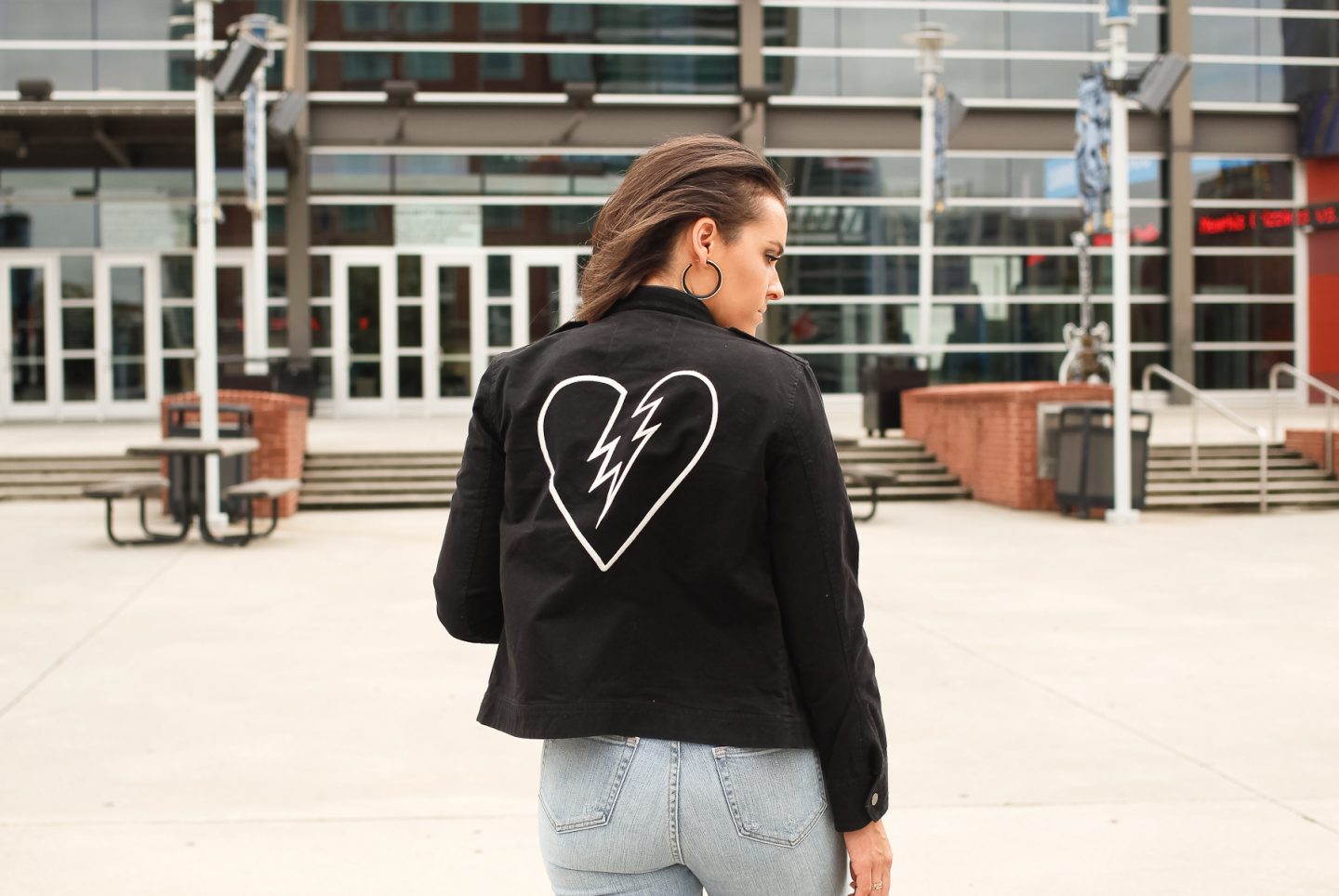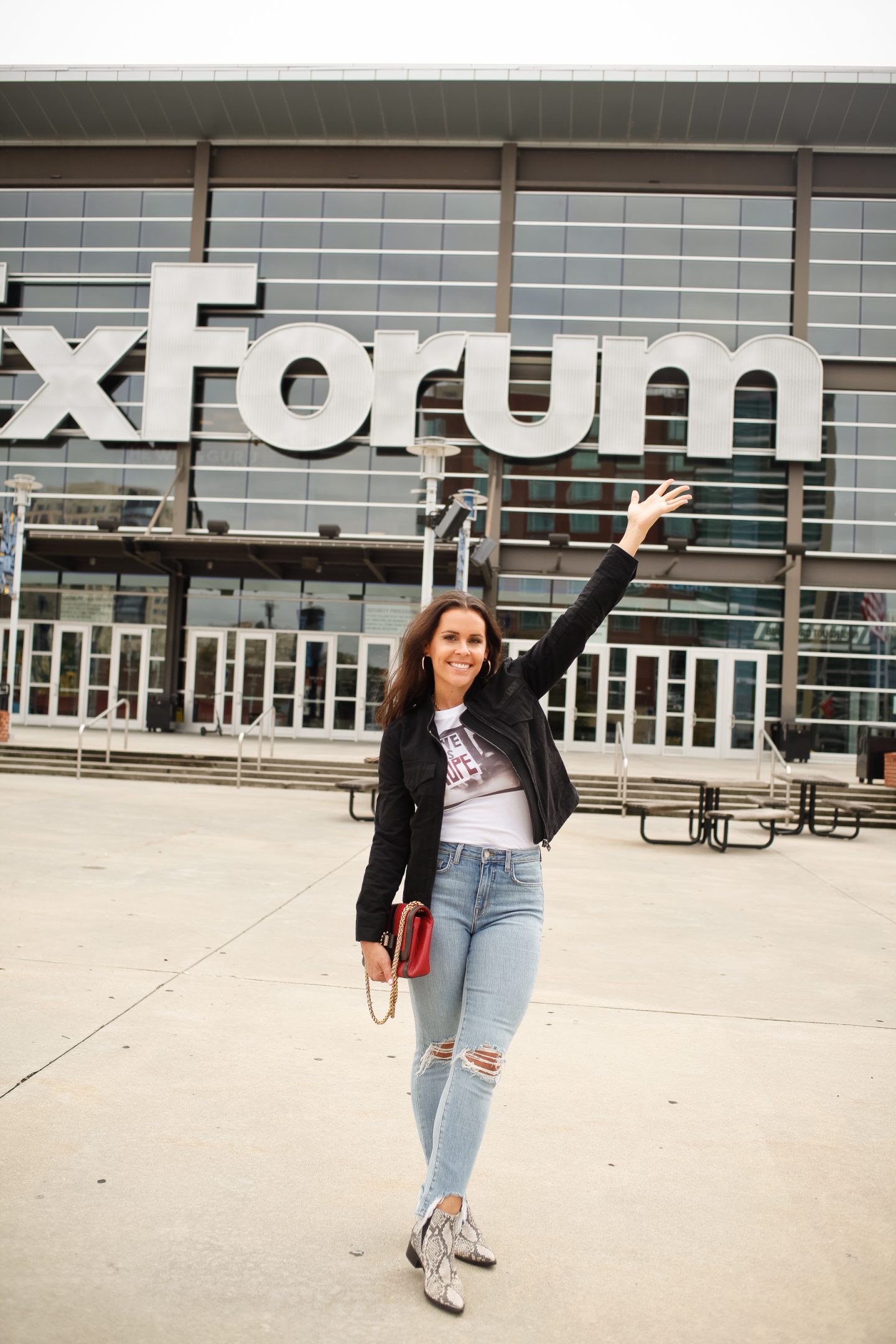 A little recap on my game day look thoughts:
// Day of the week
// Nationally televised or not
// Who the other team is
Last year I talked about how I feel at the beginning of the season and you can read that post here. Also, Myles makes a cameo and he is just so cute!!
The Breakdown:
This outfit makes me very comfortable. The boot is chic and has a small heel making it easy to walk in while giving my outfit a semi dressed up feel. My t-shirt and jacket are the same brand which I don't usually do but I like the message the shirt says and the jacket is comfortable and cool. Of course any outfit with these jeans is a favorites because I love them! Are you tired of seeing them here, here, here and here!?
jacket | Zadig & Voltaire 'Kavy Embellished Jacket'
shirt | Zadig & Voltaire 'Give Us Hope Tee'
jeans | L'Agence 'Highline High Rise Skinny Jeans' (similar for less)
shoes | Marc Fisher 'Yale Chelsea Boot' (designer version, for less version)
earrings | Gorjana 'Irina Lucite Hoop'
necklace | Gorjana 'Chloe Choker'
bag | Christian Louboutin 'Red Quilted Sweet Charity' (also worn here)
Live votre rêve!