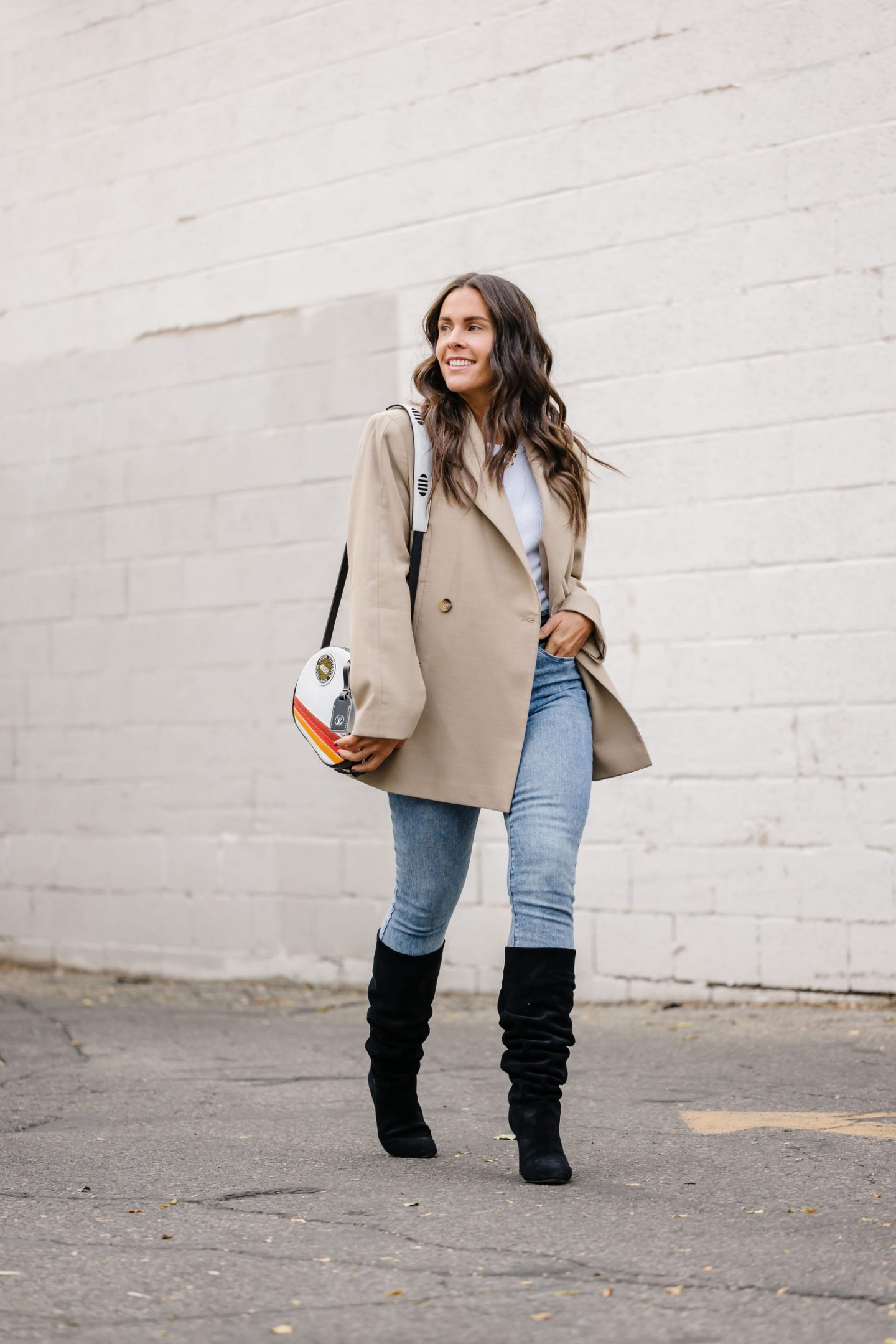 We just wrapped up the first month of the year 2022 and I am finally settling into the New Year. I am ready to accept it and focus on what I want out of this year. I didn't really have any plans for the holidays but I ended up having amazing visitors that I enjoyed giving all of my attention to, leaving little to zero time to acknowledge the New Year and figure out what I'm focusing on.
Here we are, the Christmas decorations are taken down, and put away in an organized manner. I got these new ornament organizers and I am really happy with them. I was able to throw away the original boxes the ornaments came in, saving on much-needed space in our storage room.
This past week I have had some time to focus on life, get schedules organized, and breathe. I am really trying to focus on myself and mainly just be aware of myself; what I'm eating, what I'm doing, how I'm thinking. I've started working out consistently again but my body is not looking like I feel it should. I quickly remember that a few times a week when we drive through Java Jo's on the way to school I have been finishing the boys' double chocolate muffins and sometimes Eli's plain bagel with cream cheese as I enjoy my decaf flat white.
That mindless eating really needs to stop for me. It doesn't make me feel good one bit! I eat healthy meals but my snacking and sweet tooth is out of control.
I guess you could say that's my New Year's resolution… mindful eating.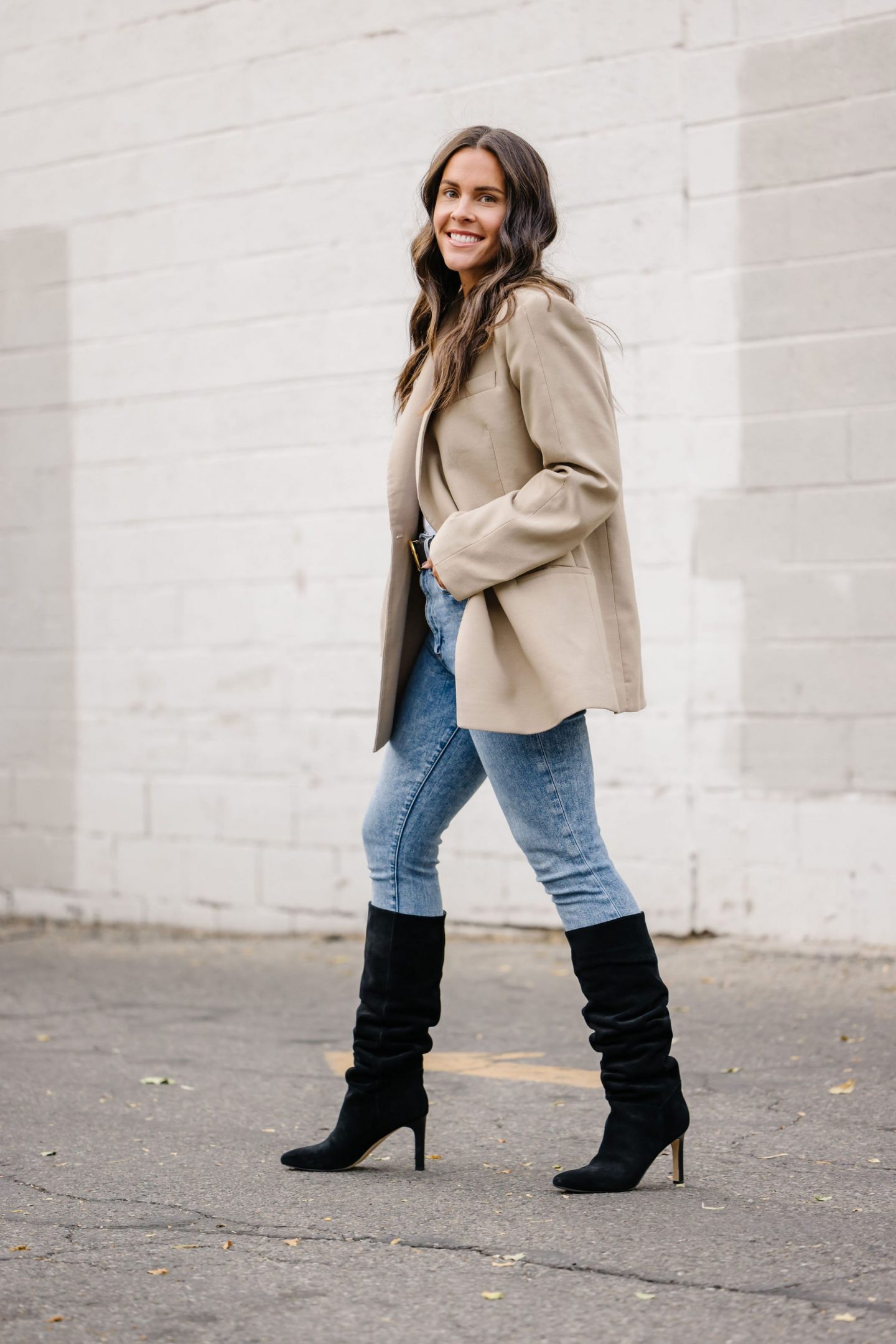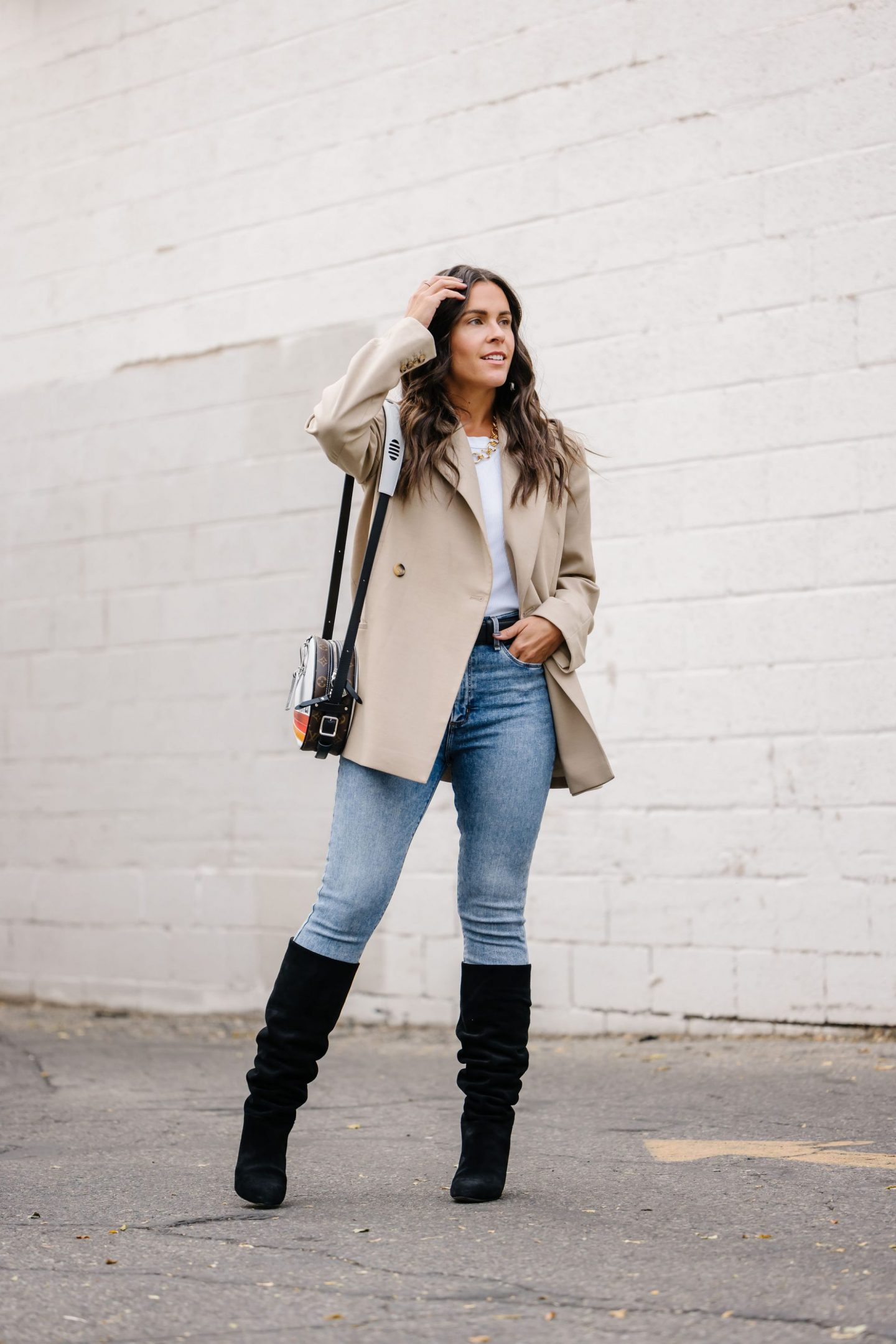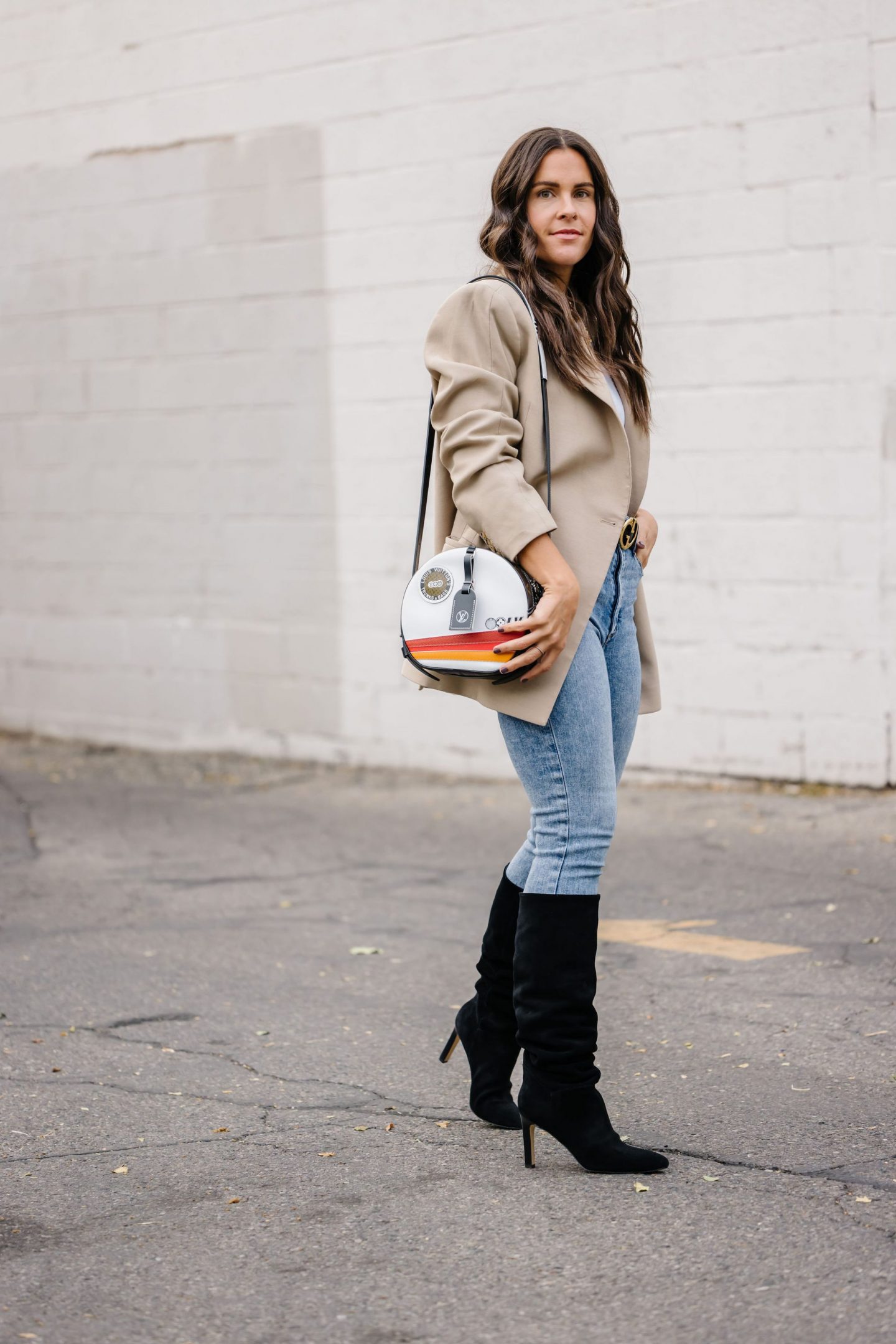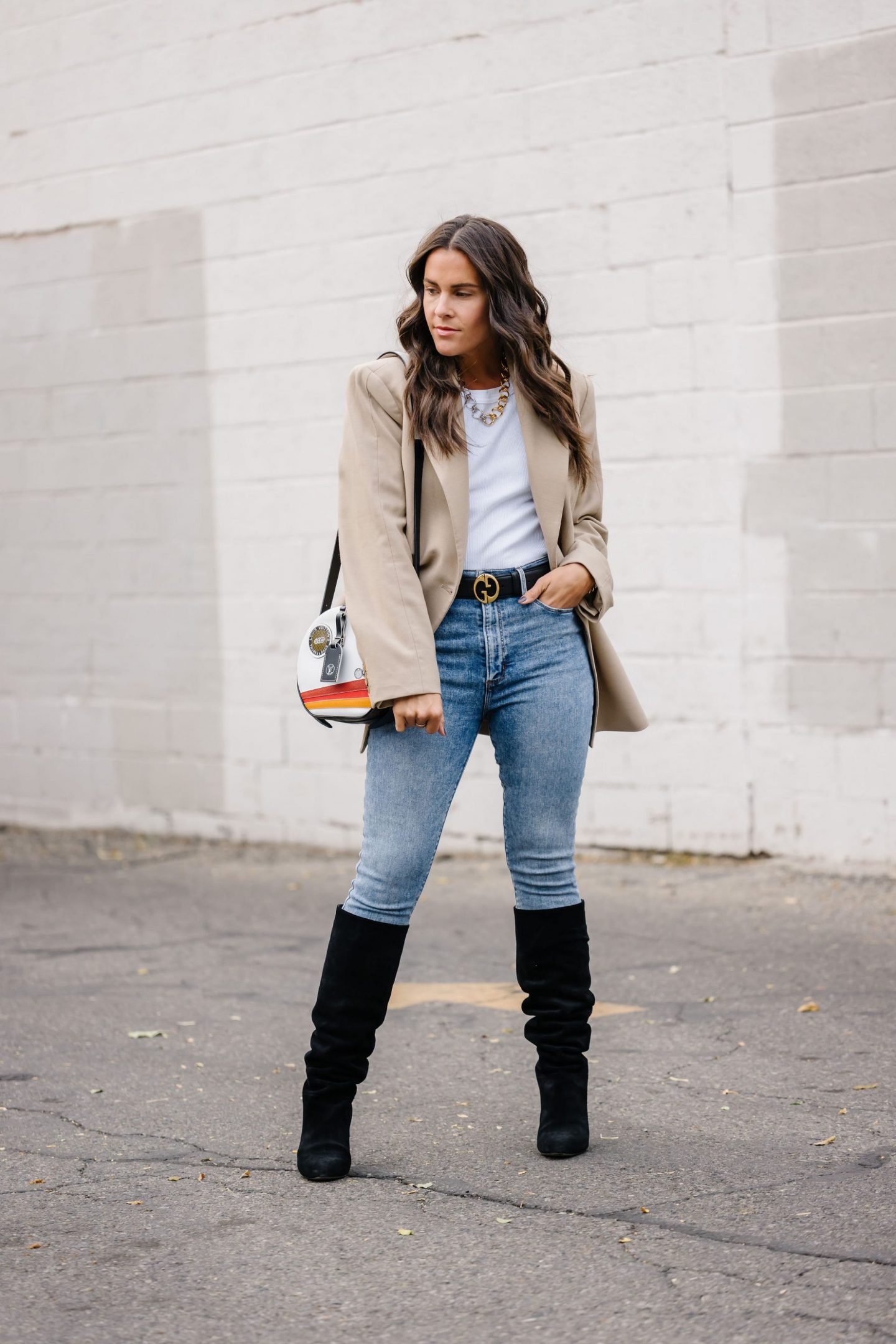 I would love to know what your New Year's resolution is! Also, tips or mindful eating? If you've got any please leave them in the comments section!
The Breakdown:
I was fully inspired by an influencer I follow with this outfit. I wish I had saved the image or remembered her name so I could show you how much better she pulled it off than me! Sometimes when I find outfit inspiration from others I feel really good in what I'm wearing, other times I should have just left it to that individual. That's the fun thing about fashion though, just try it. People tell me all the time, "I could never pull that off" or "only you could wear heels with sweats". If you love the way something looks just try it with confidence and no one will know if you aren't feeling it.
blazer || Anine Bing
tank || Citizens of Humanity
jeans || Abercrombie
boots || Marc Fisher (similar)
belt || Gucci
bag || Louis Vuitton
necklace || from Intermix
Live votre rêve!