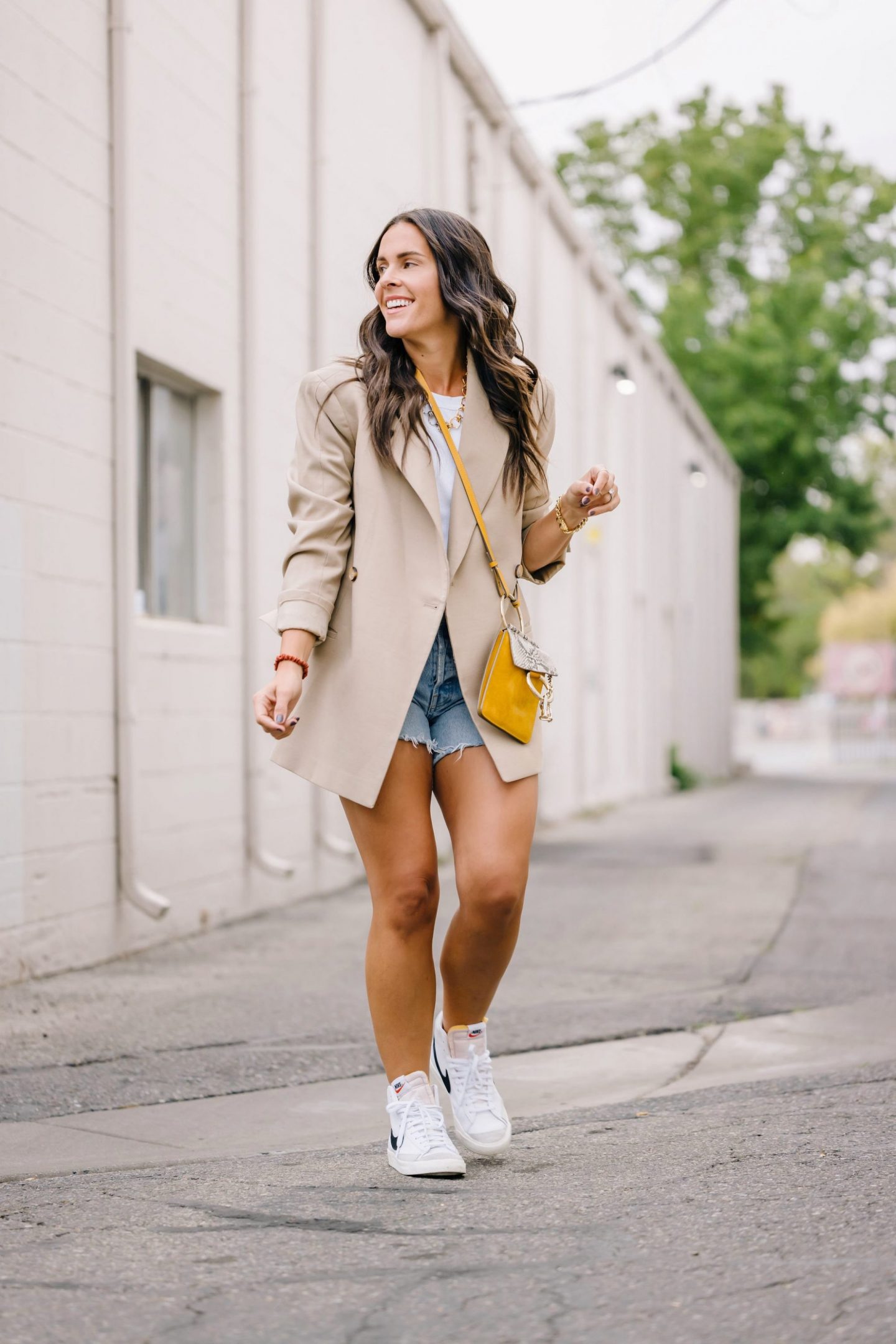 Happy Friday! I am so happy today because I am able to share my new blog with you all! I have been working with Smash Creative for the past few months and love what we have put together. There are a few new features that I know you will love and I can't wait to share more content with you guys.
Last week it snowed, not only in the mountains but at our house. We woke up and could barely see the grass. We had enough snow that the boys put on their snow clothes and played outside, they even made a couple of snow angels. I think I was the only one in the house not thrilled by the glittering white substance that graced our yard. I only felt that way because it was still early October, winter was here and I didn't know where fall had gone. I thought for sure shorts season was over. Luckily, fall is back and we have had a beautiful couple of days!
I was able to wear shorts yesterday (the outfit I wore is on sale!) and this is today's look. After looking at the forecast for the next 10 days I'm pretty confident it's time to wrap up shorts season for fall in SLC. It really is so easy to swap one item of an existing outfit and make it appropriate for a new season. This look will soon be transformed for cooler weather with jeans and boots.
Are you still able to wear shorts in your city?
Live votre rêve!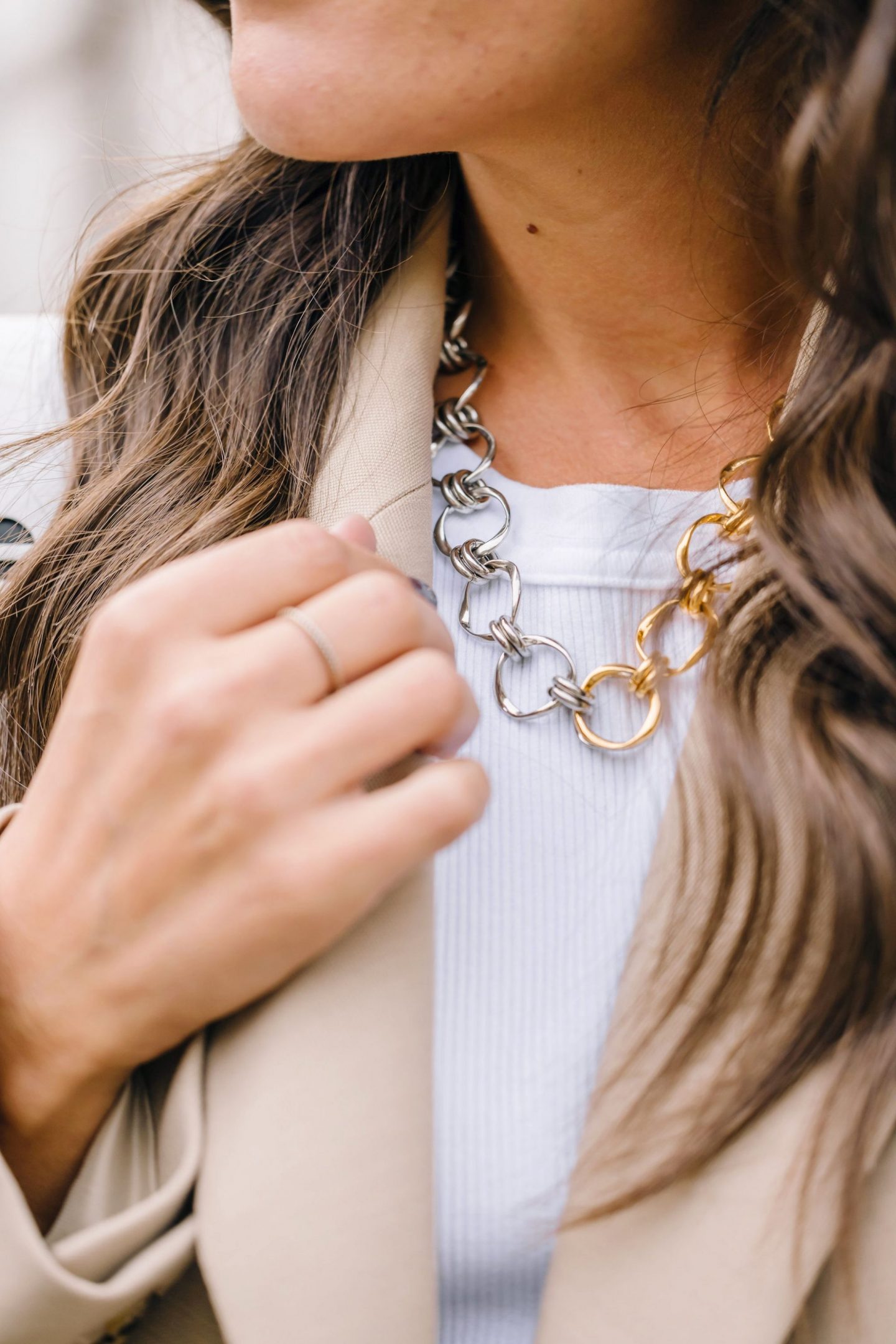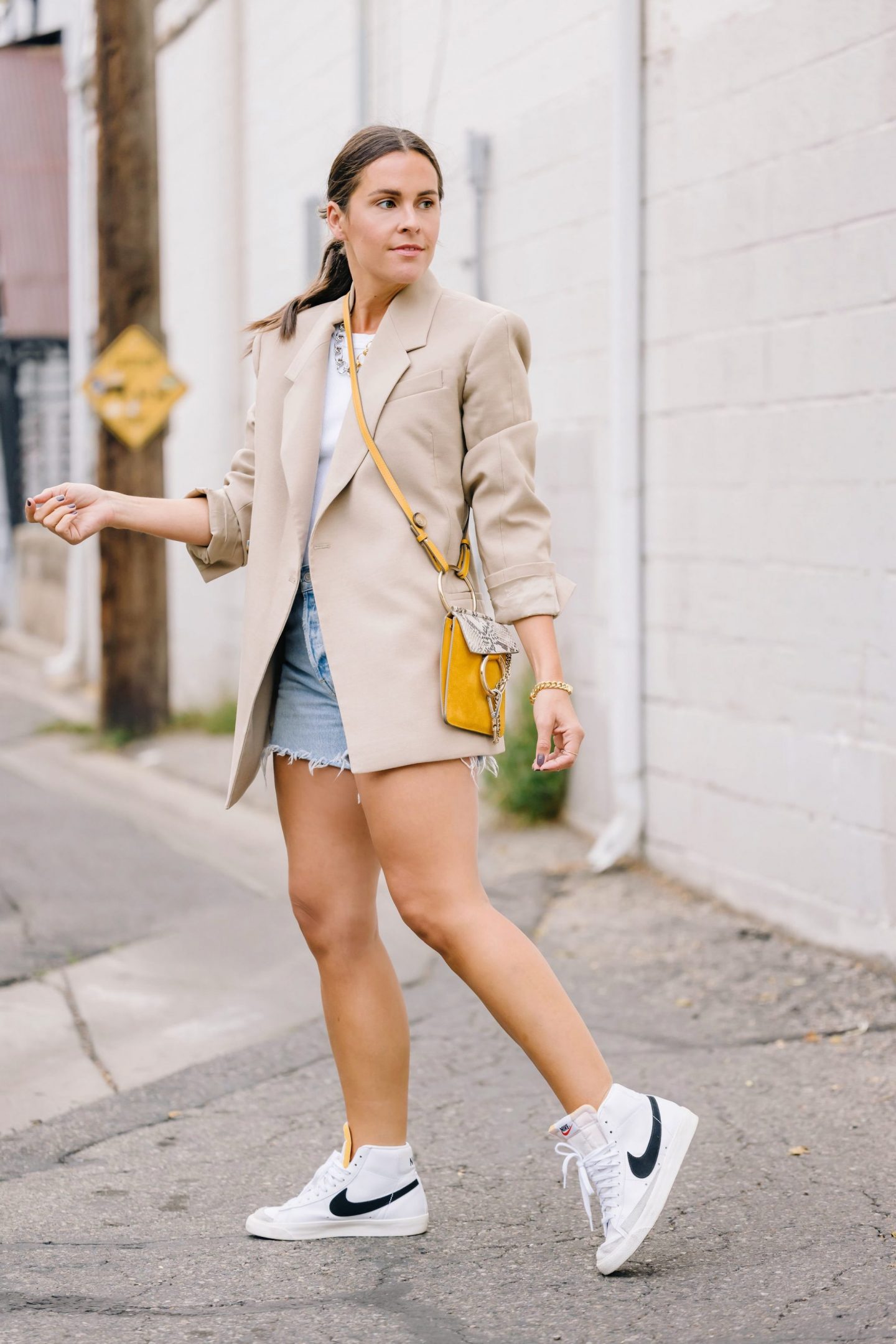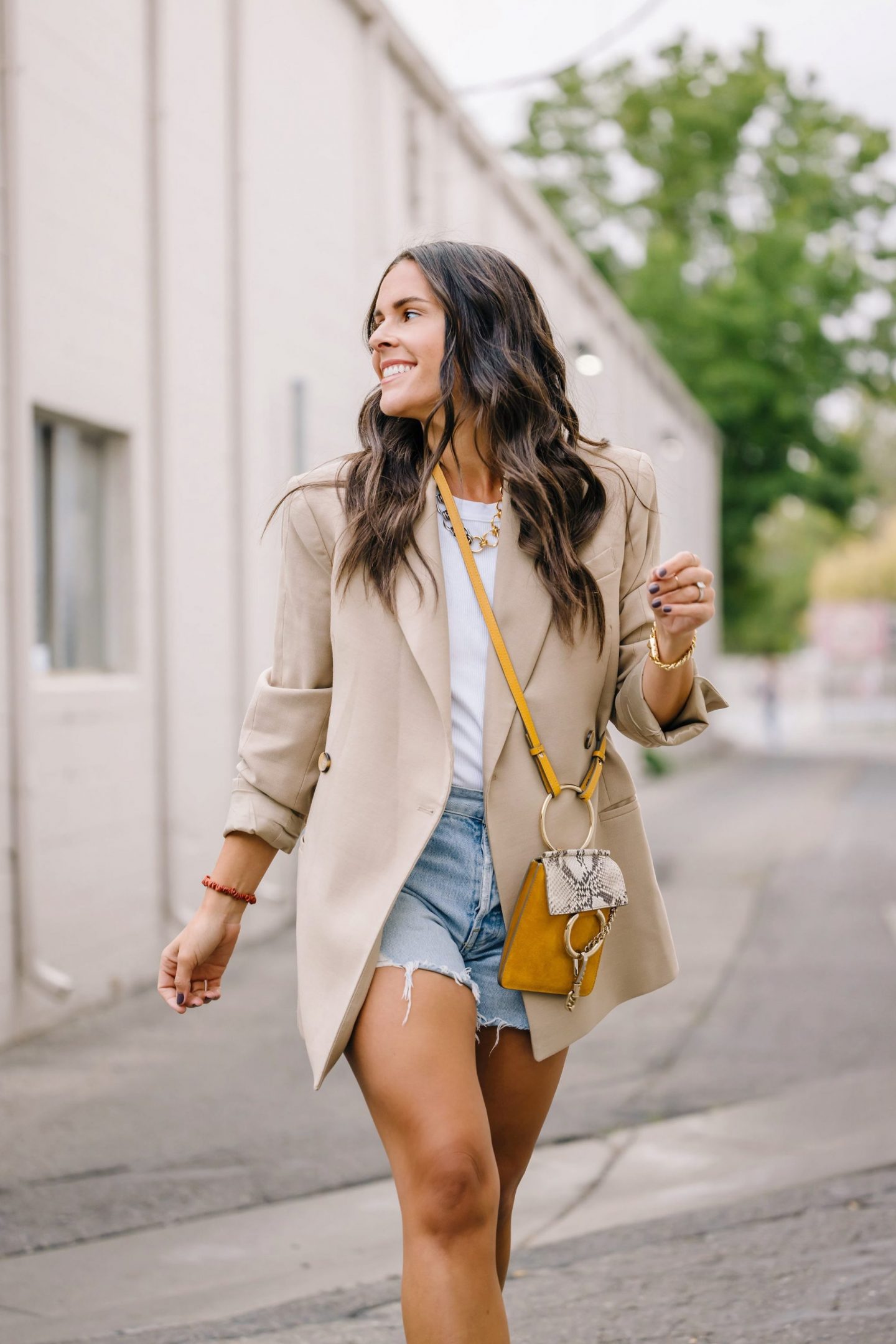 Adding a blazer to your sneaker outfit makes it more fashionable and less athletic.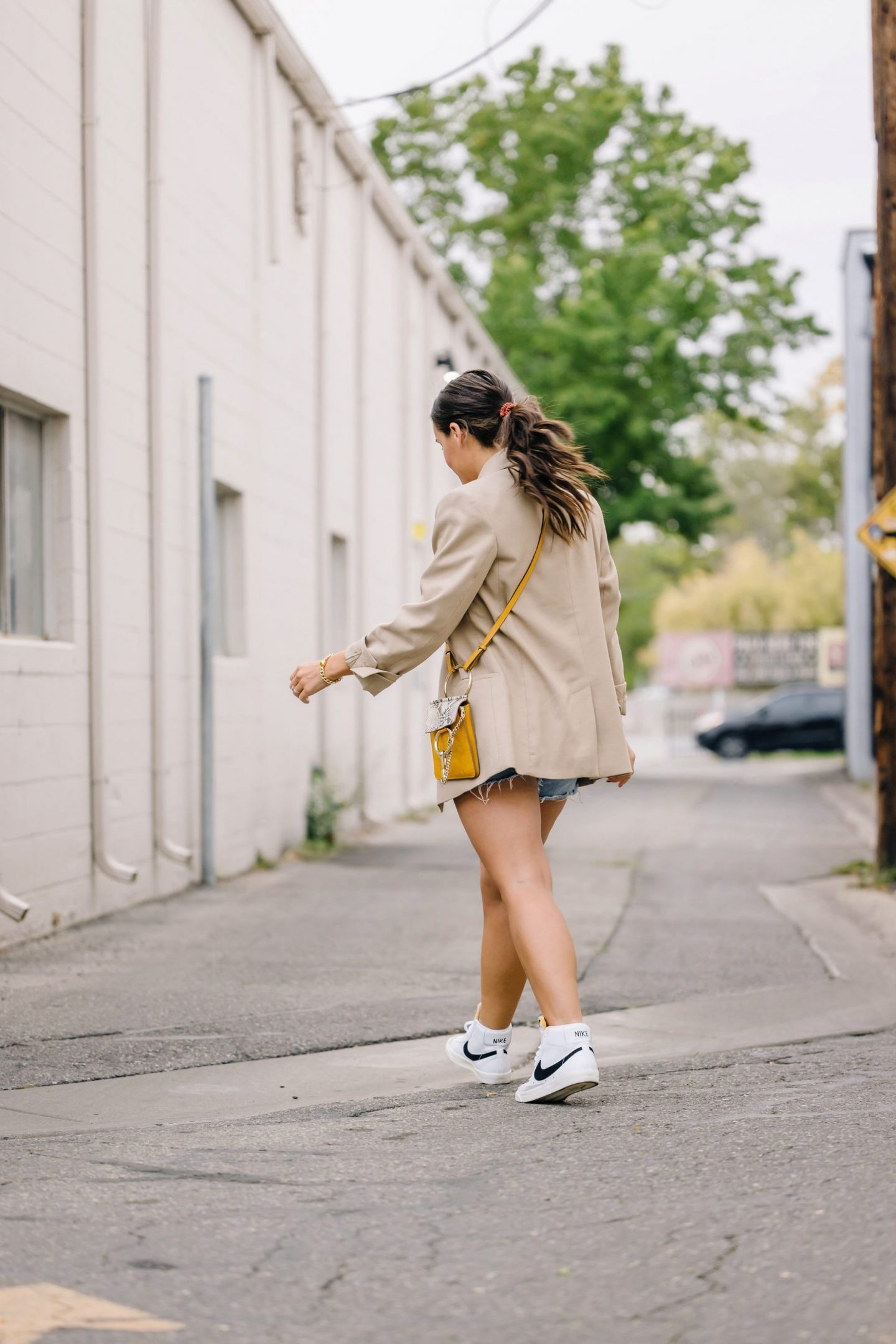 The Breakdown ||
I honestly never considered my style to be sporty until one of my followers mentioned it after I asked to describe my style. Now I see it often in my outfits and love my sporty side. I still love to look pulled together and always make sure my sporty outfits are chic. The weather it pretty cool where I'm living but the sunny days are hot so a jacket is a must right now. Fall fashion always seems more structured to me which is why I added this oversized blazer.
blazer || Anine Bing
tank || Citizens of Humanity
shorts || Levi's
bag || Chloe
shoes || Nike