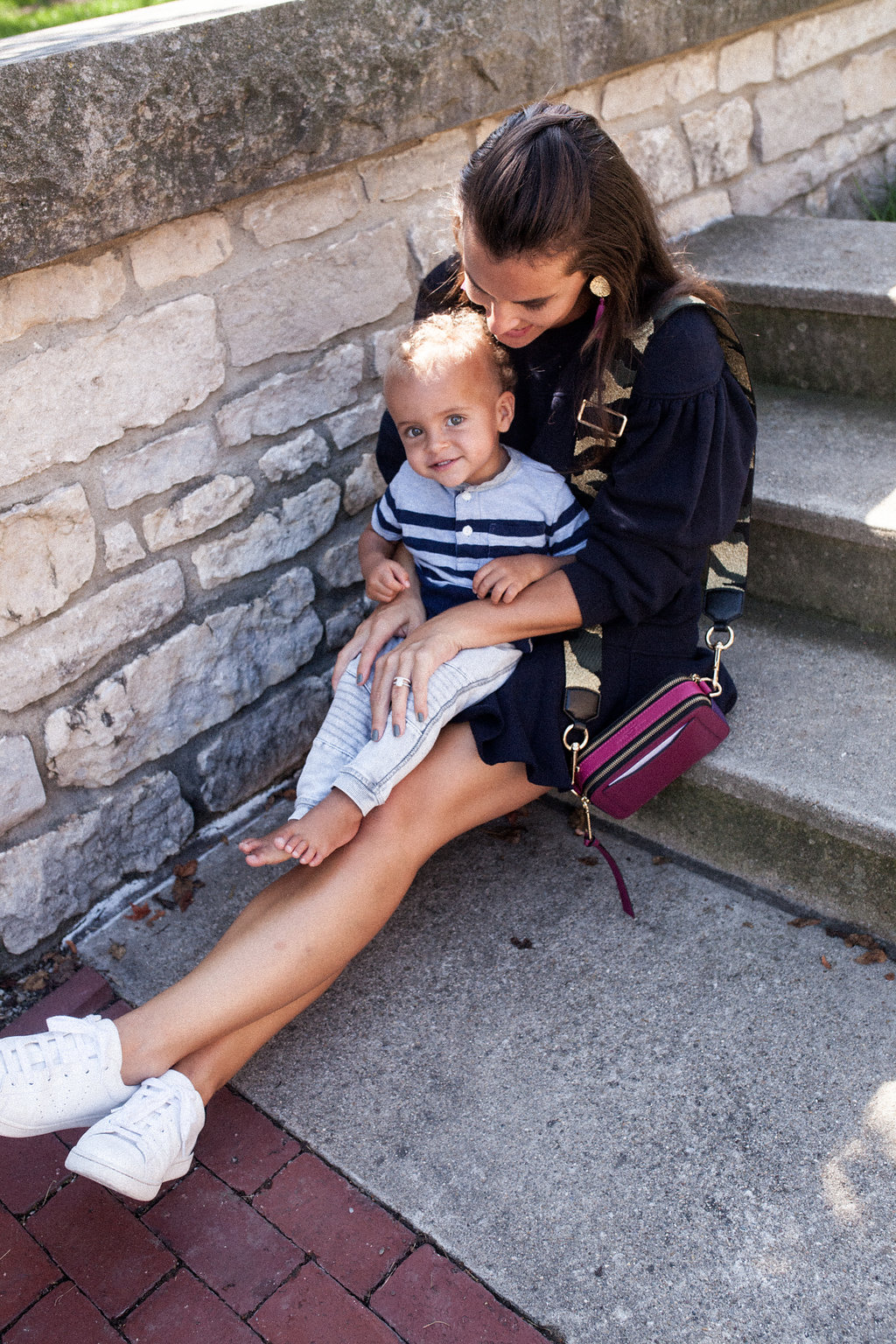 It's been quite a few weeks since I last did a LeReve Baby post but we are working on another transition and I need some help. My first transition I talked about was weaning and I'm happy to say it couldn't have gone better!


For those who have been following me for a while do not be worried. I am not becoming a full time mommy blogger. I am still a fashion blogger but will be throwing in my mommy confessions monthly. In those posts I'll still be talking style and breaking down my outfit for you.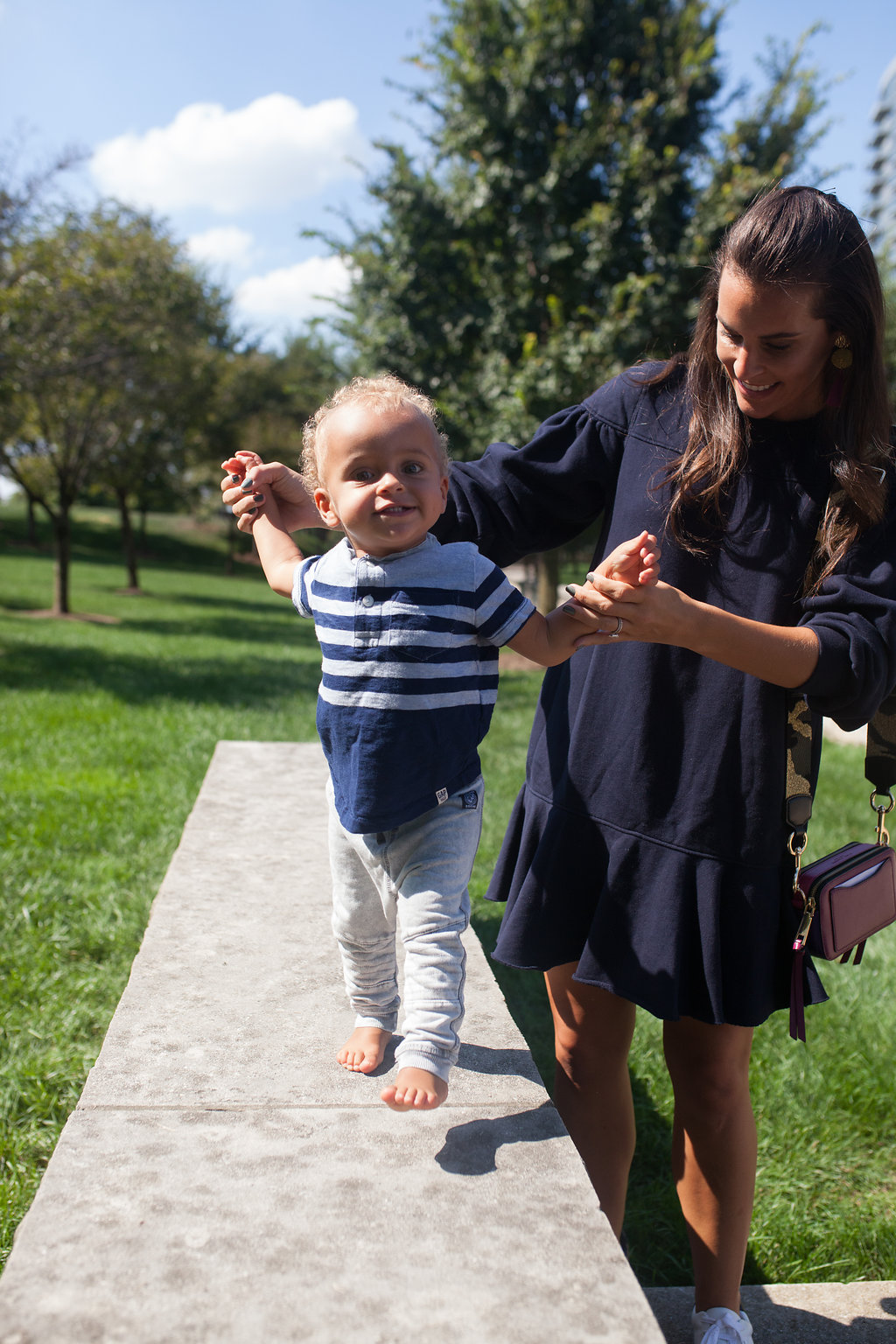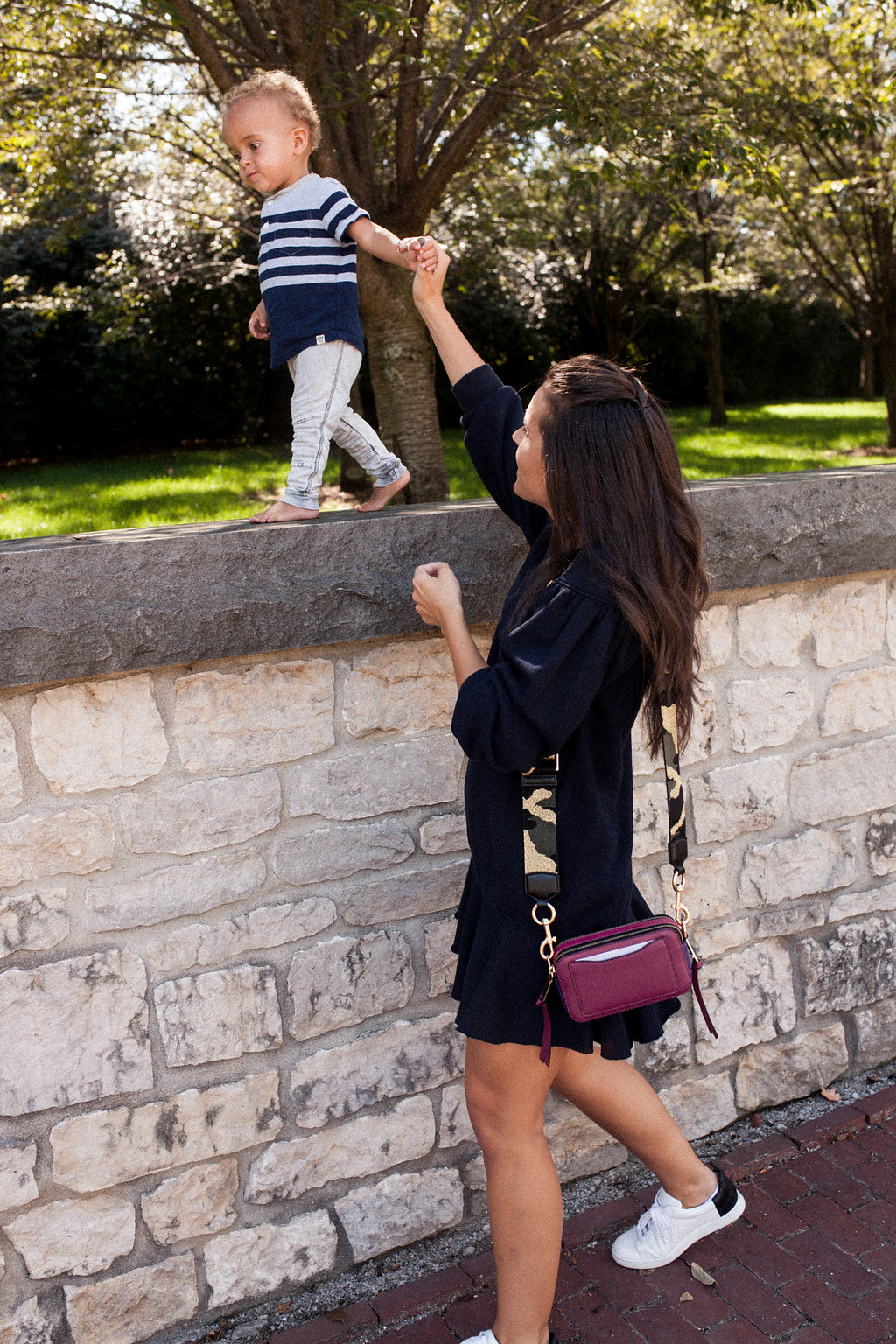 I'm not a big TV person and I never have been. When Myles was born I was very against him watching TV, instead we played with toys but mostly took walks outside and played with nature.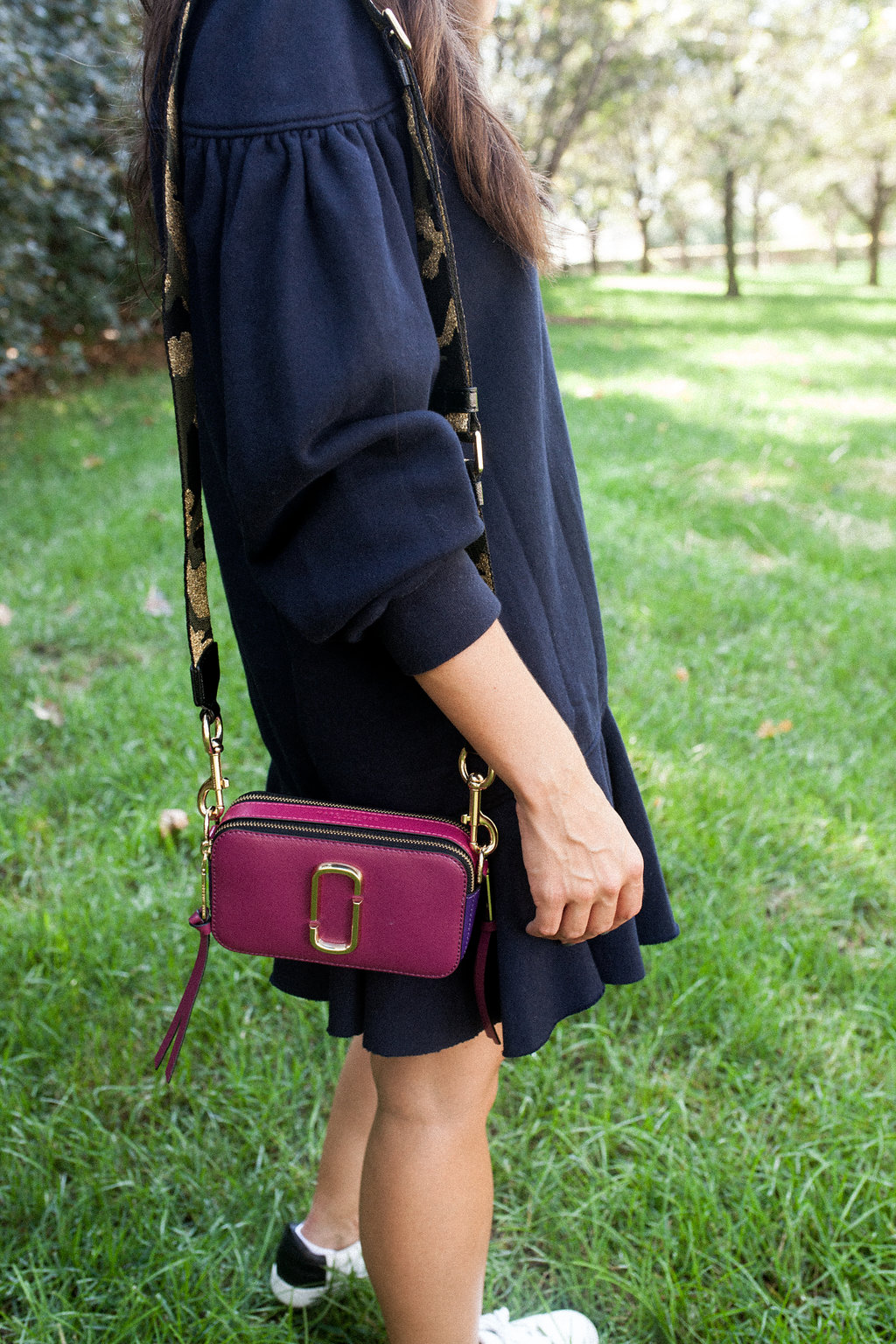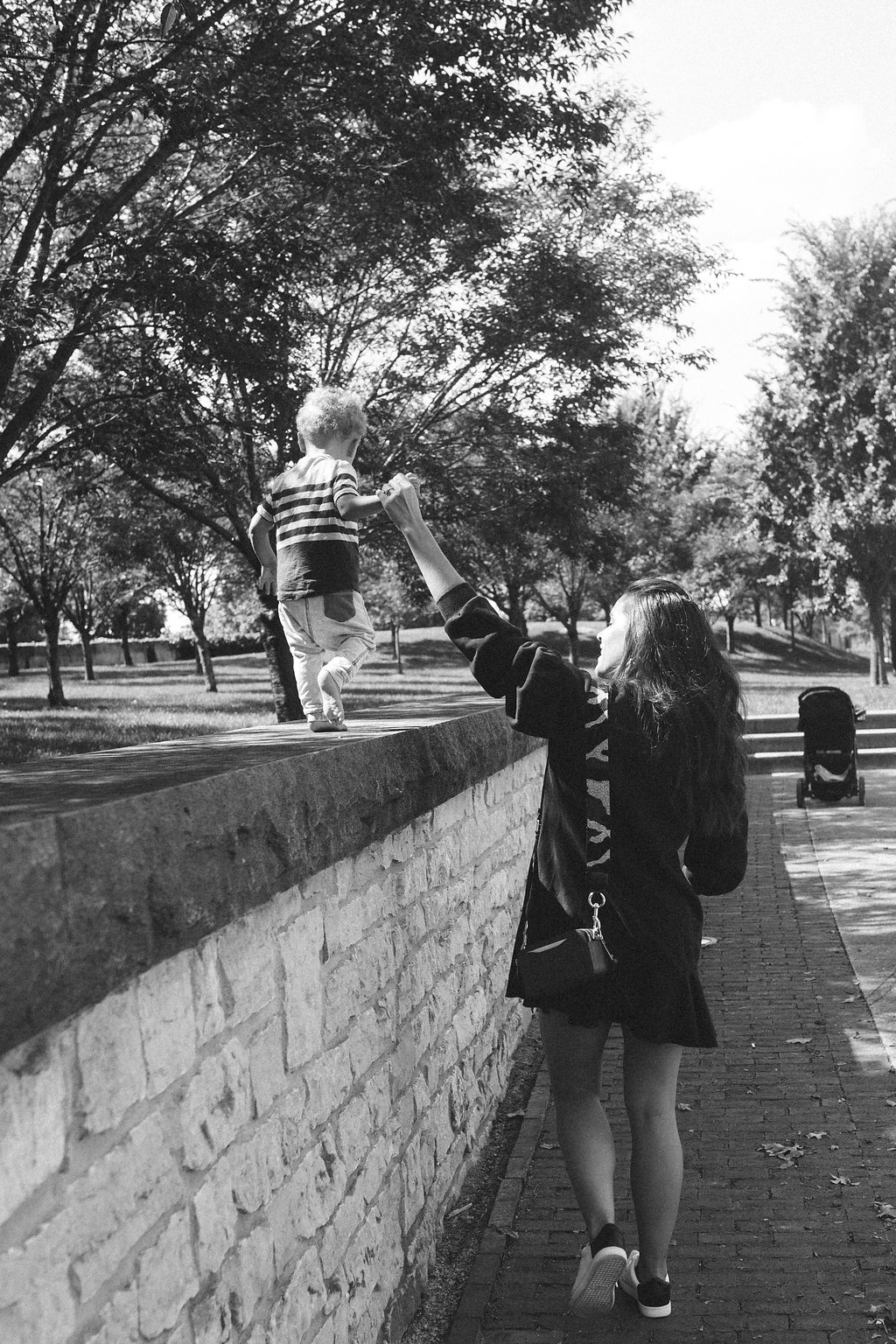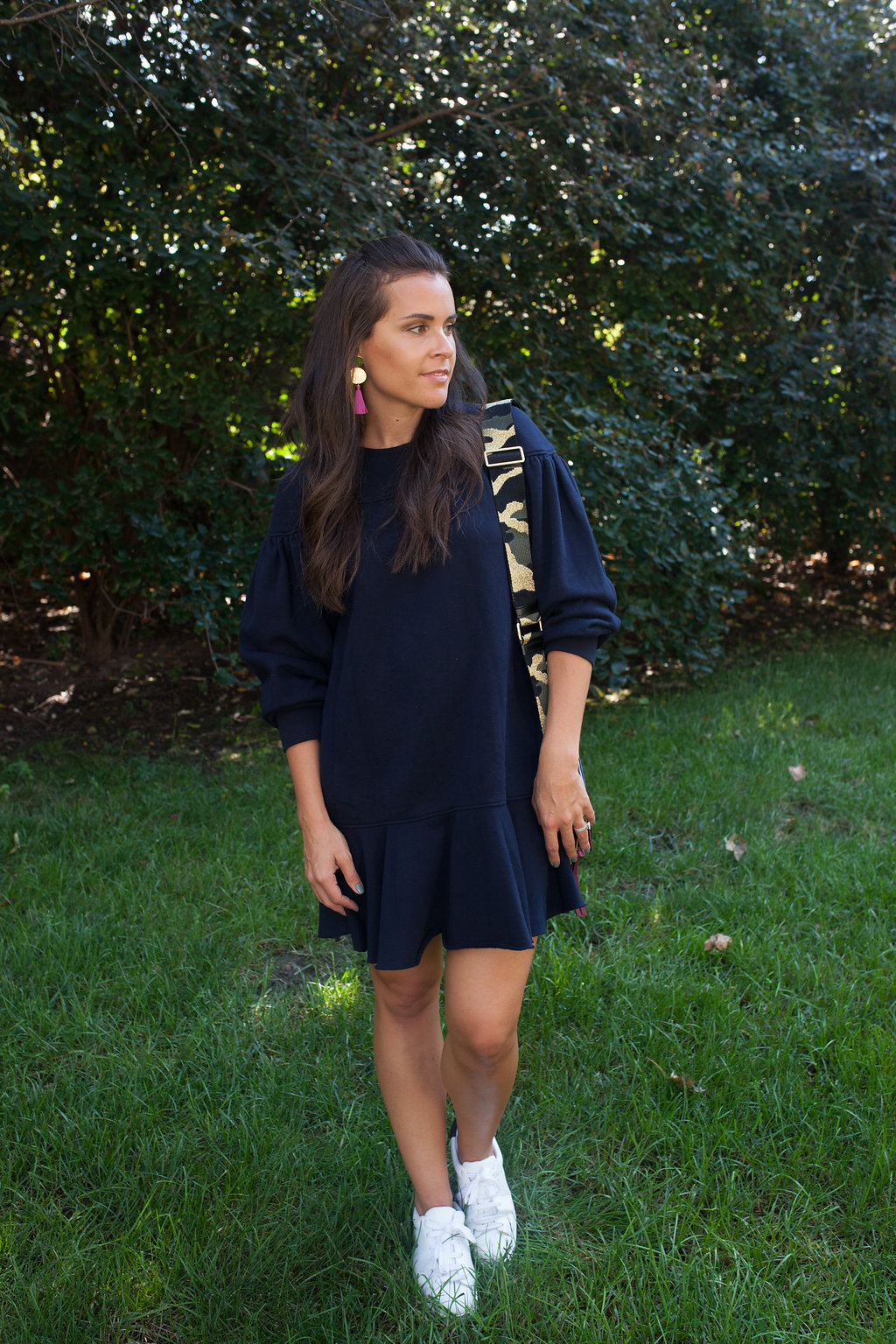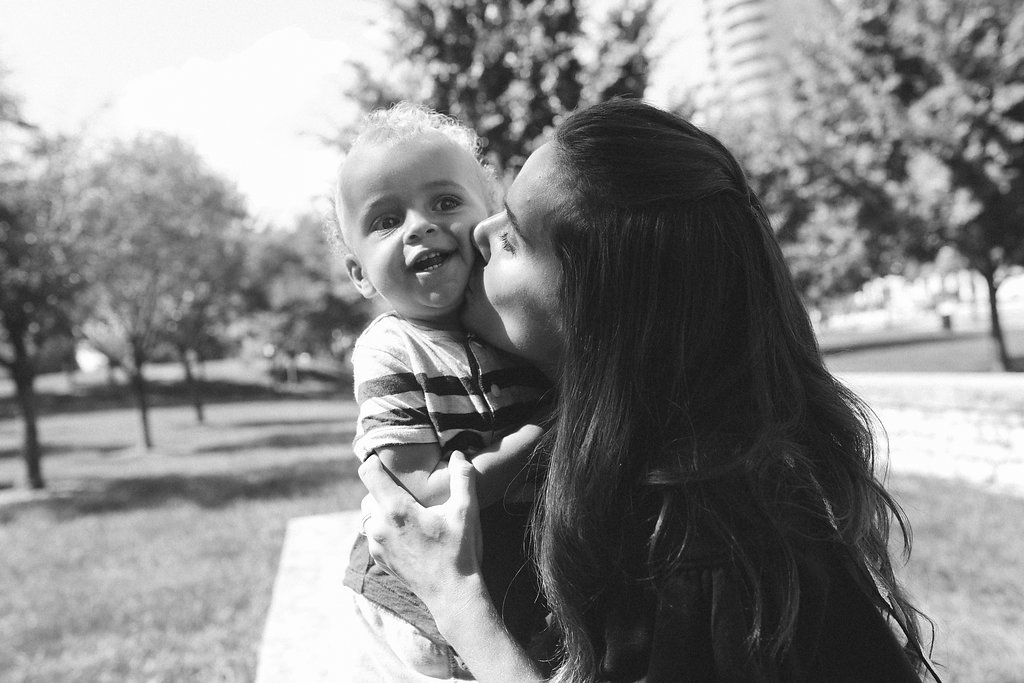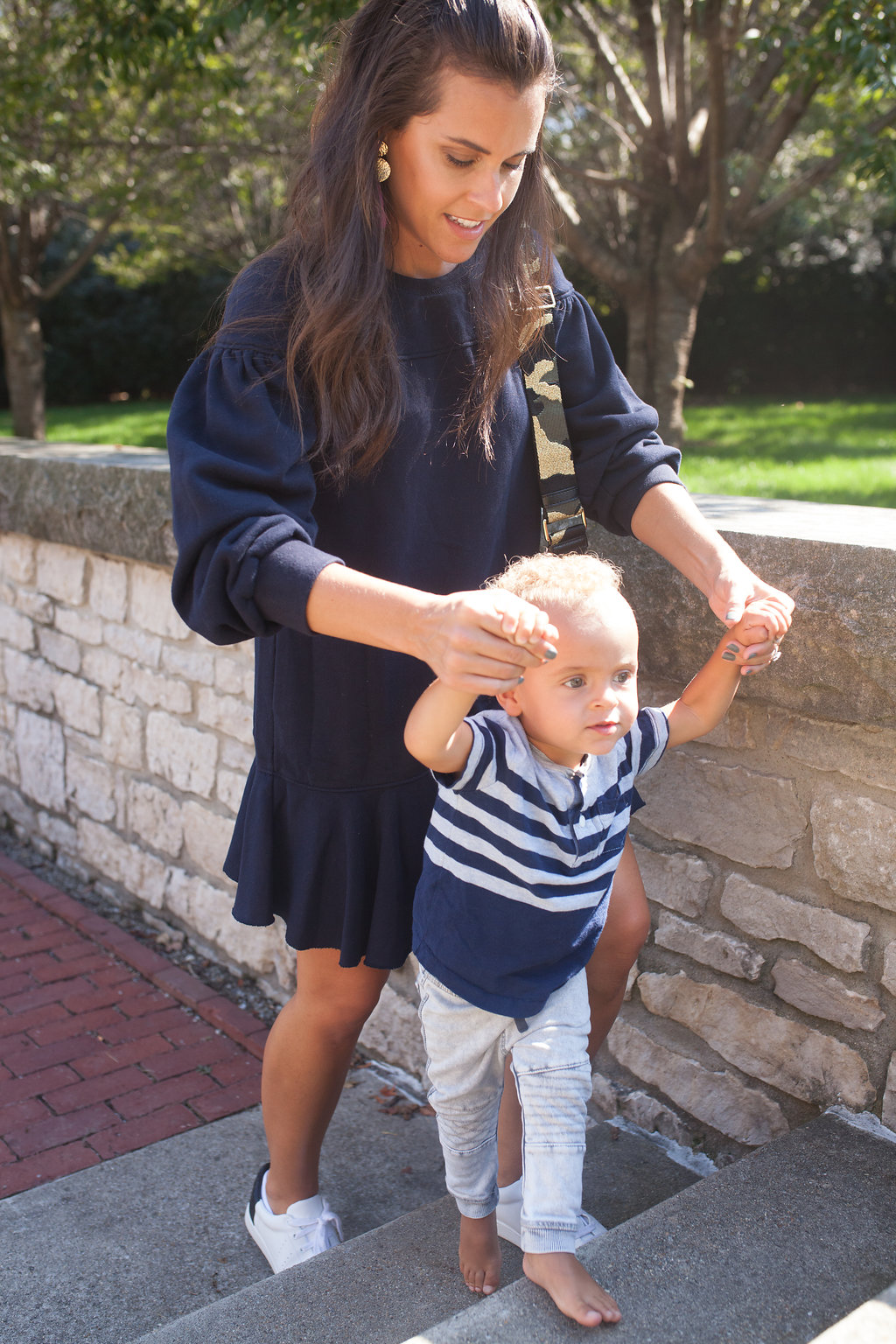 I love helping guide him through life.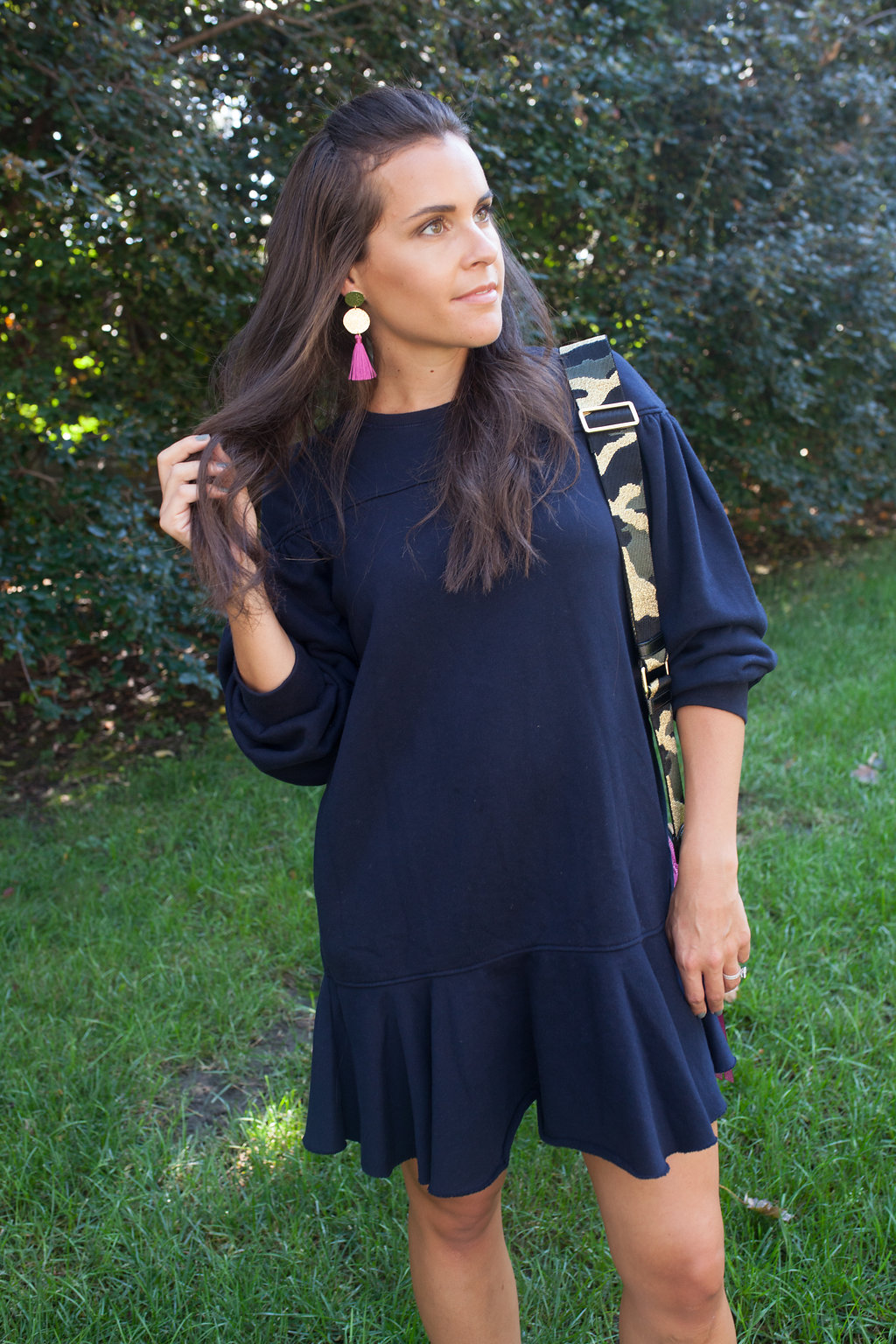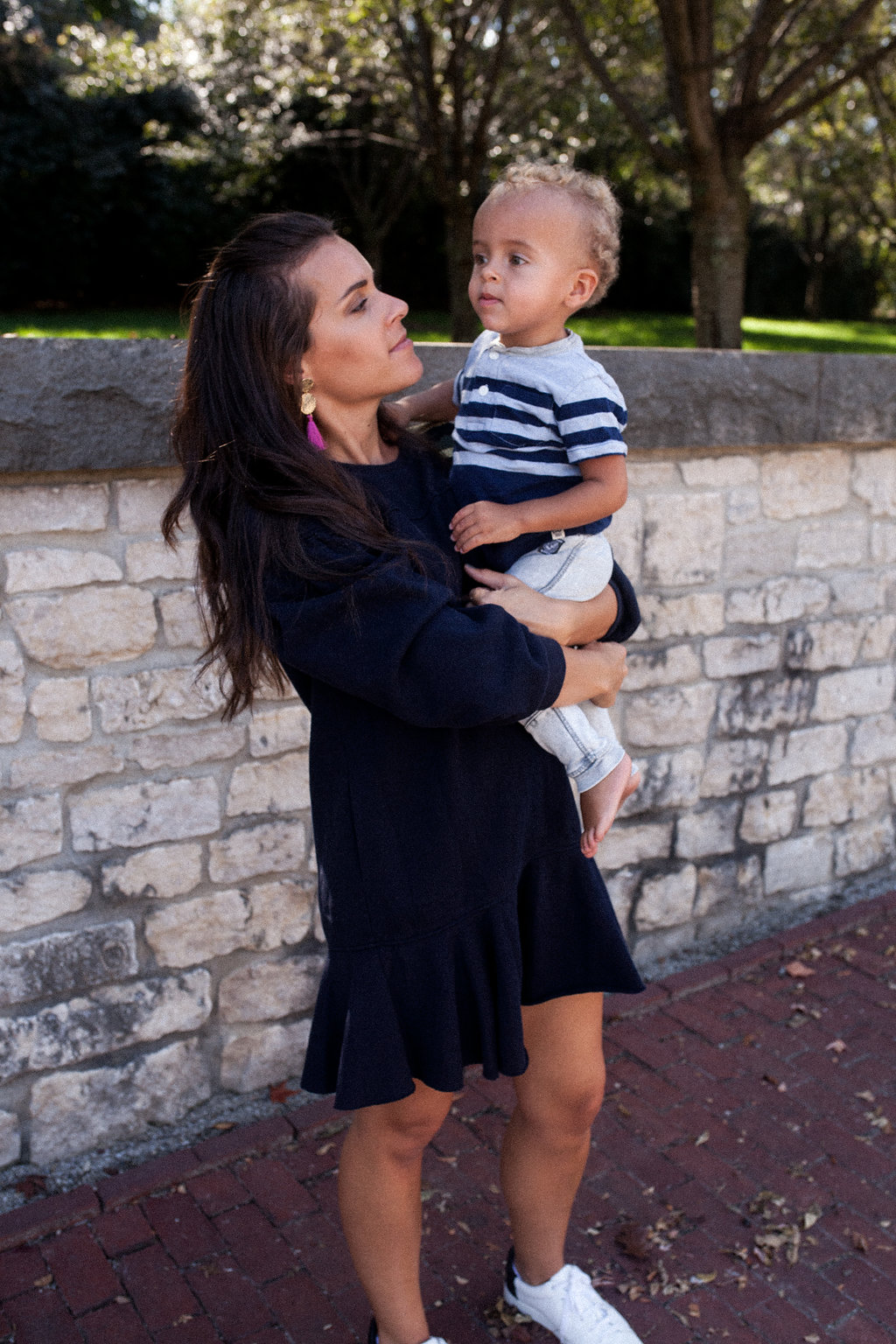 The Breakdown:
These days I actually have to jog to keep up with Myles. I used to let him walk ahead of me and do his own thing, then I would walk a little faster and catch up. Now he is a running man and I need to run too! Hence the sneakers! I've had these shoes for a while and blogged about them
here
,
here
and
here
. They are very comfortable and now on
sale
! I wasn't sure if I wanted to keep this dress or not but I love the ease of it and that it can be worn casually with sneakers or with over the knee boots. My bag added a pop of color and tied in my earrings. There are so many different prints and color patterns in this bag and I want them all! I had a hard time chosing the pink one (which is now sold out) becuase I loved
this one
too. I do hate that I had my bag facing the wrong way for the majority of these photos!!
earrings | Gorjana
Myles's:
shirt | Gap
pants | Zaraf
…Mommy confession:
Now, two naps to one nap. This is the problem. Napping in general is the problem. Myles and I will be having the most perfect day but when he wakes up after 30 minutes it makes me want to loose my mind! I started writing this post while rocking him after he woke up. And now it's the next day, Myles slept for 25 minutes and now he's asleep on me on the couch. At least we are on the couch so it's light out and I have access to my computer. The worst is when I'm stuck in his dark nursery for an hour. I should nap but I'm not good at it. I'll occasionally close my eyes to try and fall asleep but I never have such luck.
I had tried transitioning Myles to one nap before we came back to Memphis but he was at the beginning stages of weaning from breastfeeding and I didn't want him to have too many changes to his schedule. I also was very busy and had errands to do and Myles would always fall asleep in the car. I do know the first step is to keep them awake, no cat naps allowed when moving your baby to one later nap.
Yesterday I had the perfect setup for Myles to take one long nap. My expectations were high.
Myles slept in, waking up at 7:45. Or at least that's when I woke up and heard him. Since we woke up an hour later than usual I
knew pushing his nap back would be easier plus we had big plans for the day. We were going to story time at the library from 10:30-11:00am. 10 o'clock in the morning is usually his morning nap time give or take 15 minutes. We had a great morning he stayed awake on the way to the library and had a lot of fun at story time,
smiling and clapping along to the songs.
He wasn't acting fussy or tired whatsoever. There were so many children his age with music, stories, bells and lots of action to keep him happy and entertained. We even played for an additional 30 minutes at the library after story time.
When we got home we had lunch and I could tell he was very tired. No nap yet and a full stomach seemed liked the perfect setup for a long nap. So why did he wake up after 30 minutes!? I guess occasionally he'll sleep an hour. I really need help with my child! I'm fine with two naps but since they are both so short I thought he'd take one long nap but that's not happening either. He will sleep on me for 2 hours but I don't have time for that and I don't want him to get in the habit of needed to sleep on me or another person.
Any advice would be greatly
appreciated!

SaveSaveSaveSave
SaveSave