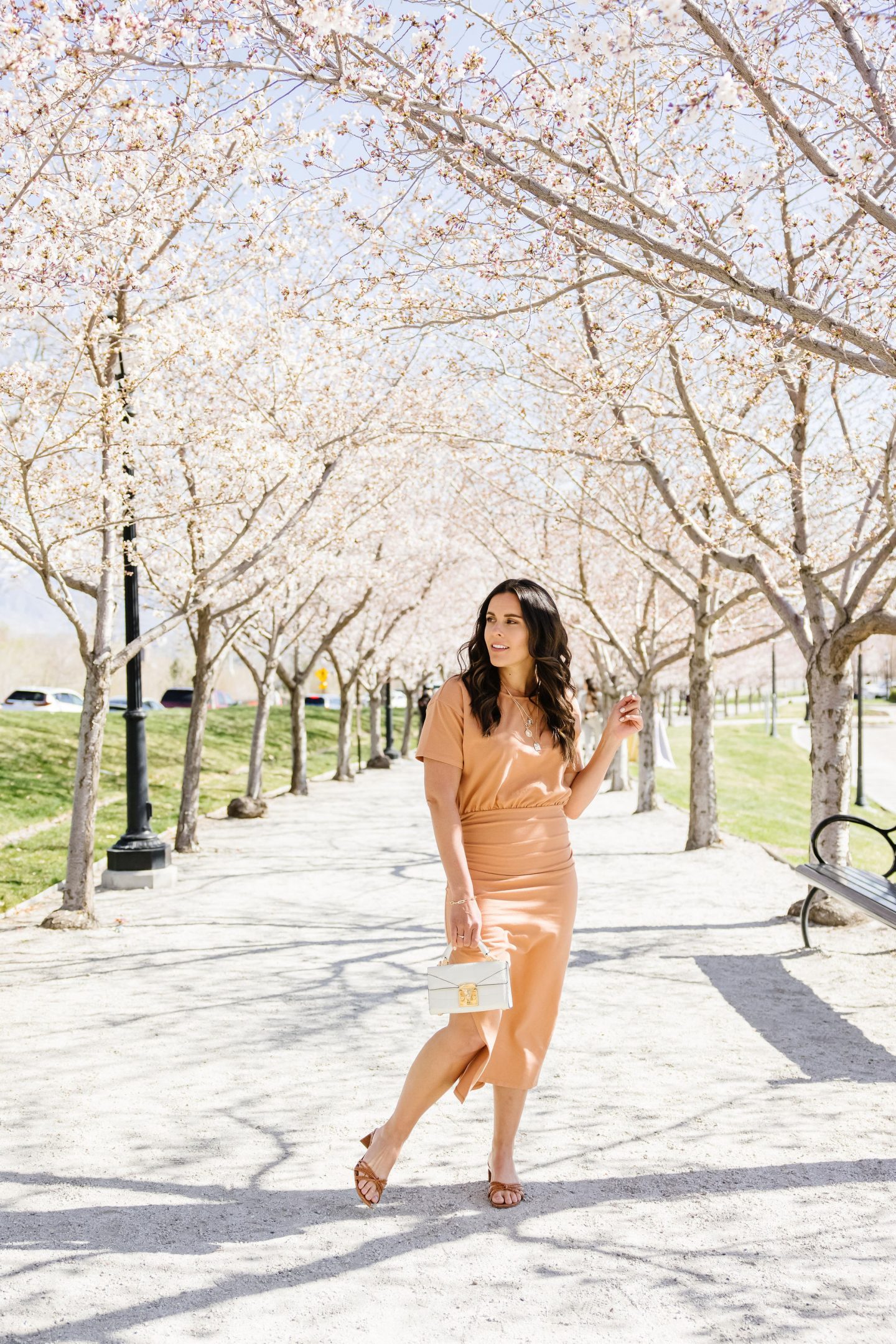 I never really understood how meaningful Mother's Day was until I became a mother myself. I have so much appreciation for my mom, especially as a mother myself. Growing up I knew how much my mom did for me as a child and young adult but I had no idea the energy and love she had for me as a newborn and young child. Three deep into children of my own I have learned your heart keeps growing and that motherhood is tough!
Mother's Day can be challenging for those who have lost a mother or mother figure, and for those who have been struggling to become a mother. I have not experienced either of those but I empathize with all of those who have. Mother's Day should be a day to celebrate the love of any human that has played a maternal role in your life and you should be able to celebrate the mother you are hoping to become!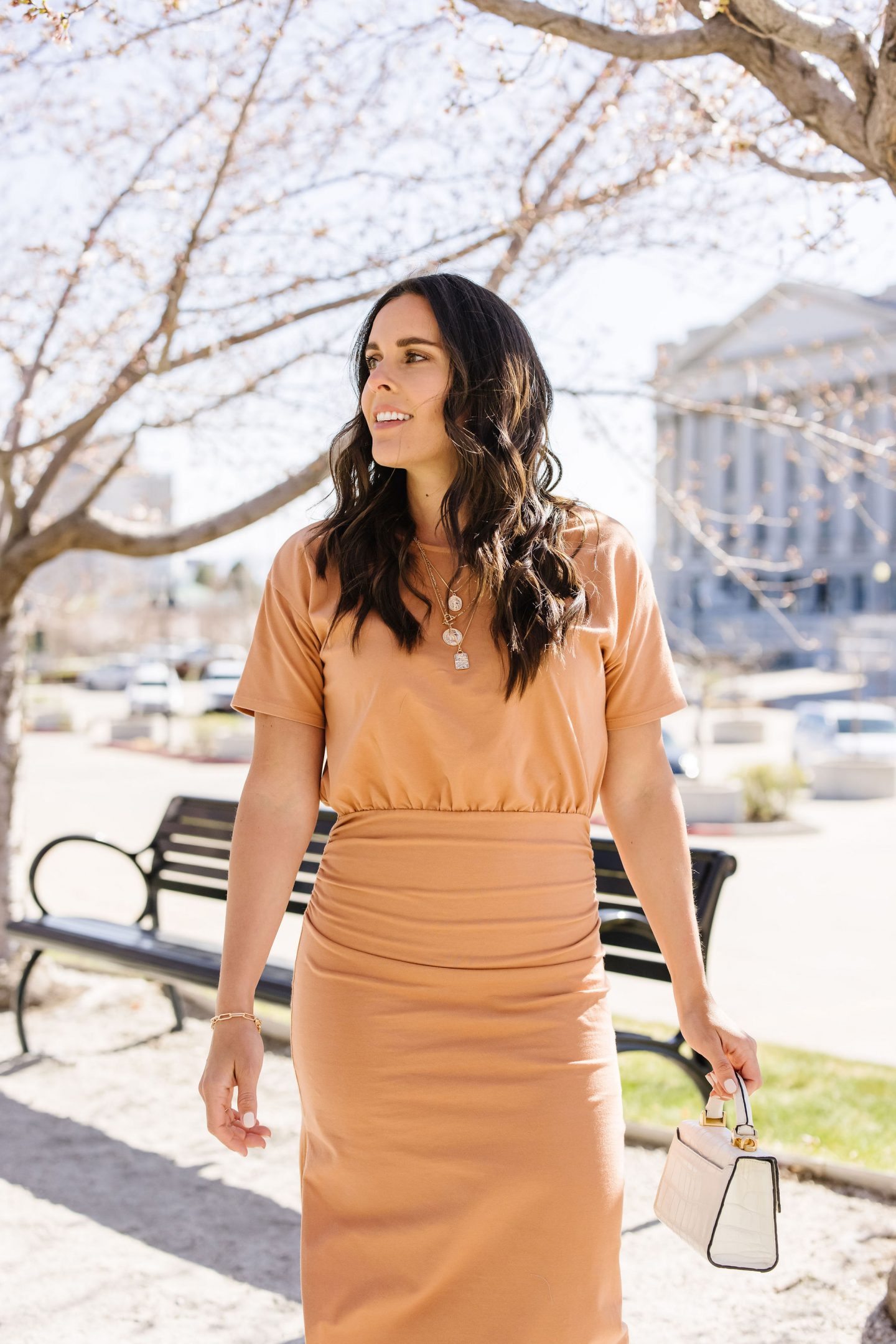 We are less than two weeks away from Mother's Day so I thought I would put together a few casual Mother's Day ideas along with what I've done in the past. I want to share this with you guys because it isn't much. You probably know by now I am a simple person and I don't do go over the top. The pandemic seems to be coming to an end but I know many of us may not be with our family this coming Mother's Day and might just not be up for a big celebration, and that is ok.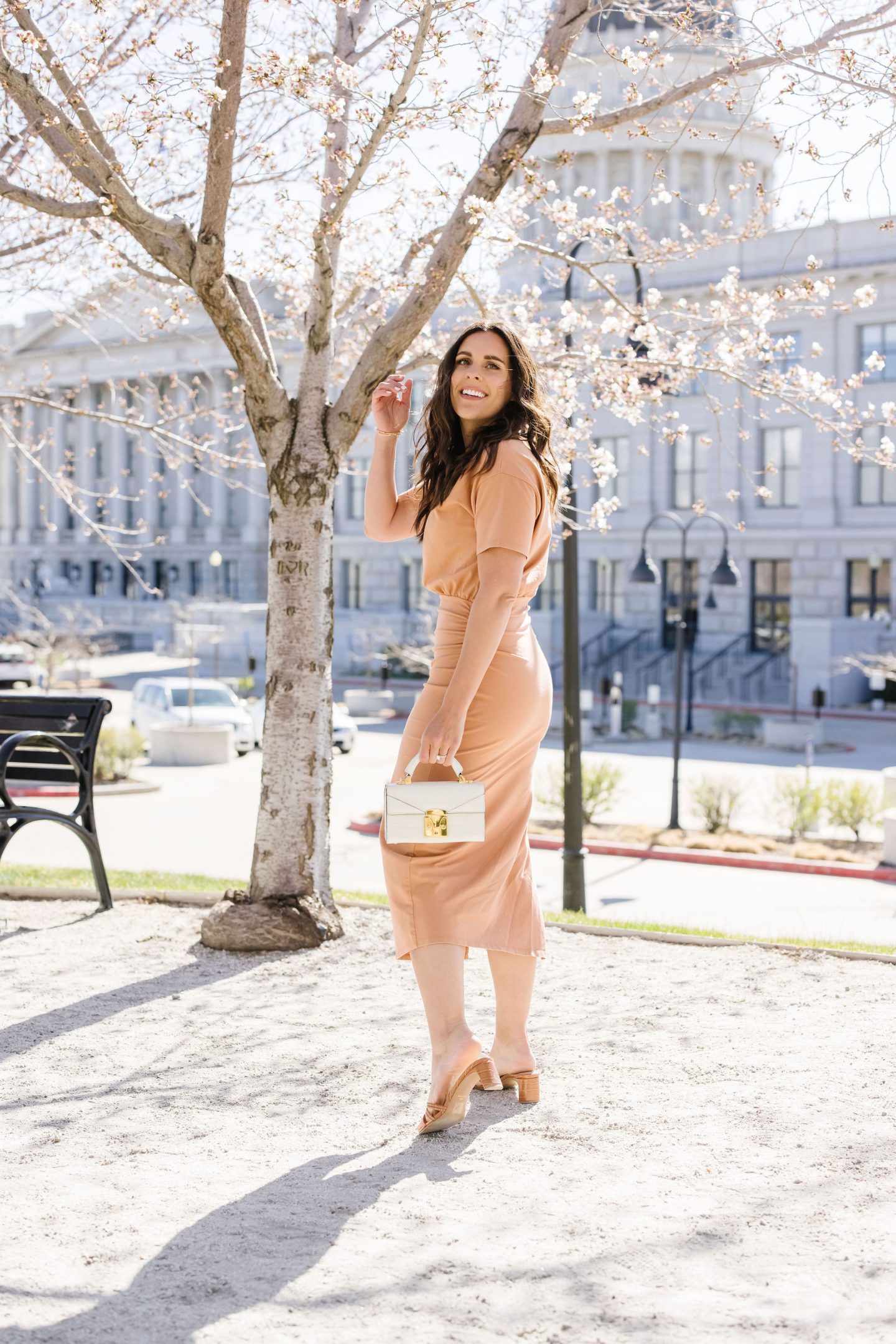 Some mothers want to spend their Mother's Day with their children and family while others want to spend it alone in peace in quiet! Here are some options for both!
Simple Mother's Day Ideas With Family:
|| Do brunch. You don't have to get dressed up and go to a restaurant. Make it a casual family activity and let your kids help. One of my favorite lazy morning things to do is have my boys help me in the kitchen. You can even stay in your pajamas!
|| Have a picnic. This also does not need to be a production. I have picnics with my kids all the time. Nothing is packed in a basket, I'm rarely out of sweats (sitting on a picnic blanket in a dress isn't the most comfortable), and there is no cute display of cheese and crackers. Sometimes I wish I would that but I love my easy go with the flow style. Pack a blanket or some beach towels, pb&j, or turkey sandwiches, I put some fruit and veggies in some tupperware, and our water bottles! If you go closer to dinner get carryout and pick it up on your way to the park. I love spending time outdoors especially with my kids and this way you don't have to clean up the kitchen!
Simple Mother's Day Ideas By Yourself:
|| Flower arranging class. To me, arranging flowers is very therapeutic. It relaxes and calms me and in the end, you have a beautiful arrangement. Many local florists offer flower arranging classes. This could be fun to do solo or with your mom, sister or besties.
|| Lay out with a book. I love spending time with my boys and family but I also love a little r&r with a good book or magazine. Back in Ohio I love to sit by our pool with my mom and sister while my husband puts our children down for a nap.
|| Treat yourself to a beauty treatment. Get yourself a blowout, even if you don't need it, you know how good it feels to get your scalp massaged during the wash! Grab a massage, you could arrange it with your mom too if you wanted they day with her or just enjoy some quiet time alone!
|| Sleep in. Oh boy, if I could sleep in! That would be the all-time gift!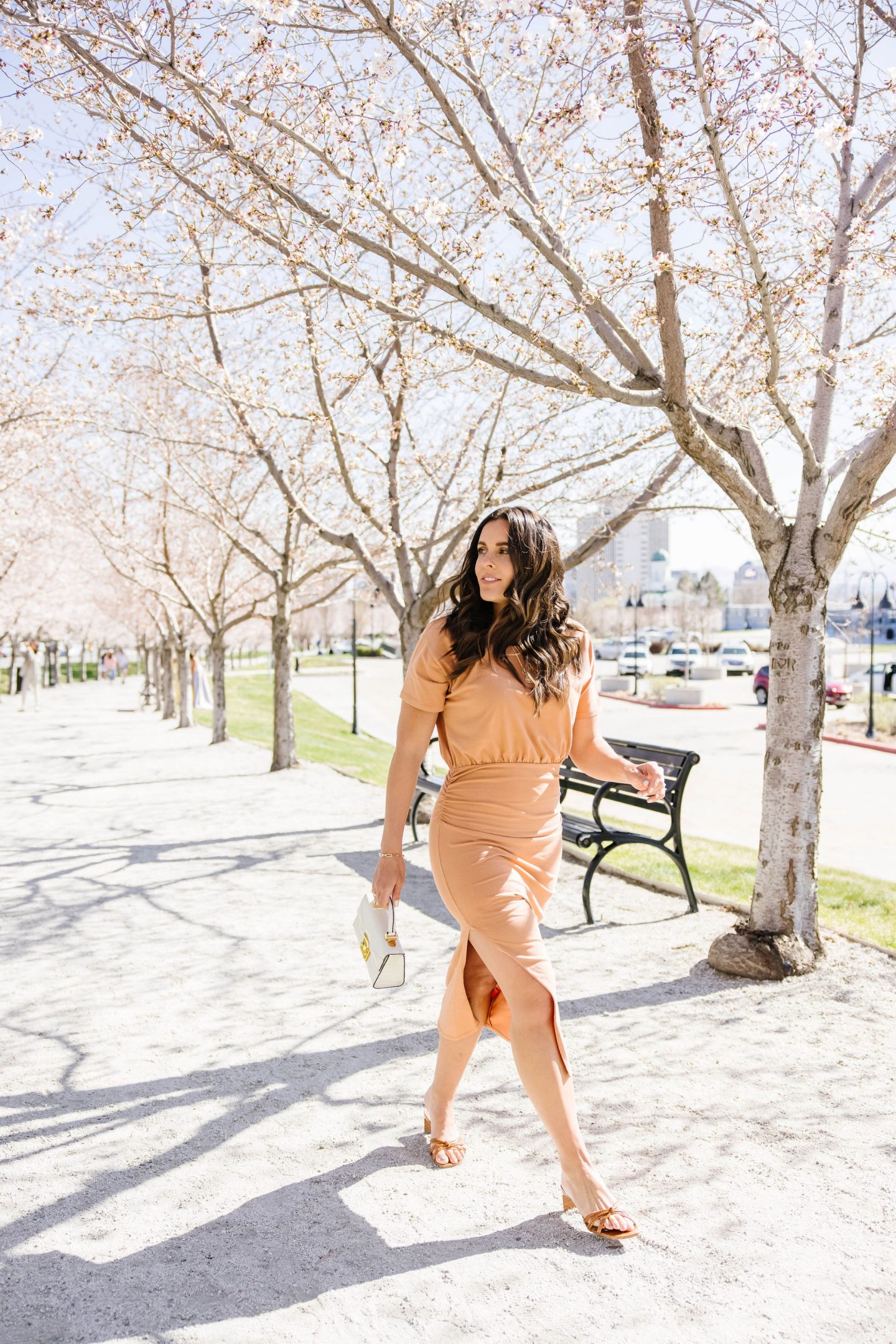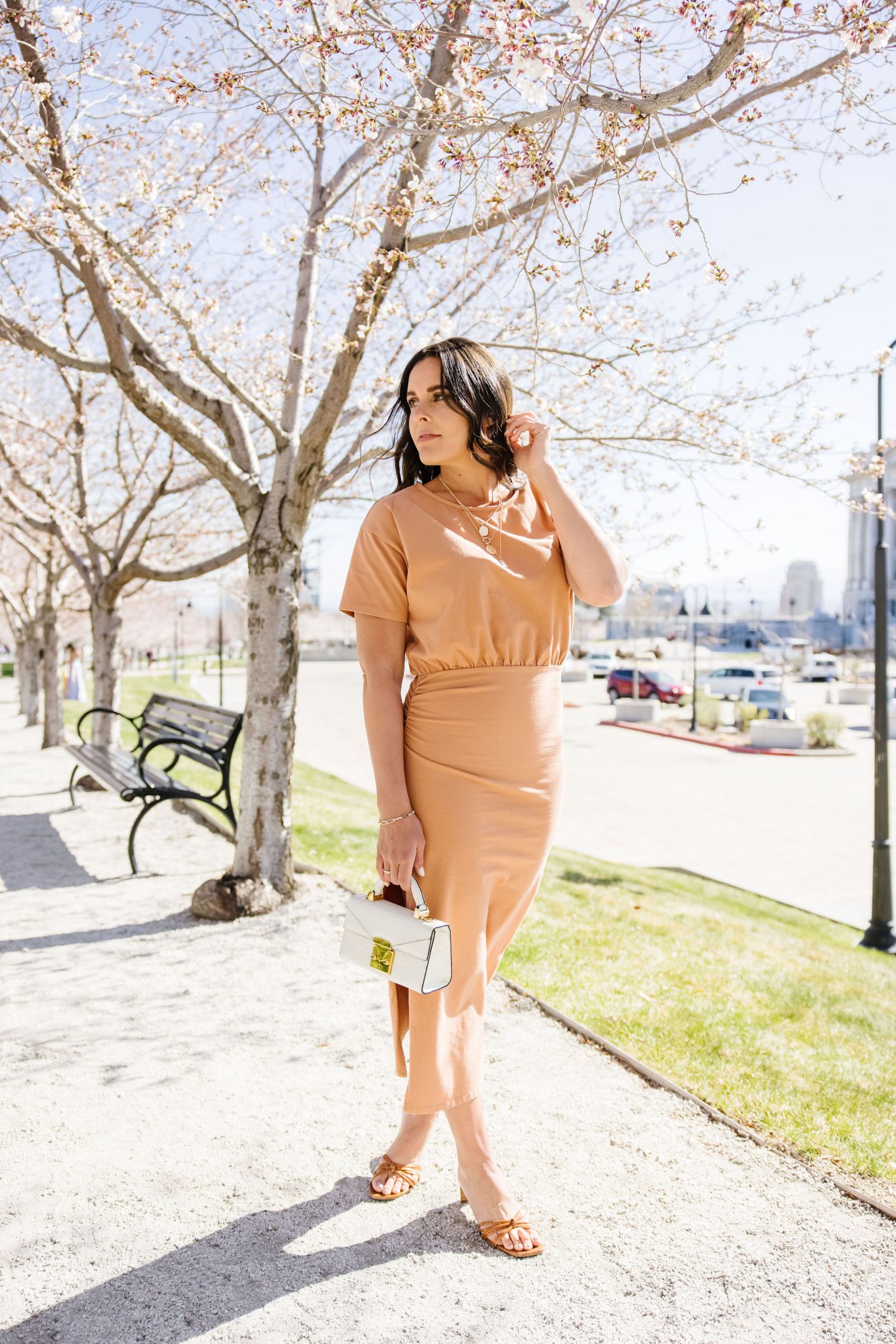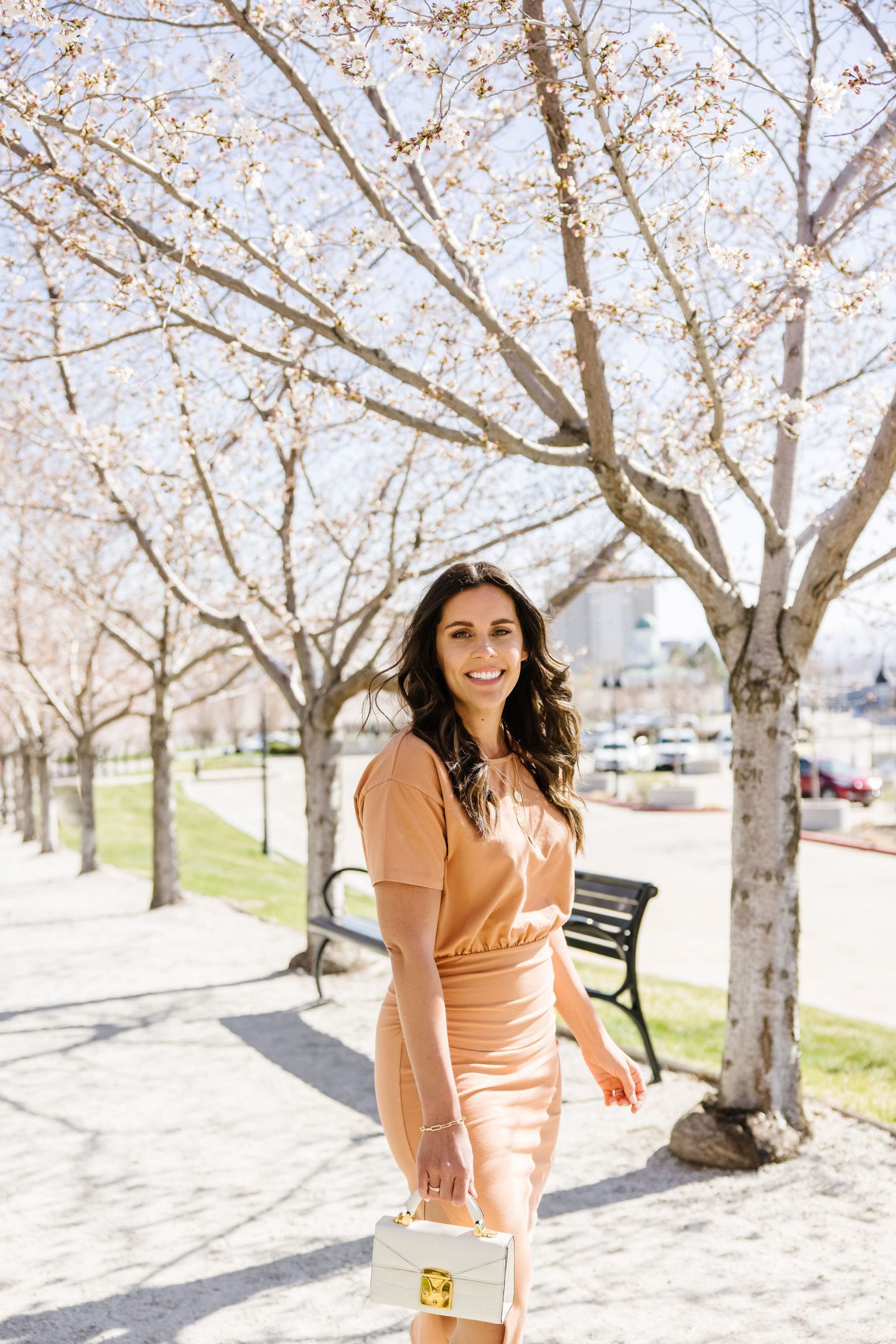 The Breakdown:
I used to write a "breakdown" on every style post I did explaining how and why I put my outfit together. I started blogging when I was styling and always had a story in my head for the photo shoot, whether it was for me or for the magazine I worked for. When I put this dress on I immediately felt great in it and I hadn't even looked in the mirror. To be honest, I am really not comfortable in my own skin right now so to have most of my legs covered, my upper arms covered and the ruching at the waist just made me feel so good! I kept my accessories small and light for spring, a mini top-handle off-white crocodile bag (that was a huge surprise for Christmas!), and croc-embossed kitten sandals. This outfit could work for a wedding, shower, or a Mother's Day event. This dress comes in black too which I almost want to buy since I love this one so much. The black looks so chic!
dress | Lovers + Friends  (similar)
shoes | Steven by Steve Madden (similar here and here)
bag | Stalvey (similar for less) (very affordable option)
necklace | Revolve
bracelet | Ettika *use code livinglereve20 for 20% off until May 31st.
snake ring | Urban Outfitters (similar)
Live votre rêve!