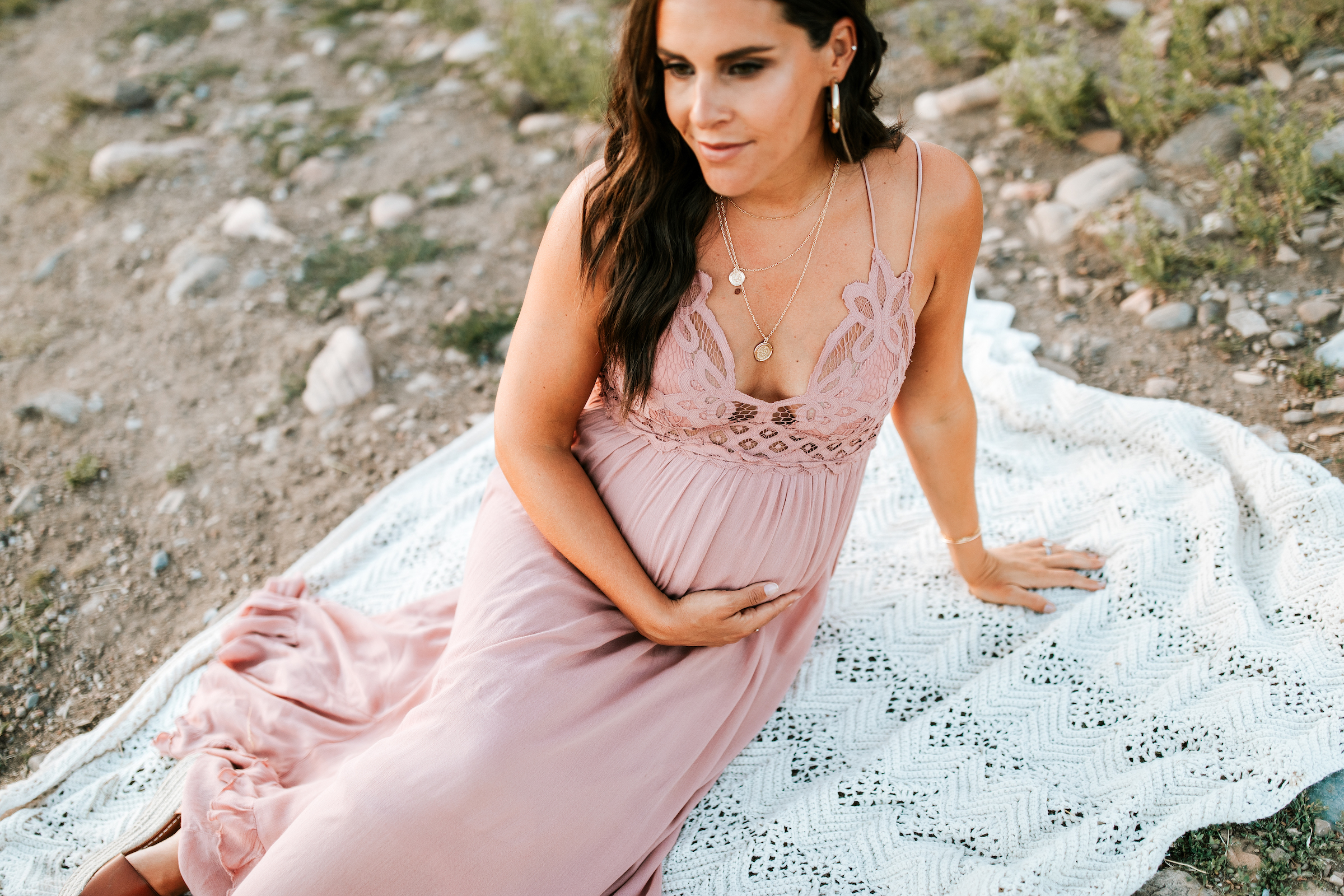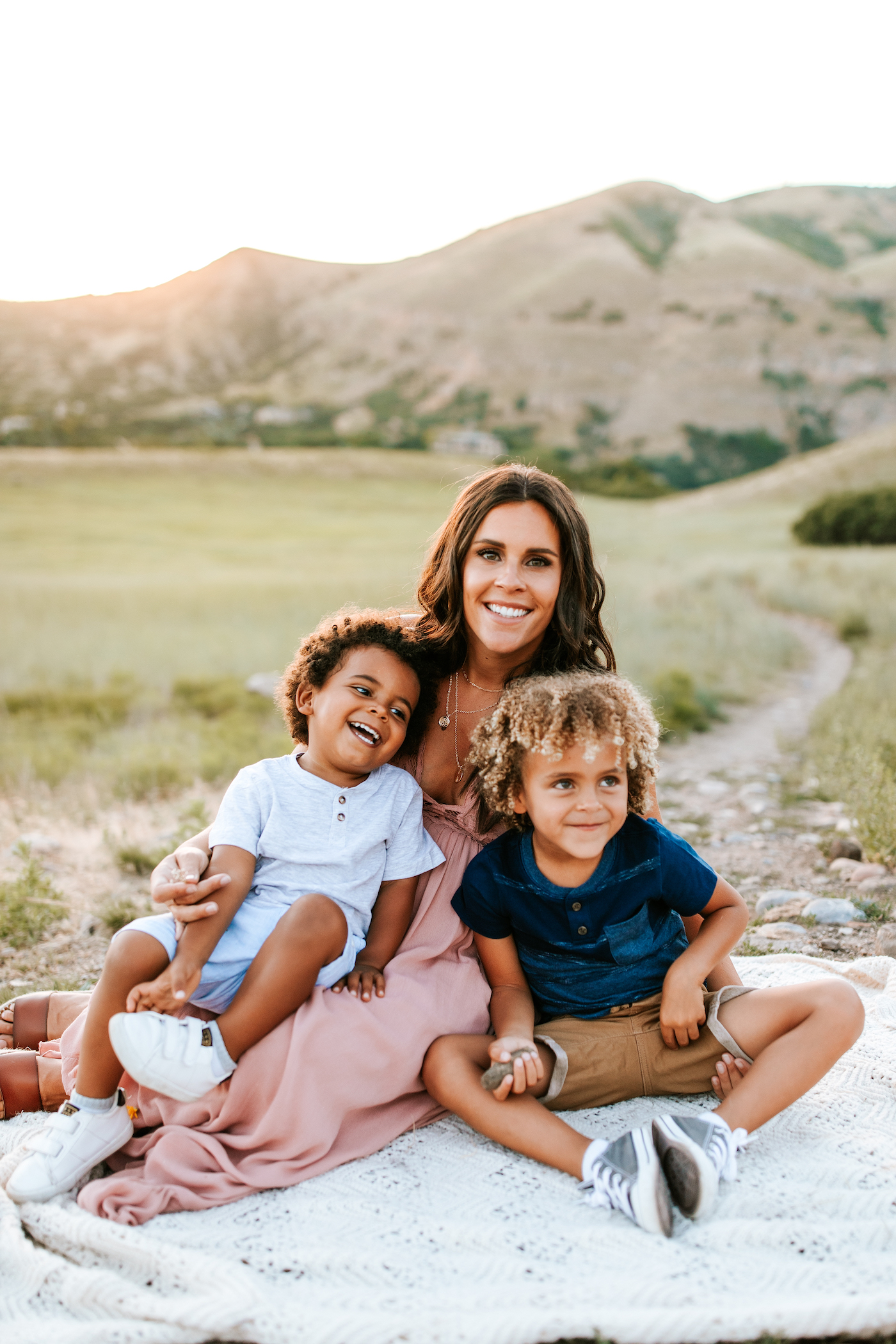 My youngest was born only 2 years ago but I haven't bought anything new since my first child, who was born in 2016. New products are constantly on the market and I feel like it's time to add some things to my cart for this baby. I really don't like buying something I already have because the less stuff the better, right? I mean, babies already come with so much stuff as it is but after looking into all the products below there are definitely some must-haves.
Earlier this week, I asked you guys what were your favorite new baby products and I was blown away with the responses! I thought it would be a good idea to share everything here for you guys with links just in case you are in the market for baby items. This could also be a great resource for a baby registry.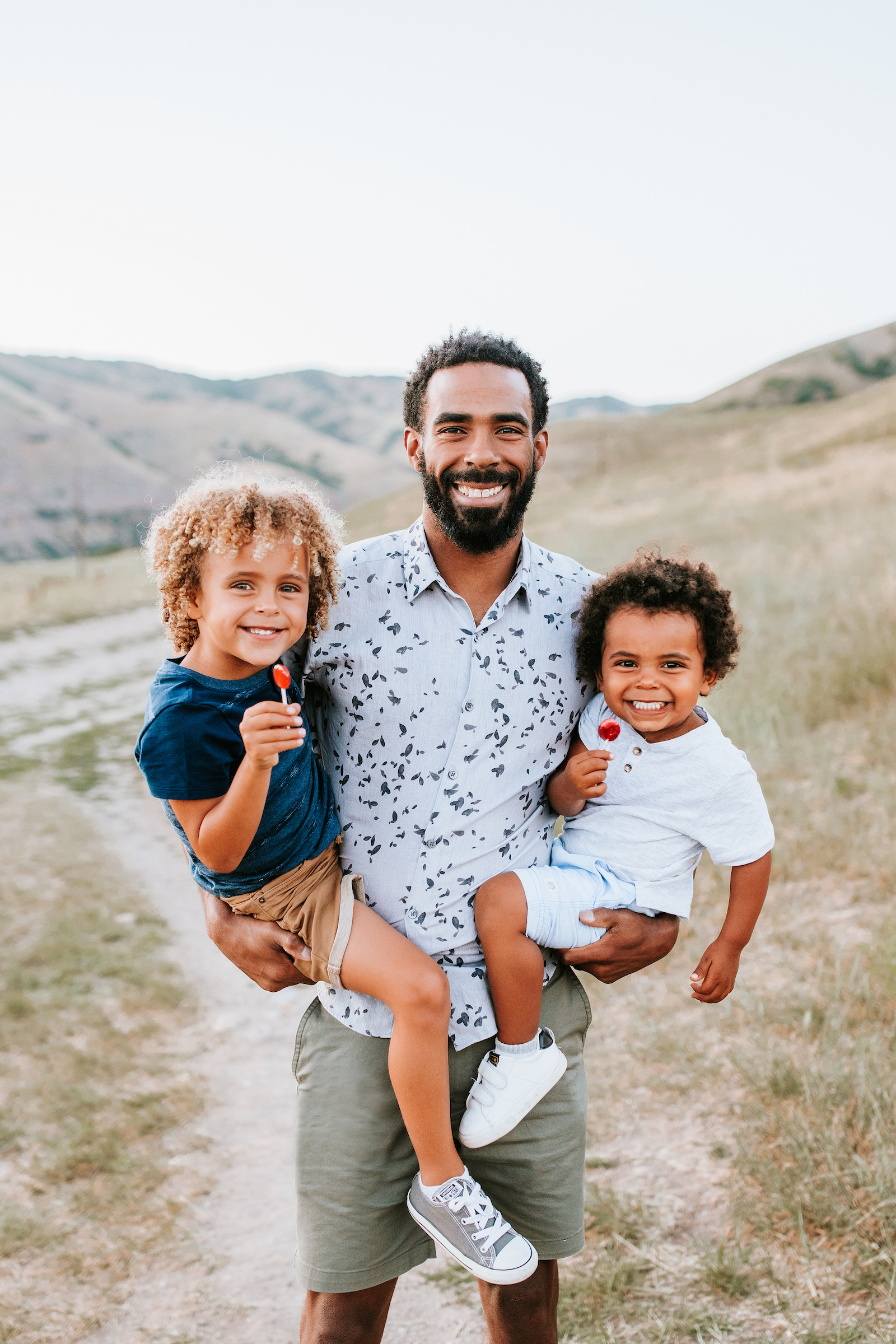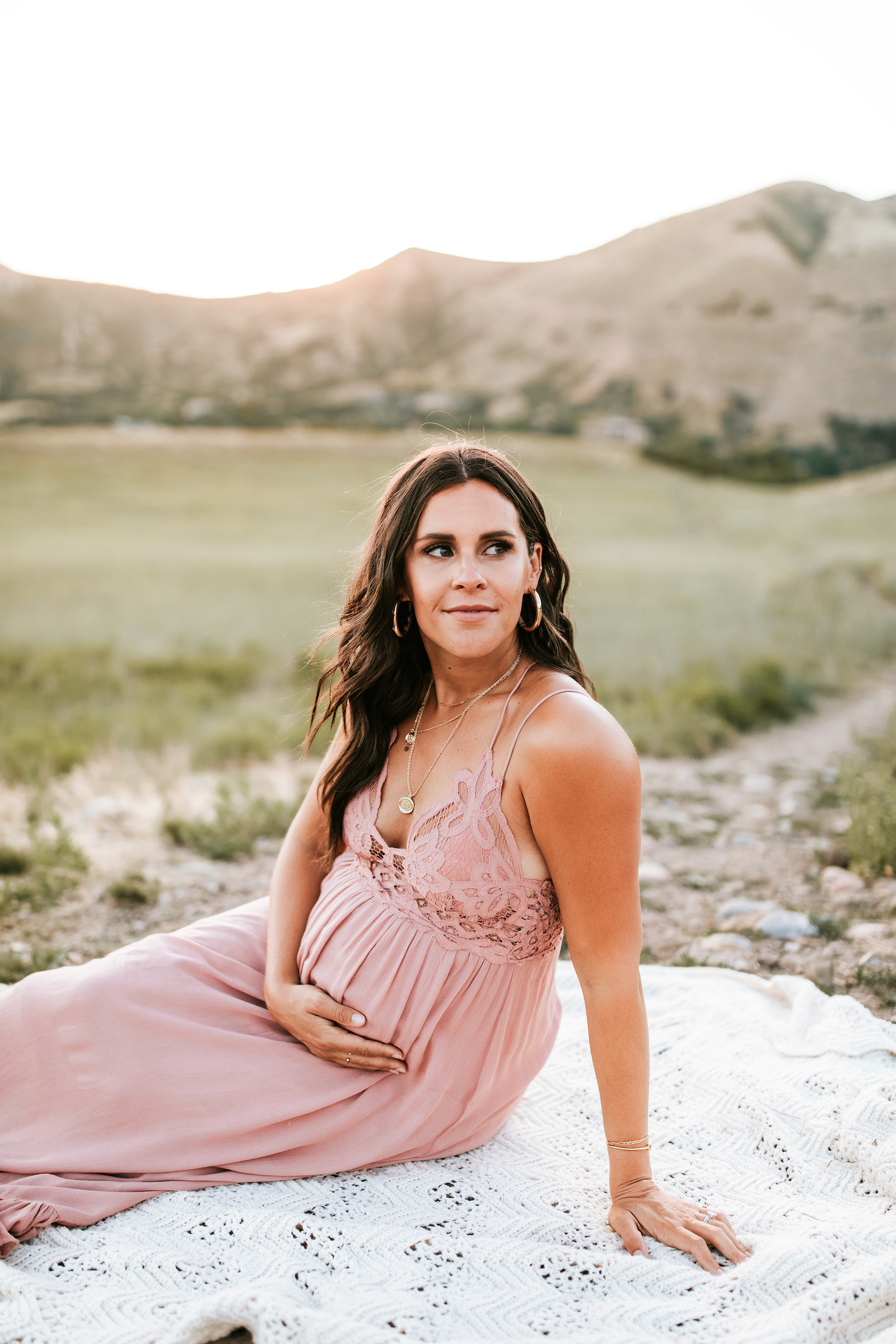 Swaddles & Loungers //
Ollie Swaddle – $65 //  Everyone loves the Ollie Swaddle. A swaddle is definitely a must-have for babies, they love to be tightly wrapped up like they are back in the womb. Some babies don't know that and like to escape and remove their little arms from their sleepsack and I hear it's nearly impossible to escape with the Ollie Swaddle. I have always used the SwaddleMe Swaddles, I have probably 6 of each size! After the first few months, I would specifically leave the baby's arms out of the swaddle. One negative that people mentioned of the SwaddleMe is that it is velcro and undoing the swaddle makes a pretty loud sound for the middle of the night feedings. The noise doesn't bother the baby becuase its waking up anyways but can be a bit loud for a sleep-deprived mom but it never bothered me too much. I'm also curious about the SwaddleMe Pods, looks like a great invention but I've never tried.
Kyte Baby Swaddle – $55 // I love how soft all things Kyte Baby are! I first found the brand when I was googling black onesies which is much harder to find for babies than you would think. I was blown away by the material. Last month I actually ordered a sleep sack for Noah along with matching pajamas for the boys but the sleepsack seemed to be too narrow and way too long. Noah is two now so we are slowly transitioning out of sleepsacks but he loves them. Currently, he insists on wearing his winter fleece one which is about too small and has zero interest in wearing the lighter weight knit one I have.
Miracle Blanket Swaddle Wrap – $30 // Haven't heard of this one before but a few of you said it was a game-changer. Inside the wrap there are arm flaps to secure the baby's arms down by its side, then you wrap the outside flaps. There is no velcro on this swaddle and the front part wraps twice around the baby keeping it nice and tight. This seems like a lot of wrapping for multiple middle of the night feedings for me.
Merlin Magic Sleep Sack – $40 // I actually received this as a gift during my first child's baby shower. I started swaddling him in the SwaddleMe at the very beginning and didn't know how to transition him out of it so I never got him into the Magic Sleep Sack. My second child had a rough period and I swapped the SwaddleMe for the Magic Sleep Sack and it was great. There are two sizes, 3-6 months and 6-9 months. It is time to transition your baby out of the Merlin once it can roll over because this product is specifically designed to help keep baby sleeping on it's back. To transistion my youngest out of this I left his arms out so if he did roll over he could push himself up.
Snuggle Me Organic Lounger – $99 // Lots of parents are loving this and saying it is a must-have. I am unfamiliar with the Snuggle Me lounger but I do have the Dock-A-Tot which I loved. Both of these loungers can be moved from the bed, to the couch, to the counter, or wherever you are which is really convenient. The Snuggle Me is similar to the Dock-A-Tot but is specifically designed to hug your baby. Along with the Dock-A-Tot I have the Boppy Newborn Lounger which the Snuggle Me seems to be a combination of the two. After I had my first, a friend insisted the Boppy Lounger was baby must-have and I do really love it. It's a smaller size making it really easy to move around.

Bassinets // 
Snoo – $1400 // Oh, the Snoo. Everyone loves this item but I just have a hard time justifying the price. Then again, who can put a price on good sleep? The Snoo can "hear" when your baby starts to cry and stir and will soothe the baby with motion and white noise. The item also has an app so you can customize just about anything and it even has a weaning program to help transition your baby out of the Snoo. What I think parents love most is how safe the Snoo is. The Snoo must be used with its Snoo Sack which attaches to the mattress keeping your baby safely on its back.
4moms MamaRoo Sleep Bassinet $350 // I have the 4moms MamaRoo and it looks like the 4moms MamaRoo Bassinet has the same motion options. This could be great for the baby to have some movement when it starts to stir but isn't quite ready to wake up and eat. The MamaRoo Bassinet seems like it will take up more room than other bassinet options.
Halo BassiNest Swivel Sleeper Premier Series – $290// A lot of recommendations on this one and I have had my eye on it for a while. I personally feel like this is bassinet will be perfect, it's not as expensive as the Snoo but still has a lot of gadgets. This bassinet can swivel, has two levels of vibrations, four soothing sounds, and a nightlight which is a genius idea. For my first two children, I used the Arm's Reach Co-Sleeper. I like that it has wheels so it can easily be moved around and it also had pockets on the side to hold diapers, wipes, and extra clothes. The side closest to your bed can roll down making it easier to get the baby in and out. I have found it difficult to pop up all the sides after storing the co-sleeper between children. I would roll the Arm's Reach into the bathroom and put the baby in it while I would get ready for games, the new version can turn into a play yard which is really cool. Once my babies started to try and crawl I could no longer use this while I got ready because they could climb out.

Feeding //
Haaka Manual Breast Pump $13 // I have the Medela Pump because that is what my insurance covered when I was looking in 2016. I purchased the Medela Harmony Manual Breast Pump as well for those moments I just needed a little out, like during the night when the baby slept for a longer period of time or I felt engorged before a feeding but never had much luck with it. I have not used the Haaka Manual Pump before but a lot of nursing moms love it. I had to watch some YouTube videos to see how it worked because it seemed so simple but it really is that simple. The Haaka Manual Breast Pump is a single unit made of silicone, you squeeze it and attach it to your breast. This is a great way to catch the letdown on one side while your baby is nursing on the other. This product really interests me!
Milkie MilkSavers – $28 // My good friend used Milkie MilkSavers when she was nursing her twins and I just loved the idea of them. This goes over one of your breasts while you are nursing or pumping on the other side to collect milk that leaks out. This seems to be what some people use the Haaka for, to put on one side while you nurse on the other but the Milkie MilkSavers has no suction so it only collects what naturally would have leaked out and has a slim design allowing you to wear it under your bra. Definitely ordering these for myself.
My Breastfriend Nursing Pillow – $35 // I love this nursing pillow. It is more firm than the Boppy which gives your more support, you don't need to add an additional pillow under your arm. The Breastfriend Nursing pillow can also buckle around your waist which I loved becuase I move around so much, I can start nursing on the couch, then move to a chair and not worry about the nursing pillow. This pillow also has
I'm actually really interested in the Willow and the Evie breast pump.
NUK Glass Bottles – $23 for 3 // From you guys have told me, the best thing about these bottles is that there are multiple nipple holes making it more realistic than a single hole that other bottles have. I'm not going to replace all the bottles I currently own but I would like to buy a few of the NUK because they aren't made of plastic and I'm curious about the nipple flow.  These are also dishwasher safe which makes these a must-have for me!

Diaper Changes //
Keekaroo Peanut Changing Pad – $130 // The fact that this changing pad can be wiped clean sounds so lovely! While I have the traditional changing pad with a few extra changing covers and changing pad liners (I also like to put these liners down in the bassinet in case they spit up in the night you can remove it without having to wash the whole mattress cover. for those messing changes I would register for the Peanut Changing Pad if I were a first-time mom. Hatch now also has a wipable changing pad that is also a scale! If you know you are going to be the parent who wants (or needs to know of medical reasons) to know how much their baby weighs or how many ounces it ate then I would definitely register for the Hatch Baby Grow Smart Changing Pad.
Dr. O's Baby Balm – $11 // Unfamiliar with this baby balm and isn't easy to find but was told a local Memphis store, Itty Bitty Bella, (I actually used to love going to this store when I lived there and it was super close to our house) sells it and they ship! This balm is an all natural product with only 6 basic ingredients. I have always used Resinol since it doesn't burn at all when applied. I have used other products, like Desitin, and when applied to a sore bum from diaper rash my babies squeel and cry, they have never done that when Resinol is applied. I am ordering Dr. O's now to see how it works!
Tubby Todd Skincare // A whole skincare line for moms and babies, even hair care. I was surprised to not have heard of Tubby Todd Skincare but quite a few of you sware by it. All of the products were created with sensitive-skinned babies in mind and are especially great for those with dry skin and eczema. They offer subscriptions and gift sets too. I also thin they have really cute packaging 🙂


Walkers, Strollers & Swings //
Joovy Walker – $90 // This walker has a removable tray that is dishwasher safe and can fold up to easily be stored away. This can be used for eating and for a mobile play area. Since this new baby of mine will have 2 older brothers it may be nice to have the Joovy to put some toys on it so the baby can stroll around to keep up with its brothers.
Doona Infant Carseat to Stroller – $500 // I ordered this a few months ago and I am very excited to use it. I have seen the Doona out and about in person and think the convenience of this is a must, especially now that I have 2 older children. I really think this car seat to stroller is a must-have if you live in a city also. To be able to walk to city streets but safely get into a cab or Uber with your child would be such a relief.


Miscellaneous // 
Baby Banana Corn Cob Teether & Toothbrush – $9 // This toothbrush/teether is just adorable! They also have a banana, shark, and more to choose from. It's made of soft silicone and dishwasher safe. These can also be placed in the freezer to help when the baby is teething.
Green Sprouts Cool Calm Press – $7 // These are great for bumps and bruises. Green Sprouts are filled with a non-toxic gel that is flexible when frozen making it gentle to apply to a boo-boo.
Mory June Moses Bag Carriers – $250 // These Moses bags are pretty cool. I had never heard of Mory June Moses Bags and had to google what it is. The Moses bag is somewhat of a combination of a diaper bag, car seat, play yard and changing station all in one. This bag is a Moses bag that can easily be carried while your baby rests or sleeps but has pockets to carry everything you need like a diaper bag and can be used as a changing area too!
Ryan & Rose Pacifiers – $12 // I had the pleasure to work with this lovely couple while I living in Memphis since that is where they are from! They make the absolute cutest pacifiers and pacifier clips. One side of the pacifier can act like a teething toy giving the baby plenty to entertain itself with.
Owlet Smart Sock – $299 // The Owlet Smart Sock puts parent's minds at ease because it tracks the baby's heart rate and oxygen levels while it sleeps. This device also comes with an app allowing you to view all the insights. The sock wraps comfortably around the baby's foot and can be worn under footie pajamas. Parents receive alerts with lights and sound if the baby's oxygen levels drop too low.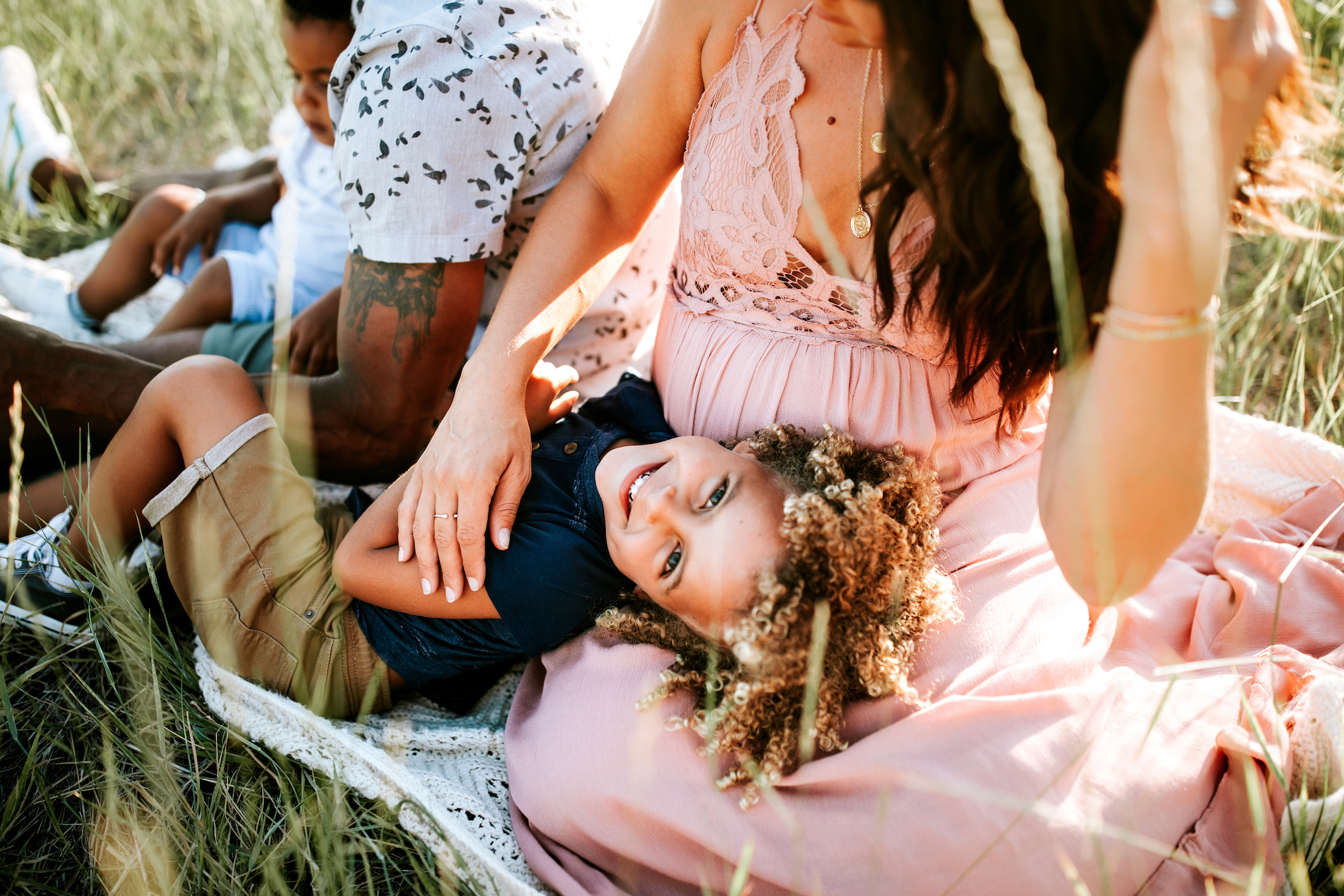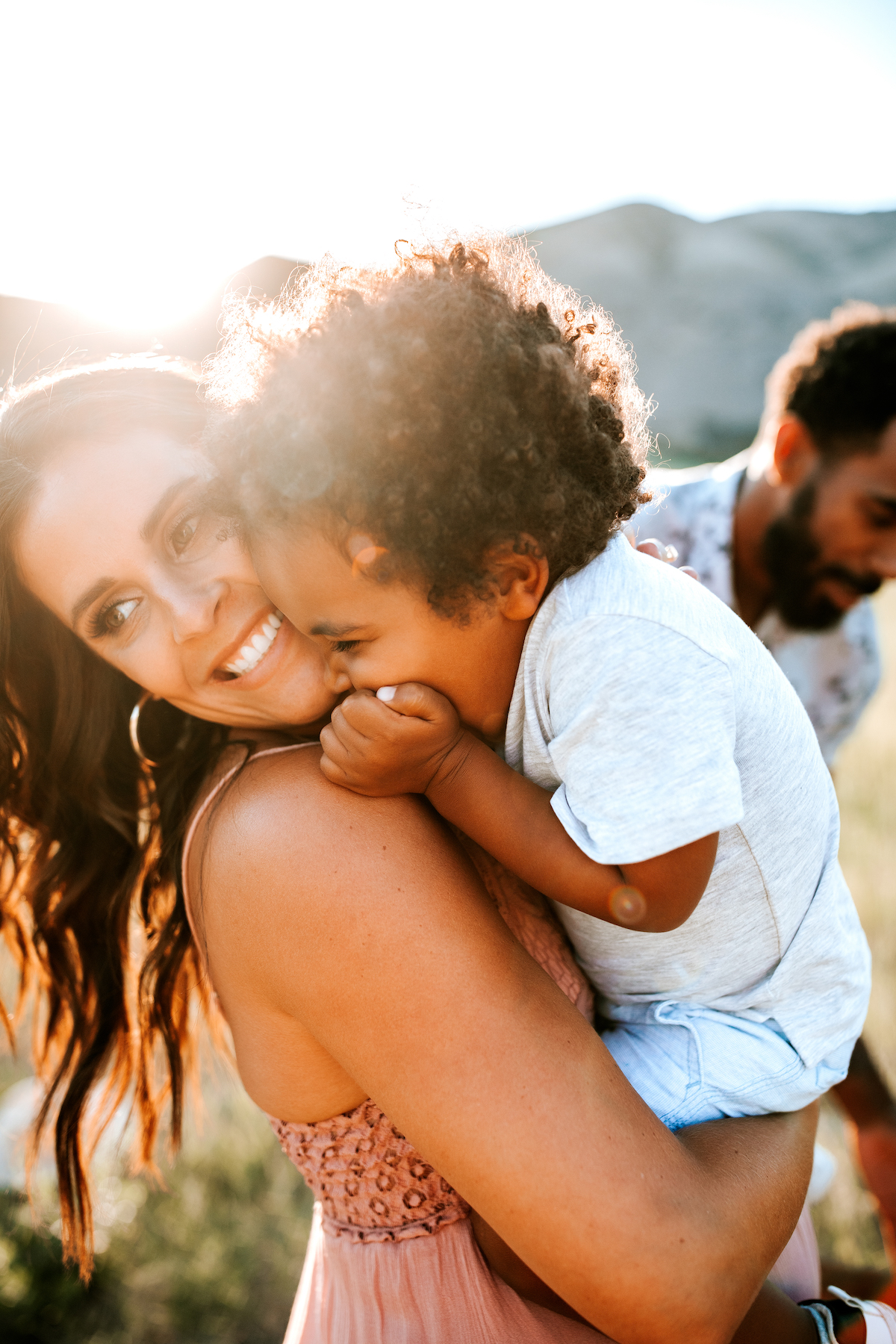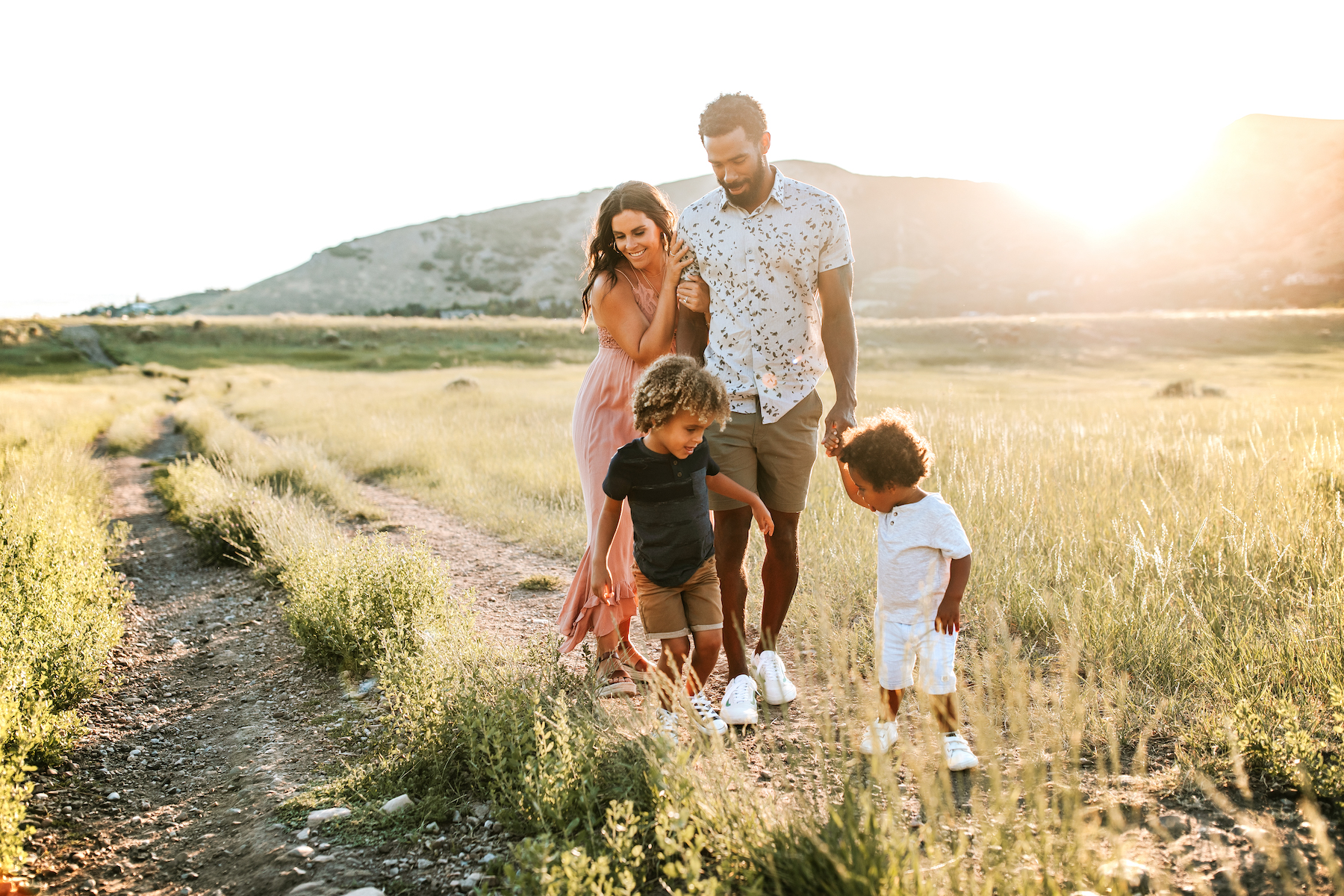 I hope you all find this list helpful. I know I did and this is my third time around! There were so many wonderful suggestions and recommendations for my new baby that I can't wait to try. I also have a ton of stuff from my previous two children that I need to go through and start organizing!
Below are some images of my older two children with products discussed in this post.
Live votre rêve!