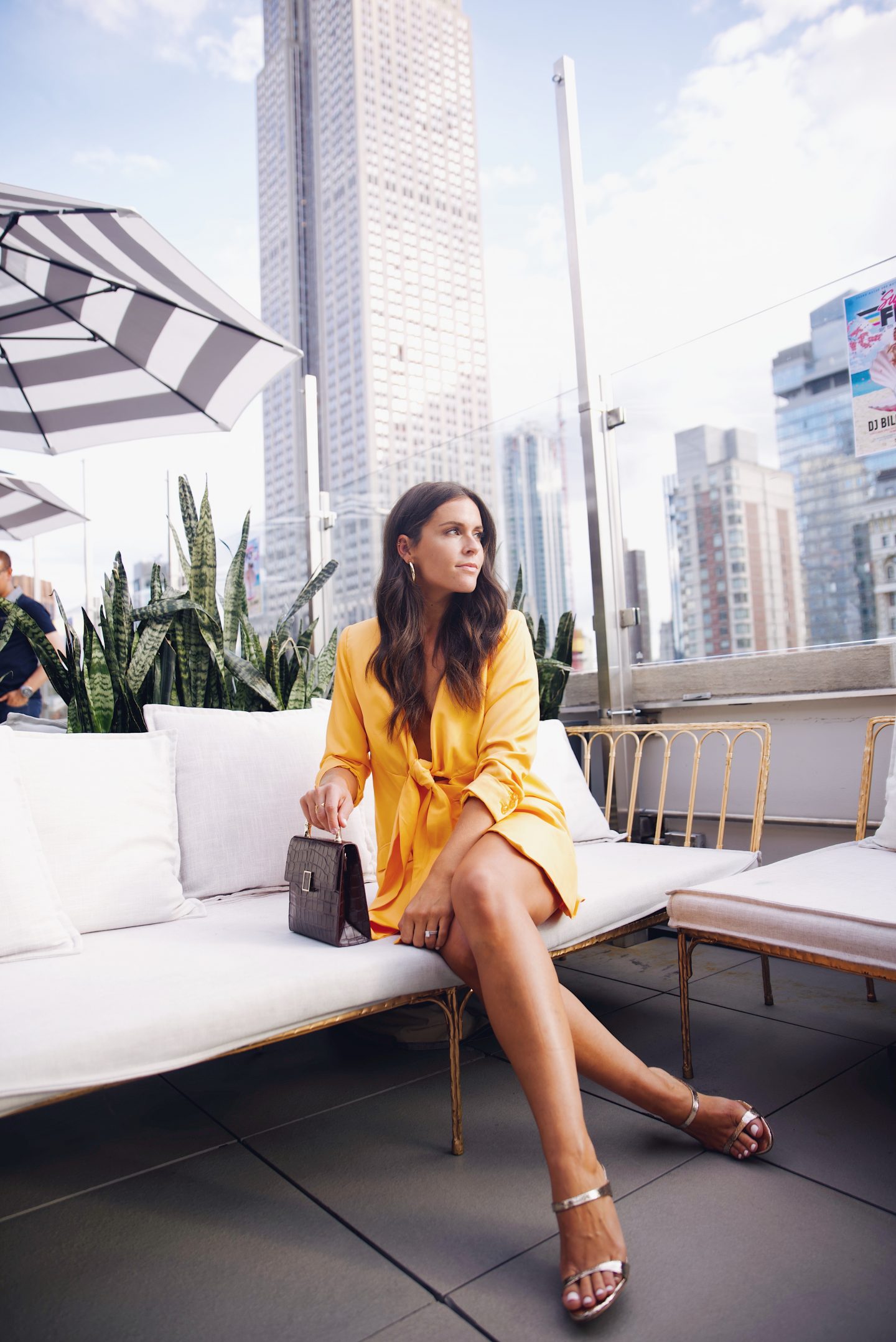 Next weekend I will be attending my first wedding since last summer! I haven't attended a fall wedding before so I am excited to find the perfec thing to wear (for me, my mom, dad and my sister!). The fall wedding we are attending says it is black tie optional. Although my dad won't we wearing a tux since the invitation says optional he does need to wear a suit and tie. As far as the ladies go, our dresses need to be slightly dressier than we were originally going for. I had a one should Misa dress that I was going to wear but now I think I need a long dress!
I am definitely going to rewear a dress so I'll be shopping my dress closet for the perfect dress to wear to a fall wedding. My mom and sister will be browing my dresses as well! I have talked about wedding guest attire before (read that here) but the focus was more on summer. This post is all about fall. I love looking online at clothes and there are some pretty fabulous dresses and accessories for fall right now so I decided to put together outfit options for a fall wedding by category. I even snuck a few things in for the men.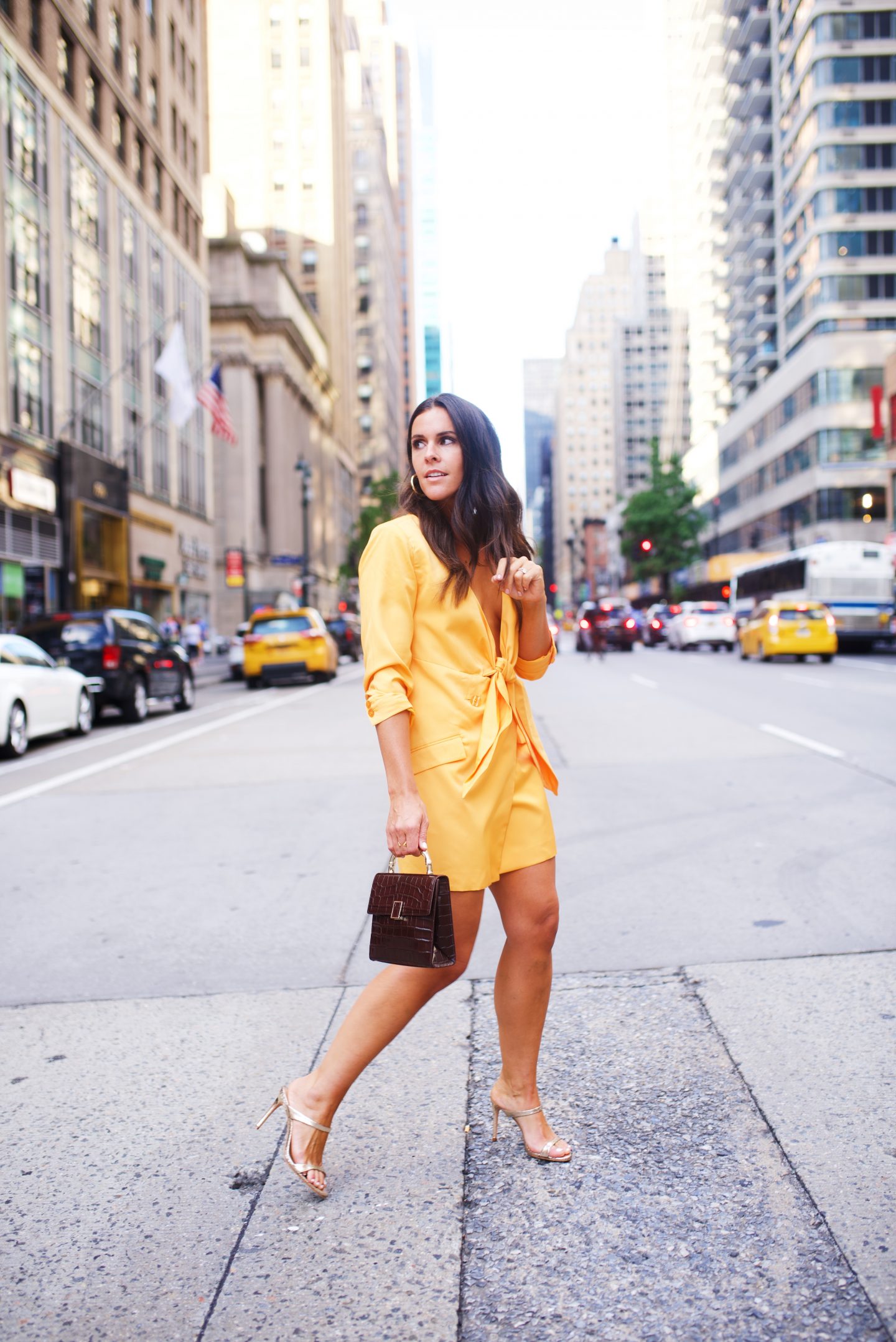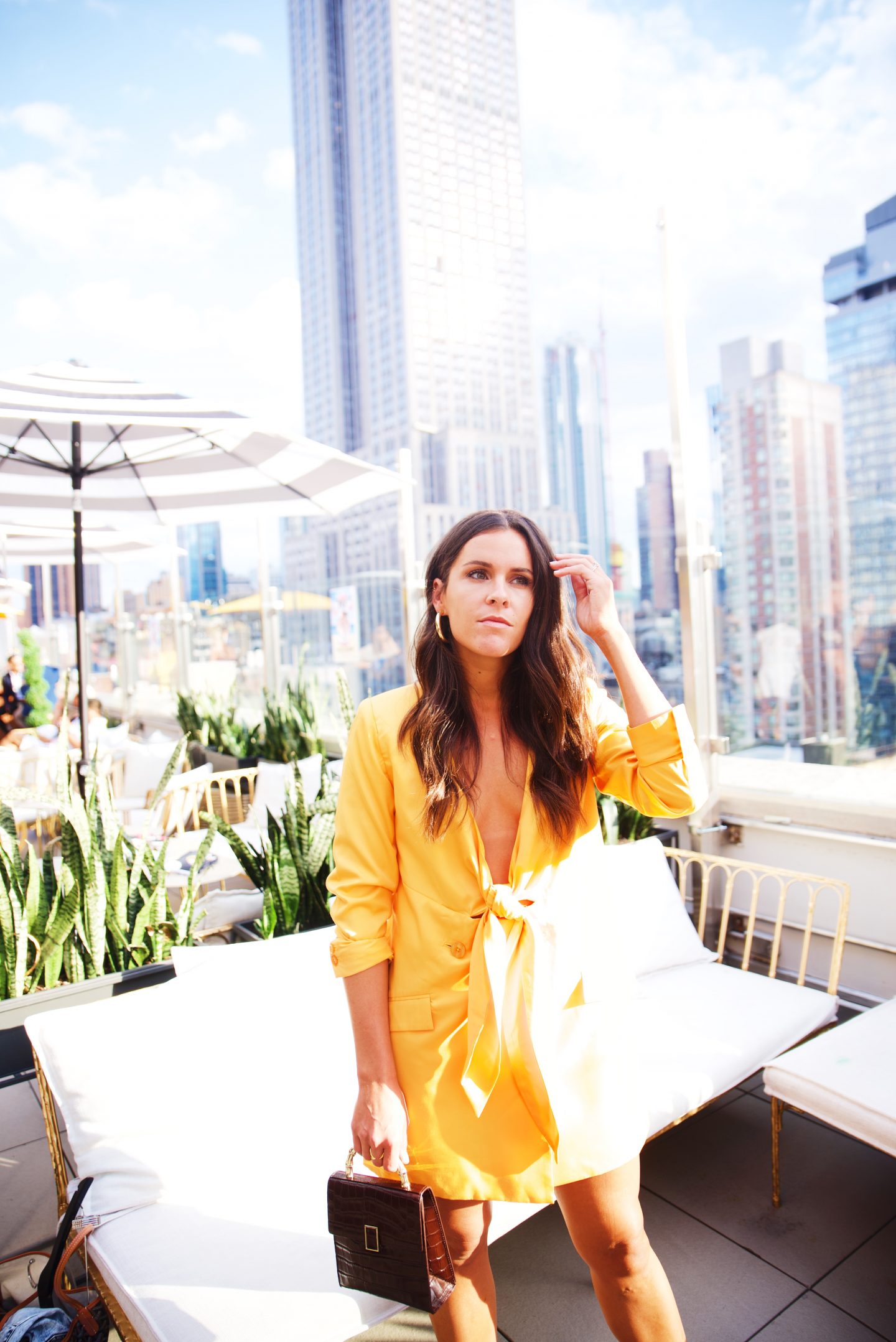 Outdoor Wedding //
Some fall weddings outdoors there could be snow and others there could be sun and 80 degrees. I went to an October wedding that was meant to be outside but it was sleeting so it had to be moved inside. It is always a good idea to check the weather before the wedding and bring a layer just in case! The most important part of dressing for an outdoor wedding is your shoe choice. No one wants to be walking around soggy grass with their heels sinking or trying to avoid damp grass in their nude suede shoes. Where a block heel or wedge and in the fall consider a bootie!


Cocktail Attire Wedding //
If a wedding does not include the dress code you are safe with cocktail attire. A midi length dress and a shorter dress will both work and any fabric is safe (depending on the season- no eyelet or linen for fall). This is a time for men to be flexible and possibly have a little fun with their wedding guest look. They can wear khakis, with a dress, shirt and blazer, a slim suit with crisp sneakers, or a dark t-shirt with a suit but never shorts, and never jeans.
Black-tie Optional Wedding //
I have attended two black-tie weddings to be exact and you better believe I was in a floor length dress. The first black-tie wedding we were to wear black or white the second one the dress code wasn't as specific. Black-tie doesn't mean you have to wear black but men should wear a tux and women should wear a floor length gown. If the dress code says optional then men don't have to wear the tux but are encouraged to wear a dark suit and tie and women should wear a longer dress or fancier cocktail dress. Materials are important here.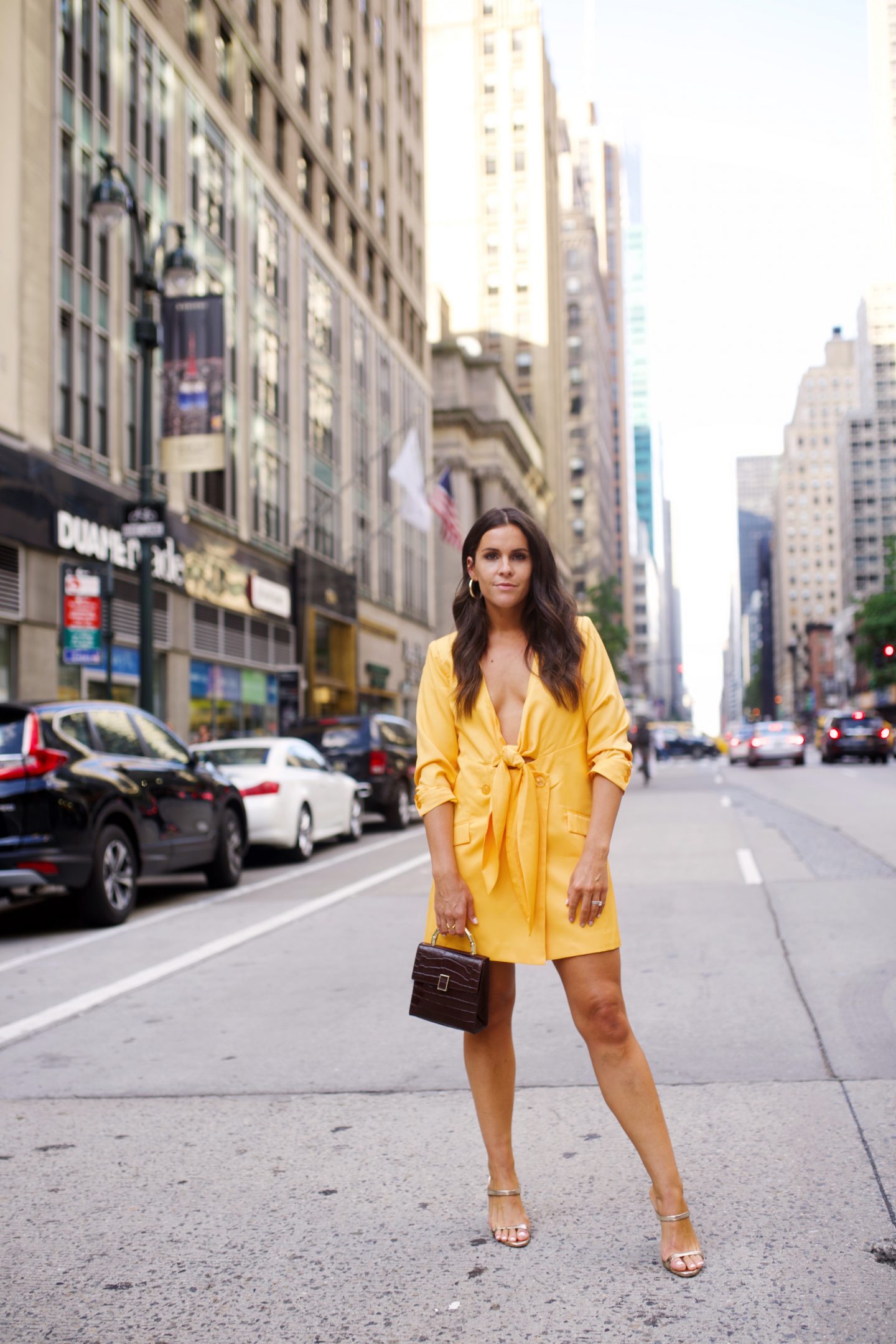 The Breakdown:
I was inlove with this dress online and was so hopeful it would fit. This dress is very loose and comfortable. The neckline is very low so you have to be causious and you may want to wear a bralette or double sided tape. I had originally picked out these pretty square rhinestone earring to pop against the yellow but when it came time to get dressed I couldn't find them! I was so frustrated but these thick gold hoops from Target did the trick.
dress | l'Academie 'The Camille Mini Dress'
shoes | Schutz 'Reanna Heel'
earrings | Sugarfix by Bubblebar 'Acryclic Hoop Earrings'
bag| Loeffler Randall 'Mini Tani Croc-Embossed Leather Bag'
Live votre rêve!