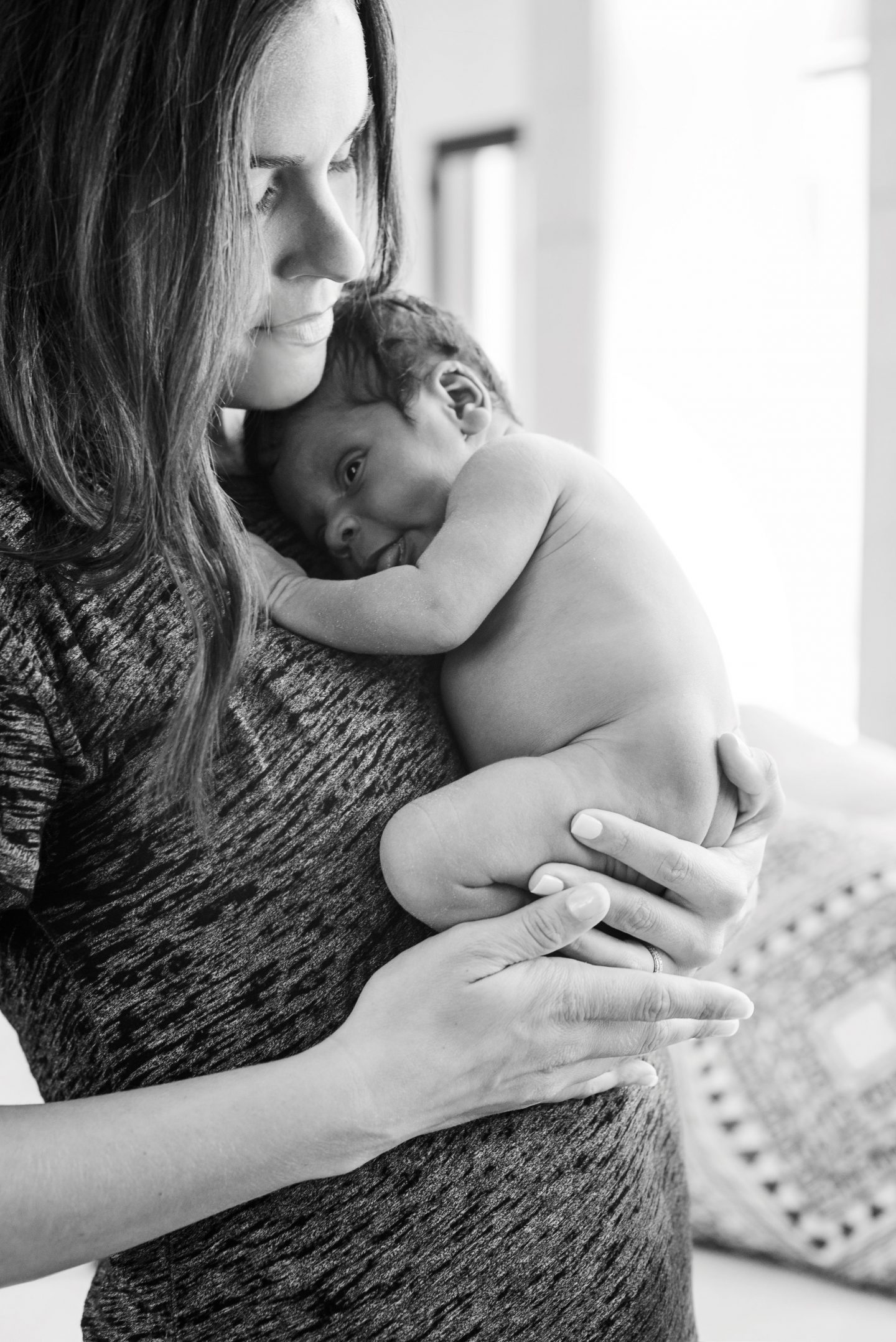 Today in the mail I received Noah's birth announcements and I cannot believe how much he has changed in the past 10 weeks. Noah and Myles are very different babies and had extremely different entrances into this world. If you missed Myles's birth story you can read it here.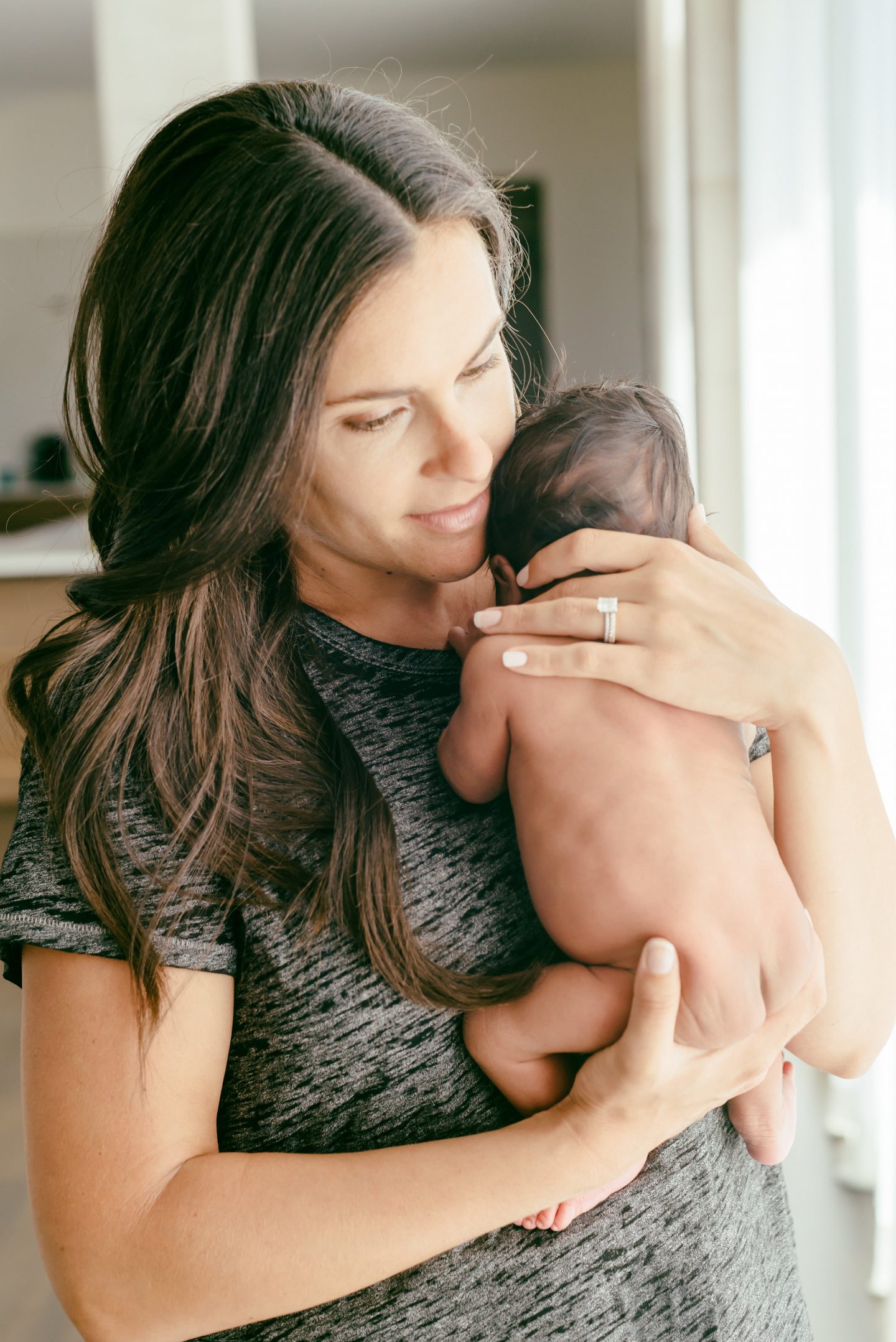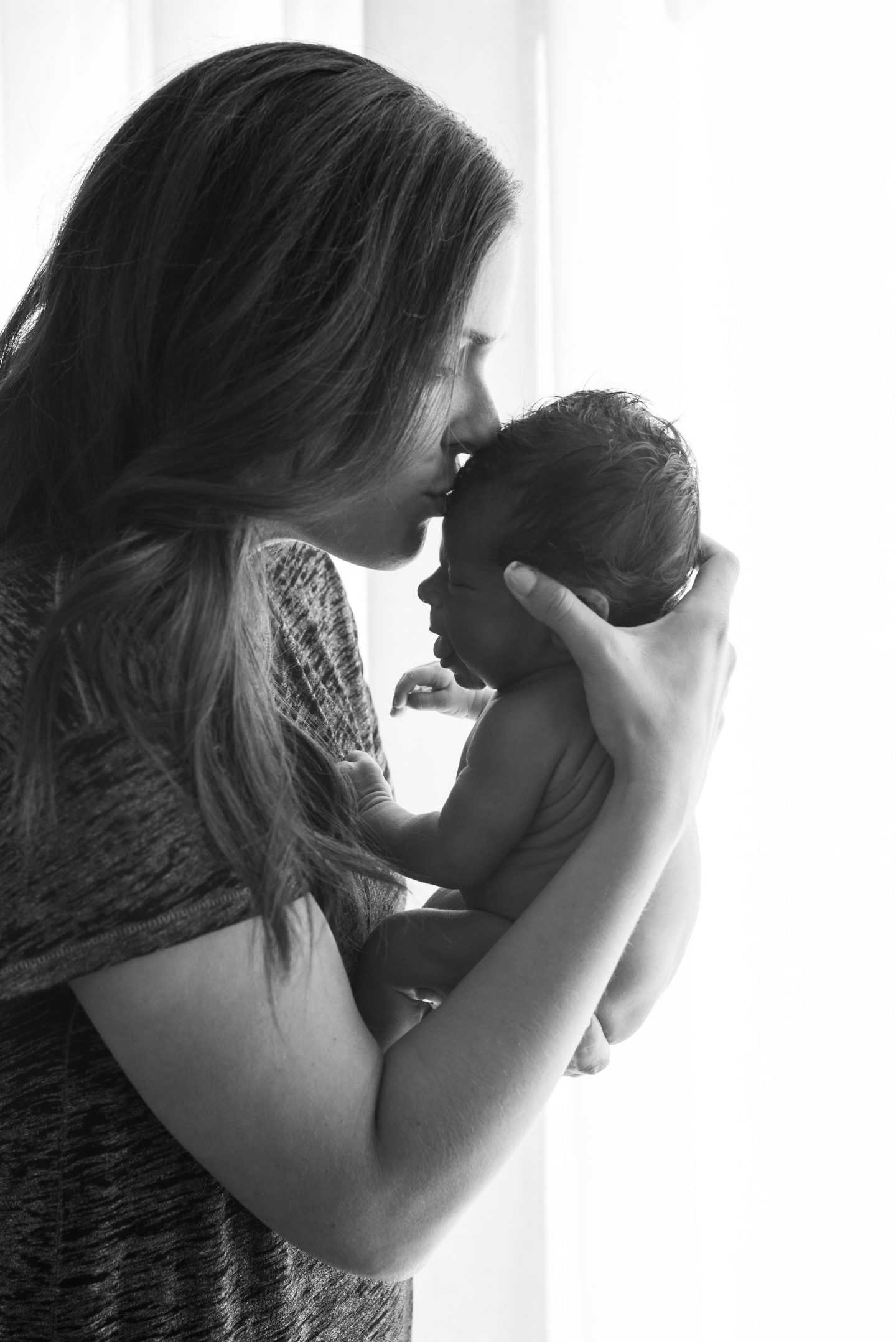 As you know from reading my other story I had an emergency C-section with Myles and a VBAC (vaginal birth after Cesarean) with Noah. Having a VBAC was so rewarding because it was something I really wanted to try but I wasn't sure my body was capable of.
During my first appointment after finding out I was pregnant, and every appointment after that, I was asked if I wanted to schedule a C-section. I always got emotional when I answered the question because I was confused and I didn't know what decision was right. I wanted to experience a vaginal birth but I wanted what was safe for the baby too. I also didn't want to go through the pains of labor and end up with a C-section as I did with my first delivery. I was told I was a good candidate for a VBAC because I was young and in shape, the only thing that put me at a slight risk was that this delivery was within two years of my cesarean. My plan was to wait till the last minute and decide at that point. If I felt like the baby was really big and had a chance of getting stuck I was going to schedule a C-section.
I didn't feel as much movement during the early stages of this pregnancy and I actually felt that was a good sign because Myles was so active in utero and is quite the active little guy today. I figured I was going to have a calmer baby, one that wouldn't outrun me by 2! I learned during my first ultrasound that the reason I wasn't feeling as much movement was because I had an anterior placenta. It was nothing to be concerned about, I just wouldn't feel as much movement because the placenta was in the way. The doctor later informed me that the baby's umbilical cord was not attached to the center of the placenta. For a split second, I was really scared but was once again informed there was nothing to worry about and the doctor would want to keep an eye to make sure the baby was growing properly. I like to find the positive in everything and in this situation the baby had a chance of being a little smaller which to me meant I had a better chance of pushing him out and having a VBAC! What was really comforting is that one of my sisters twins' umbilical cord was barely attached at all and although born at 30 weeks he is perfect. Towards the end of my pregnancy, another little issue popped up. Noah was face up. He was head down but face up which can cause issues with delivery. Babies can rotate themselves during labor and there are certain positions to help the baby rotate also.
One week and one day before Noah's due date I was taking the dog to the vet to get groomed so he would be fresh and clean when we brought the baby home. I noticed some cramping during the drive to the vet and wondered if it was a sign of labor but the cramps were so inconsistent I figured it was Braxton Hicks. This pain continued throughout the day and I stayed busy. While Myles napped I was doing some work that turned into me tracking my pain. I was having pain every 8 minutes consistently but the pain was only 15-30 seconds and that varied. I told my husband what was going on but was very nonchalant about it. I met my sister and her family for dinner and wasn't sure if I should share with them what was going on. I didn't want to get any ones hopes up thinking I was in labor and about to have the baby when I was probably having false labor pains. The cramping was pretty bad and every 8 minutes I was silent and stopped talking so I decided to explain why I was acting so strange. When I got home that evening it was a perfect night so Michael, Myles, Rio and I took a walk and talked about what was going on. I was coming up with every excuse not to be in labor because I didn't want to be that girl who goes to the hospital thinking she's in labor only to be sent home. My only concern was how I was supposed to fall asleep.
I somehow fell asleep but was waking up every hour because I was uncomfortable and at 3:15 am my water broke! That, I was NOT expecting. If you know me, you know I didn't have anything packed so I started doing that right away. I didn't wake my husband or call my sister (who was on baby call) until I grasped the situation. I knew I had to deliver within 24 hours since my water broke but it was so early in the morning I felt bad having my sister come over or to call our parents. By 4:00 am we were up and ready to go and my sister was over so to stay with Myles. I had thought I was going to be really emotional leaving Myles and that he wasn't going to be my only baby but I didn't have those feelings once labor began, I was just excited to be on my way to meet my other baby!
We arrived at the hospital, and since my water had broke and I was having contractions, I knew we'd be staying. We arrived at triage and had the normal routine. I did have to get hooked up to oxygen and I was thinking, here we go again. We called our parents, even though it was 4:30 in the morning, and let them know what was going on. We were very excited as we headed to labor and delivery. I was progressing much faster than I did with my first pregnancy. In triage, I was 3 cm and by the time I was in the delivery room I was 5 cm. While I was there my doctor broke my second membrane of water (I had no idea we had 2 membranes of water!)/ That got me to 6 cm and we were moving right along. The baby was still face up but I was feeling confident I'd be able to deliver this baby. I got my epidural and once again it didn't hurt. This anesthesiologist was very informative, I learned so much and had felt like it was my first time having an epidural. During my first pregnancy, I was in so much pain and convulsing that I must have completed blocked out the epidural process.
I still was feeling more pain than I wanted during contractions but apparently I was supposed to because they don't want you all the way numb, I could also still feel and move my legs. Eventually, I could only feel the strong contractions. The nurse said I was at 9 cm and she could feel the baby's head and I would be ready to push soon. She was going to get me the peanut ball to help get Noah to turn face down and asked me to do a practice push first. Turned out I was ready to actually push and Noah had roated himself on his way down the canal. It was so weird because I had no idea what I was doing and how to push. I could not believe I was about to deliver my baby!!! It was such a smooth delivery. I only pushed for 4 contractions and at 9:09 am Noah was born. On the last push, my doctor did use the vacuum to help Noah out because he was in a little bit of distress. My doctor was so calm, I had no idea the baby was showing any signs of distress and was so thankful for that. They put little Noah on my chest, Michael cut the chord and it was beautiful. I couldn't believe everything had happened so gracefully. I got to do skin to skin for over an hour. It was strange holding my baby but having no idea what is size was. He nursed, our family came to visit and it was relaxing and exciting.
They say labor is quicker with your second child and that was the case for me. I was only in labor for 6 hours from the time my water broke to the time he was on my chest. They also say each child you have is bigger and bigger. Luckily for me, that was not the case. Myles was 8 lb 7 oz and Noah was only 7 lb 4 oz and his head was in the 33rd percentile. So thankful for that little head, otherwise I don't think I would have been able to get him out!  I will say pushing is hard, I thought every blood vessel in my eyes was going to burst!
As far as recovery goes, a vaginal recovery is easier than a cesarean. The best part about it was that Myles was able to sit on my lap in the hospital. If I had had a C-section there is no way Myles could have sat on my lap because he is so active. The strange part is I only had to be in the hospital for 24 hours. I delivered Noah Friday morning and by Saturday afternoon I was at home. I should have rested more at home but it's hard with a toddler and our house is very spread out so I was walking a lot more than I should have. After about a week I felt much better! I am so happy I was able to experience a VBAC and feel very fortunate with both my deliveries because I now have 2 perfect boys.