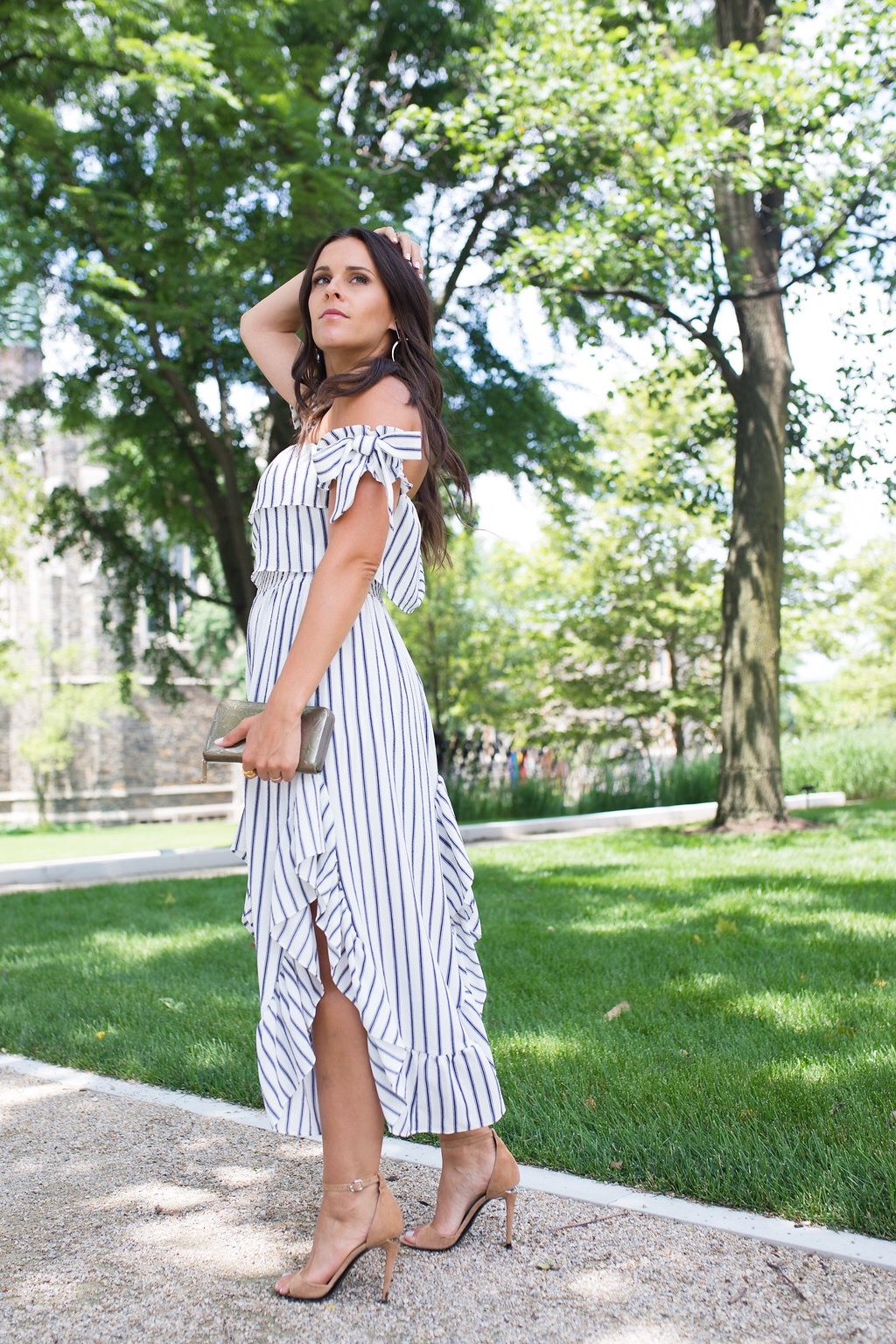 When I first saw this white striped ruffle dress I thought it was a jumpsuit. The way the bottom ruffles and slits form make it look just like a jumpsuit. I was pleasantly surprised when I tried it on and it was a dress. The bow detailing on the sleeves is so darling and really made this dress standout. I got this dress days before I would be attending a rehearsal dinner and it got me thinking, is this dress too white to wear and what is too white to wear to a wedding?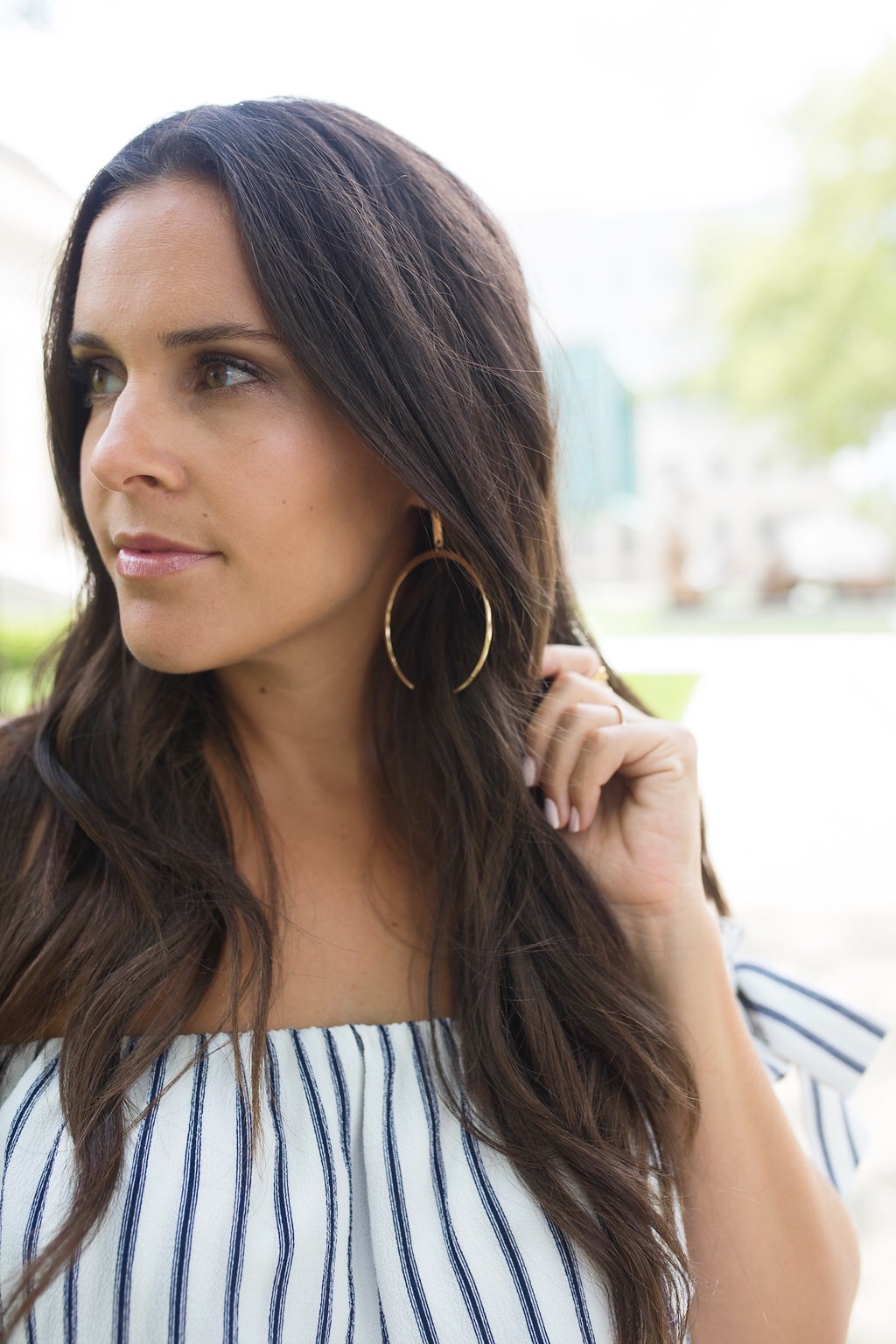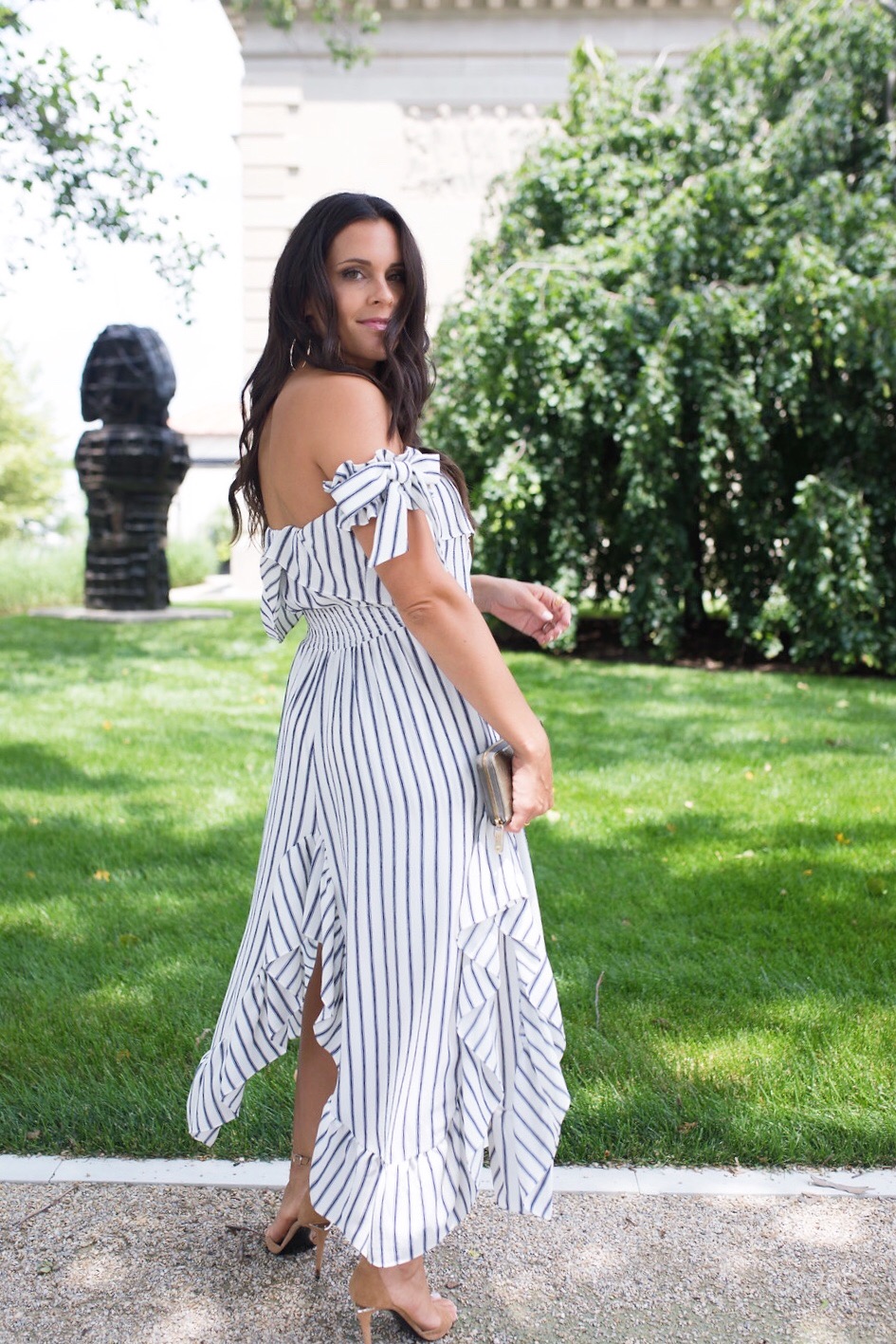 Bridal showers, rehearsal dinners, and weddings are the three events that women have to be really thoughtful with what they wear. It's always up to the bride to decide if you can wear white, cream, ivory, off-white, etc. to their big events. If you don't know the bride don't even think about wearing any shade of white. If you are friends with the bride or she is family ask if her she cares what you wear.
For my wedding, I wanted my mom and mother-in-law to wear cream with gold or silver undertones because they looked tied in with the bridal party and made pictures look great. If a wedding guest wore white I would have been like "what the heck?" but I would not have let it bother me because it really doesn't matter. For my rehearsal I didn't wear white myself and it didn't bother me one bit if anyone else wore white.
One time I wore a cream lace dress to my friends bridal shower. I asked if she cared and she said she didn't. She was the type of friend I knew wouldn't mind but I wanted to ask anyways. I also attended a wedding where the bride walked down the aisle in a stunning red Vera Wang gown and the wedding guests were required to wear white or black!
You're better safe than sorry and I'd stay aways from white, cream, ivory or off-white when attending anything wedding related unless you are given the OK from the bride! Beware, she may be offeneded by just you asking if you can wear white.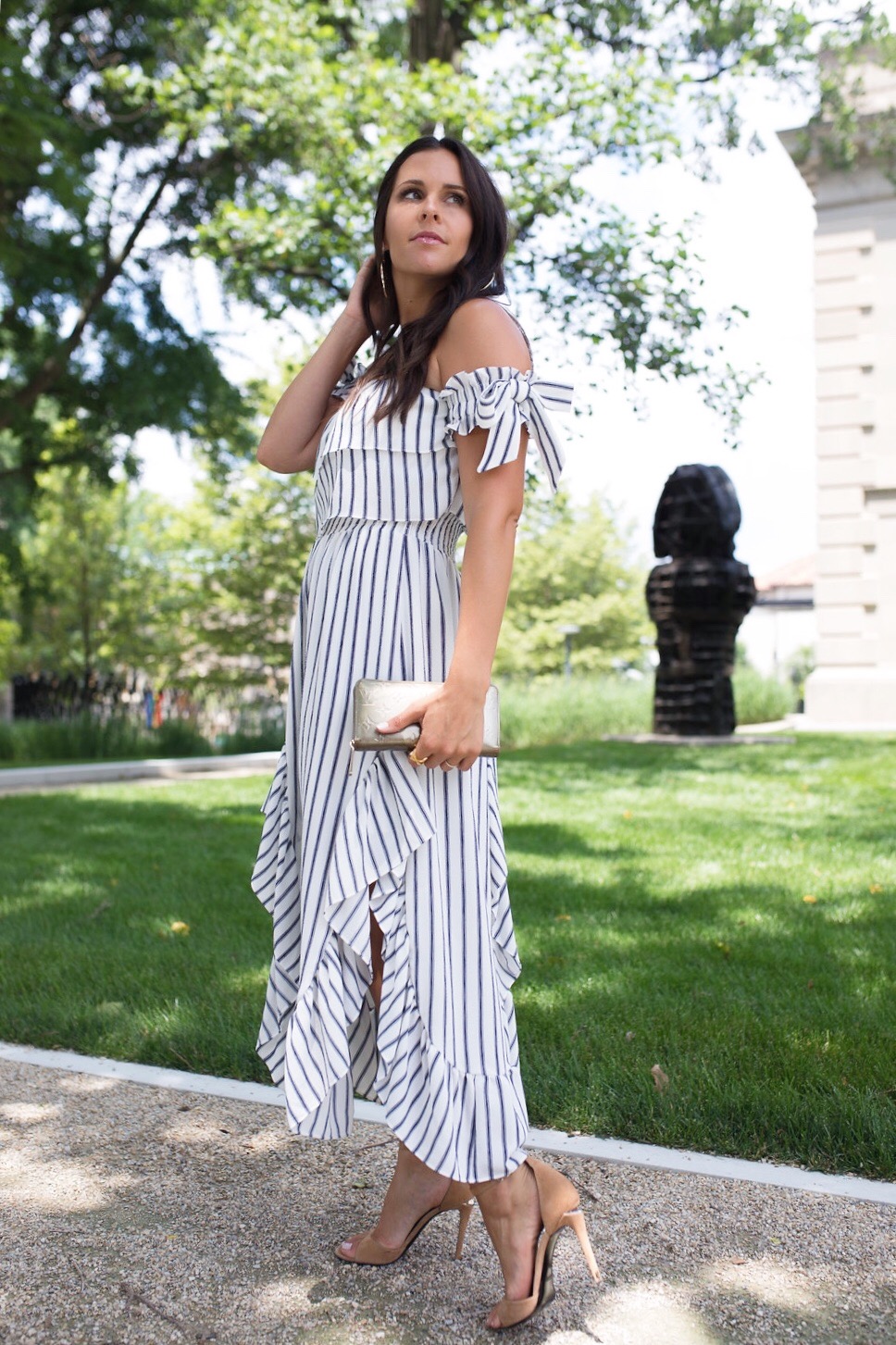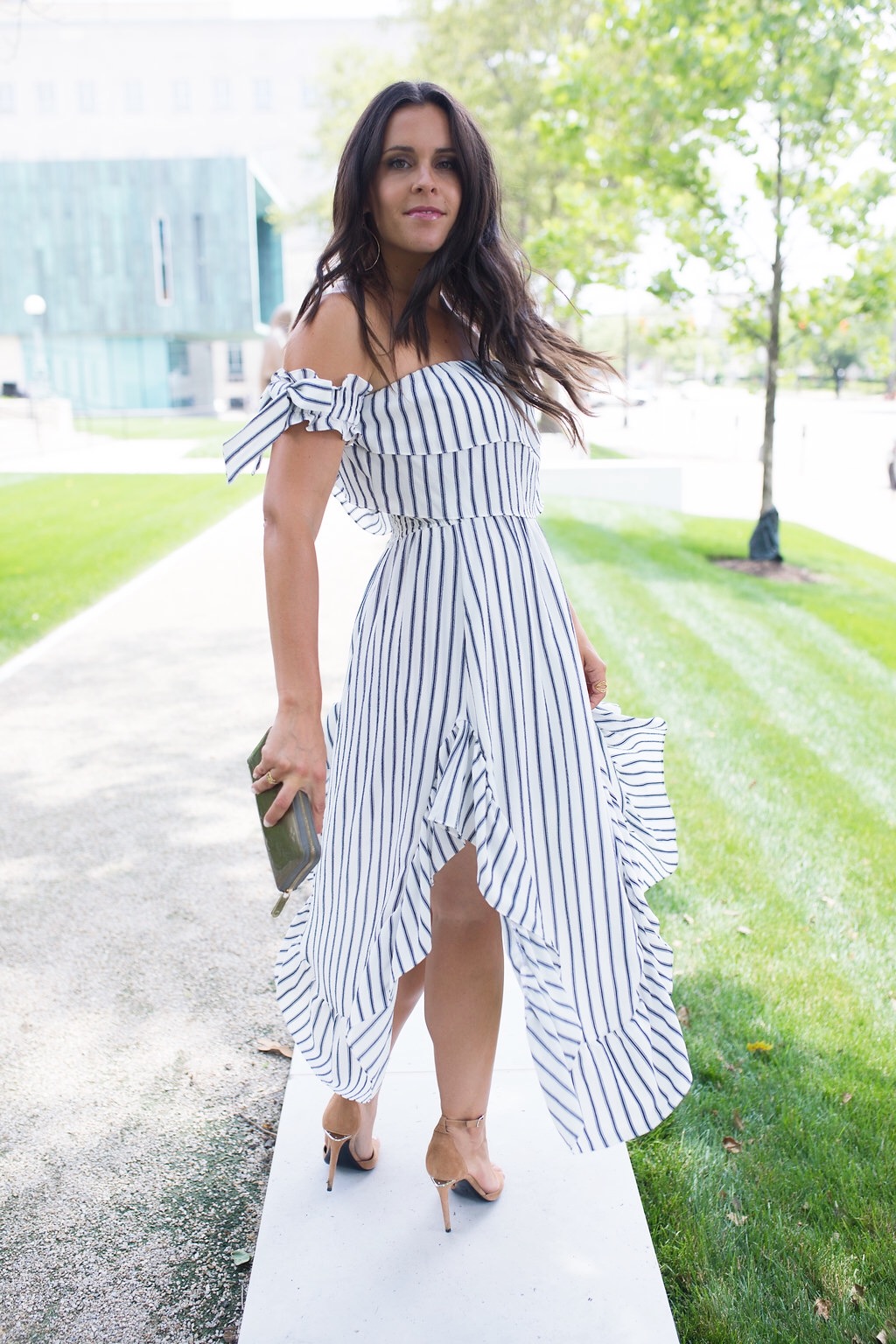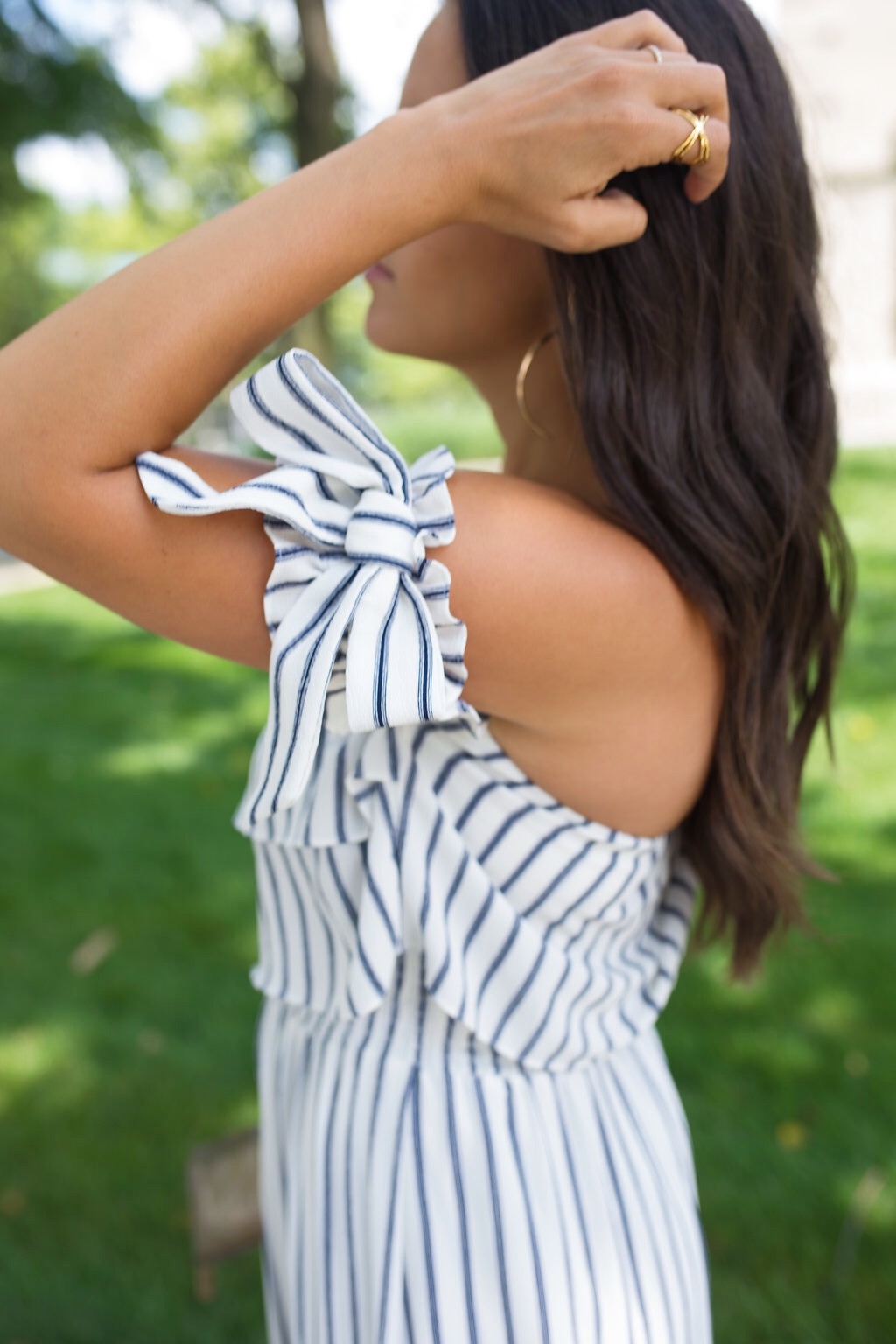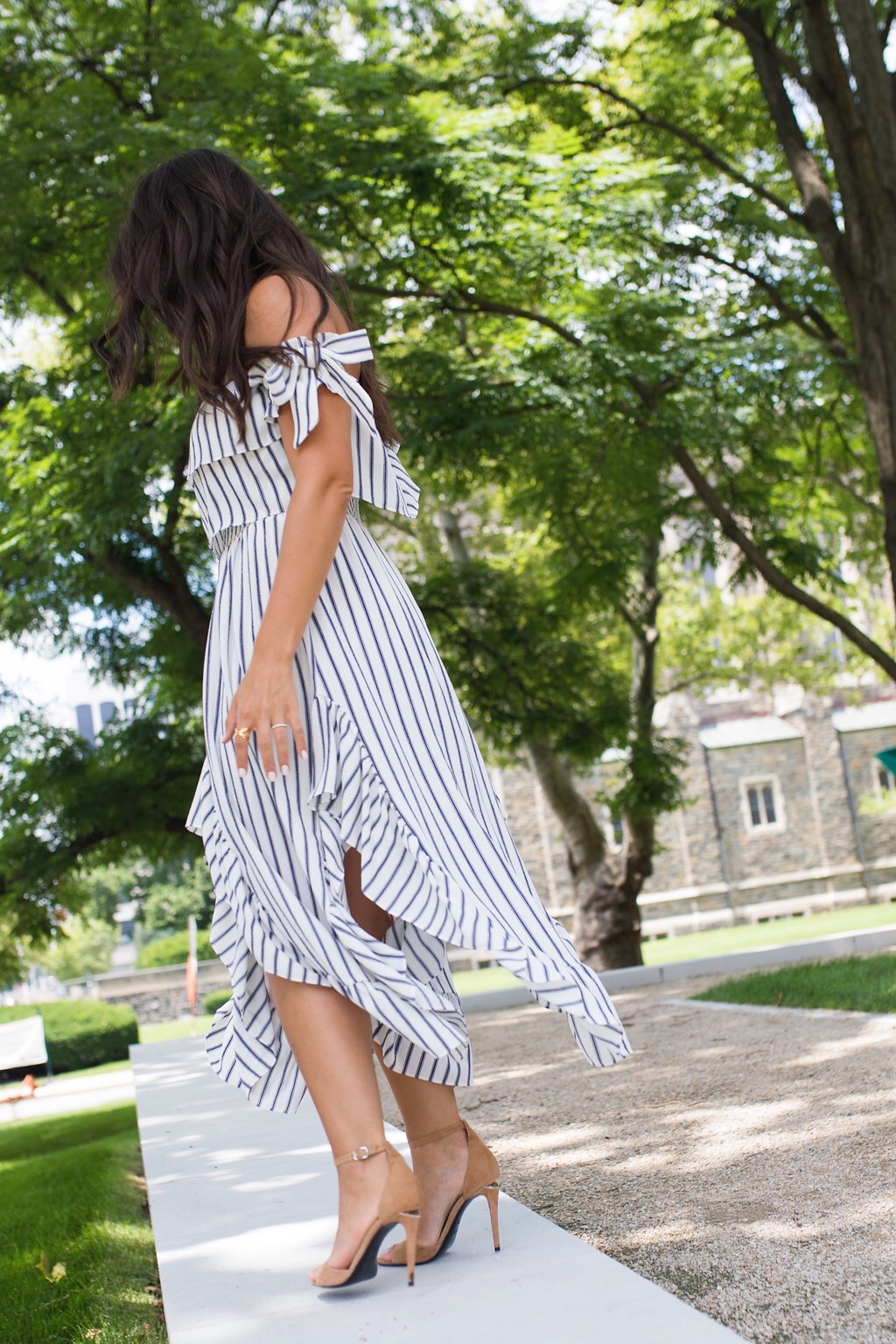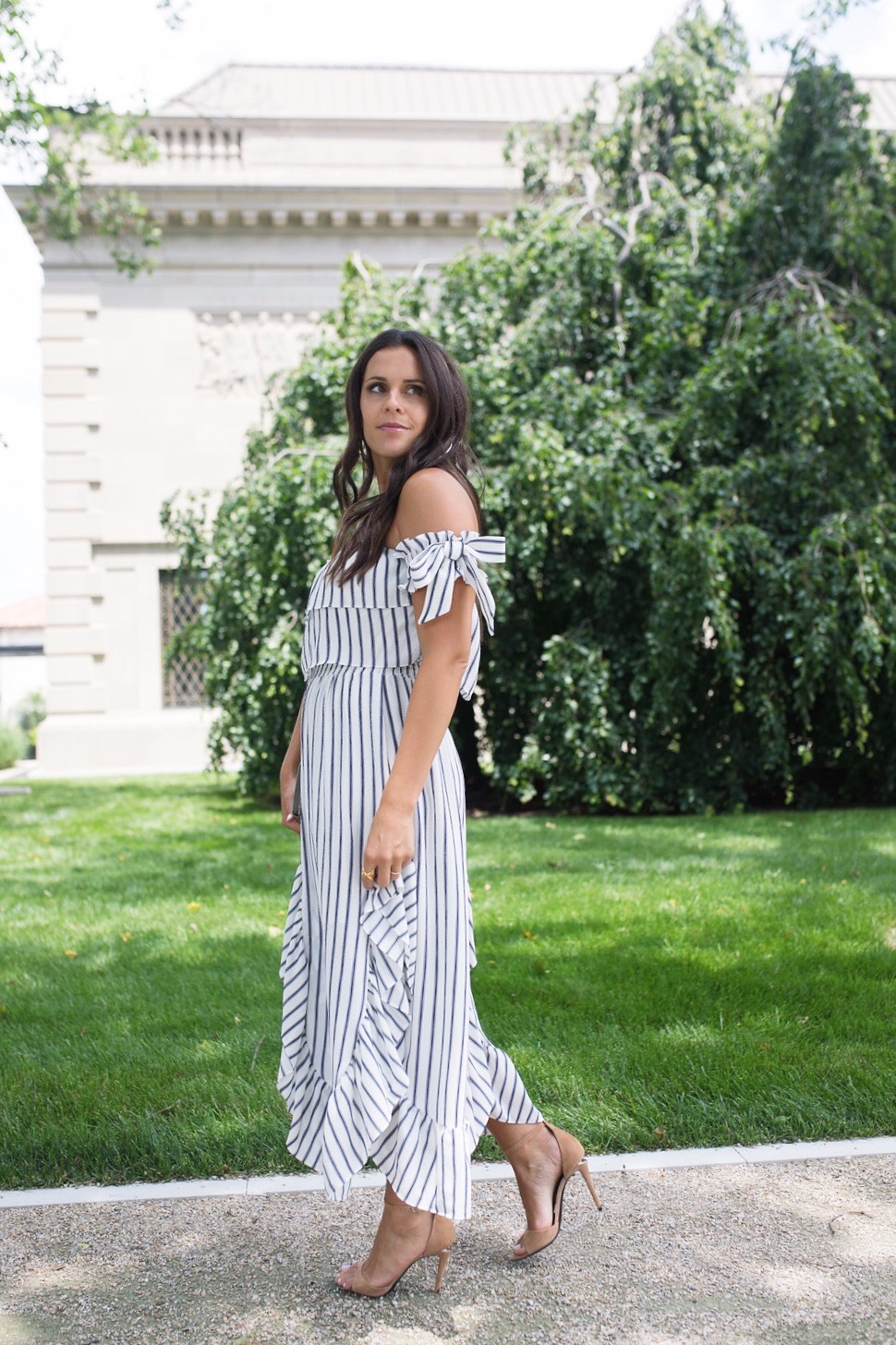 The Breakdown:
This dress is so much prettier on than hanging on the hanger. Once I had it on I felt like I had to have it. I wasn't sure where I was going to go in it, but somewhere. I didn't end up wearing this to the rehearsal dinner but I had my birthday and our anniversary in the same week and knew I'd wear it to something! I stuck with nude shoes to help elongate my legs and a simple earring. There is a lot going on with the strips and ruffles so the dress doesn't need much. I thought I wanted to wear a necklace but none looked right, I think it was because the bow detailing on the sleeves. Sometimes you need to try a few things on until you get the right feeling.
Would you wear white to any wedding related events??
dress | Misa Los Angeles 'Rosa Dress'
shoes | Alexander Wang (similar)
earrings | from Rowe Boutique  (similar)
ring (on index finger) | Gorjana 'Skyler Cuff Ring'
Live votre rêve!