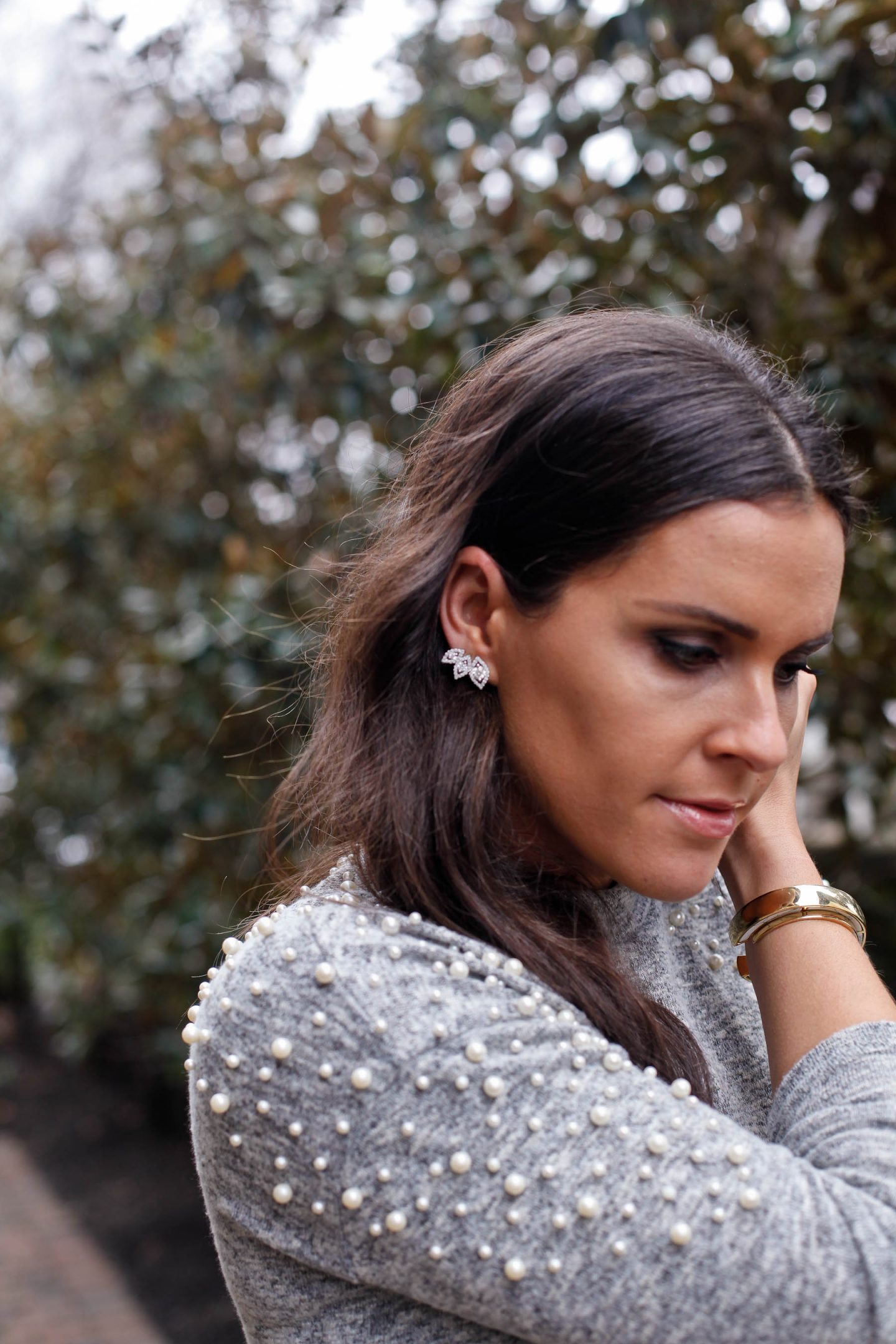 I get questions all the time on these sparkling earrings and I wish I could tell you where you could buy them. I designed these earrings for a charity event last year so they are one of a kind! I love wearing these earrings knowing the story behind them which I'll share with you all!
A friend of mine is involved in the FedEx Family House and hosted a charity event at Sissy's Log Cabin for the FedEx Family House Gala. When we arrived we were able to choose a stone for inspiration. We then grabbed a pencil and paper and got to drawing. I wanted to design edgy earrings, something that I truly would love to wear. I forgot to mention that the winning design would be created and auctioned off at the Gala and a second would be created for the one who designed the piece. Now you understand why I designed something I would love to wear!
I looked online and it looks like the technical term for the earrings I designed are earring crawlers, I guess since they crawl up your ear. Not at aritst in the slightest but was very proud of my drawing. I didn't think I would win because my design didn't seem to match the demographic of the audience, but you never know. All of the drawings were lined up and everyone present voted on their top three. After the votes were in the store owner announced 3rd place, 2nd place and finally the winning design! The winning design was not mine but was of my dear friend's and it was a gorgeous cuff made up of diamonds and emeralds.
When I came home after the event I told my husband about the night and the earrings I had designed and showed him a few pictures. I did drop some subtle hints letting hime know the earrings could be made if I wanted and that was as far as I got with sharing information with my husband. Two weeks after the event I recieved an e-mail of a CAD drawing of my design. To see my sketch in a real design was amazing and got me excited. Now I wanted to own these beautiful earrings. It was getting too close to Christmas so I didn't ask for them but I did share the CAD drawing with my husband and that was that.
On December 25th, I opened up a little box and saw these stunning earrings that I had sketched a month earlier!! I love wearing them on special occasions or to dress up jeans and a white tee.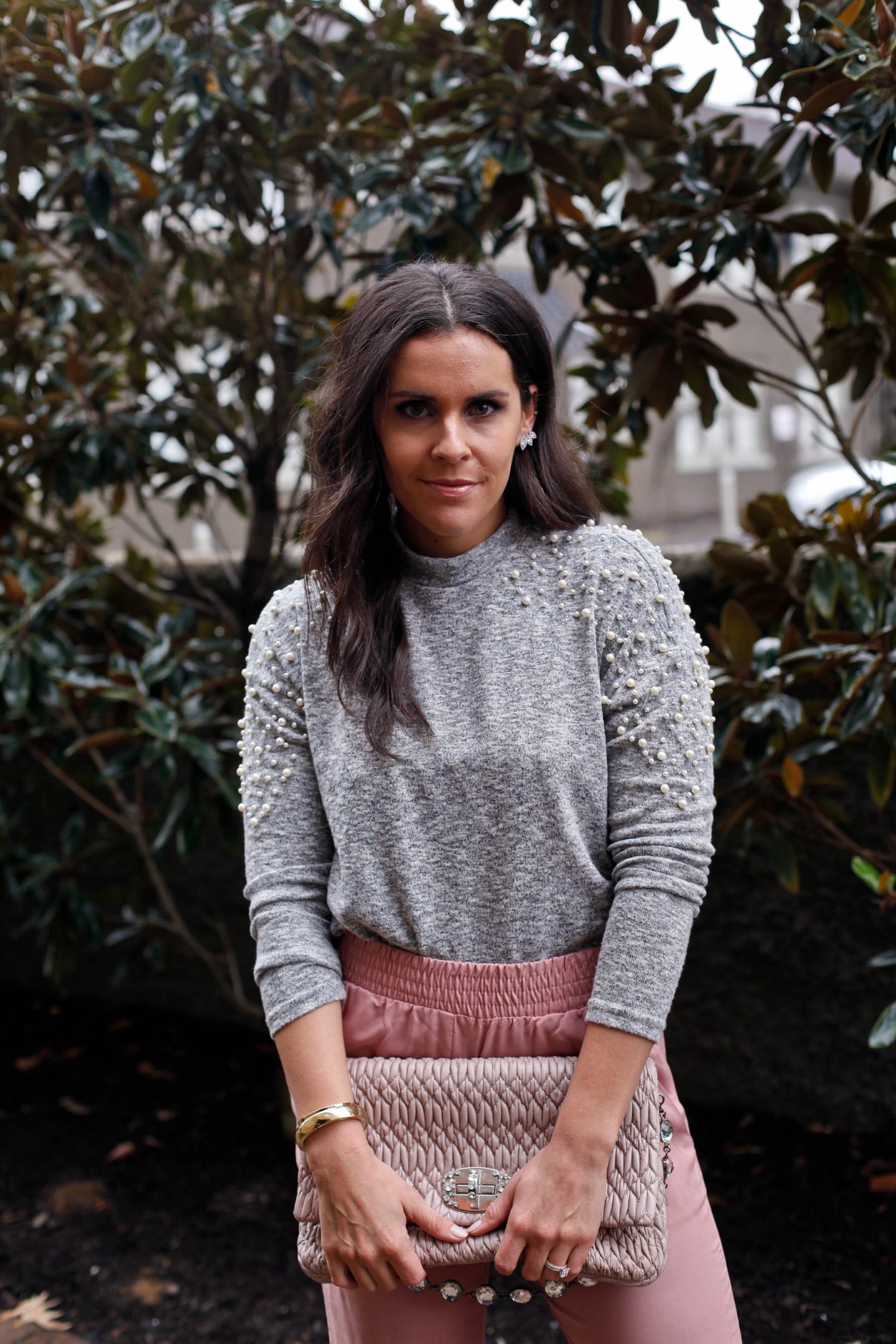 Below is my sketch the night of the event.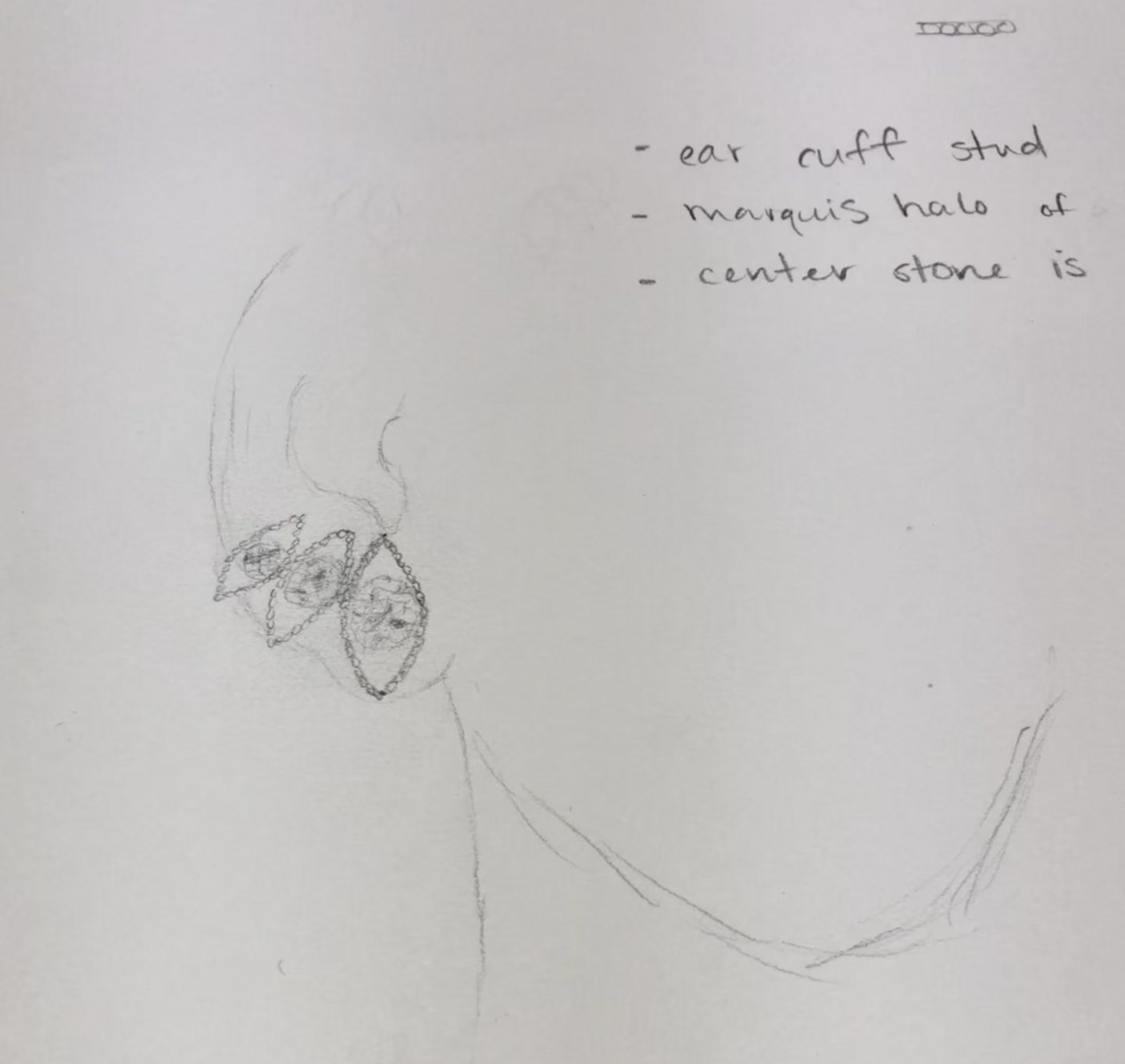 Two weeks later I recieved this CAD drawing.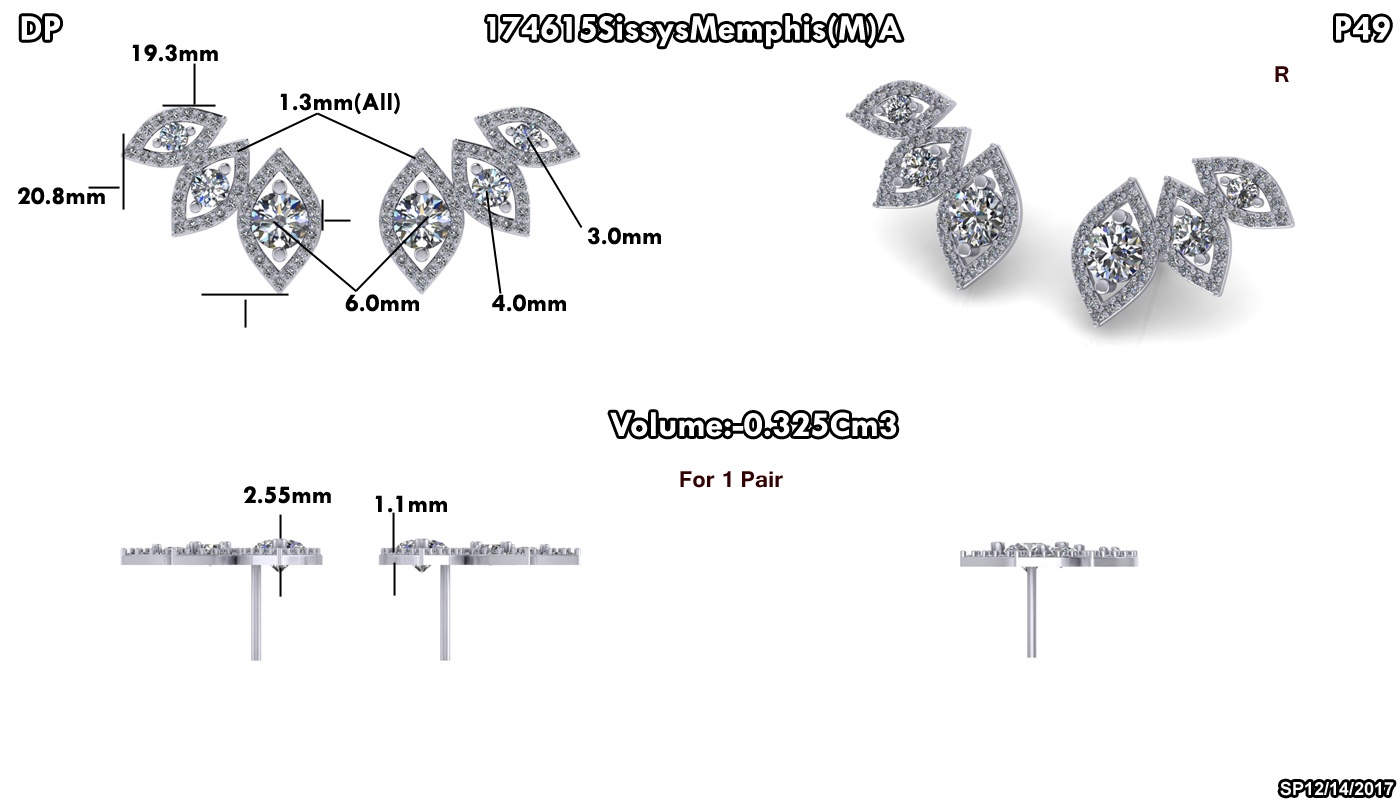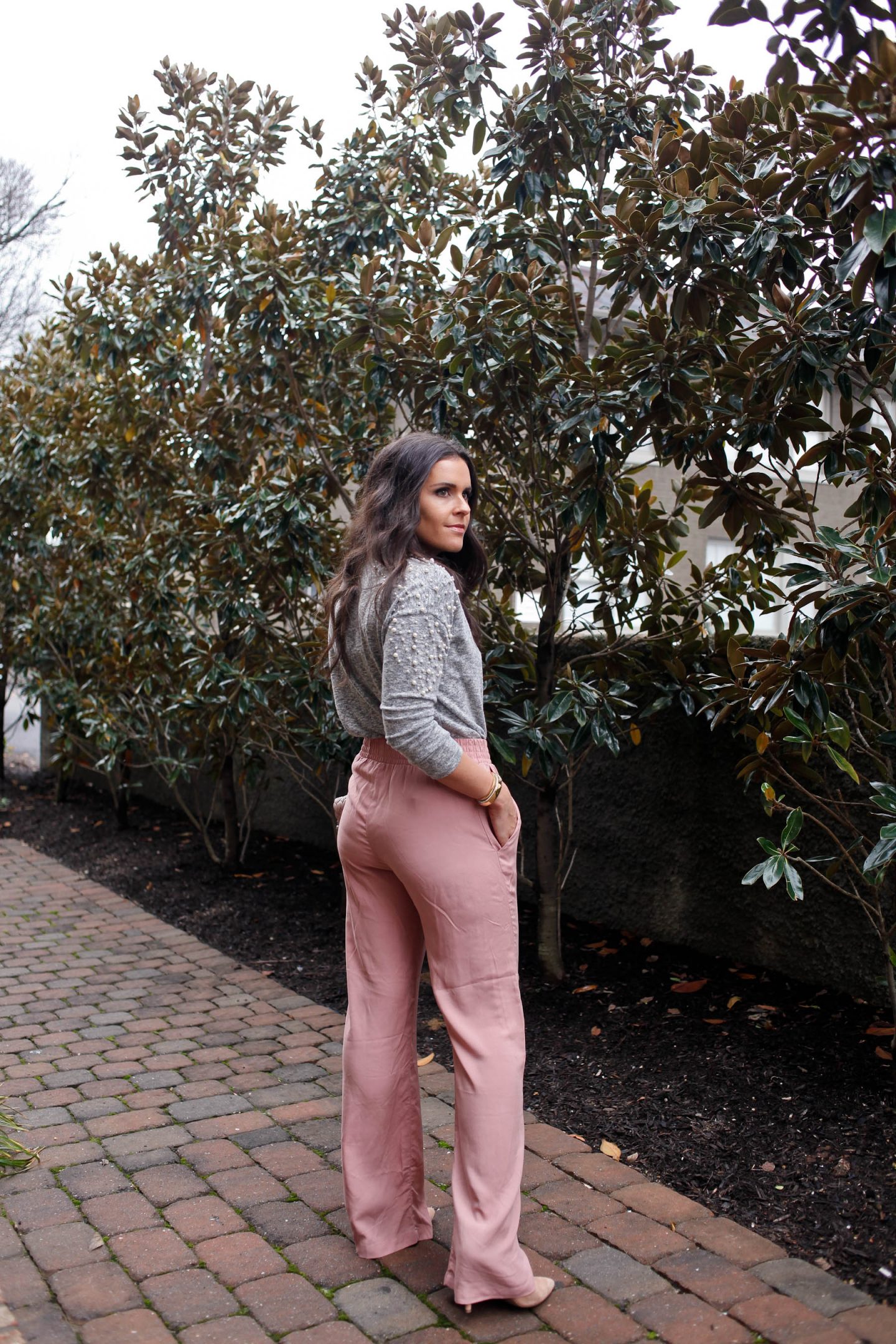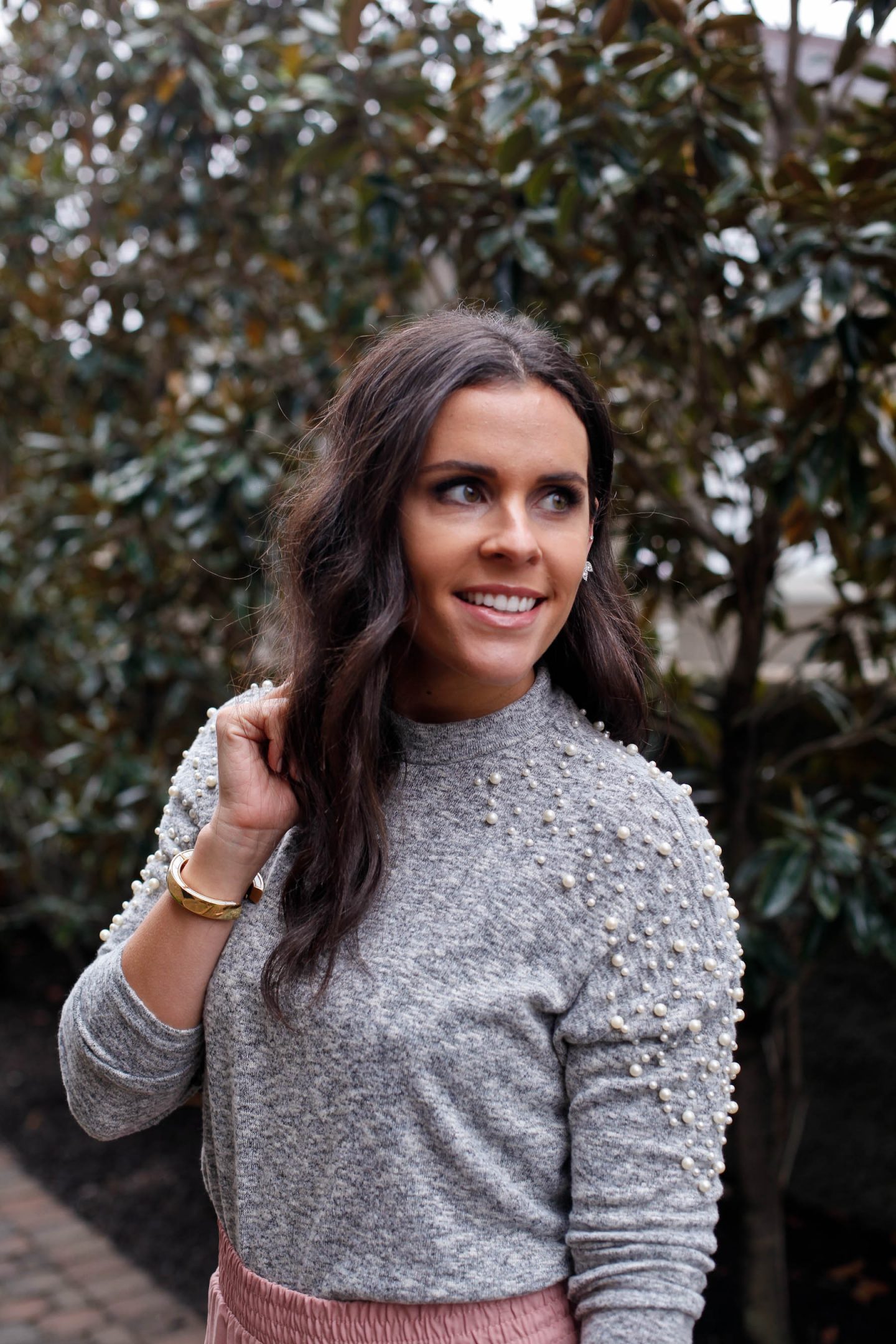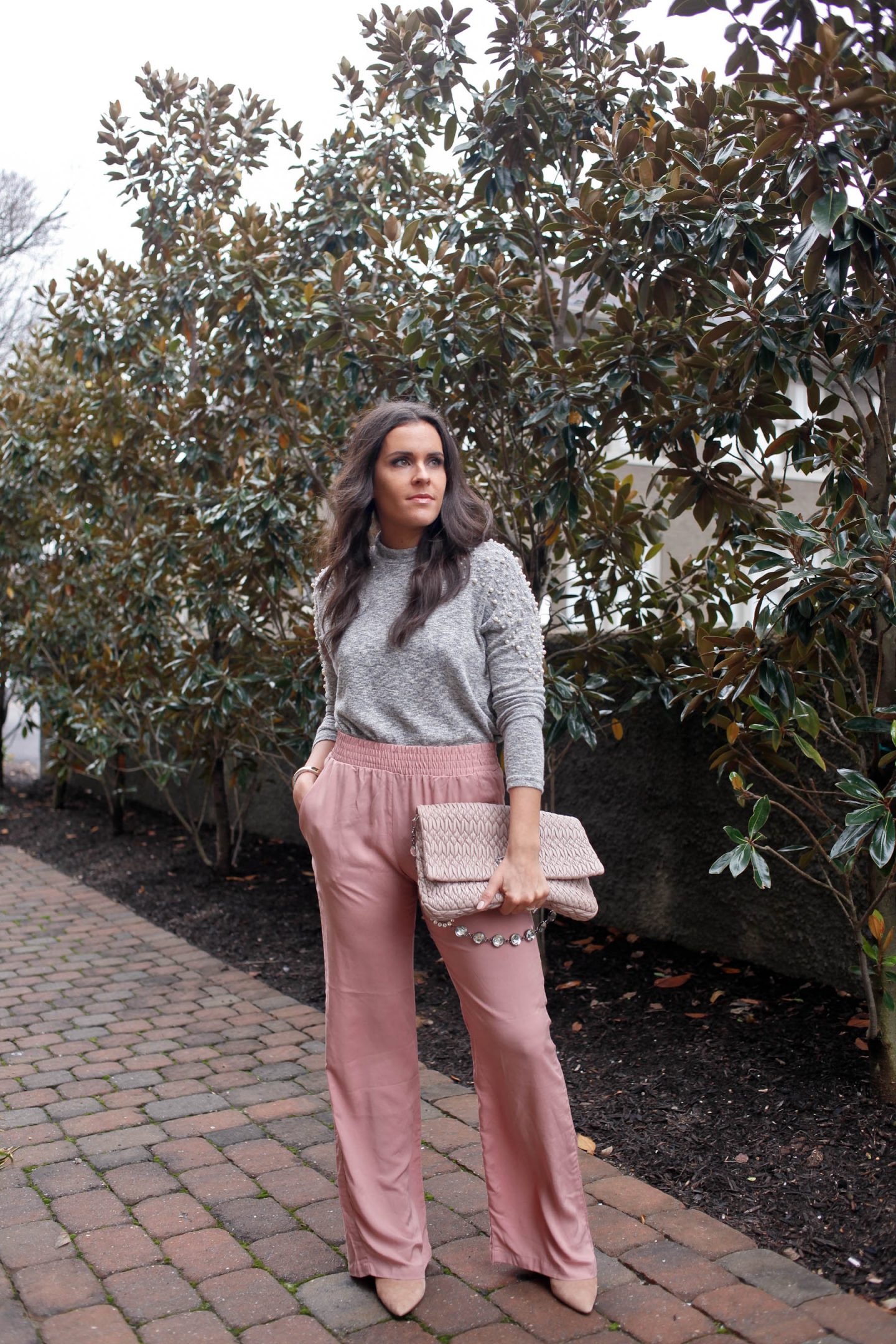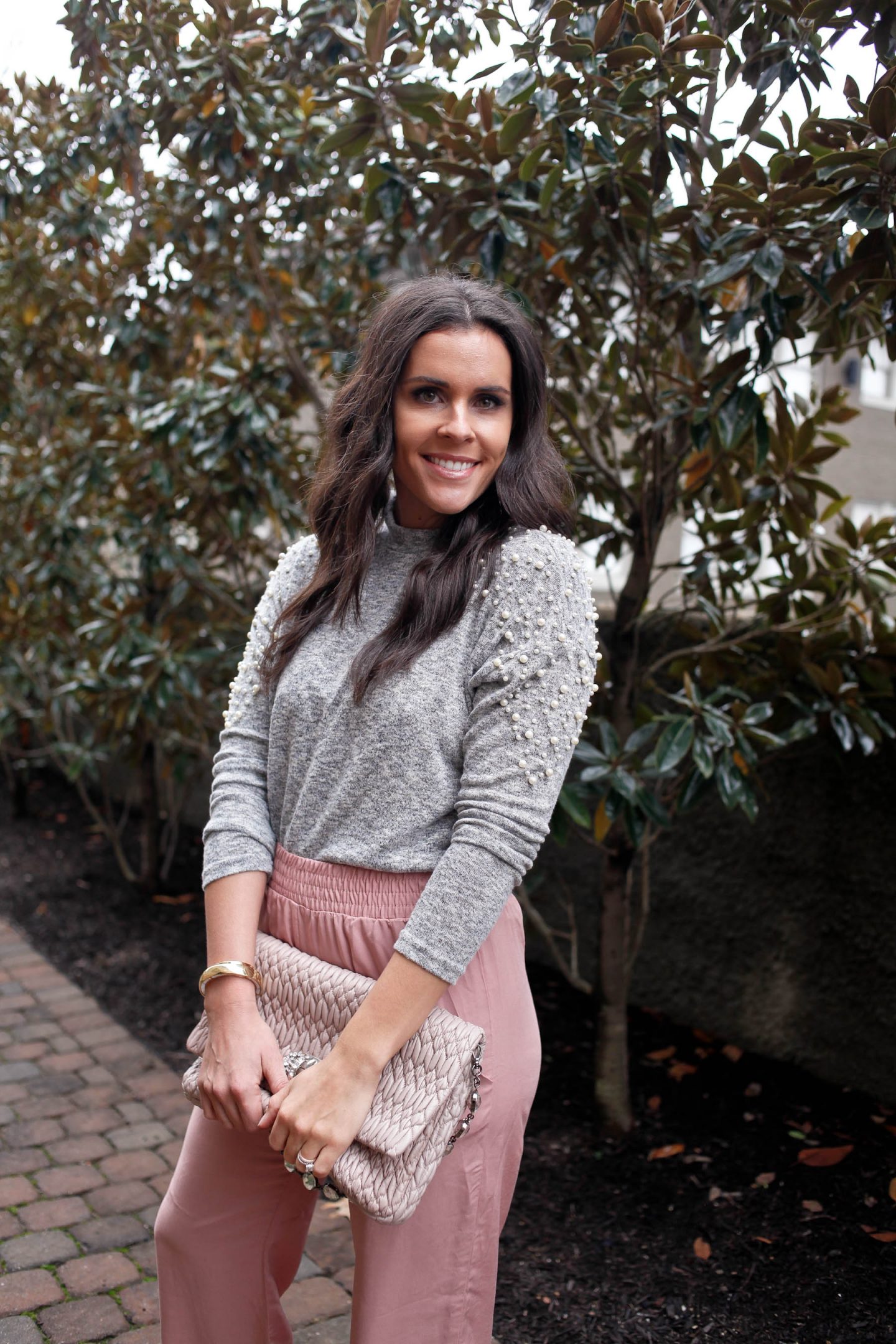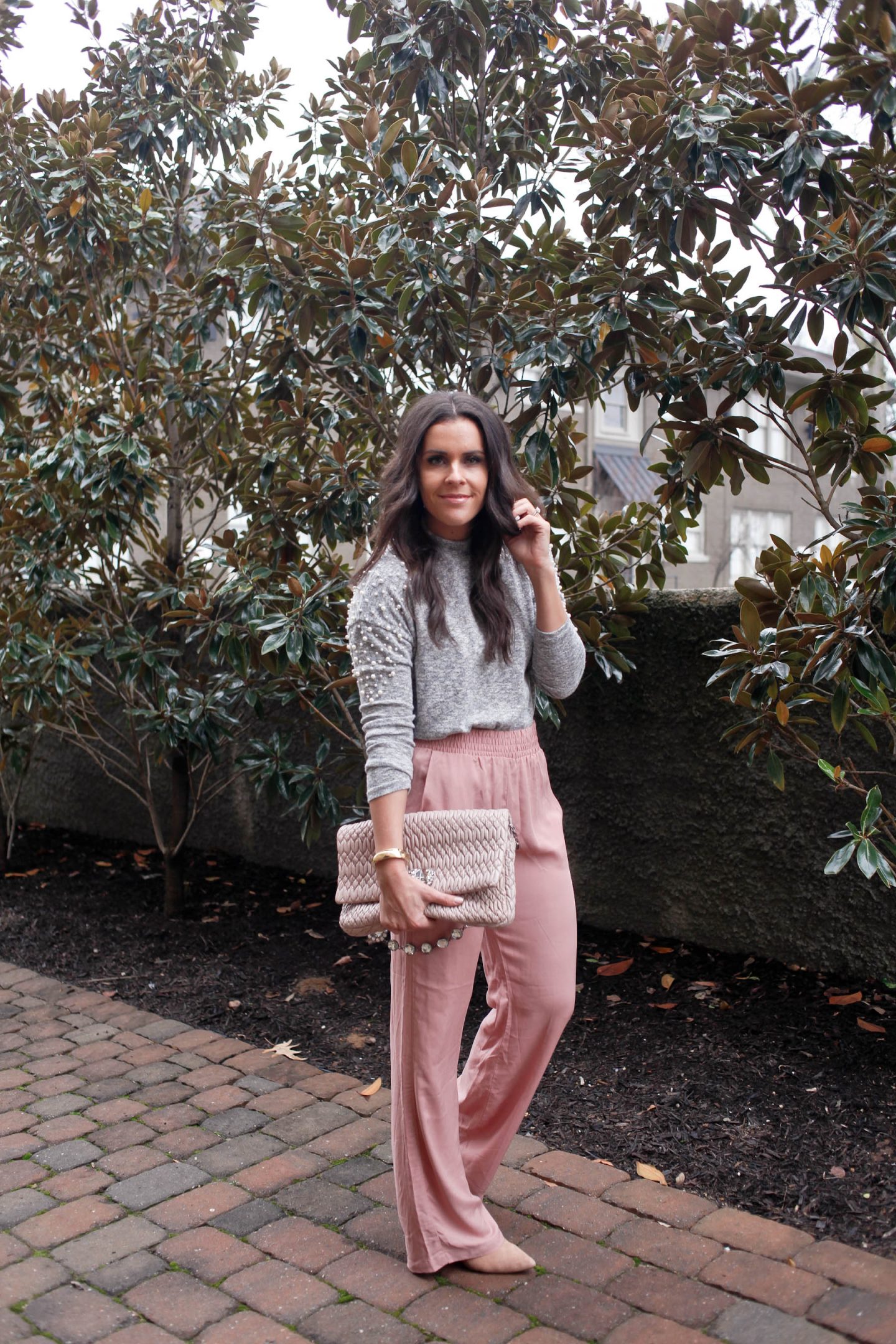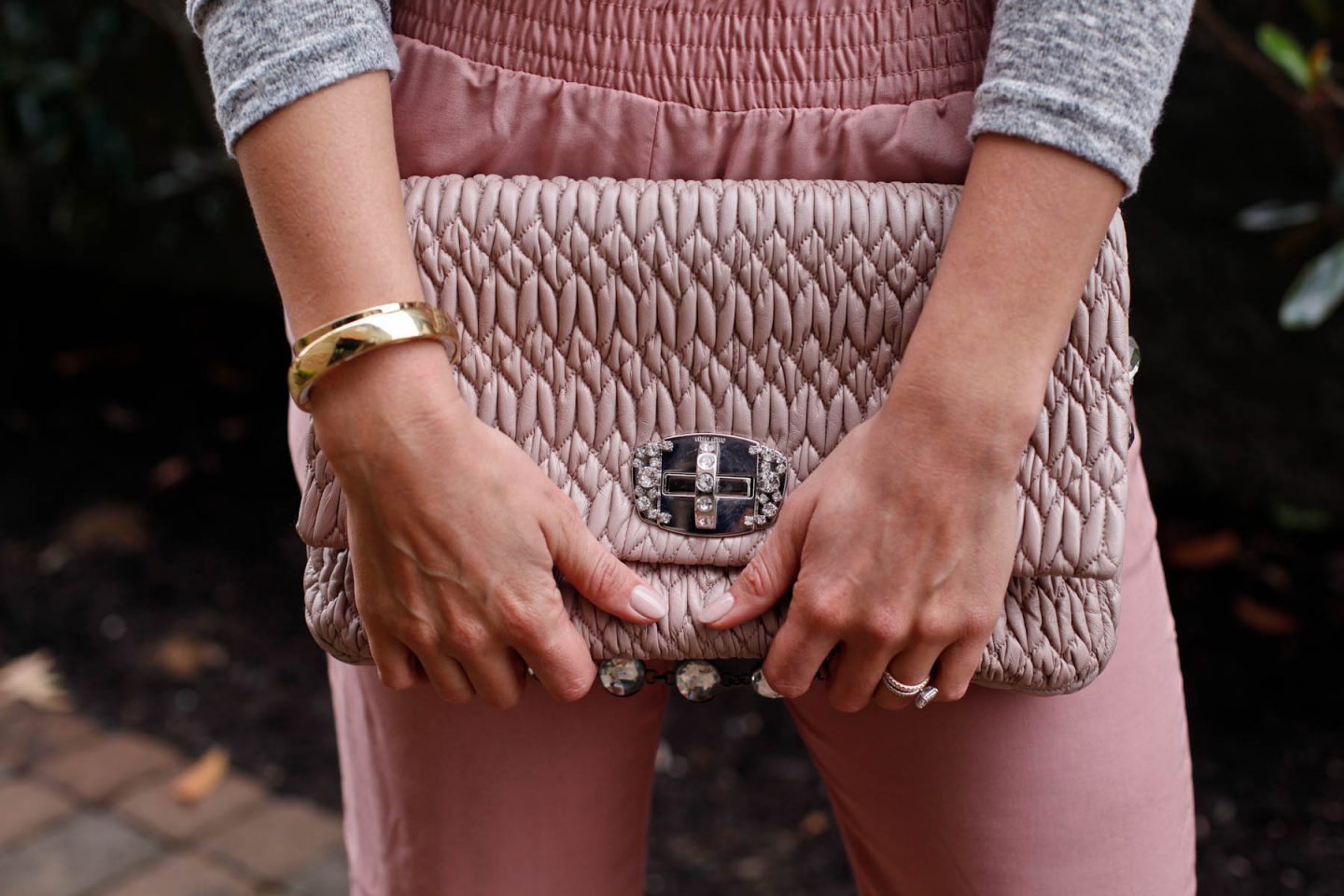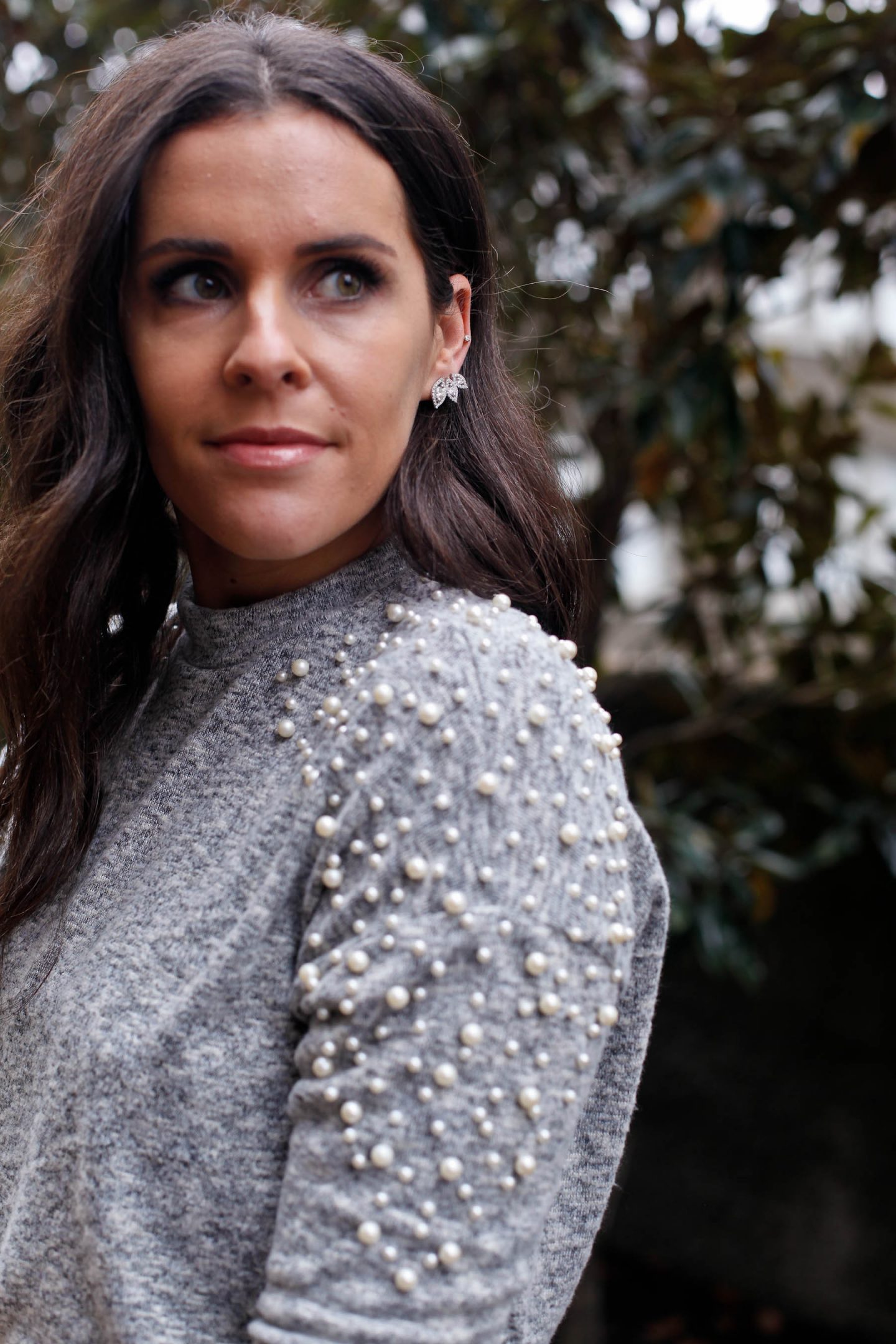 The Breakdown:
This outfit is a little too feminine for me. I'm really not sure where I would wear this outfit. It would be great for church or maybe a daytime party or a board meeting. Don't get me wrong, I really love this outfit and how it came together but it's just not my everyday look. I got this sweater from my parents for Christmas, my pants I got from Marshalls over the summer and sadly this is my first time wearing them, my shoes are from last fall and my bag was a Christmas gift a 4 years ago.
top | H&M 'Beaded Sweater' (it's 50% off!)
pants | (similar here)
shoes | Steven 'Aiken Suede Pump' (similar here)
earrings | custom designed by me
bag | Miu Miu 'Medium Crystal Chain Bag' (small version)
bracelets | J.Crew (small cuff)
Live votre rêve!