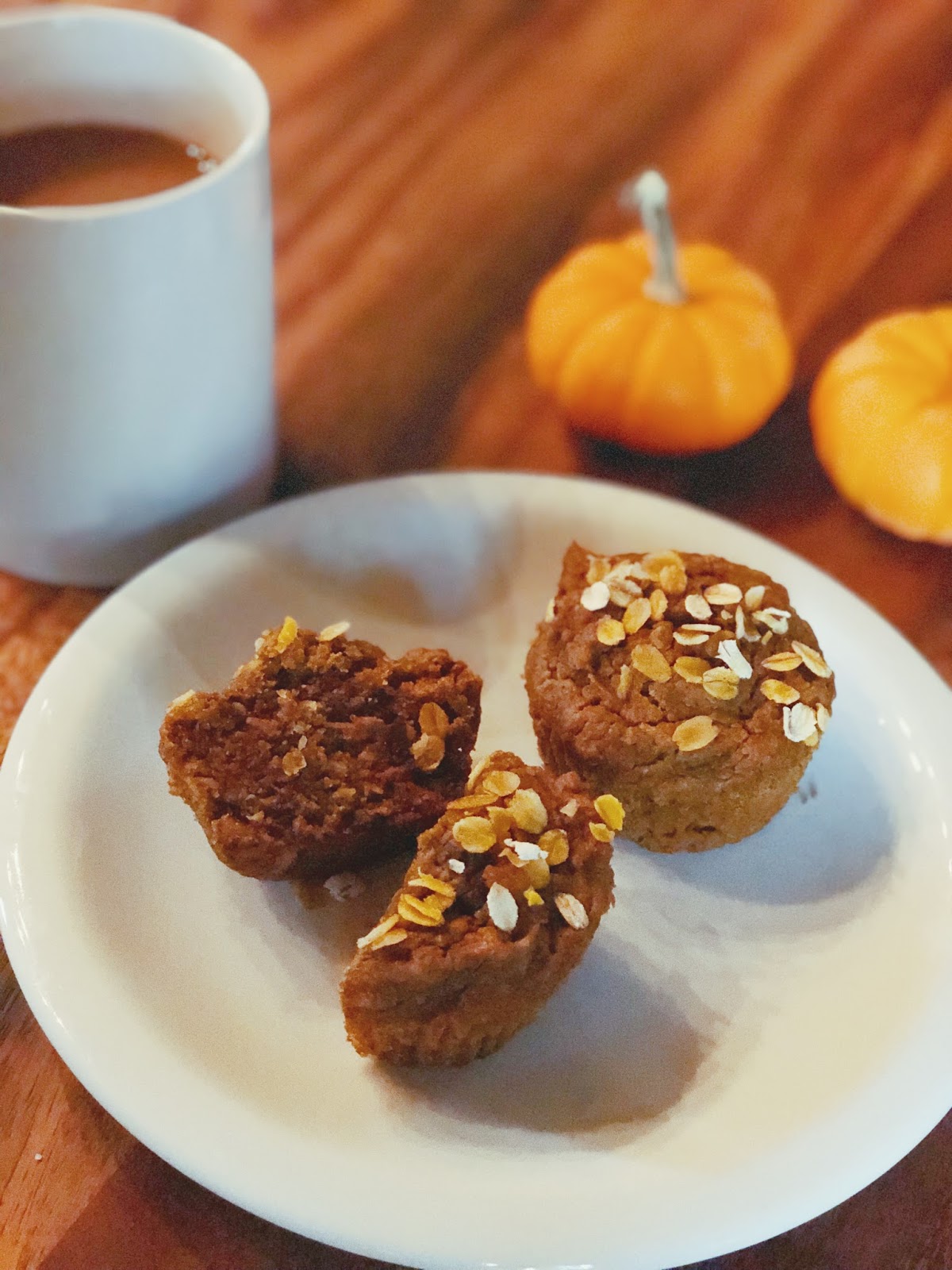 It's October and if you are headed to the grocery store you are guaranteed to see a can of pumpkin puree for sale. I always buy a few cans just to have on hand because I love baking and I never know when the feeling to bake will strike. I especially love baking specific recipes for the season, currently, it's pumpkin everything. Pumpkin actually isn't my favorite flavor but there are some health benefits to pumpkin and it's also an easy substitute for banana. My banana bread and muffins are turning into pumpkin bread and healthy pumpkin muffins. When I bake for me I like the recipe to be on the healthier side since I don't have the best self-control when it comes to desserts. Today, I am sharing this delicious healthy pumpkin muffin recipe.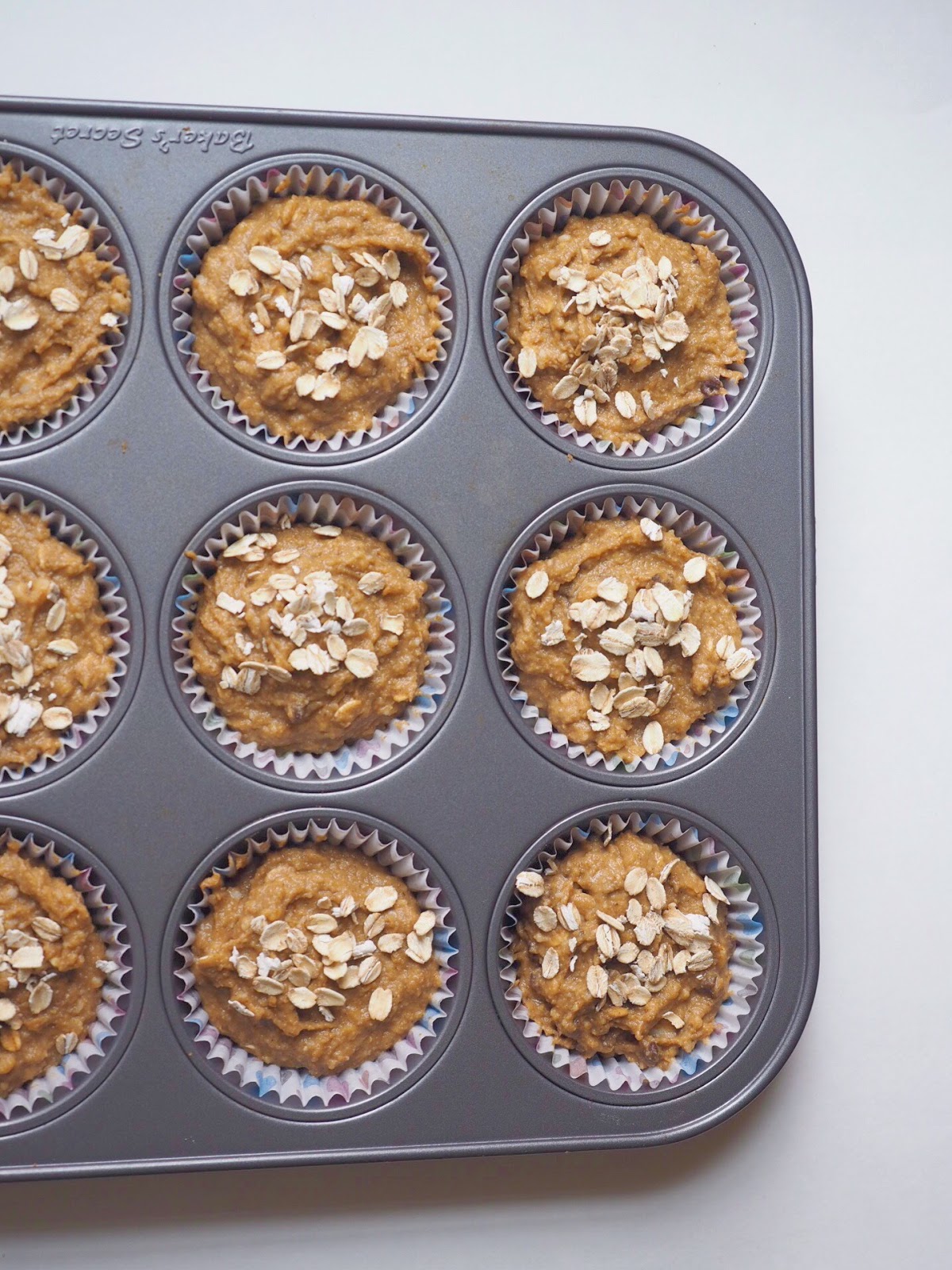 Healthy Pumpkin Muffins
1/3 cup of melted coconut oil
1/2 cup natural maple syrup
*2 eggs at room temperature
1 cup pumpkin purée
1/4 cup unsweetened vanilla almond milk
1 tsp baking soda
1 tsp vanilla extract
1/2 tsp salt
1/2 tsp cinnamon
1/4 tsp nutmeg
1 3/4 cups whole wheat flour
1/3 cup old fashioned oats, plus more for sprinkling on top
1 cup mini chocolate chips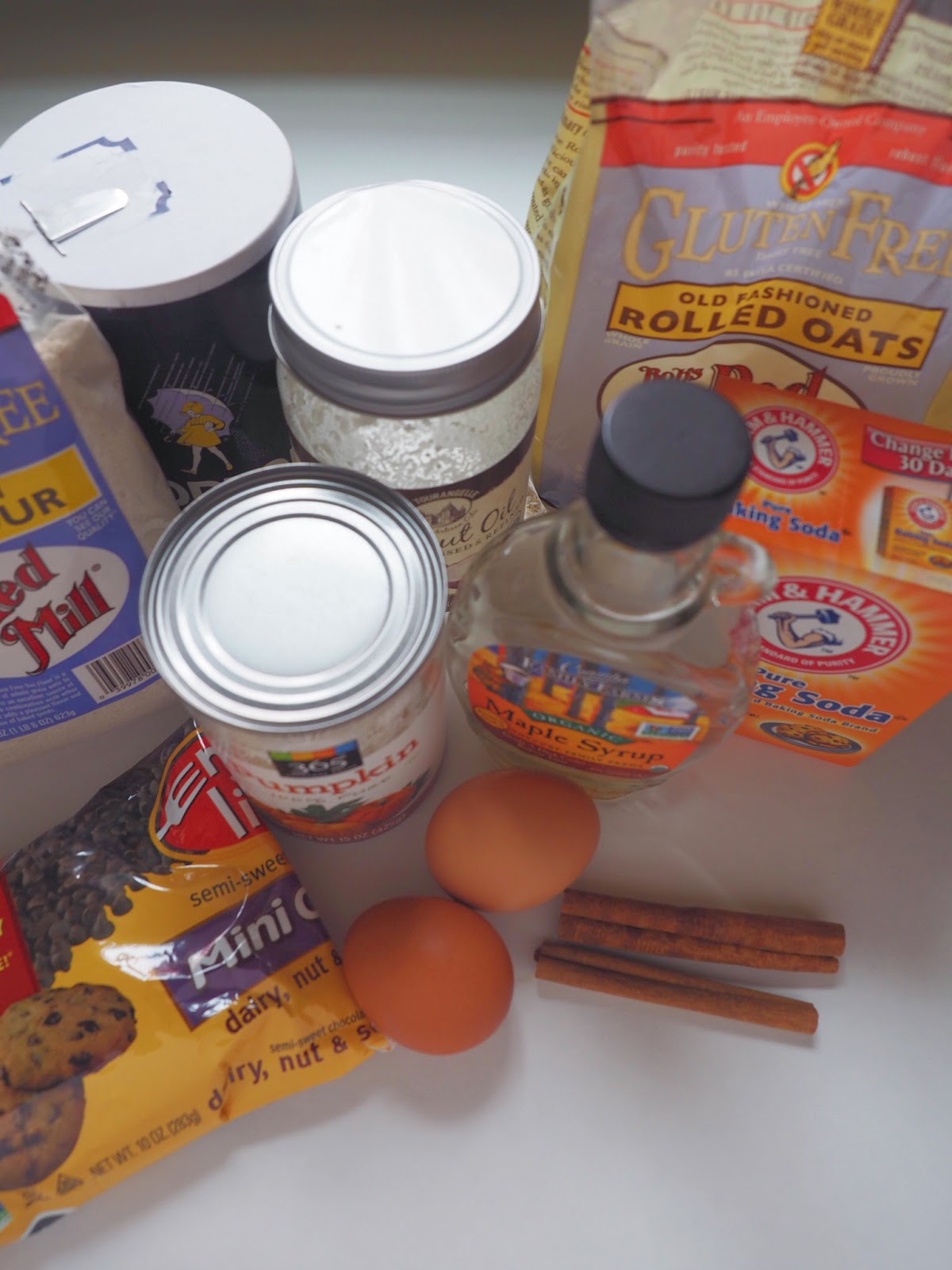 Instructions
Preheat oven to 325 degrees. Line muffin tin or grease with non-stick cooking spray.
In a large bowl beat the oil and maple syrup together. Add eggs and beat well. Mix in the pumpkin purée, vanilla extract, and milk. (It's important for the eggs to be at room temperature so they don't solidify the melted coconut oil.)
In a small bowl mix the baking soda, salt, cinnamon, nutmeg, and other spices if you choose. Add to the large bowl and mix well.
Add flour and oats to the bowl and mix just until combined. Add chocolate chips or nuts of your choice.
Divide the batter evenly between ten muffin cups. You can fill closer to the top than you normally would with cupcakes because these don't rise as much. Sprinkle the top of the muffins with oats.
Bake muffins for 22 minutes or until a toothpick inserted into the muffin comes out clean.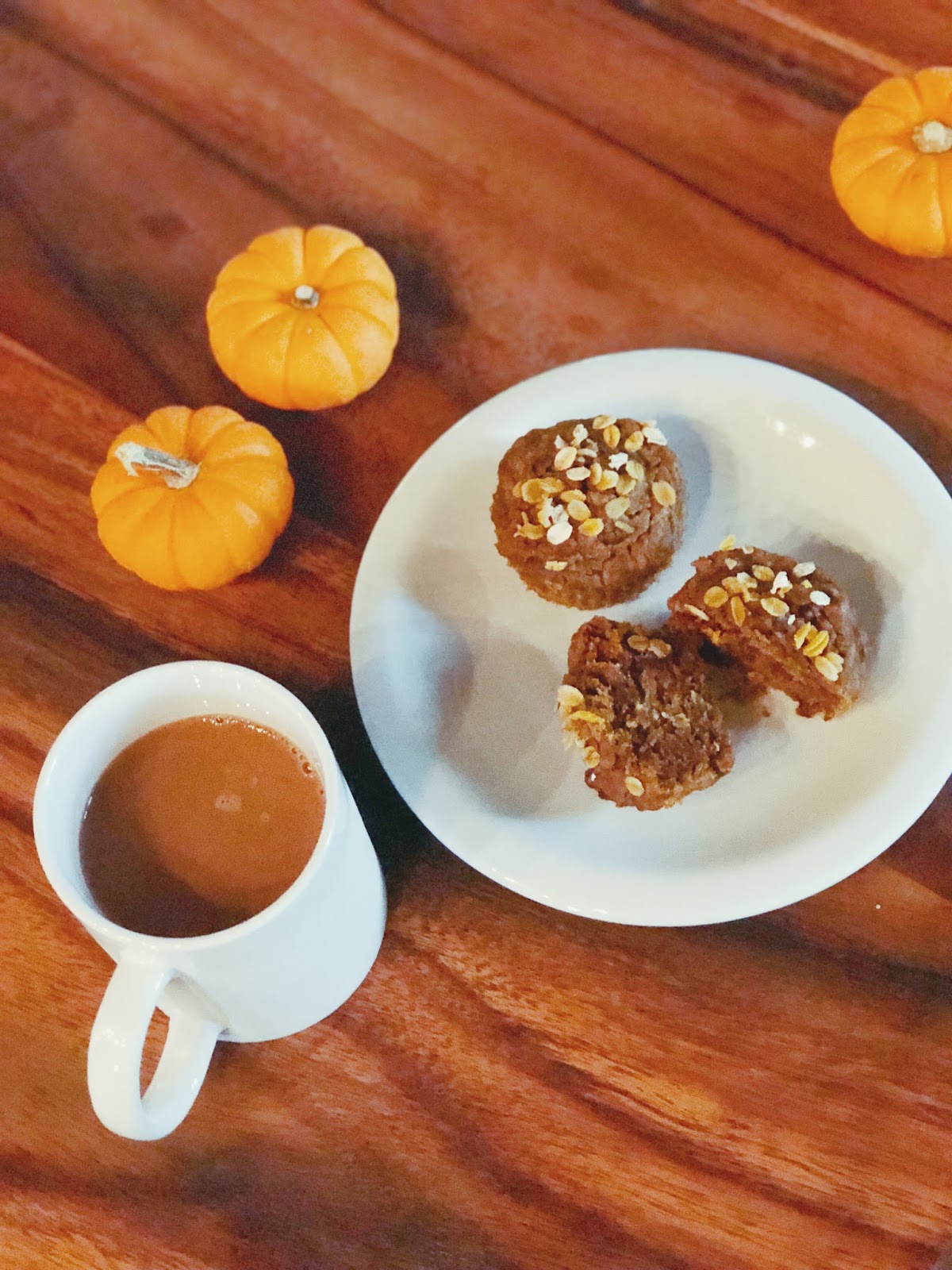 This recipe came from
Cookie and Kate
. I googled healthy pumpkin muffins and a few recipes popped up. I didn't want to go to the grocery store so I picked the recipe that had ingredients I already had at the house and the one from Cookie and Kate was the winner. I am so happy it was because these muffins are soooo delicious. I was afraid they were going to be too bland since they are "healthy" and made with whole wheat flour but they are plain ole scrumptious.
The original recipe calls for a few other spices but I didn't have them. You can also use vegetable oil instead of melted coconut oil, any milk of your choice, or honey instead of natural maple syrup.
Live votre rêve!