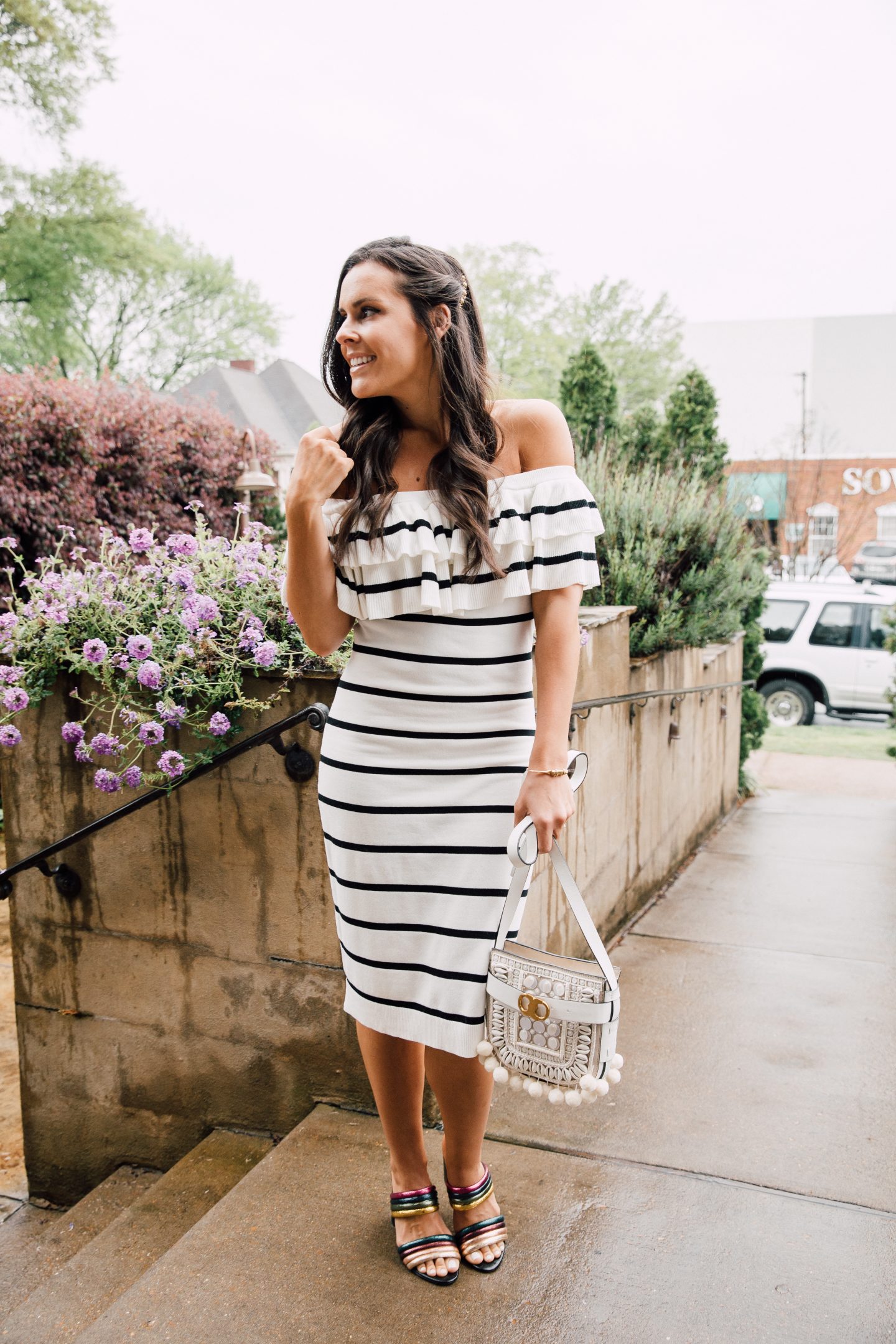 I have so much I want to share with you guys from Memphis Fashion Week. The event is full of fun and for me it starts in the afternoon and ends late at night. I am the Director of Influencers for Memphis Fashion Week. This is my fourth year being involved on the Memphis Fashin Week Board and my second year hosting influencers. You may wonder what that means. In 2018 the MFW Board decided to have influencers involved, not only local influencers but we wanted to invite influencers from around the mid-south. Last year was such a success, the influencers had an amazing time and Memphis Fashion Week is continuing to grow which means the non-profit organization, Memphis Fashion Design Network, is growing.
Memphis Travel hosts a luncheon during the weekend to welcome the out of town influencers as well as the local influencers who are in attendance. This is a great opportunity for everyone to learn a little bit more about Memphis, enjoy local food (thank you Iris for having us) and share tips and advice regarding our industry.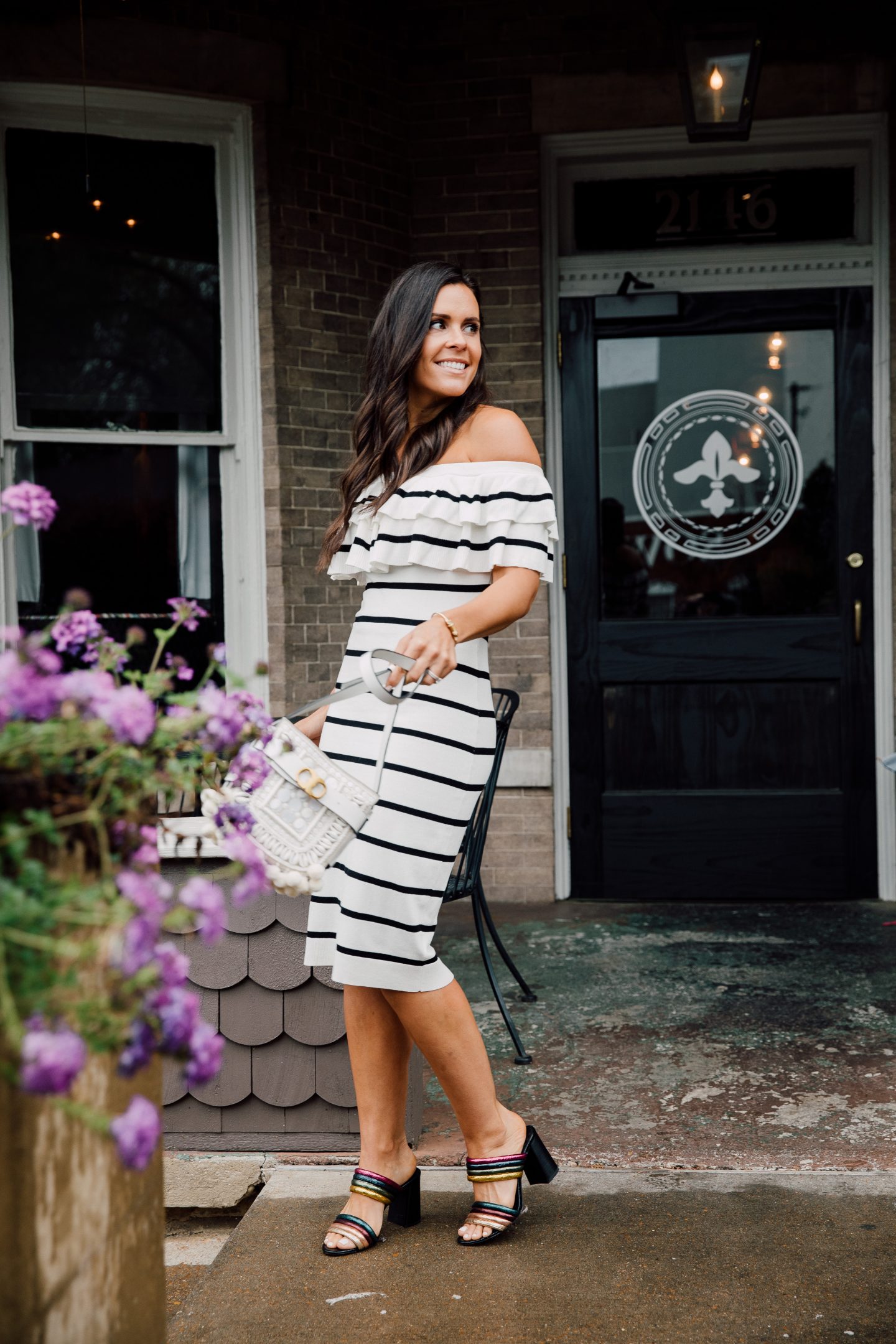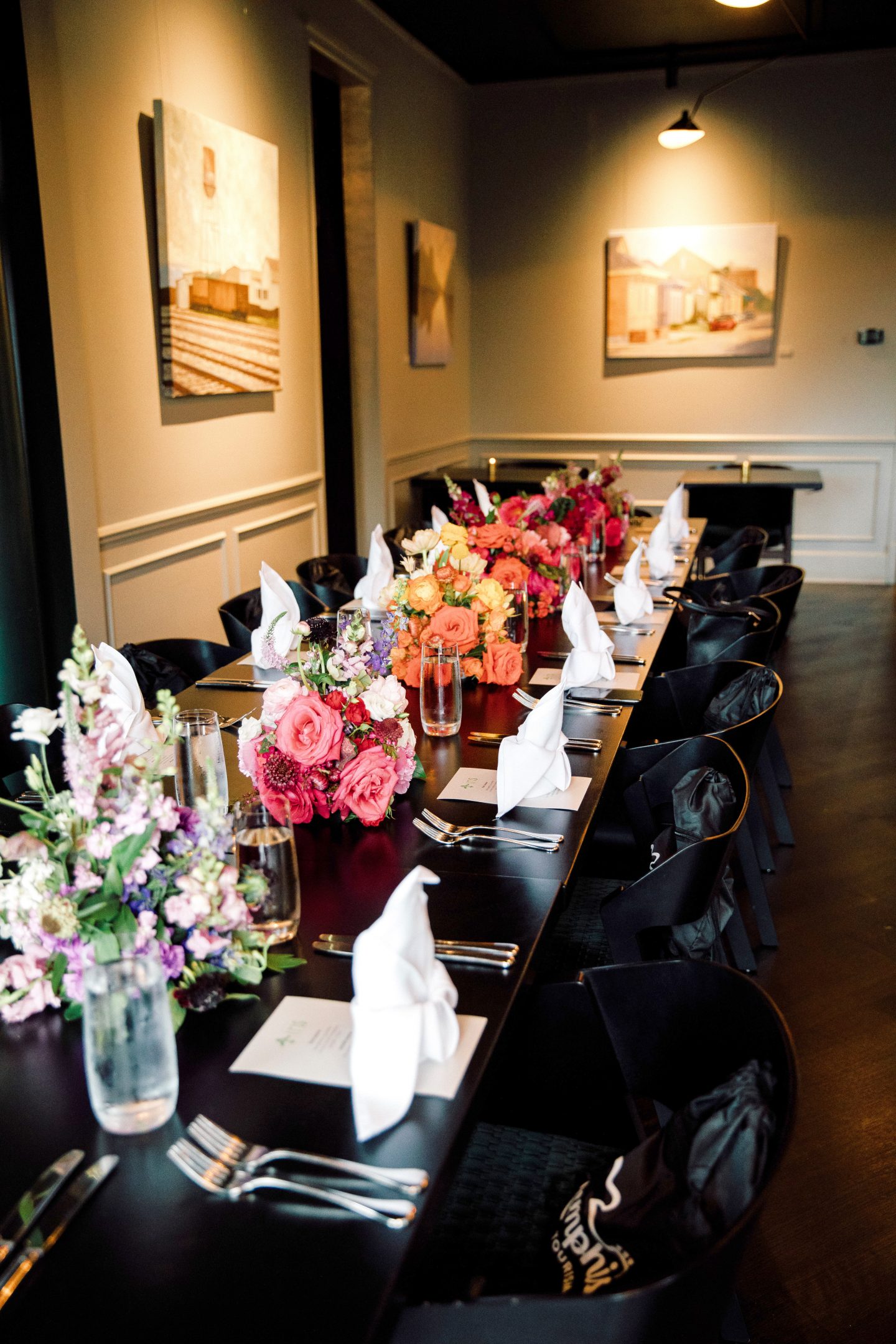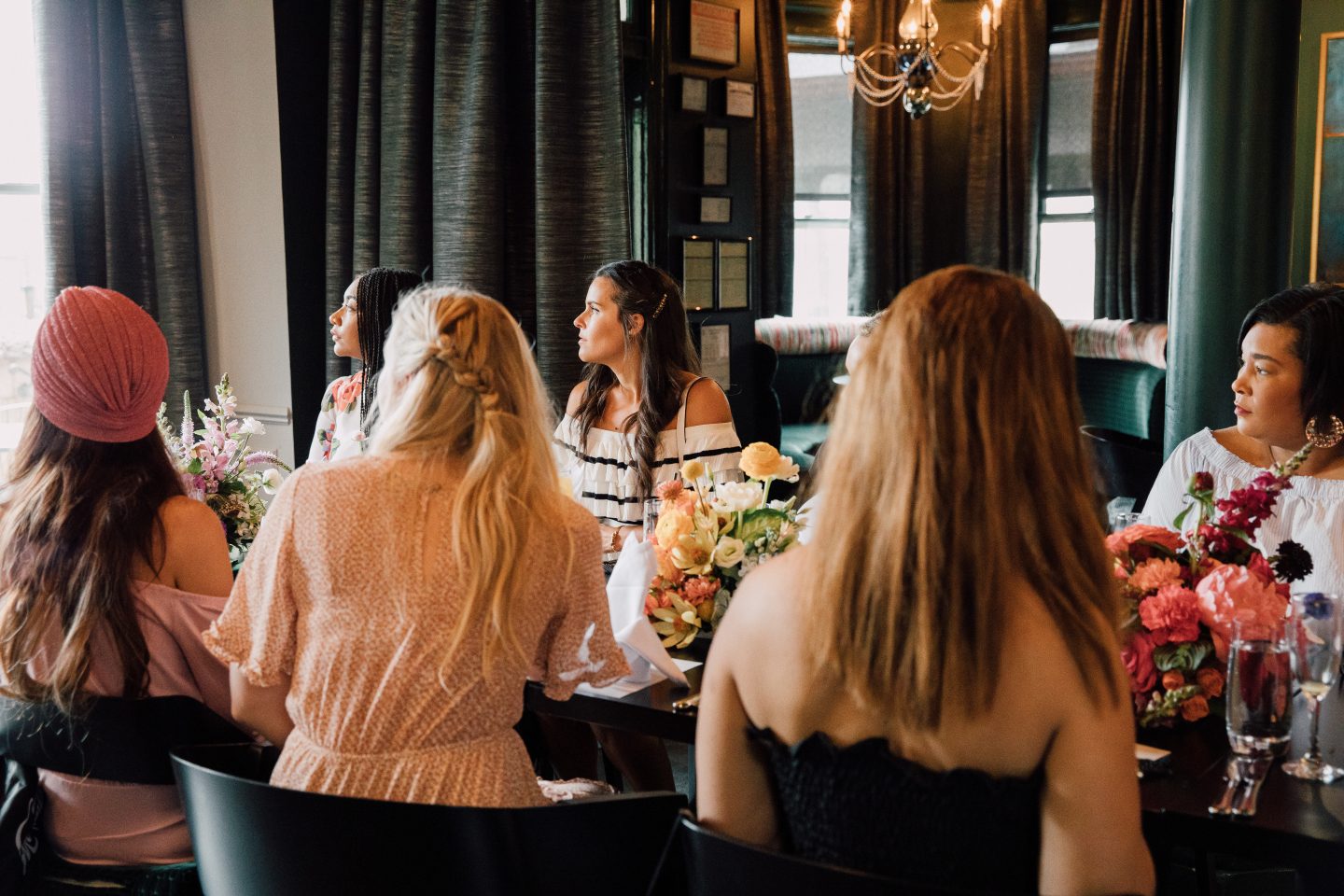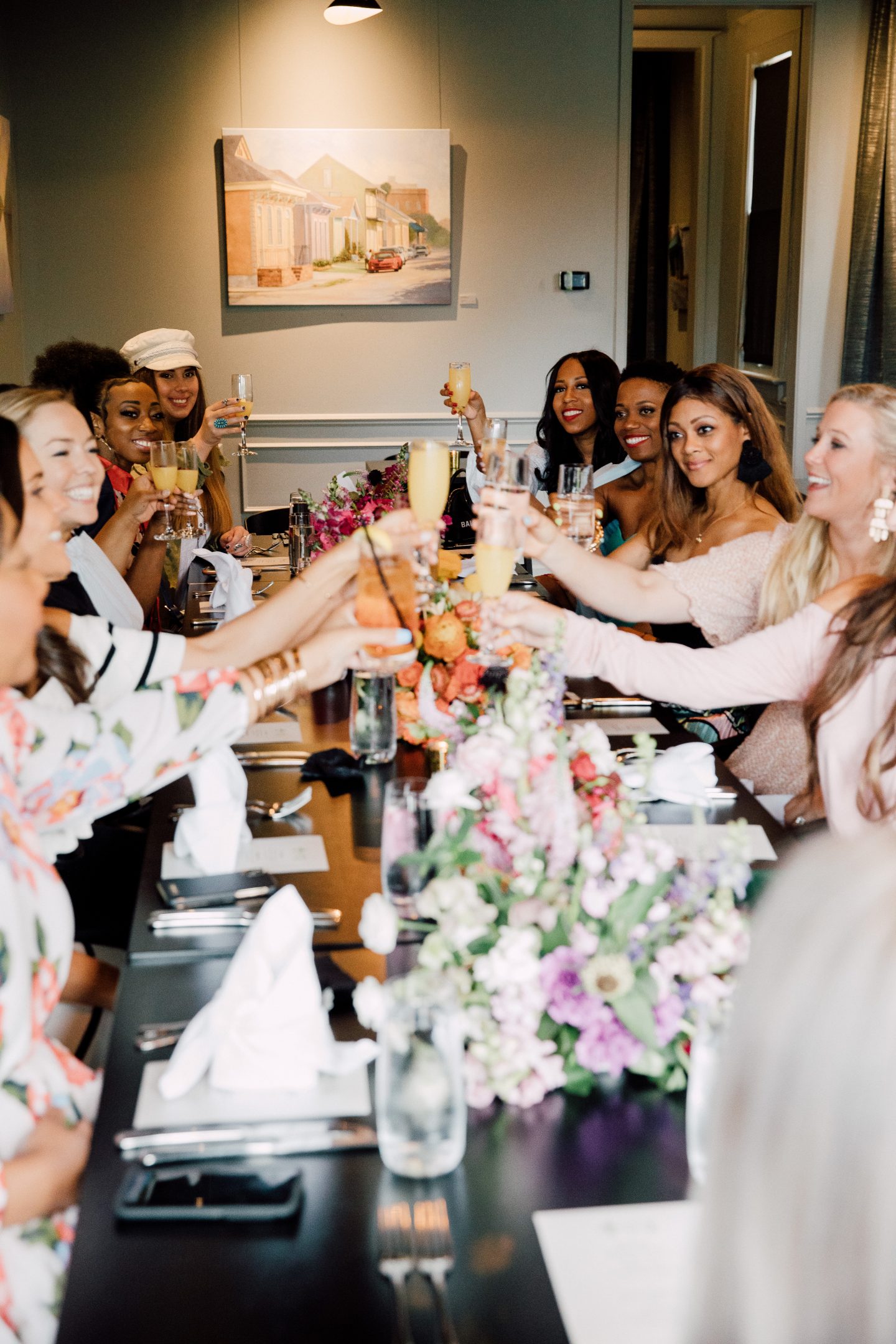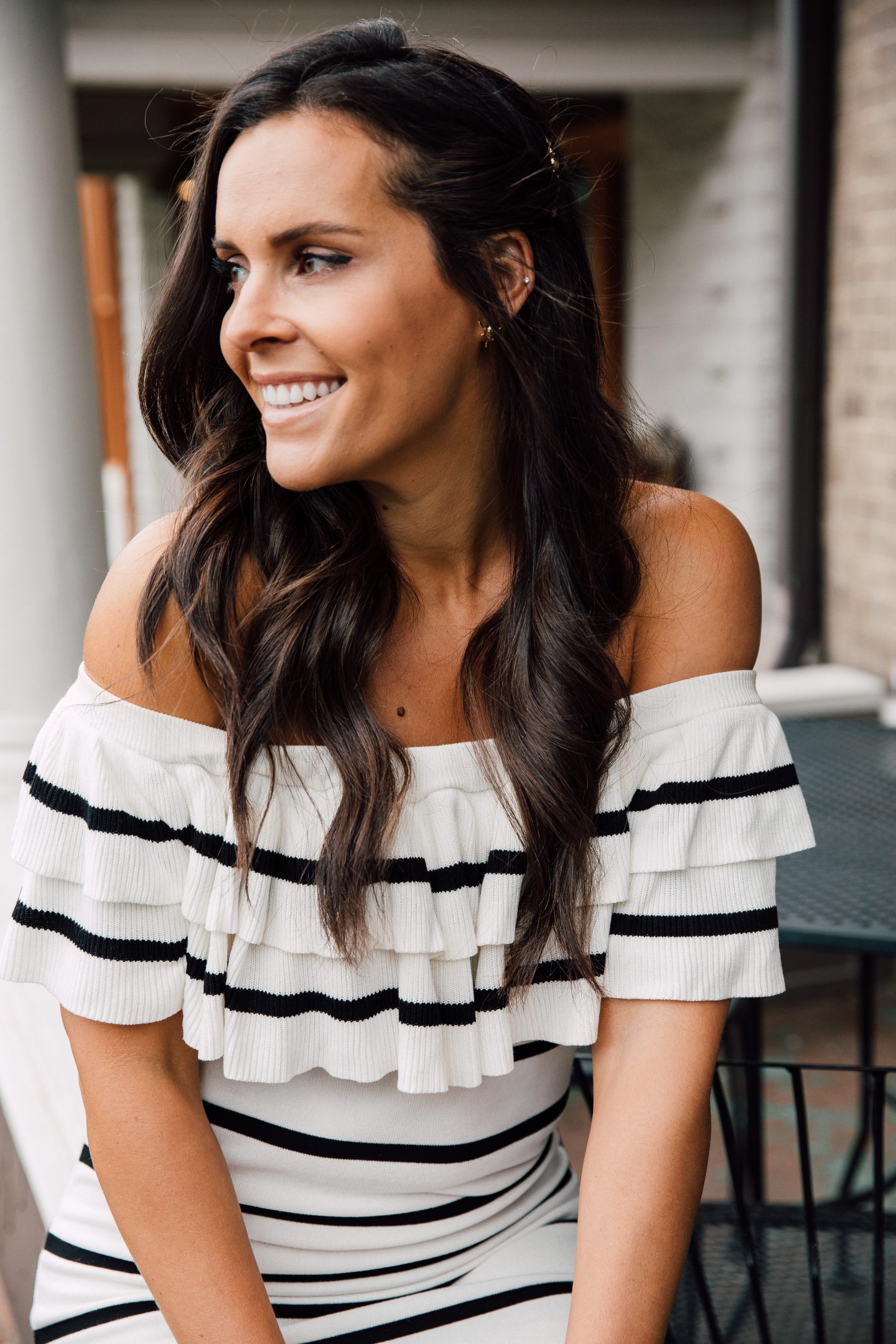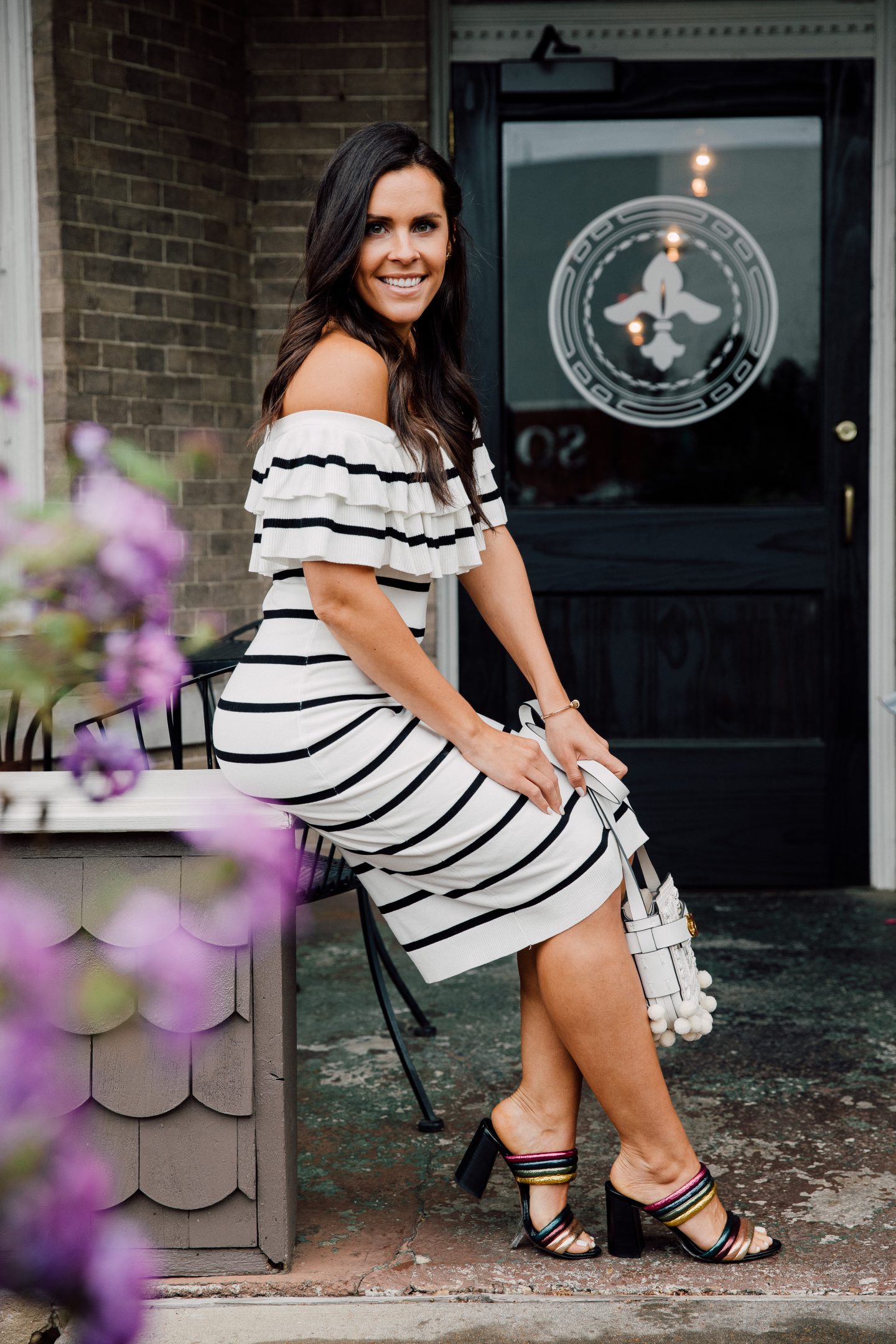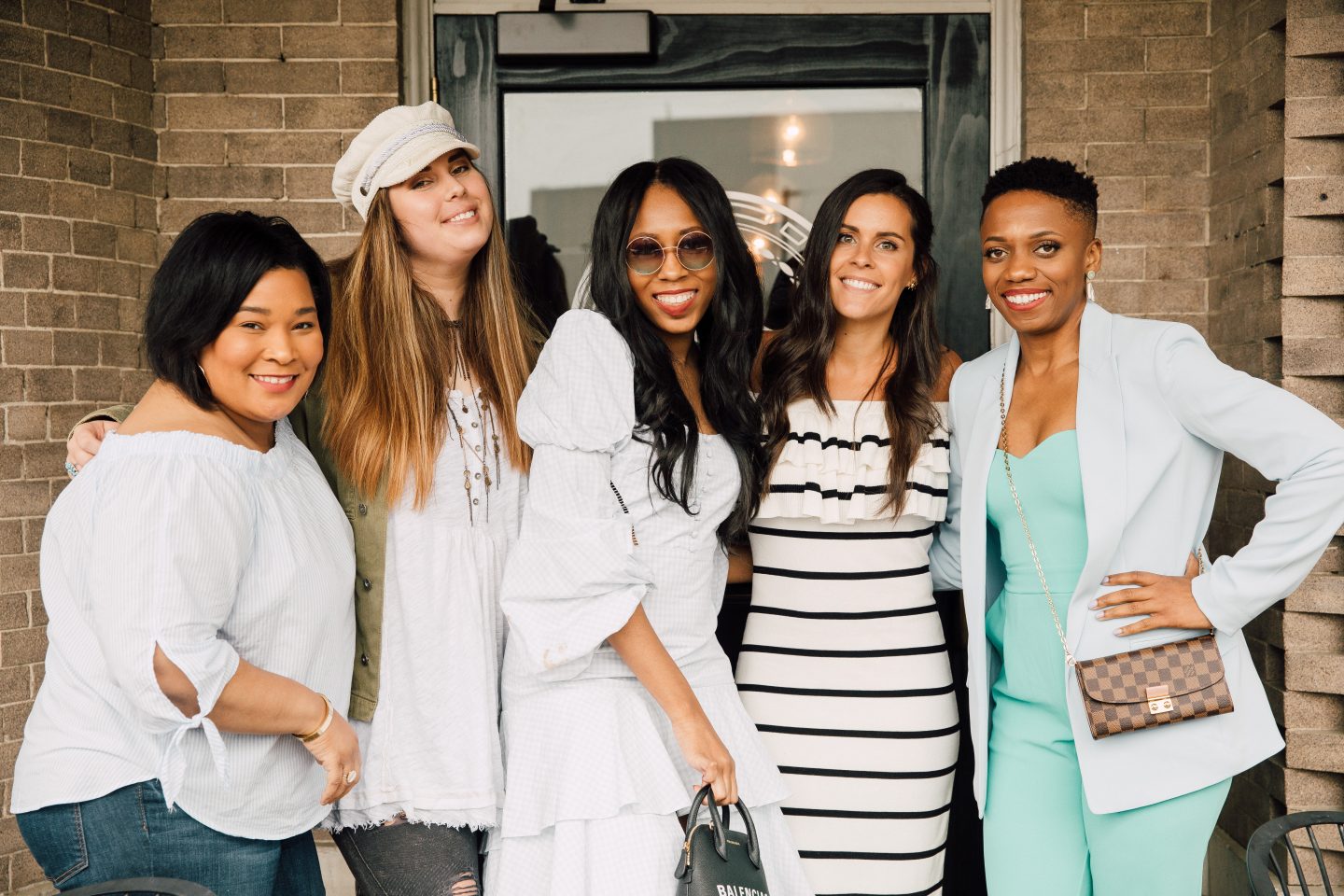 (from L to R)
Kim, Anne Merrill, Tania, Mary, Psyche

Kim and I were lucky to host these 3 amazing women from out of town and we had so much fun!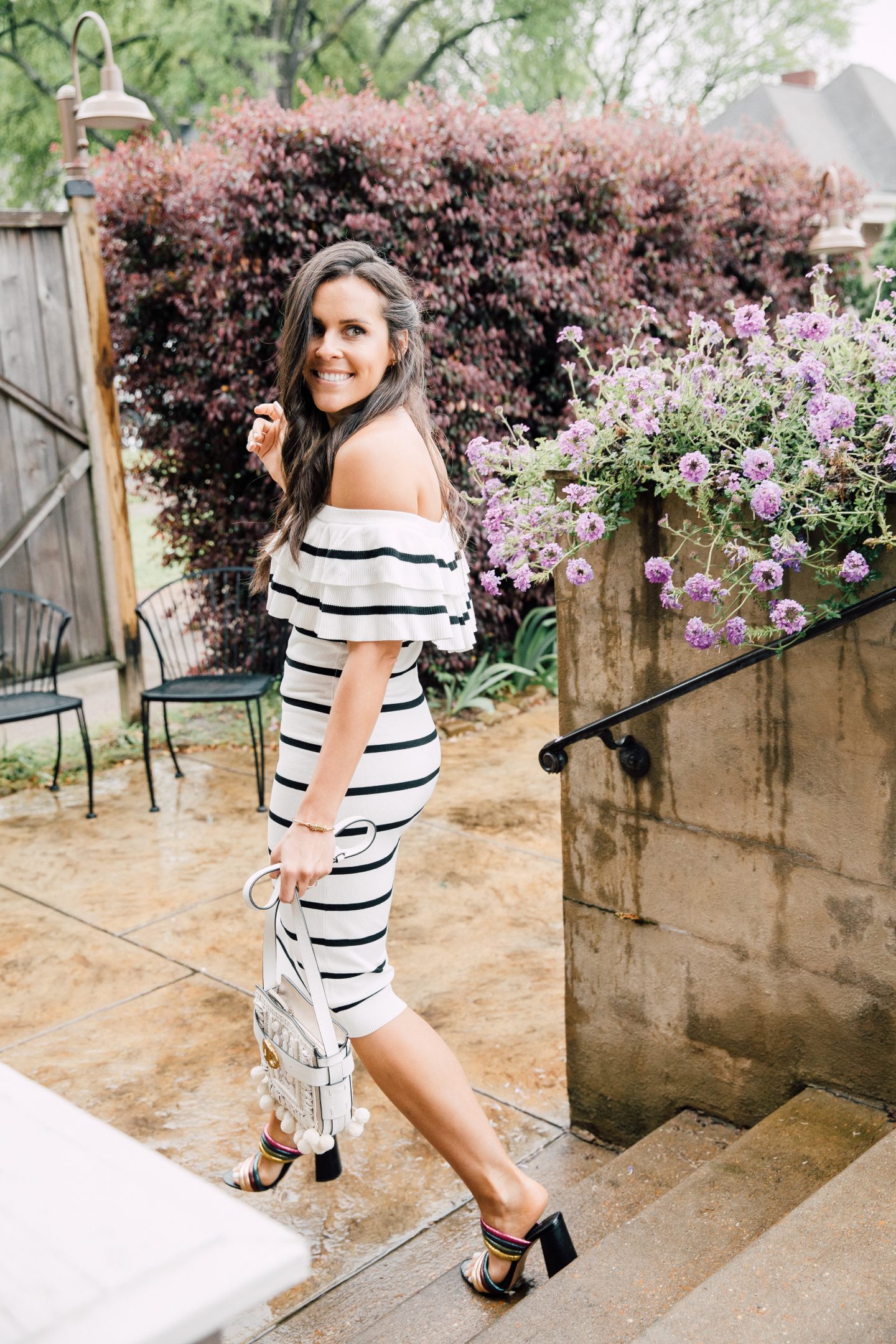 The Breakdown:
I was not prepared like I prefer to be for Memphis Fashion Week. I planned on wearing this cute pink short suit to this luncheon but the forecast was showing rain and mid 50's and that outfit didn't feel right. Skimming through my closet I found this dress I wore to an event last year. Since I was pregnant last year when I wore it, I had no idea how it was going to fit. I was nervous the stomach area was going to be stretched out but it wasn't, I just had to squeeze into some Spanx prior to putting the dress on! This outfit isn't new so I don't have it linked but if you love this look and want me to find something similar leave a comment.
dress | Line + Dot
shoes | Alice + Olivia
earrings | Ellen Hunter
bag | Tory Burch
After the luncheon the 5 of us headed to the National Civil Rights Museum for a tour. I have been a few times but it never gets 0ld and I alawys learn something new. I was really glad we were able to take the girls here.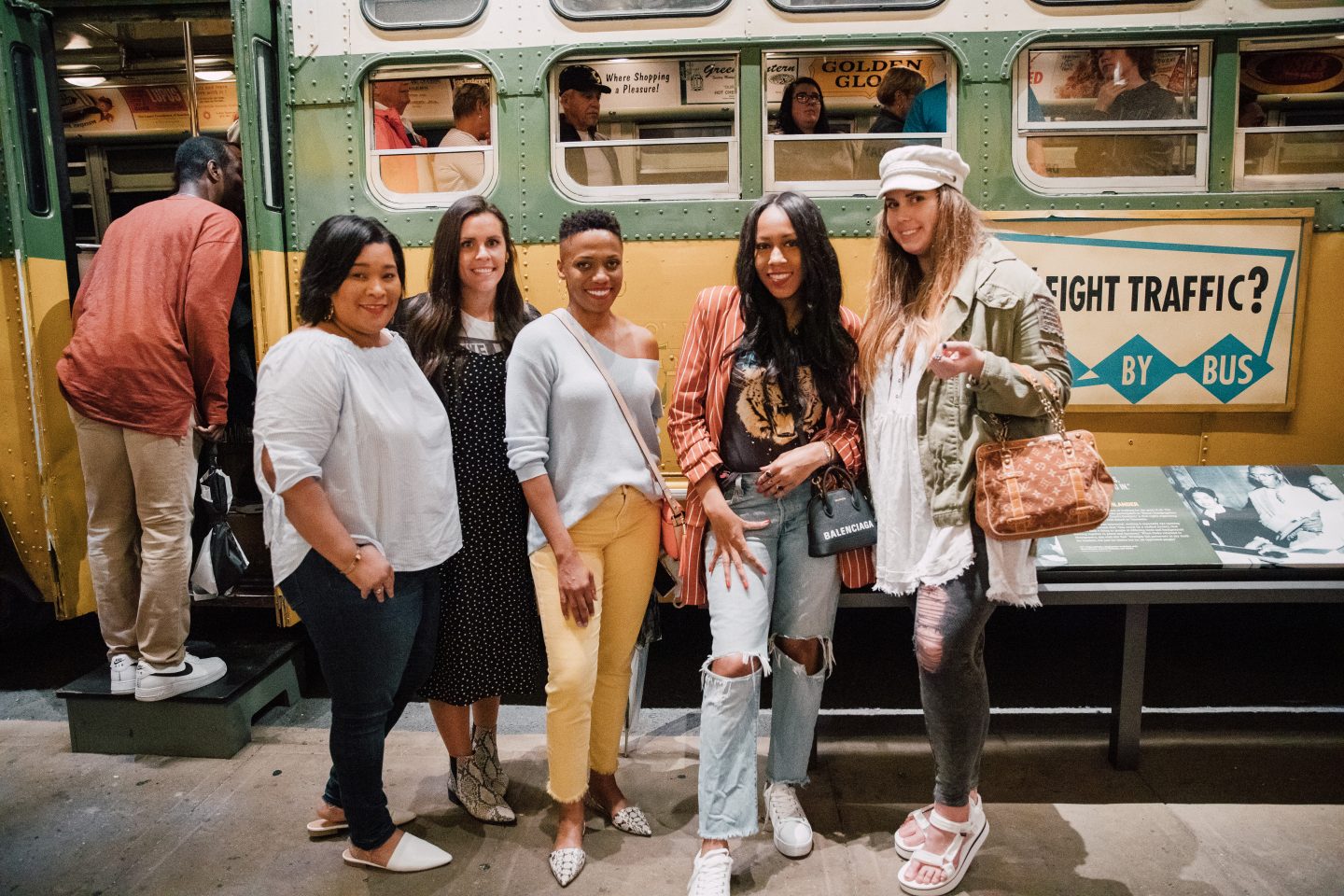 Photography by Christen Jones. 
Live votre rêve!