We have been living in Utah for almost almost half a year and in our house for almost 5 months. I am happy to say it actually feels like home. Seeing our furniture from Memphis in the rooms put me at ease right away. Walking into the house and seeing our closets, vanities, and pantry unpacked and organized by the Neat Method was a huge help that really calmed me and allowed me to focus on telling the movers where to put things and helping the boys settle in.
I want to be an organized person and small parts of my life are organized. Our clothes that hang in the closet are color-coded with uniform hangers and the labels of pantry items always face forward and are somewhat categorized. I wish I had the time to always be organized but I just don't. I am always fitting as much as possible into as little time as possible which doesn't leave me spare time. This brings me to April (Jackie is the current owner who is equally amazing!) of the Neat Method Salt Lake City. You guys, they are incredible. It was like having 5 of me in the house. They knew where everything should go and how it should be organized. Most impressive of all is that they did it in less than 3 days!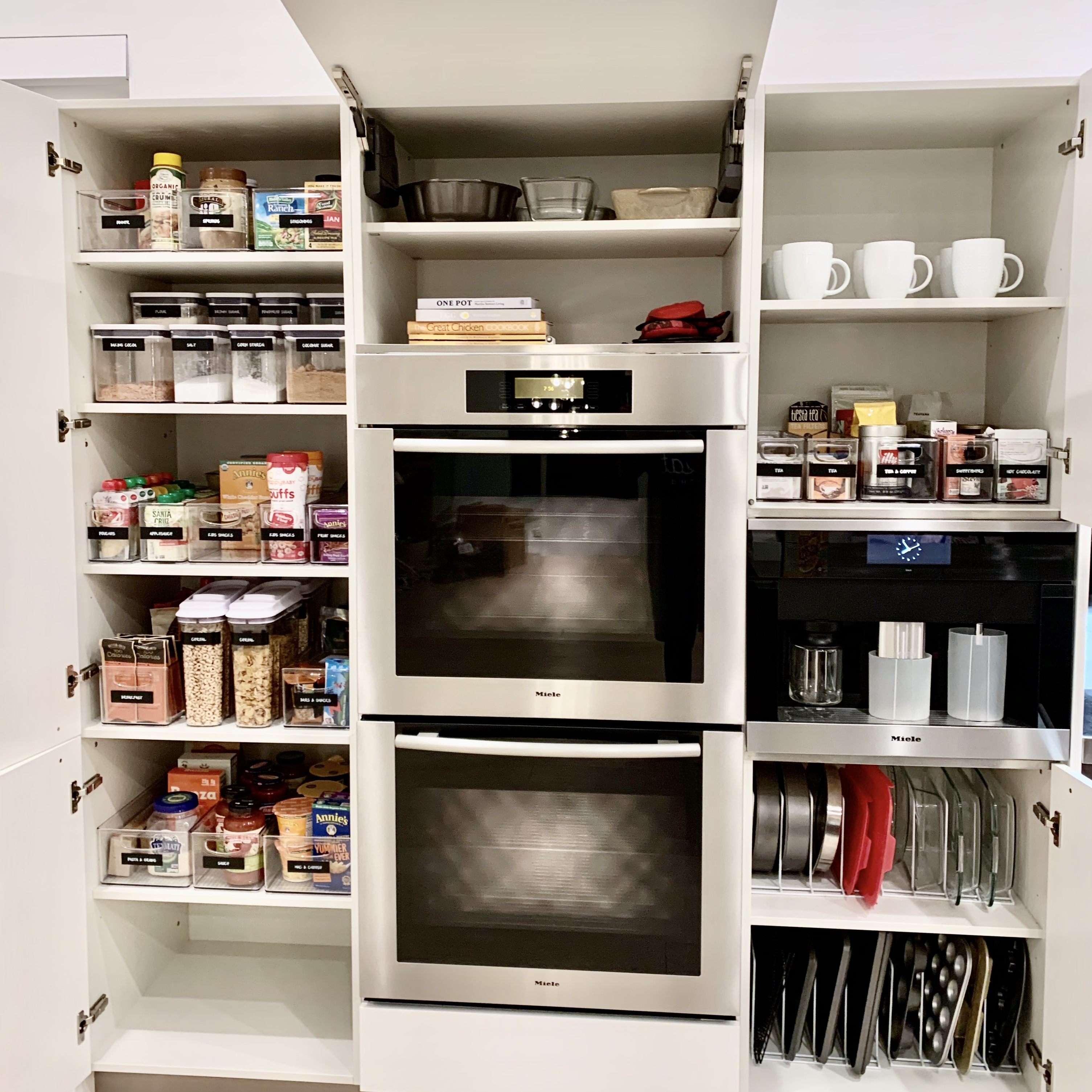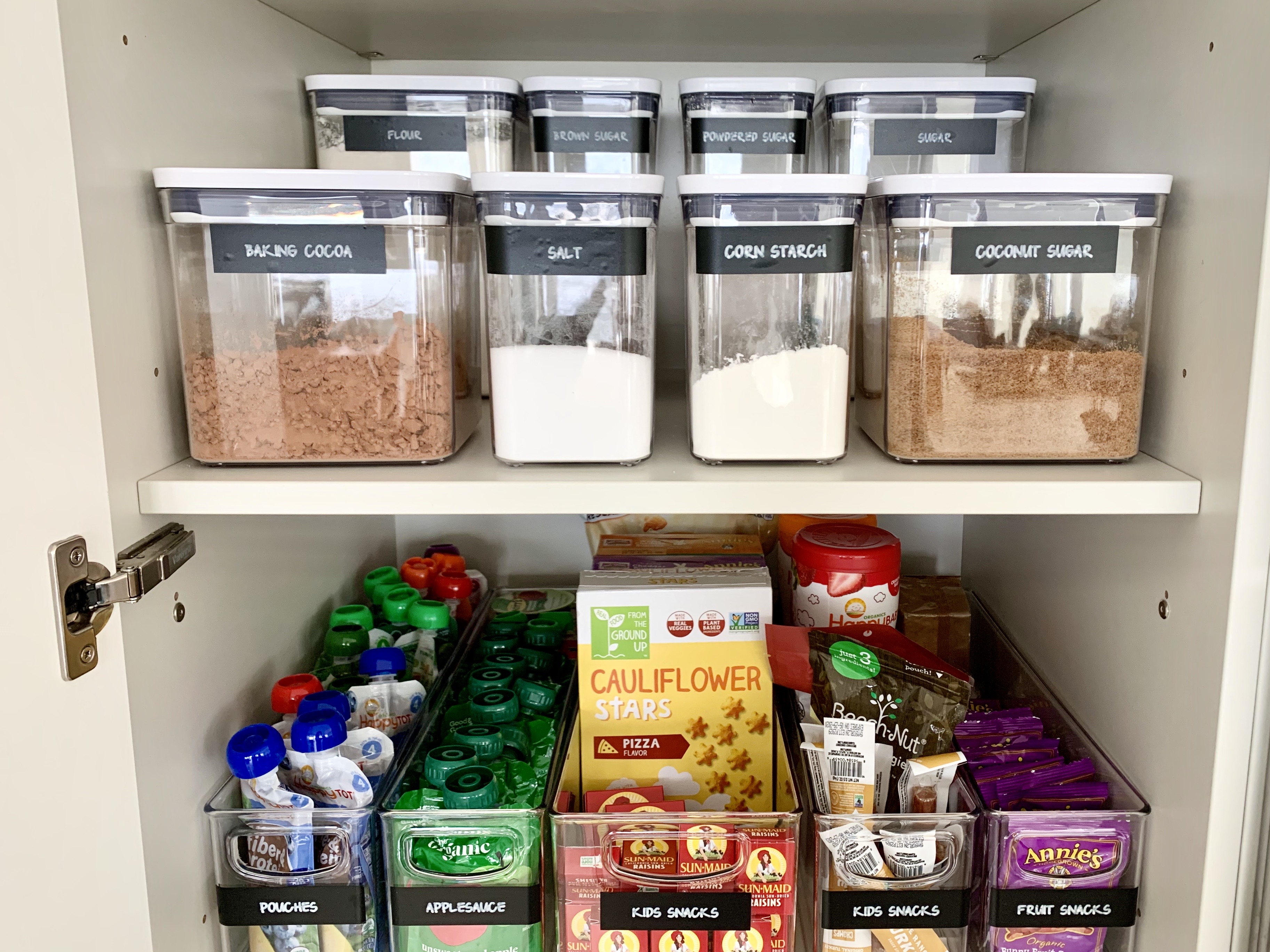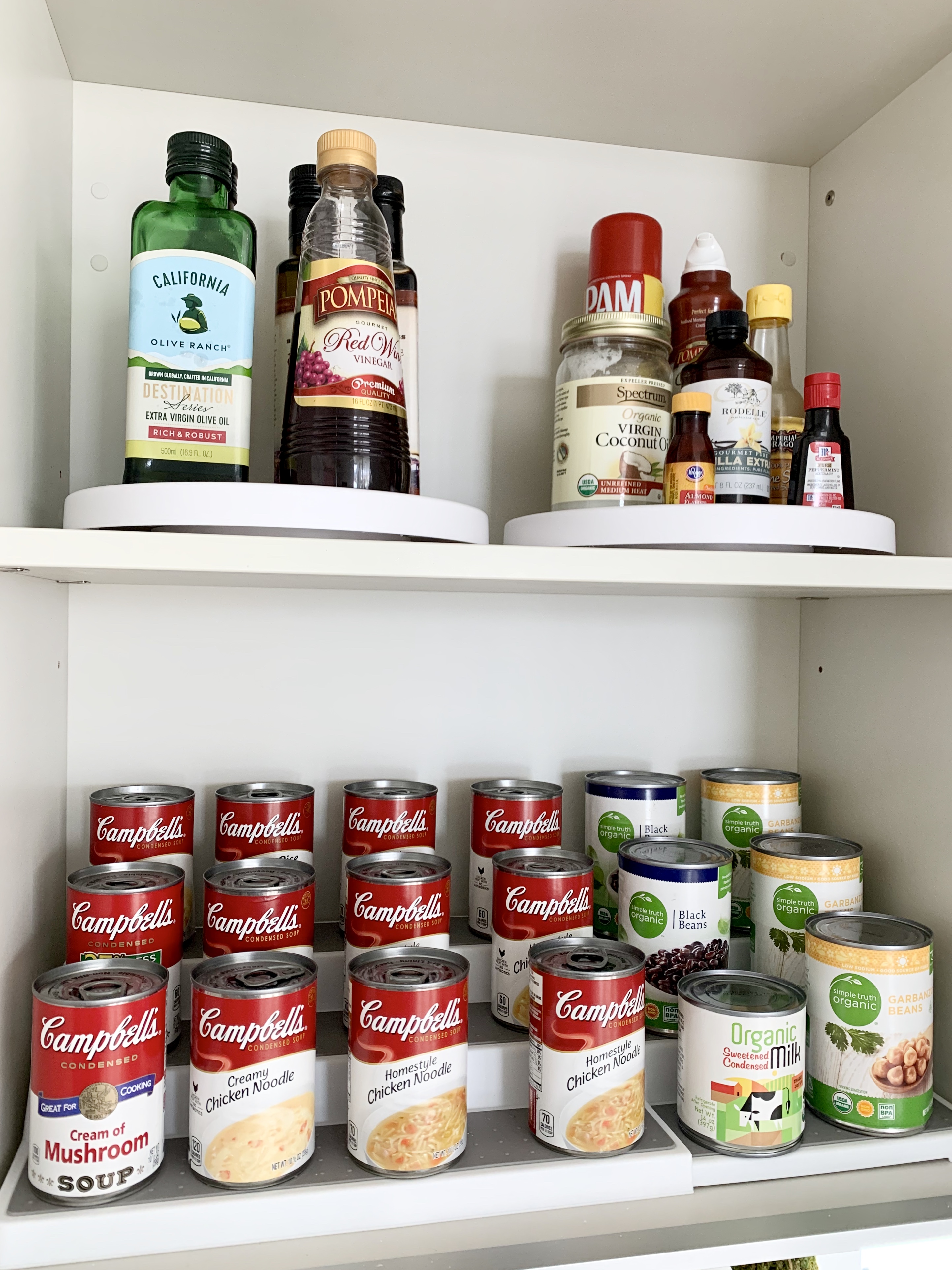 Our pantry is organized with clear plastic bins that are perfectly labeled. Our spices are organized and each one is visible thanks to this
tiered shelf
, my oils are easily accessible on this
lazy susan
. It makes me so happy every time I open it. I am confident I can keep it all organized, I just hope the boys in this house help me out a little (my husbands closet will be the most difficult for me to keep organized because he has zero organization skills) ! Originally we had the kids snacks and food down low so they could access it but I quickly realized that wasn't the best idea so I swapped two shelves which were easily done since the snacks are organized in
these bins
and the cereals are in
these
.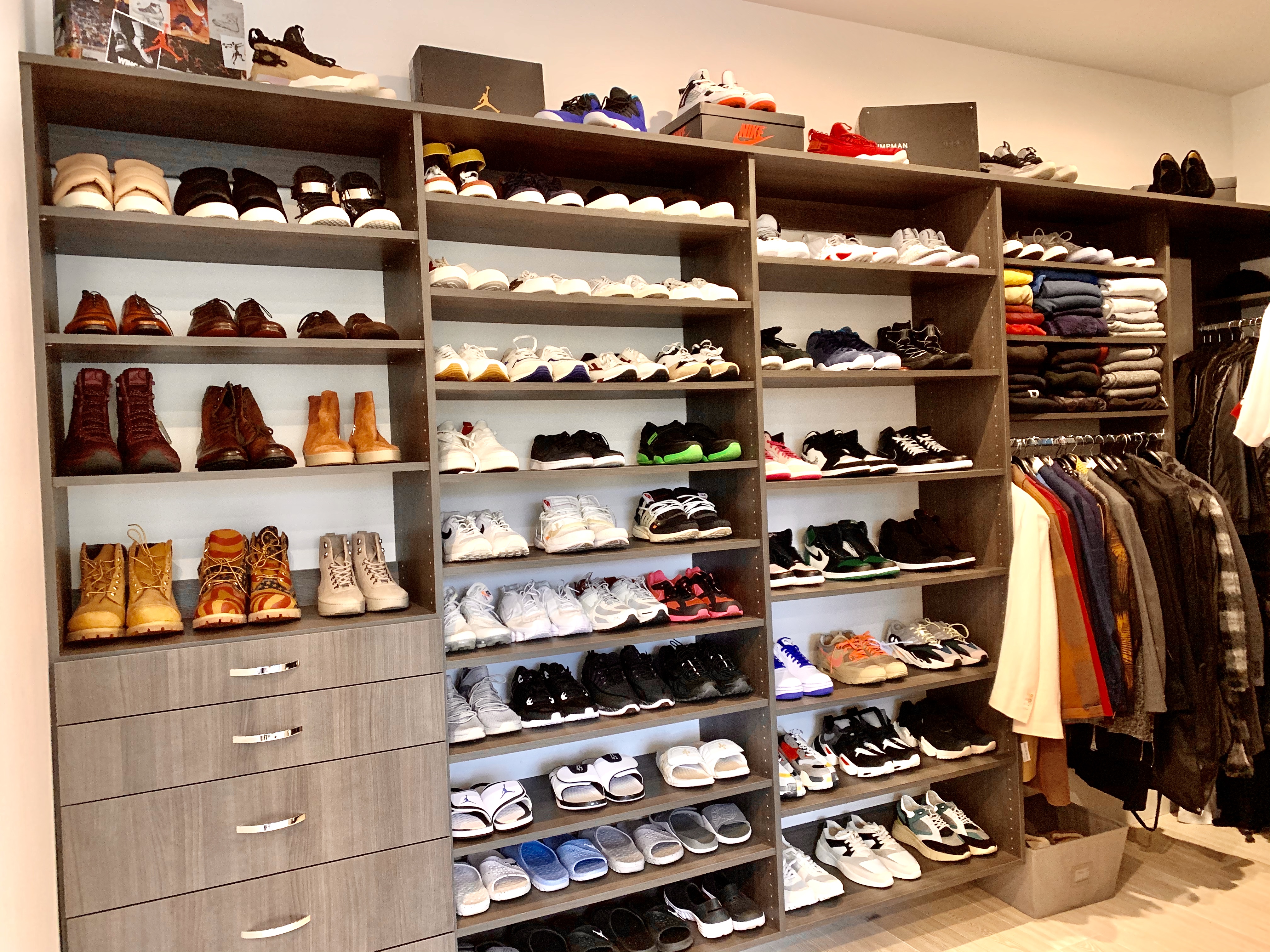 I am so happy with my closet. Back in Memphis I used to organize peoples closets as a job so I was going to have them skip the closets because I am picky. Once I realized how many boxes we had and all the work that needed to be done I let them have at it and I could not be more pleased. I smile every time I walk in my closet!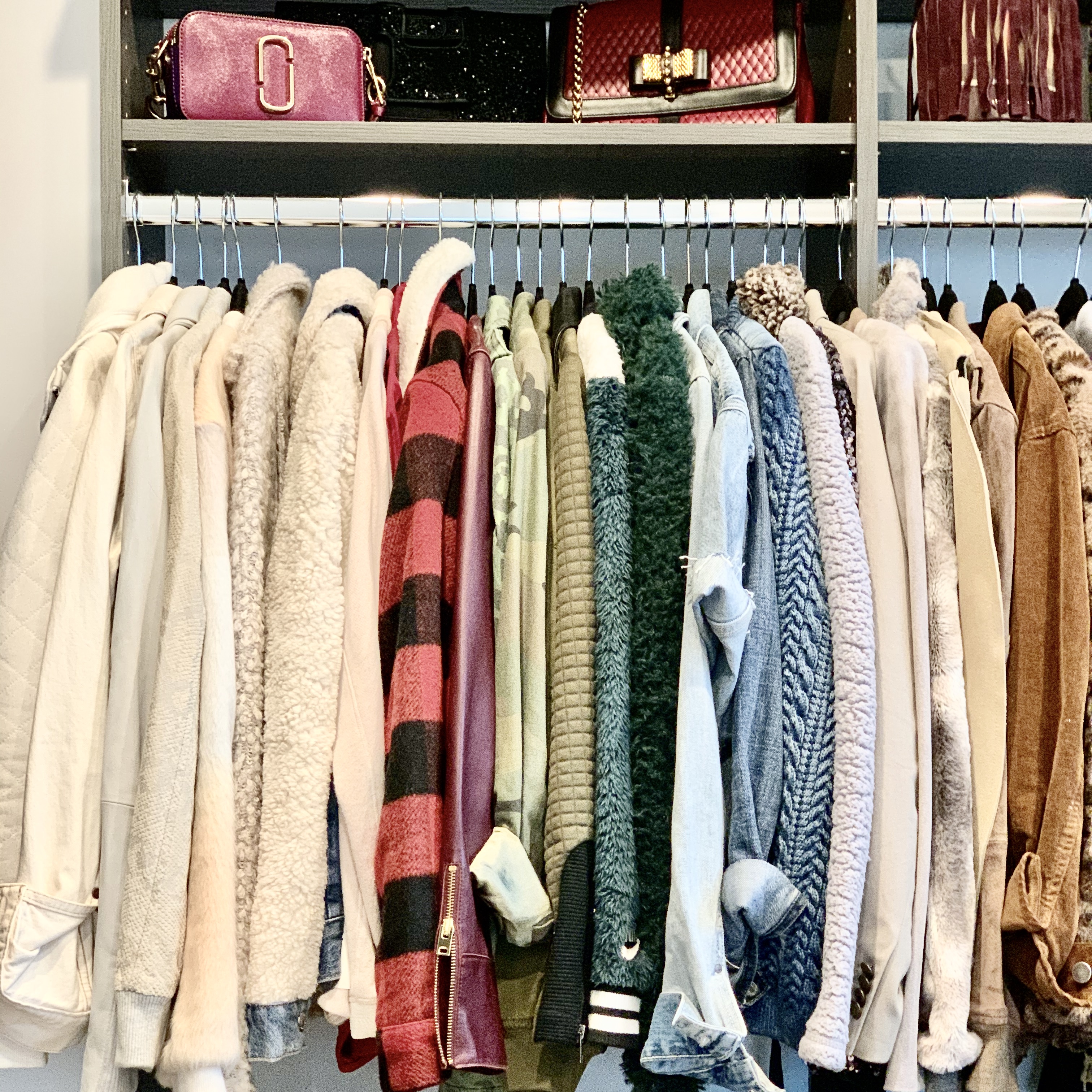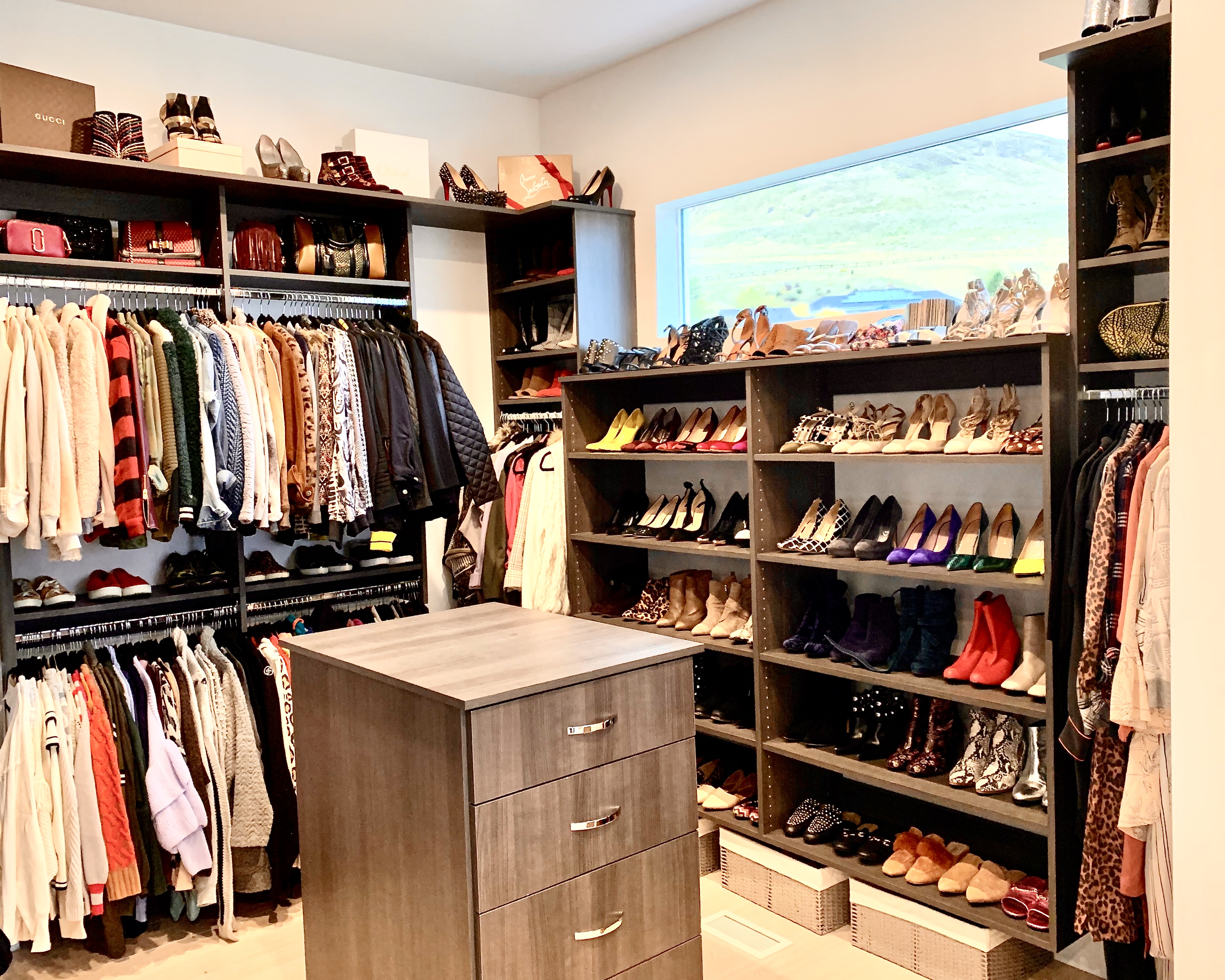 We didn't get to the lower level of the house because I personally wanted to go through those boxes. What we have left that I need to get my hands on are our office boxes. We had two offices at our old house, his and hers and no office at the new house. I did add a table behind our media couch along with a desk chair that I planed on adding a couple of filing cabinets under to make it an office area but my husband has adopted it as his video game area. I really like to have a space that is just mine so I'm not turning our smallest storage area into an office- stay tuned for that!
A couple of other interesting parts about this house is there area few fireplaces but no mantles. Our Memphis house had 2 large mantels that I had decorated. I love the vases and accessories I used to decorate so now I am trying to figure out what to do with them. I recently purchased 2 oversized shelves for a large wall in our house that I have been able decorate with my old mantle items. There are also no built-ins or shelves in this house. Our first house in Memphis had loads of built-ins that framed the fireplaces and our most recent Memphis house had a lot of built-ins in the two offices. So glad I found the perfect shelves to go on our living room wall that I can add some accessories and family photos.
Huge thanks to April and her team at Neat Method Salt Lake City! If you need some spring cleaning or have recently moved you must contact her to help you! She saved me so much time and stress. The Neat Method has locations all over the country if you aren't located in Salt Lake City.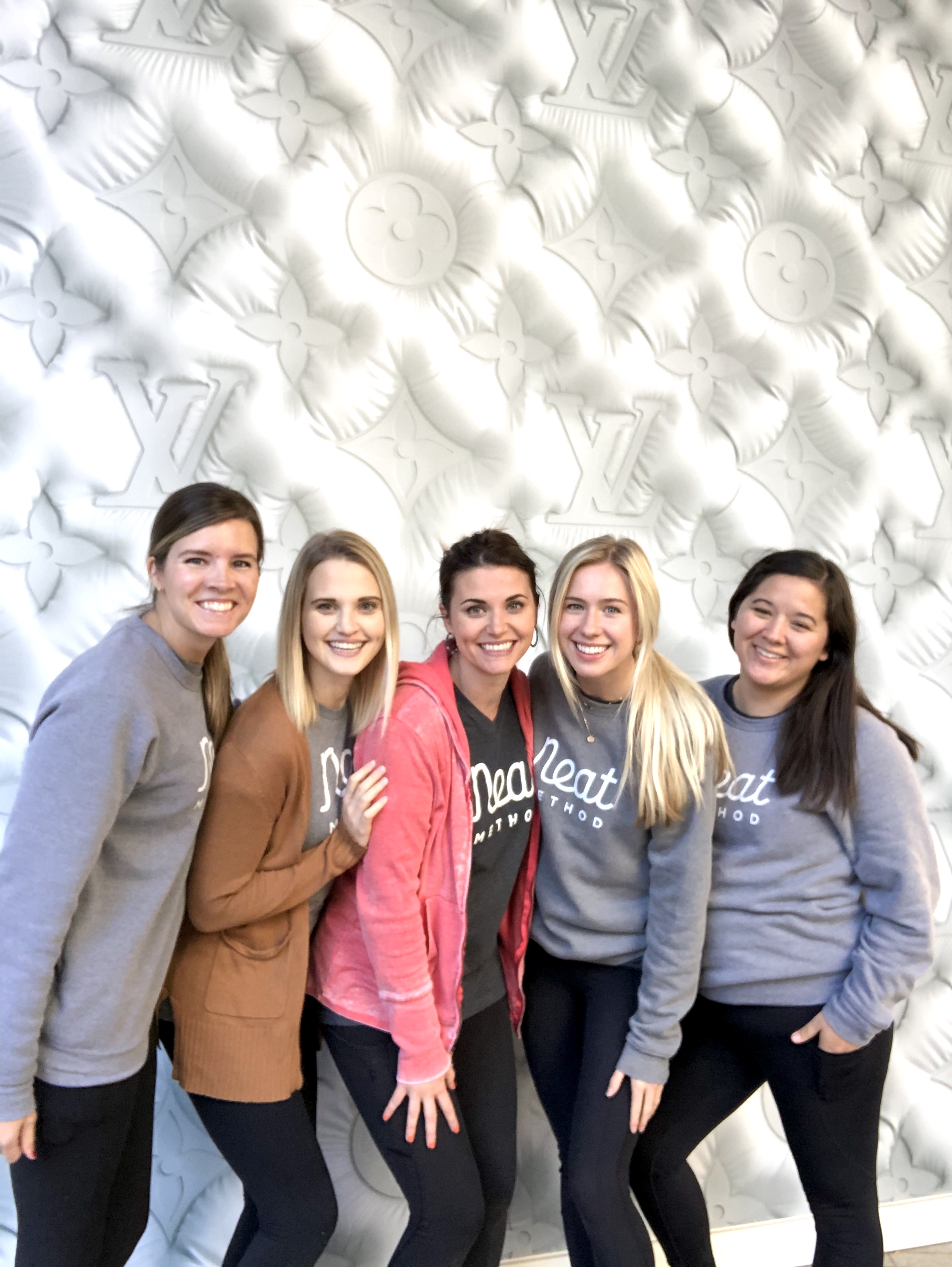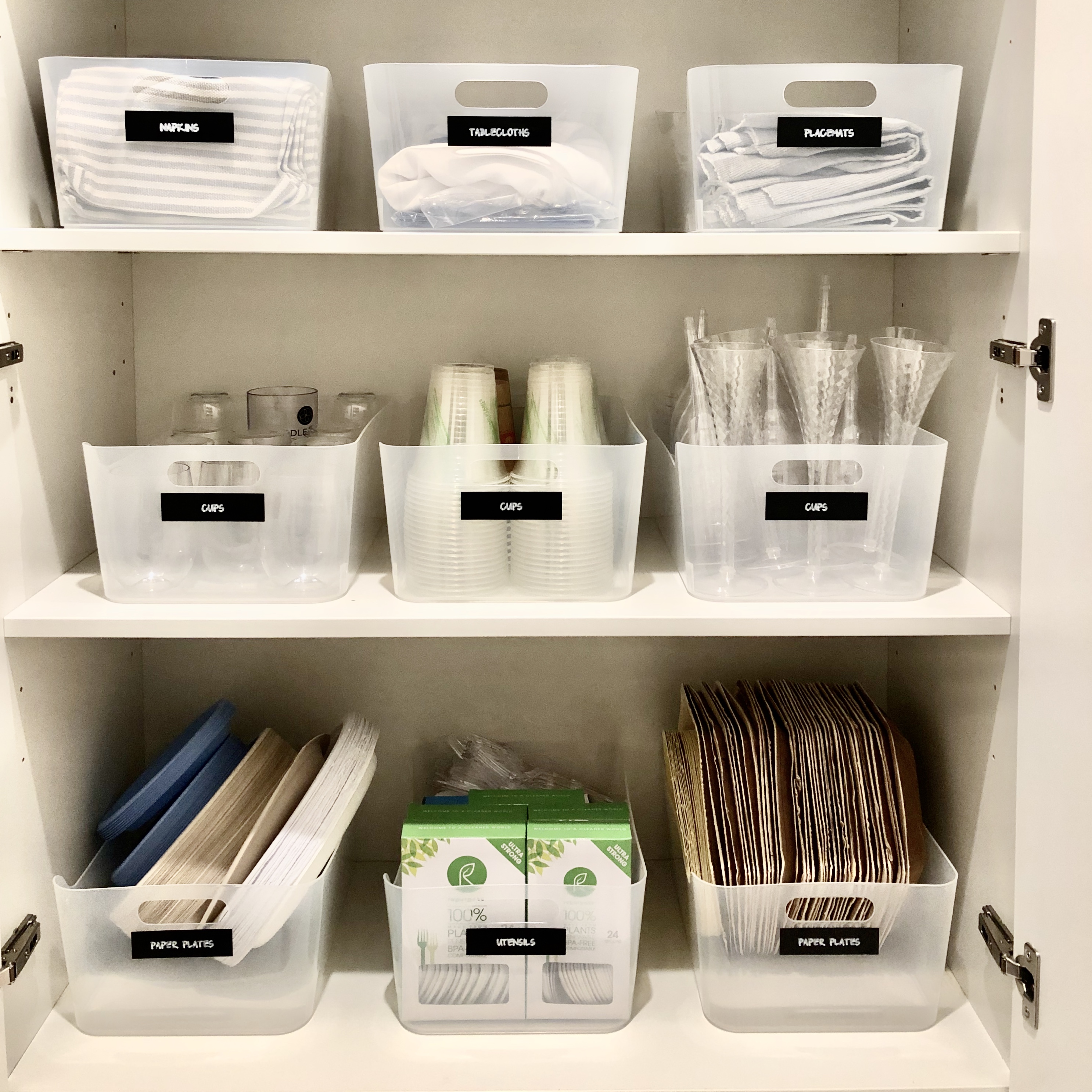 Live votre rêve!