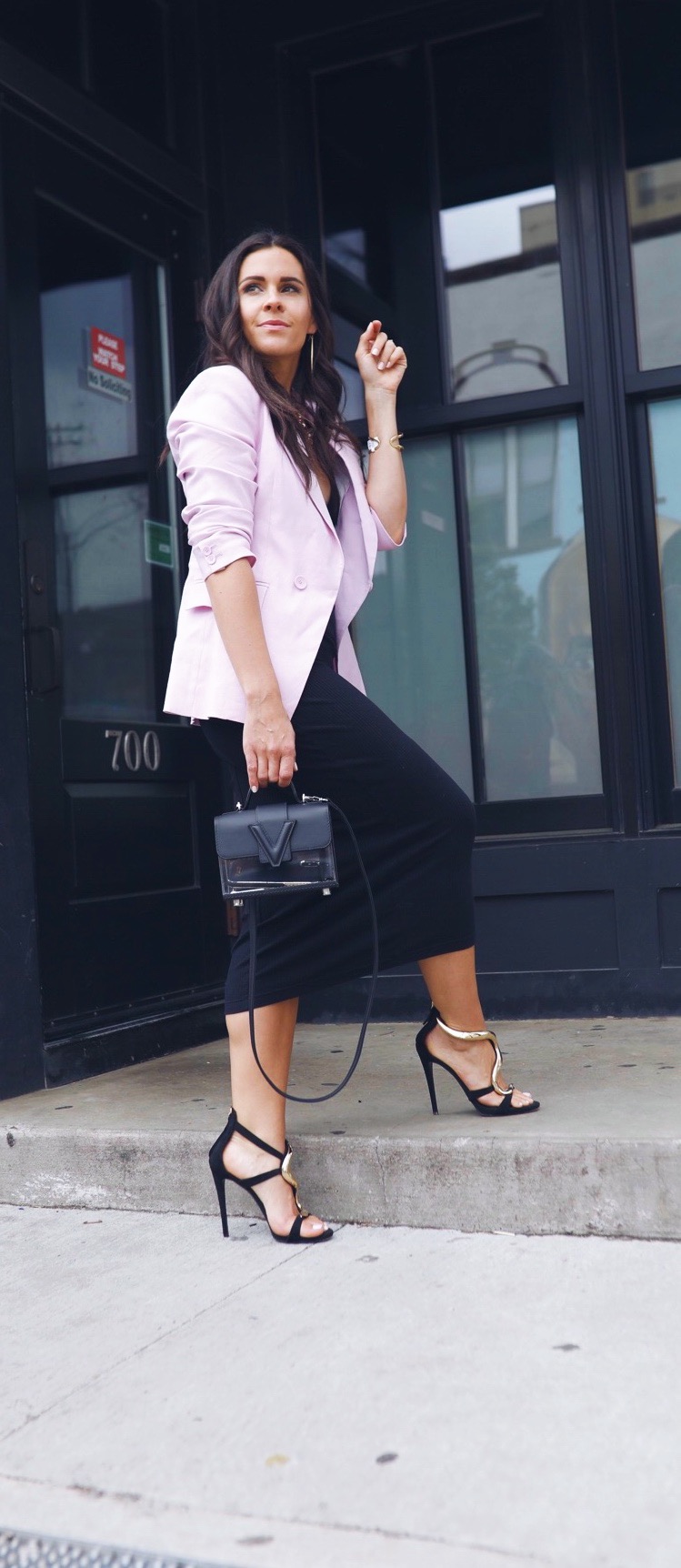 Wedding season is in full gear and the save the dates and invitations are stacking up high. I love going to weddings. I enjoy dressing up and getting to celebrate the newly wed couple with family and friends. Figuring out what to wear to a wedding can be stressful just like getting dressed for any occasion but weddings seem more difficult because there are rules. There are many exceptions to the rules so bare with me. Do not wear white to a wedding, do not wear black to a wedding, don't upstage the bride, try not to look like a bridesmaid, don't show too much skin, make sure you can sit and dance in your dress, if it's outside don't wear a stiletto heel and on and on. I broke down a guide for him and her on what to wear to certain style of wedding, read that here.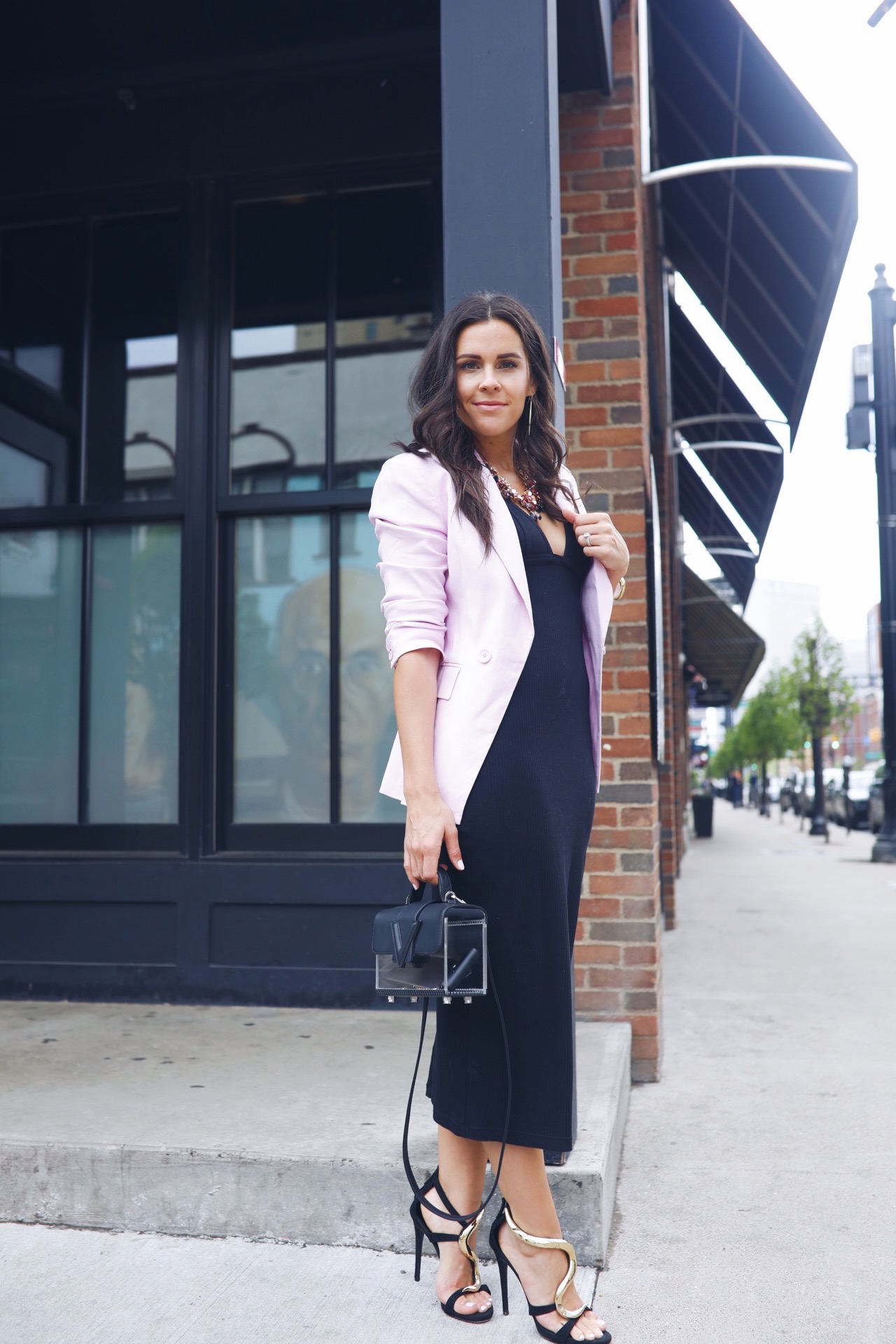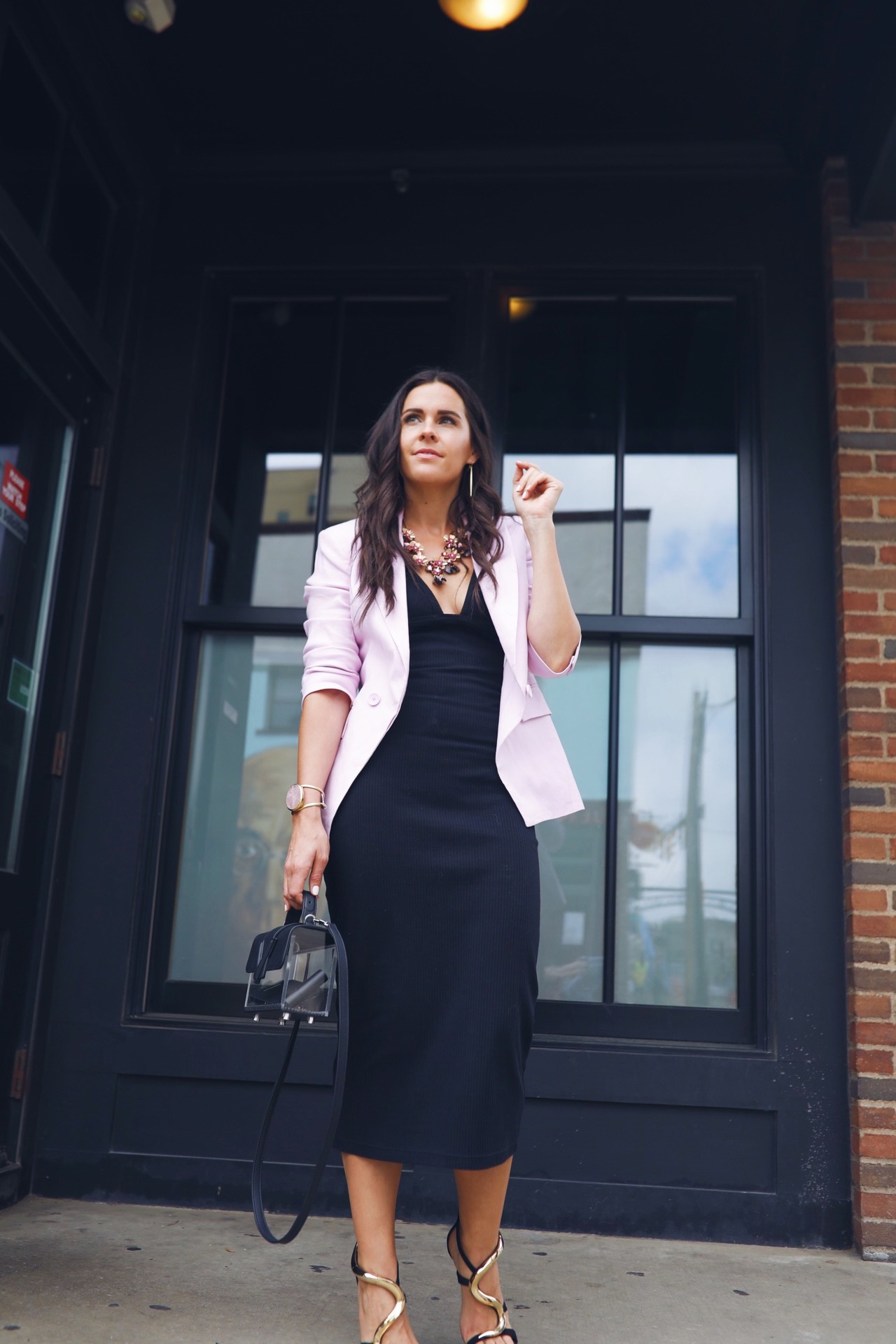 Do not wear black to wedding. Is this an acutal rule? Has anyone told you not to wear black to a wedding? About four years ago I was painting my grandma-in-laws nails talking about what I was going to wear to a wedding I had coming up and I mentioned one particular outfit and then mentioned a safe choice of wearing a black dress I already had. She immideiately was like noooooo, you can't wear black to a wedding. It took me a minute to realize she was very serious. Her comment stuck with me, so although I try not to wear blac,k sometimes black is just your color and what you want to wear.
Now let me tell you the key to wearing black to a wedding is to keep it light and fresh. This can be easily done with accessories. I don't attend a wedding without a jacket. Weddings that take place outdoors during the mid summer heat usually end up with a reception indoors with chilling air conditioning. This pastel pink blazer is the perfect touch to my simple black dress making it summer wedding appropriate. There are plenty of options for colored jackets that can be dressed down or dressed up. If you are a hot box and don't plant on bringing a jacket then opt for colorful shoes and/or jewelry.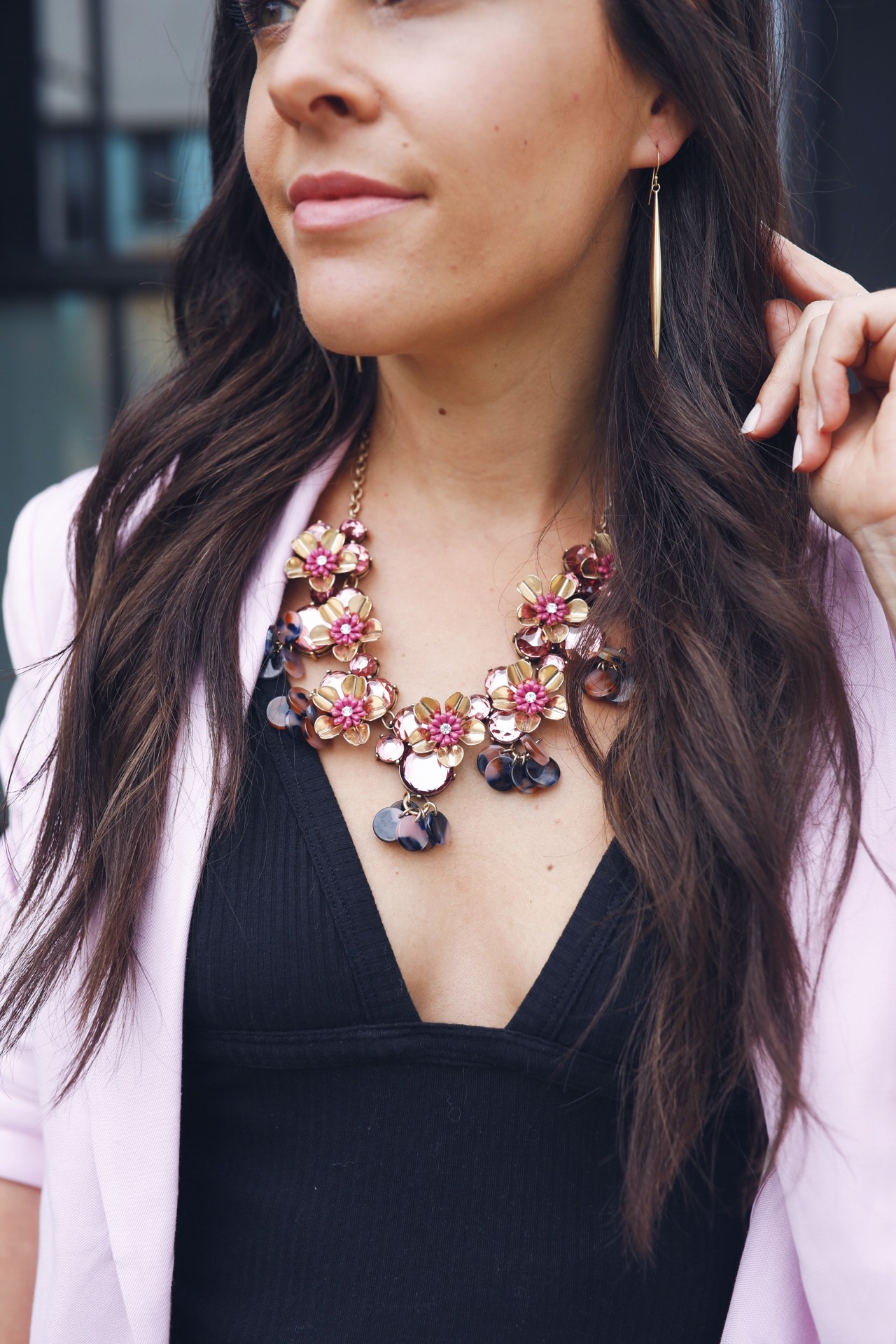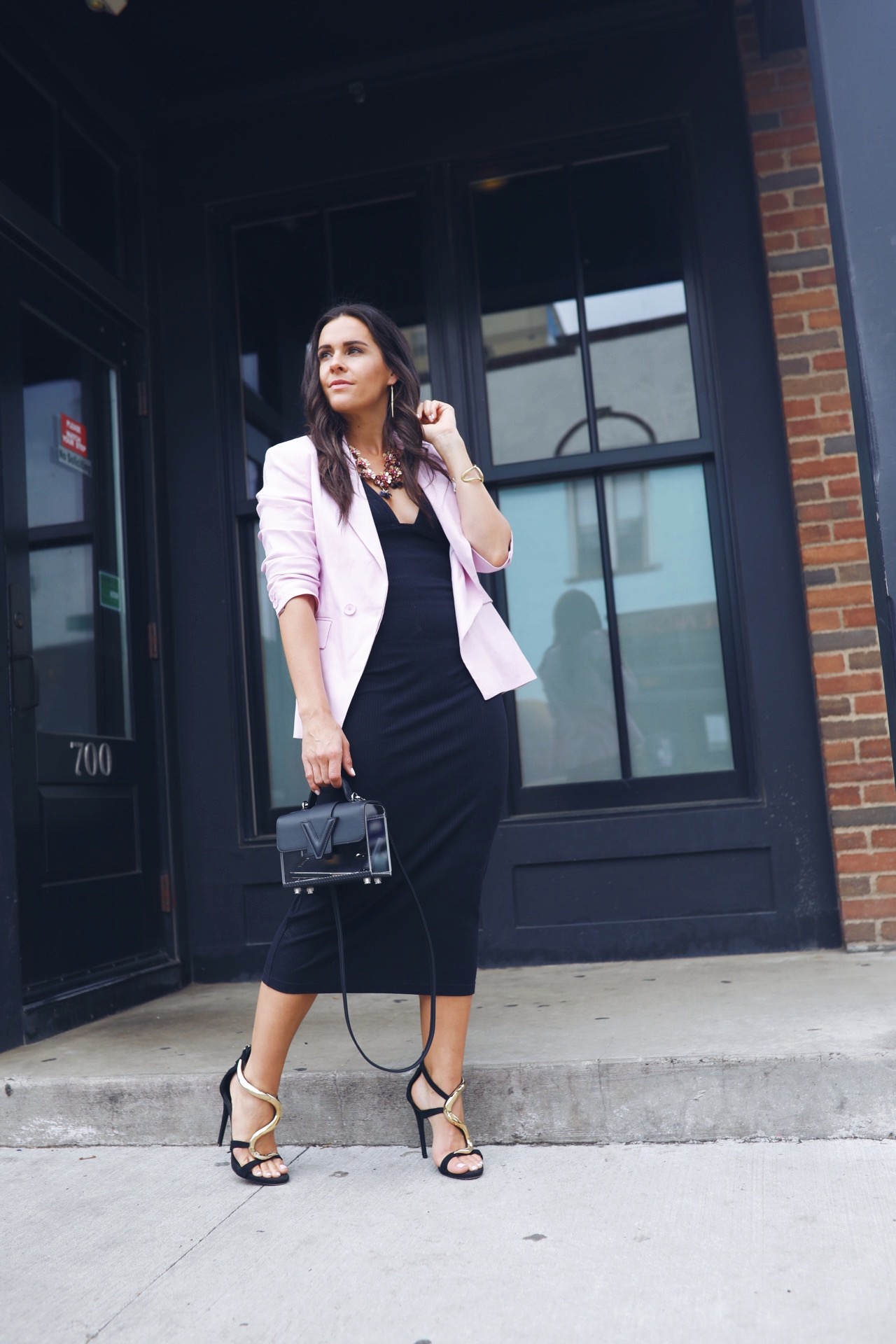 Shop black dresses:

Shop colored jackets: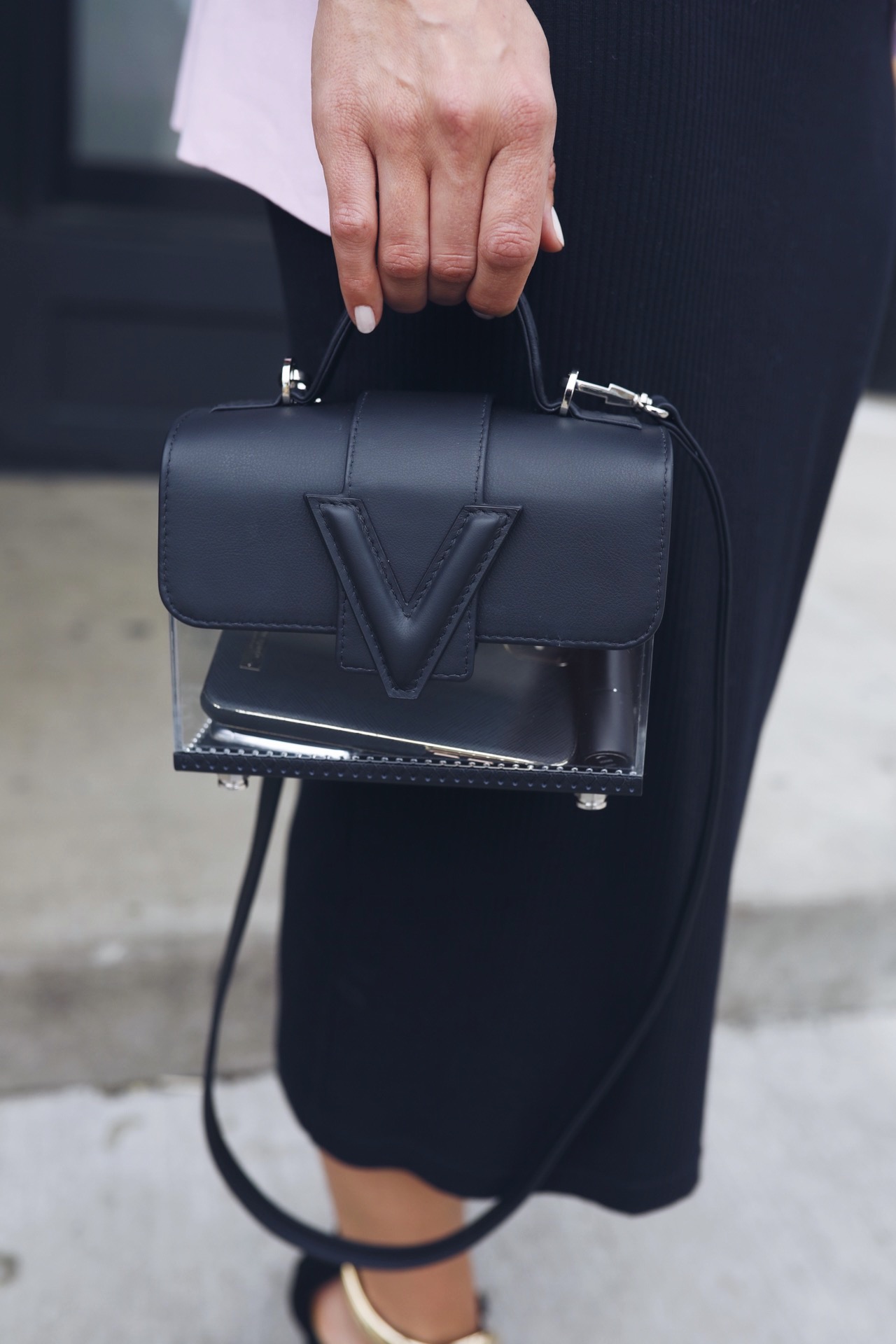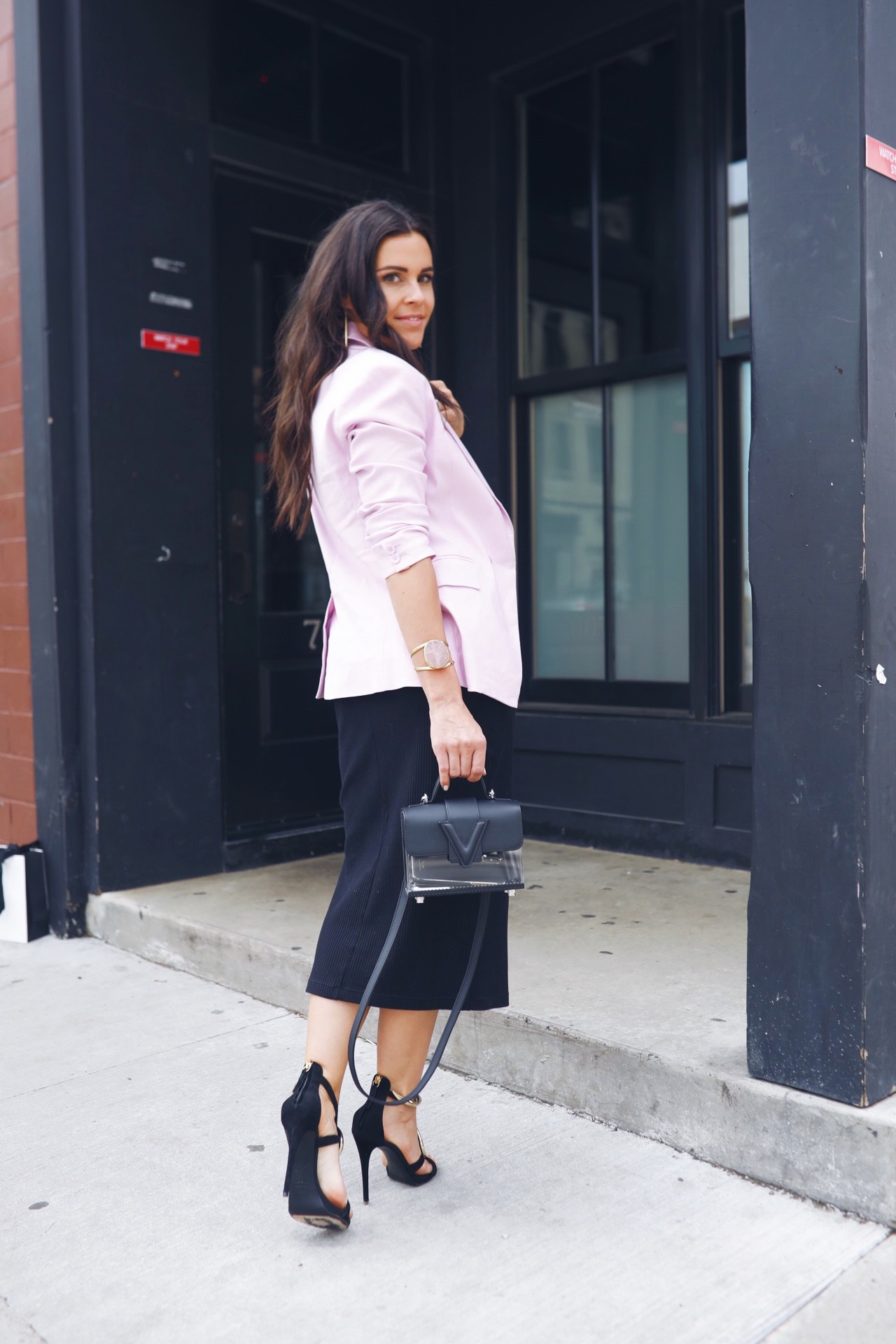 The Breakdown:
All black can be a bit dark to wear to such a happy celebration. I am also one to feel self-conscious in a fitted dress to a wedding. Adding this pink blazer solved all my problems. It added some color and covered up the tightness of my dress. All of my accessories are from a boutique in Columbus called Rowe that I love. Weddings are fun and exciting and this bold necklace added the right about 0f fun and excitment to my outfit!
blazer | Joie 'Kierra B Blazer'
dress | purchased in Venice
shoes | Giueseppe Zanottie
bag | Valas 'Clara Tote Bag'
jewelry | Rowe Boutique
Live votre rêve!