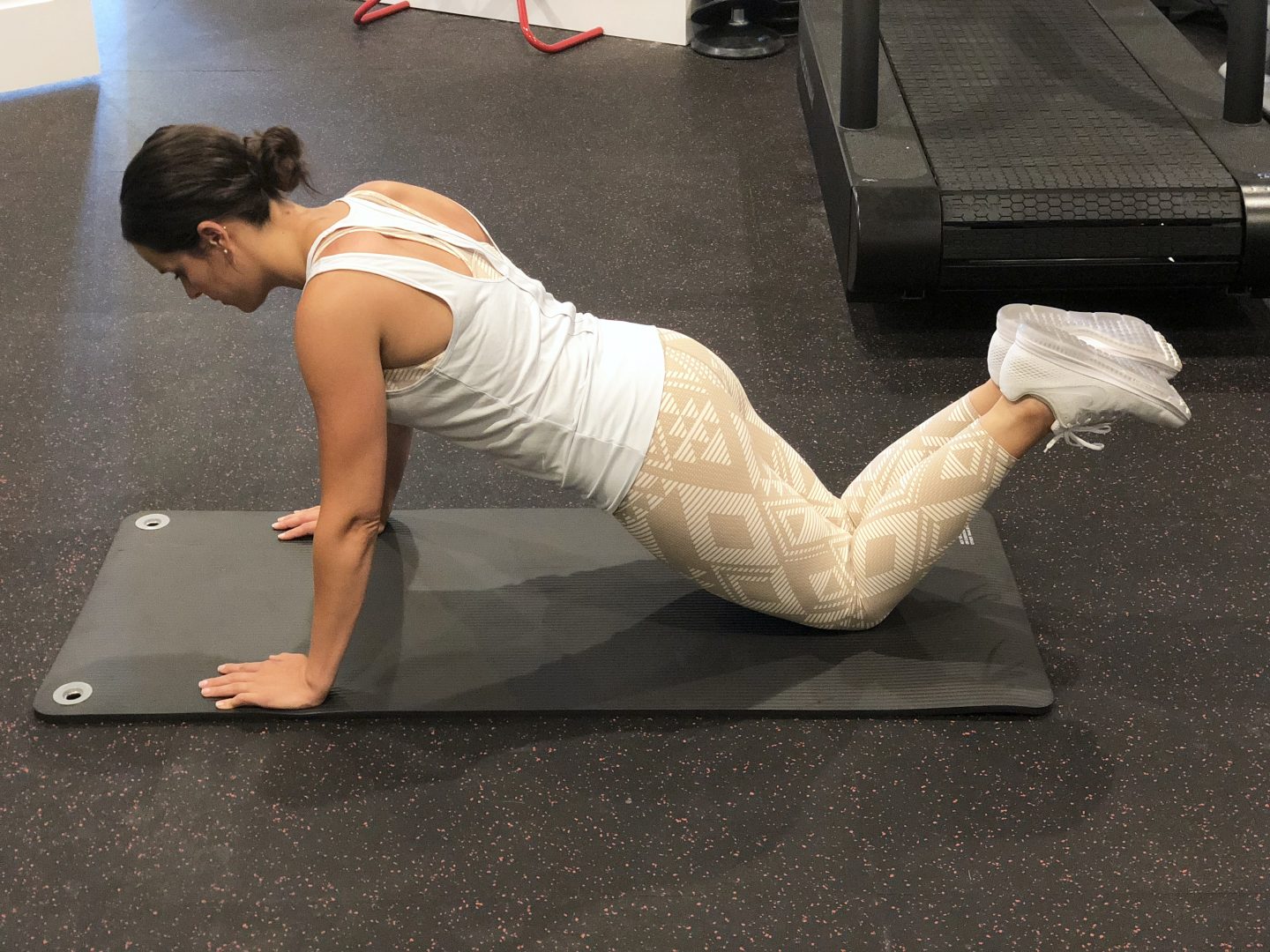 This week I got cleared by my doctor to start working out. I was told to start slowly since I'm not nearly as strong as I was before. Crunches, lunges, anything I want to do I'm clear to do. It felt so good to be back in the gym. I started with a warm-up on the treadmill. I walked for 2 minutes and jogged for 2 minutes. My jog was very slow at 4.8 but I had to remind myself to start slow.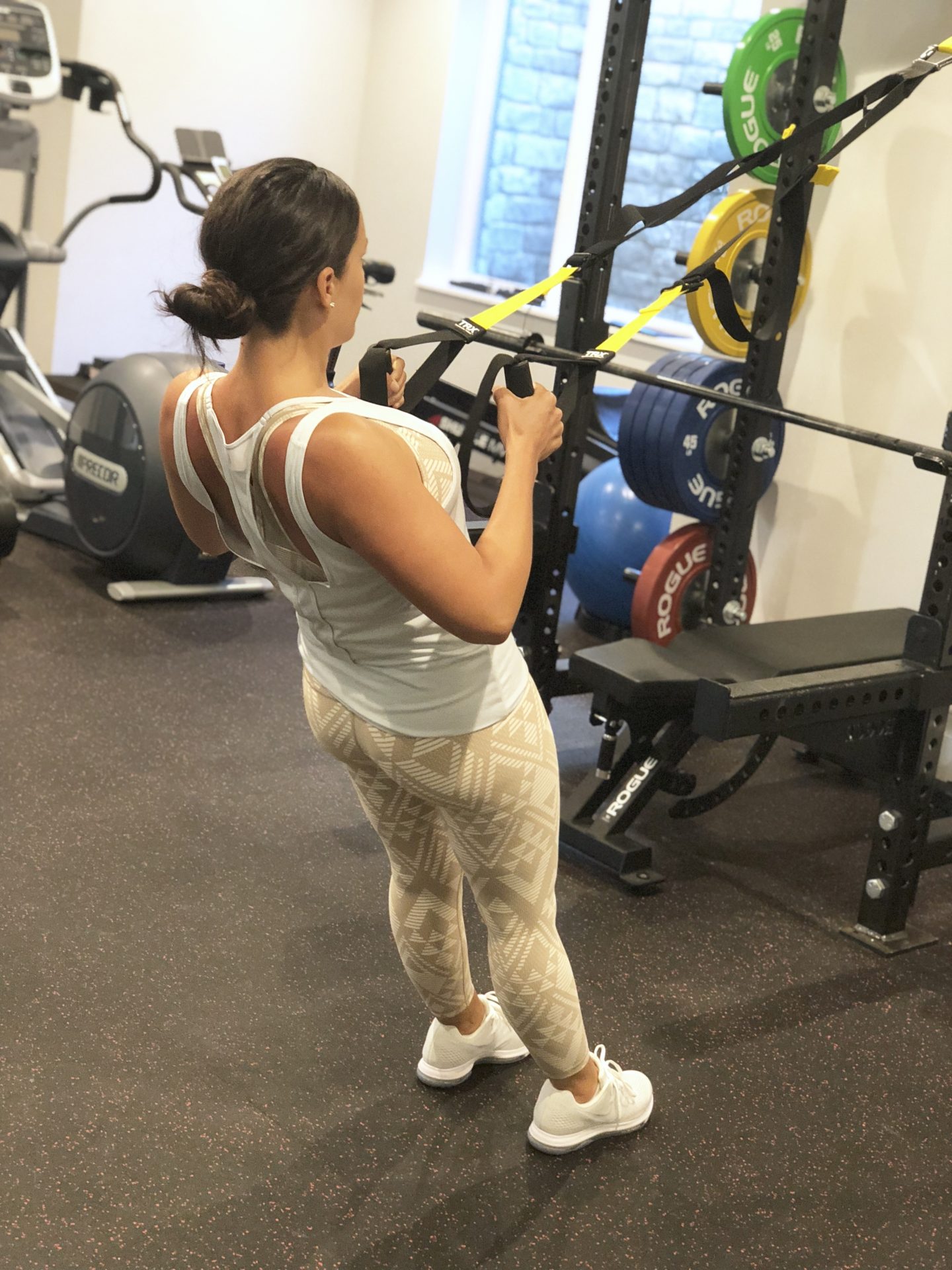 Superset 1: 4 sets of 15
Leg press
Push ups
TRX row
Crunches
The funny thing about the push-ups is that I was on my knees and it was difficult. Last summer I was able to do them on my feet and on the bosu ball. My goal for this summer is to get back on my feet and on the bosu ball!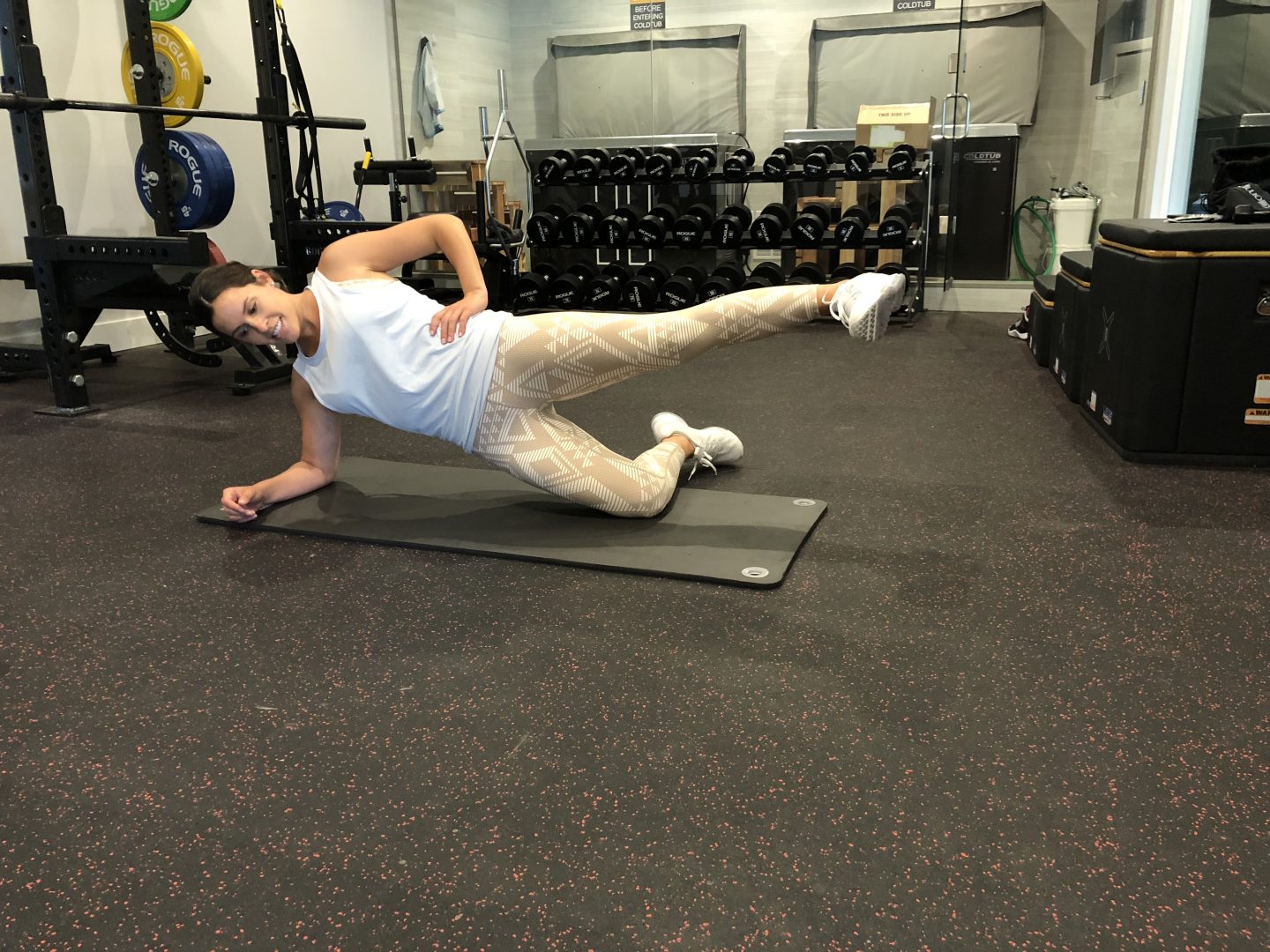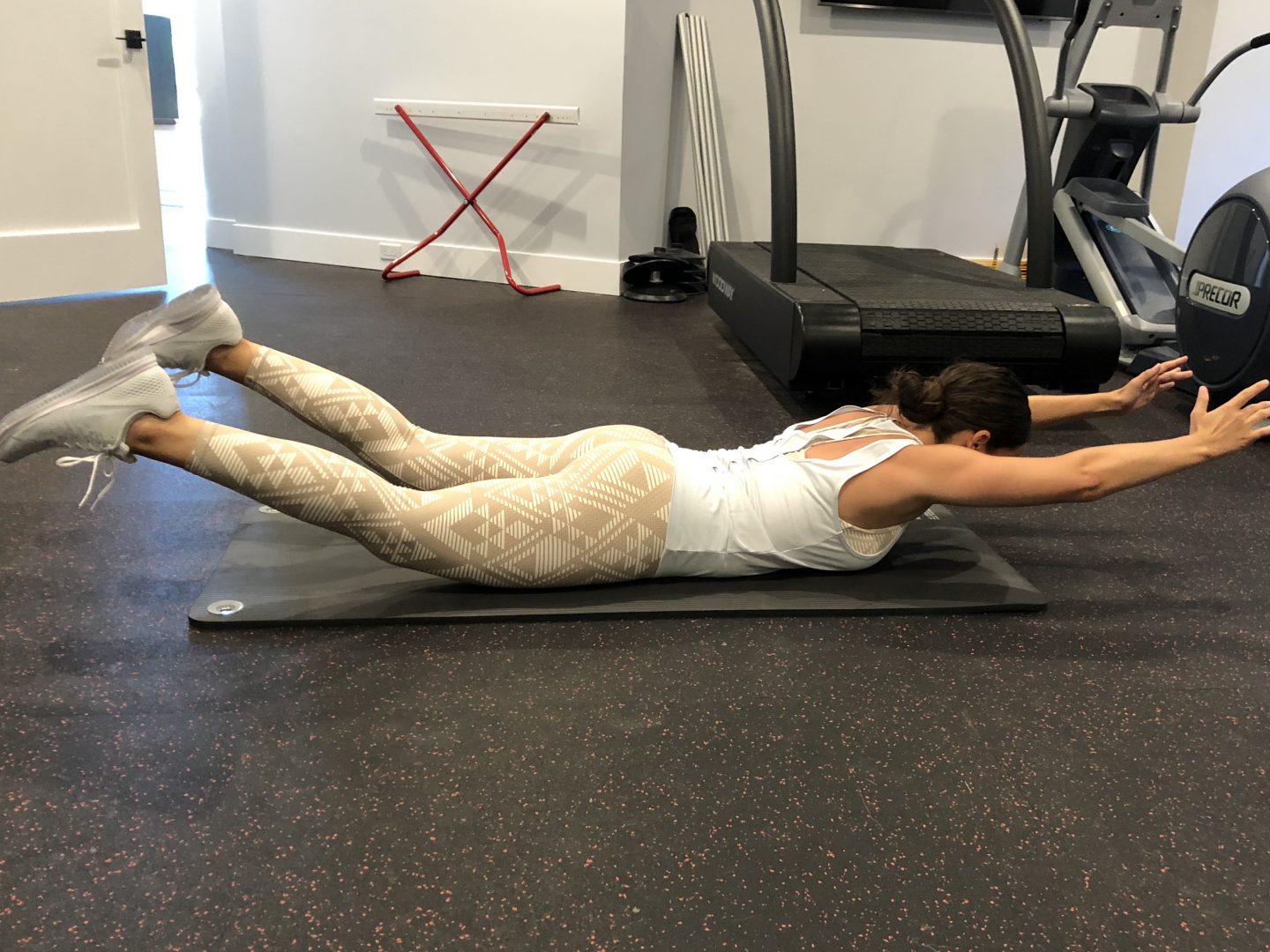 Superset 2: 3 sets
Kbox torso rotations x 10 per side
RDL x 12
Lying Hip Abduction x 15 per side
Supermans x 10
The kBox is kinetic flywheel machine but you can do any type of torso rotation. I held 25 lb dumbells for the RDL exercise and hold the supermans for 2 seconds.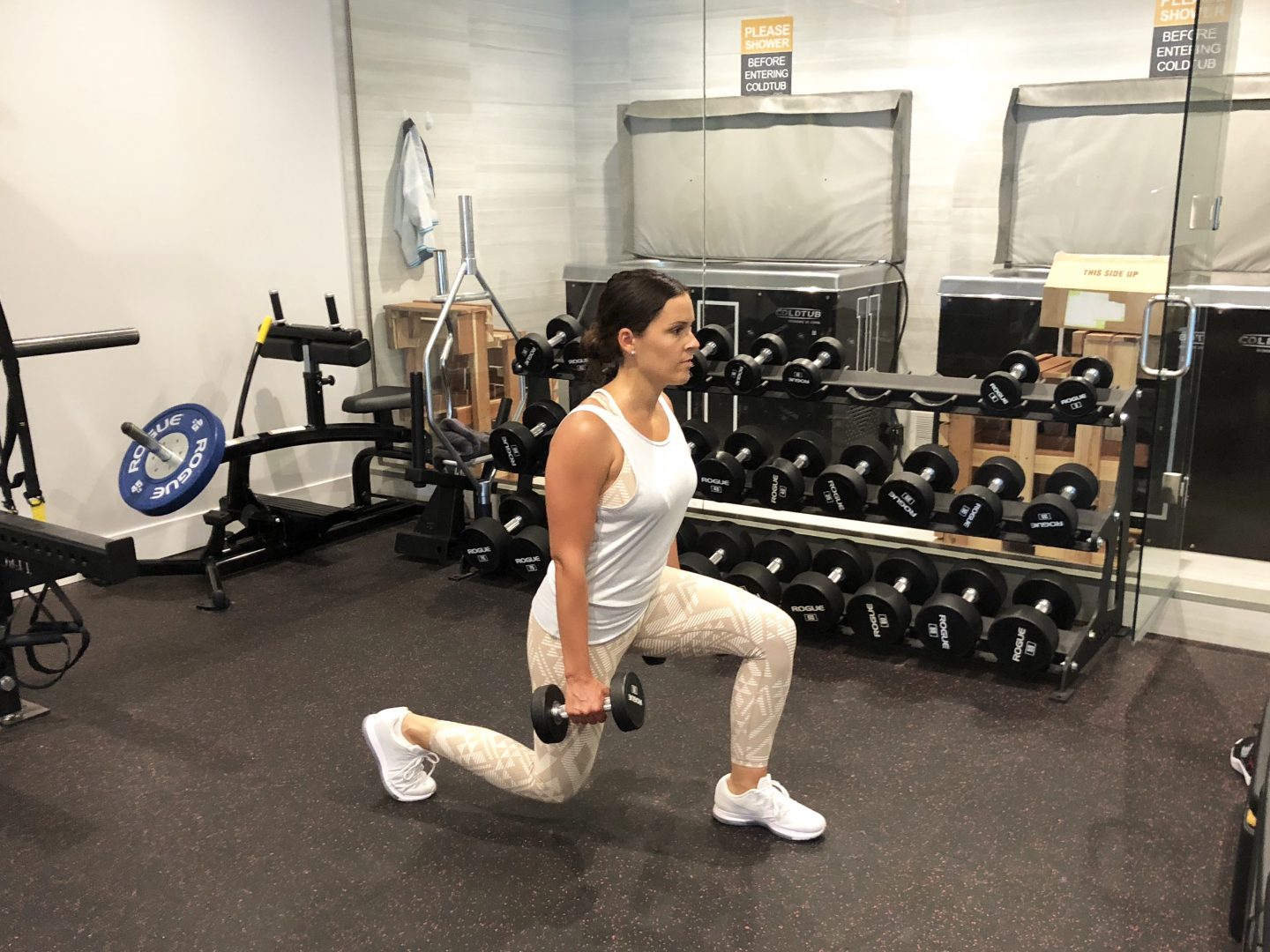 Supersets 3:
Stationary lunge x 10 per leg
Overhead press x 12
Upright row x 12
My quads and chest were very sore the next day after my first postpartum workout. I feel great and I'm looking forward to more workouts, getting stronger and feeling like myself again!
 bra | American Eagle Aerie 'Chill Padded Plunge Bra' in Flax
tights | American Eagle Aerie 'Move High 7/8 Tights' in Flax
tank | Nike 'Dri-FIT Training Tank' in Pure Platinum
shoes | Nike (similar)
Live votre rêve!